Christmas is my very favorite time of year to visit Walt Disney World. Right after Thanksgiving until about a week before Christmas is busy, but not to the crowd levels of Christmas break (which are some of the most crowded times of the year for Disney World). If possible, I recommend going in the first couple of weeks in December to get all of the magic of Christmas at Disney World with somewhat less crowds.
There are Christmas trees and wreaths all around the park to really help you get into the spirit of the holidays.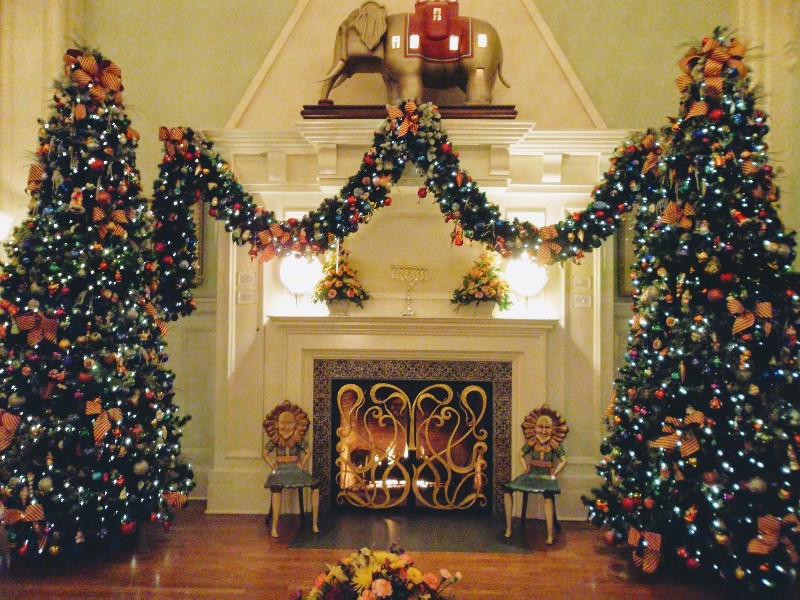 We also love attending Mickey's Very Merry Christmas Party because the parade and fireworks are even more special than the usual ones at Magic Kingdom. My favorite part of the parade is the toy soldiers, hands down. Also, if you can manage to do the later parade with your family then you can take advantage of really short ride lines while the early parade is going on. During the event you will also find cookie and beverage stations to keep you full of Christmas cheer. An important thing to note: although the official party time is 7 pm until midnight you can enter Magic Kingdom at 4 pm with your party ticket allowing you an extra 3 hours of magic!
Each resort also has different Christmas themes and amazing gingerbread creations. For example, when you first walk into the Grand Floridian you can smell the ridiculous 16-foot gingerbread house. And visiting the resorts to see the decorations is completely free!
For a fun overview of the amazing experience of Disney World at Christmas I present to you my 12 Days of Christmas for Disney World:
On the first day of Christmas Mickey gave to me….a dazzling Cinderella's castle
Seeing Cinderella's Castle dripping with all of these lights takes my breath away every single time.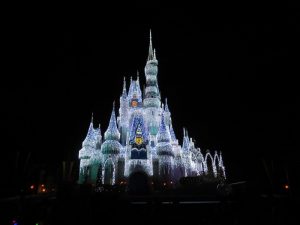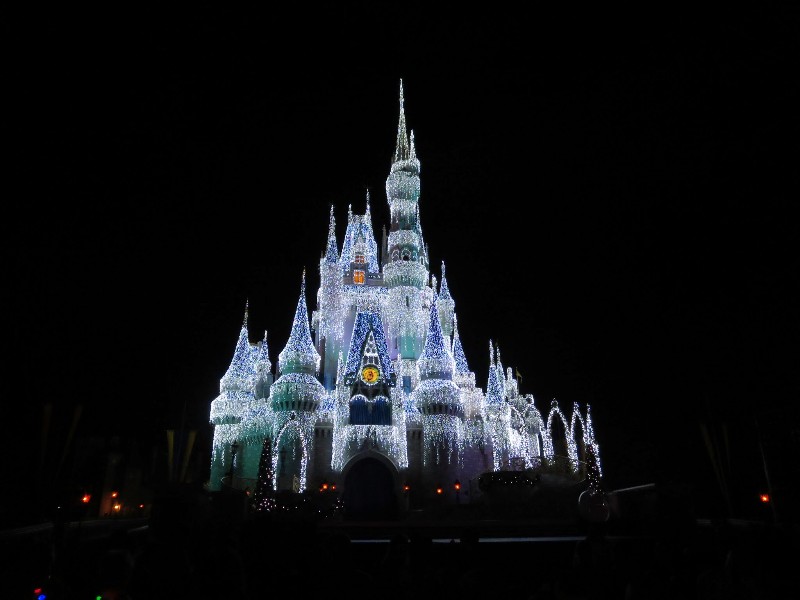 On the second day of Christmas Mickey gave to me…a two-story gingerbread house
You can find this 16 foot gingerbread house inside the Grand Floridian. My favorite thing about this gingerbread house is there is person working inside the house selling treats.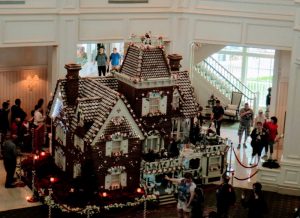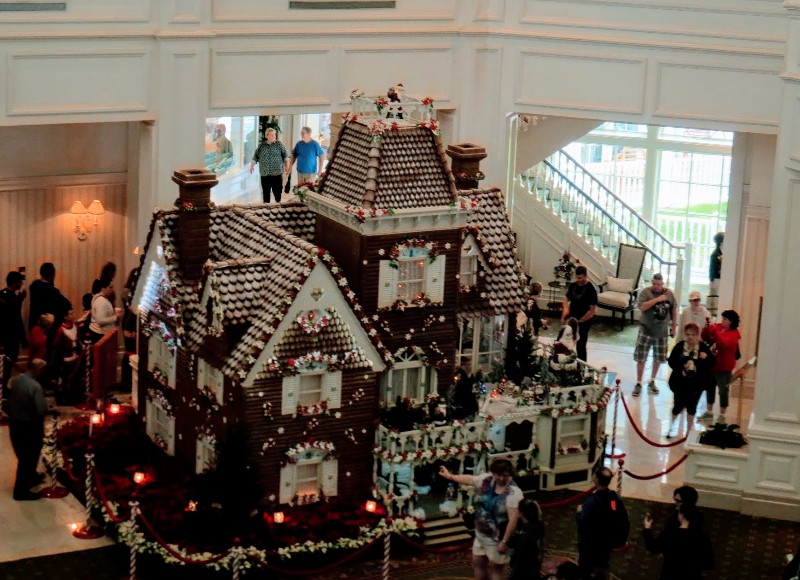 On the third day of Christmas Mickey gave to me…three wreaths above Main Street
Everywhere you look there are decorations to be seen. At the end of Main Street closer to the train station there is a Christmas tree which towers higher than the nearby buildings.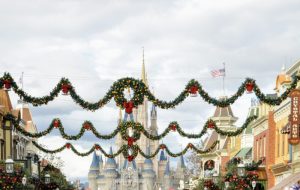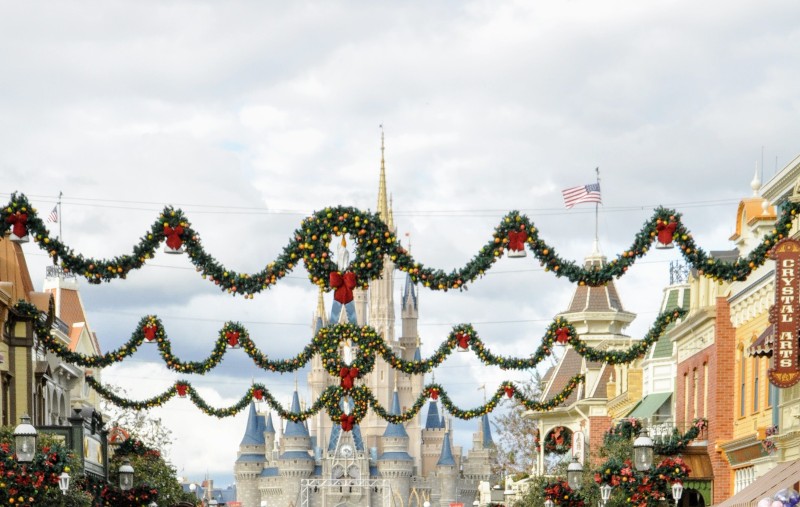 On the fourth day of Christmas Mickey gave to me…four chocolate horses
This gingerbread and chocolate creation can be found at the Beach Club. It actually rotates like a real carousel.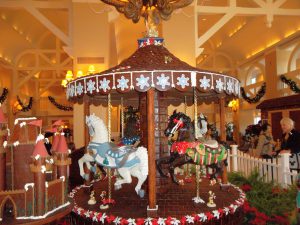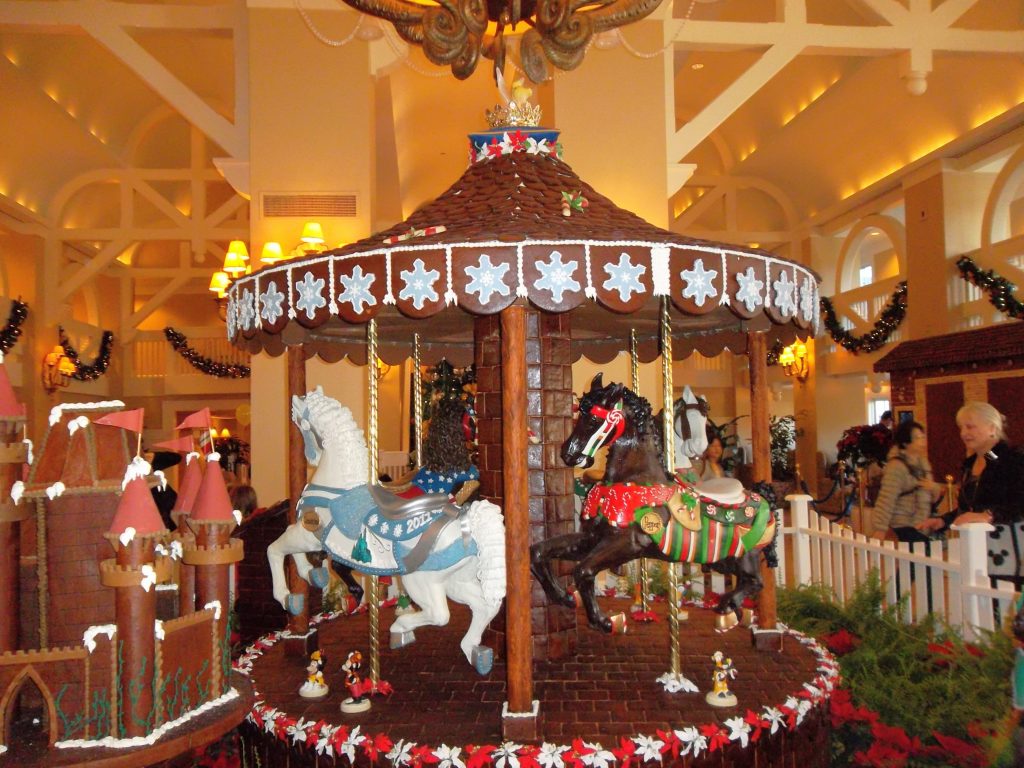 On the fifth day of Christmas Mickey gave to me…five Frozen friends
Found in the area outside Chef Mickey's at The Contemporary you can smell this gingerbread house before you see it. Here you can look for hidden Olafs instead of Mickeys.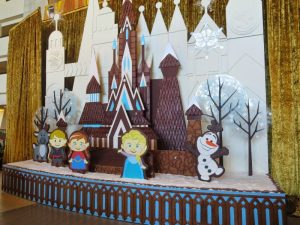 Please note as of November 2017 this Frozen Gingerbread display has been replaced with one of Cinderella's castle.
On the sixth day of Christmas Mickey gave to me… six drummers drumming
These toy soldiers are the highlight of the Mickey's Once Upon A Christmastime Parade (in my opinion). I love how they manage to stomp and move in synchrony despite the stiff costumes.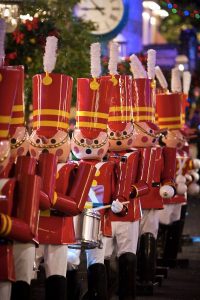 On the seventh day of Christmas Mickey gave to me…seven Dwarfs a meeting
(No picture, guys…the line is too long even for me! You can only meet them at the Christmas and Halloween Party for photos, but no autographs.) The meet and greet is found near the arch to New Fantasyland by Enchanted Tales With Belle.
On the eighth day of Christmas Mickey gave to me… eight princess signing
Even some of the character meeting areas are "spruced" up for the holidays.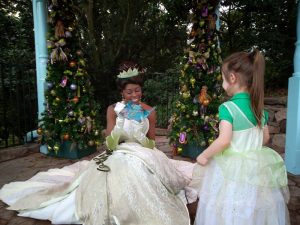 On the ninth day of Christmas Mickey gave to me… nine gingerbread ingredients
Each of the gingerbread creations at the resort hotels will have a display showing exactly what ingredients went into making the house. Most also show hints for how many hidden Mickey's or other characters you can find in the display.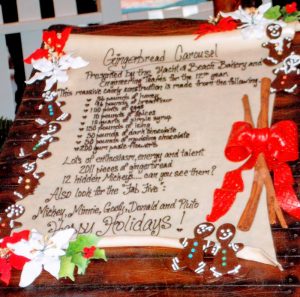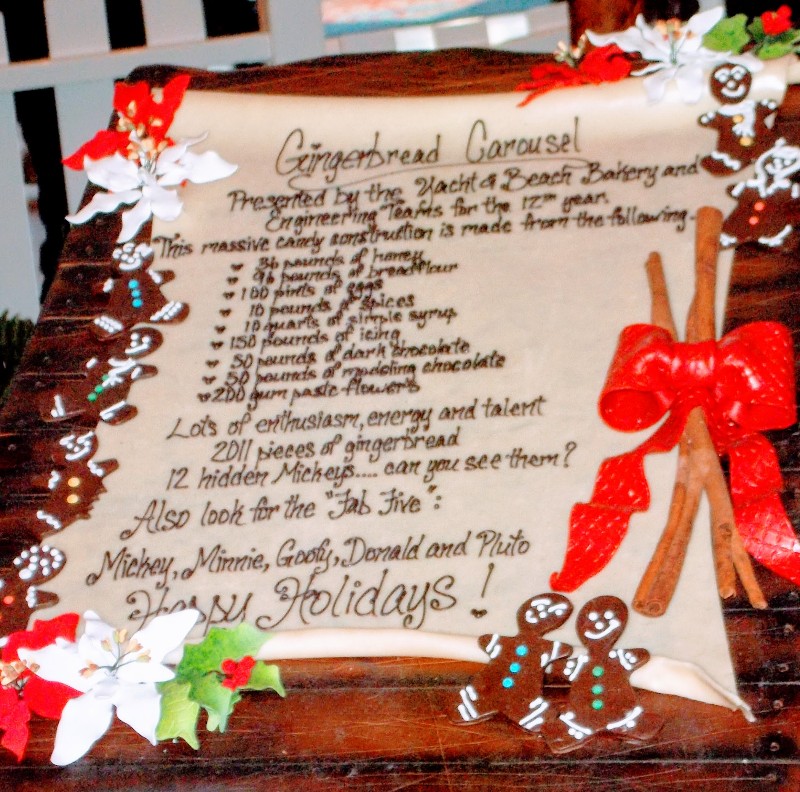 On the tenth day of Christmas Mickey gave to me… ten Jedi training
Jedi Training Academy is a popular activity for young padawans. Make sure you sign up early to secure a spot.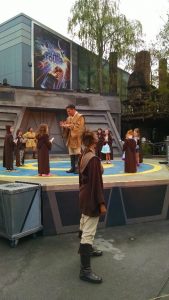 On the eleventh day of Christmas Mickey gave to me… eleven terrible Jingle Cruise jokes
The Jungle Cruise gets snazzy seasonal decorations and becomes the Jingle Cruise. Don't worry. The jokes don't get any fancier for Christmas.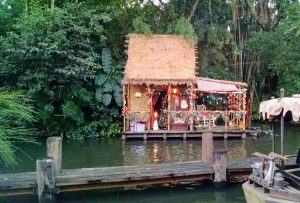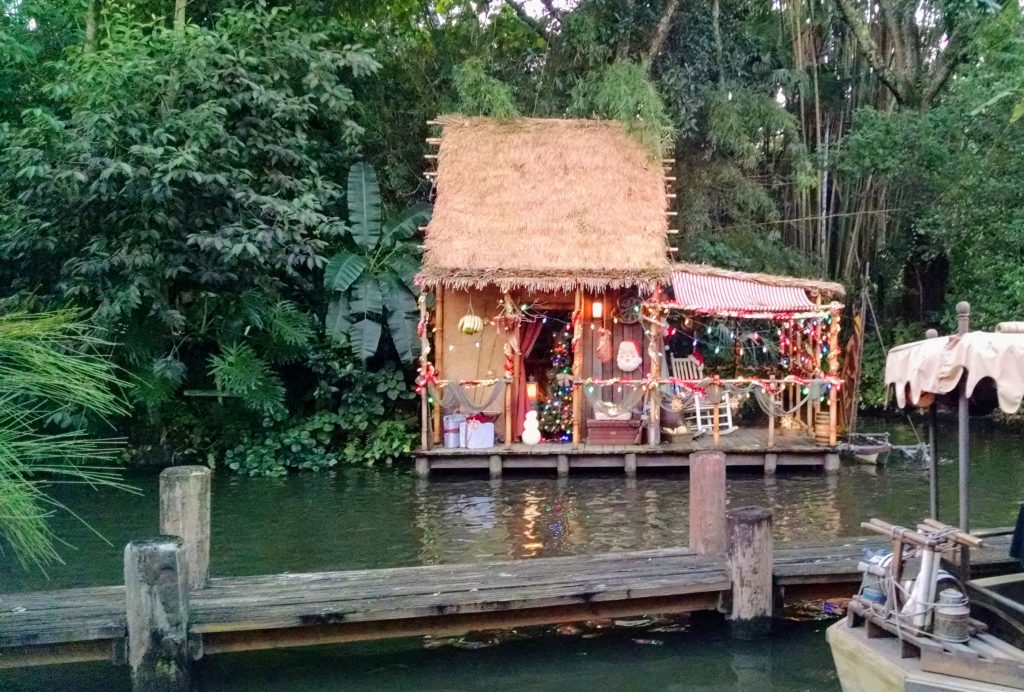 On the twelfth day of Christmas Mickey gave to me… twelve floats in a Christmas Parade
I really do love the Mickey's Once Upon A Christmastime Parade. All of the usual characters are found on the seasonal floats. One of the best is Clarabelle Cow who has a kitchen which smells like cookies as she passes. Santa wishes everyone a Merry Christmas to close out the parade.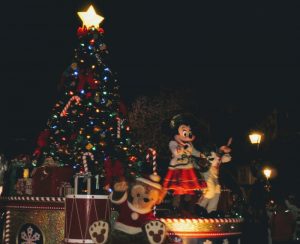 I do have to give a shout out to The Osborne Family Spectacle of Dancing Lights that was at Disney's Hollywood Studios from 1995 until January 6, 2016. Gone, but not forgotten – we all still love to look at the pictures and watch videos of the light show.
Did I miss any of your favorites? If so please leave a comment on your favorite Christmas traditions at Disney World!
Do you need more help planning your Disney World trip? Check out other Disney World tips and tricks in my Disney World Guides