Beach Club Villas was the first place we stayed at Disney World with our daughter, so it holds a special place in my memories. However, I wanted to see if Disney's Beach Club Villas are as lovely as I remembered after several years. This is why we chose to stay in a Disney's Beach Club studio villa for a recent Disney World trip.
Disney's Beach Club Villa Location
Beach Club Villas is an Epcot area resort. It is connected to Disney's Yacht and Beach Club Resorts and near the Epcot International Gateway.
Disney's Beach Club Villa Resort Overview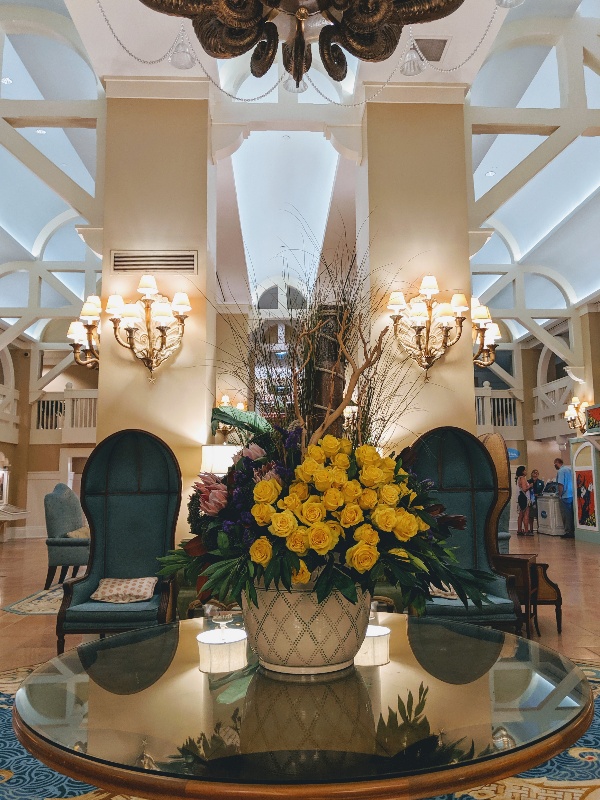 Disney's Beach Club resort has an upscale, but relaxed New England style decor. I love that the minute you enter Disney's Beach Club lobby fresh flowers, comfortable chairs, and a pleasant scent invite you to relax.
The large lobby provides access to traditional Disney's Beach Club rooms, restaurants, a large shop, and the covered walkway to Disney's Beach Club Villas.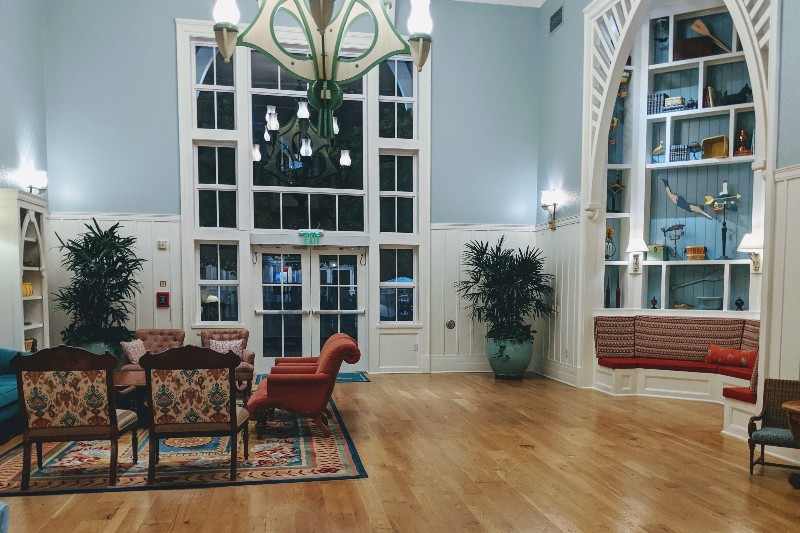 The Beach Club Villas have their own entrance with two incredible recreation rooms for guests. The Drawing Room has two seating areas with couches and chairs plus a full size pool table and wall-mounted TV. The Breezeway has even more places to sit and relax. There are wingback chairs, a built-in bench seat beneath an ornate bookshelf, and even kids size table and chairs.
Disney's Beach Club Villa Pools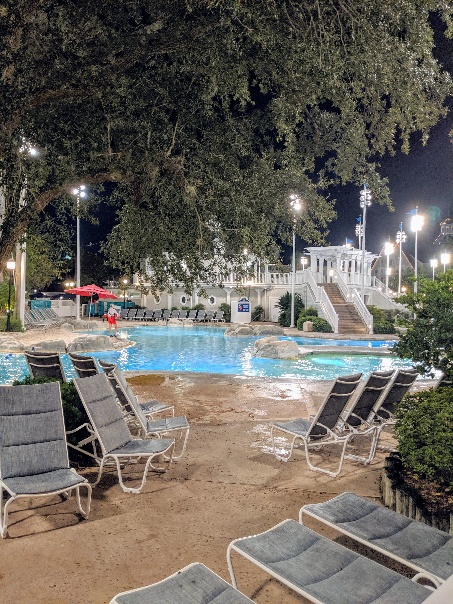 Disney's Beach Club Villas has a leisure pool just steps away from most rooms, but with a slightly longer walk you can experience the best on-site Disney World pool.
Stormalong Bay is the amazing water recreation facility at Disney's Yacht and Beach Club Resorts. The bottom of the pool is covered in soft sand, there is a huge water slide, and a winding lazy river. I don't usually like hanging out by the pool, but I absolutely love Stormalong Bay.
Dining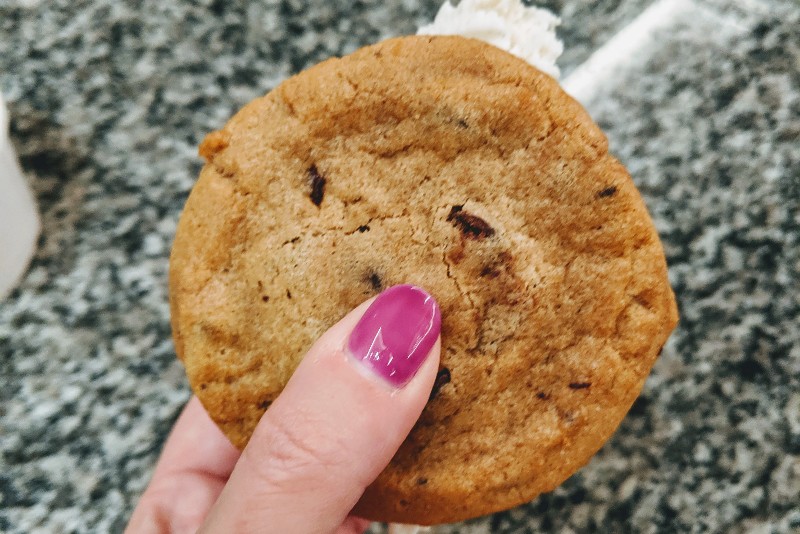 There is no shortage of places to eat near Disney's Beach Club Villas. On-site at Yacht and Beach Club there are several dining options, plus you are a just a short walk from Disney's Boardwalk and Epcot, too.
We enjoy Yachtsman Steakhouse for a formal sit down meal, Martha's Vineyard for a tasty cocktail, Cape May for character breakfast, and my very favorite place for ice cream: Beaches and Cream.
For more information on Disney's Beach Club Villa dining options check here.
Disney's Beach Club Studio Villa Review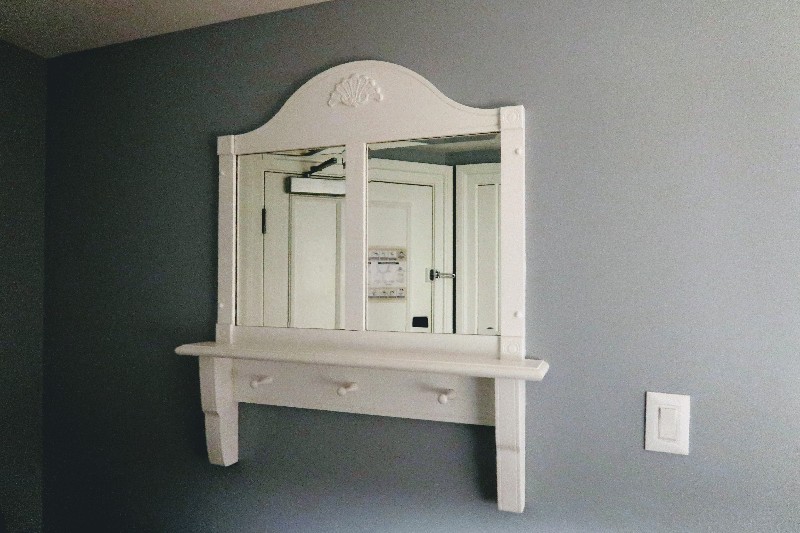 A Disney's Beach Club studio villa starts with a small entryway that then leads into the rest of the room. The entryway has a connecting door to an adjoining room and on the other side a wall-mounted narrow shelf with three hooks underneath. This shelf was the perfect place to keep our MagicBands and hang our park bags. Having these essential items right by the door kept us from forgetting them.
Disney's Beach Club Studio Villa Bathroom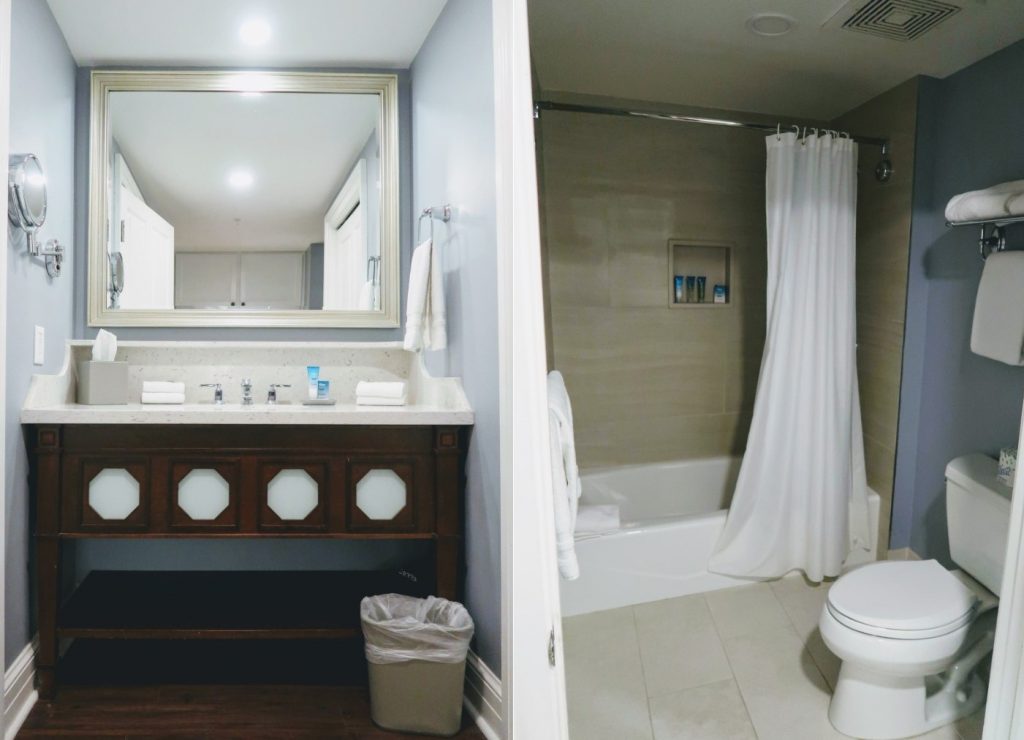 The bathroom is split into two sections. The sink is open to the room just outside of the shower and toilet room. I like having a split bathroom since more than one person can get ready simultaneously. However, having the sink open to the rest of the studio made it challenging to get ready while letting others sleep in.
As far as storage, there was one thin shelf above the sink and one large shelf underneath for storing items. This was enough space for our family of three, but if the room were at its full five-guest capacity the bathroom storage would have been an inconvenience.
The shower is beautifully tiled with a nice shower head, but there is no handheld shower option in our Beach Club studio villa. The shower room is more spacious than many other Disney World resorts, which we liked. One thing we thought was odd is that the Beach Club studio villa has no full-length mirror at all.
Disney's Beach Club Studio Villa Kitchenette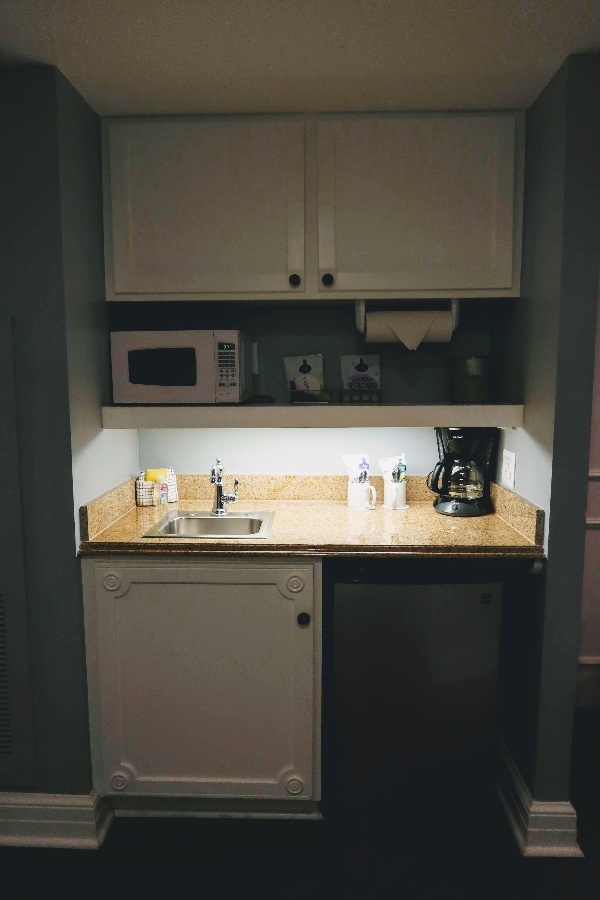 Beach Club studio villas have a minimal kitchenette, unlike the full kitchens in the one- and two-bedroom villas. Our studio villa had a small sink, 10-cup coffee maker, a mini fridge, toaster, microwave, and some real plates, bowls, and cups. Most of the time when we stay in a deluxe studio villa they only have a handful of disposable plates, utensils, cups, and bowls. That is why I usually buy my own when ordering the rest of my groceries.
Disney's Beach Club Studio Villa Bedroom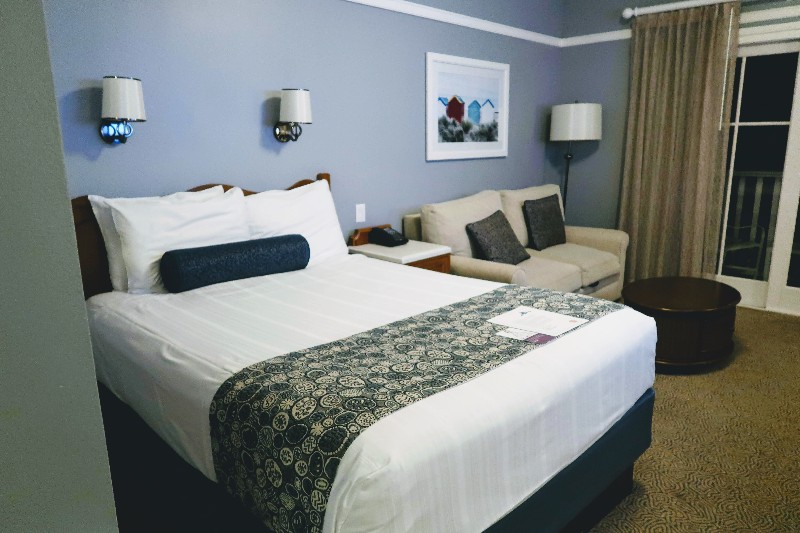 The bedroom has a Double-size sleeper sofa, a Queen-size bed, and a Single murphy-style bed which means a Beach Club studio villa can sleep up to five people.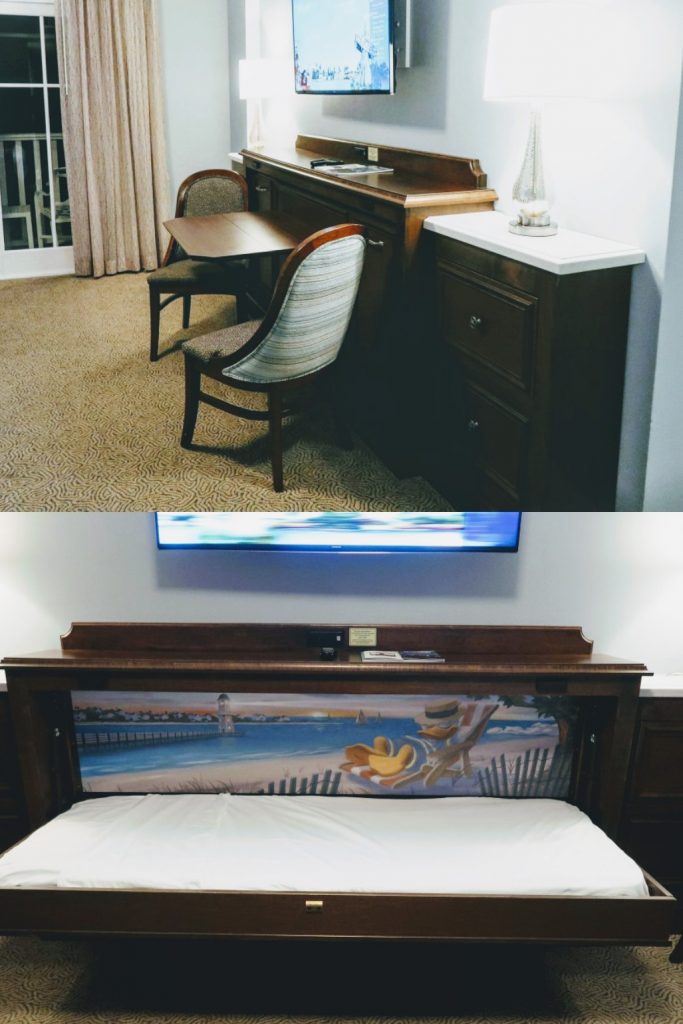 My daughter loves the pull-down bed, and I love that when the bed is folded up it turns into a table. The room felt spacious when the sofa bed and single murphy bed were in a stored position. However, I think when all three beds are open the room would feel much more crowded.
There is no full dresser in a Beach Club studio villa, so drawer space was hidden around the room. There are two small drawers in the ottoman, two decent size drawers in the nightstand, and four deep but narrow drawers on the sides of the murphy bed.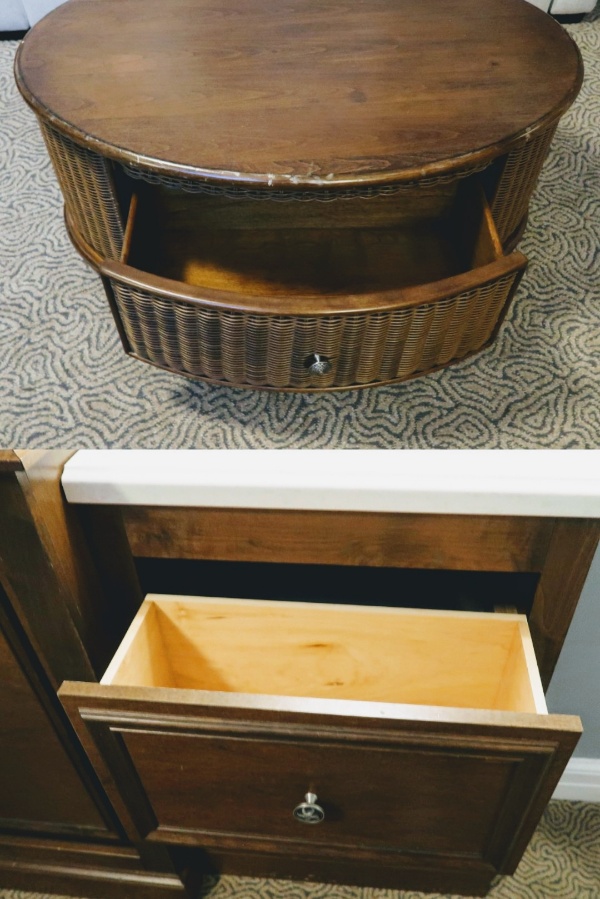 We always use packing cubes when we travel and struggled to fit any of them into the drawers. Overall there was enough space for us, but a family of five may find themselves short on storage space in a Beach Club studio villa.
Check here for our complete Disney World packing list .
Disney's Beach Club Studio Villa Balcony
Beach Club studio villas have a patio on the ground floor or balconies on higher floors. The balconies have two chairs and a small side table. This outdoor area is a great place to have a cup of coffee in the morning or perfect for parents to relax while kids fall asleep inside the room. Our view was mediocre overall, but a nice surprise was the ability to see Epcot fireworks from our balcony at night.
Our Beach Club studio villa had the following great features:
Blackout shades
Can accommodate five people
Kitchenette with mini fridge
Spacious shower area
Shelf and hooks by the door
Balcony
Walking distance to Epcot
Take A Video Tour Of Our Beach Club Studio Villa
In Room WiFi
WiFi is free for all Disney's Beach Club Villa resort guests. We had good connectivity but have heard some rooms have difficulty with WiFi.
Parking
Parking is complimentary for resort guests while valet parking costs $33 per night at Disney's Coronado Springs Resort.
Transportation To Parks
Disney's Beach Club Villas To Epcot
The easiest way to get to Epcot from Beach Club is to exit toward Crescent Lake and take the walkway directly to Epcot's International Gateway. International Gateway is in the back of Epcot park between England and France in World Showcase.
Disney's Beach Club Villas To Hollywood Studios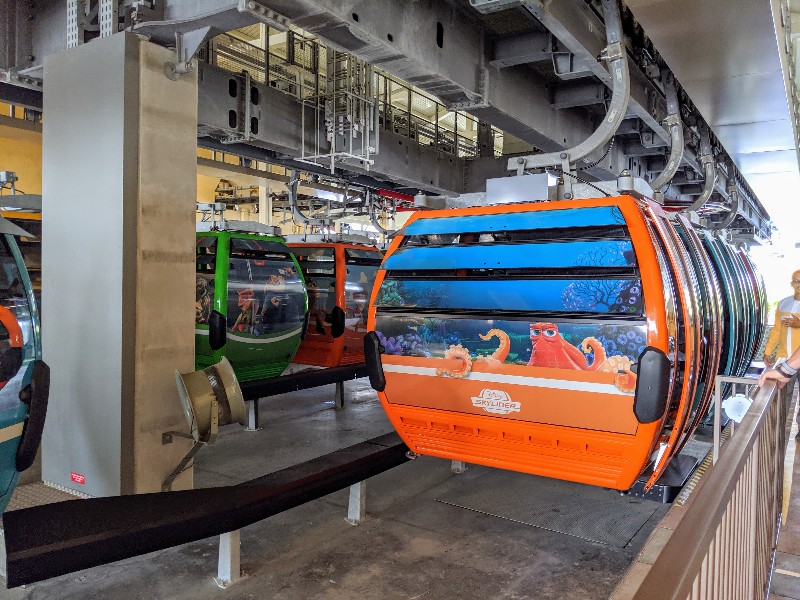 There are three options for going to Hollywood Studios from Beach Club Villas. The first option is taking a boat from the Yacht and Beach Club dock directly to Hollywood Studios. The second option is a walking path past Boardwalk Resort to Hollywood Studios, but it is a very long walk.
The last option is taking the Disney Skyliner from the Epcot station to the Caribbean Beach Resort stop. Here you switch Skyliner routes to the one for Hollywood Studios.
Disney's Beach Club Villas To Magic Kingdom, Animal Kingdom, Disney Springs, and Water Parks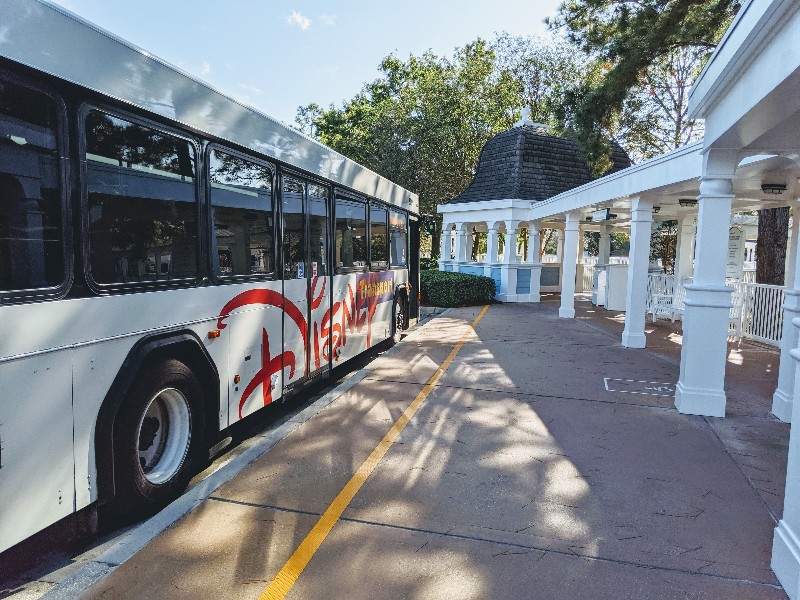 Disney World buses provide transportation from Beach Club Villas to Magic Kingdom, Animal Kingdom, Disney Springs, and the water parks. The bus stops are located in front of the resort, and each destination has a clearly marked station at the bus stop.
Check here for a complete overview of the Disney World transportation system.
Final Thoughts On Our Disney's Beach Club Studio Villa Review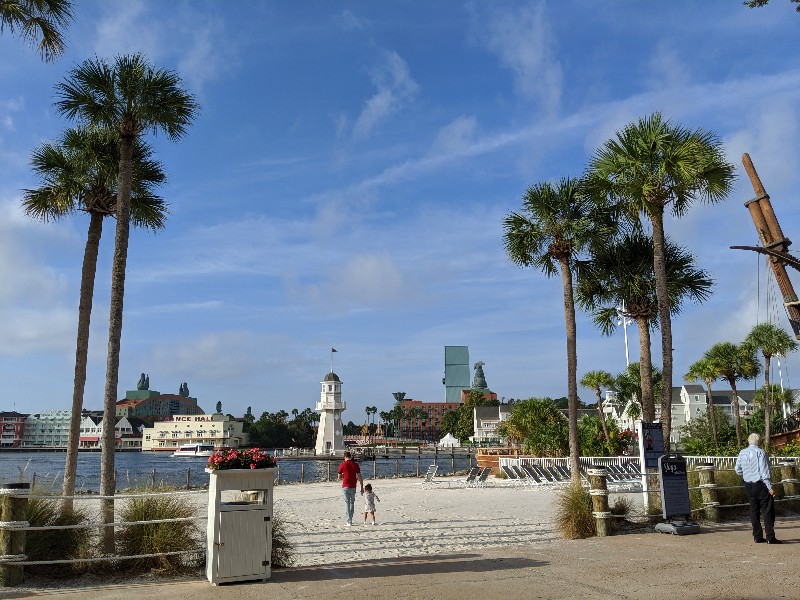 Disney's Yacht and Beach Club Resort is one of the prettiest hotels at Disney World with an incredible location. We love the overall theme, Stormalong Bay, and dining options here.
Overall our Beach Club studio villa had many things we liked, but I think I would prefer a larger standard room at Yacht Club. I thought our Yacht Club room was larger, had more storage, a better layout, and all the same resort amenities. The only downside of a Yacht Club room is it would not have the kitchenette with 10-cup coffee maker, dishes, toaster, or a microwave. If the convenience of a kitchenette is important to you, then I think the Beach Club studio villa is an overall good choice.
Pin it for later: