Mickey's Not So Scary Halloween Party triumphantly returns in 2022 with parades, fireworks, live entertainment, characters, and short ride wait times. After attending this event for many years, and going to a 2022 party, I've completely updated our Mickey's Not So Scary Halloween Party guide.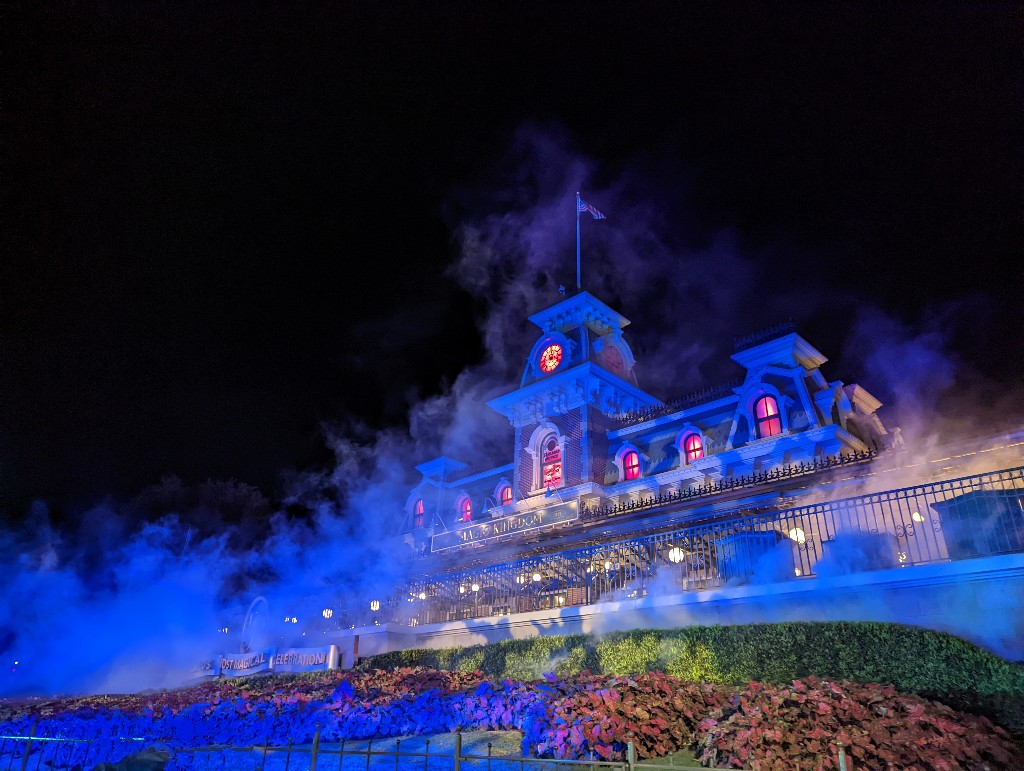 Mickey's Not So Scary Halloween Party, also known as MNSSHP, is a Disney World tradition which requires purchase of a special event ticket. Celebrate the Halloween season with unique parades, fireworks, Halloween Twists on some rides, photo opportunities, Hocus Pocus Villain Spelltacular, and more.
The party officially runs from 7pm until midnight. However, guests with MNSSHP tickets can enter Magic Kingdom as early as 4pm on party nights.
Get a special event wristband when entering Magic Kingdom after 4pm. If you are already in Magic Kingdom, find party wristbands at one of several stations inside.
After 6pm daytime guests can't enter ride queues or lands in Magic Kingdom like Liberty Square or Tomorrowland. Wristbands are checked continuously throughout the night to ensure only paid guests participate in MNSSHP.
There are thirty-seven Mickey's Not So Scary Halloween Party nights for 2022. The parties begin in mid-August and continue until Halloween night.
Tickets for this year's party cost anywhere from $109 to $199 per person depending on the date.
2022 Mickey's Not So Scary Halloween Party Dates:
August: 12, 16, 19, 23, 26, 30
September: 2, 5, 9, 11, 13, 16, 18, 20, 23, 25, 27, 29, 30
October: 2, 4, 6, 7, 10, 11, 13, 14, 16, 18, 20, 21, 23, 25, 27, 28, 30, 31
There are so many special activities and popular rides at MNSSHP that it's impossible to do them all in one night. The entertainment alone can easily use a majority of your event time.
I find it best to have a list of a few items I really want to do at Mickey's Not So Scary Halloween Party and then add in more if I have time.
Check this article for the perfect MNSSHP itinerary based on your preferred Halloween activities.
Boo To You Halloween Parade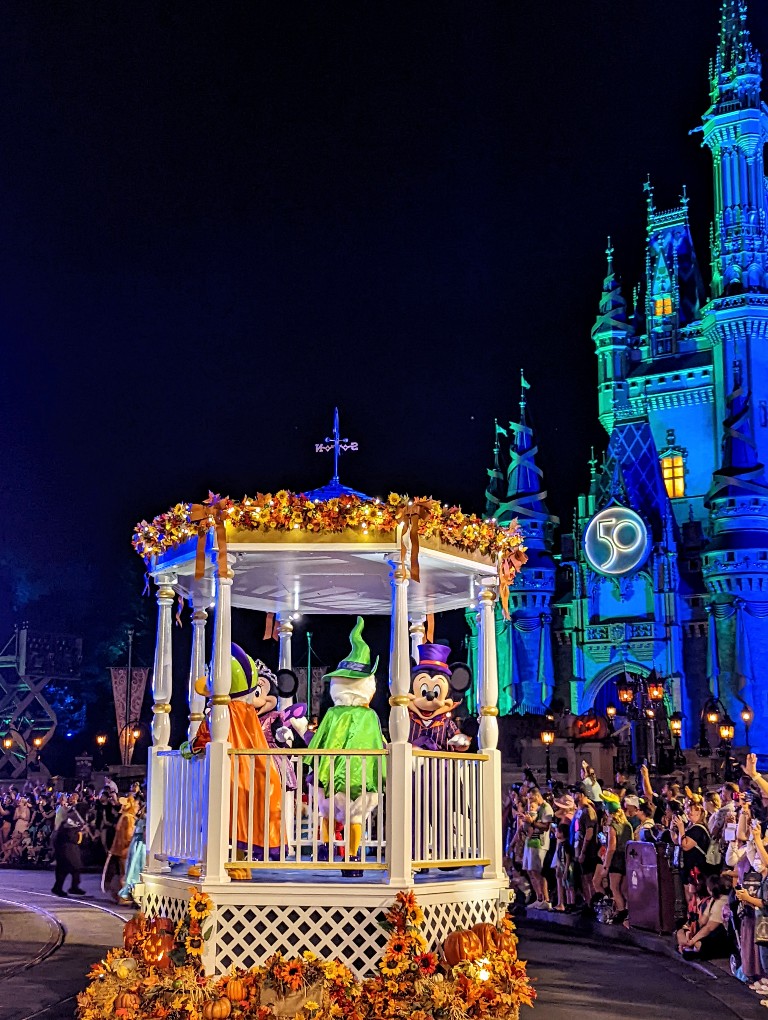 The headless horseman gallops down the route kicking off MNSSHP's Boo To You Parade. This dramatic start is followed by a not too scary cast of characters celebrating the Halloween season.
Look for classic Disney characters like Mickey, Minnie, Donald, Daisy, Peter Pan, Tigger, and more. Villainous characters like Hook, Maleficent, and Wicked Queen also participate in the parade.
A crowd favorite, the Haunted Mansion Grave Diggers, is one of the most unique entertainment groups during Boo To You. This crew mixes choreographed moves with metal shovels which spark along Main Street.
In 2019, the last time the Boo To You Parade marched, several new characters were added to the procession. I'm happy to report Constance from The Haunted Mansion and Mr. Incredible, Elastigirl (Mrs. Incredible), and Edna Mode all return for 2022.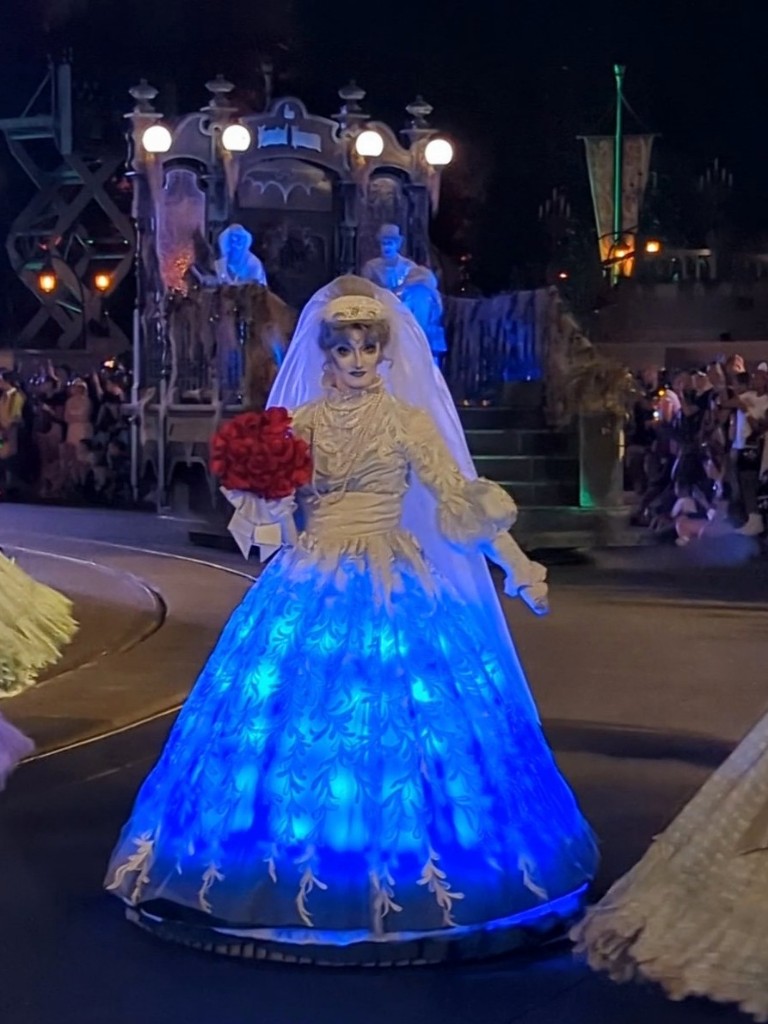 There are two Boo To You Parade times per night, an earlier parade at 9:15 pm before fireworks and a later one at 11:15 pm. Secure premium viewing spots an hour or more before showtime, especially if a castle view spot is important to you.
Although some people recommend the later parade time to avoid crowds, we do not see a consistent and dramatic difference in crowds between the two parades anymore.
Hocus Pocus Villain Spelltacular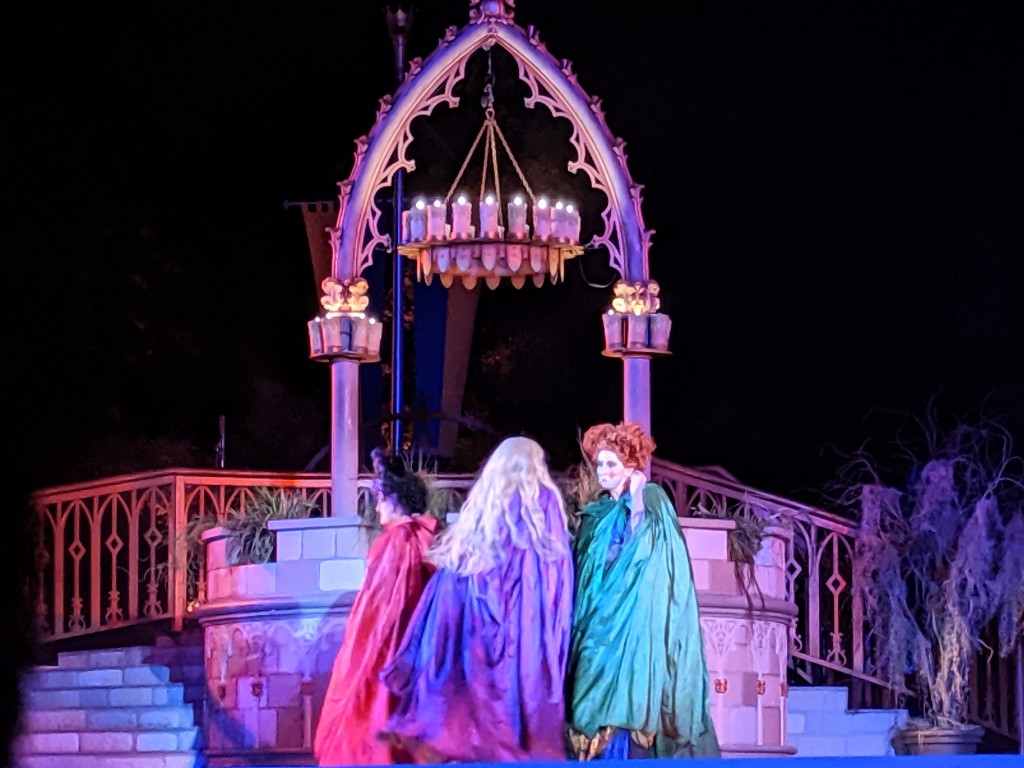 The Hocus Pocus Villain Spelltacular is a castle stage show featuring the Sanderson sisters from Hocus Pocus. The sisters are brewing up a Halloween potion and invite some favorite Disney villains like Dr. Facilier and Oogie Boogie for a fun Halloween party.
Hocus Pocus Villain Spelltacular is an incredibly entertaining show and we've been known to even watch it twice in one night. The Spelltacular takes place several times on each Mickey's Not So Scary Halloween Party night which means you have a few opportunities to see it during the party.
2022 Mickey's Not So Scary Halloween Party Hocus Pocus Villain Spelltacular Showtimes
August 12 to September 30: 8:35 pm, 10:45 pm, and 12 am
October 2 to October 31: 7:40 pm, 8:35 pm, 10:45 pm, and 12 am
Disney's Not-So-Spooky Spectacular Fireworks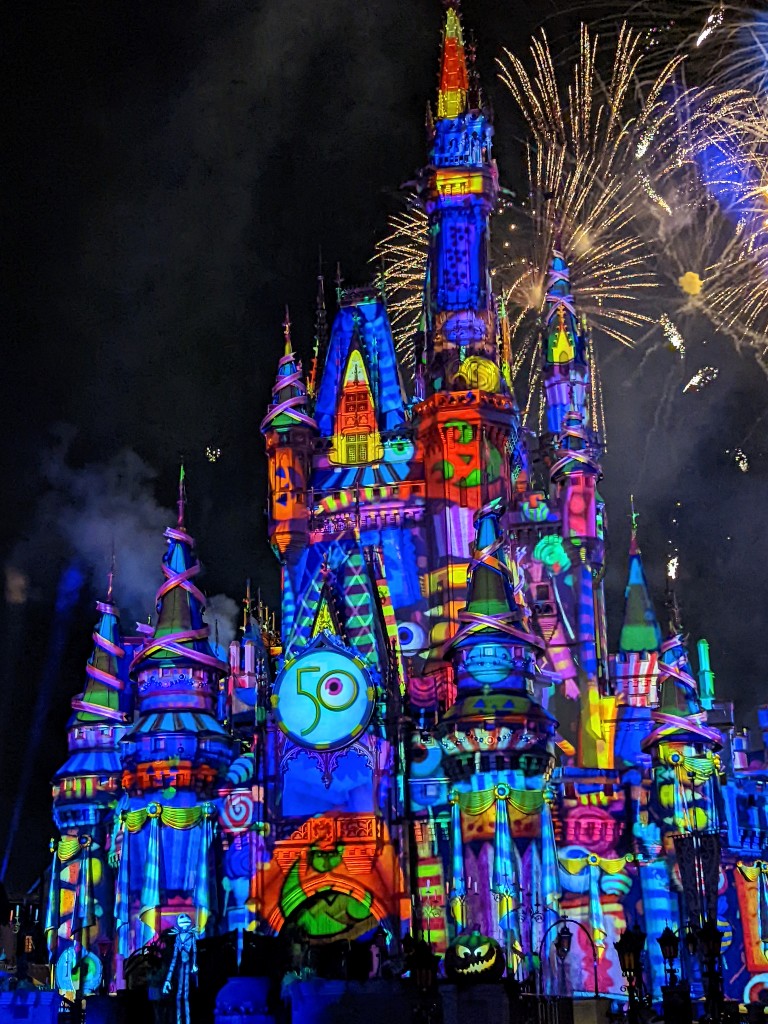 Mickey's Not So Scary Halloween party got a completely new fireworks show in 2019 and we love seeing it return in 2022. Jack Skellington hosts Disney's Not So Spooky Spectacular fireworks with help from his dog Zero each night at 10:15 pm.
Jack and Zero tell the story of Mickey, Minnie, Donald, and Goofy who find themselves exploring a mysterious haunted house while they are out trick or treating. Disney's Not So Spooky Spectacular is an incredible upgrade from the previous Halloween fireworks which were also very good.
An impressive looking Jack Skellington puppet begins the show, but it is difficult to see unless you are very close to the castle stage. Getting one of these premium viewing spots often requires spending lots of MNSSHP time waiting for the fireworks.
I don't recommend using precious Mickey's Not So Scary Halloween Party time waiting for close castle viewing spots unless party entertainment is your primary focus at the event. Although it's a bit disappointing not seeing Jack, his part is only a small portion of the show.
Use your limited party time for rides, characters, and parades. Castle projections and stunning fireworks are easily seen from anywhere around Main Street and requires less time waiting around.
Mickey's Not So Scary Halloween Party Halloween Twist Attractions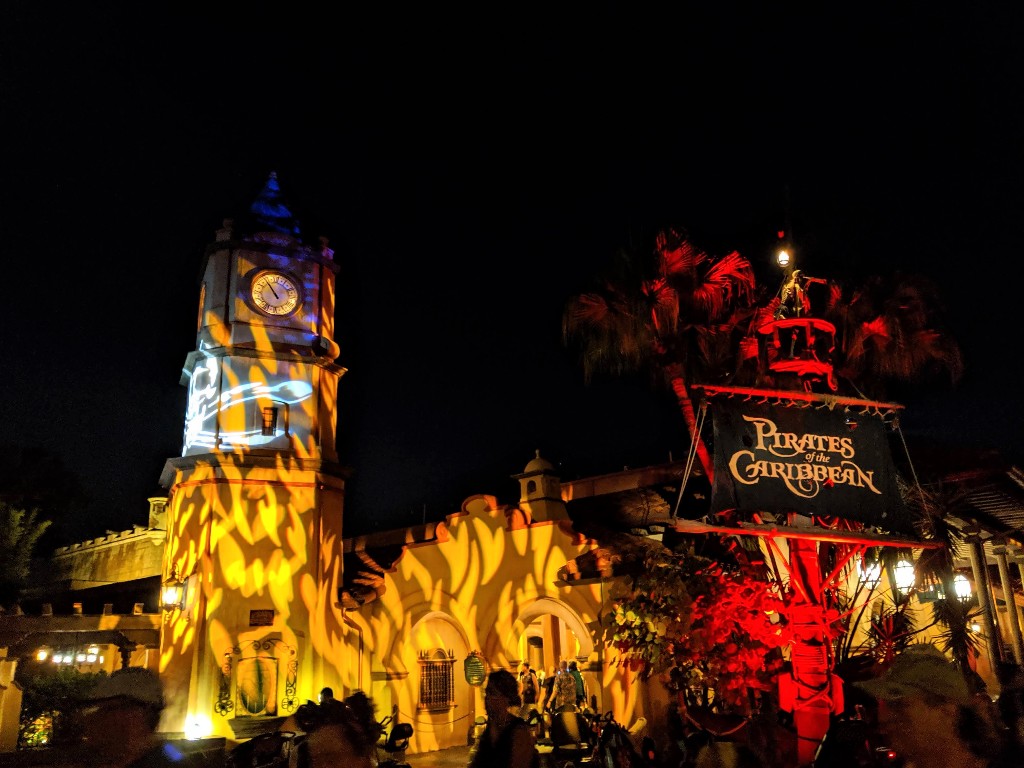 There are four attractions with special Halloween theming at Mickey's Not So Scary Halloween Party 2022. Pirates of the Caribbean, Mad Tea Party, Monsters, Inc. Laugh Floor, and Space Mountain all have a Halloween Twist during MNSSHP.
Special lights, music, and fog add a fun, slightly spooky element to Mad Tea Party. This Halloween Twist usually has a short wait throughout MNSSHP.
Space Mountain is completely dark with loud music, and not seeing the track made me feel jostled. Although Space Mountain's Halloween Twist wasn't my favorite, people around me thought it was a fun variation on the classic ride.
Monsters, Inc. Laugh Floor has Halloween-themed jokes which although funny aren't a great use of party time. The only exception is if you really want to trick or treat or need a cool place to rest. The Laugh Floor has built in trick or treat stations and plenty of air conditioned seating.
In Pirates of the Caribbean there are several live pirates around the attraction. A pirate prisoner humorously hassles guests in the queue to help him escape while another pirate chats with you in line. There are also a couple of pirates sprinkled in the ride who try to recruit you while making you laugh.
Low Attraction Wait Times During Mickey's Not So Scary Halloween Party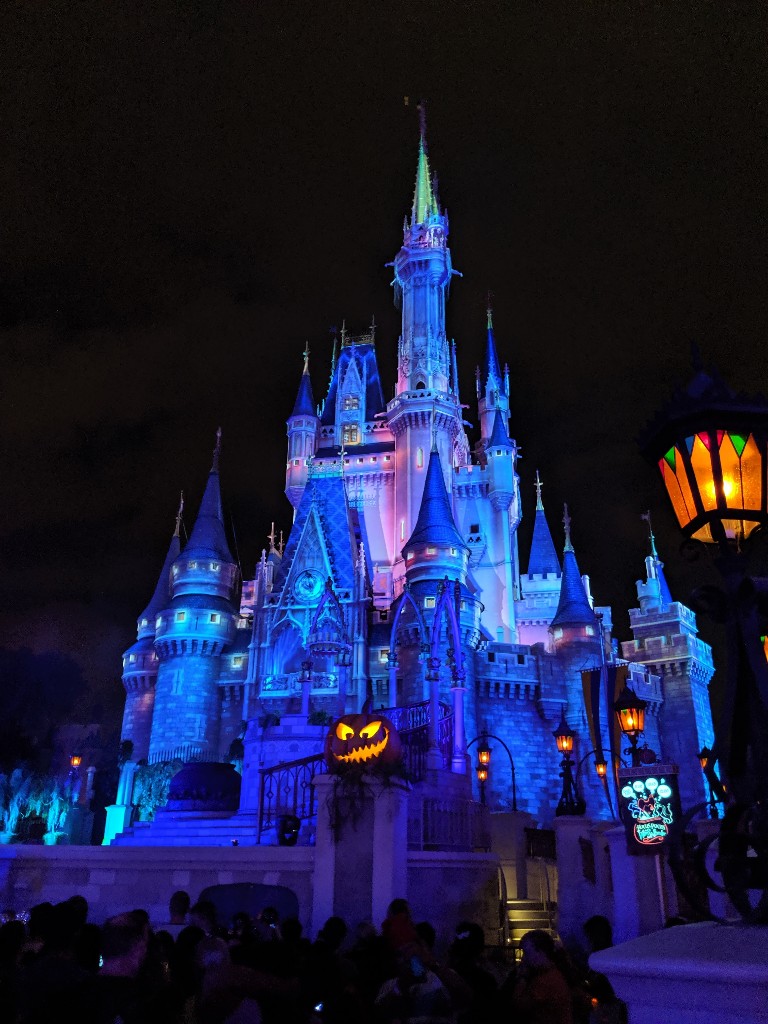 Since tickets are limited for Mickey's Not So Scary Halloween Party, wait times for attractions are generally low.
2022 Mickey's Not So Scary Halloween Party Attractions
Haunted Mansion
Jungle Cruise
Pirates of the Caribbean (Halloween Twist)
Splash Mountain
Big Thunder Mountain Railroad
Seven Dwarfs Mine Train
Space Mountain (Halloween Twist)
Peter Pan's Flight
Mad Tea Party (Halloween Twist)
Prince Charming Regal Carrousel
"it's a small world"
Under the Sea – Journey of the Little Mermaid
The Barnstormer
Dumbo the Flying Elephant
The Many Adventures of Winnie the Pooh
Swiss Family Treehouse
The Magic Carpets of Aladdin
Tomorrowland Speedway
Astro Orbiter
PeopleMover
Buzz Lightyear Space Ranger Spin
Monsters, Inc. Laugh Floor (Halloween Twist)
Unique Character Meet and Greets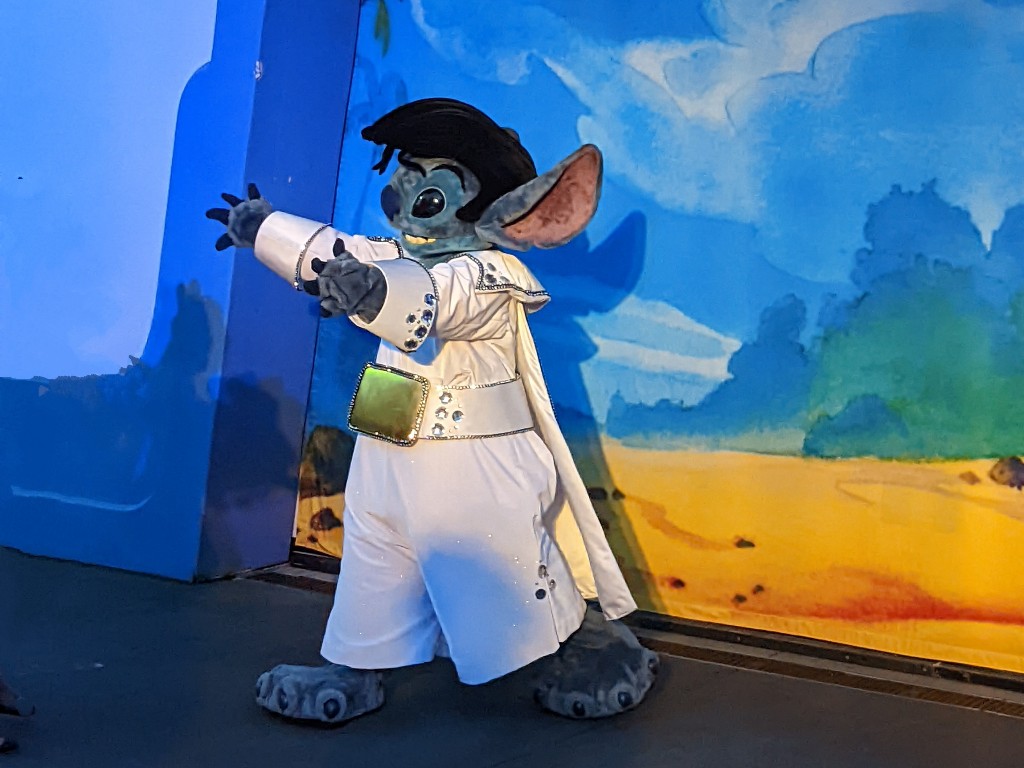 Who doesn't love a good character interaction? During Mickey's Not So Scary Halloween Party are rare opportunities to meet Disney villains. In previous years we have met Cruella de Vil, the Queen of Hearts, Jafar, Lotso, and many more.
If villains aren't your thing, other rare characters make an appearance at Mickey's Not So Scary Halloween Party. Jack and Sally from The Nightmare Before Christmas, traditional characters in Halloween costumes, Abu, Genie, and Elvis Stitch are all available on party nights.
Special Halloween Photo Ops At MNSSHP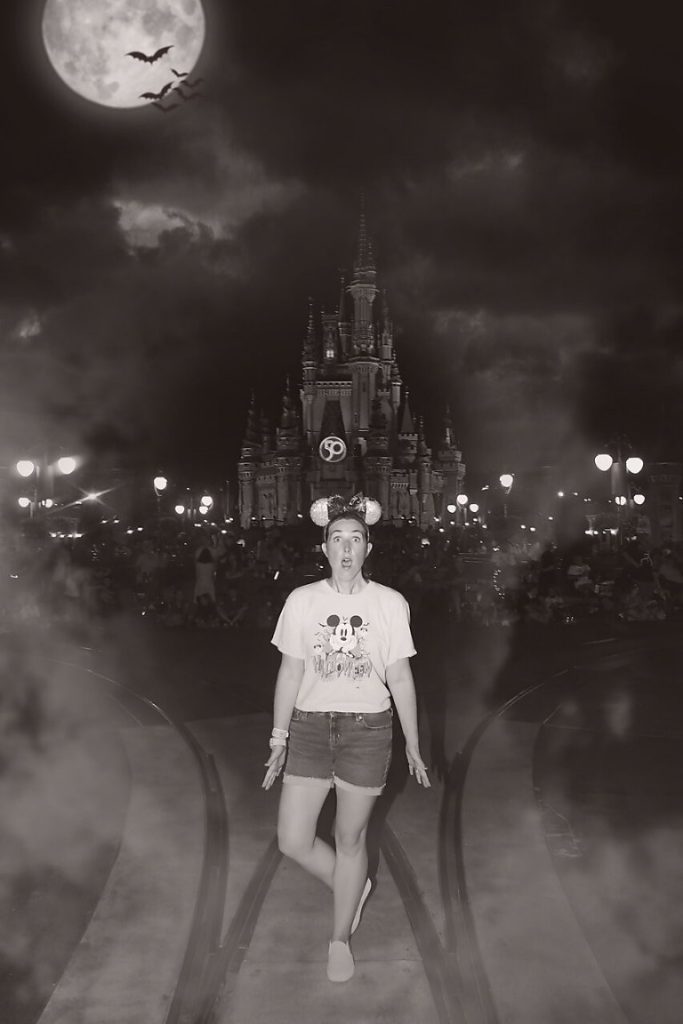 There are a dozen special photo opportunities during Mickey's Not So Scary Halloween Party 2022. Some of our favorites are this cool black and white photo with a full moon and bats in front of Cinderella Castle, hitching a ride with the ghosts or "meeting" the Headless Horseman in Liberty Square.
Mickey's Not So Scary Halloween Party PhotoPass opportunities begin at 7pm and you must show your party wristband for these special spooky pictures.
2022 MNSSHP PhotoPass Magic Shots:
Dr. Facilier cards and spirits (castle walls between Seven Dwarfs Mine Train and Pinocchio Village Haus)
Skeleton Dance (Main Street)
Spooky black and white Cinderella Castle photo (Main Street)
Oogie Boogie (Main Street near castle)
Flaming pumpkin (Main Street near castle)
Cauldron (Castle hub gardens near Casey's and Plaza Restaurant)

Mickey Mouse Jack-o'-lantern

(Town Square near the flag pole)

Caretaker lantern (Haunted Mansion)
Headless Horseman (Hall of Presidents)
Hitchhiking Ghosts (Hall of Presidents)
Floating Mickey lights (Carousel of Progress)
Halloween light background (Carousel of Progress)
MNSSHP PhotoPass Tips
Pick a few special photos you really want. Mickey's Not So Scary Halloween Party Magic Shot lines can get long.
Want fun Cinderella Castle pictures without lots of people in the background? Take pictures shortly before either Boo To You Parade when Main Street is mostly empty.
Have fun! Most MNSSHP PhotoPass Magic Shots turn out best when you are committed to the pose or over the top expressions.
Trick or Treating
Get a trick or treat bag when entering MNSSHP. Several trick or treat stations are set up and easily found by following their light-up signs.
New in 2022, party guests will get a reusable trick or treat bag featuring a special 50th anniversary design and a commemorative print.
We don't spend much time trick or treating at MNSSHP, but will go through short lines for a quick treat during the night.
Allergy Friendly Trick or Treating
Before 2017, MNSSHP did not have allergy friendly trick or treating. Thankfully teal pumpkin options have been available for the last few years.
Find out more about dealing with food allergies at Disney World here.
How does the allergy-friendly trick or treating at Mickey's Not So Scary Halloween Party work?
Request a teal pumpkin trick or treat bag when you get your party wristband.
Trick or treat at any of the designated spots at the party. Instead of getting candy receive a teal token.
After trick or treating, take these tokens to either the Town Square Theater or Liberty Square Ticket Office.
Trade in your teal tokens for allergy-friendly treats of your choice. There are several varieties of allergy-friendly Surf Sweets, YumEarth, and Enjoy Life cookies or candies. You can also choose to use your tokens for non-food items like small Halloween trinkets.
My daughter loves having safe candy and not feeling left out during the party. We love that kids and adults with food allergies now have the chance to participate in the MNSSHP trick or treating fun.
Disney Fans of All Ages Can Dress Up
Disney World doesn't allow guests over 13 years old to wear costumes to the parks. Mickey's Not So Scary Halloween Party is a rare exception where all ages may wear costumes at Magic Kingdom.
Although I'm not much of a costume person I absolutely love seeing amazing, creative costumes at Mickey's Not So Scary Halloween Party.
Want to dress up for MNSSHP? Review the official Disney World special event costume policy before you go.
Set Realistic Goals For Mickey's Not So Scary Halloween Party
Watching social media posts, vloggers, and bloggers from your couch gives unrealistic expectations for what happens at Mickey's Not So Scary Halloween Party. What you don't realize is many of these influencers have teams that each cover different aspects of the party.
It is impossible for a regular Mickey's Not So Scary Halloween party guest to ride all the attractions, meet characters, catch parades, fireworks, and all the live entertainment options during a single event. I tell you this not to discourage you, but to avoid Disney Disappointment.
Disney Disappointment – a foul mood that occurs when worry over not getting enough check marks on your to-do list causes you to miss amazing experiences all around you.
Have A MNSSHP Plan
Since seeing everything in one Mickey's Not So Scary Halloween Party night isn't possible, let's talk about MNSSHP strategy. I recommend having a short list of must-dos, a longer list of nice to-dos, and some things you plan on skipping.
Based on our experiences I've put together a few MNSSHP itineraries to help you have a perfect party night based on what activities are most important to you.
Schedule Rest Before The Party
A full day at the parks before heading to Mickey's Not So Scary Halloween Party is not for the faint of heart. Even trained professionals like myself take an afternoon break prior to MNSSHP.
A little rest can make the difference between happily closing down the Halloween party and having to tap out early. This is especially true for families attending Mickey's Not So Scary Halloween Party with young kids.
Enter Magic Kingdom At 4pm
A MNSSHP ticket grants entry into Magic Kingdom at 4pm with no park reservation required. Use the time between 4pm and the official party start at 7pm to grab your party wristband, map, trick or treat bag, eat some dinner, and start riding some attractions.
At 7pm the party officially kicks off with spooky characters, photo ops, ride overlays, and character meet and greets.
Commemorate Mickey's Not So Scary Halloween Party With Special Photo Ops
Disney PhotoPass Magic Shots are a fun way to remember your MNSSHP experience. Some photo lines get extremely long. I recommend picking just a couple photo ops you really want and then use your party time experiencing other activities.
Be Flexible During Mickey's Not So Scary Halloween Party
Fall in Orlando is hurricane season with the potential for rainy nights even without tropical storms. Disruptions to fireworks, parades, and live shows are possible on any party night. Usually a short delay to avoid weather is all that's needed, but sometimes activities are canceled.
Even with weather delays and cancellations there's usually still plenty of spooky fun during MNSSHP. If for some reason the weather is so bad that a majority of activities are canceled, guest services sometimes issue replacement tickets for another party even though MNSSHP tickets are non-refundable and no events are guaranteed each night.
Minimize Waiting For Trick or Treat Lines
Although a traditional Halloween activity, we only budget a small amount of time for trick or treating at MNSSHP. Look for stations with short lines and pop in to grab something sweet to nibble.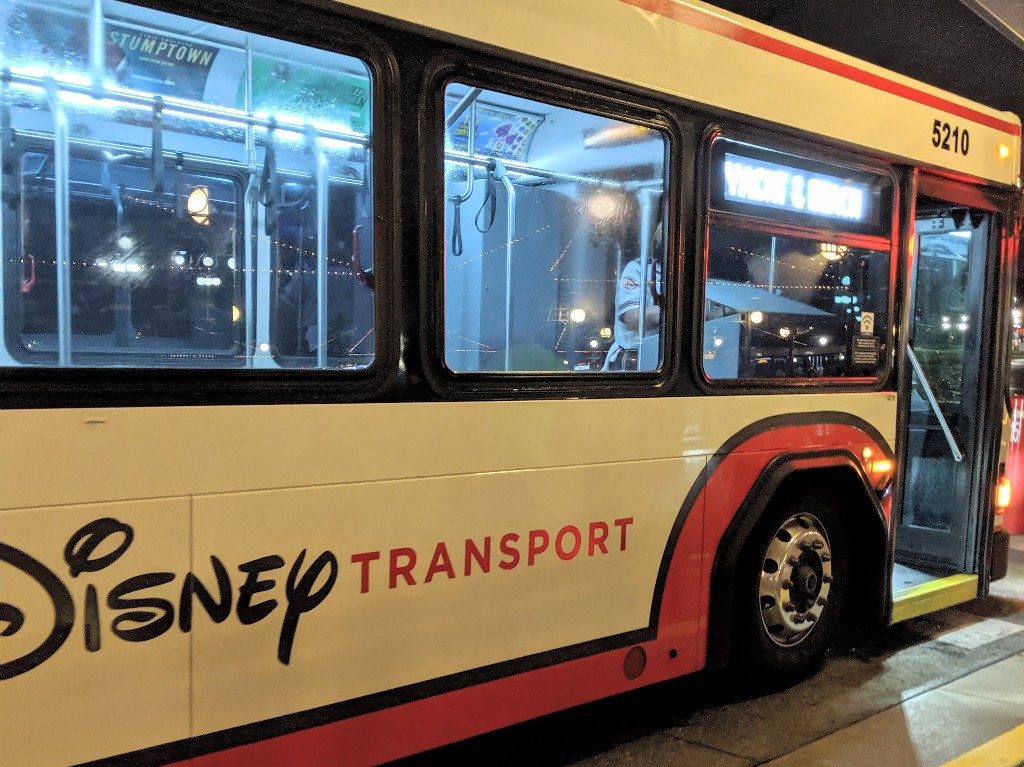 Transportation back to all Disney World resorts is included with your party ticket. However, at the end of a long night the last thing I want to do is wait for a Disney World bus.
The most convenient Disney World resorts when attending Mickey's Not So Scary Halloween Party are those within walking distance. The easiest walks are to Disney's Contemporary Resort, Bay Lake Tower, or Disney's Grand Floridian.
Disney's Polynesian Resort is another great option because you have multiple ways to get back at the end of the night. Take the large ferry to the Transportation and Ticket Center and walk, ride the small boat directly back, hop a monorail, or walk the 1.5 mile path back to Polynesian.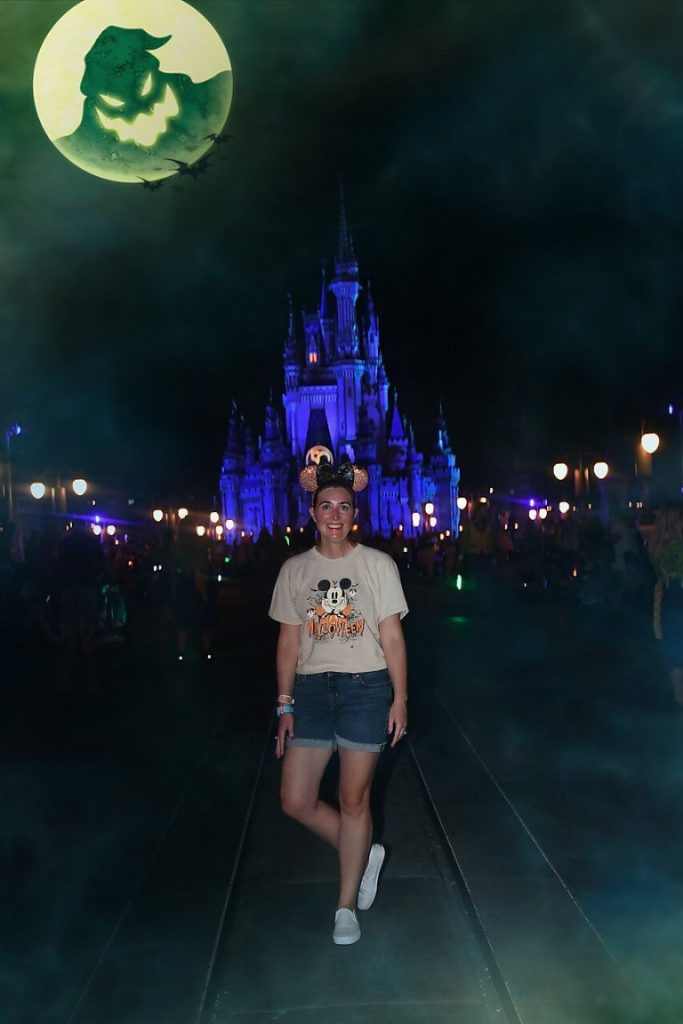 The answer to "Is MNSSHP worth it?" really depends on your group.
If you have an unlimited Disney World budget you should absolutely buy Mickey's Not So Scary Halloween Party tickets. This event is fun and has many unique offerings for the season not available during the day.
For those desperate to attend, but worried about the cost, save money by attending MNSSHP early in the season. Prices for most August dates are $109 per person versus $199 on Halloween night.
If you have young kids who go to bed early, or are bummed not all Magic Kingdom attractions are open during the party, I recommend skipping Mickey's Not So Scary Halloween Party. Often you can get more park time for your family by adding on an additional day to a multi-day ticket instead of by buying the party ticket.
Pin it for later: