I am excited to announce my partnership with Get Away Today, a leader in travel planning. After much searching, I have finally found a travel partner that shares my love of travel and customer service.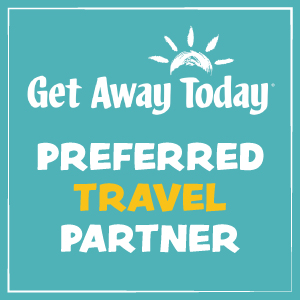 Current Get Away Today Specials:
Disneyland Resort
Save $86 per person on kid's tickets (for children ages 3-9) on all 3-Day Disneyland Resort tickets for travel now – May 21, 2020! This discount will apply automatically, and no promo codes are needed. Check here for pricing and to order tickets.
Universal Orlando Resort 3rd Park Free on 3-day and longer tickets for travel through May 20, 2020
This ticket deal is a great way to visit Universal's Volcano Bay while only paying the same as you would for a 2 park ticket. Check prices and order tickets here.
Get inspired for a holiday trip to Universal Orlando with our guide to Universal Christmas season offerings.
Reasons To Book With Get Away Today:
Expert travel planning for Disneyland, Disney World, Universal Theme Parks, Cruises, Southern California vacations, and more
Discounted theme park tickets for Disneyland, Disney World, Universal Hollywood, Universal Orlando, and more
An optional layaway plan for vacations to Southern California: lock up your vacation plans for only $175 and make payments over time
Named Best of State Travel Agency for the 7th year in a row in 2019
Book vacations either online at Get Away Today or by phone (855) 438-2929; use my special code SmartMouse10 for additional vacation package savings
Over the last 3 years I have worked to build Smart Mouse Travel into a resource for families planning trips to Disney World, Disneyland, Universal, and other destinations. Because of this I often have readers ask me to help plan their family vacations. While I have lots of resources to help you make the most of your vacation, I am not a travel agent.
Founded in 1990, Get Away Today has grown tremendously since it began. What sets Get Away Today apart from other agencies is a strong focus on customer service plus building relationships with hotels and attractions to provide customers additional discounts.
Book your next vacation with Get Away Today online or by phone (855) 438-2929. Use my special code SmartMouse10 for additional vacation package savings.
Thank you for being a valued part of the Smart Mouse Travel family,
Cristin