Disneyland vacation planning is simultaneously exciting and stressful. Booking a hotel, buying tickets, plus making dining and theme park reservations makes keeping track of Disneyland to-do lists overwhelming. Use our free, printable 2024 Disneyland Planning Timeline to make sure you've got everything set before your big Disneyland vacation.
6 to 8 Months Before Disneyland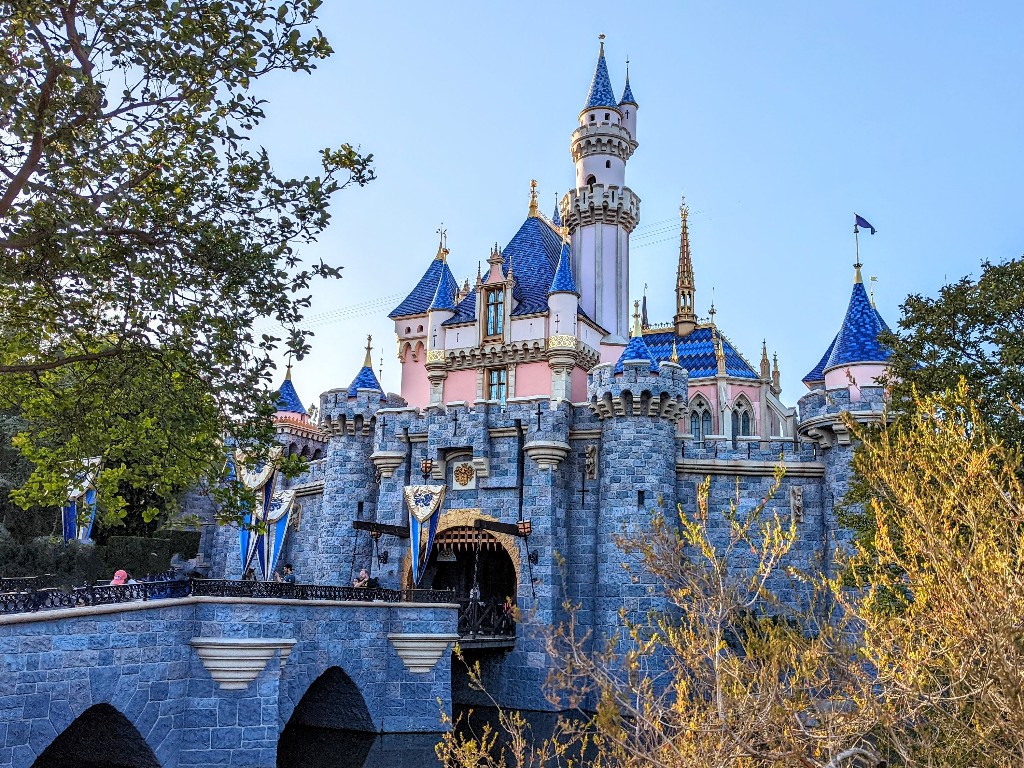 Research and Book Disneyland Hotels
Disneyland has three on-site resorts and dozens of off-site hotels nearby. Unlike Disney World, many Disneyland hotels, both on- and off-site, are within easy walking distance to the theme parks. Here's a quick overview of some of our favorite Disneyland resorts.
Disneyland On-Site Hotels
Disney's Paradise Pier Hotel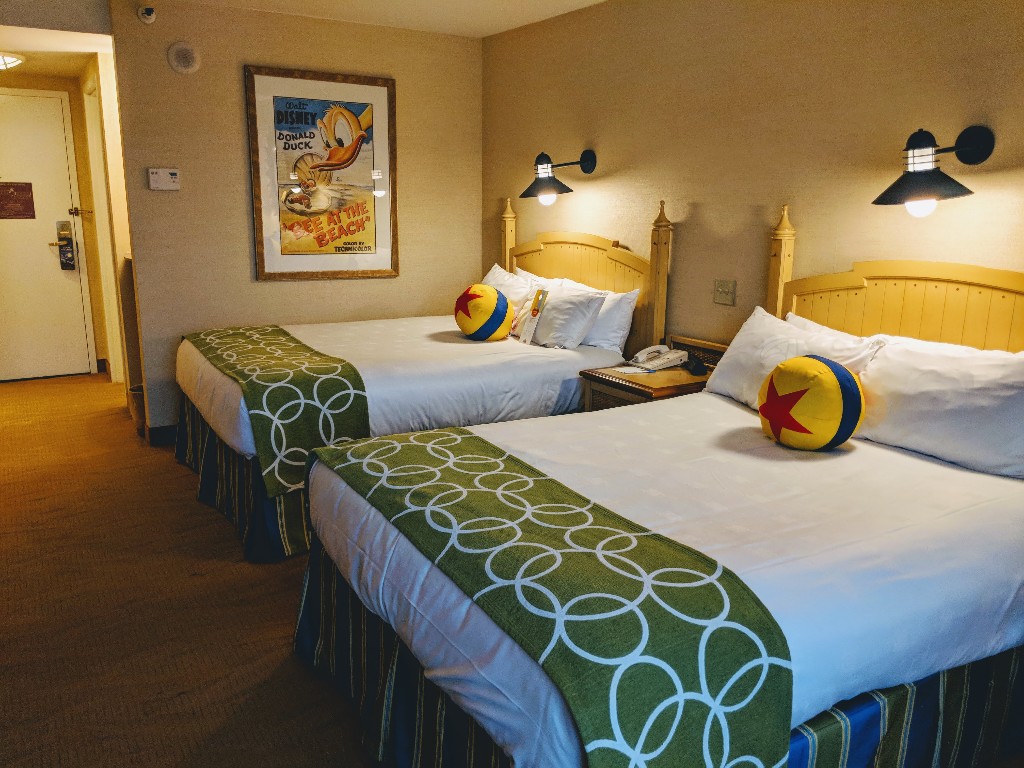 The least expensive Disneyland Resort Hotel, Paradise Pier is getting a major upgrade while being transformed into Pixar Pier Hotel. Pairing the remodel with a newly opened walkway connecting Paradise Pier Hotel to Disney California Adventure is a huge improvement for Disney's Paradise Pier Hotel.
Our previous stays, although comfortable and convenient, are generally unremarkable. Until the refurbishment is complete, expect an experience at Paradise Pier Hotel similar to ours.
Disneyland Hotel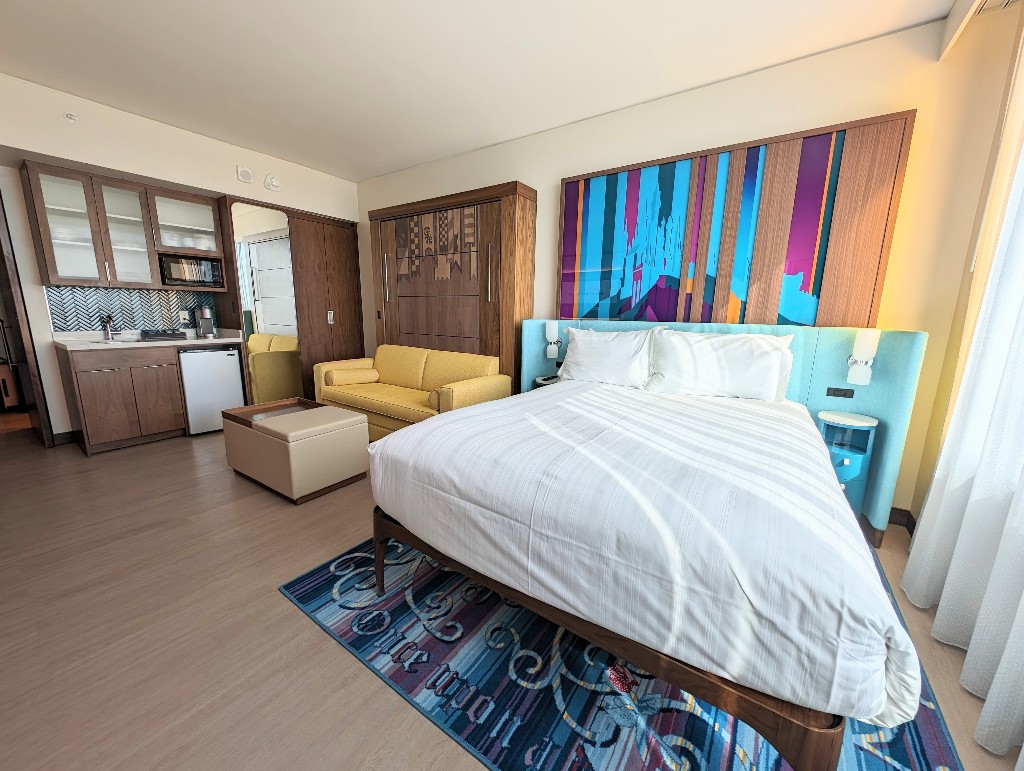 The playful styling, adorable pool, and easy walk to Downtown Disney plus newly opened DVC villas make Disneyland Hotel my go-to on-site hotel. Although not as luxurious as Grand Californian, Disneyland Hotel rooms are larger than those at Grand Californian.
The new Villas at Disneyland Hotel have sleek styling and clever design making them a comfortable option.
Regular Disneyland Hotel rooms have traditional styling. While the bathrooms could surely use a remodel they still work fine for our family. Disneyland Hotel's atmosphere, beautiful pool, and larger rooms at a mid-price range is why I usually check Disneyland Hotel first when planning a Disneyland vacation.
Grand Californian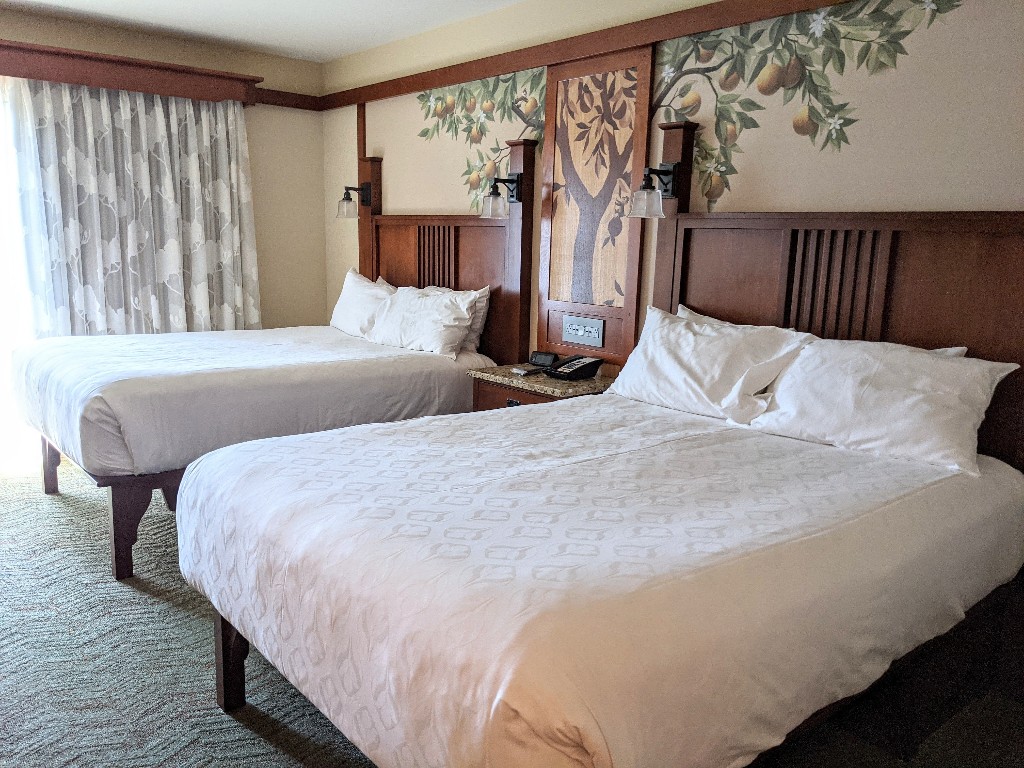 Disney's Grand Californian has both standard rooms and Disney Vacation Club villa options. The Craftsman styling and rich furnishings make the Grand Californian lobby a stunning sight and it's even better during the holidays when decorated with a huge gingerbread house and Christmas tree.
Walk directly from Grand Californian into Disney California Adventure park with a dedicated entrance. For your Disneyland days, take a short walk via Downtown Disney.
The location of Grand Californian is the most convenient of the on-site Disneyland resorts, but the small rooms plus large price tag make Grand Californian less of a value than other options.
Disneyland Off-Site Hotels
Disney World has over 25 resorts and is roughly the size of San Francisco making off-site stays more cumbersome. Disneyland, on the other hand, is compact with many well-reviewed off-site hotel options within walking distance of Disneyland.
I'm sharing our favorite off-site Disneyland resort, but our travel partners at Get Away Today (affiliate link) continually tour off-site options to help you pick the right one for your vacation.
Courtyard by Marriott Anaheim Theme Park Entrance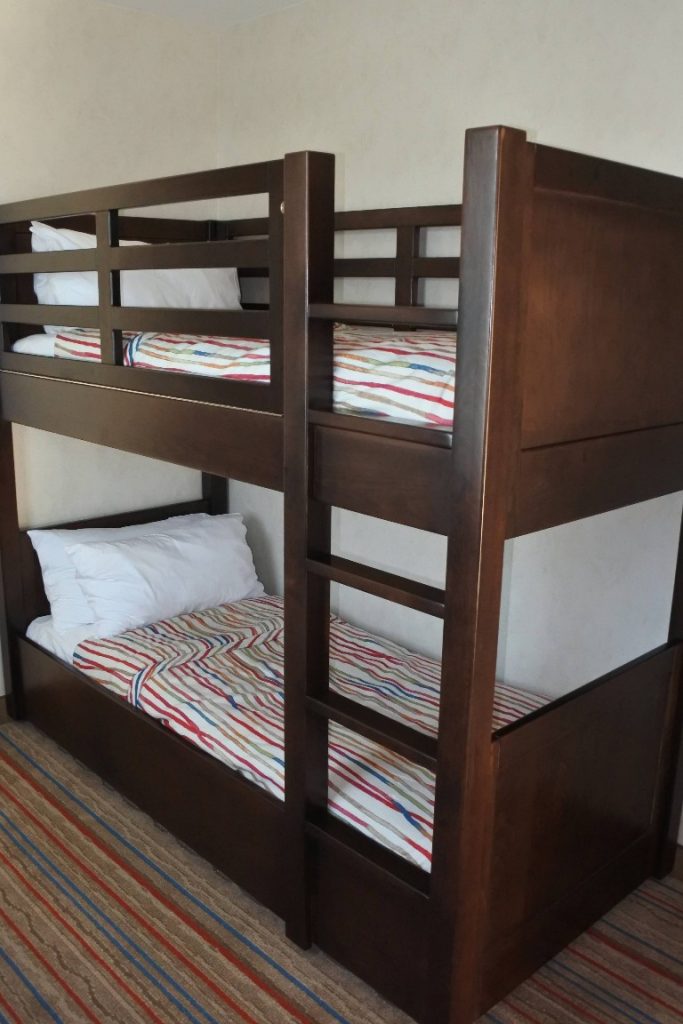 The rooms at Courtyard by Marriott Theme Park Entrance are spacious with a large split bathroom, bunk beds, and dining area. We like the layout of our King resort view with balcony which has a small alcove with bunk beds separate from the main bedroom area. This is a perfect spot for kids to fall asleep while parents relax after a day at Disneyland.
The hotel is an easy half mile walk from Disneyland's Harbor Boulevard entrance.
The main downside of this resort is the same as all the off-site options. Disneyland's Harbor Boulevard entrance is busy which means security screening lines can get long compared to the ones for on-site guests.
However, less expensive, but larger rooms may more than make up for the extra security wait.
120 Days Before Disneyland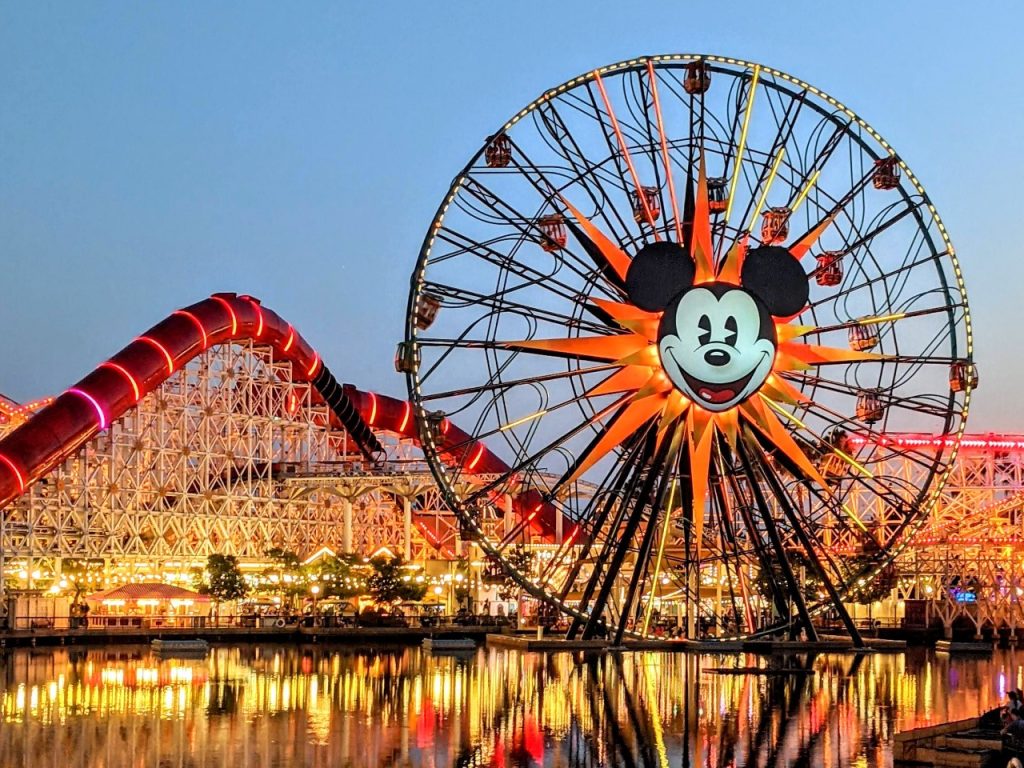 Buy Disneyland Tickets and Make Disneyland Park Reservations
Disneyland requires all guests to purchase valid theme park tickets PLUS make a theme park reservation to enter the parks. This requirement began after Disneyland reopened and looks like it is here to stay.
When purchasing your Disneyland tickets through the Disneyland website you'll be prompted to make theme park reservations as part of the purchase process.
If you bought discounted Disneyland tickets (affiliate link) through Get Away Today, like we do, you'll simply link the tickets to your account and then make Disneyland park reservations.
Book Disneyland Flights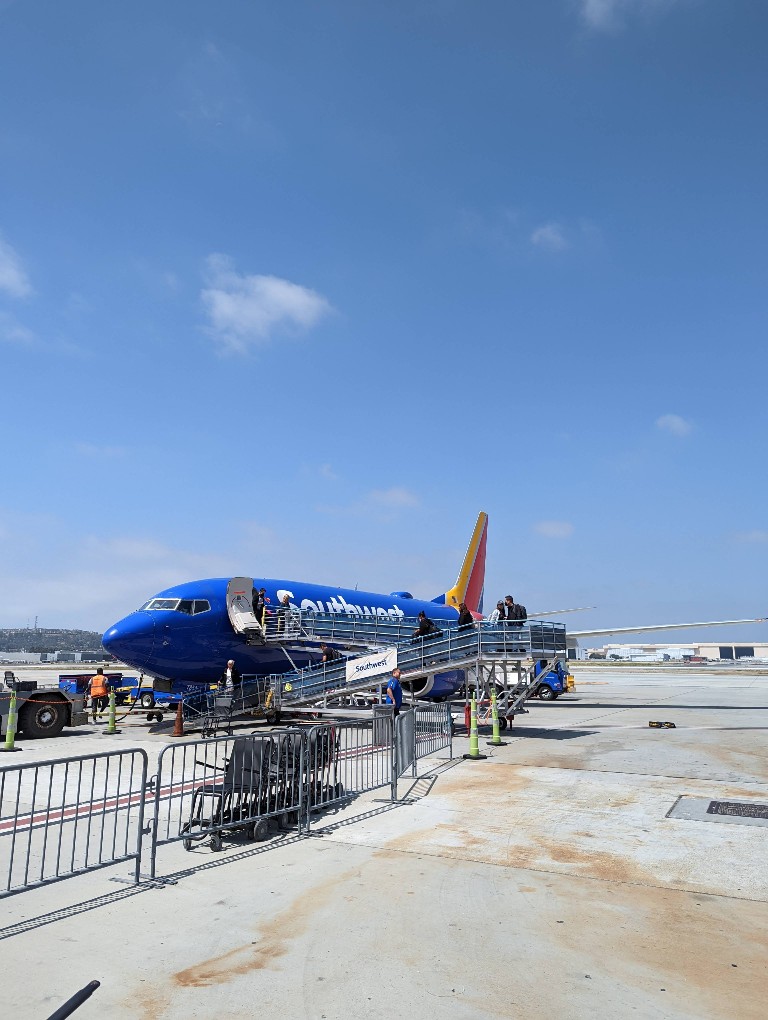 Deciding when to book Disneyland flights is always a gamble. Book too early or too late and end up paying higher prices. We find booking Disneyland flights about 4 months ahead of time has the best balance of prices and availability.
However, if you are inflexible on dates or times and have the budget feel free to book flights earlier. This locks in your preferred route, but at a potentially higher price.
There are several airports near Disneyland which provides lots of flight options when planning.
Although LAX is the largest airport near Disneyland, it is my least favorite. Traffic from LAX to Disneyland varies widely and the airport can be overwhelming.
Whenever possible we fly into Long Beach or Orange County/Santa Ana Airport. Both of these are smaller airports within a 30 minute drive of Disneyland. Other local Disneyland airports are Burbank and Ontario, but we've yet to use them because they are further away.
60 Days Before Disneyland Vacation
Reserve Disneyland Dining
Disneyland dining reservations open 60 days before your visit. Unlike Disney World, booking Disneyland dining reservations occurs one day at a time 60 days in advance for both on- and off-site guests.
When booking Disneyland dining reservations prioritize character dining like Plaza Inn breakfast, Carthay Circle, Blue Bayou, and any dining packages for nighttime spectaculars first. These reservations are the most difficult to find.
Schedule Droid Depot, Savi's, and Bibbidi Bobbidi Boutique Experiences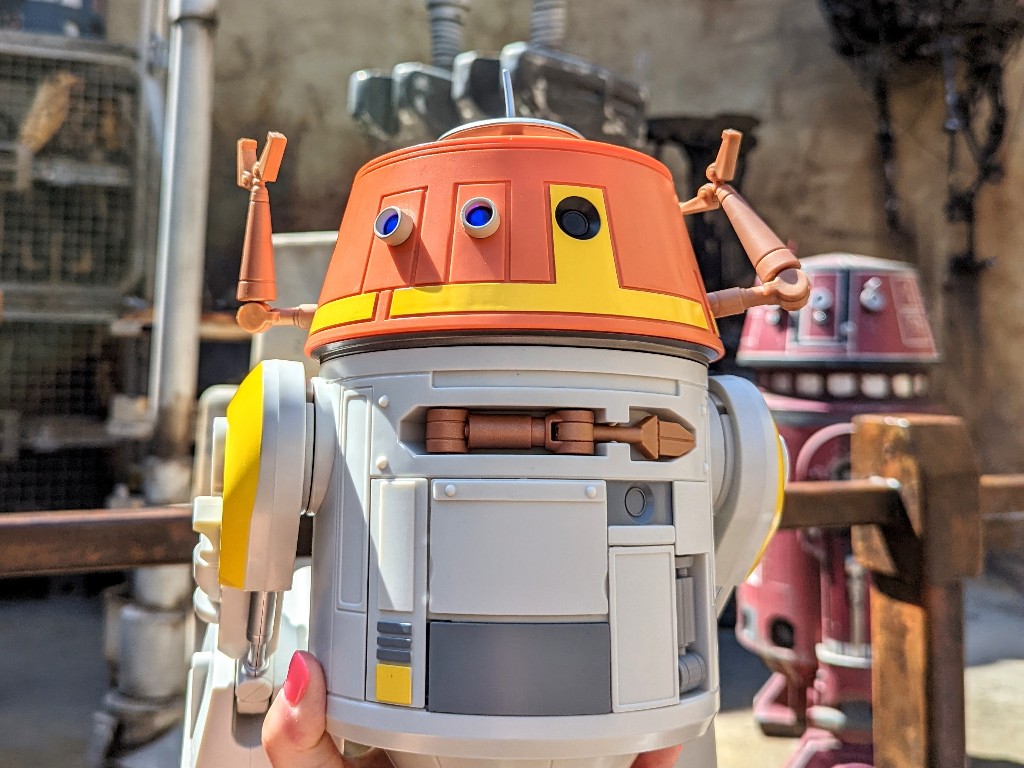 People often forget that reservations for these popular experiences open 60 days before your Disneyland visit, too. Bibbidi Bobbidi Boutique transforms kids into princesses or princes with fun makeovers done by Fairy Godmothers-in-training.
Star Wars fans won't want to miss the chance to build a personalized astromech at Droid Depot or a salvaged lightsaber at Savi's. Book early since these reservations fill up quickly.
Research and Reserve Disneyland Transportation
There are several ways to get to Disneyland from public transportation to Lyft to black car service. We prefer renting a car to drive ourselves from the airport to Disneyland. It provides the greatest flexibility and comfort, but can be a pricey option.
If car rentals are too expensive, our second choice is a Lyft to Disneyland from Orange County/Santa Anna or Long Beach Airport. Unfortunately, this option doesn't work well for those with small kids needing car seats. If you have a child large enough for a booster seat grabbing a Lyft is easy if you use this tiny Mifold booster seat.
Find more information on transportation use this Disneyland airport transporation guide.
7 Days Before Disneyland Vacation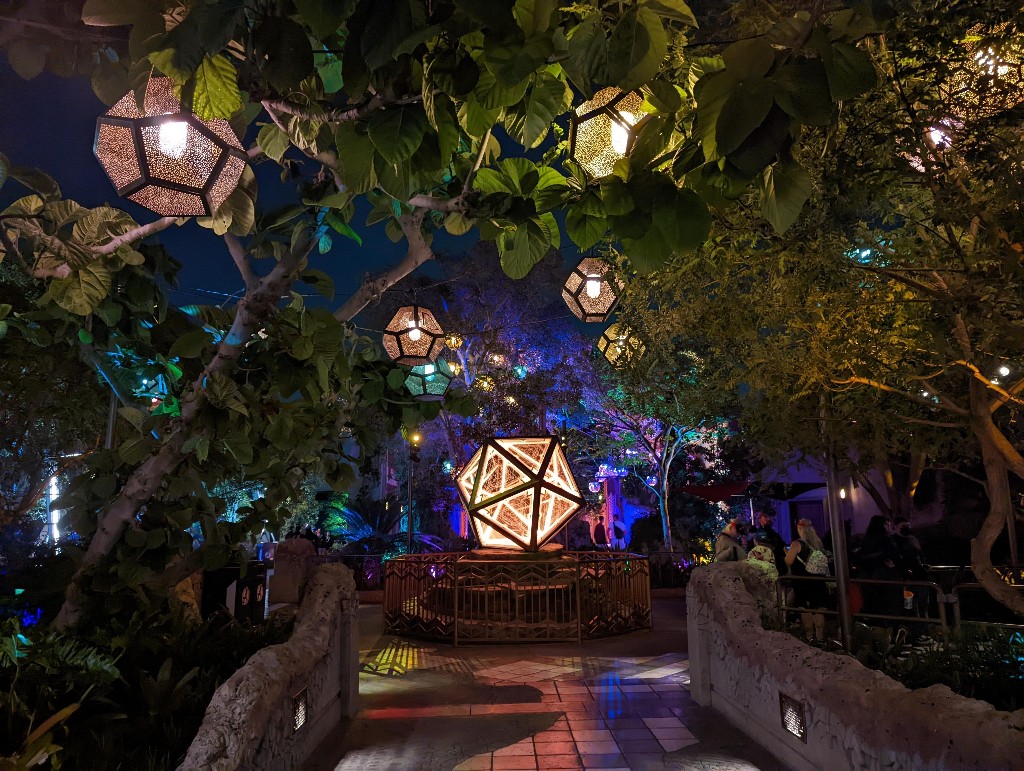 Pack For Disneyland
Packing a few days ahead of time helps discover anything you've forgotten with enough time to buy any missing items. Here's our Disneyland Park Bag packing list to help with what to bring to the parks each day.
Although I don't have a Disneyland specific packing list, my comprehensive Disney World packing list works well for California, too.
One Day Before Disneyland
Order Disneyland Groceries
Ordering groceries for Disneyland isn't necessary, but can be a nice time, and money, saver on vacation. We like to order some bottled waters and grab and go breakfast items via Instacart when visiting Disneyland.
Just make sure you are there to meet your driver or confirm that the hotel will accept items for you prior to ordering. Some hotels will turn away grocery deliveries if you are not there to meet the shoppers.
Final Thoughts on Our Complete Disneyland Planning Timeline
Using the Smart Mouse Travel Disneyland Planning Timeline keeps you organized and prevents big mistakes like forgetting park reservations. Follow these simple steps in the Disneyland Planning Timeline to plan your own vacation or reach out to our travel partner, Get Away Today, and let them help plan your Disneyland vacation.
Pin it for later: