Often touted as a must-do Acadia National Park hike, the Beehive Trail is a challenging, beautiful, and potentially dangerous route. Use these Beehive Loop Trail tips and our experience to decide if this tough Acadia National Park hike is right for you.
What Is Acadia's Beehive Trail?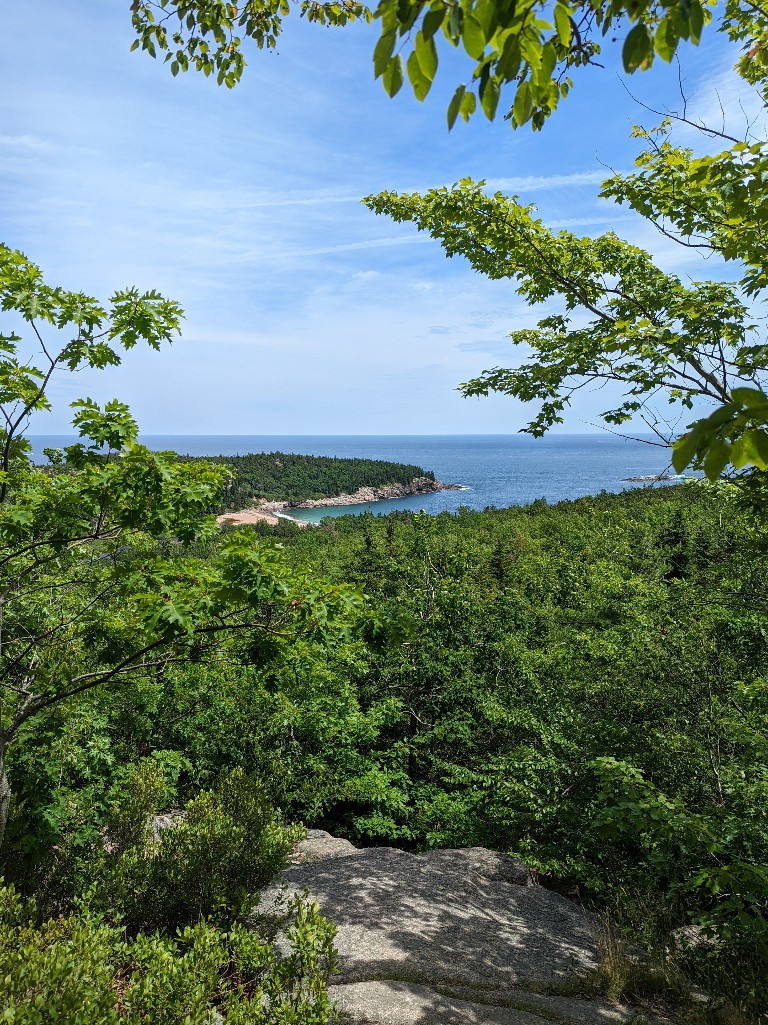 Beehive Trail Loop is a short hike of 1.5 miles (2.4 km) which deceives some hikers into thinking this is an easy trail. However, Acadia's Beehive Trail is anything but easy.
From the very start of Beehive Loop expect uneven, rocky terrain with steep inclines. As the trail progresses hikers scale sections of rock using thin metal ladder rungs and hand holds.
Your reward for hiking this challenging Acadia Trail is a set of stellar views of Sand Beach and much of Acadia from the top of The Beehive. While the views are absolutely stunning, our family loved the challenge of climbing up the cliffs with only a few handholds along the steep rocks close to the mountain edges.
The whole Beehive Trail Loop is 1.5 miles, but if you get tired, or injured, there is a connecting loop that skips part of the trail overlooking The Bowl. This hike modification shaves off a little over a half-mile of hiking which brings the total distance to under a mile. 
New to hiking? Check out our Beginner's Guide to Hiking to learn how to have fun and stay safe on the trails.
Beehive Loop Trail Parking
Parking at Acadia National Park is not for the faint of heart. While Cadillac Mountain has a timed reservation system, the rest of Acadia is unregulated. Pair this with lots of demand for US National Parks and crowds can get intense.
Technically Beehive Loop Trail parking is at Sand Beach, but this small lot gets packed quickly. Keep an eye out along Park Loop Road for open parking spots. During peak crowd times parking along the loop road is your best chance of finding a spot.
Unfortunately, having to park along Acadia's Park Loop Road can add a considerable distance to planned hikes.
Beehive Trail Tips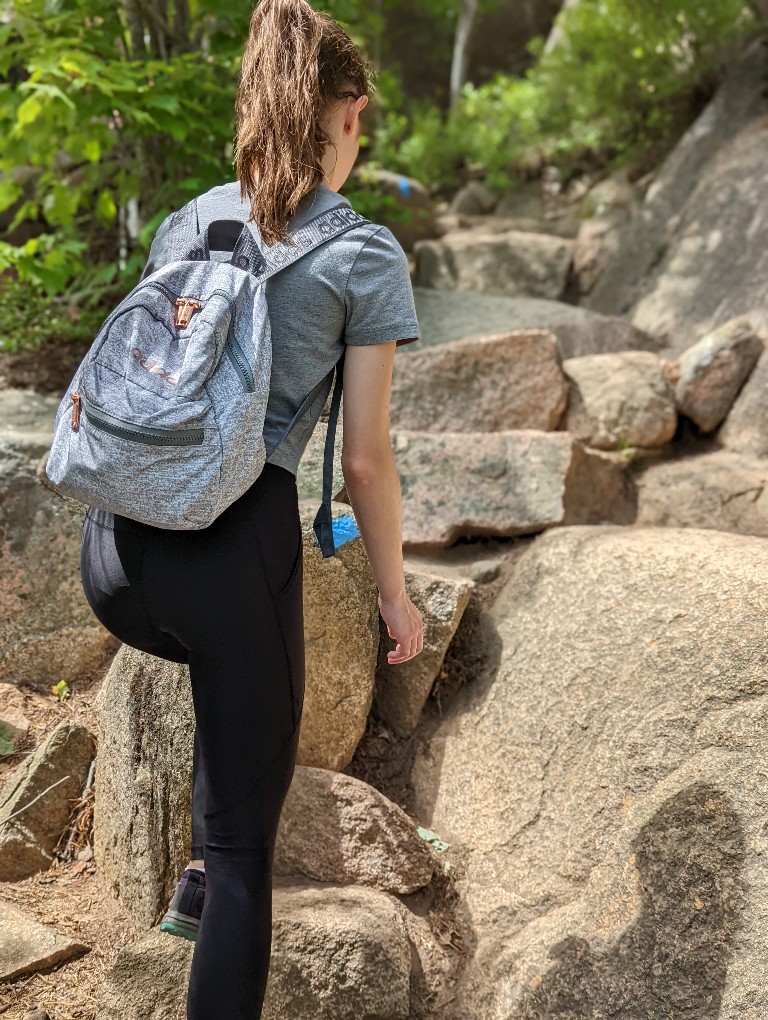 Hike Beehive Trail Counterclockwise
Beehive Loop Trail is a loop trail, so technically you can hike either direction. However, hiking Beehive Trail counterclockwise is much easier. Hiking counterclockwise means you go up the ladders instead of down these often treacherous sections.
Wear Good Hiking Shoes
When we first started hiking we used our normal athletic shoes. While this works for some easy trails, anything rated moderate or difficult needs true hiking shoes.
Hiking shoes are designed with gripping soles perfect for managing uneven and slippery terrain. Hiking boots are even better since they also provide ankle support along challenging terrain.
The ladders' thin metal rods are slippery, and regular shoes make injuries more likely.
Pack First Aid
This is good advice anytime you go hiking. Minor missteps can happen on any trail, but the risk increases on challenging trails like Beehive Loop.
Make sure you pack some pain relievers like Tylenol or Advil plus something like Icy Hot or an emergency cold pack.
Bring Water and Snacks
Again this is alway good hiking advice. Bring enough water for each hiker and some high quality snacks like protein bars, nuts, jerky, or trail mix. The view from The Beehive is so pretty that many hikers bring snacks or a picnic to enjoy while they rest and admire the views.
Understand Trail Markings
Acadia uses a mix of cairns and paint markings to designate trails. At times the trail looks so unlike a trail it can be disorienting.
When the path is unclear look for blue paint marks. These blue painted lines confirm hikers are on the right path.
A pro tip is that the angle of the blue lines show the approximate direction of the path. The angled blue lines helped us a few times when we weren't quite sure how to traverse the trail.
Have a Good Hiking Map or Use the All Trails App
Getting lost while hiking is dangerous and scary. We splurge on AllTrails Pro which has detailed trail maps, directions to parking, and manages to use GPS in places with sketchy mobile phone signals. AllTrails has saved us from wrong turns a few times and is worth the fee for our family.
Check out these non-affiliate links for AllTrails in the Play Store for android devices or App store for iPhones.
If you aren't an avid hiker and don't want to purchase the app make sure you get a good hiking map before hitting Acadia National Park trails. Buy your hiking guide ahead of time, or if you forget, the visitor center often has one for sale.
Is Beehive Trail Good For Beginners and Families?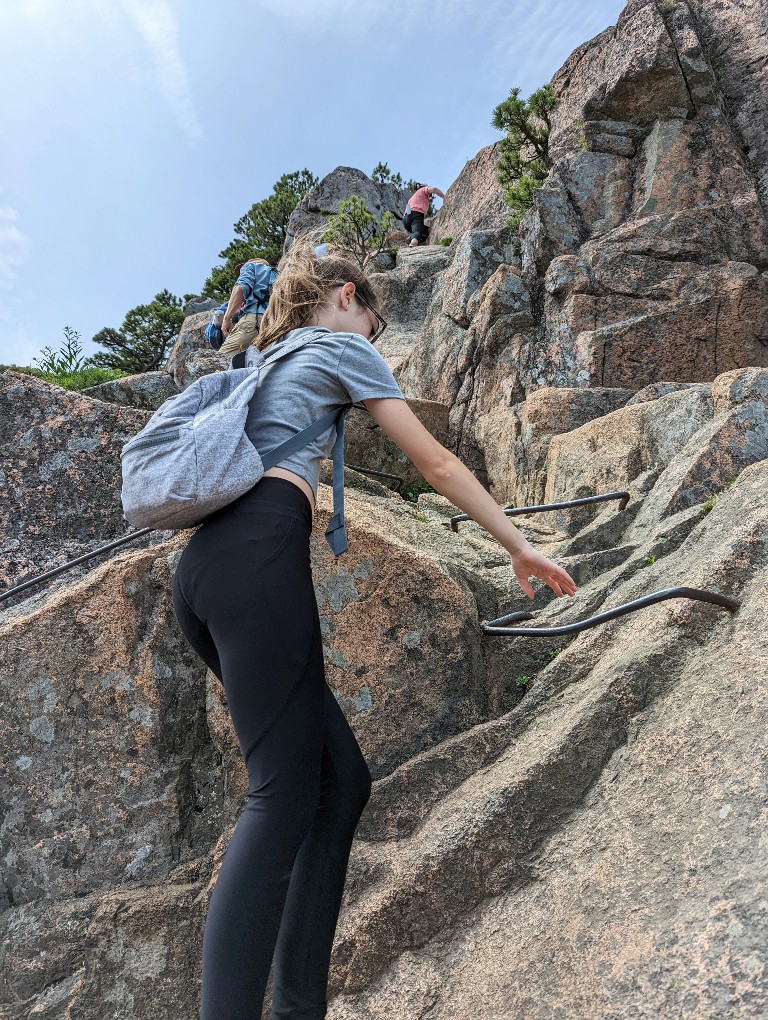 Uneven terrain, slippery ladders, and no guardrails along the cliffs make Beehive Trail best suited for experienced hikers.
If you're a novice who really wants to hike at Acadia National Park, skip Beehive Loop Trail. Instead, explore one of the easier Acadia National Park hikes like Cadillac Summit Loop Trail which is partially paved, a half-mile long, and still has gorgeous views.
Do I Need To Pay Acadia Admission To Hike Beehive Loop Trail?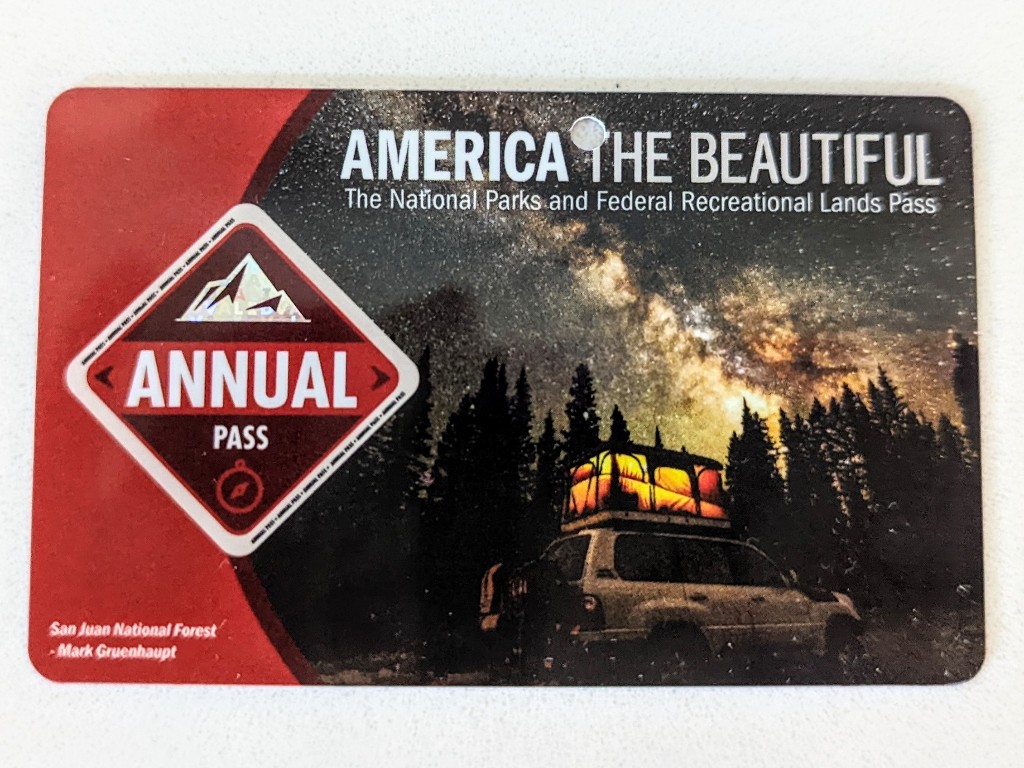 Yes, Acadia National Park charges an entry fee for cars, motorcycles, and people walking or biking into the park. Acadia short-term admission includes a ticket valid for 7 days ranging from $30 per car to $15 per person.
We usually opt for an Interagency Annual Pass, also known as an America the Beautiful Pass because they are a great value. These annual passes run $80 and give access to tons of US National Parks and Monuments, including Acadia, for 12 months.
Final Thoughts On Acadia's Beehive Trail
Beehive Trail is a wonderful and exciting trail perfect for hikers with experience. I hope our tips help you enjoy this challenging Acadia National Park hike during your visit to Maine.
Pin it for later: