What Is A Disney Park Bag?
My family tells me I use too much Disney jargon, so I want to make sure I am explaining myself well. A park bag is a bag (I use a backpack) where you carry all the items you need or might need during a day at the parks.
Some people pack enough stuff that they could survive in the jungle for a week, but I don't want to carry a huge, cumbersome bag all day. I prefer to carry a moderate amount of stuff, and if I have to cave and buy something at the park I will.
I am a participant in the Amazon Services LLC Associates Program, an affiliate advertising program designed to provide a means for us to earn fees by linking to Amazon.com and affiliated sites.
What Should I Pack In My Disney Park Bag?
What you carry in your park bag will vary by the members of your group and how old they are. If you would like a printable version of my park bag packing list and my Disney World planning timeline subscribe to my email list. You'll get a download link as soon as your subscription is confirmed.
Are you looking for a full Disney World packing checklist or even how to pack light for Disney World? I can help with that, too.
Everyone Should Pack The Following Items In Their Disney Park Bag
Magic Bands or Park Tickets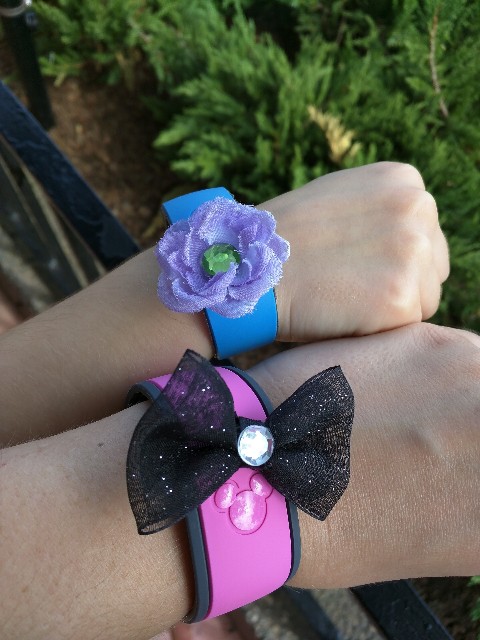 Anyone staying at an on-site Disney World resort receives a Magic Band. Your park tickets will usually be automatically linked to your reservation. If they don't automatically link you may manually add the ticket via the My Disney Experience App or website.
If you have traditional tickets make sure to keep them someplace safe.
Sunscreen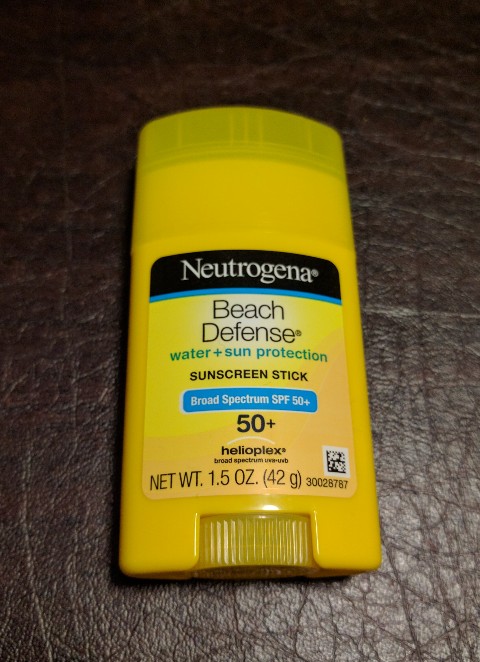 I usually buy the Neutrogena Beach Defense Sunscreen Stick (Affiliate Link: Buy on Amazon) This sunscreen works well for us and is super compact (about the size of a deodorant). Since it is a solid it also doesn't count toward TSA liquid restrictions when we do a carry-on-only Disney trip.
Thermos
I bring an insulated thermos water bottle for each of us. It is amazing to have a cold sip of water in the middle of a hot and busy day.
You can also request free ice water at the parks, but many people don't like the taste of the tap water at Disney World.
Matador Blanket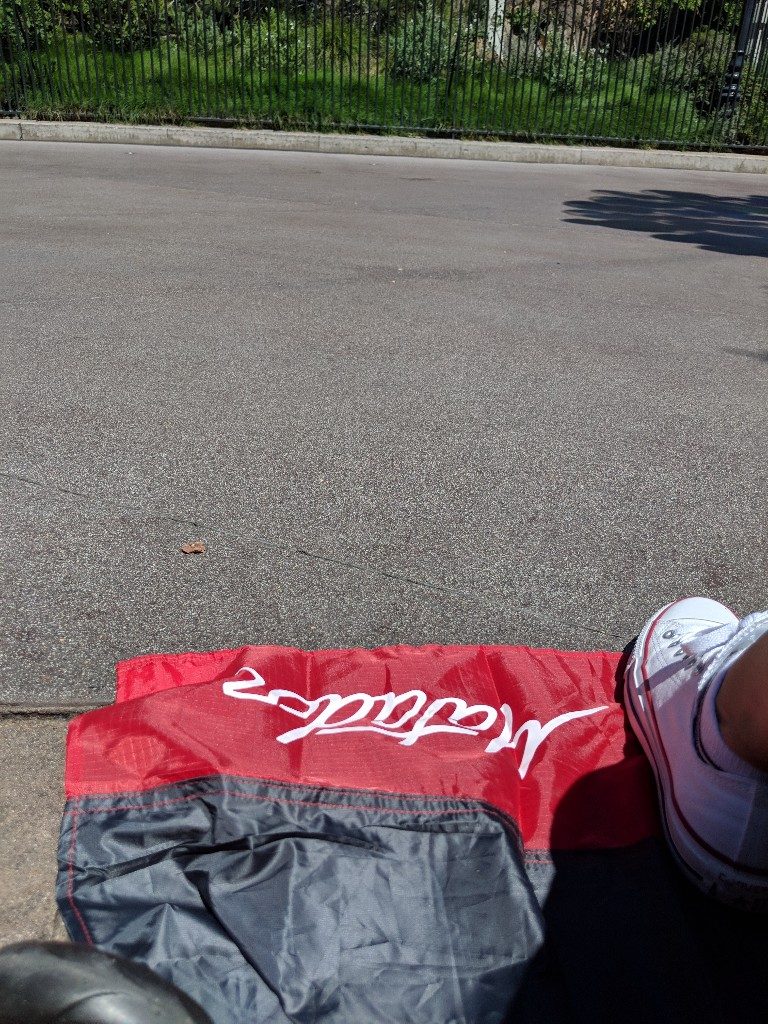 A Matador blanket is a super-thin, foldable blanket (affiliate link: buy the newer version of mine on Amazon). This blanket can help keep your seat dry if it has recently been raining or mark a viewing spot for a parade.
A Costume And Custom Ears
Or if your child is already wearing a costume, some room to put it in the bag later when s/he suddenly hates wearing said costume.
It is also a good idea to have some room for your ears in your park bag. This way they can be safely stored while riding certain attractions. We've had too many ears damaged by the velcro of the storage pockets on attractions snagging the fabric.
Light Layer
As evening approaches or when you go into a restaurant you may find yourself or a member of your group is a little chilly.
Poncho, Raincoat, Or Umbrella
Because, well, Florida. If you are visiting Disneyland, it is less essential, but I still usually toss one poncho in the bag for each of us. I buy our ponchos in bulk from Amazon because they are inexpensive and individually wrapped. Here are the adult size ponchos (affiliate link: Buy on Amazon) and the kid size versions (affiliate link: Buy on Amazon).
Bug Repellent
Disney does a great job of spraying for mosquitoes, but I am usually the first person to be attacked. I recently found these easy-to-pack repellent wipes (affiliate link: buy it on Amazon).
Autograph Book And Click Sharpies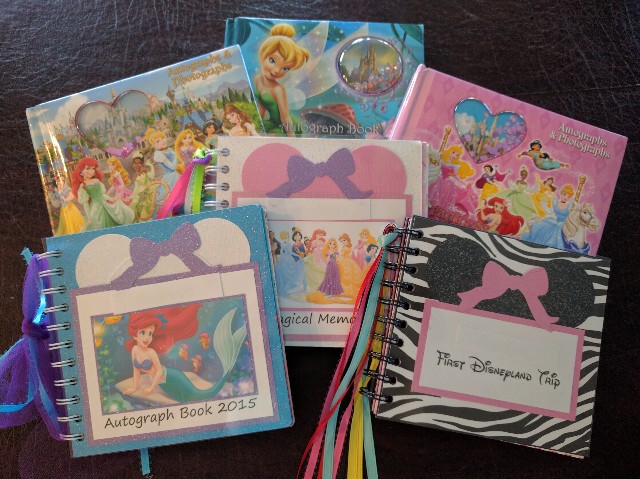 I prefer the click Sharpies (affiliate link:buy it on Amazon) when visiting Disney Parks better than the regular ones, because there is no lid to lose. The click Sharpies seem easier for the characters like Mickey, too.
If you are looking for an autograph book alternative we have made a Disney autograph pillowcase souvenir and a Disney autograph ornament.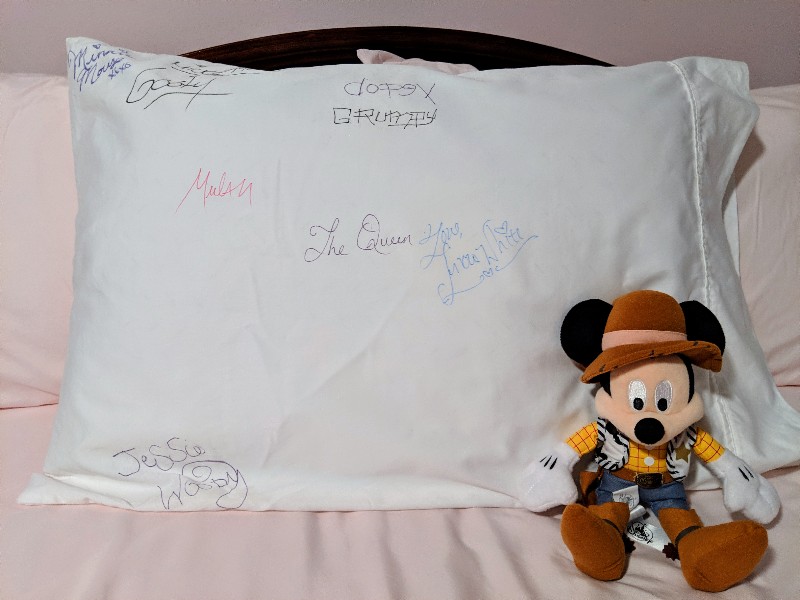 Bandages
An assortment of bandages is great for miscellaneous boo-boos and blisters.
Wet Ones Wipes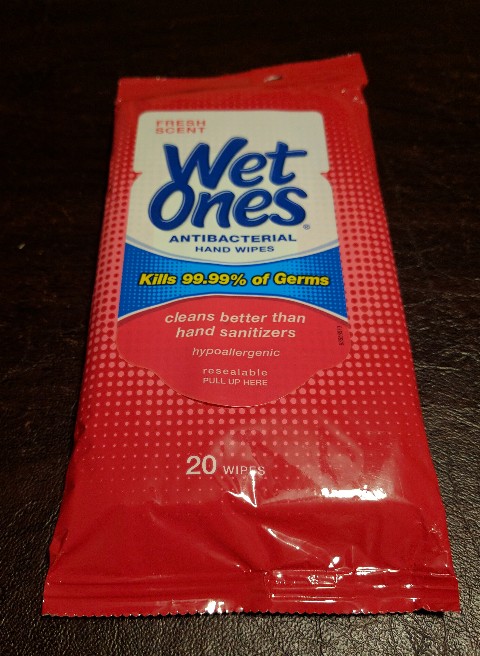 Hand sanitizer is usually fine, but sometimes you just want to wipe the yuck off of your hands, too. So to save space I just bring the wipes (affiliate link: buy it on Amazon).
Clorox Wipes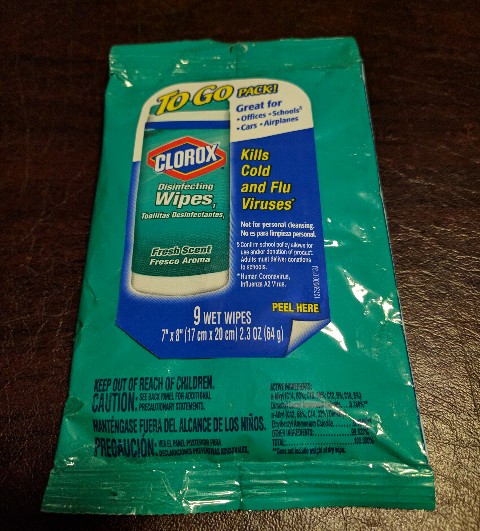 Clorox wipes are nice to have in case you need to wipe down a table to eat at a quick service restaurant or wipe down a high chair for a younger child.
I began bringing Clorox wipes after Elizabeth got very sick at the end of a trip when she was 4 years old at Disney World. Clorox wipes and Wet Ones are always on hand in my Disney park bag.
Here's more information about what to do if you get sick at Disney World.
Kleenex
Sometimes you just need a Kleenex and you don't want to get out of line to grab tissues.
Snacks
I don't usually pack anything for the adults in the group, but I make sure to pack allergy-safe snacks for Elizabeth. You are free to pack whatever snacks your crew would want. Find out more about dealing with food allergies at Disney Parks here.
Coloring Book And Crayons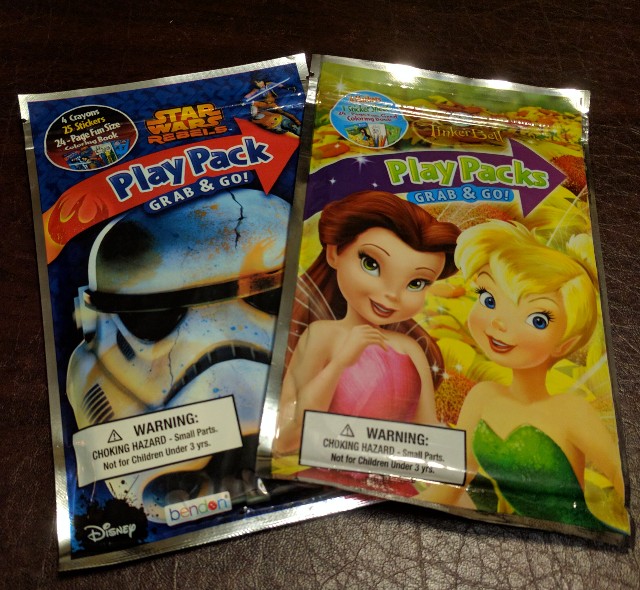 We have coloring items to pass the time while waiting for a parade or at a restaurant. I usually buy the $1 Grab & Go packs at Target.
Glow items
I usually buy packs of bracelets, necklaces, and wands at the dollar store. Buying glow items ahead of time at home is a lot less expensive than buying items at Disney.
The glow bracelets also double as stroller markers at night (which is way more helpful than I ever imagined).
Maps/Times Guide
These items can be found at the entrance to the park or on the official Disney World and Disneyland phone apps. Sometimes I want to save my battery or just want an old-fashioned map so I always grab a paper one as a backup.
Spare Batteries/Portable Charger
I used the heck out of this Anker charger (affiliate link: buy it on Amazon) and loved it until it died after years of faithful service. I now have this more compact Anker charger (affiliate link: buy it on Amazon) that works great, too.
Ziploc Bags
Ziploc bags are handy to have in your Disney Park bag. They can be used to keep a phone dry on water rides or hold random stuff you accumulate at the park.
Additional Items For Those Traveling To Disney With Babies Or Small Children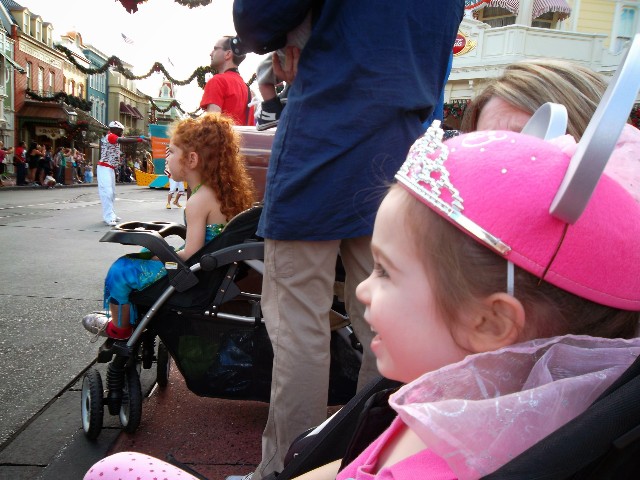 Those traveling with younger children will need to pack some additional items. Find out more about our favorite toddler activities and our best tips for visiting Disney World with a toddler.
Diapers and wipes
Baby food
Bottles and formula
Pacifier
Sun hat
Blanket or snuggle toy

– For little ones that actually sleep in a stroller. You lucky ducks.

Small toys

– To keep them distracted during waits

A change of clothes

– With little kids sometimes you need an outfit change because of a diaper mess, food or potty accident

Gallon Ziploc bag

– To safely hold whatever happened to the first outfit

Stroller cover

– Much like a poncho, but for the stroller. This will save you from having a soaking wet stroller if rain starts when you are waiting for or on a ride. I usually use a cheap clear shower curtain and clothespin-type clips to hold plastic in place. This trick has saved us a few times.

Battery powered fan for stroller

(affiliate link:

buy it on Amazon

)
Final Thoughts On Packing A Disney Park Bag
This has been my park bag packing list for several years now and (knock on wood) it has worked like a charm on our trips. Individual items will vary based on your group, but most of these essentials have been in my Disney park bag every trip for many years.
Please note that your Disney Park bag will need to be inspected by Disney Parks security prior to entering the park. It is helpful to have your bag organized so it can be easily inspected.
Check out other Disney World tips and tricks in my Disney World Guides or book your trip now with Get Away Today.