Tybee Island, often referred to as "Savannah's Beach", is just thirty minutes from downtown. Known for great beaches and a relaxed atmosphere, Tybee Island Lighthouse is a popular tourist attraction. Here's what you should know when planning a visit to Tybee Island Light Station, Georgia's oldest and tallest lighthouse. 
Planning on visiting more Georgia Islands? Here's our complete guide comparing Georgia's popular barrier islands.
Tybee Island Lighthouse History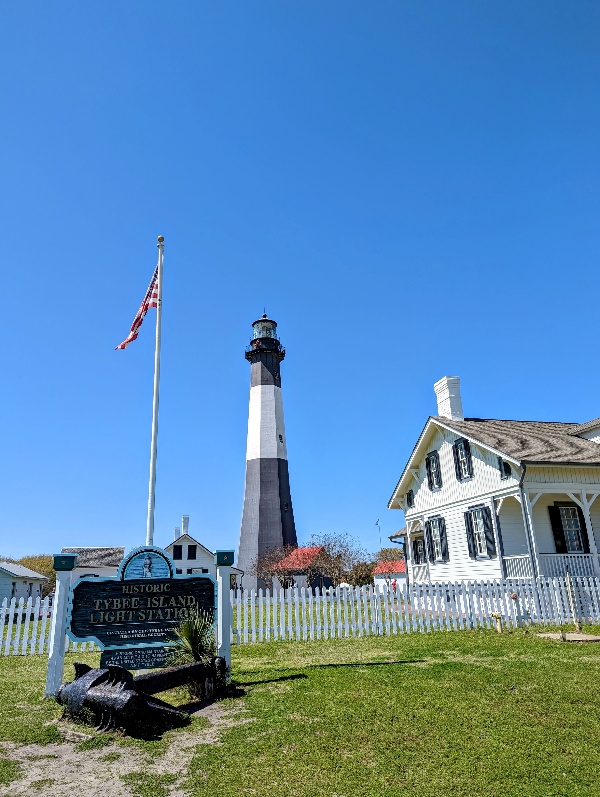 In 1732, George Oglethorpe, first Governor of the colony of Georgia, requested a day-mark to safely guide sailors into the Savannah River. The first day-mark, basically a lighthouse without a light, fell to a storm.
Built too close to the ocean, encroaching water plus unstable soil ruined the second day-mark and required building a new Tybee Island Lighthouse.
Tybee Island Lighthouse's new location set further back from the ocean provided a safe buffer from the water. Originally another day mark, the first candles lit in 1791 transformed it into Tybee Island Lighthouse.
In 1861, the Confederate Army burned the wooden steps inside Tybee Island Lighthouse to prevent Union forces from using the lighthouse. Amazingly, much of the tower survived the fire. The remaining tower became the base of the new 145 foot tall Tybee Light Station.
Tybee Island Light Station and Museum Review
Climbing Tybee Island Lighthouse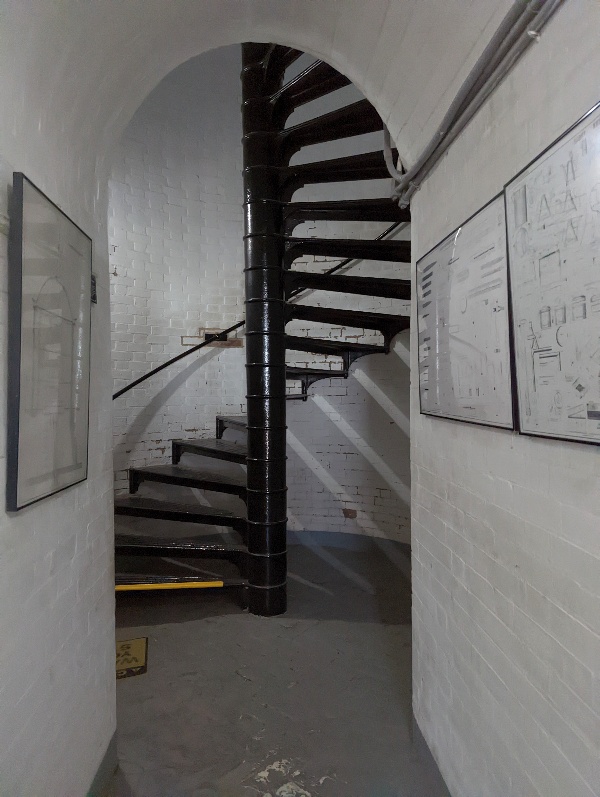 The main draw of visiting Tybee Island Light Station is climbing 178 stairs to the top of the lighthouse. The observation deck is narrow and high, but the views of Tybee Island and the ocean are incredible.
Only a limited numbers of visitors enter the lighthouse at a time so expect to wait your turn outside. Unfortunately, the line for climbing the lighthouse is uncovered. This means you'll need sunscreen, and maybe a small fan or umbrella, while you wait.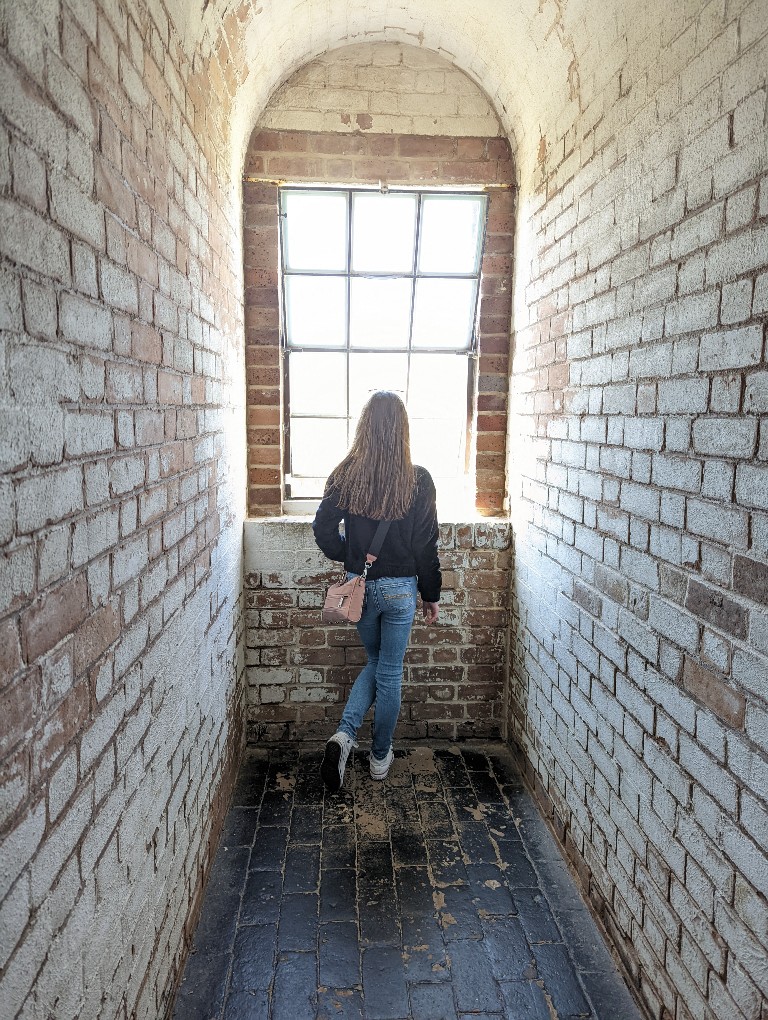 Ascending all 178 stairs at once is challenging, but there are landings every 25 steps. These landings are a great place to rest or stop to let others pass. Windows on these landings also have some great views plus double as cool photo ops.
Pro tip: All backpacks are banned at Tybee Island Light Station regardless of size.
The Tybee Island Light Station Museum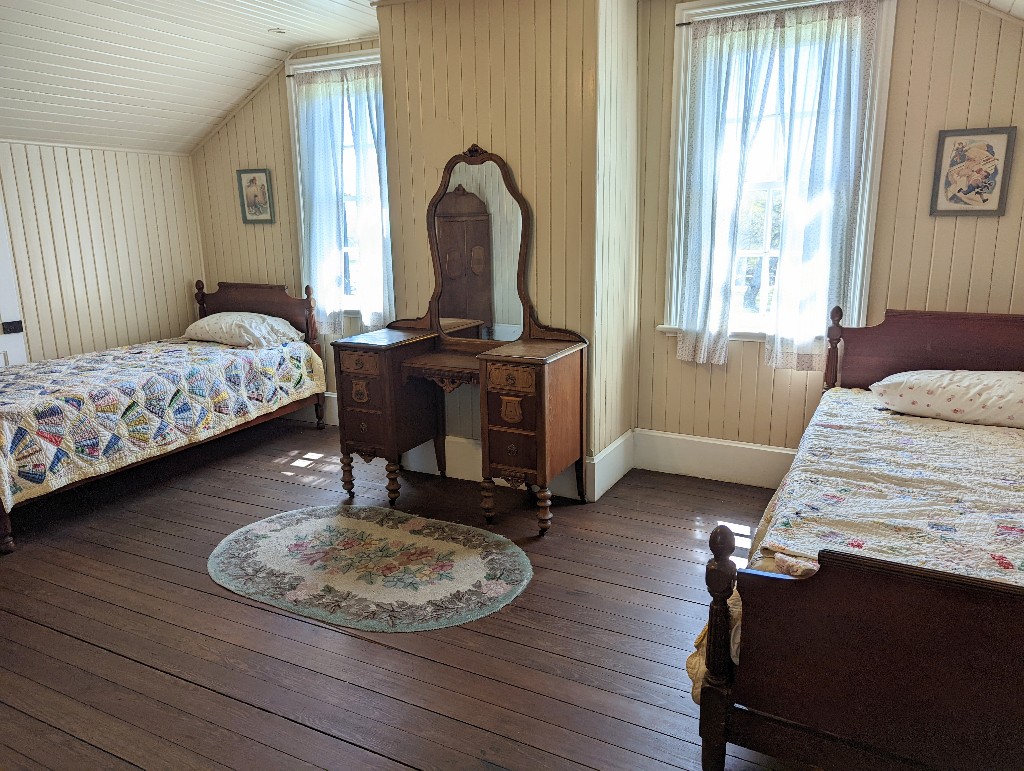 Three original lightkeeper cottages remain on the Tybee Island Light Station grounds. One is an office, but the other two are part of the lighthouse museum.
One cottage representing how the lighthouse keeper and his family lived replicates the original decor. The other cottage, converted into a small movie theater, has chairs for visitors. Watch video of a former lighthouse keeper's daughter to learn about life at Tybee Island lighthouse.
There is also a small gift shop and public restrooms for visitors of Tybee Island Light Station.
Tybee Island Museum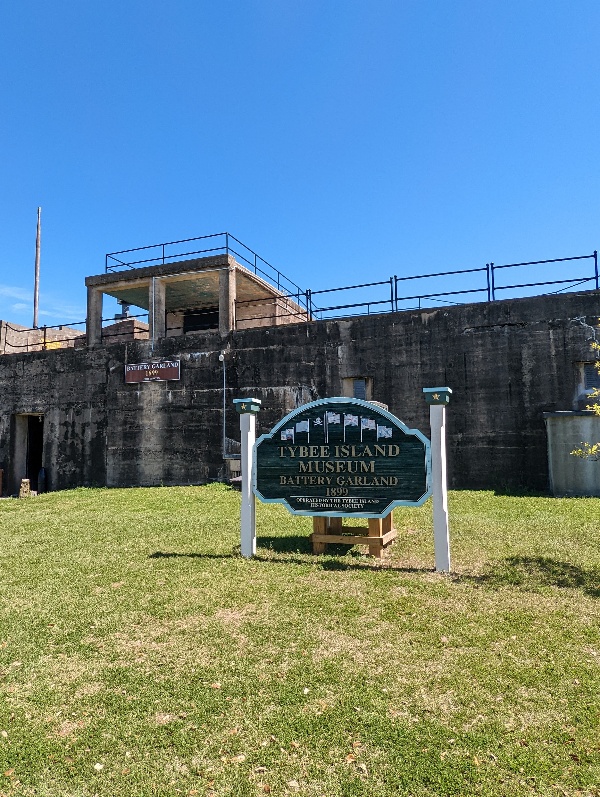 Included with your admission to Tybee Island Light Station, the Tybee Island Museum is dedicated to the island's history. The museum is located in Battery Garland, a short walk from the lighthouse.
There are multiple alcoves inside the museum highlighting different historical times on Tybee Island. The museum was okay, but we mostly enjoyed the views of North Beach from the top viewing platform.
Tybee Island Lighthouse Parking
There is free, two hour parking included in your lighthouse admission at the small attached lot. Once you've finished your tour there are large pay by the hour parking lots nearby. Use these parking areas to explore North Beach, Tybee Island Marine Science Center, or just grab some delicious sauteed shrimp from North Beach Bar and Grill.
Final Thoughts On Tybee Island Light Station
Climbing Tybee Island Lighthouse was a fun experience and learning about the lightkeepers' living conditions was interesting. However, we skipped a lot of the Tybee Island Museum because of the seemingly random floor plan and haphazardly curated exhibits.
Visiting Tybee Island was a great addition to our Savannah, Georgia vacation and I highly recommend touring Georgia's oldest and tallest lighthouse while visiting Tybee Island.
Pin it for later: