Disney World vacations have a longer planning timeline than many other family vacations. When planning your own Disney World vacation, it is important to know when, and how, to do each of these important steps. Our Disney World planning timeline is here to help you plan your Disney World family vacation or know when tasks should be completed by your Disney Vacation Planner.
The situation at Disney World is constantly evolving due to COVID-19. We will do our best to update information as it becomes available, but check this article for the most up to date changes in policies.
Subscribe to my email list to receive a printable version of this Disney World planning timeline.
If you don't have months to plan your Disney World trip this article has tips for planning a last minute Disney World vacation.
7 to 13 Months Before A Disney World Trip
Research Disney World Hotel Options
There are 4 categories of on-site resorts at Disney World: Deluxe Villa, Deluxe, Moderate, or Value and the name usually sums up what to expect. There are also a variety of Disney World hotel room options. Disney World offers standard hotel rooms, value resort suites for larger families, cabins, camping options, plus deluxe villas which are larger and often have a kitchen.
We've written a full guide to help you better understand each Disney World resort category. Check here for our Disney World resort guide plus our favorite resorts in each price category.
Pick Dates For Your Disney World Vacation
This is one of the most important steps in planning your Disney World trip. Crowd levels vary greatly throughout the year with summer, spring break, Halloween and Christmastime being especially crowded. It is common for the parks to reach capacity, which means they are so full new guests can't enter, around Christmas and New Years Eve.
In general, crowds tend to be lower if you visit Disney World when most kids are in school. However, special events like runDisney can increase overall crowd levels.
Book your Disney World Vacation
It is important to reserve your Disney World vacation several months in advance for the best chance of scoring hard to get dining reservations. You may book either directly with Disney or by using our preferred travel partner Get Away Today.
180 Days Before Your Disney World Trip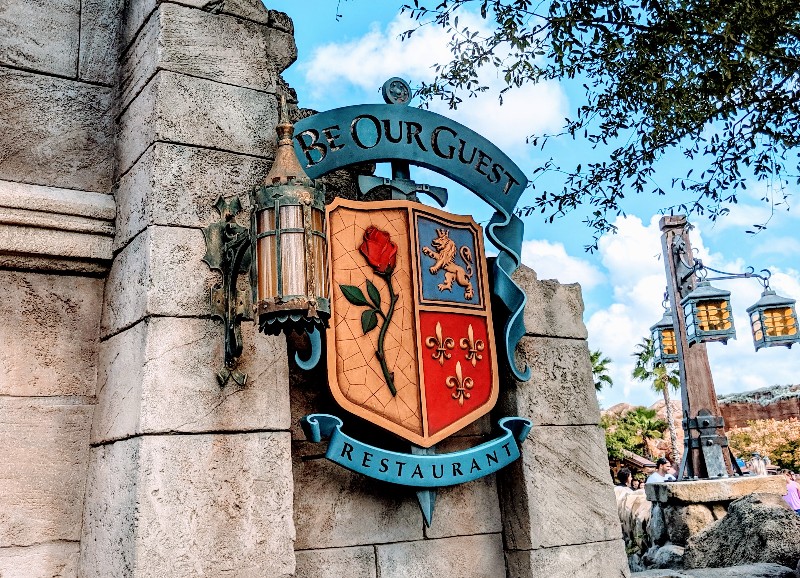 Make Disney World Dining Reservations
I understand making your Disney World dining reservations this early might seem ridiculous. However, I highly advise you to make dining reservations as early as possible, especially for popular restaurants and character meals.
Find out more about why you should reserve dining and how to make reservations in this article. If you are not sure where to eat I have a list of some of our favorite places at Disney World.
4 to 6 Months Before Your Disney World Trip
Book Your Flights (Unless You Are Driving)
If you are flying to Disney World, booking flights about four to six months ahead of time is usually ideal. Flights won't necessarily be at their cheapest, but also shouldn't be at their highest prices either.
60 Days Before Your Disney World Trip
Make FastPass+ Reservations (If You Are Staying On Property)
FastPass+ reservations guarantee that you can skip the line for 3 attractions at one park each day. It always surprises me how many people do not take advantage of this free amenity at Disney World. Check here for a complete explanation of the Disney World FastPass system or here for our best FastPass strategies.
Complete Your Online Check-in (If You Are Staying On Property)
During online check-in you can add special requests for your stay. Completing online check-in speeds up, or allows you to skip, the normal on-site check-in process. If you complete online check-in, and have linked Magic Bands to your reservation, you'll get a notification on the My Disney Experience App once your room is ready. Check the app for your room number and then use your Magic Band to unlock your room with no check-in desk required.
35 Or More Days Before Your Disney World Trip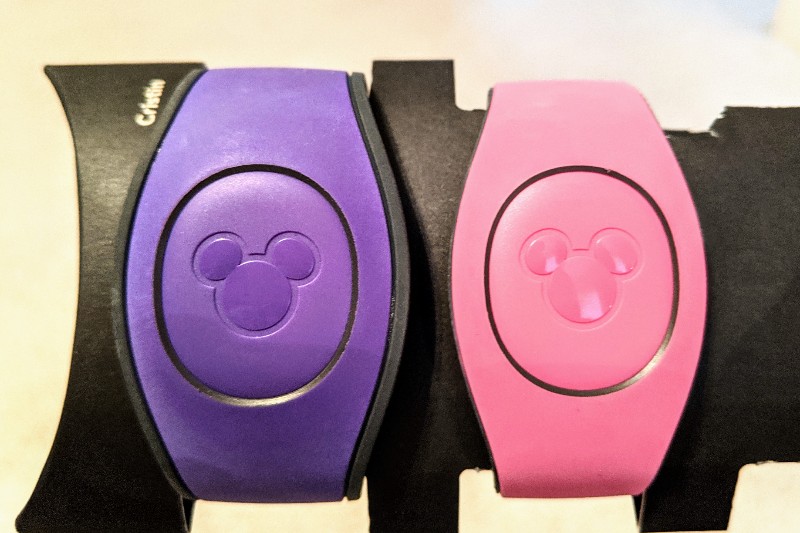 Customize Your Magic Bands
Go to the Disney World website under your plans or My Magic Bands to customize your Magic Band. If you do not complete customization ahead of time, plain Magic Bands are provided to you at the front desk during check-in. Magic Bands are devices that look like a watch and are a big part of your experience at Disney World. Your Magic Band is your room key, park ticket, FastPass+ reservation, how your dining credits are stored (if on the dining plan), and can be used to make purchases.
Arrange Your Disney World Transportation
There are two different ways we get from Orlando International Airport to Disney World. One is via Tiffany Towncar. The other is through Disney's Magical Express.
Book Tiffany Towncar
Tiffany Towncar is a great option for private transportation to and from Disney World. We've used them many times over the last several years for many trips. Tiffany Towncar has always been on time, professional, plus they are a time saver over Magical Express.
Provide Flight Information To Disney's Magical Express
Disney's Magical Express is a motorcoach service for Disney World resort guests at no additional charge. If you provide flight information early, it allows your vouchers and luggage tags to be included in the final travel documents mailed to your home.
If you use Magical Express, and have the special yellow tags that arrive with your travel documents, you don't have to go to baggage claim at Orlando airport (if arriving from inside the U.S.). Walk straight to Disney's Magical Express buses while your bags are collected by a Disney World cast member and delivered to your hotel room later. It can take around 3 to 5 hours for bags to arrive at the hotel so I advise you to pack anything you need for the first day in your carry-on luggage.
You can provide your flight information online at www.disneymagicalexpress.com/usa or by calling Disney reservations if you are not using a travel agent.
Make The Final Payment For Your Trip.
14 Days Before Trip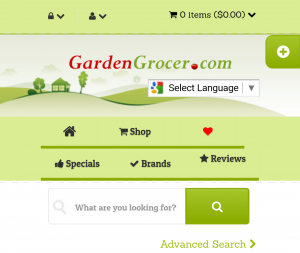 You may ask yourself "Why am I buying groceries on vacation?". We order a handful of breakfast items, snacks, milk, and bottled water. This way we can eat breakfast in our room and avoid breakfast lines (and expense) at the parks. It is also nice to have a little food on hand in case your group wants a snack at night when you get back to your room. I have all of my tips and tricks for ordering from Garden Grocer in my detailed guide.
The Deluxe Villas and Fort Wilderness Cabins have full size refrigerators. Mini fridge and beverage coolers are available at these other resorts at Disney World.
7 Days Before Your Disney World Trip

Start Packing
I usually have a staging area in a guest bedroom for packing and I start packing about a week before our trip. Packing a few days ahead means we are less likely to forget something important. To help you pack, here is a complete packing list with printable check list available. I also use my own park bag packing checklist before every Disney World trip.
Day Of Your Trip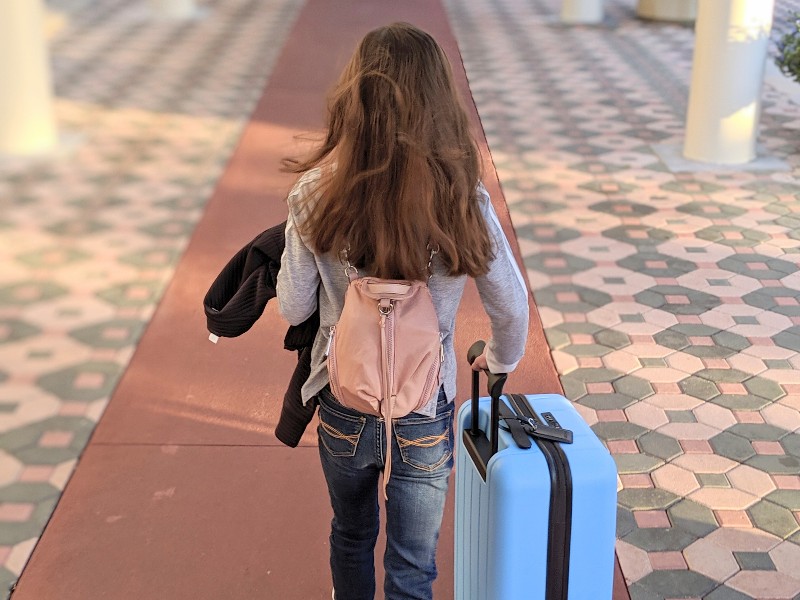 Arrive At Disney World
You've done all the planning and packing so now it is time to have fun. Remember to have your park bag packed and ready so you can head straight to the parks if you arrive early in the day.
Final Thoughts On Planning A Disney World Vacation
When first planning your Disney World trip, the process can feel a bit overwhelming. However, I promise that even the most basic amount of planning at home will help your much dreamed about vacation run more smoothly. Having some plans plus a good attitude is the best way to make for a great Disney World vacation experience.
Do you need more help planning your Disney World trip? Check out other Disney World tips and tricks in my Disney World Guides.
Pin it for later: