The words "last minute" and "Disney trip" aren't often seen together. Disney World has one of the longest planning timelines, and most experts recommend planning a year or more in advance. However, sometimes there's a great flight or hotel deal, you are just itching to visit, or an unforeseen circumstance causes you to reschedule which leaves minimal planning time. I've done several last minute Disney World trips with only 60 to 8 days to plan. These tips for planning a last minute Disney World trip have always helped us have a fun last minute Disney vacation.
The situation at Disney World is constantly evolving due to COVID-19. We will do our best to update information as it becomes available, but check this article for the most up to date changes in policies.
Be Realistic When Planning A Last Minute Disney World Trip
A last minute Disney World trip is often quite different than a long-planned vacation. Will you be able to have dinner at Cinderella's Royal Table or snag a FastPass for Slinky Dog Dash? Probably not.
The best chance of getting premium FastPasses and table service dining choices is by booking when the reservation window opens. However, don't let that deter you from doing a last minute Disney World trip.
Most of what you do at Disney World doesn't have to be planned months in advance. This means planning a last minute trip doesn't put you at a huge disadvantage if you are willing to skip some of the most popular restaurants and FastPasses.
The Time Of Year Matters When Planning A Last Minute Disney World Trip
Certain times of year like Halloween, Thanksgiving, Christmas break, New Year, and spring break have much higher crowd levels. Planning a last minute trip during these times will be difficult.  Last minute trips to Disney World at other times of year are much easier to organize, less expensive, and more likely to have some FastPass or dining reservations available.
Book Your Disney World FastPasses As Soon As Possible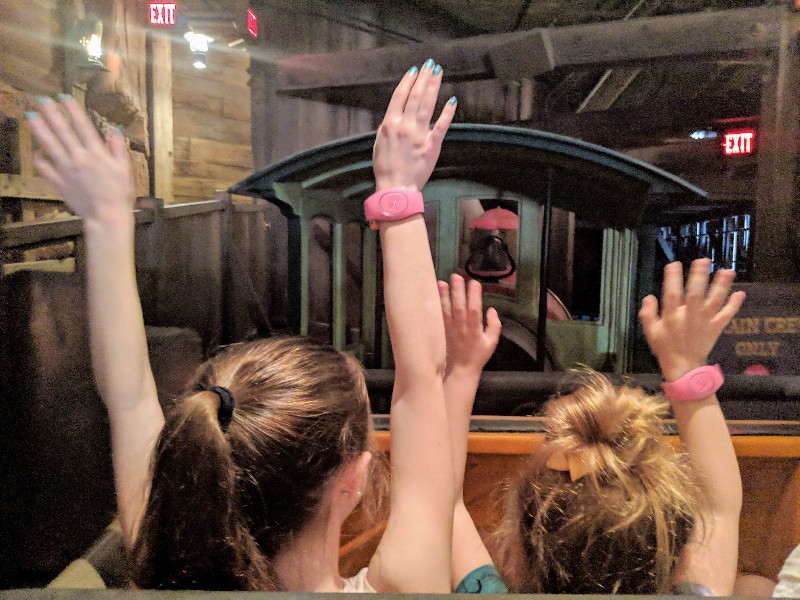 If you are within your FastPass booking window (60 days before arrival for on-site guests or 30 days ahead for off-site guests), make 3 FastPass reservations for each park day. Even if they aren't the most popular FastPass options, you'll still skip 3 lines at Disney World each day.
Keep Checking For FastPasses And Dining Reservations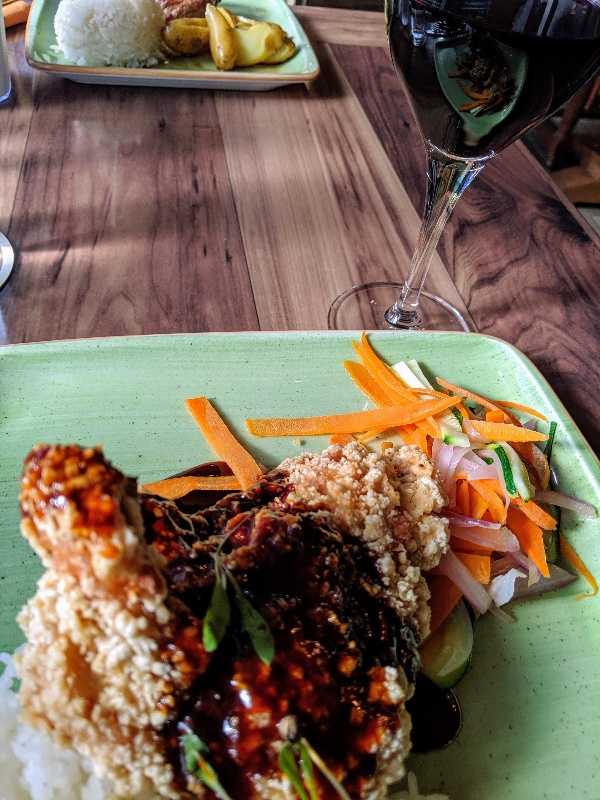 Often people decide to drop premium FastPasses or dining reservations just a few days or hours ahead of time. Several times I have given up great FastPasses the night before because one of us got sick at Disney World or I needed to adjust our plans for the day.
Dining reservations at Disney World need to be canceled one to two days ahead to avoid paying penalties. This means people often cancel dining reservations around that same time frame. You never know what may become available, so keep checking.
When planning a last minute Disney World trip the My Disney Experience app becomes my best friend. Multiple times per day I check for dining, FastPass, or experience reservations that may have recently come free.
For example, we opted to reschedule a long planned trip for Galaxy's Edge opening weekend to avoid a potential hurricane at Disney World. My daughter was extremely disappointed to lose her reservation for Savi's Workshop, and I couldn't find a replacement with less than two weeks to plan.
Not exaggerating, I checked for a Savi's Workshop reservation 70 or more times before I finally found one. I also looked for a replacement Oga's Cantina reservation, unsuccessfully.
Make A Last Minute Reservation For Disney's Magical Express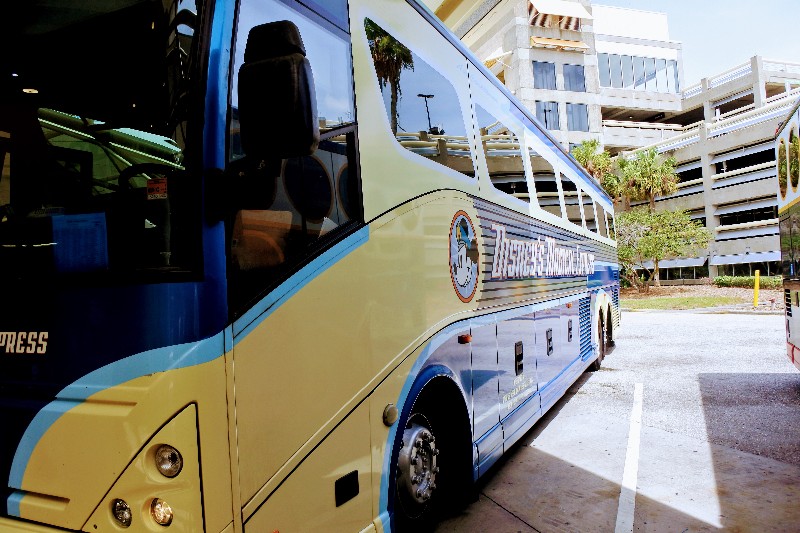 Disney's Magical Express is available for the remainder of 2021. Starting January 1, 2022, guests are responsible for their own transportation to Disney World.
Making a reservation for Disney's Magical Express is ideally done a couple of months before your Disney World trip. Registering early allows your Magical Express reservation letter and baggage tags time to ship to your home. 
However, you can make a last minute reservation for Disney's Magical Express. Fill out the online form or call Disney's Magical Express at (866) 599-0951 to make a reservation as soon as you have your flight information. 
A last minute registration for Disney's Magical Express within a month of your travel date means you might not get your documentation and tags. These luggage tags alert Disney cast members to pick up your bags at Orlando Airport. Then Disney transports the bags to your resort and delivers them to your hotel room.
Without the yellow luggage tags you have two choices: pick up your own luggage and bring it on the Magical Express with you or provide the checked baggage claim numbers from the airline to a cast member.
Amazon Is Your Friend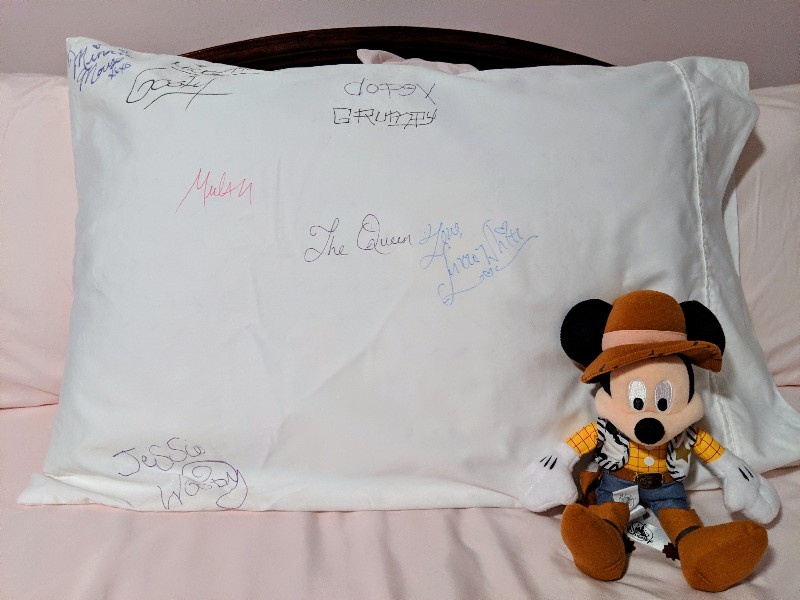 When planning a last minute Disney World trip you won't have time to order the perfect custom autograph book, t-shirt, or handmade costume from Etsy. When I've planned a last minute trip almost everything I needed arrived in two days using Amazon Prime.
Instead of our usual autograph book we did this fun autographed pillowcase with supplies that arrived in just two days. Not only was the fast turnaround time great, the autographed pillowcases are now her favorite souvenirs.
Check here for our full Disney World packing list, here if you want to pack light for Disney, and here for what to pack in your park bag.
Have Fun
You ultimately planned a last minute trip to Disney World to have fun. Be flexible in your planning, keep an open mind, and look at this as an opportunity to try something new at Disney. Some of our best trips have been ones I planned last minute, because there were no high expectations.
Should I Book A Last Minute Disney World Trip?
I think a last minute trip to Disney World is best for people who have been, or plan to return, to Disney World. An extensively planned Disney World trip usually means you experience more during your vacation.
Final Thoughts On Tips For Planning A Last Minute Disney World Trip
There are lots of reasons you may be planning a last minute Disney World trip. No matter the reason, I hope these tips for last minute Disney planning help you to manage your expectations and have the best Disney World trip possible. If you've decided the more traditional planning route is more your style check here for my Disney World planning timeline.
Pin it for later: