Planning a trip to Disney is always exciting, but how do you know if you should plan a trip to Disneyland or Disney World? As a non-local annual passholder for both Disneyland in California and Walt Disney World in Florida I have some ways to help you decide which vacation is right for you and your family.
Disneyland Or Disney World: An Overview
There is a lot of confusion about Disneyland and Disney World. A lot of people think Disneyland or Disney World are the same experience, just located in different parts of the United States. This could not be further from the truth. This is why I think it is important to understand a little more about Disneyland and Disney World before we talk about which one to choose.
Disneyland Resort In Anaheim, California
Disneyland is the park first envisioned and opened by Walt Disney in 1955. It has now expanded to include a second park, Disney California Adventure, and Downtown Disney which has many shops and restaurants.
Disneyland Park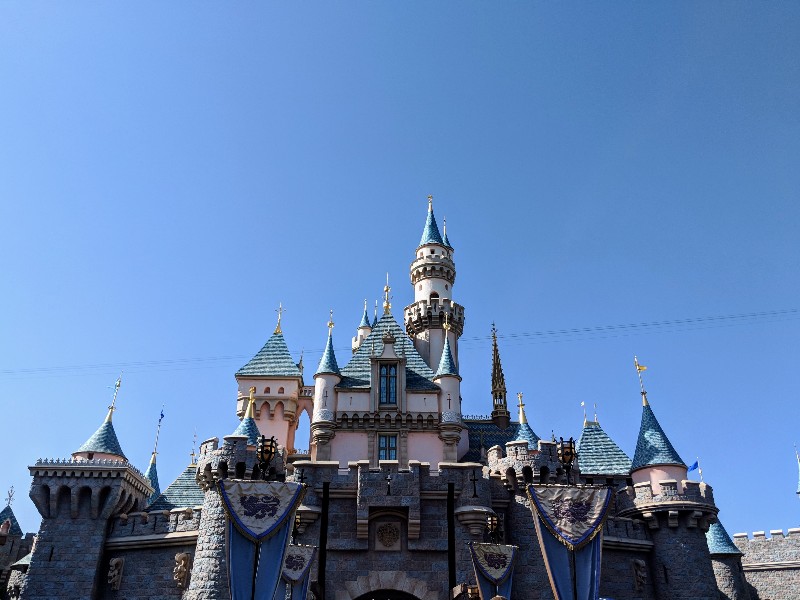 Disneyland is where you will find Sleeping Beauty's Castle and classic attractions like Dumbo the Flying Elephant or Peter Pan's Flight. In summer of 2019 the highly anticipated Star Wars Galaxy's Edge will open at this park.
Disney California Adventure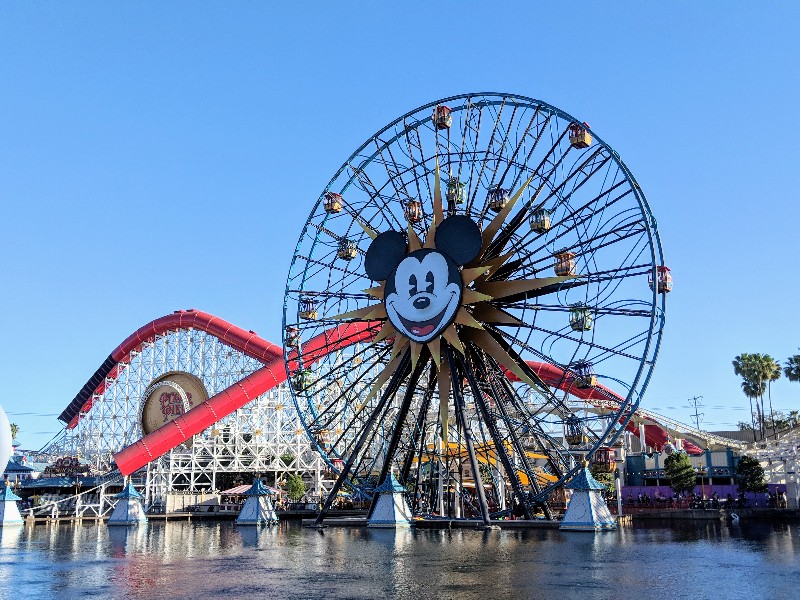 Disney California Adventure Park is the second Disneyland theme park. This theme park houses Pixar Pier, Marvel-based attractions and characters, and popular rides like Soarin'. One of the best areas in Disney California Adventure is Cars Land, which is a mini Radiator Springs for fans of the Cars movies.
Disney World Resort In Orlando, Florida
Disney World Resort is a much more extensive collection of theme park, shopping, and hotel options than Disneyland. There are four theme parks at Disney World: Magic Kingdom, Epcot, Hollywood Studios, and Animal Kingdom. Disney World also has two water parks and an unbelievably large shopping and restaurant complex known as Disney Springs.
Magic Kingdom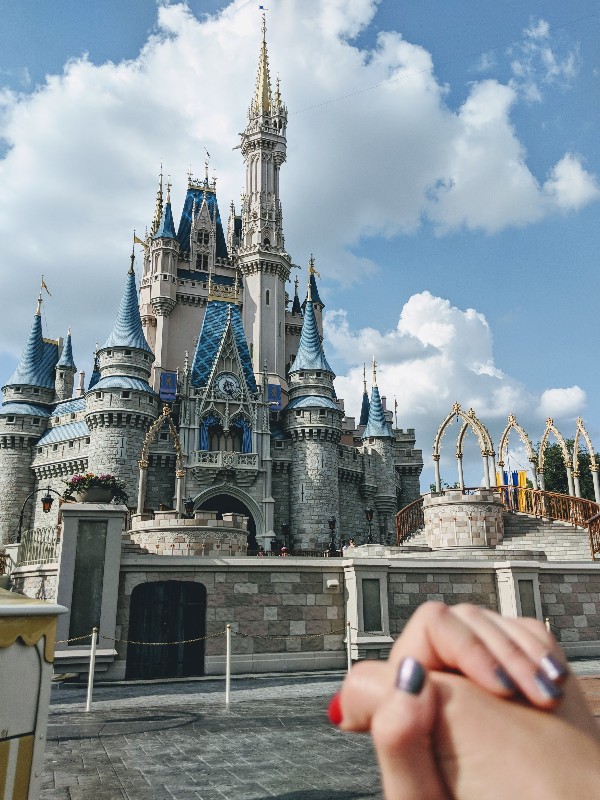 The most iconic park at Disney World is Magic Kingdom. There is nothing like the first time you see Cinderella's Castle at the end of Main Street USA. Magic Kingdom most closely represents the feel and inspiration of Disneyland Park with many of the same attractions.
Epcot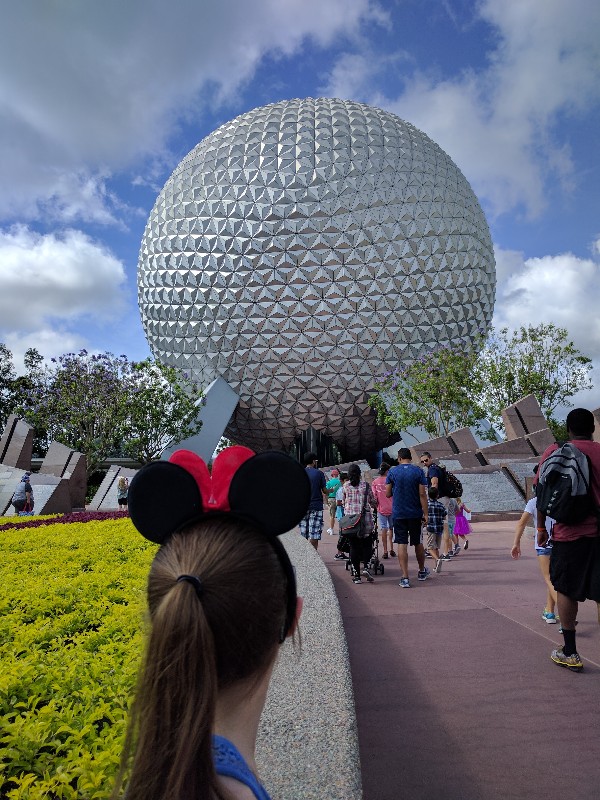 Epcot is split into two distinct areas: World Showcase and Future World. Future World is supposed to represent areas of technological innovation with attractions like Test Track and Mission Space. Currently Future World is undergoing some refurbishments to update to more current technology.
World Showcase rings around a large lagoon and features 11 country pavilions. These pavilions each honor a different country from around the world with reproductions of famous icons, ethnic foods, and cast members who are from the represented country.
Animal Kingdom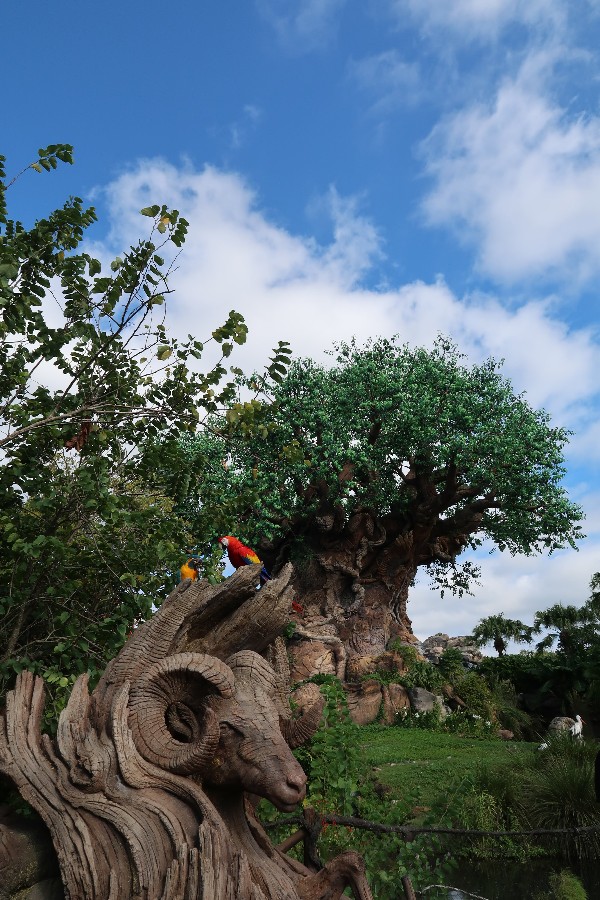 Animal Kingdom blends traditional theme park attractions like roller coasters with animal conservation. This park has a wide variety of activities from visiting the alien moon of Pandora, to escaping a Yeti on Expedition Everest, to taking a ride through an African Safari.
Hollywood Studios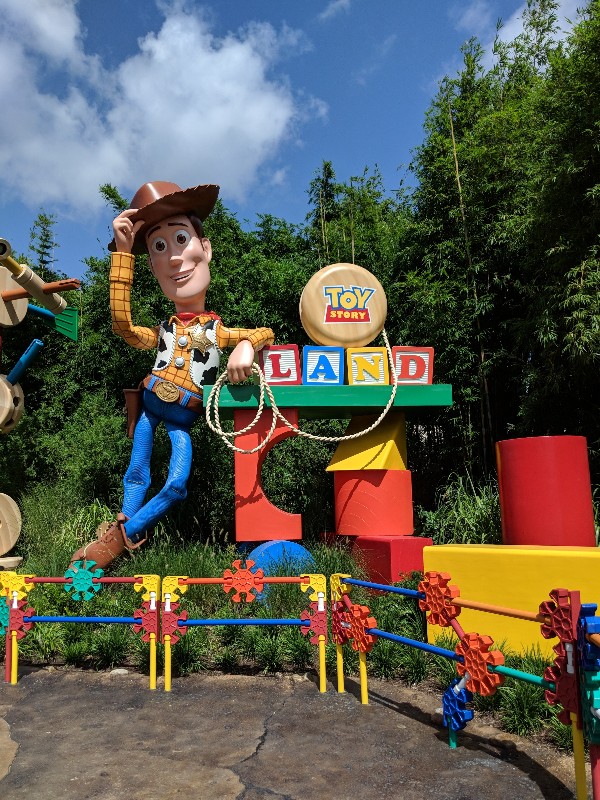 Toy Story Land has added some new attractions and great theming to Hollywood Studios. This park will only get more popular as Star Wars Galaxy's Edge is planned to open in Fall 2019.
In addition to rides, there are also several live shows each day featuring Disney Junior, Frozen, The Little Mermaid, or Star Wars characters.
How Do I Decide Between A Disneyland or Disney World Vacation?
I think there are several key factors to consider when planning a trip to Disneyland or Disney World. Each family or group will have a different opinion on each of these factors, but the following considerations should help you decide whether you should plan a trip to Disneyland or Disney World.
Planning A Disneyland Trip Versus Planning A Disney World Trip
The amount of planning is one of the things that differs greatly between Disneyland and Disney World. Disneyland is a much more casual planning process, where Disney World planning has a longer lead time and is more involved than Disneyland.
Part of this difference is because dining reservations at Disney World open 180 days in advance versus 60 days ahead at Disneyland. Another main reason Disney World is planned further in advance is that FastPass+ are booked up to 60 days in advance unlike the same-day reservations at Disneyland.
We have done last-minute trips to Disney World (planned 10 to 40 days in advance) that were very fun. These last minute Disney World trips just require greater flexibility in expectations than those planned months in advance.  
We generally have to sacrifice popular dining reservations with a last-minute Disney World trip, but you can occasionally find a great last-minute reservation. This happened to us on a recent trip when we scored a last-minute reservation for Be Our Guest dinner at Magic Kingdom.
Dining Reservations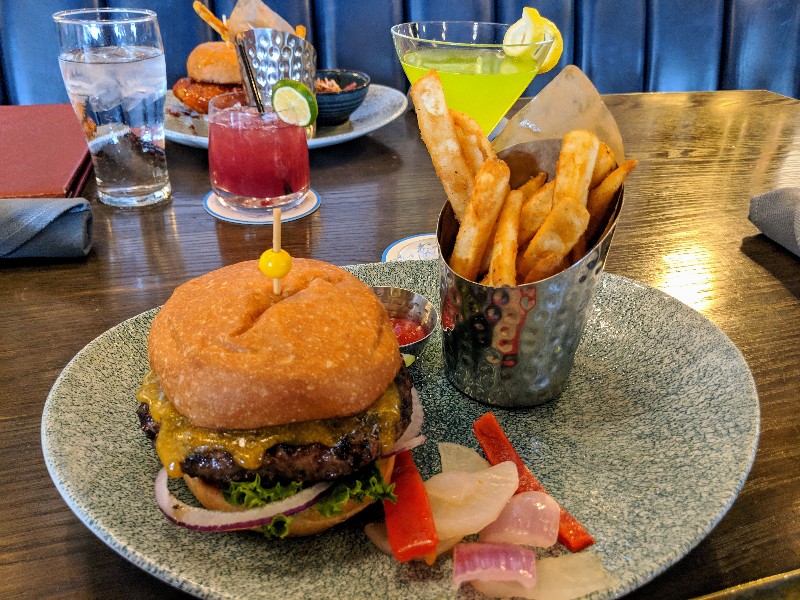 Both Disney World and Disneyland restaurants take advance dining reservations. Reservations can be made via phone, the Disneyland or Disney World website, or via the Disneyland or Disney World app.
This is where the similarity ends. Disney World dining reservations can be made 180 days in advance. Although it seems a little crazy to pick dining six months in advance of a trip I highly recommend doing it when visiting Disney World. Booking early is your best chance to get reservations at some of the most popular restaurants like Be Our Guest, Akershus, or many other character meals.
Disneyland, on the other hand, only allows dining reservations 60 days in advance. And often Disneyland dining packages that provide specialty seating in exchange for a more expensive meal package like Carthay Circle/Paint The Night are often open to book even later than 60 days in advance.
Each park has its own app, website, and phone reservation system. Here is the information for each park:
FastPass Reservations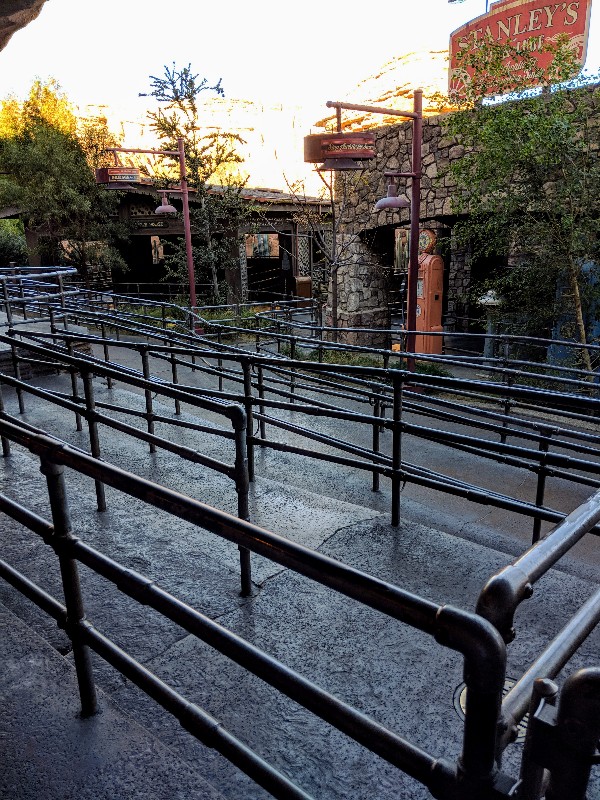 The FastPass system is used at both Disney World and Disneyland. FastPass allows you to reserve a time to return to an attraction. When you return during the reservation window you wait in a shorter line than the usual stand-by queue.
Disney World allows on-site hotel guests to book three FastPass+ per day 60 days in advance or 30 days ahead for those staying off-site. These FastPass+ reservations are made via the Disney World website or the My Disney Experience App. I have written a complete guide to FastPass+ for Disney World to help you understand the system.
Disneyland has FastPass, too, but still primarily relies on a paper system. The Disneyland FastPass system has you go to a FastPass kiosk inside the park where you scan your park ticket, and the kiosk dispenses a paper FastPass ticket for later use.
In June 2017, Disneyland introduced a pay service called MaxPass. MaxPass allows you to obtain FastPasses at Disneyland via your phone instead of going to a specific location. We've used the MaxPass system with great results and I have a full guide about MaxPass here.
Disneyland Resort Versus Disney World Resort Size Considerations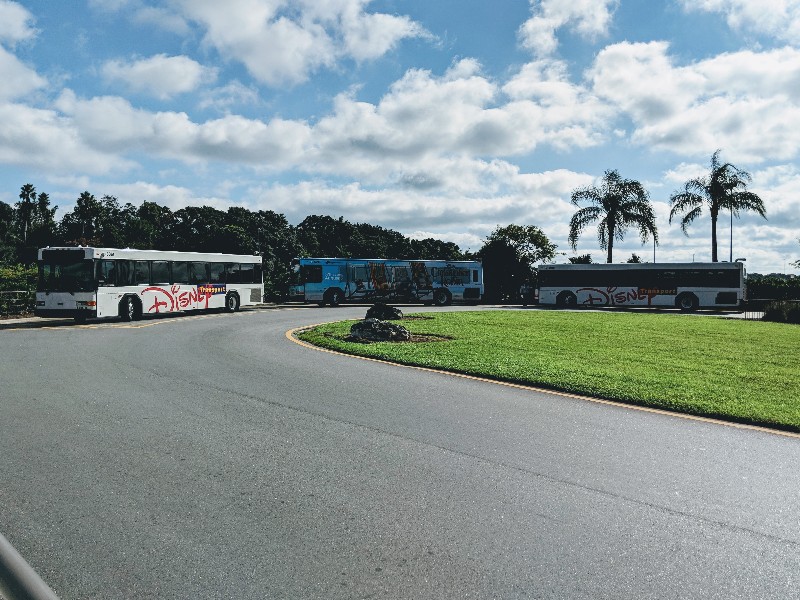 Disneyland Resort in Anaheim, California is much smaller than Disney World in Orlando, Florida. Disney World is about 40 square miles (100 square km), just a bit smaller than the city of San Francisco.
Because of Disney World's large size there is a huge transportation system to connect the theme parks, water parks, on-site resorts, and Disney Springs. To help you understand the Disney World Transportation system I have written a complete guide.
In contrast, Disneyland is easily walkable if you stay on-property. Disneyland Park and Disney California Adventure are located across from one another. It takes just a couple of minutes to reach one park from the exit gate of the other.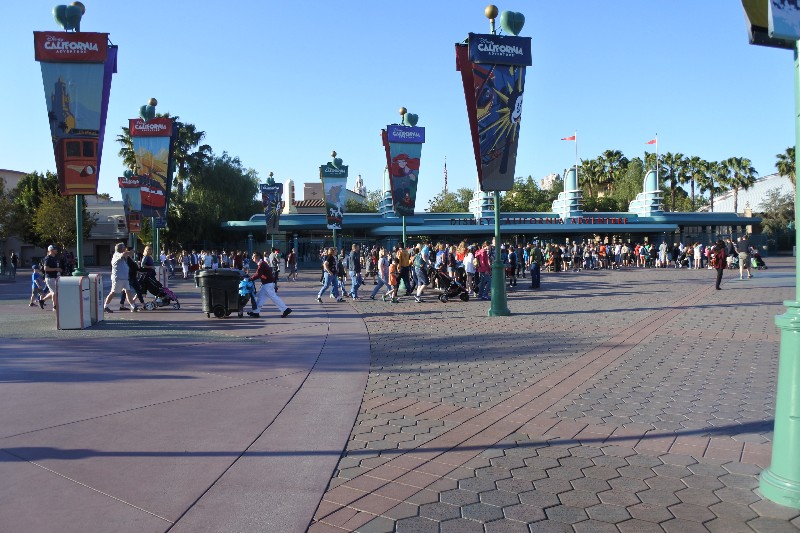 Downtown Disney is located just adjacent to Disneyland Park and Disney California Adventure. This Downtown Disney area connects the parks to the three on-site resorts: Disney's Grand Californian, Paradise Pier, and Disneyland Hotel.
Off-site Disneyland hotels are often within walking distance of the parks as well. For example, it was a shorter walk to Disneyland from Courtyard Anaheim Theme Park Entrance than from Paradise Pier. However, the security lines for those entering from off-site resorts tends to be longer than those on-site.
Transportation Considerations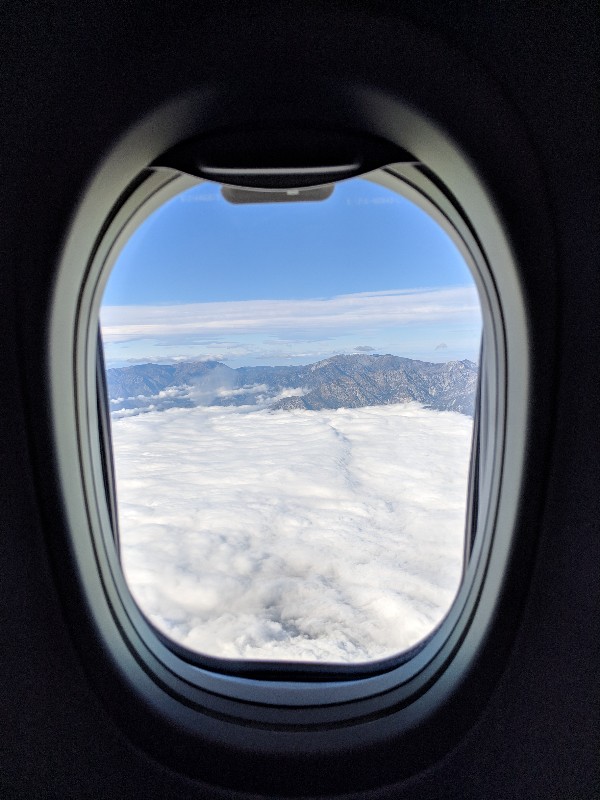 A lot of the time which Disney Park you choose will have to do with where you live. If you can drive to Disneyland or Disney World then it is often easiest (and least expensive) to visit the park closest to your home.
If you have to fly then prices and length of flight will weigh into your decision. For example, we did Disney World first because from our home base of Chicago it was a shorter flight than California.
Time Zone Considerations
Park opening time always has the lowest crowds and wait times, both in Disneyland or Disney World. We are based in the Central time zone which means getting up early at Disney World is difficult for us. We are not rope drop-people at Disney World, but tend to arrive late morning and go until late at night.
On our recent holiday trip to Disneyland our daughter never slept past 5:45 am on any morning of the trip. This meant we were up and ready to hit the parks before most people opened their eyes. However, staying up late for fireworks or late night parades like Paint The Night proved challenging.
Weather Considerations
Disneyland is in Southern California which has pretty lovely weather year-round, although large temperature swings do sometimes occur. Disney World is in Florida which can be extremely hot, humid, and rainy during certain times of the year, beautiful and 70°F (20°C) other times, or even frigid on occasion.
Before booking your Disneyland or Disney World trip I highly suggest looking at the average weather for that time of year for the park you are considering.  If you are planning a Disney World trip for summer make sure you check out these tips for making the best of sometimes challenging weather.
Making The Final Choice of a Disneyland or Disney World Vacation
First, I want to say that there is no wrong choice when picking Disneyland or Disney World. We love both US parks even though they are very different.
When To Pick A Disneyland Trip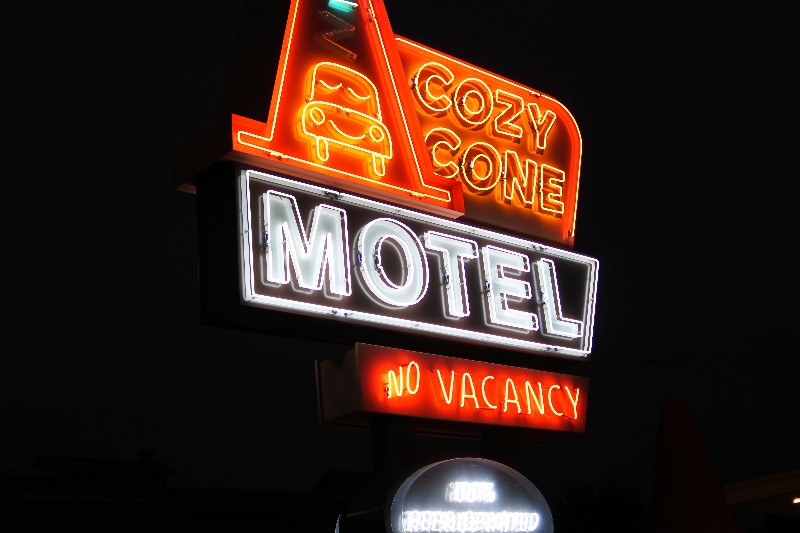 If you prefer to do less pre-planning for a Disney trip then Disneyland is a great choice. Disneyland also has easy park-to-park access and is walking distance to many on- and off-site hotels. Disneyland can also be a great add-on to a road trip like the one we did from the Grand Canyon to Disneyland.
While the smaller size of Disneyland is great in many ways, it is also the major limitation of Disneyland. There are only two parks and fewer overall attractions than Disney World. You can see much of what Disneyland has to offer in just a couple of days.
When To Pick A Disney World Trip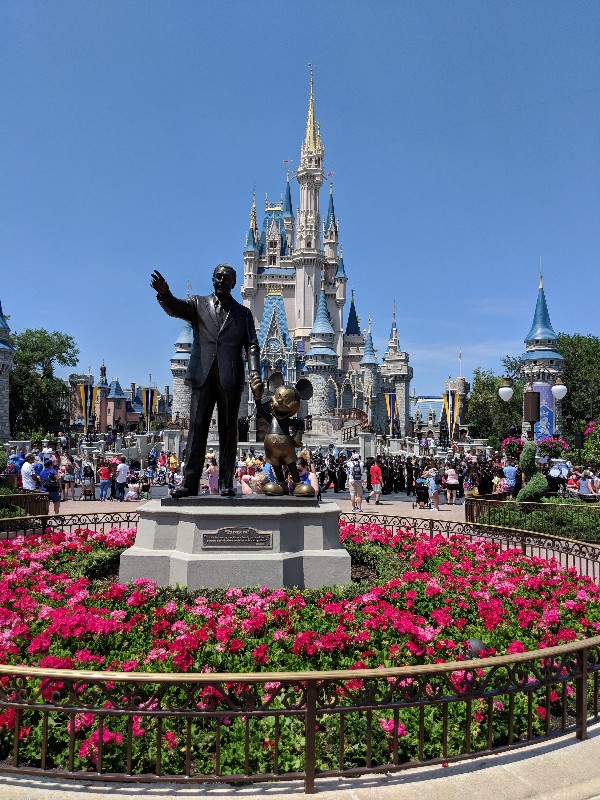 If you don't mind planning ahead or are willing to be flexible in order to experience four theme parks instead of two, then Disney World may the the place for you. Disney World has many unique experiences that Disneyland does not. For example there is nothing at Disneyland like Toy Story Land at Hollywood Studios or Pandora at Animal Kingdom. For some people these attractions are a big reason to book Disney World instead of Disneyland.
The major challenges with Disney World stem from its size. All these great Disney World parks and attractions require space and time. This means transportation and park time should be a consideration when planning your Disney World trip. There is so much to do at Disney World that even with a full week you probably can't do everything.
Final Thoughts
There are many things to consider when deciding between a trip to Disneyland or Disney World. I hope the overview of the parks and these considerations outlined above have helped you evaluate whether Disney World or Disneyland is the right choice for you. No matter if you choose Disneyland or Disney World get excited about your trip and have some fun!
Did you pick Disney World or Disneyland? I can help you learn more about either in my Disney World Guides or Disneyland Guides.
Pin it for later: