Disney World has four theme parks, two water parks, a shopping and dining area (Disney Springs) and numerous resorts which all have places for you to eat. No wonder finding the right restaurant can be a challenge for people visiting Disney World!
My daughter has trouble finding meals at restaurants that have the usual kids' menu (hot dogs, pizza, and chicken tenders) due to a food allergy. After many trips to Disney World and hours scouring kids' menus for something different I present to you my "Best Disney World Restaurants For Adventurous Eaters". Many of these restaurants will also have some typical kid choices on the menu if you have a family where one child is picky and the other adventurous when it comes to dining.
I am only including restaurants we have personally tried and liked. I am including our family's opinion on meal quality (excellent, good, or fair) for each restaurant, but know that we are not trained food critics.
Please note that menus are always subject to change. I have included direct links to Disney's website so you can check each menu prior to making your Advanced Dining Reservations. Make sure you also review my 5 minute guide to Advanced Dining Reservations to help you understand the reservation process.
Check here for all my Disney World planning articles to make the most of your trip.
Magic Kingdom
Although Magic Kingdom has a lot of fast food options you can find other foods to eat in the park.

1. Be Our Guest
We eat at Be Our Guest for lunch every opportunity we can. The quality to price ratio is best during lunch so that is my preferred Advanced Dining Reservation. We have also eaten dinner at Be Our Guest. While it is still better than some of the other choices in the park it is a bit pricey for what you get at dinner (in my humble opinion).
Breakfast and lunch operate as a modified quick service restaurant. Instead of ordering at a counter you place your order at a computer kiosk. Does someone in your group have food allergies? No problem. They can help with that. Find out more about dealing with food allergies at Disney.
Once you have completed your order you will choose a seat in one of the three dining rooms: The West Wing, The Grand Ballroom or (our favorite) The Castle Gallery. After a short wait your food will magically appear at your table. Voila!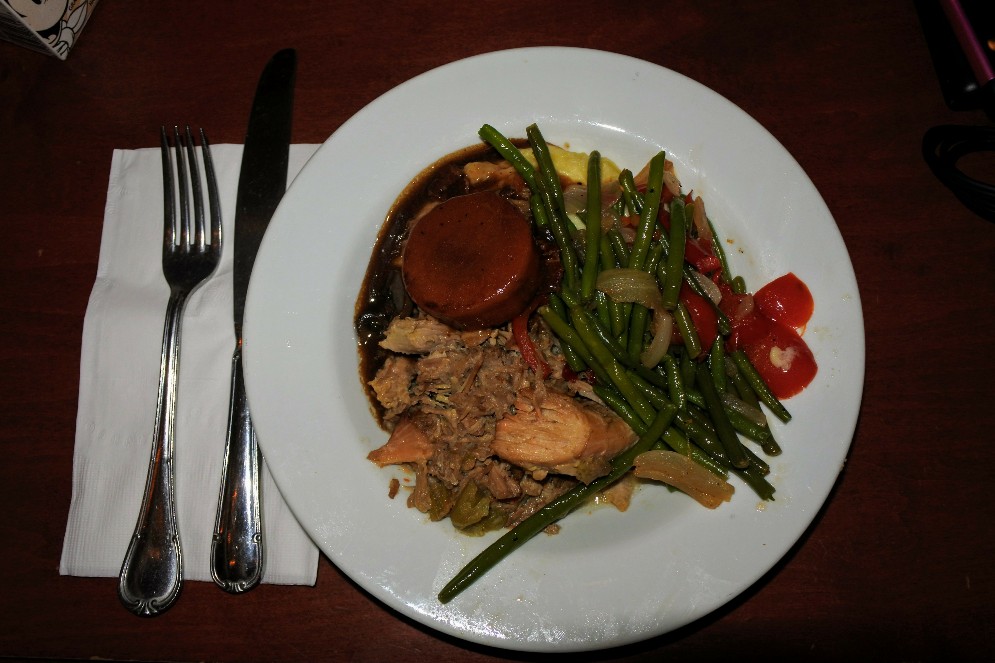 For dinner Be Our Guest operates like a traditional table service meal where you are seated by staff and waitstaff take your order. Dinner is okay, but lunch is our pick for Be Our Guest.
Additional Information:
2. Cinderella's Royal Table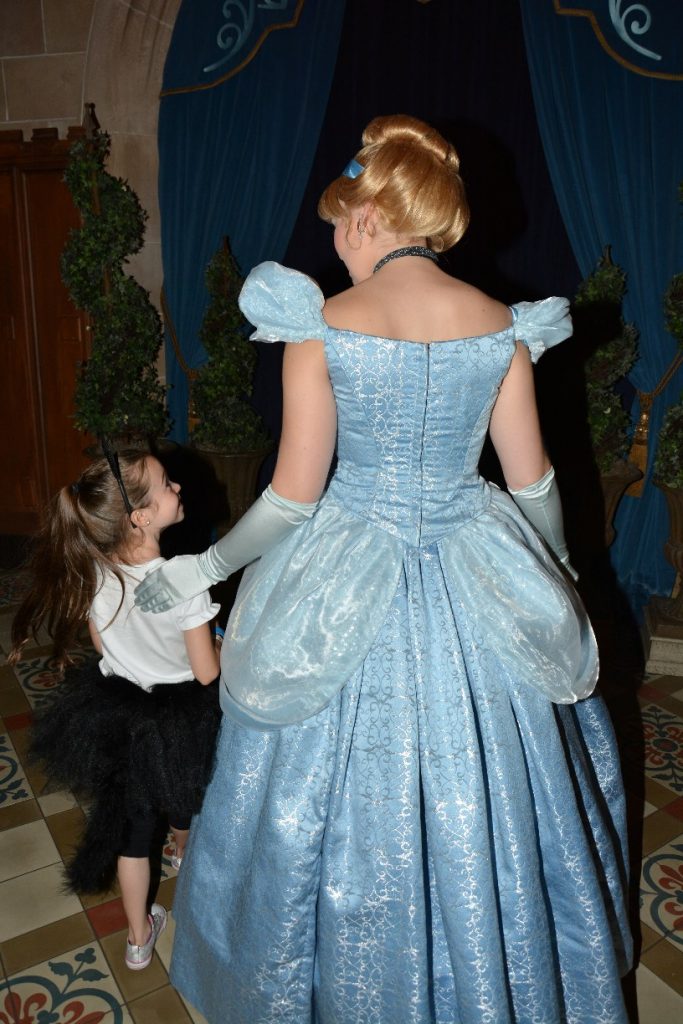 This restaurant located inside the iconic Cinderella's Castle is extremely popular with princess fans. The menu has a great variety of dishes available for kids and adults. Please note the menu seems to change frequently.
Additional Information:
3. Jungle Navigation Co. Ltd. Skipper Canteen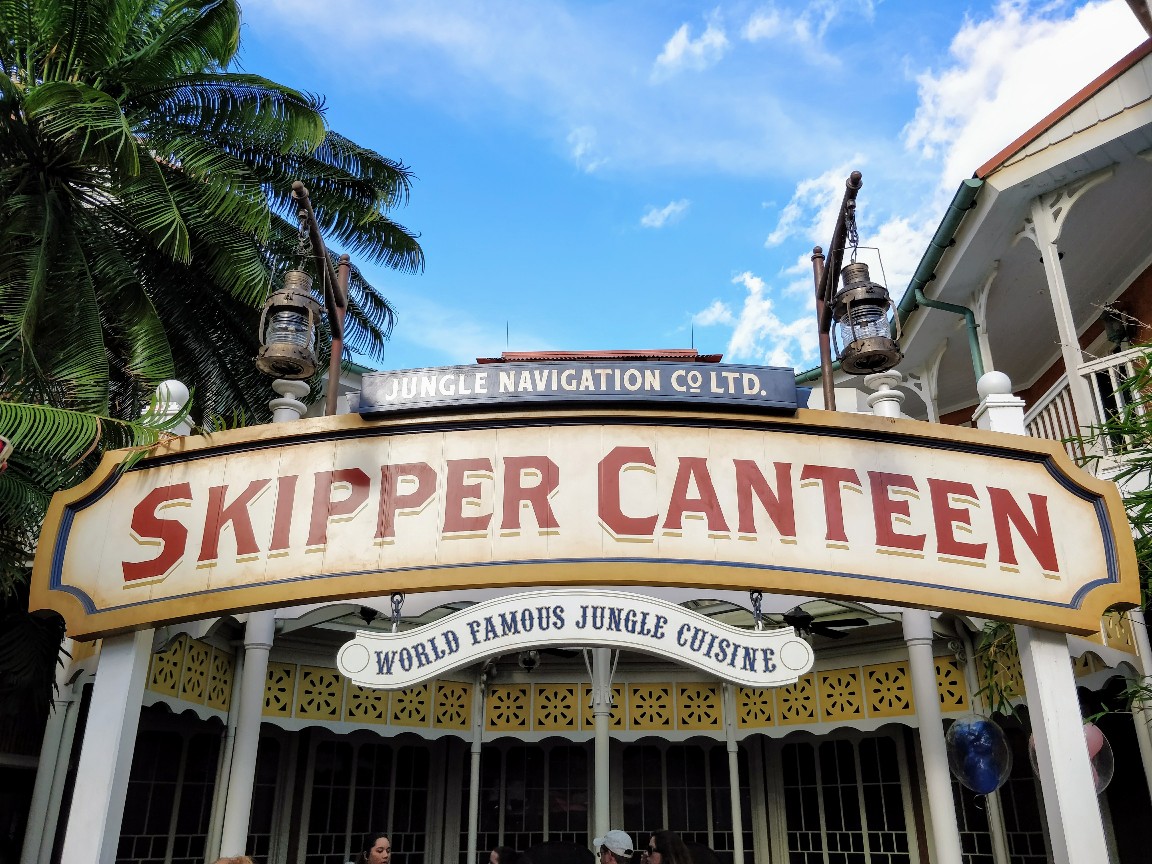 This newer table service restaurant found in Adventureland is a great addition to Magic Kingdom. Although one of the toughest restaurant names to remember, the decor was cute, the food was fantastic, and they serve wine!
Additional Information:
4. Liberty Tree Tavern
This table service restaurant looks like an old inn. Rustic decor and traditional American food is found in this cozy spot. Pot roast, roast turkey and mashed potatoes are some of the foods you can expect on the menu here.
Additional Information:
Epcot
With the World Showcase highlighting cuisine from around the globe and Future World focused on sustainability it's no surprise that Epcot has lots of great choices.

1. Akershus
Akershus is a table service restaurant that provides a sit down meal with an appetizer buffet. During your meal princesses will stop by and meet with your little prince or princesses. The adult menu has Norwegian inspired dishes. The kids menu contains some nice options like grilled chicken, salmon, or beef tenderloin.
Additional Information:
2. Biergarten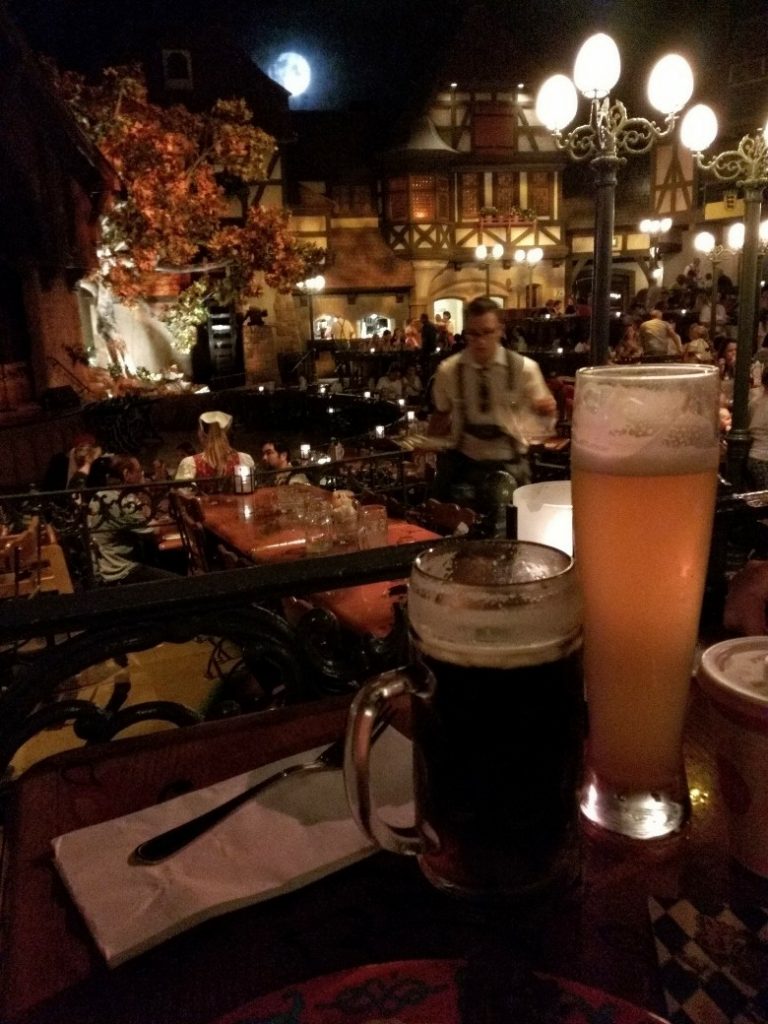 This buffet meal full of delicious German food will have a little of everything for you and the kids. We love the pork schnitzel, spatzle, sausages and various salads. A German band plays a lively set during your meal which is a lot of fun for everyone.
Please note: If you have a smaller group you may be seated with other parties. This gives you a chance to make new friends!
Additional Information:
3. Coral Reef
This restaurant is set up with stadium style seating around the aquarium from The Seas with Nemo and Friends. Underwater identification guides are provided at the table for you to figure out the different species of fish, sharks and sea turtles as they swim past. Our kids really enjoyed the view of the aquarium while we ate our meal.
Additional Information:
4. Restaurant Marrakesh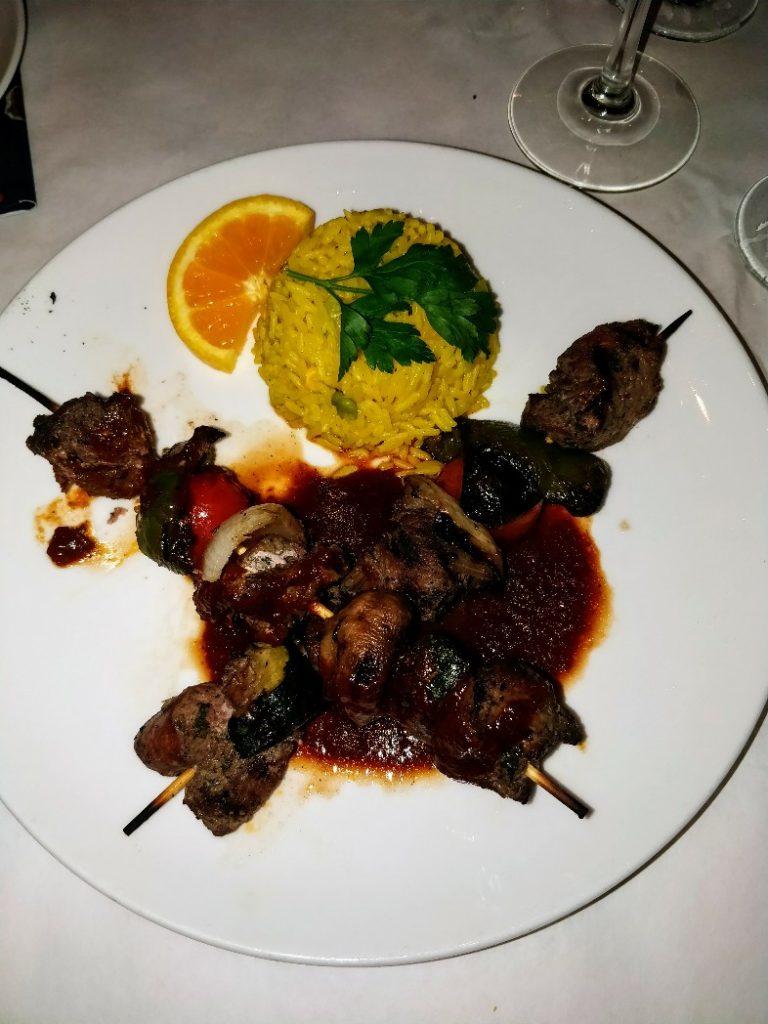 This hidden gem was a recent find for us. We were looking for something a little different for a late dinner at Epcot. Restaurant Marrakesh had a last minute table available with a good looking menu. The detail in the decor was amazing and we thought the food was great, too!
Additional Information:
5. Teppan Edo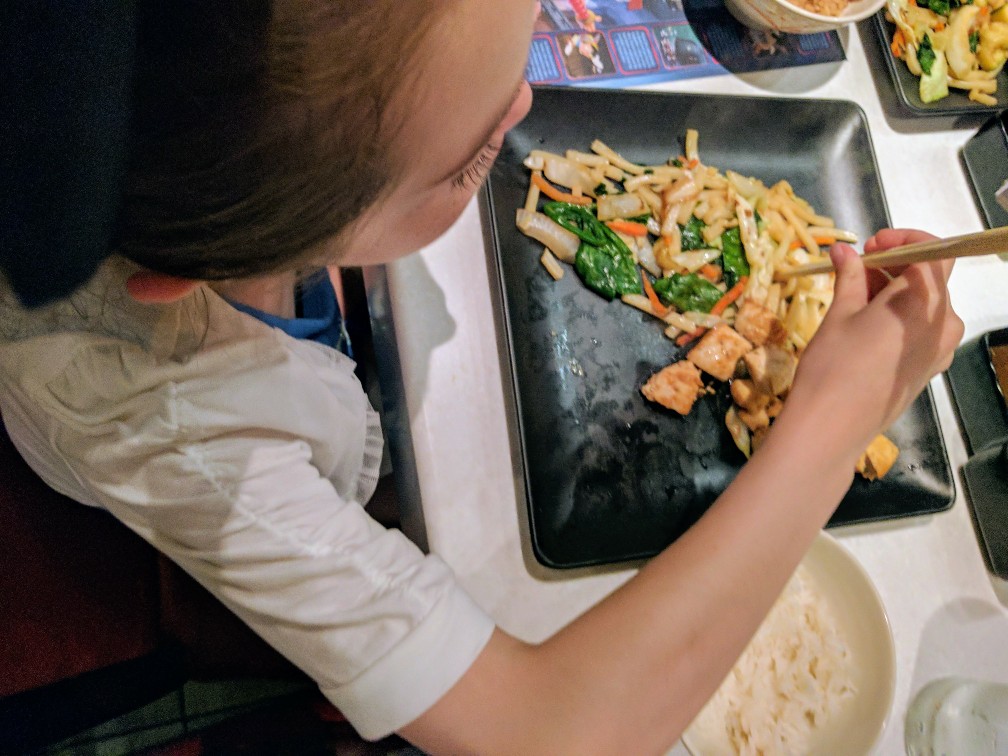 Teppan Edo restaurant is where a chef cooks on a hot grill in front of you Teppan-yaki-style (sometimes also called Hibachi style). This means in addition to a great meal you get entertainment at your table! The staff will even make beginner chopsticks for the kids (and adults) to practice their skills.
Please note the tables are set up for 8 guests around the grill so you may have to share with another party.
Additional Information:
Hollywood Studios
Although we love all the Star Wars activities at Hollywood Studios it is my least favorite park to find dining. We have two places we really enjoy: 50's Prime Time Cafe and Sci-Fi Dine-In Theater. However, Sci-Fi is all about the sitting in a car booth and watching old sci-fi while you eat your typical fast food so it won't make the cut for this list.

1. 50's Prime Time Cafe
We love, love, love this place. Be prepared to be hassled by your waitstaff for things such as having your elbows on the table, using mobile phones or just about anything. You will be eating at classic Formica and aluminum tables. If you are lucky you may have a TV nearby to watch old black and white shows and commercials.
Additional Information:
Animal Kingdom
Inspired by Asia and Africa you can find a variety of atypical food options at Animal Kingdom.
1. Yak & Yeti Restaurant
Decorated in carved wood and bright colors Yak & Yeti offers Asian and Indian inspired dishes. We loved the ambiance of the restaurant and we ate every morsel on our plates. The Chicken Tikka Masala was so good!
Additional Information:
2. Satu'li Canteen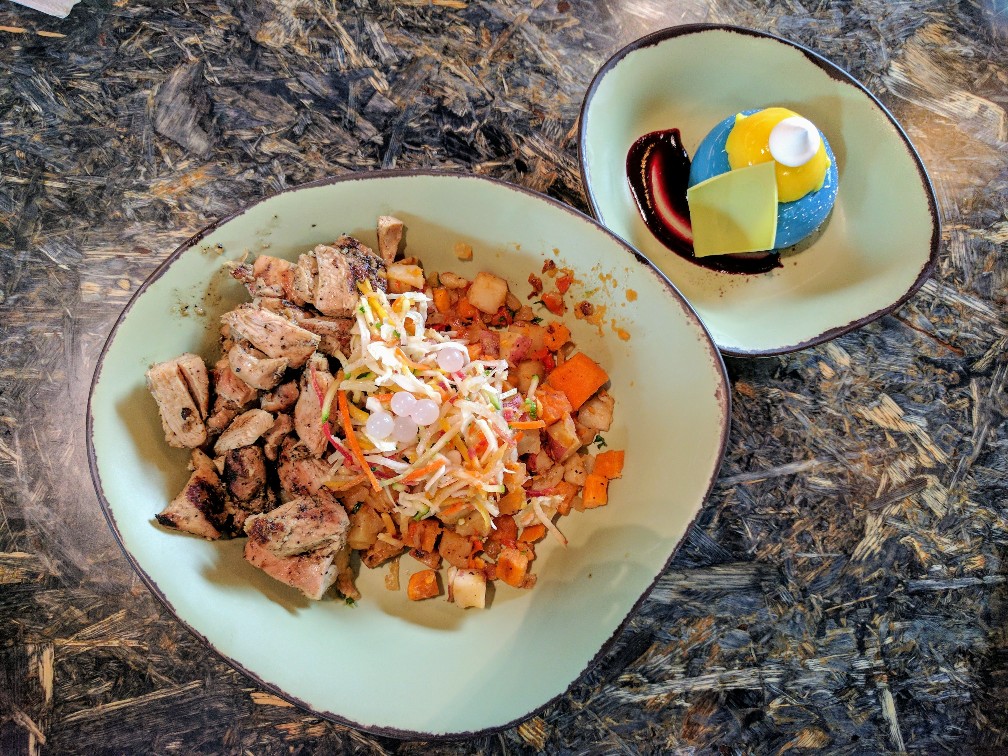 Satu'li Canteen is a quick service restaurant located in Pandora. Many of the entrees for kids and adults are bowls of grilled meat (or fried tofu) with your choice of base. I admit I tried Satu'li Canteen because it was new and Pandora had just opened. To our surprise we all loved our meal (and the dessert, too).
Additional Information:
Disney World Resorts
Polynesian Resort
1. 'Ohana
This super popular restaurant serves up a character breakfast with Lilo and Stitch and a family style Hawaiian feast for dinner. In addition to your delicious meal there are music and games going on around the restaurant.
Additional Information:
Wilderness Lodge Resort
1. Whispering Canyon Cafe
This restaurant is found overlooking the lobby of Disney's Wilderness Resort. Whispering Canyon Cafe serves up delicious barbecue and all the usual fixings. There are also several options for kids including a grilled fish of the day. Expect to be hassled by the staff here (similar to 50's Prime Time). In fact, when I took a picture of my cute jar water glass a server halfway across the restaurant made fun of me. And our server threw our napkins and straws at us.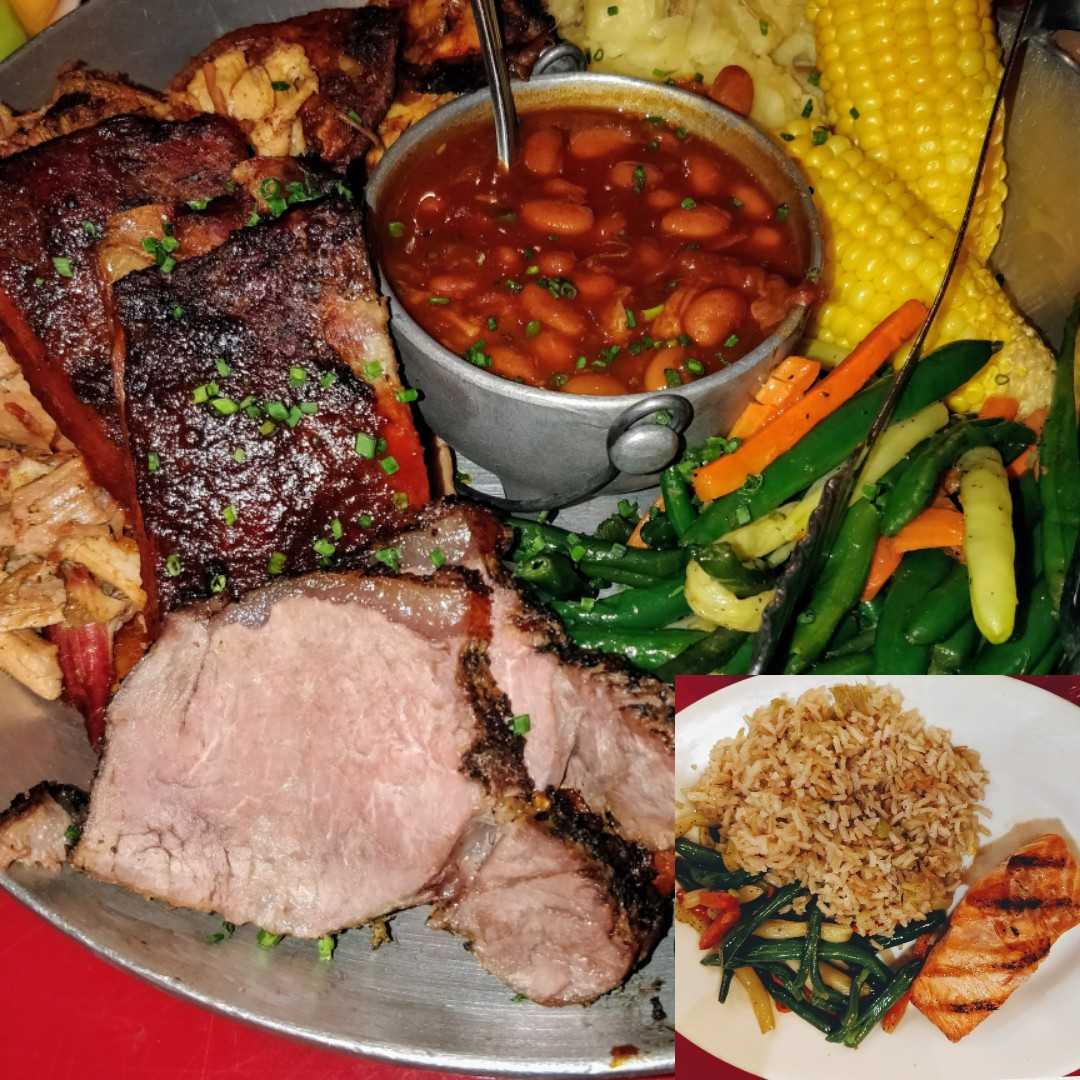 Additional Information:
Final Thoughts
This list has distilled 5 years and countless hours of menu research into one (hopefully) helpful article about the best Disney World restaurants for adventurous eaters. I would love to hear what places you love on this list and also places I need to try in the future!
As we continue our Disney obsession this list of kid-approved Disney World restaurants for families with adventurous eaters will continue to be updated.
Pin it for later: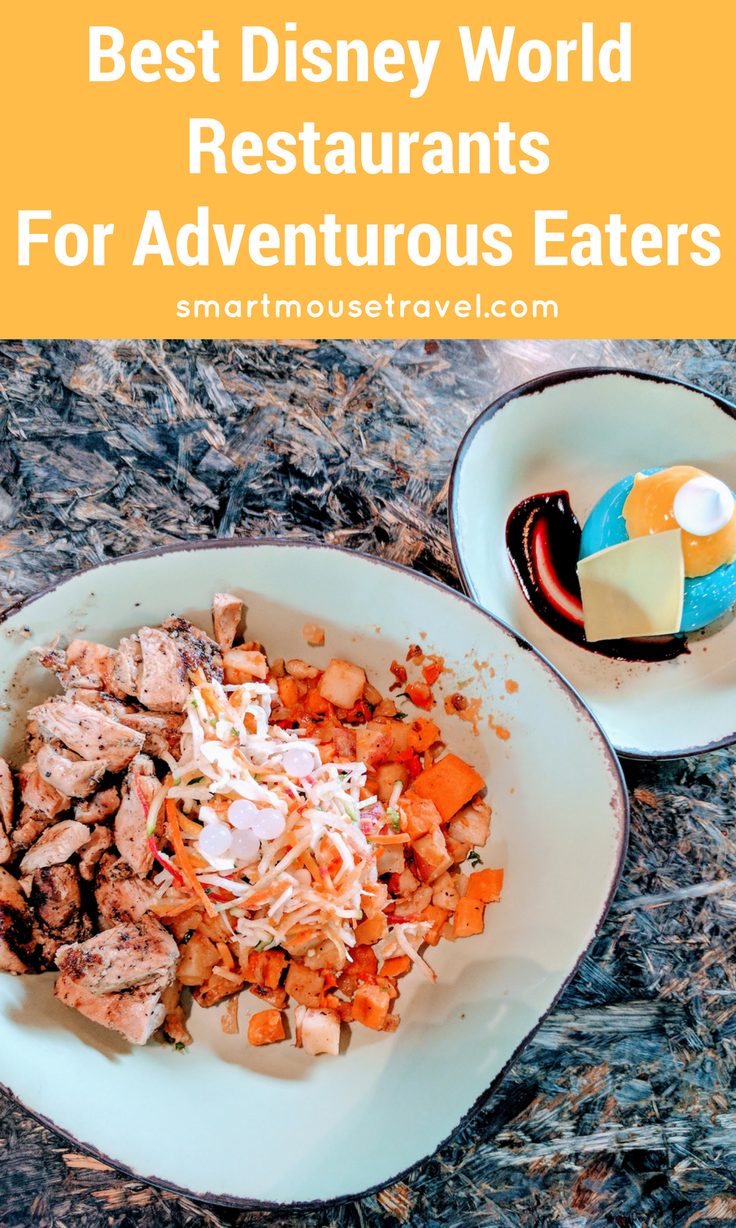 Do you need more help planning your Disney World trip? Check out other Disney World tips and tricks in my Disney World Guides.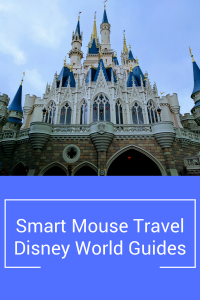 This post was featured as part of Monday Escapes