If I had a dollar for every time someone asked me "Are you really going to Disney again?" I would be able to live there. Others ask earnestly if we get bored at Disney since we go so often. My surprising, but honest answer is a firm no. Disney Parks provide a magical vacation on your first trip to Disney and your fiftieth. Here are just some of the reasons that we never get bored at Disney.
Immersive Experiences
The first time I walked into the Magic Kingdom with Elizabeth I felt like Alice walking through the looking glass. A big reason why the parks are so magical are the innovative Disney Imagineers. Disney Imagineers build the big bits of Disney Parks, but are also responsible for the incredible amount of small details that make Disney Parks come alive. When new Fantasyland opened all of the large details were there, like Beast's castle high on a hill, Prince Eric's grand castle, and the decor inside Gaston's tavern, but it was the little things that truly made it special and "real" for us.
For example, the next time you are waiting in line for Under the Sea – Journey of the Little Mermaid take the time to look around. Look for the variety of shells that litter the cement walkway. Find the sea stars and barnacles along the rock walls. Look at the treasures that Scuttle has collected. You can even participate with an interactive screen to help Scuttle sort these belongings. Once you are on the ride pay attention as you enter the "water". Bubbles appear overhead and the air gets cooler as if you were entering the ocean. All those subtle details really let you feel like part of the story.
Disney Is Fun For All Ages
Disney World and Disneyland are amazing for family vacations. I know that probably doesn't shock you, but what may surprise you is how much fun toddlers all the way to grandparents can have on a Disney vacation. Disney World and Disneyland do an incredible job of catering to all age groups. There is something for everyone at Disney Parks, and often the same attraction will entertain everyone in a group.
For example, Na'vi River Journey in Pandora at Animal Kingdom has no height requirement, so anyone can ride it. This peaceful river journey goes through a bioluminescent forest. There are unique creatures all around and Na'vi River Journey has one of the most impressive animatronic figures I have ever seen. We went with a group (age 3 to over 60 years) twice in a few months. On the second trip everyone was beyond excited to ride Na'vi River Journey again, because it was truly something entertaining for all of us.
I have also done a moms-only runDisney trip with a friend. We had a fabulous time at Magic Kingdom and Epcot eating Mickey shaped foods and riding Frozen Ever After just like we would have done with our kids. Even my mom has gotten into the Disney spirit and started wearing Minnie Mouse ears. See? Fun for all ages!
Disney Trips Change With Travel Companions
Who you travel with can dramatically change your Disney trip – in a good way. Our first trip was my husband, myself and Elizabeth for her 3rd birthday. Seeing the Magic Kingdom through her eyes was a magical experience. The joy on her face when the princesses spoke to her is impossible to describe. In the last few years we have traveled with many different groups. Our groups have been Elizabeth and me alone, my mom, Elizabeth and me, meeting friends at Disney World, a moms-only trip, and a 3-family trip to celebrate a first Disney World visit for Mini Mac, my niece.
Traveling with friends and larger groups can have its challenges, but is some of the most fun we have had over the years. There is no doubt that being there for Mini Mac's first ride on the "whirly whirly teacups" a.k.a. Mad Tea Party is a memory I will always cherish. Even though I was not in the same teacup I could hear her delighted squeals and see her excited face all through the ride.
Disney Parks Are Constantly Evolving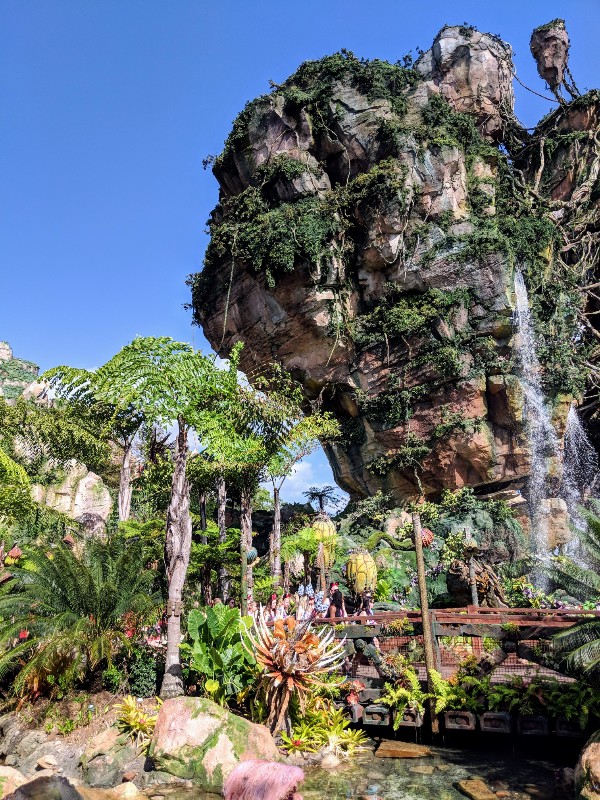 "Around here we don't look backwards for very long. We keep moving forward, opening up new doors and doing new things, because we're curious…and curiosity keeps leading us down new paths." – Walt Disney
This quote by Walt Disney really sums up why there is always something new at Disney Parks. There are ambitious new projects throughout Disney Parks in the U.S. and abroad with no end of creativity in sight. In the last couple of years several new projects have come to life for park guests with the addition of Toy Story Land at Disney World, Pixar Pier at Disney California Adventure, and Galaxy's Edge at Disneyland and Disney World. These major additions are not even all of the new options that are in the works as several other projects are also underway across Disney World and Disneyland.
As many times as we have gone to Disney World and Disneyland there is always something new. Walt Disney's creative, curious, and inventive personality still inspires today and can be felt in the constant evolution of Disney Parks. We try to do at least one new thing on each trip and we have yet to run out of new options.
Seemingly Endless Entertainment Options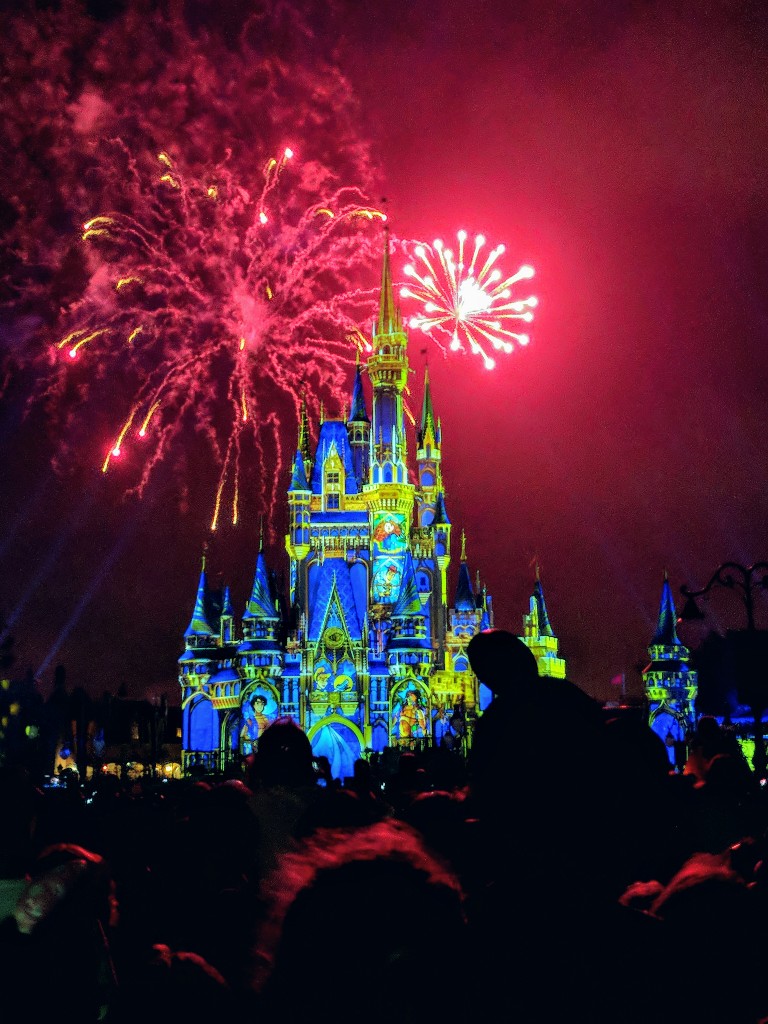 Disney World had 4 theme parks, two water parks, 4 golf courses, and 2 mini golf courses among other entertainment options at Disney Springs. Disneyland has 2 theme parks and Downtown Disney.
Disney World and Disneyland both have dozens of attractions, daytime parades, character meet and greet opportunities, restaurants, and live shows. One of our favorite free things to do is visit the Disney World resorts decorated for Christmas. You could spend a whole day just admiring the over-the-top decorations and enjoying the different themes across Disney World resorts.
One of the biggest things I hear from people is they don't like rides or can't ride them for health reasons. There are a lot of gentle rides that most people can ride, but even if you don't ride a single attraction there are still options for you. Some of our favorite non-ride options are character meet and greets, castle stage shows, Broadway style shows, parades, fireworks, and castle projection shows.
Disney Has Unrivaled Cast Members
The Disney magic that people talk about isn't just the activities at the parks, but the cast members that go above and beyond to make your vacation magical. In general, cast members take a lot of pride in their jobs and do them to the best of their ability. Once when Elizabeth was little she dropped her snack in Magic Kingdom. Immediately a cast member who was sweeping nearby got a replacement snack for her and told her accidents happen. This kept both Elizabeth and me from getting upset about a minor misstep.
Elizabeth has a food allergy, and Disney Parks generally do an incredible job with accommodating the allergy. Once in a while the chef is limited in what options are available, and this seems to happen a lot with dessert. Once at Blue Bayou our only safe dessert option was fruit. The restaurant only had grapes on-site and they were already part of her dinner. The chef sent someone to a nearby restaurant and found other fruit for her dessert! When the dessert fruit was brought to the table her strawberry was carved to look like a rose. That chef made her experience so special that Elizabeth still talks about her rose strawberry years later.
We've had a few less than stellar cast members over the years, but I can only think of three negative experiences total. I think this overwhelming good experience to bad ratio really demonstrates how fabulous cast members are on average.
Final Thoughts
The minute you enter a Disney Park, the world feels different. Full of possibilities for fun, a chance to be part of the Disney magic, and like you have left behind the mundane bits of life (for now). Despite many Disney Park trips we still get excited for each new Disney vacation. We truly never get bored at Disney. With Disney Parks' vision, customer service, and innovative spirit I can't imagine a time will come that we have done everything possible at Disney World and Disneyland. However, I'm up to the challenge! What brings you back to Disney Parks? 
Do you need more help planning your Disney World trip? Check out other Disney World tips and tricks in my Disney World Guides.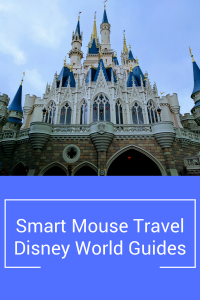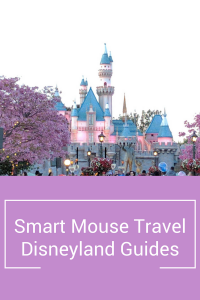 Pin it for later: