Disney World's new security equipment provides a faster screening experience if you know how to minimize false security triggers. Breeze through Disney World security with these tips for the new screening process.
What To Expect At Disney World Security Screenings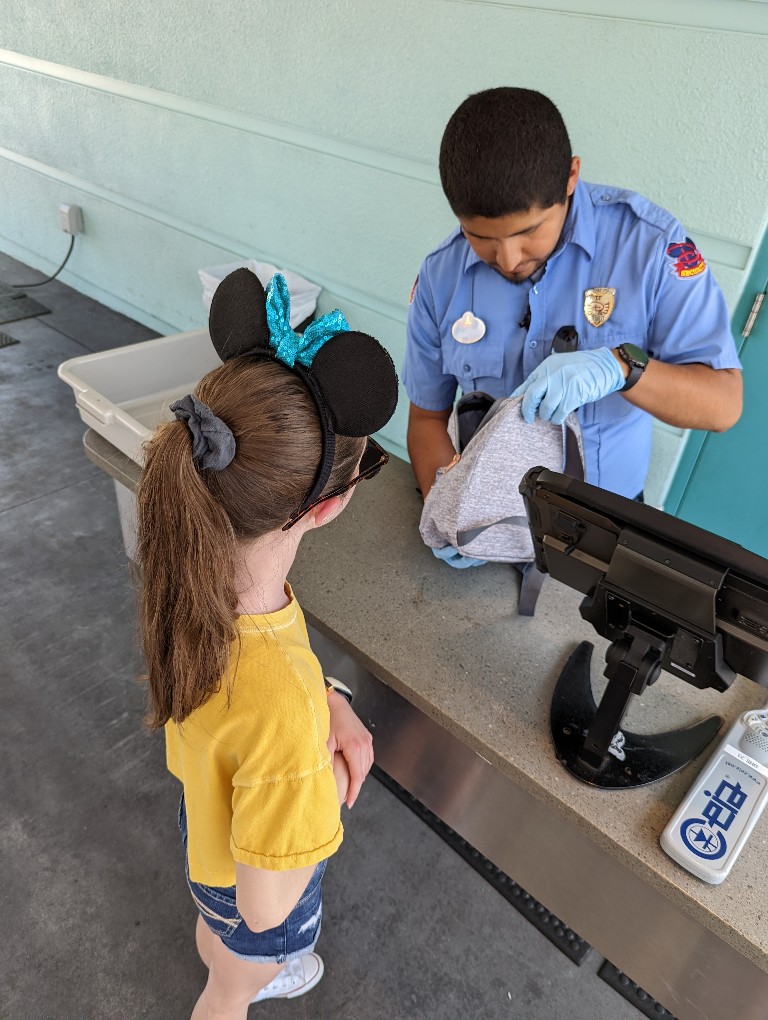 There's so much to think about when planning a Disney World trip that it's easy to forget about security screenings. However, knowing what to expect can be a big time saver when entering the parks.
Previously, security combed through every bag entering the theme parks or monorail stations. This would often lead to long security wait times.
Now rather than hand search every bag, new screening devices assess threats as you walk through the equipment. This new security screening process takes less time, is more convenient, and easier for most guests.
Breeze Through Disney World Security Tips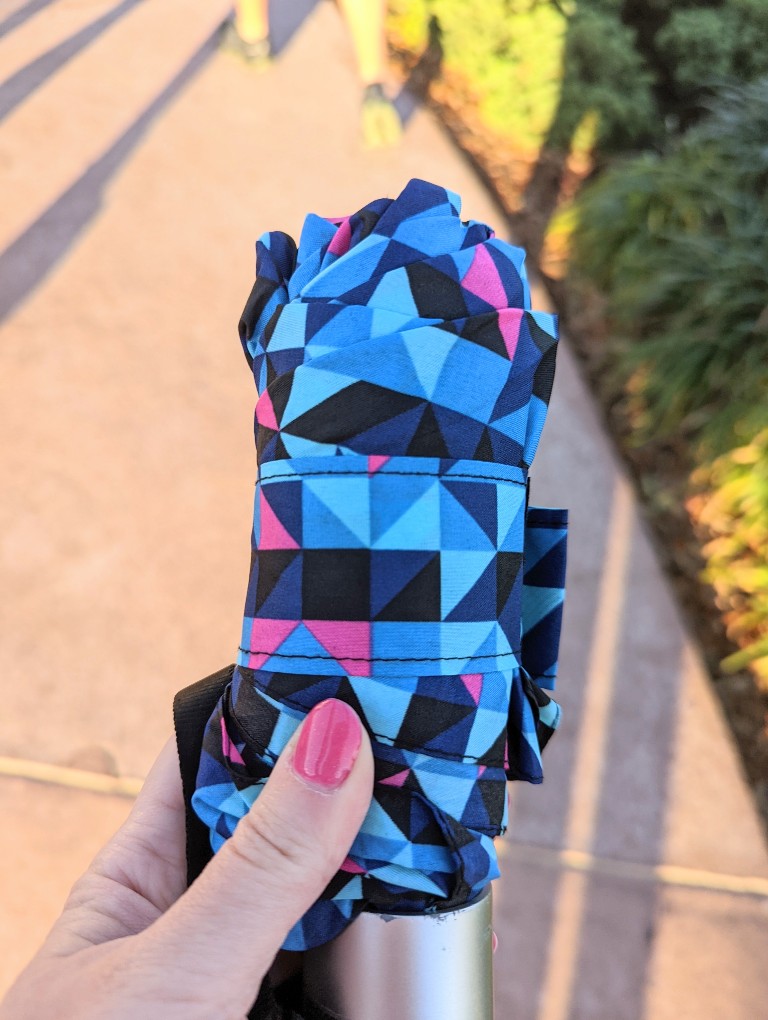 Remove Security Triggers
There are several common items we suggest packing in your Disney park bag that can cause a false positive with security. To breeze through Disney World security remove these items before screening.
As you walk through the screening equipment hold these items up and out in front of you. Often the security guard can see what triggered the alert was a false positive allowing you to skip the individual bag check.
The biggest false positive triggers for Disney World security screenings are:
Hard Sided Eyeglass Cases
Portable Batteries
Umbrellas
Get Organized
I've been using these packable backpacks for Disney World recently. The smaller one is mostly one large compartment which makes security checks a nightmare.
I use smaller transparent bags inside the backpack to stay organized. This also makes it easier for security to inspect my bag when I have to do an individual bag check.
Prep Your Stroller For Security
Guests with strollers go through a different security line for hand screening. Although tempting, don't over stuff your stroller storage when entering the parks. Having your stroller easy to search will get you through security and into the parks faster.
These Are The Droids They Are Looking For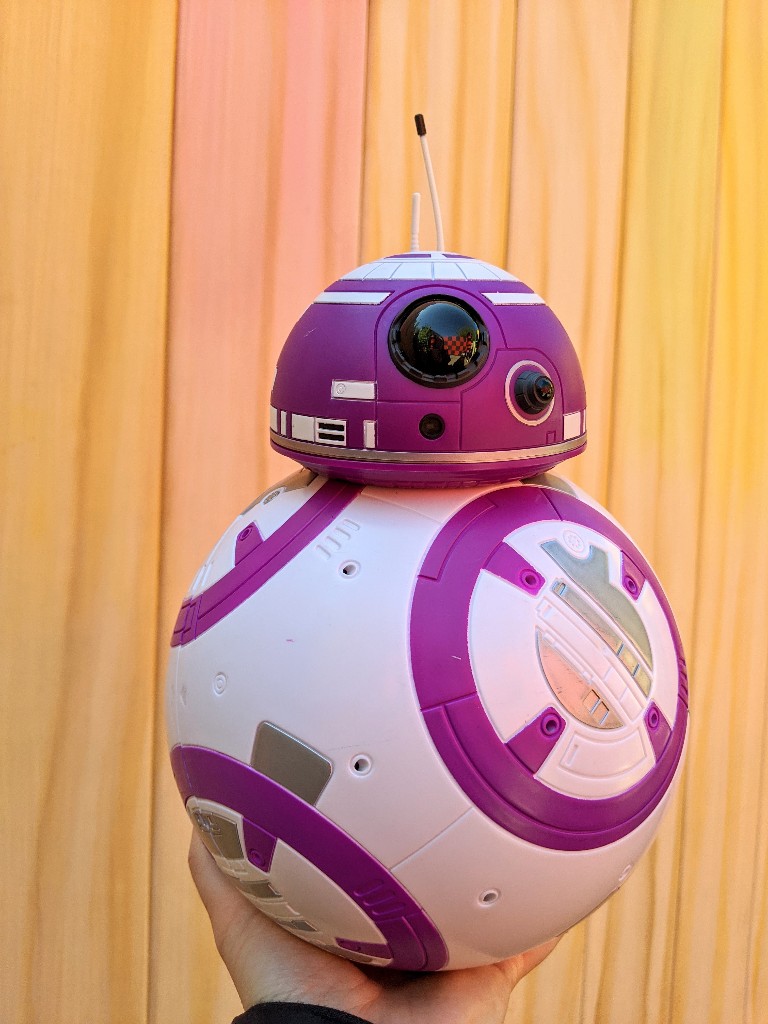 All droids from Droid Depot require individual screening. Those with BB units must also open the main compartment and show the motivator.
Don't Bring Prohibited Items To Disney World
This one may seem obvious, but bringing prohibited items to Disney is not a good idea. Avoiding prohibited items like firearms and knives should be straightforward.
However, other prohibited items are not as obvious. Some examples of other forbidden items are plastic straws at Animal Kingdom and selfie sticks at the theme parks.
Check Disney World's website prior to your vacation for the most up to date information on prohibited items.
Be Patient If You Require Extra Screening
Despite knowing all the tricks to breeze through Disney World security, getting flagged for extra screening still happens sometimes.
Be patient if your bags need checking. These security officers are here to keep everyone safe. Additional screening will happen no matter your attitude, and being rude never makes the process faster or more pleasant.
Final Thoughts On Breezing Through Disney World Security
Disney World's new streamlined screening process is much faster than the previous system. Be organized, avoid prohibited items, and follow our tips to breeze through Disney World security. This way you can get to the fun part of your Disney World vacation sooner.
Pin it for later: