Epcot Food and Wine Festival runs for four months with over two dozen special food booths and a concert series. Although eating and drinking around World Showcase is fun for adults, kids get bored quickly. Keep kids entertained, and earn a cute souvenir, during Epcot Food and Wine Festival with Remy's Ratatouille Hide and Squeak Scavenger Hunt.
What is Remy's Ratatouille Hide and Squeak Scavenger Hunt?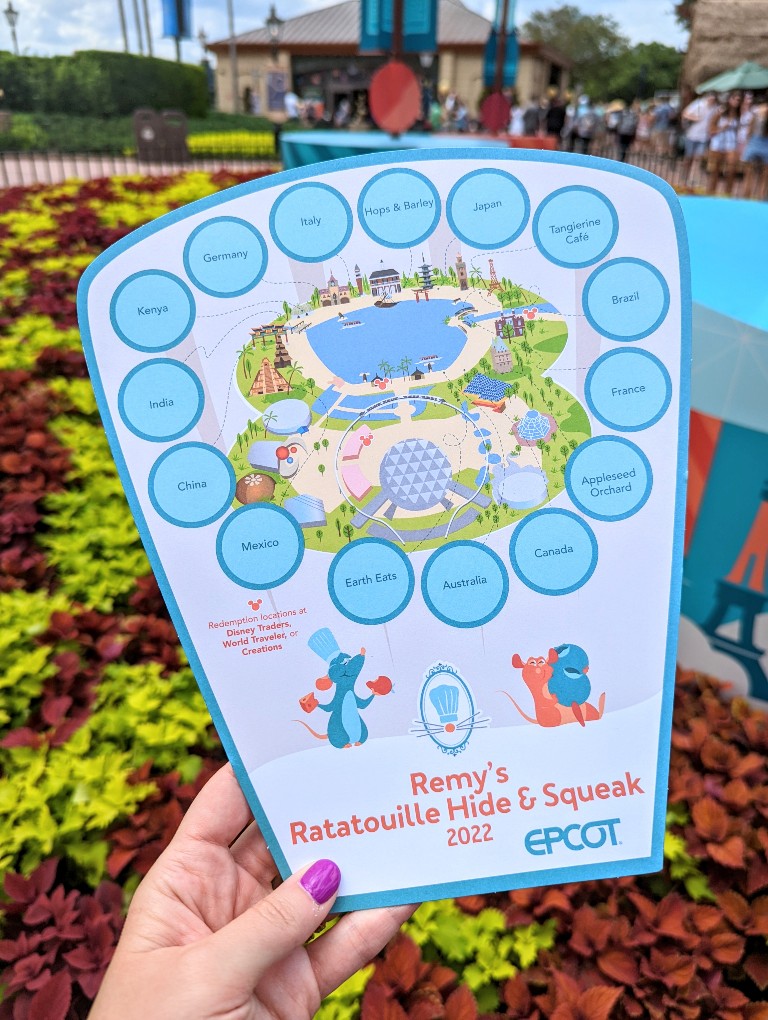 Find Remy gathering special ingredients throughout Epcot's World Showcase. There are fifteen Remy's Ratatouille Hide and Squeak Scavenger Hunt locations and some are easier to find than others.
Before searching for Remy, buy a stylized map of Epcot's World Showcase with each location marked on the front and a sheet of stickers on the back. Use the correct sticker to mark each Remy's Ratatouille Hide and Squeak Scavenger Hunt answer.
How Much Does Remy's Ratatouille Hide and Squeak Scavenger Hunt Cost?
This cute Epcot Food and Wine scavenger hunt is $9.99 plus tax. Disney World annual passholders can get a discount bringing the total cost to $8.51 with tax.
Remy's Ratatouille Hide and Squeak Scavenger Hunt Locations
Remy can hide high or low throughout World Showcase. Most booth locations are easy to find while those representing regular World Showcase countries are trickier. This is because the countries are large with lots of details and hiding spots. 
If you have trouble finding food booth locations, simply look in the Disney World app. Choose the map icon (#1) at the bottom, then select dining (#2) and scroll to "Marketplace".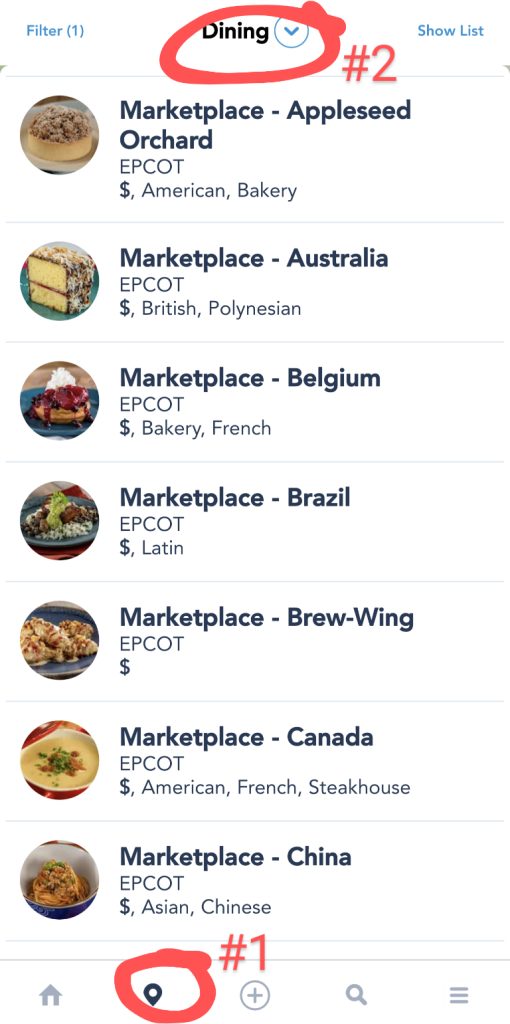 Then choose the specific marketplace you want and use the "find on map" feature to see the location or tap "get directions" for walking directions.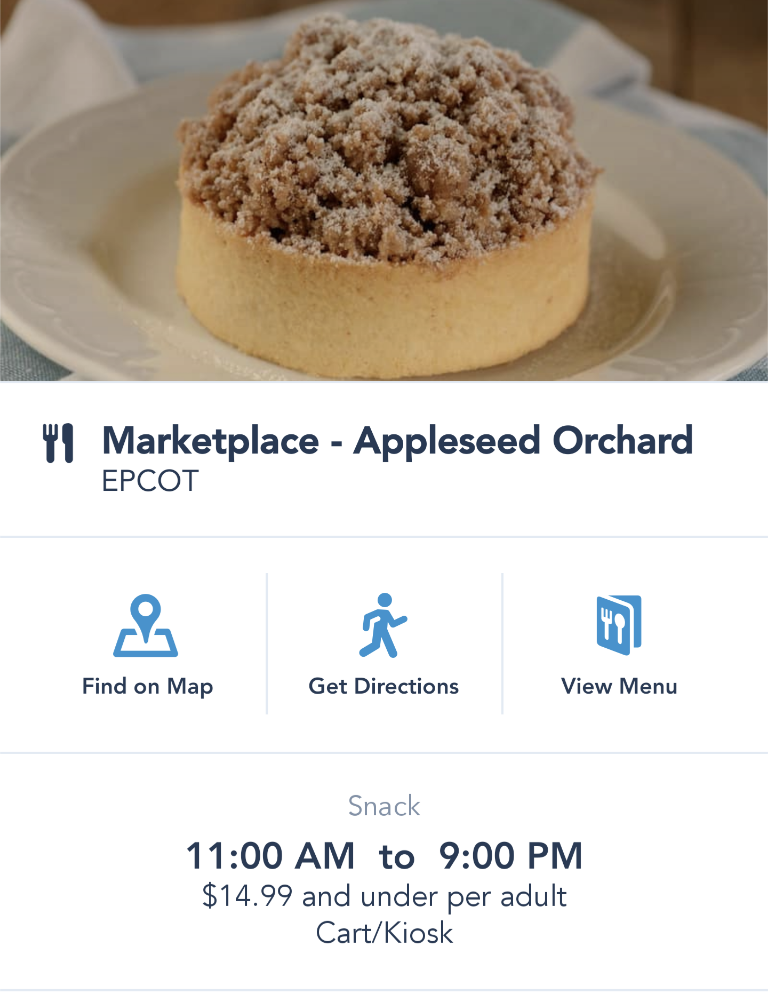 Warning: Remy's Scavenger Hunt spoilers below. Locations are in alphabetical order so you can skip to the ones you are having trouble finding.
Appleseed Orchard
This one took me a little while to find. I originally entered via the stairs by Canada's Trading Post.
Unfortunately, this path took me on a meandering walk through the entirety of Canada. A more direct route to Remy is following Canada Kidcot signs.
Find Remy in Appleseed Orchard above the Kidcot sign at the Canada Far and Wide exit.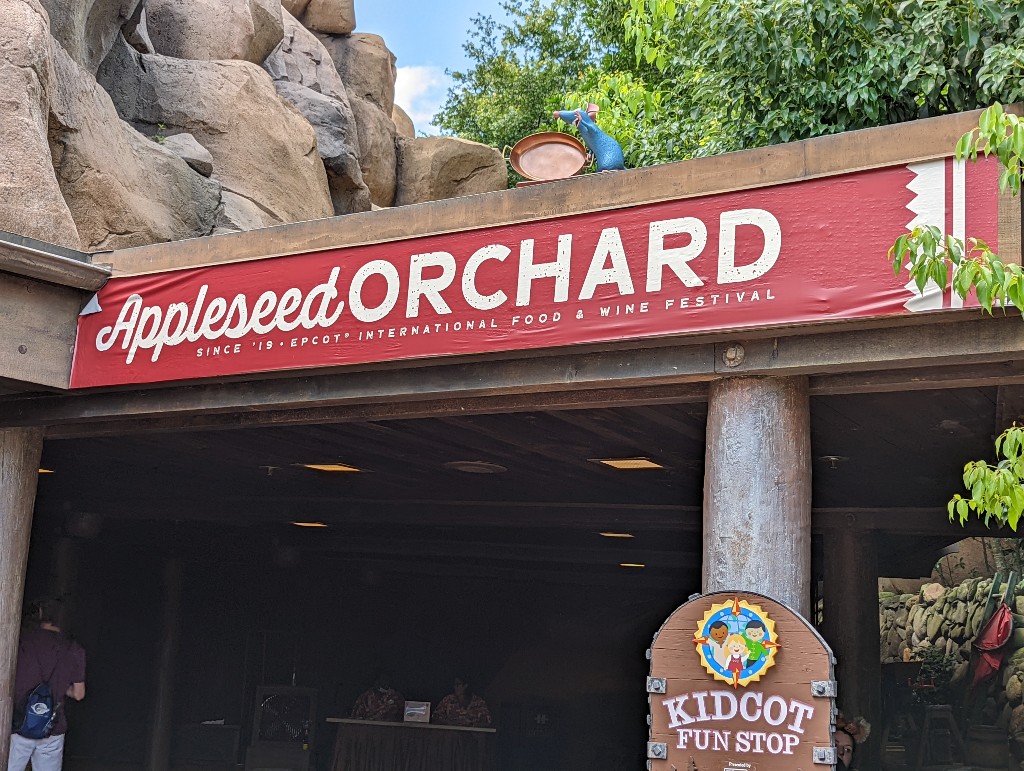 Australia
This food booth across from Refreshment Port is easy to find with Remy perched above the Australia sign.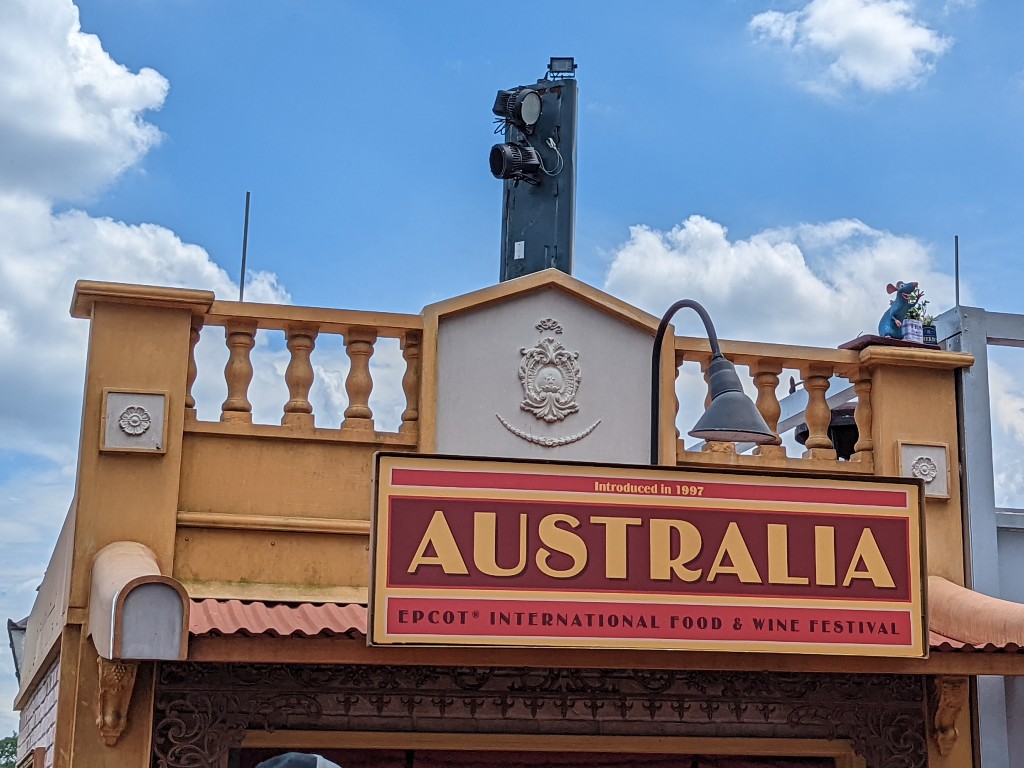 Brazil
Between France and Morocco find the Brazil marketplace location. Remy is on the top of the building on the left side corner of the sign.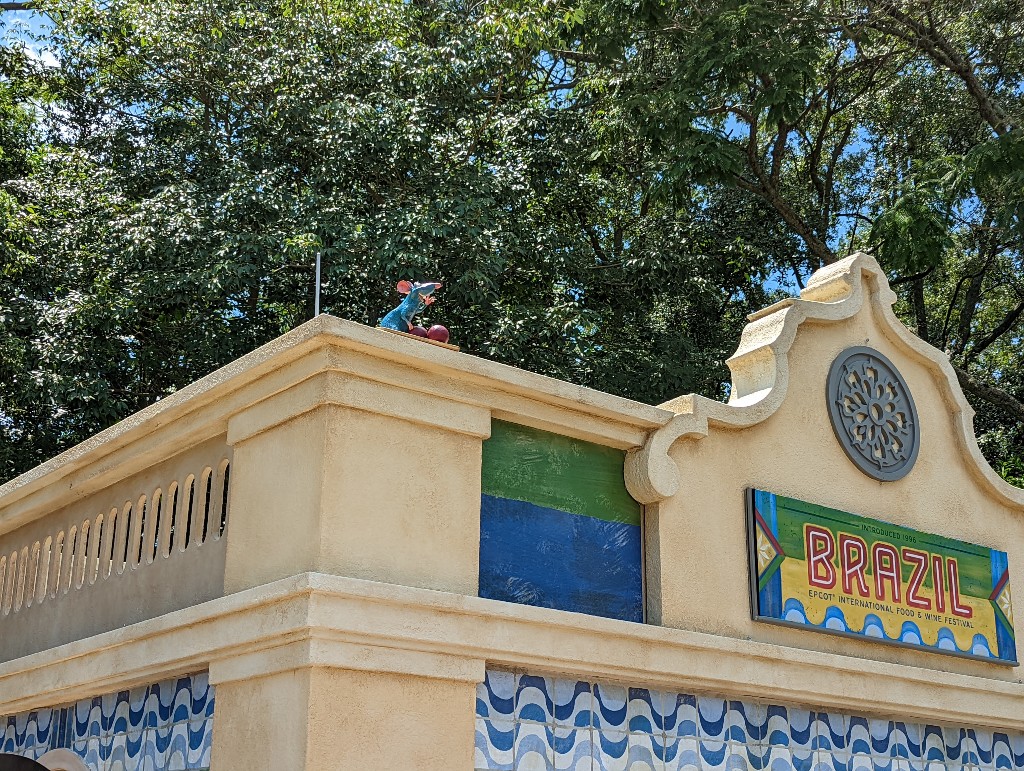 Canada
For this Remy's Ratatouille Hide and Squeak Scavenger Hunt spot entering near the Trading Post is perfect. This is one of the sneakier hiding places with Remy sitting on the roof above a bench.
The color of the cutting board and bread blend in well with the shingles. I also found the totems nearby easily distracted me from my quest.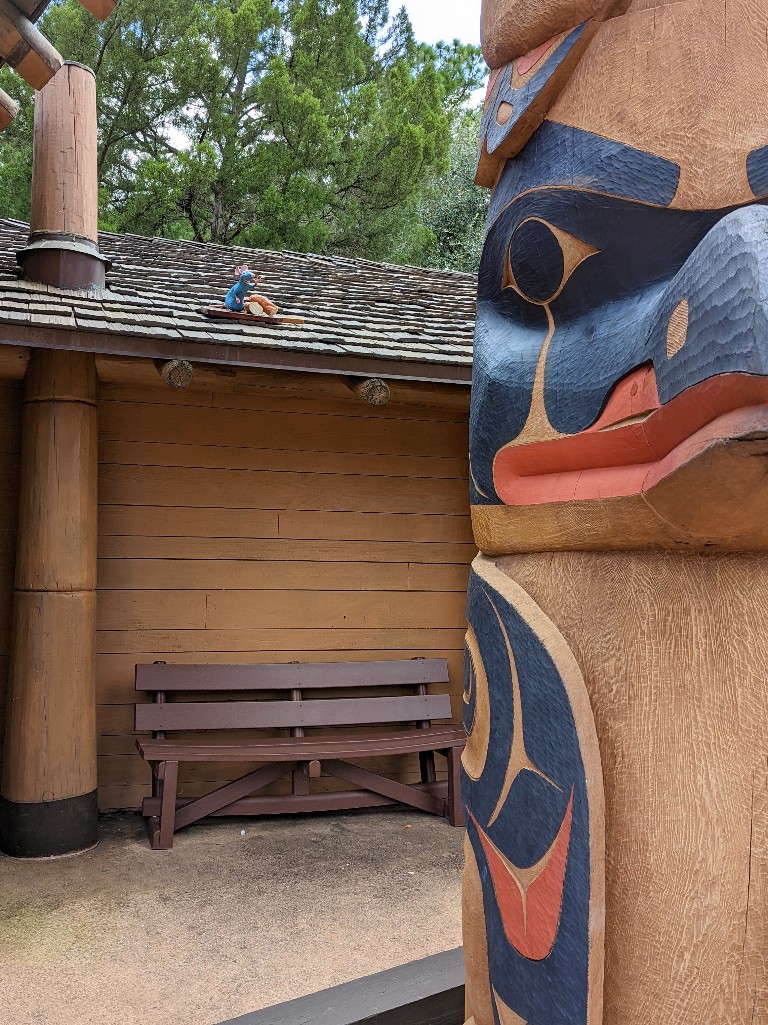 China
Look at the very top left peak at Marketplace China to find Remy surveying the area below.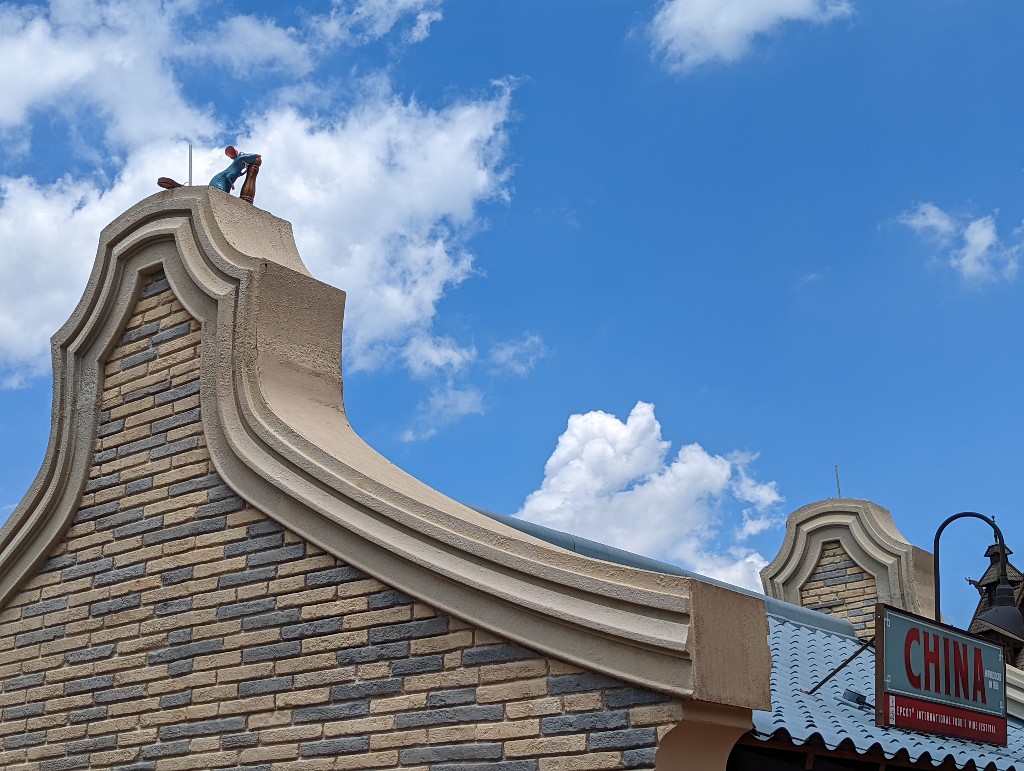 Earth Eats
Marketplace Earth Eats is found on a small path connecting World Showcase to World of Nature. Since this Remy location is just a food booth he's easy to spot next to the Earth Eats sign.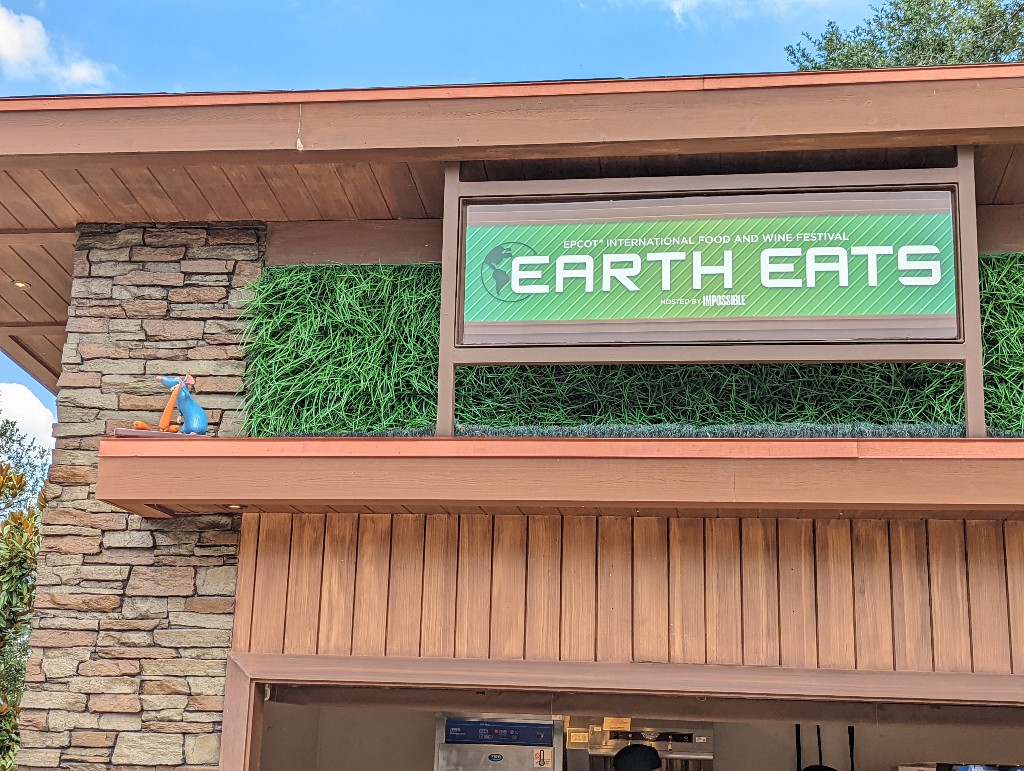 France
I think France's Remy's Ratatouille Hide and Squeak Scavenger Hunt location is one of the hardest to find. I walked through the entirety of France, including the new section with Remy's Ratatouille Adventure, before finally finding him.
Across from Chefs de France scour the manicured gardens to find Remy in this sneaky scavenger hunt location near the ground.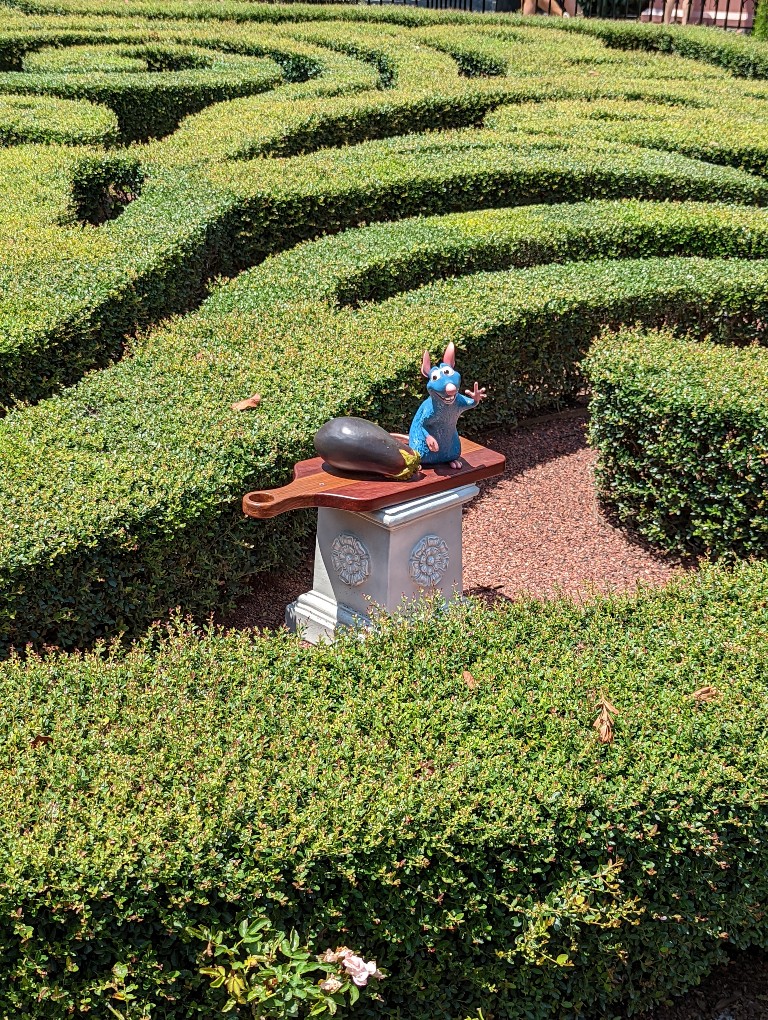 Germany
Head to the back of Germany like you are going to Biergarten. Look above Kunstarbeit in Kristall at the top left balcony to spot Remy with olive oil.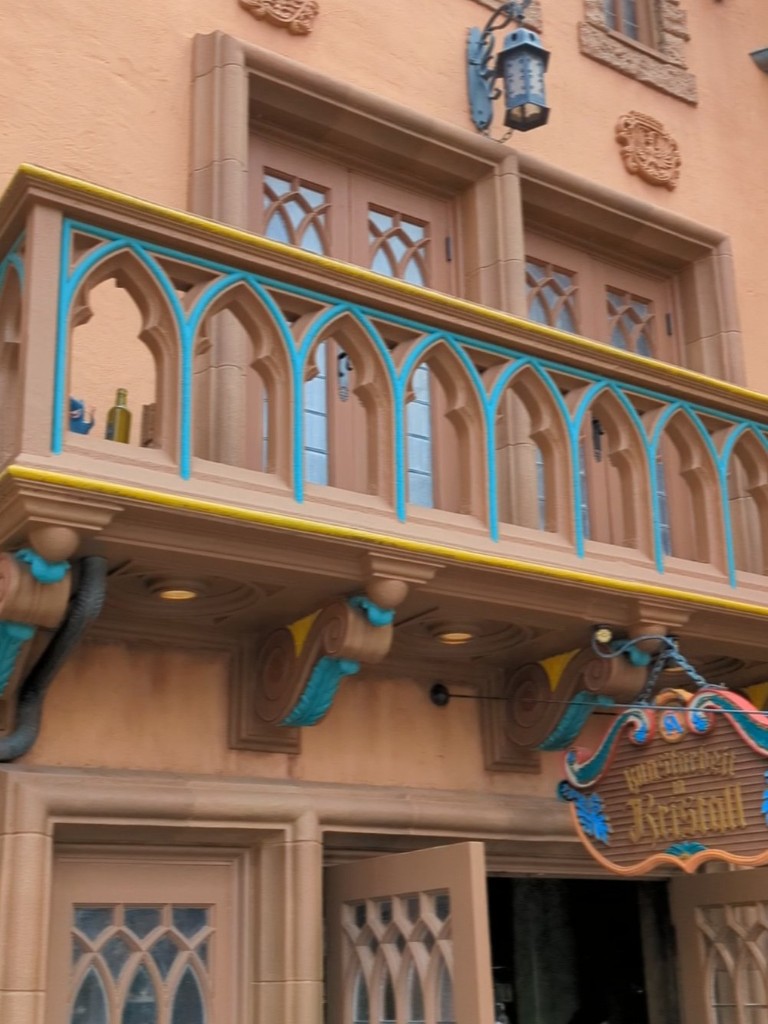 Hops & Barley
You can't miss Remy above the Hops and Barley sign in The American Adventure.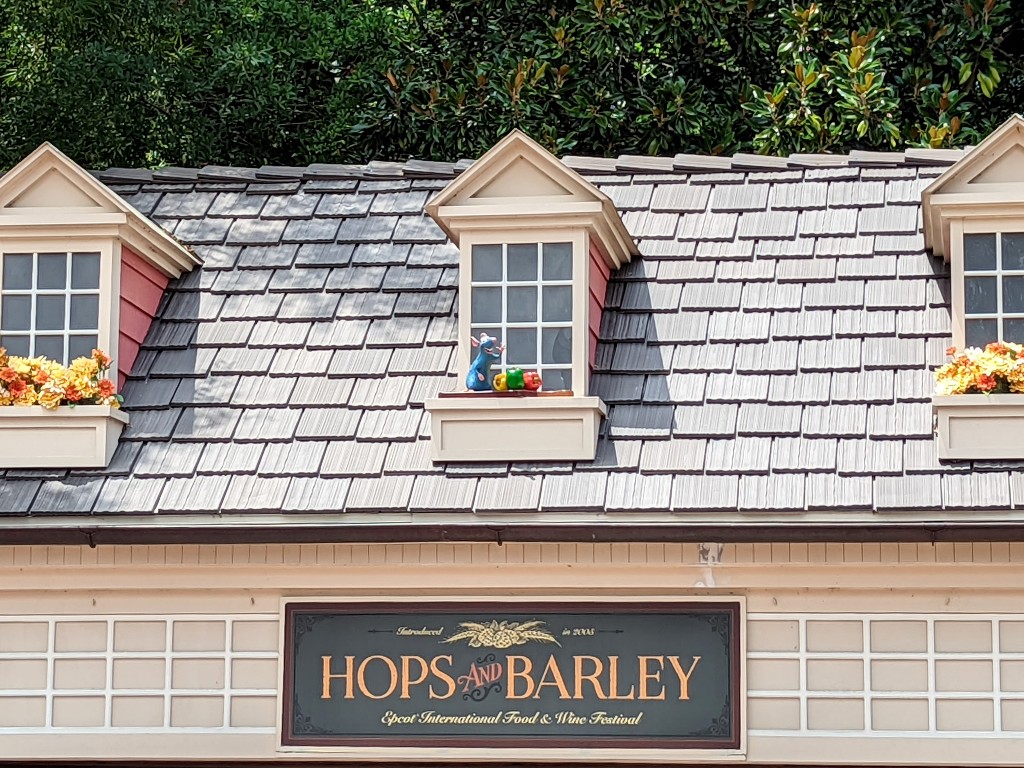 India
Remy and a pile of delicious garlic are just to the right of the India sign at this Food and Wine booth.
Italy
It'll take a few extra steps to locate Remy in Italy, unless you are already heading to Via Napoli to eat. He's in the back of the pavilion outside a balcony near the Via Napoli awning.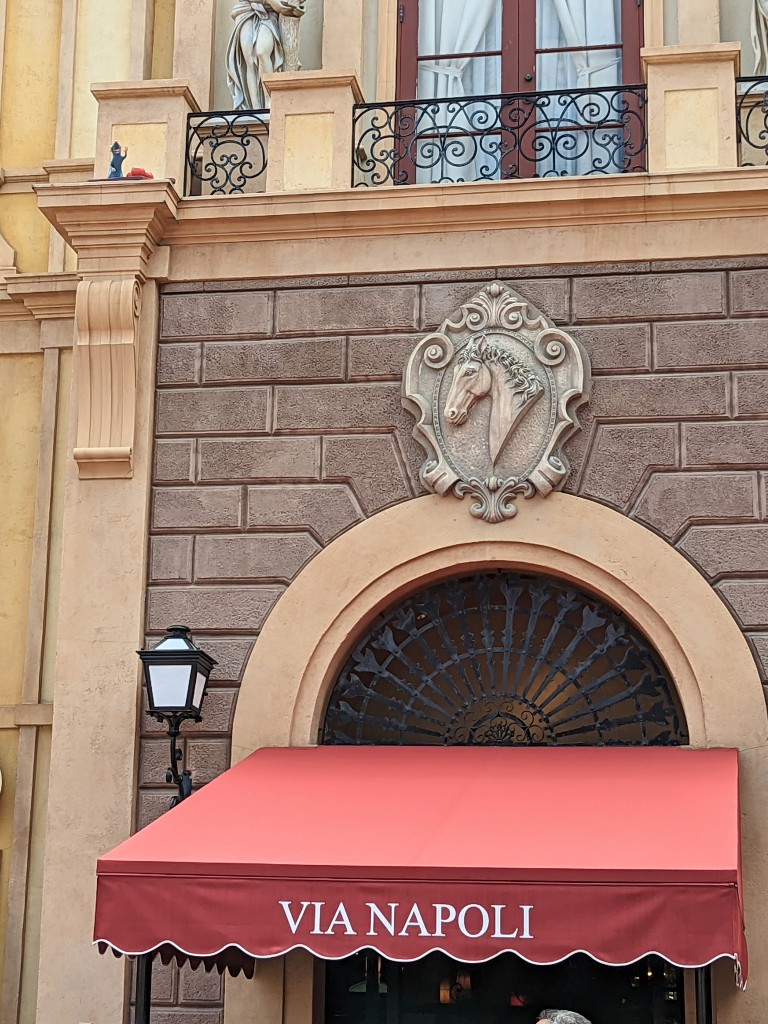 Japan
Finding Remy in Japan is no easy feat and took quite a while for me. Look for Remy on a water feature up the stairs and near a bridge by Katsura Grill.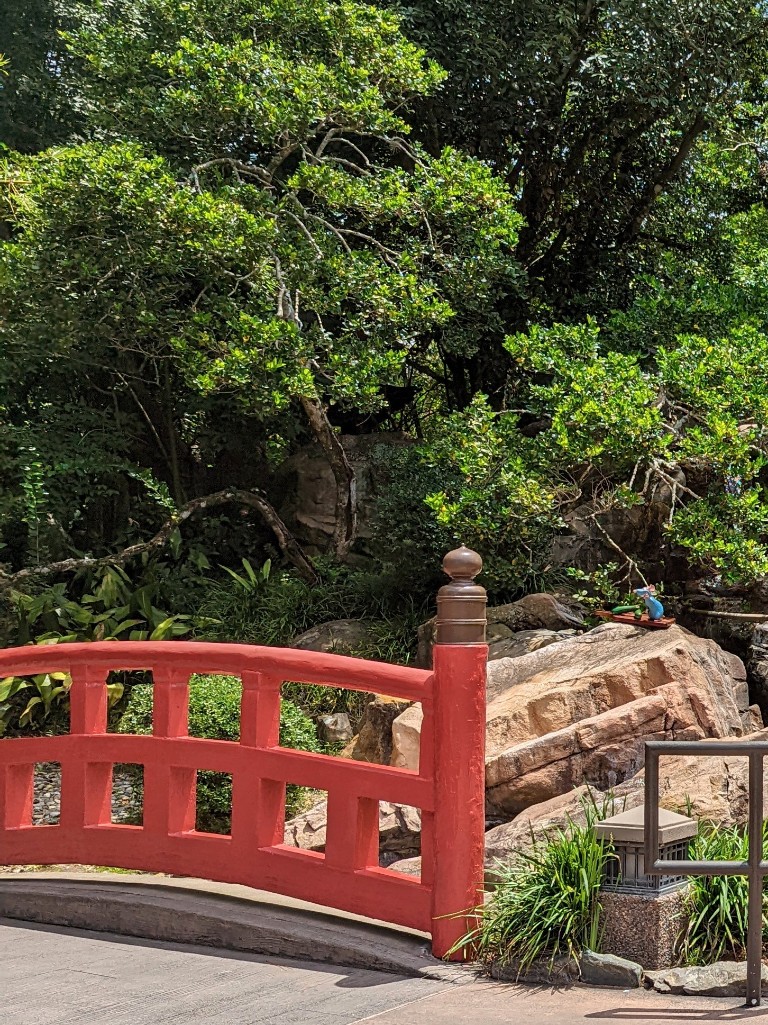 Kenya
This nearly invisible Remy hiding spot is not on the marketplace booth. Instead look on top of a rock formation to the right of Kenya to find Remy under a tree.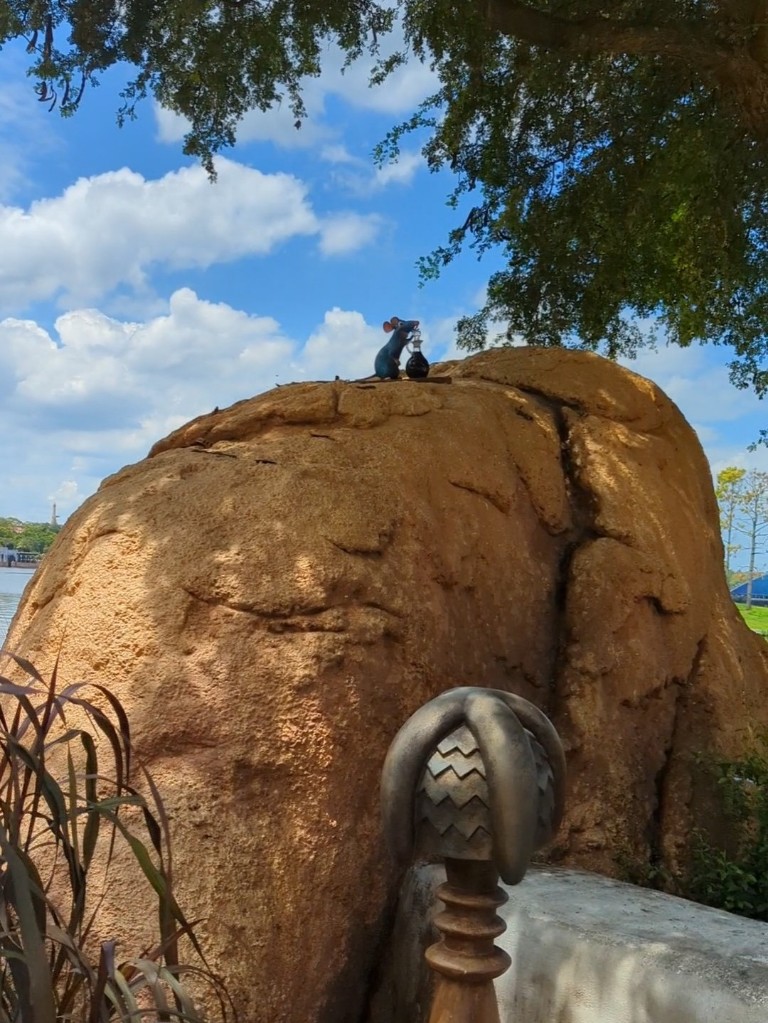 Mexico
The Cantina is a popular quick service restaurant in Mexico and it seems even Remy likes it. Find him high above the archway that leads into this dining spot.
This Remy's Ratatouille Hide and Squeak Scavenger Hunt location was the most difficult for me to figure out what he was holding. Either the height or bright sun overhead really obscured the item. I initially thought it was bread, but later figured out it is actually yellow squash.
Thankfully I was able to peel the bread sticker off and reuse it where it belonged on the map.
Tangerine Cafe
Remy's color stands out against the clay color of Tangerine Cafe and the rich wood tones of the pergola where he seems to watch over Spice Road Table.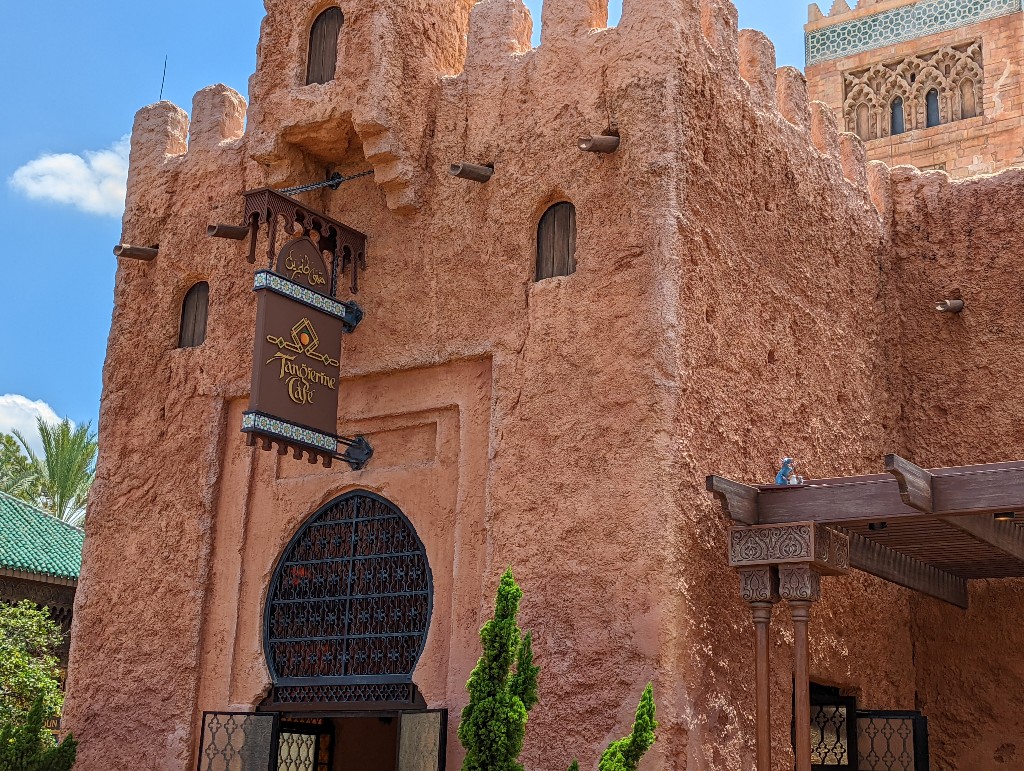 Remy's Ratatouille Hide and Squeak Scavenger Hunt Prize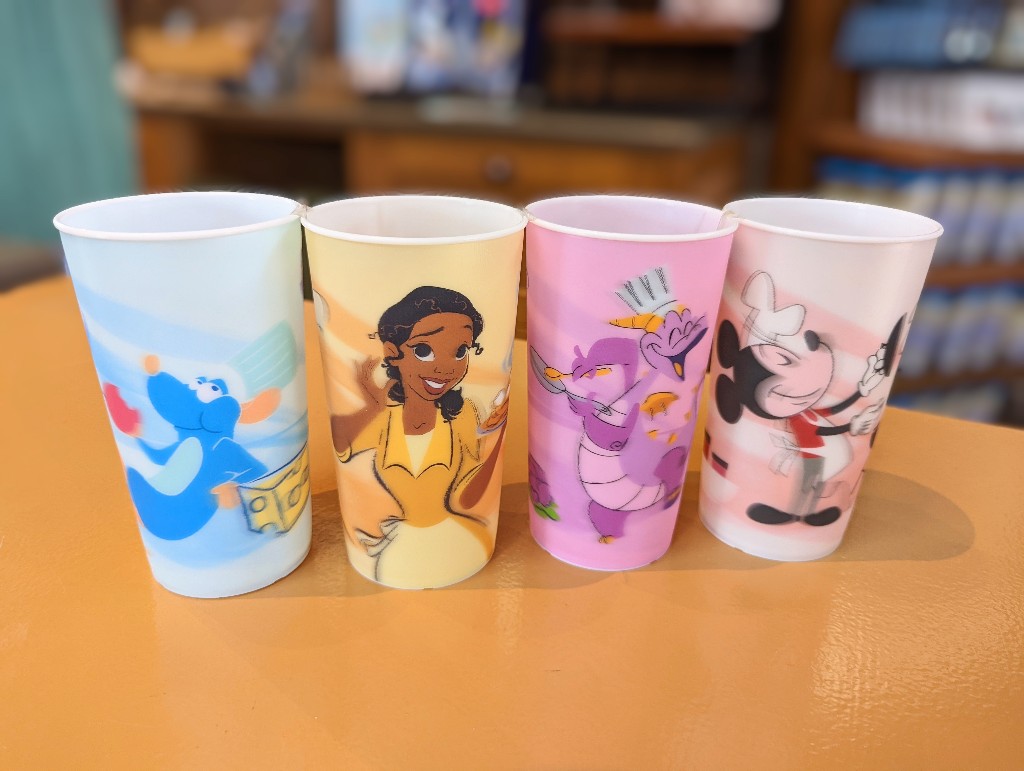 Show your completed map at Disney Traders, World Traveler, or Connections to earn your prize. Choose one of four adorable Disney character lenticular cups: Remy, Tiana, Figment, or Mickey.
Final Thoughts on Remy's Epcot Food and Wine Scavenger Hunt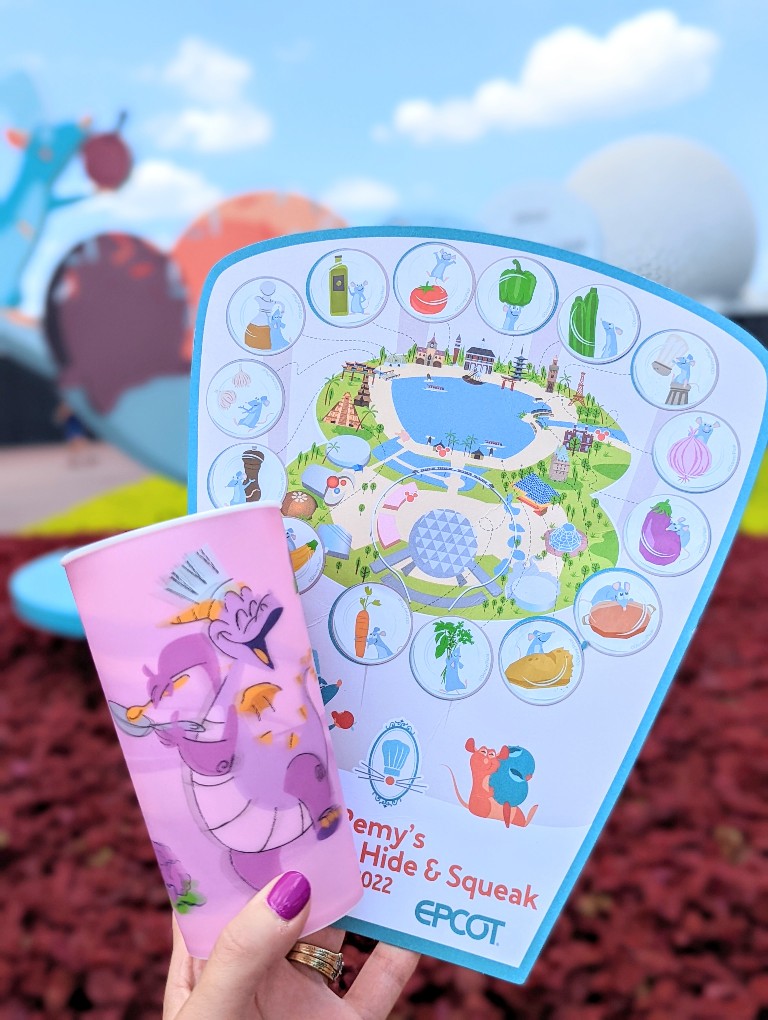 Remy's Ratatouille Hide and Squeak Scavenger Hunt is a great way to entertain kids while you sample tasty items at Epcot's Food and Wine Festival. Overall, Remy's hiding places were relatively easy to find with a couple of exceptions.
I think this Food and Wine scavenger hunt is a good balance of entertaining and easy, unlike the more challenging Figment's Brush with the Masters. Add in a cute and useful scavenger hunt prize and this seems like $10 well spent to tour Epcot's World Showcase with kids.
Pin it for later: