Orlando is known for warm weather with average daily temperatures around 90°F (over 30°C) from May until September. We've also experienced unseasonably hot weather during April, October, and even December. To beat the heat at Disney World use our family tested tips for surviving hot days at Disney World.
Beat The Heat At Disney World In Air Conditioned Attractions
One of the best ways to cool off at Disney World is by spending time in an air-conditioned attraction. This way you experience a fun attraction, show, or character interaction and beat the heat at Disney World at the same time.
Here's a list of our favorite indoor air conditioned attractions at each of the four Disney World theme parks. Some of the attractions have a shaded queue while others have air conditioned lines or a mix of both.
Use Genie+ To Avoid Waiting In Long Outdoor Lines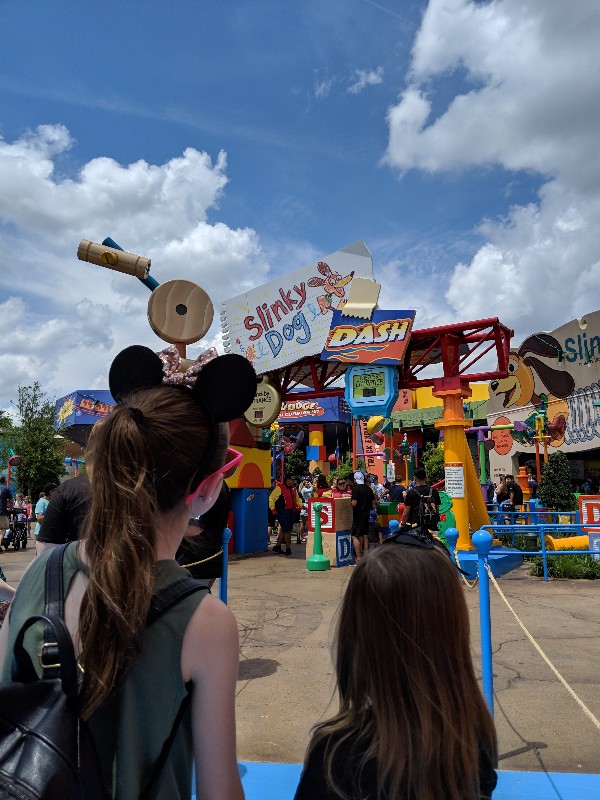 Genie+ and Individual Lightning Lanes are a great way to skip waiting in the regular stand-by line at Disney World. Purchase Genie+ or Individual Lightning Lane options as early as 7am on your park day when staying on-site.
The Genie+ system is complicated and quite different from FastPasses. Use our Genie+ guide to better understand how to use this system to avoid the heat at Disney World.
Beat The Heat At Disney World With A Sit Down Meal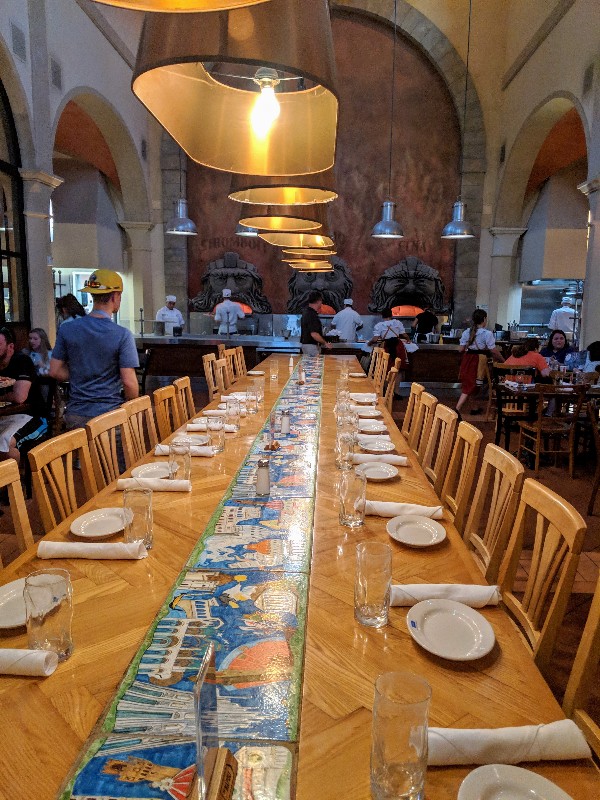 Most of the air conditioned restaurants at Disney World are table service restaurants. This is why I try to plan one sit down dining reservation each day at Disney World.
It is important to book your Advanced Dining Reservations before you arrive at the parks. During busy times of year people without dining reservations can be turned away from table service restaurants.
Check here for a list of our favorite Disney World restaurants and here for information on how to make Advanced Dining Reservations.
Stay Hydrated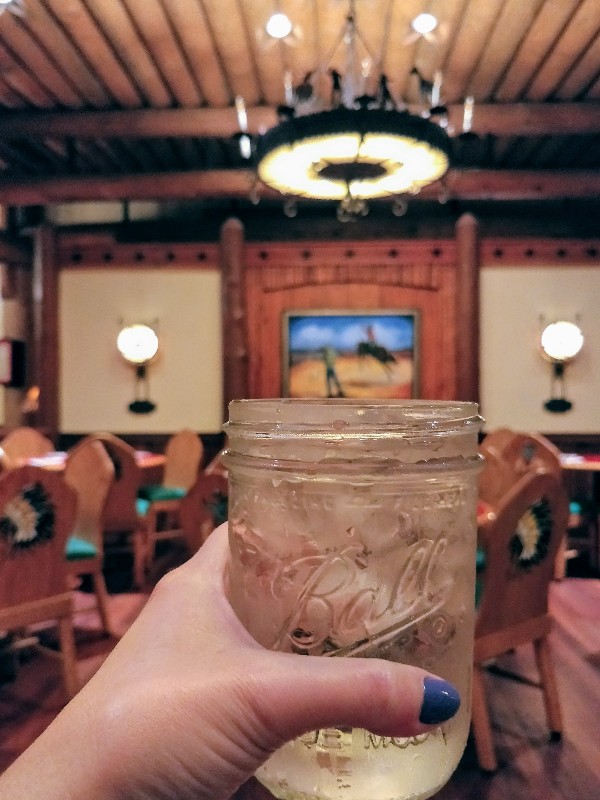 Staying hydrated is one of the most important ways to survive hot days at Disney World. It is extremely easy to lose track of water intake moving from one attraction to another and become dehydrated at the parks.
I always thought this advice was pretty obvious until recently. We were at Hollywood Studios having a great day with extended family. Right before we sat down for our dinner reservations I started to feel ill. I ended up feeling so sick a cast member had to walk with me to the First Aid station where I was treated for dehydration.
It took several bottles of water and Power-ade plus many hours to feel normal again. This was a less than magical experience that could have been easily avoided. Make sure you drink more than you think you need to avoid dehydration at Disney World.
Here's what to know in case you get sick at Disney World.
Plan Shorter Park Days
We normally plan long days at the park when going to Disney World, but we've found keeping a hectic pace isn't possible on hot days. The heat makes everyone tired and irritable. Sometimes shorter days are more enjoyable than long, tiring ones when trying to beat the heat at Disney World.
Be Flexible
I believe that being flexible is good advice whenever you visit Disney World, but especially when it is hot. To beat the heat at Disney World you might need a mid-day break, to rest over an air conditioned table service meal, or leave the parks before they close.
If you have visited Disney World before in moderate weather seasons you may not believe me, but even seasoned Disney World travelers are often ill-prepared for visiting Disney World in summer.
Spend Time At Your Disney World Resort Pool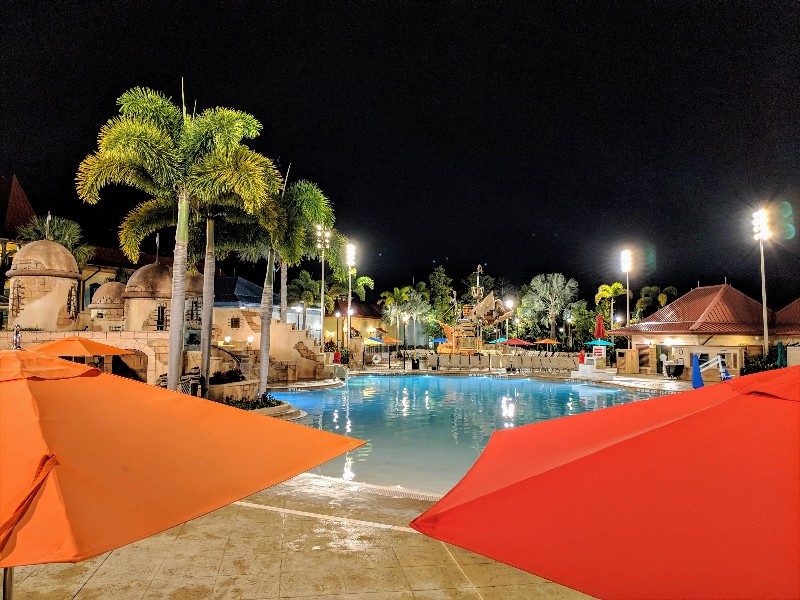 Disney World resort pools are a great way to beat the heat at Disney World. Each resort pool has its own unique theme. Some Disney World Resort pools have large splash play areas for younger kids and fun water slides for older kids both of which are perfect for a hot day.
See reviews of our Disney World Resort stays here.
Go On A Water Ride Or Visit The Water Parks
I have to admit a shameful secret: I don't like water rides. Normally I don't share things that I don't do, however I would be remiss if I didn't mention water rides and water parks since they are perfect for surviving hot days at Disney World.
Check out this review of both Disney World water parks from our friends at Have Diapers Will Travel.
Final Thoughts On How To Beat The Heat At Disney World
With these tips and a good attitude you can beat the heat at Disney World. Not only can you survive hot days at Disney you can have a great time experiencing all the parks have to offer no matter the temperature. Find out more about planning your Disney World vacation here.
Pin it for later: