The introduction of Disney World's Genie+ system has caused confusion and frustration for guests who don't understand how to use the system. Even those of us who are Disney World Genie Plus experts find the system exhausting while we seem to spend all day on our phones managing virtual queues, Lightning Lane selections, and Individual Lightning Lane purchases. Standby Skipper promises less time on the phone managing your Disney World day, but did it deliver?
What Is Standby Skipper?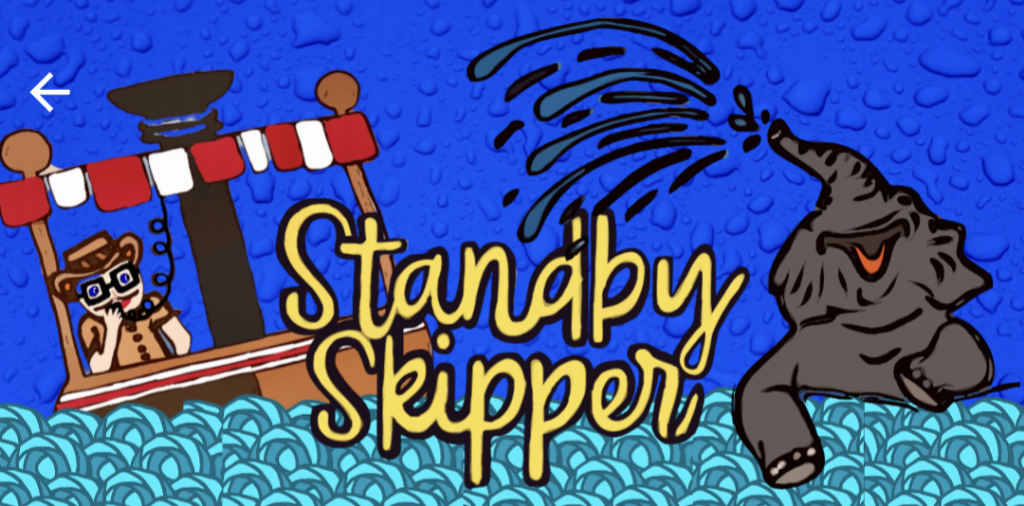 Standby Skipper is an independent company providing Disney World Genie+ booking services, for a fee. They book included Genie Plus Lightning Lanes, but you are responsible for booking your own virtual queues and Individual Lightning Lanes.
Use our Disney World Genie+ guide to understand the difference between Individual Lightning Lanes, Lightning Lanes, and virtual queues.
How Much Is Standby Skipper?
The service costs $25 per day or $45 for 7 consecutive days. This fee includes up to 12 linked Disney World guests for one price.
Do I Need To Buy Genie+ For Standby Skipper To Work?
Yes. Standby Skipper is a service that books your Genie+ Lightning Lanes, but only works if you also purchase Genie+. Disney World Genie Plus pricing varies by day and park. Find out more about the service with our full guide.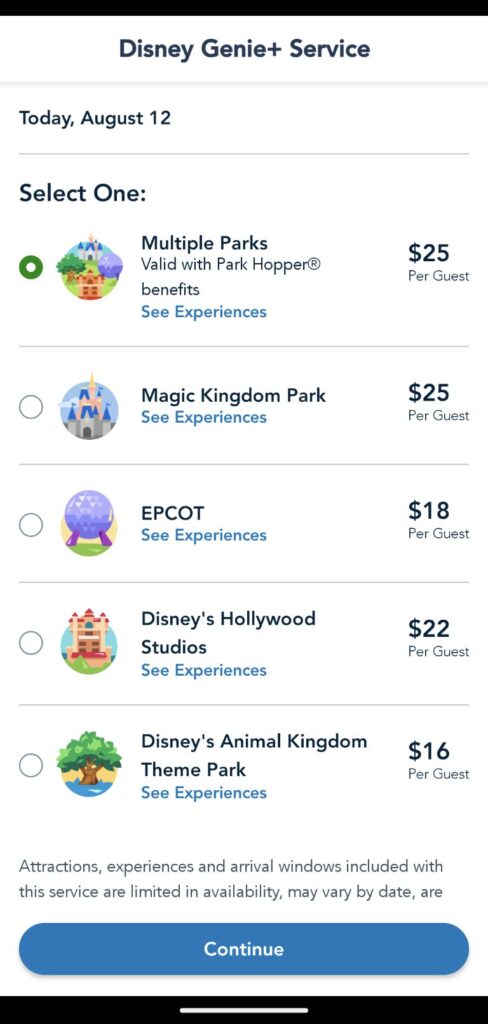 Standby Skipper Review
Getting ready for bed around 1:30am after a late night at Mickey's Not So Scary Halloween Party I decided the last thing I wanted to do was set an alarm for 7am to start booking Lightning Lanes. 
This motivated me to take a few minutes before heading to bed to set up a Standby Skipper account. Although there was a little sign up snafu, I was able to buy Genie+ and set up my search preferences in just a few minutes.
When I woke up I found that Standby Skipper had already booked a difficult to get Lightning Lane, Slinky Dog Dash, for 4:50pm.
Slinky was strategically the right choice, but we really wanted Test Track earlier at Epcot so I dropped Slinky Dog and picked up Test Track.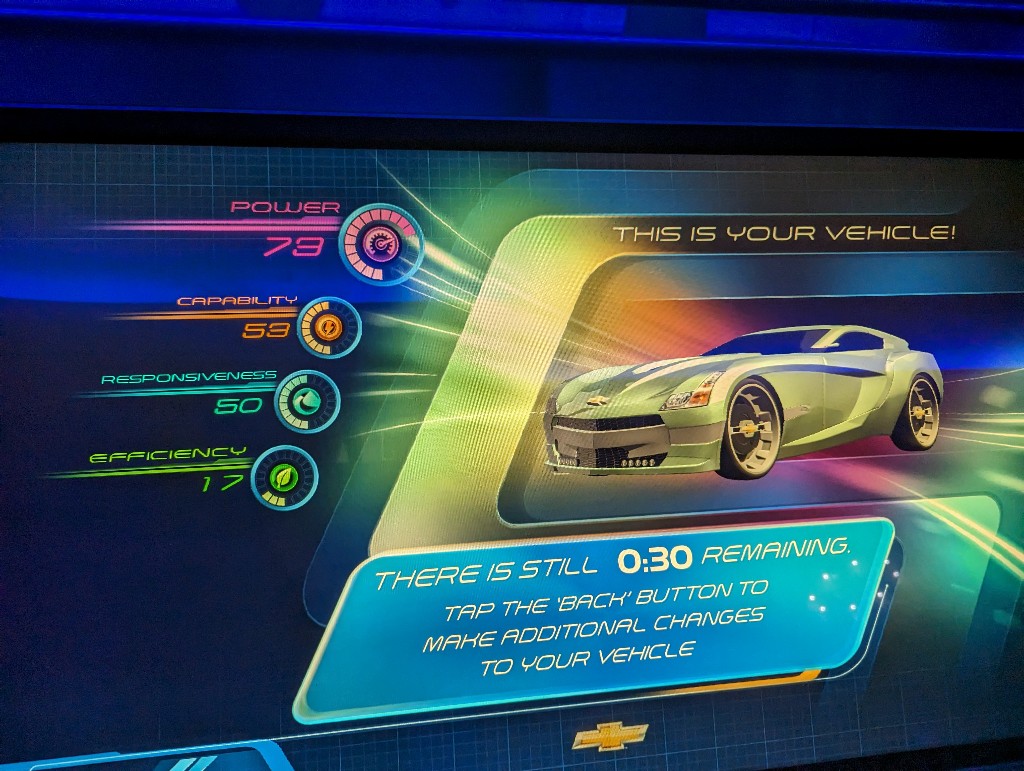 Once in Epcot I also manually reserved Soarin' before letting the app take over for the day. I also re-added Slinky Dog as an active search in case something opened up during the day.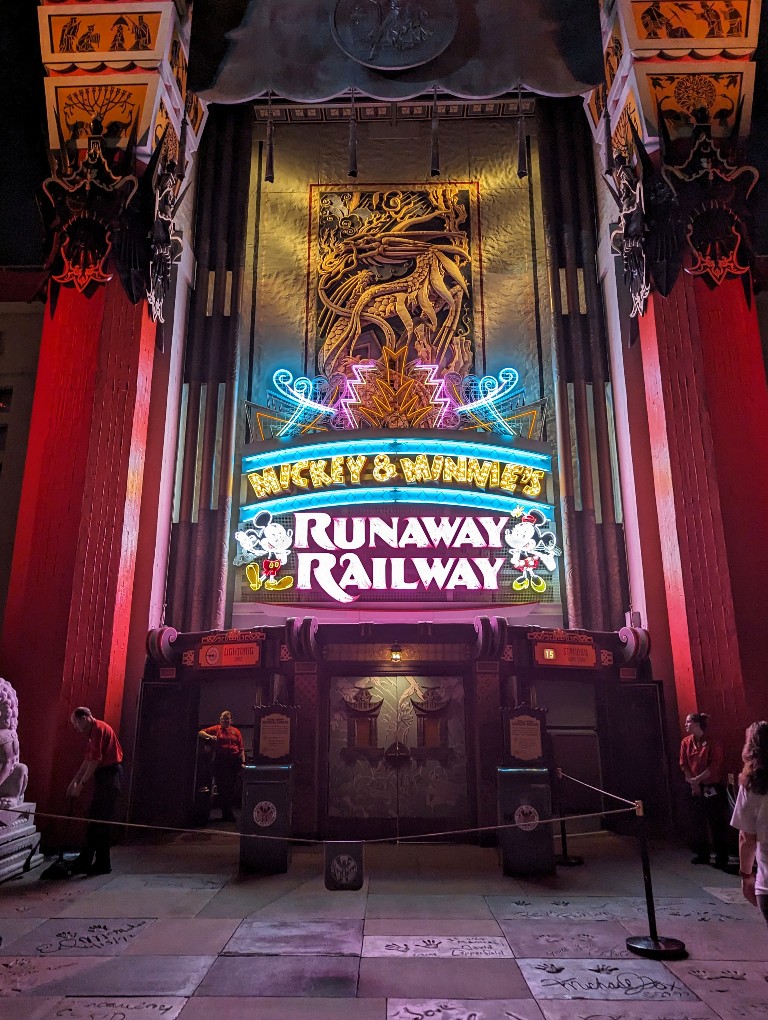 During our afternoon at Hollywood Studios Standby Skipper successfully booked us Millennium Falcon: Smugglers Run, Toy Story Mania, Slinky Dog, Star Tours, Mickey and Minnie's Runaway Railway, and Tower of Terror.
How Do I Set Up And Use Standby Skipper?
Download The App
Standby Skipper is available on both the App Store for iPhones or Play Store for Android phones.
Sign In Using Same Email As Disney World App
Open the app and enter your email address. USE THE SAME EMAIL ADDRESS AS YOUR DISNEY WORLD ACCOUNT.
Standby Skipper sends a confirmation code to your provided email address. After entering the code you'll be given some information on what the service can, and can't do, if you are friends on My Disney Experience, also known as the Disney World App.
Click the box next to "I agree to the Standby Skipper Terms of Use" and then tap the blue "Become Friends" button at the bottom of the page.
At this point you'll get a friend request on the Disney World App.
Confirm Friends and Family Request From Standby Skipper
This confirmation step can be completed through the Disney World app or through an email Disney sends.
Accept Via Email
The email comes from Disney Destinations and inside the email there is a green "accept" or white "decline" button. Tap "accept" and you are done.
Accept Via Disney World App
Click the three lines at the bottom of the main Disney World app screen to access the menu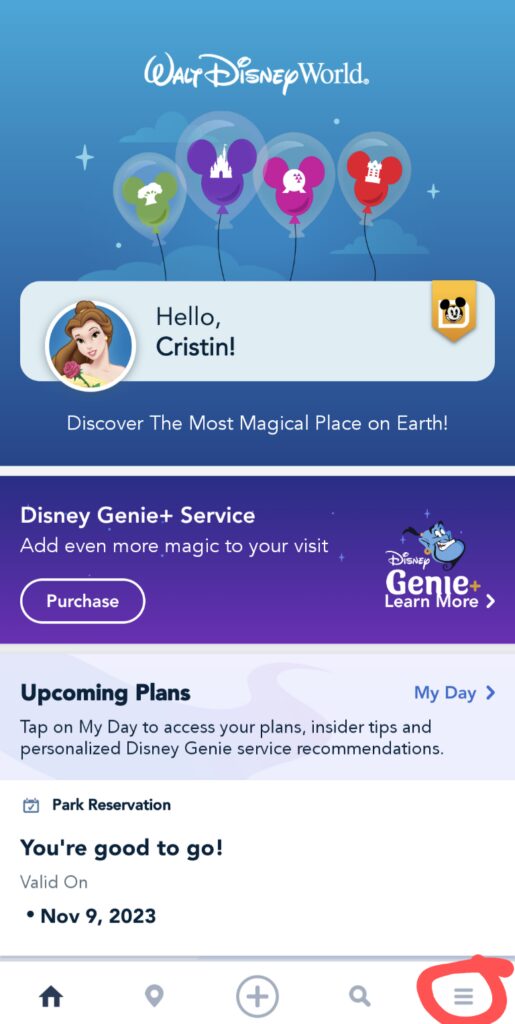 2. Scroll down to "My Profile" and click on it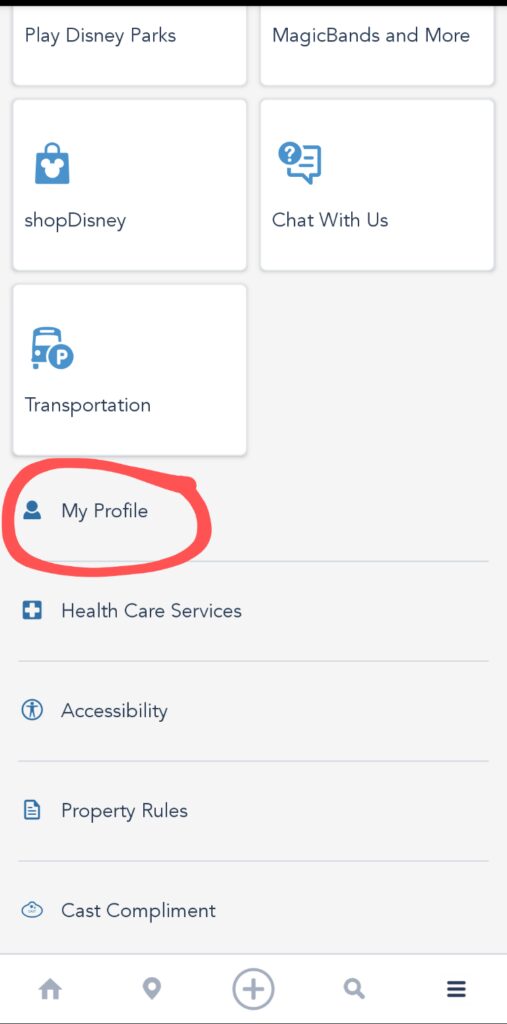 3. Click on "Friends & Family List" at the top of your screen and accept Standby Skipper's request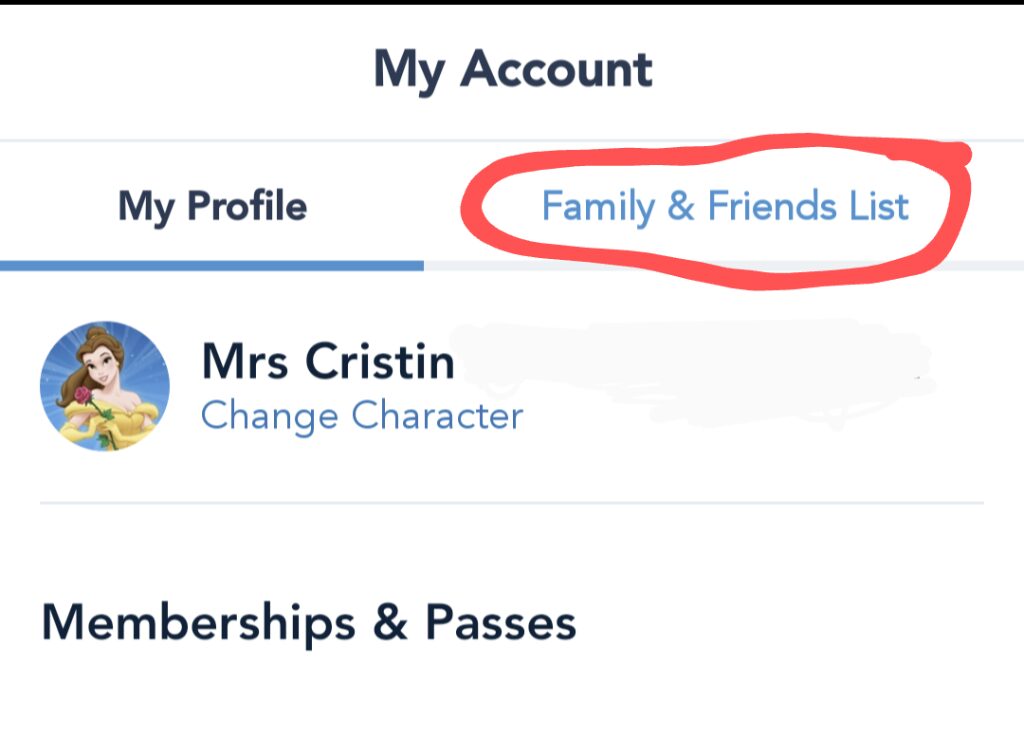 Pay For Standby Skipper
After accepting Standby Skipper's request it's time to set up Lightning Lane searches. If you choose a pay service search option you're asked to pick which pay option you want, one or seven days.
Standby Skipper has a $25 day pass or $45 for premium search access for seven days.
Set Up Active Searches
Setting up Genie+ Lightning Lane searches on Standby Skipper is easy. Scroll through the available options and tap on your preferred attraction.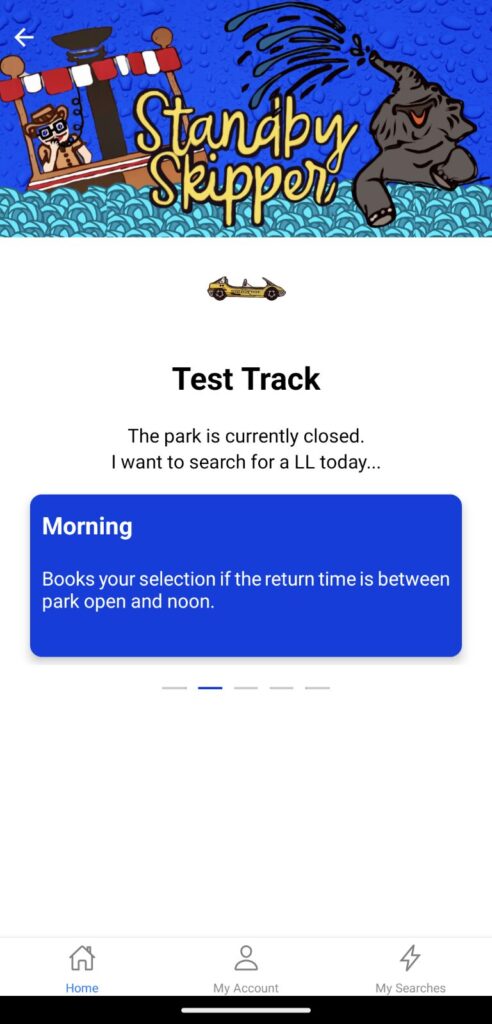 Then choose a time frame: morning, afternoon, evening, anytime, or as soon as possible.
Next select which guests want to ride before confirming. Confirm by sliding the "Swipe to Save" button at the bottom of the screen.
Check all active searches under "My Searches" where you can delete any you no longer want searched.
Standby Skipper Tips
Everyone In Your Group Not Showing Up? Check Your Settings
I successfully set up my account, paid for Standby Skipper and Disney World Genie+, but when I went to make my first search the app only showed my name instead of my whole group.
This error usually means your planning list is not shared correctly. To fix this scroll to the bottom of the Family & Friends List.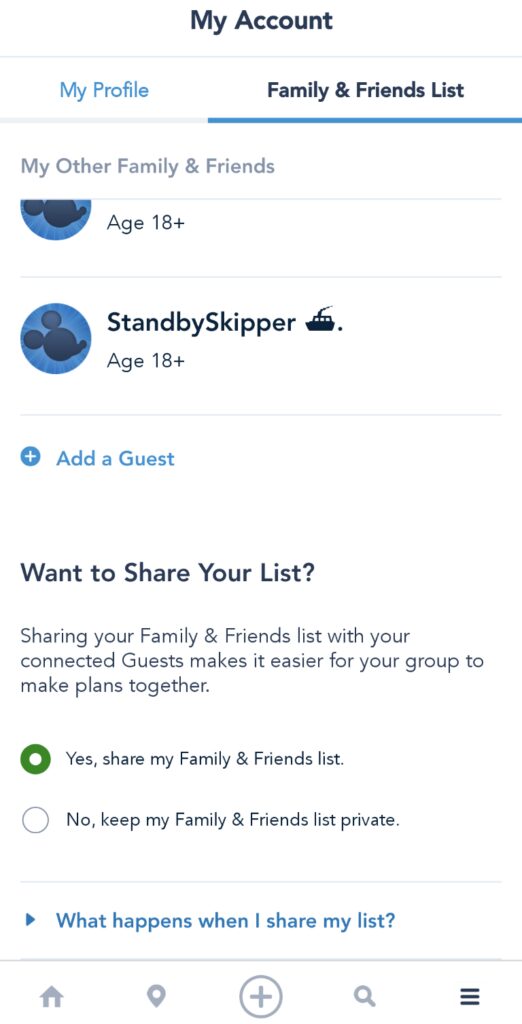 There is a section that asks "Want to Share Your List?". Click the button for "Yes, share my Family & Friends List".
Anyone who manages their own My Disney Experience account, like my teenage daughter, will then get a friend invite like you did when signing up. Have them accept Standby Skipper and you'll be all set.
Make Sure Standby Skipper Has Push Notifications On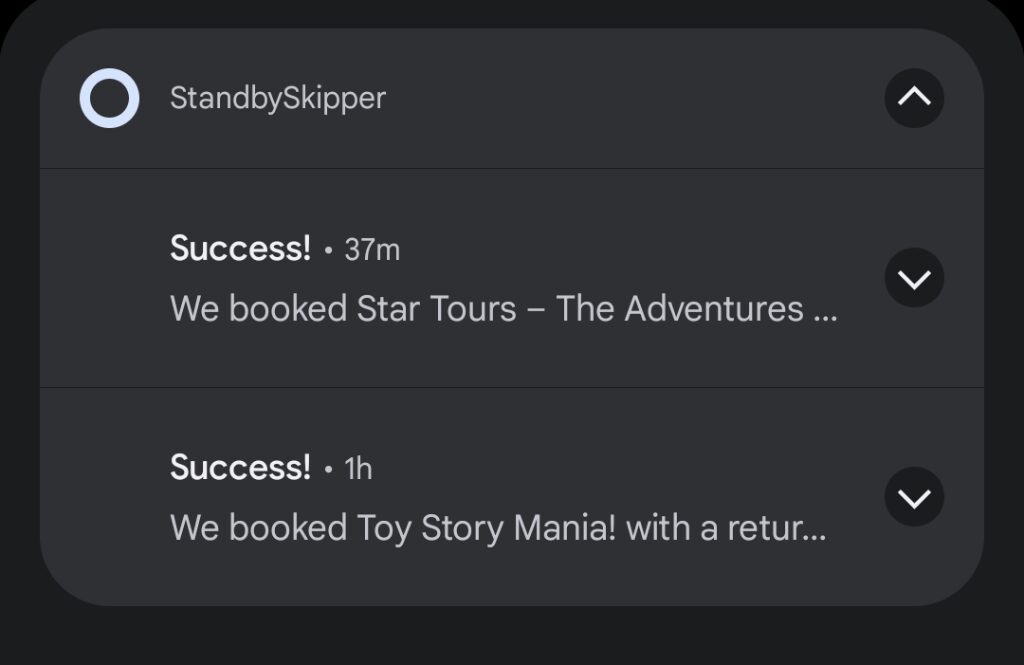 Standby Skipper sends push notifications when a Lightning Lane is booked. Other than continuously checking the Disney World app, which defeats the purpose of Standby Skipper, there's no other way to know.
I had my phone on extreme battery saver mode which turns off non-essential apps. Because of this mistake, I didn't get a booking notification and almost missed our return window.
You Might Need To Manually Adjust Lightning Lanes
The program does a good job with selecting Lightning Lanes with enough time to get to or from other booked attractions or dining reservations. However, it sometimes packs Lightning Lanes tightly and a slight adjustment helps with timing.
Trust The Process
After being conditioned to check the Disney World app every two hours or once we tap into our Lightning Lane I had a hard time breaking the habit.
I also noticed the app wasn't always booking our next lane when it became available.
However, when I manually checked options there was nothing that matched my search criteria. After checking on it a couple times I decided to trust the process and was happy with the results.
Is Standby Skipper Worth It?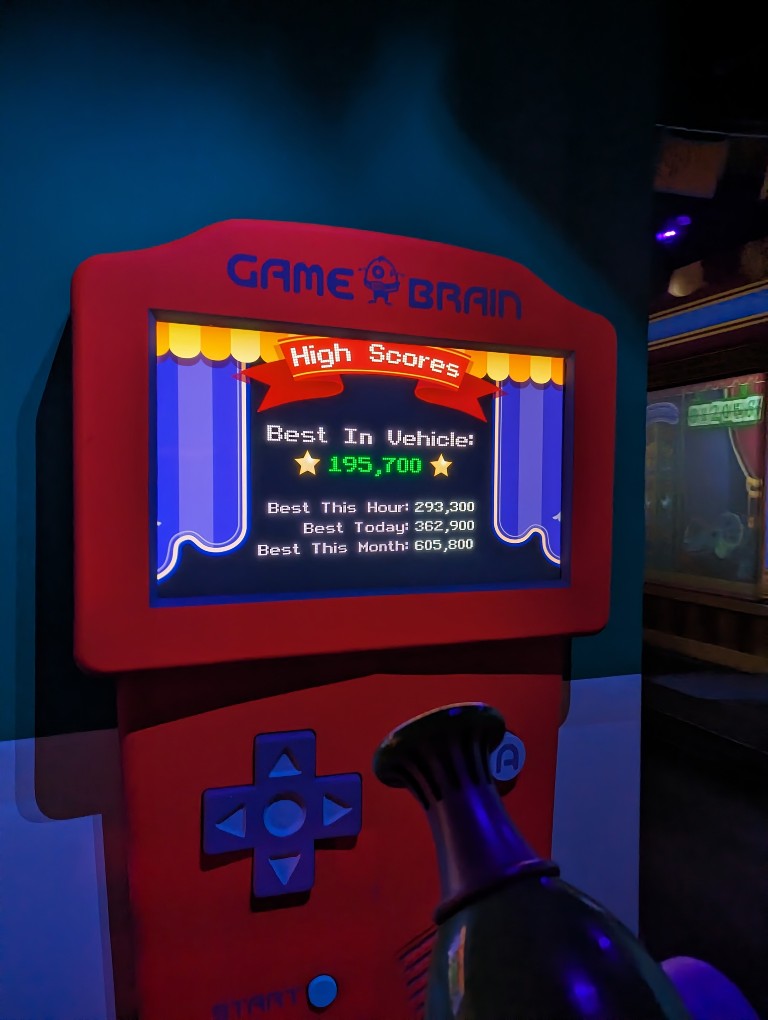 Although one more Disney World expense is annoying, Standby Skipper improved my experience at Disney World for $25 and I felt like it was worth it. For longer trips I think the $45 for up to 7 consecutive days is a great value.
After working with Disney Genie Plus regularly since it first launched, taking a day off from self-managing Lightning Lanes was incredible. Having Standy Skipper book my Disney World Genie+ Lightning Lanes was so much better than I expected.
During our test day the service managed to do as well, or better, than I would have by manually checking through the day, but without the stress of being on my phone constantly.