There's so much to do at Mickey's Not So Scary Halloween Party that managing limited party time is difficult. After attending MNSSHP for years here's how we plan a fun Mickey's Not So Scary Halloween Party itinerary.
Our MNSSHP itineraries assume you know about all the rides, shows, and characters at Mickey's Not So Scary Halloween Party. If you are new to this event use our MNSSHP Guide to better understand this Disney World Halloween Party first.
Mickey's Not So Scary Halloween Party Arrival (4pm)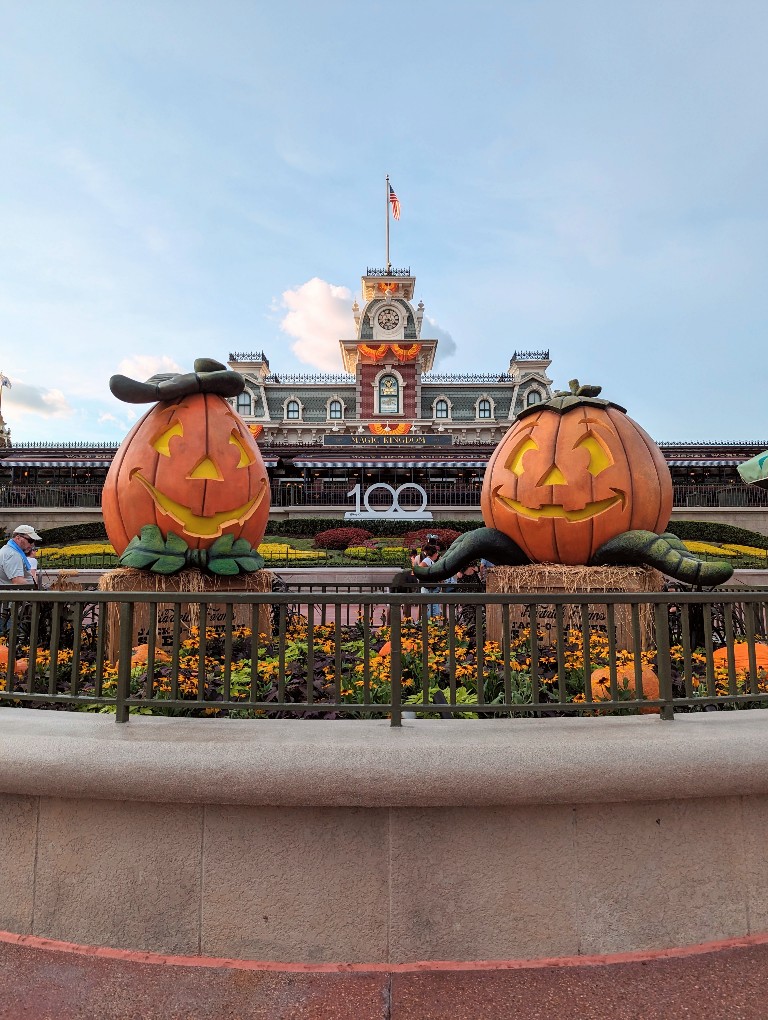 MNSSHP guests can enter Magic Kingdom at 4pm with no park reservation required. Magic Kingdom closes to daytime guests at 6pm with an official party start time of 7pm.
Normally check-in and wristband distribution goes quickly, but during the first 2023 party it took us almost 30 minutes to get our wristbands. Get into line outside the park, or at one of the inside wristband stations, a few minutes before 4pm to minimize waiting.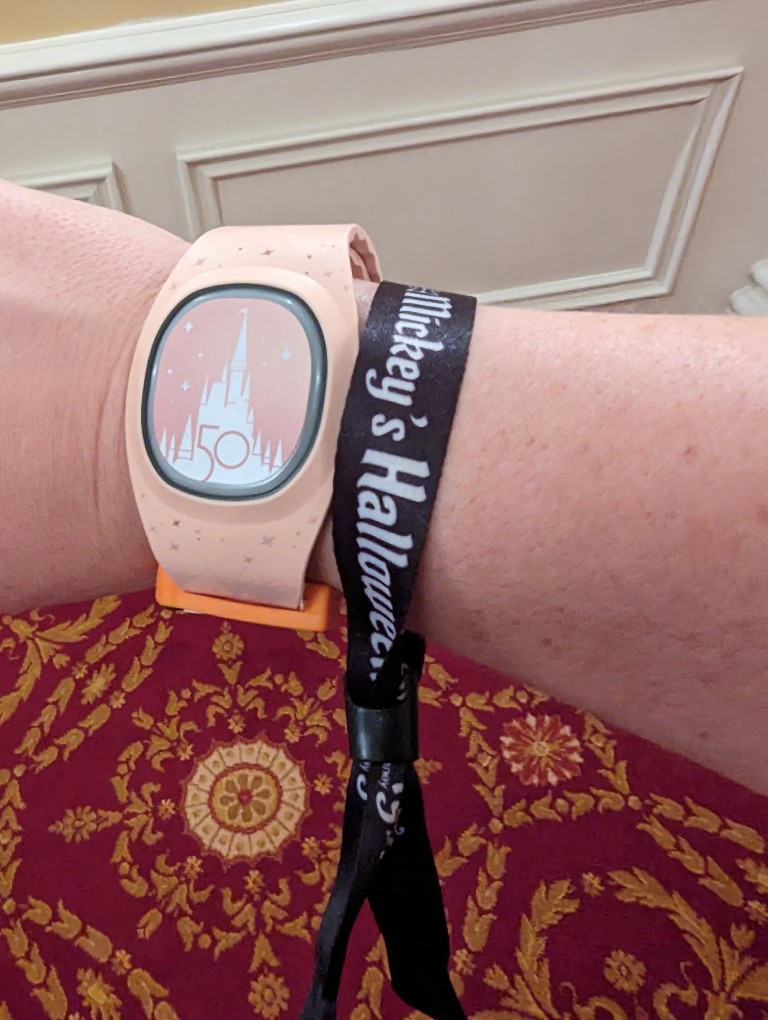 From 4pm to 6pm the park gets crowded as party guests arrive and day guests haven't left yet. Use this time to check into MNSSHP, get your party wristband, trick or treat bag, and grab something for dinner.
I like to book a table service restaurant somewhere between 4:30pm and 6pm. Over dinner we finalize our top priorities for Mickey's Not So Scary Halloween Party using the party map.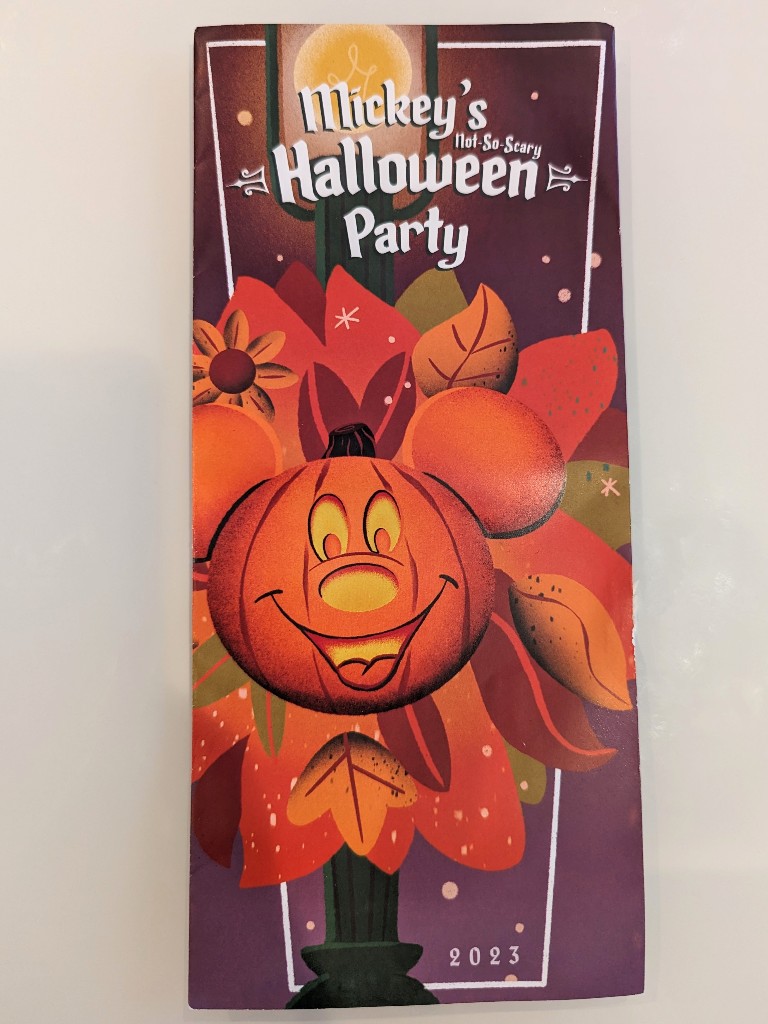 If you finish dinner before 6pm use this time to ride low wait attractions. I focus on rides with short waits that don't have a special Holiday Twist for MNSSHP.
We opted for two different approaches on our most recent Mickey's Not So Scary Halloween Parties. At one I was able to ride Dumbo, The Barnstormer, and Under the Sea -Journey of the Little Mermaid between dinner and 6pm.
The other party we chose to wait for Jack and Sally, a rare character greeting with wait times up to 3 hours. We checked in, got MNSSHP wristbands, entered the line at 4:40pm, and then waited about 2 hours. This meant a later dinner before really diving into the party.
Magic Kingdom Closes To Day Guests (6pm)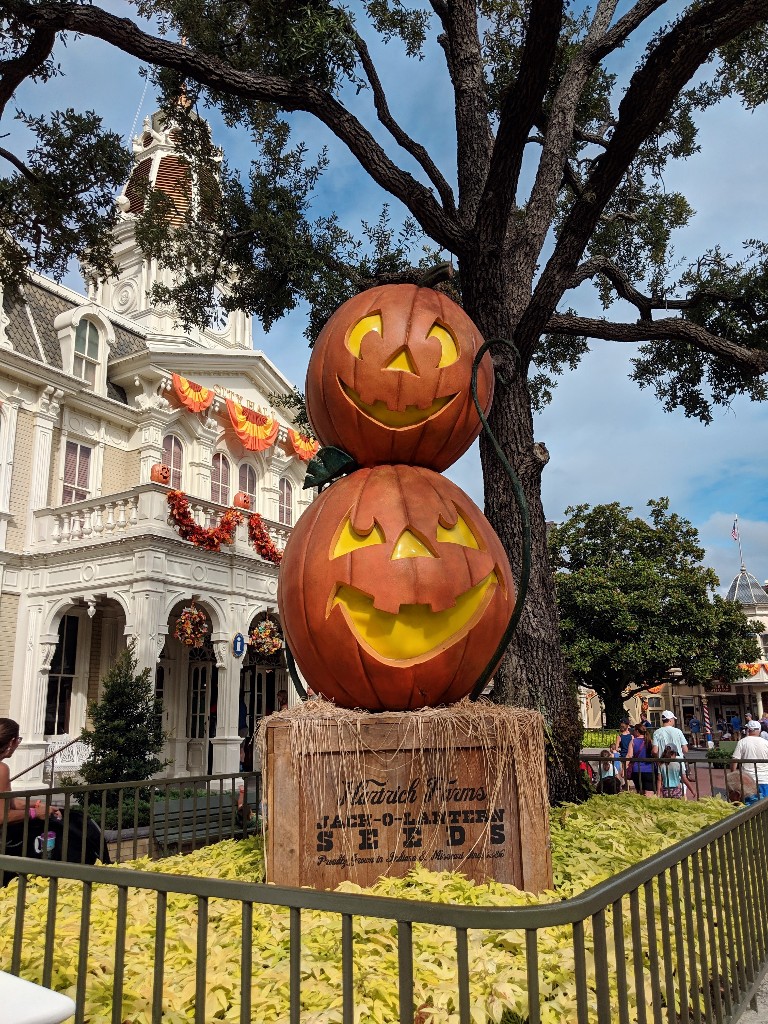 Cast members set up checkpoints into each area and check party wristbands at 6pm. Between 6pm and 7pm the wait times for popular attractions drop as daytime crowds leave.
Unfortunately, the Disney World app doesn't show attraction wait times for this hour between official park close and party start.
There are two main options for this hour. Either keep riding low wait attractions or get in line for popular characters, except Jack and Sally.
A quick note about Jack and Sally: This beloved couple begins meeting guests at 4:30pm at Town Square. Wait times skyrocket to around three hours quickly.
The wait is lower during parades and fireworks, but is always a considerable time commitment. Go to Mickey's Not So Scary Halloween Party Itinerary: Focus on Characters for more information.
Mickey's Not So Scary Halloween Party Officially Starts (7PM)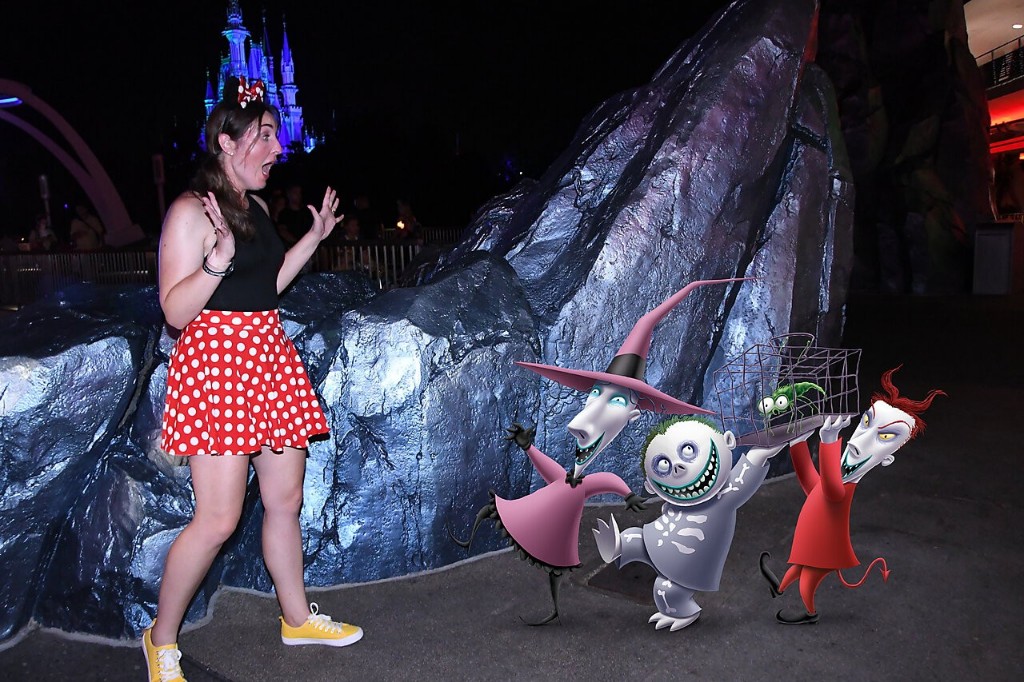 At 7pm it's finally time to party. Attractions with Halloween Twists, party only PhotoPass Magic Shots, character meet and greets, and Halloween themed live entertainment start now.
This is where it starts to get a little tricky. MNSSHP has tons of entertainment, characters, and rides with short waits making for an incredible night. However, because there are so many options it's impossible to do everything in one Mickey's Not Scary Halloween Party.
Choose one of the following Mickey's Not So Scary Party itineraries based on what is most important to your group.
Mickey's Not So Scary Halloween Party Itinerary: A Little Bit of Everything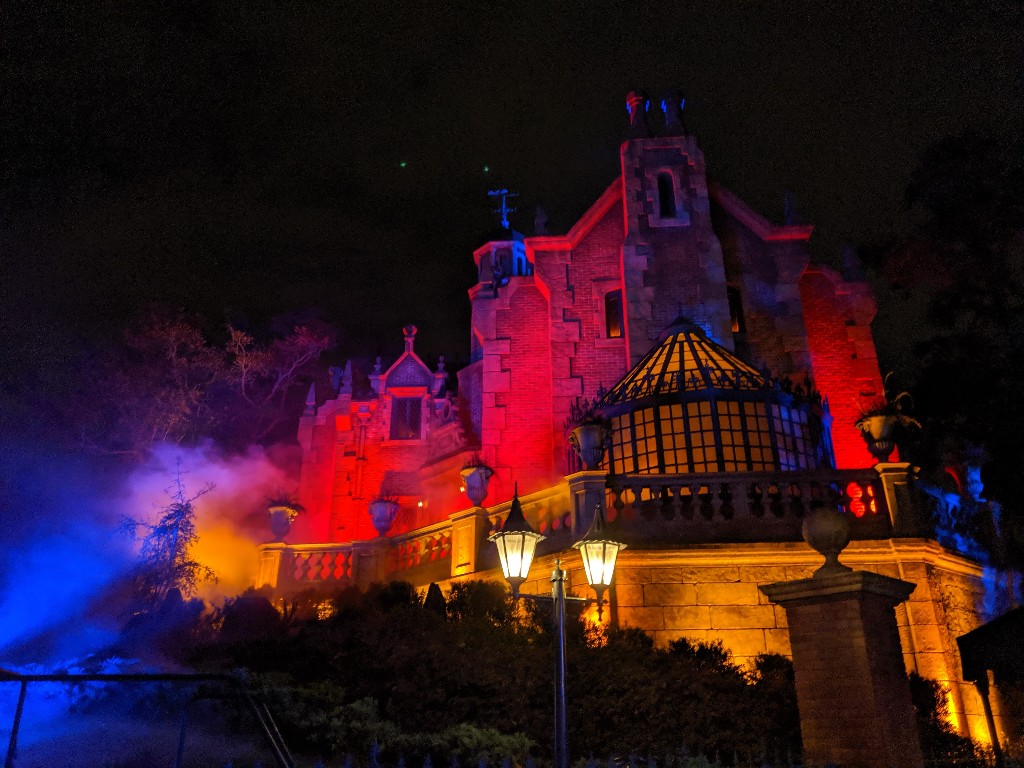 I'm starting with a little bit of everything because it's my favorite MNSSHP option. If you've followed the above itinerary from 4 to 6pm you'll be fed and have a few rides already done.
Between 6 and 7pm continue riding attractions or pick one special character experience and hop in line.
On a recent party night I used this hour between 6pm and 7pm to wait 30 minutes for Jungle Cruise. I chose Jungle Cruise because this popular attraction is a big time commitment that I wanted done before the party.
Jungle Cruise was also a strategic choice since I knew Jafar would arrive in Adventureland at 7pm. I exited, walked over, and joined Jafar's short queue at 6:53pm. This worked well and I was done with Jafar a little after 7pm.
Early Parade Itinerary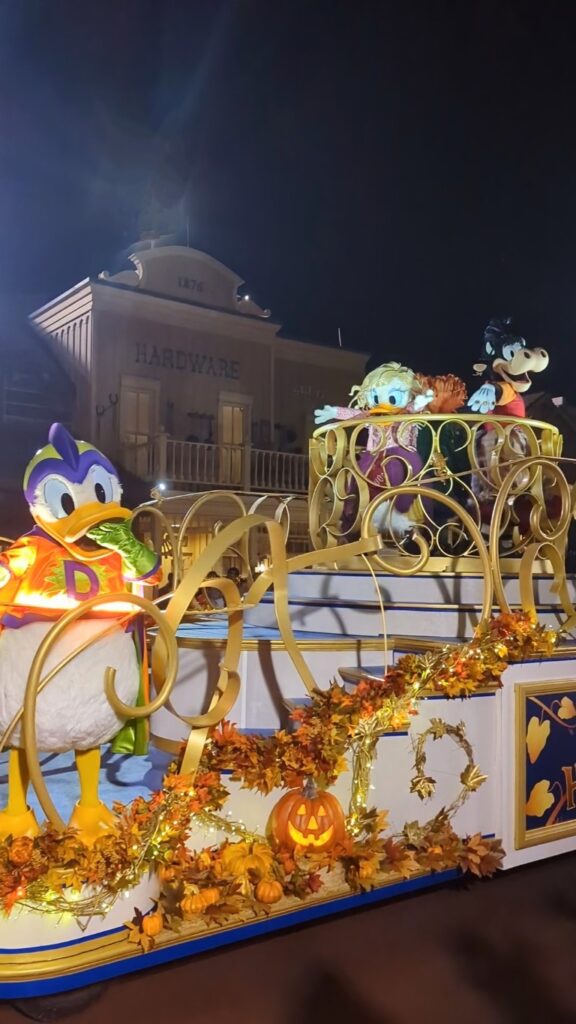 From 7 until 8:30pm enjoy attractions, take some special spooky Magic Shots, and meet another character with a short wait time. Then about 8:45pm find a parade spot for the 9:15pm parade.
Since you aren't staking out a premium spot early you'll likely be behind a layer or two of people. By using time for other MNSSHP activities you sacrifice a premium view, but can still enjoy the floats and atmosphere.
The parade route begins near the former Splash Mountain attraction and continues to the front of Magic Kingdom. If you find a spot near here you're done with the parade before those near Cinderella Castle even see the first float.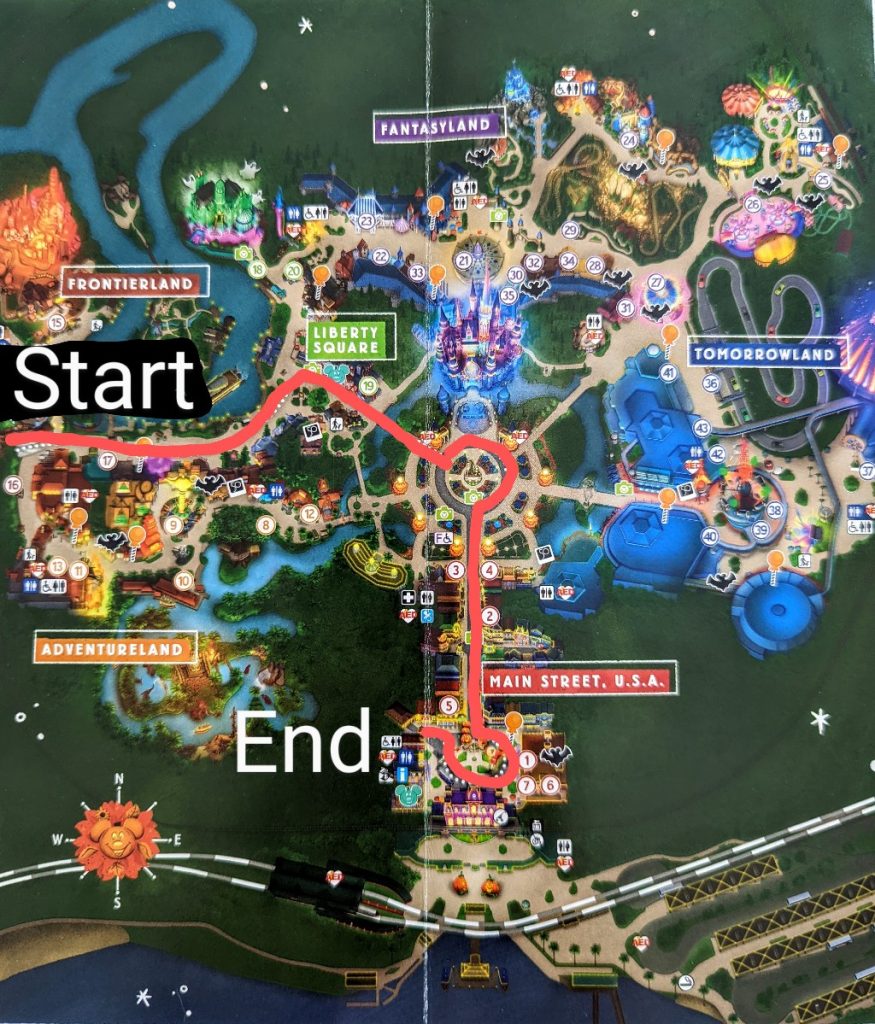 If watching the 9:15pm parade it ends about 9:30pm giving you about a half hour to ride an attraction in Frontierland, Adventureland, or Liberty Square before fireworks. Big Thunder Mountain Railroad is a great option as wait times are usually low and the walk is short.
Arrive anywhere along Main Street about 10pm for fireworks viewing. Arriving at the last minute often means obstructed views, but the castle projections and fireworks are decently visible anywhere in the hub or on Main Street.
The ability to squeeze in a ride or photo op between early parade and fireworks sacrifices a perfect view of Jack Skellington on the stage. While the animatronic is cool, it isn't necessarily worth spending a lot of time waiting for the perfect viewing spot.
Fireworks start at 10:15pm and end about 10:30pm. From the end of fireworks until 11:45pm choose your favorite rides, photo op, or short character queue.
Return to Cinderella Castle stage to catch the final Hocus Pocus Villain Spelltacular at midnight and then congratulate yourself on having a fun MNSSHP night experiencing a little of everything.
Late Parade Itinerary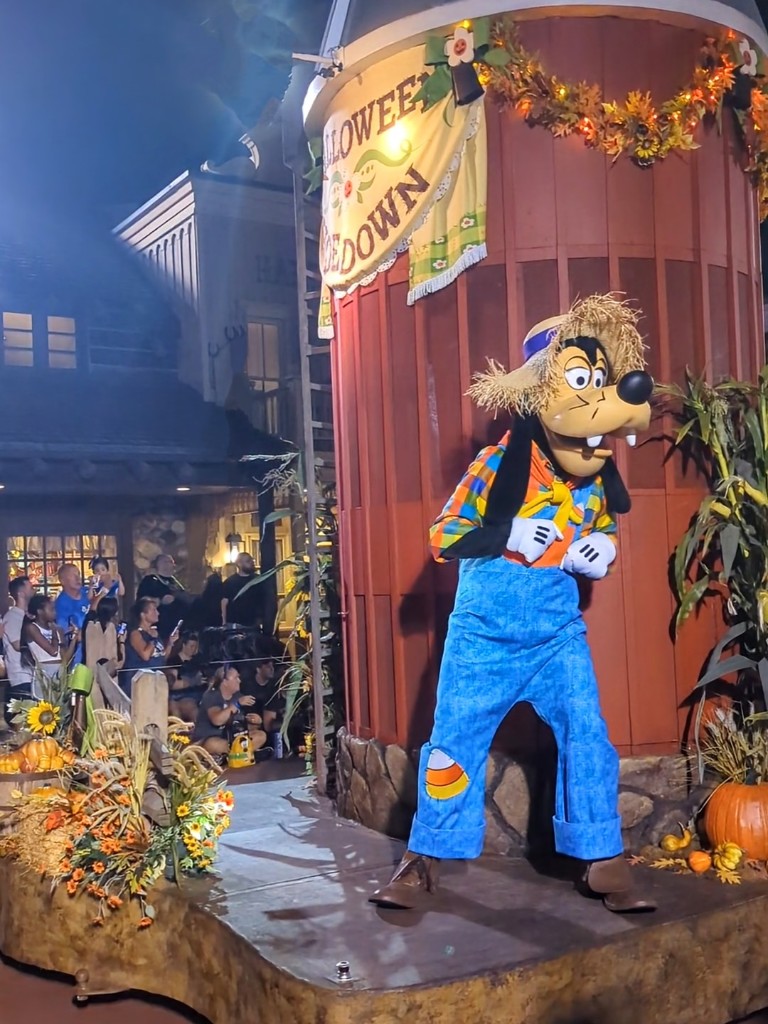 Live it up from 7pm until 10pm doing whatever rides, character meet and greets, and photo ops inspire you. Then at 10pm find a spot in the hub or along Main Street for a good, but not great view of Disney's Not So Spooky Spectacular fireworks at 10:15pm.
After the fireworks a lot of people will leave Main Street for rides and characters. This is your opportunity to find a premium 11:15pm parade spot or follow them to try and sneak a quick ride.
Please note: Leaving between fireworks and the second parade for a quick ride or photo op risks missing part of the parade.
Watch the 11:15pm parade somewhere between the former Splash Mountain attraction and Cinderella Castle. If near Fronteirland sneak in one last ride for the night before the party ends at midnight.
If watching the parade near the castle either stick around and watch the final Hocus Pocus Villain Spelltacular at midnight or hop in line for one last nearby attraction before leaving Magic Kingdom.
Mickey's Not So Scary Halloween Party Itinerary: Focus on Entertainment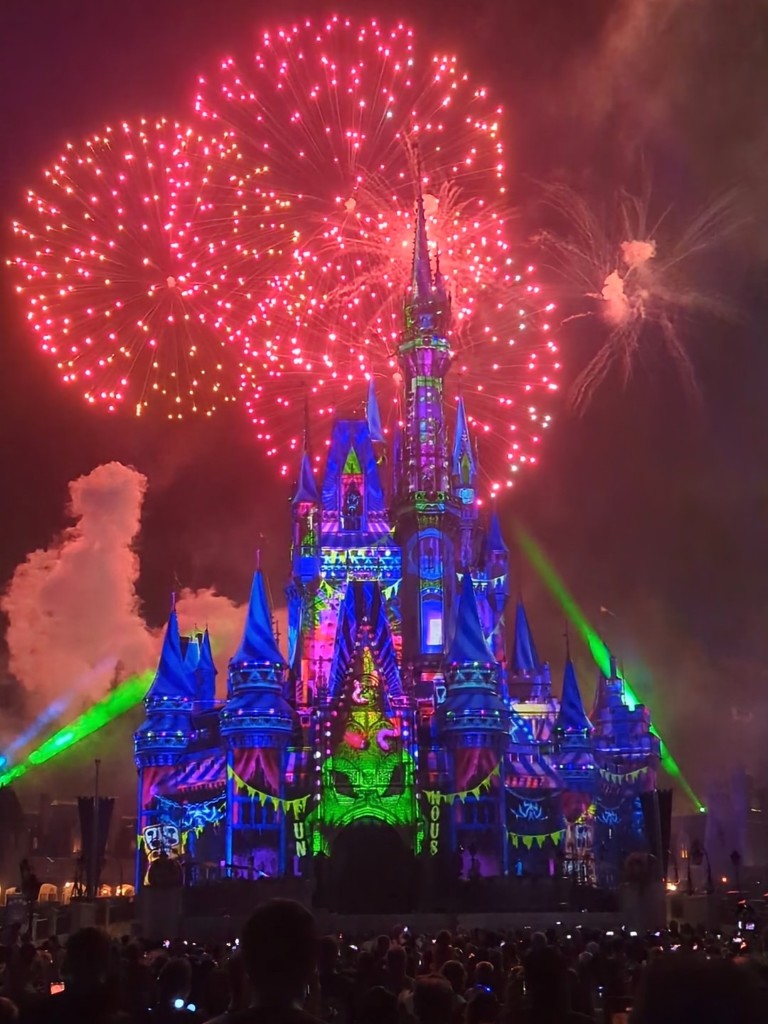 MNSSHP has several unique entertainment options during parties. Hocus Pocus Villain Spelltacular, Mickey's Boo To You Parade, and Disney's Not-So-Spooky Spectacular Fireworks are all fabulous live shows, but they take up a huge amount of party time.
If MNSSHP entertainment is your party priority I suggest riding one or two attractions between 7 and 7:45pm then grabbing some snacks to enjoy during downtime between performances. Arrive at the Cinderella Castle hub no later than 8pm to find a spot for the 8:35pm Hocus Pocus Villain Spelltacular.
Look for a spot that has a view of both Hocus Pocus Villain Spelltacular on the castle stage and the Boo To You Parade route. The Spelltacular lasts roughly 20 minutes and ends just before 9pm.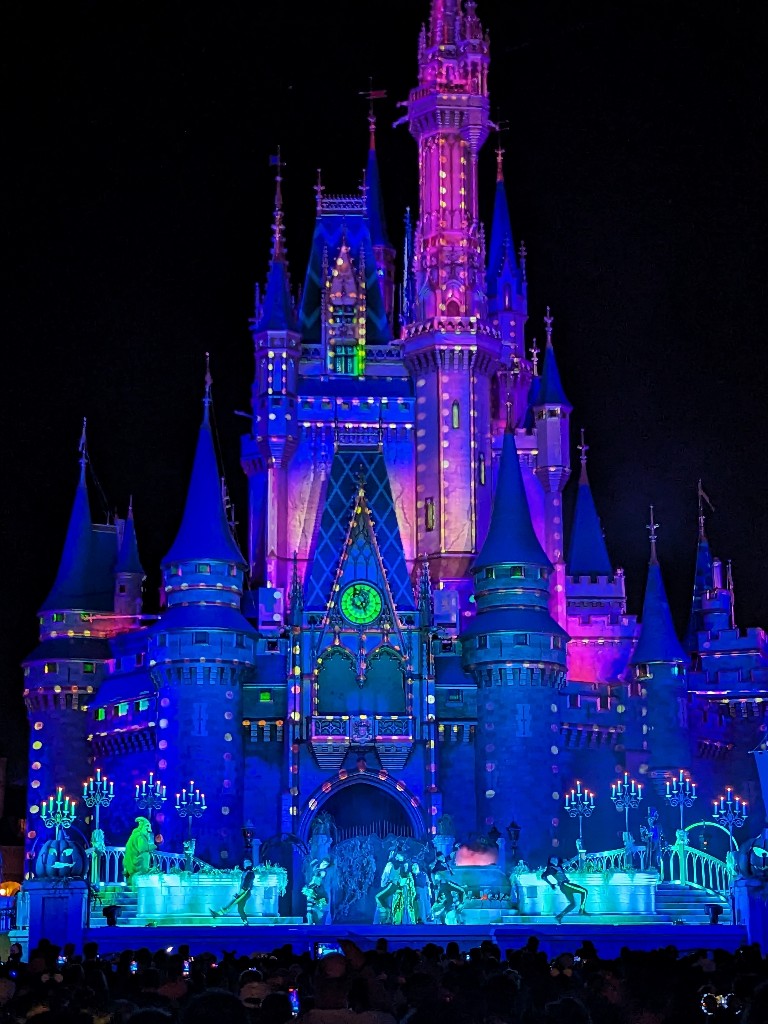 Mickey's Boo To You Parade starts at 9:15pm near the former Splash Mountain attraction and arrives in the hub at 9:35pm.
While this 35 minutes may feel wasted it's a decent investment to have a good parade viewing spot. If you leave and come back you'll end up behind rows of guests with limited views.
Mickey's Boo To You parade ends in the hub about 9:55pm. After the parade lots of people leave for rides or character meet and greets. This is a great time to snag a spot closer to the castle for Disney's Not So Spooky Spectacular fireworks.
Fireworks and castle projections are easily seen from most of Main Street. However, the only way to see Jack Skellington on the castle stage is to be somewhere between the Partners statue and Cinderella Castle stage.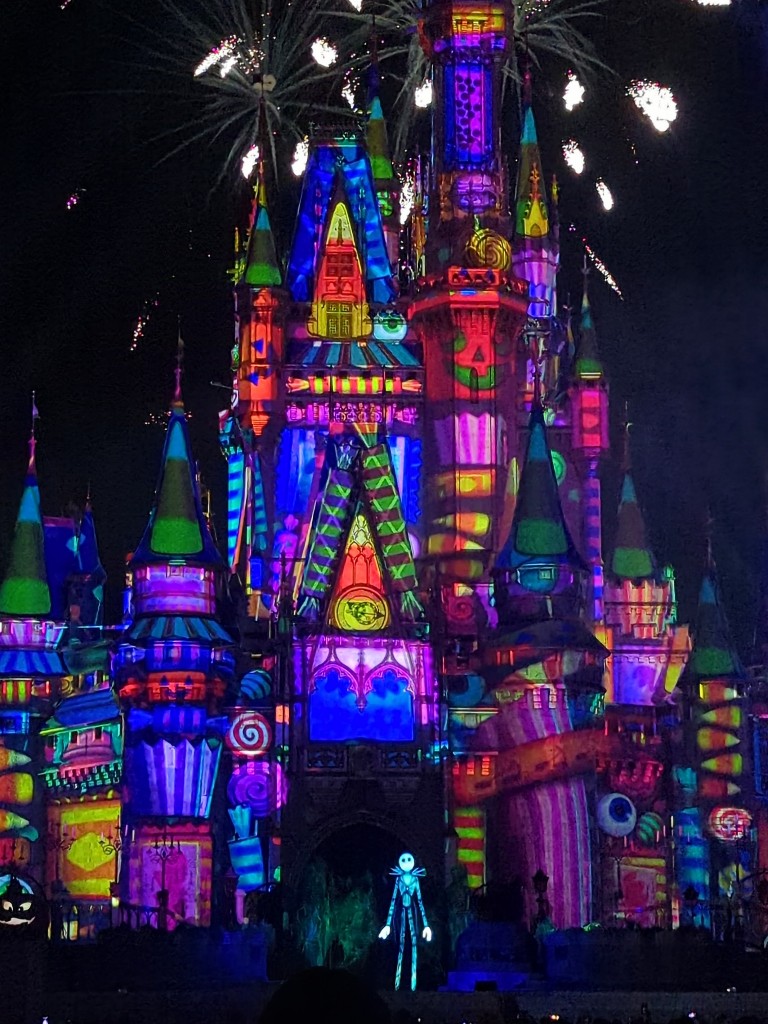 Disney's Not So Spooky Spectacular only takes place once per night at 10:15pm and ends about 10:30pm. Crowds are thick leaving the hub after fireworks, but you'll still have a little over an hour to enjoy rides or special photo ops before the party ends.
Mickey's Not So Scary Halloween Party Itinerary: Focus on Rides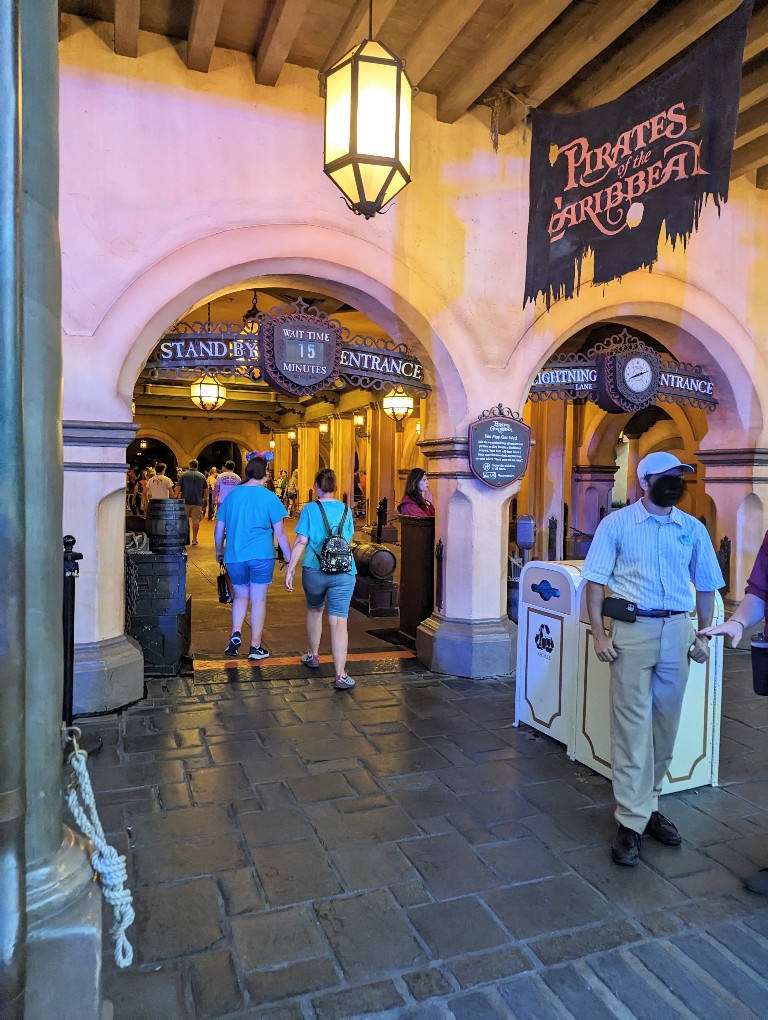 If you've come to MNSSHP to ride all the rides you're in luck. Most guests prioritize characters, entertainment, and specialty photo ops at MNSSHP.
This means overall low wait times which drop even further during fireworks and parades. There are three attractions with a Halloween Twist at MNSSHP: Mad Tea Party, Space Mountain, and Monsters, Inc. Laugh Floor.
If these Halloween Twist attractions are important to you prioritize them early in the night and then you can be flexible fitting in other rides.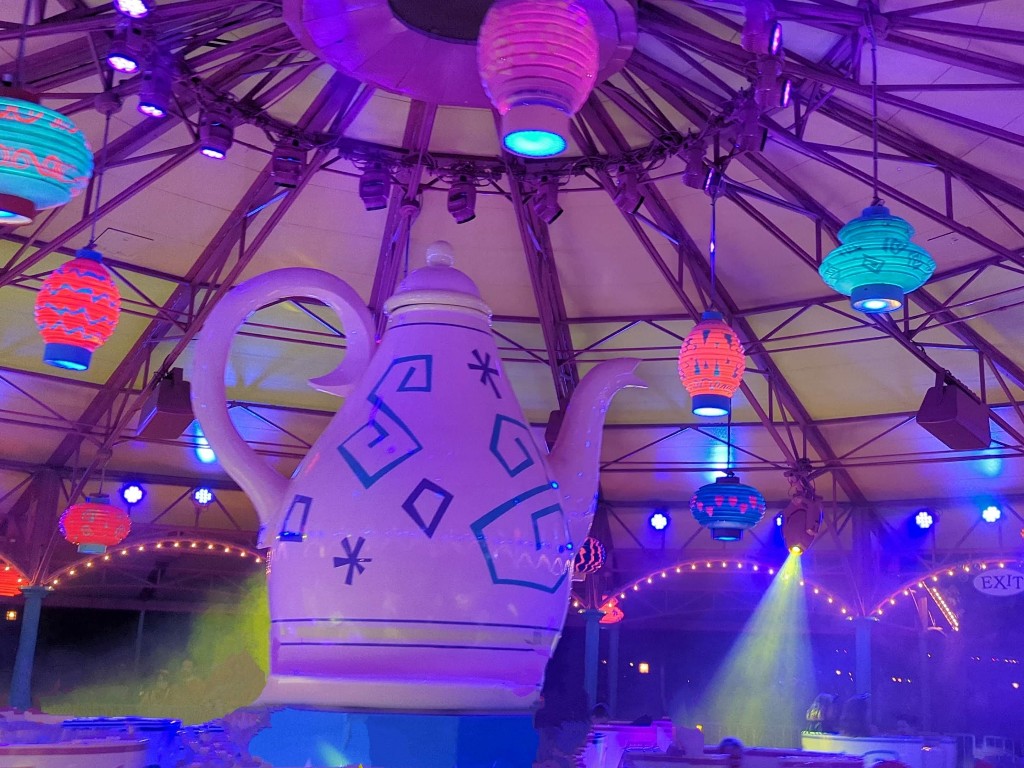 Of these three Halloween Twist attractions I'd skip Monsters, Inc. Laugh Floor. Although the show is funny, and there are trick or treat stations in the queue, the show takes a surprisingly long time.
Use the Disney World app to monitor wait times. Maximize the number of rides by focusing on low wait time rides early and then hitting popular attractions during parades and fireworks.
For example, on a recent party night Seven Dwarfs Mine Train had a 20 minute wait during fireworks, but then jumped to 40 minutes immediately after fireworks. Watching the app wait times plus using the entertainment schedule to your advantage is the best way to maximize rides at Mickey's Not So Scary Halloween Party.
Mickey's Not So Scary Halloween Party Itinerary: Focus on Characters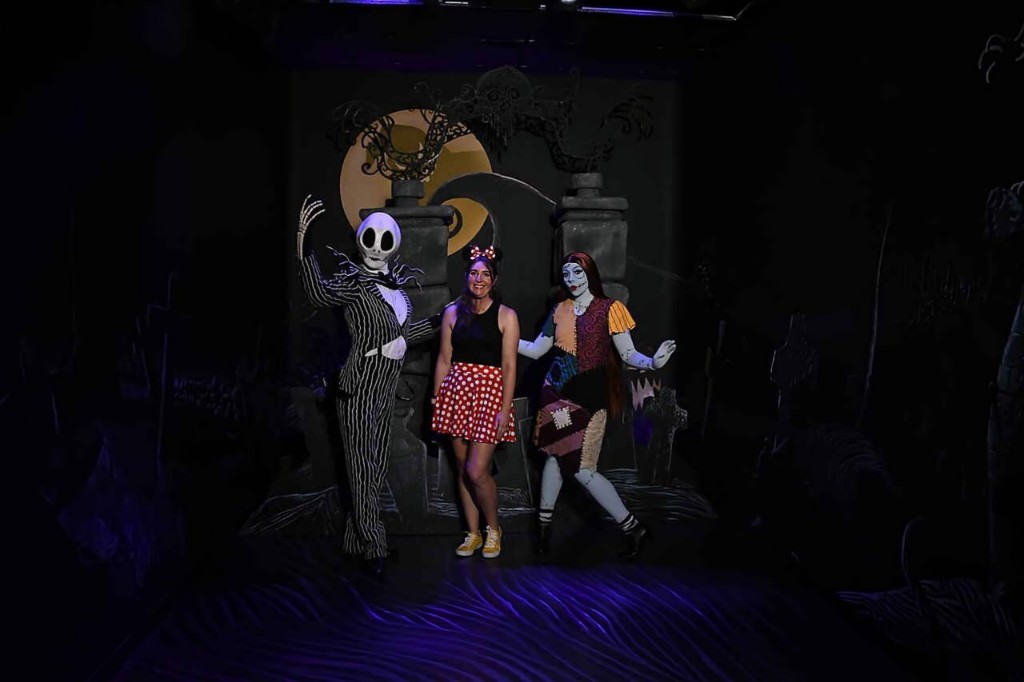 Characters are a lot of fun at MNSSHP, but many require long waits. To have the best chance of meeting Jack and Sally without using most of your party time, or missing fireworks and parades, get in line right at 4pm. 
Jack and Sally meet MNSSHP guests starting at 4:30pm and if you get in line at 4pm you'll usually end up waiting about 2 instead of 3 hours. This still leaves plenty of time for other characters.
We've also had success getting in line for Jack and Sally around 10:45pm as our last party activity. Unfortunately, going near the end of MNSSHP is a gamble since the line usually closes for capacity sometime between 10:30 and 11pm.
If Jack and Sally aren't your thing then you have from 4 to 6pm to ride attractions and eat something. Other party characters don't meet guests until 7pm, but it's a good idea to get in line for characters like Elvis Stitch, the Seven Dwarfs, or Donald and Daisy in their Halloween costumes around 6pm.
Prioritize MNSSHP characters that are either rare like the Seven Dwarfs or have special costumes like Stitch, Donald, Daisy, and Mickey or rare couples like Ariel and Eric and Aladdin and Abu.
It's easy to use all your party time on a handful of characters. Choose a few that are most important to you and skip characters like the princesses since the meet and greet is exactly the same as a daytime visit.
Final Thoughts On Planning A Perfect Mickey's Not So Scary Halloween Party Itinerary
While it is impossible to do everything in one night at MNSSHP, an amazing time is guaranteed with a plan and a good attitude. This event is one of our favorite Disney traditions and we hope you love it as much as we do.