One of the best Chicago Christmas activities isn't downtown, but inside the Museum of Science and Industry. MSI Christmas Around the World has over 50 themed Christmas trees plus access to amazing science exhibits. See why Christmas Around the World at MSI should be on your Chicago Christmas bucket list.
When Is MSI Christmas Around the World?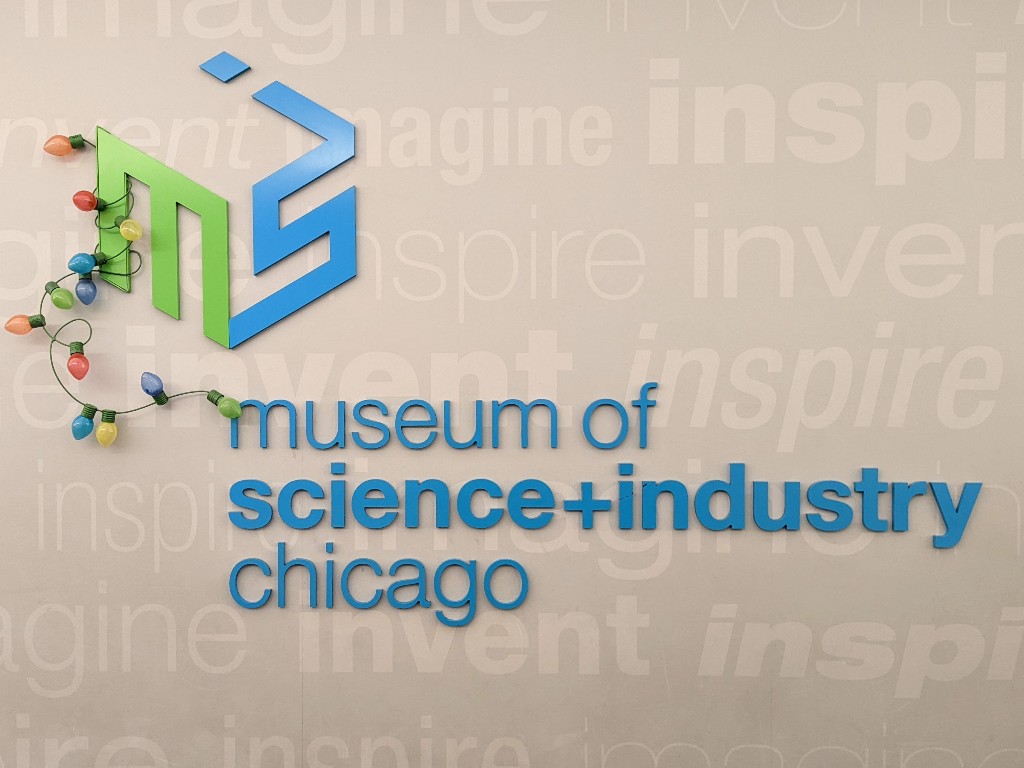 The museum kicked off the 2021 holiday season November 17 and Christmas Around the World continues until January 3, 2022.
Christmas Around the World History
This MSI Christmas tradition began in 1942 as the world struggled with World War II. MSI Christmas Around the World was originally a single tree with ornaments representing each of the Allied countries.
This first tree celebrated the similarities between people despite varied countries, heritage, and traditions. Designed to showcase how similar people are, the inspiration was to unite instead of divide during a difficult time.
Christmas Around the World Trees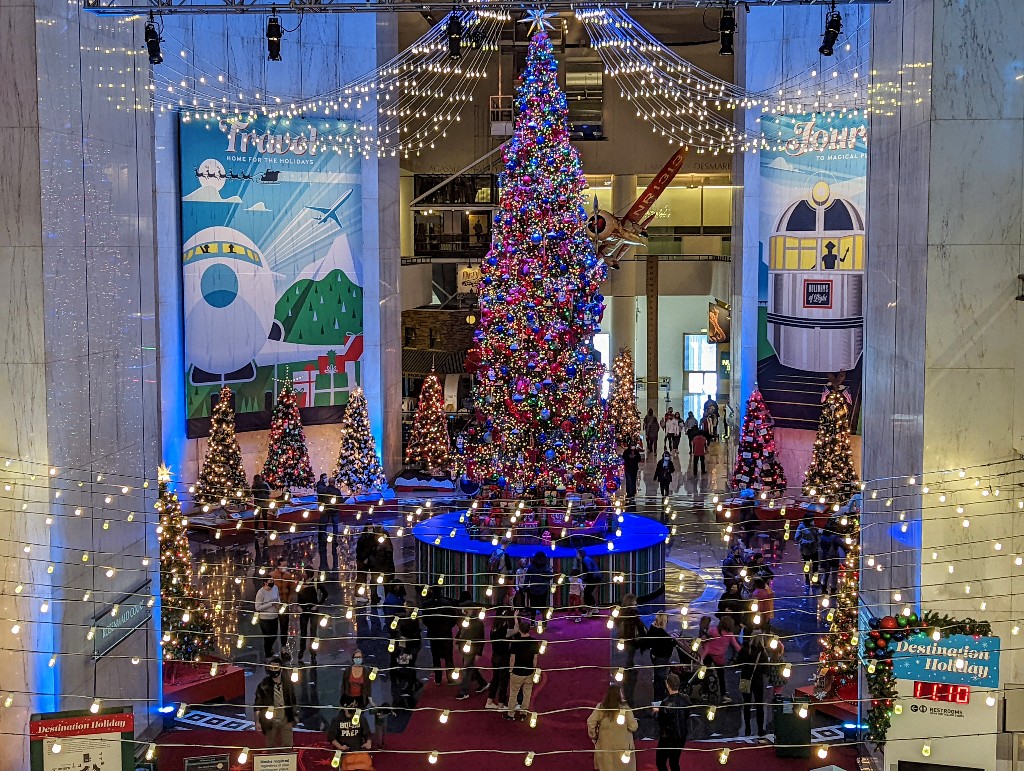 This message of joy and inclusion continues today at MSI Christmas Around the World. Over the years, this Chicago Christmas tradition has expanded to showcase over 50 beautifully decorated trees.
The dazzling MSI Grand Tree is the focal point of the rotunda greeting you when you come up the escalator. From here, trees sparkle throughout multiple hallways and galleries.
Trees are lovingly decorated by volunteers with decor representing each country's Christmas traditions plus informational signs. These signs provide a great overview of holiday traditions and why the decor represents that country or region.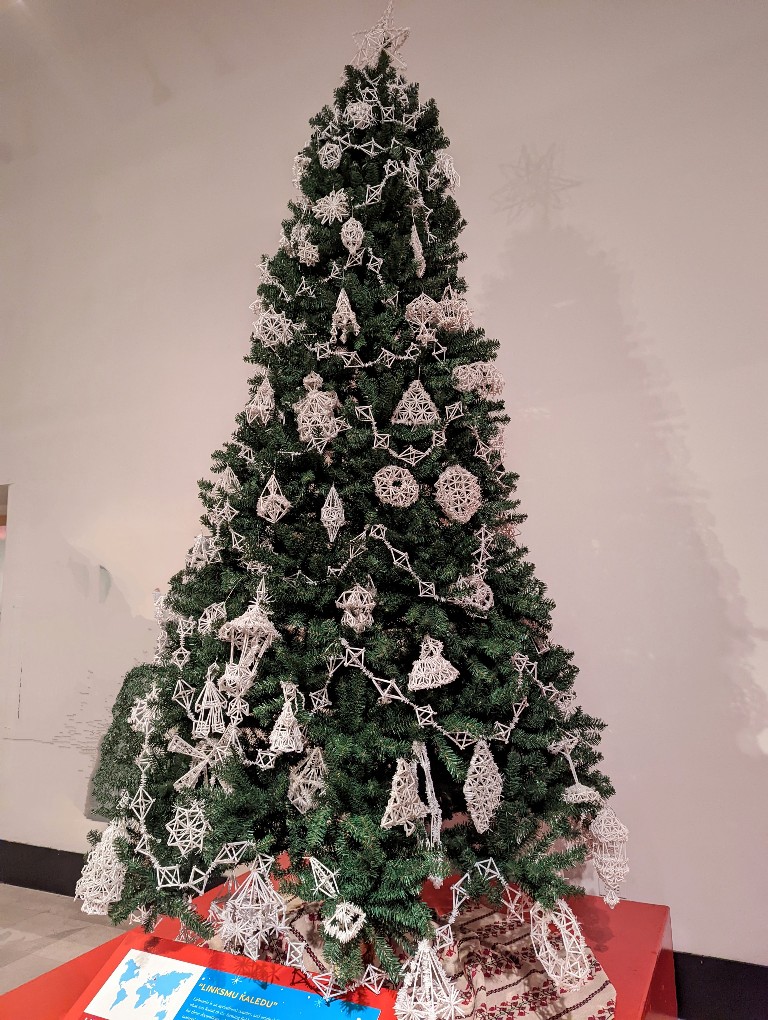 Learning more about each tree is fascinating. For example, Lithuania's tree is covered in ornate, woven ornaments made of white drinking straws. Originally made of wheat and rye straw from farming fields, these intricately woven, detailed versions from drinking straws are stunning.
There are so many incredible trees we find it impossible to pick a favorite. We love walking around admiring the special details on each of the trees.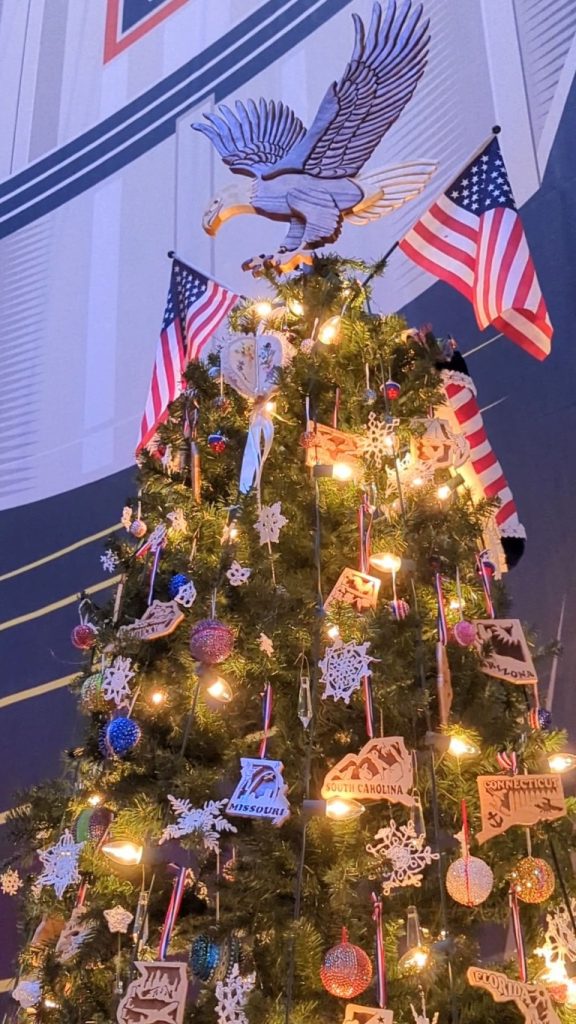 One tree that had special meaning for us this year was the United States tree. Covered in wooden state ornaments, it puts into perspective how far we've come on our goal of seeing all 50 states.
Holidays of Light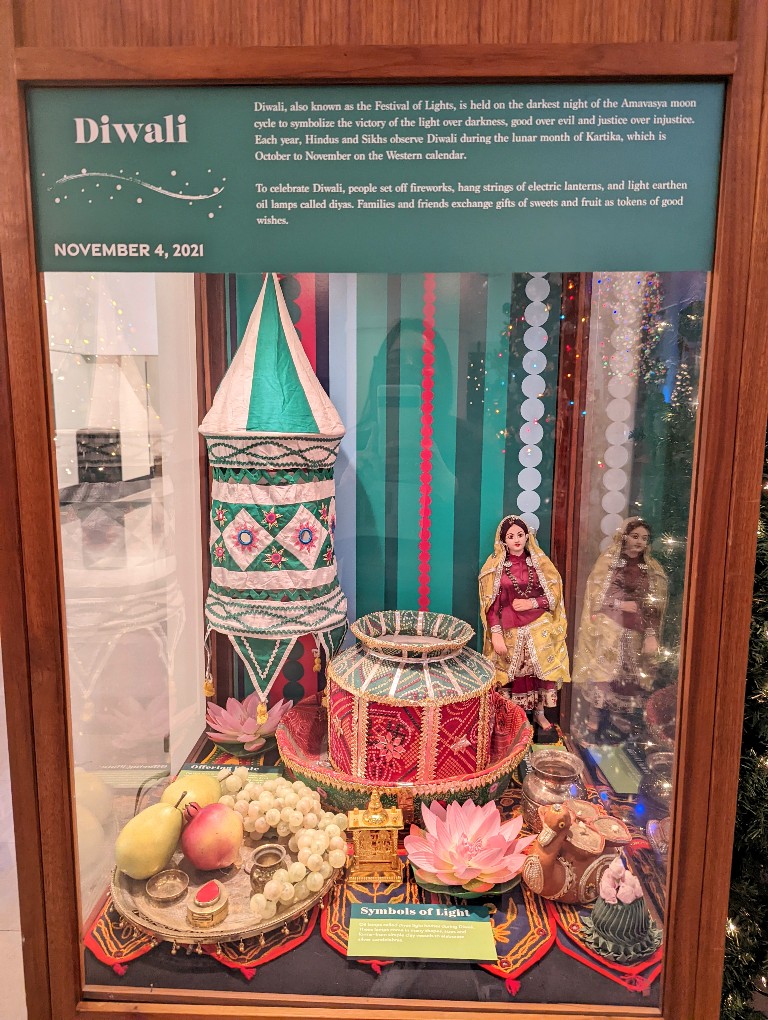 In addition to Christmas Around the World, MSI also has Holidays of Light. These informational displays highlight celebrations like Lunar New Year, Diwali, Kwanzaa, Ramadan, Hanukkah, Visakha Day, and St. Lucia Day.
These displays are a wonderful way to educate visitors about customs and holidays that may be new to them. Plus, it enhances the goal of inclusion Christmas Around the World began all those years ago.
Pictures with Santa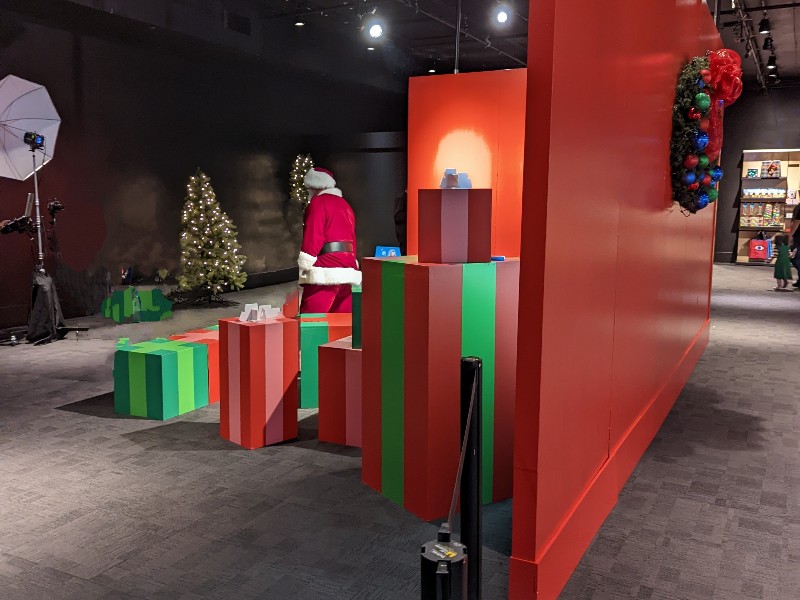 Tucked into the Holiday Shop Santa meets with Museum of Science and Industry visitors. Meeting Santa requires a special fee and reservation time. Santa is only available on select days, so check the calendar when planning your visit.
MSI visitors can add on the "Photo with Santa" option while purchasing tickets. If you aren't sure you want a picture ahead of time that's okay. Same-day Santa photo time slots are sometimes available for booking at the museum. Purchase Santa tickets in the entry hall or Santa's Studio if there is last minute availability.
Here's an important tip. Don't be like me and think you can sneak in to see the big guy while at MSI. His portrait studio is set up in a way that makes this nearly impossible.
Tour the Exhibits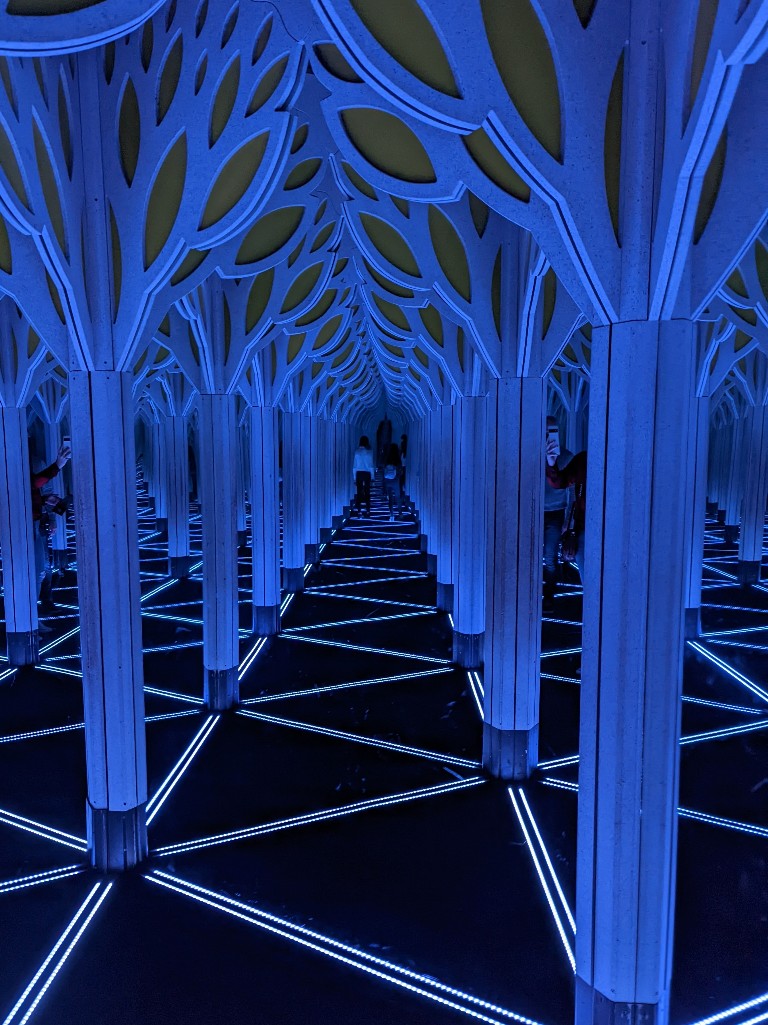 Although we've only been discussing MSI's amazing Christmas displays, let's not forget it's a world class science museum.
The Museum of Science and Industry has interactive exhibits, knowledgeable staff, and over 400,000 square feet to explore. On our most recent, visit people were so into the holiday displays that most popular exhibits had limited crowds.
How Much Time Do I Need For MSI Christmas Around the World?
If you are only interested in Christmas Around the World, two hours should be enough time to see all of the trees and Holidays of Light displays. However, I would recommend setting aside at least four hours to explore more of the Museum of Science and Industry while here for the holidays.
Final Thoughts on Museum of Science and Industry Chicago Christmas Around the World
Visiting MSI for Christmas is a longstanding Christmas in Chicago family tradition. Although not always top of mind when visiting Chicago for the holidays, MSI is the perfect place to get kids excited about science and holiday traditions simultaneously.
Plus, since this incredible holiday display is inside, Chicago weather can't interfere with these special holiday plans. Explore more of what makes Christmas in Chicago so special to make your holiday visit fun for the whole family.
Pin it for later: