Updated November 2019
I have been fortunate to live in, or within an hour of, Chicago my whole life. Chicago is a great city full of amazing year round activities. However, Christmas in Chicago provides some very special experiences. These are the Christmas in Chicago activities that we do year after year to celebrate the holidays in Chicago.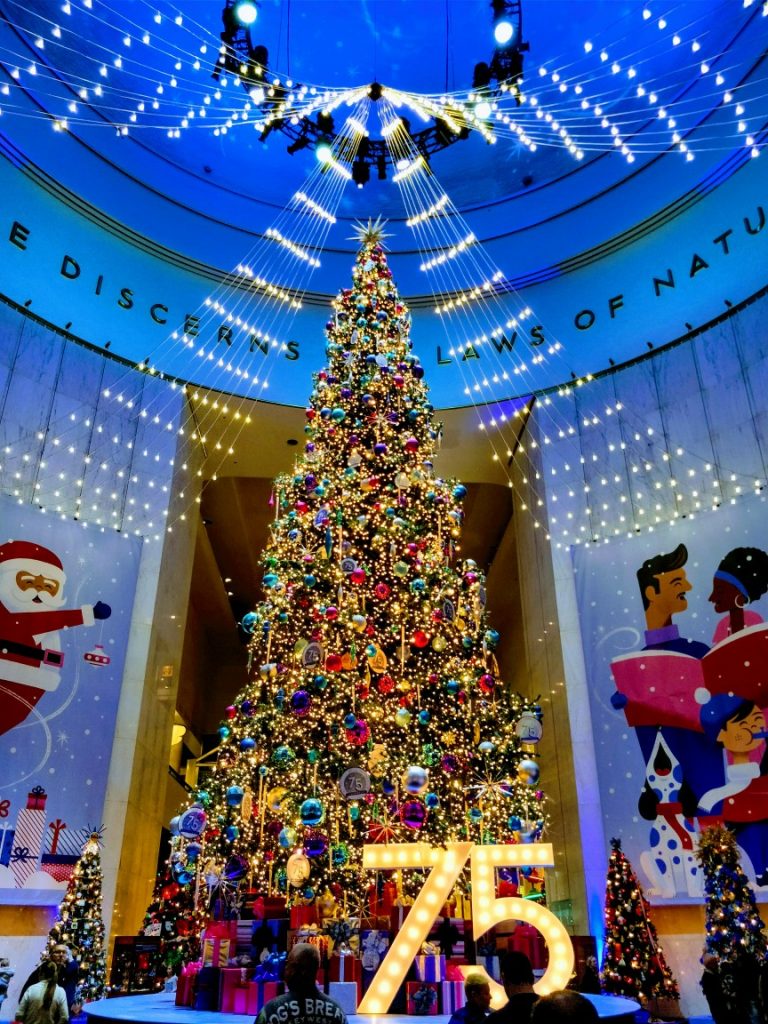 Although a science museum probably doesn't make you think of Christmas in Chicago, it should. The tradition began in 1942 and has grown dramatically since then. The Museum of Science and Industry celebrates the Christmas season with trees decorated in the traditional style of many nations around the world.
In the 2019 Christmas season there are over 50 beautifully decorated trees and displays. After admiring each of the beautiful trees make sure you look around at the other incredible exhibits the museum has to offer.

The Chicago Christkindlmarket first opened in 1996, but since then has expanded and moved to its current location at Daley Plaza. There are dozens of artisan vendor booths with gifts and ornaments plus traditional German food booths. The closer it gets to Christmas the more crowded this market becomes, but the hum and excitement of Christmas is like no other.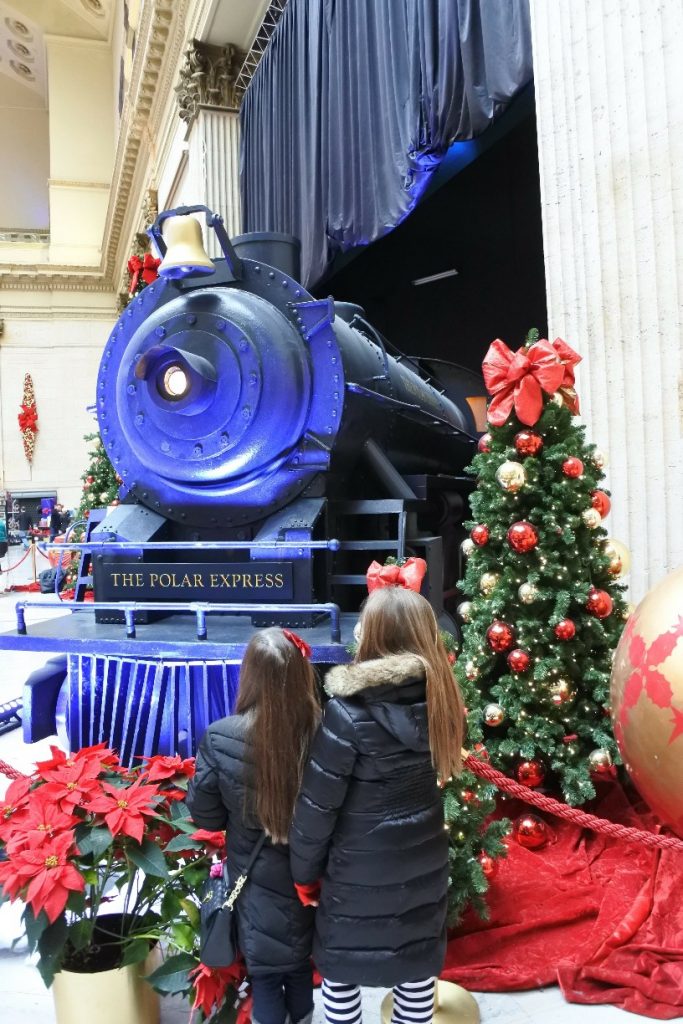 Relive the wonder and fun of this Christmas classic. The Polar Express is a fun family event taking place in Chicago each year.
The magic begins when you enter Union Station and see the model Polar Express train in the grand hall. When you board the Polar Express there are Christmas trees and snowflake lights decorating the train station platform.
The ride is about one hour long and you really don't see any sights, but I wasn't looking out of the windows anyway. There is singing, games, hot chocolate, cookies, a visit from Santa, and the Polar Express story read on board. We really enjoy this Christmas in Chicago event.

Macy's on State Street is housed in the old Marshall Field's building. This traditional department store has many things to do at Christmas in addition to the usual shopping. One Christmas in Chicago option at Macy's is eating at the Walnut Room near the incredible 75-foot Christmas tree.
Please note that limited reservations are accepted around Christmas, but same day pagers allow you to shop while you wait.
While you are waiting for a table or exploring the store I encourage you to buy some Frango mints. Frango mints are a Chicago holiday classic and the most delightful bite sized chocolate mint candies you dare hope to find. There are other flavors of Frango chocolates, too, just in case you aren't a fan of chocolate and mint.
Make sure you also explore the Macy's display windows outside. These windows are decked out in Christmas decor and the theme changes every few years.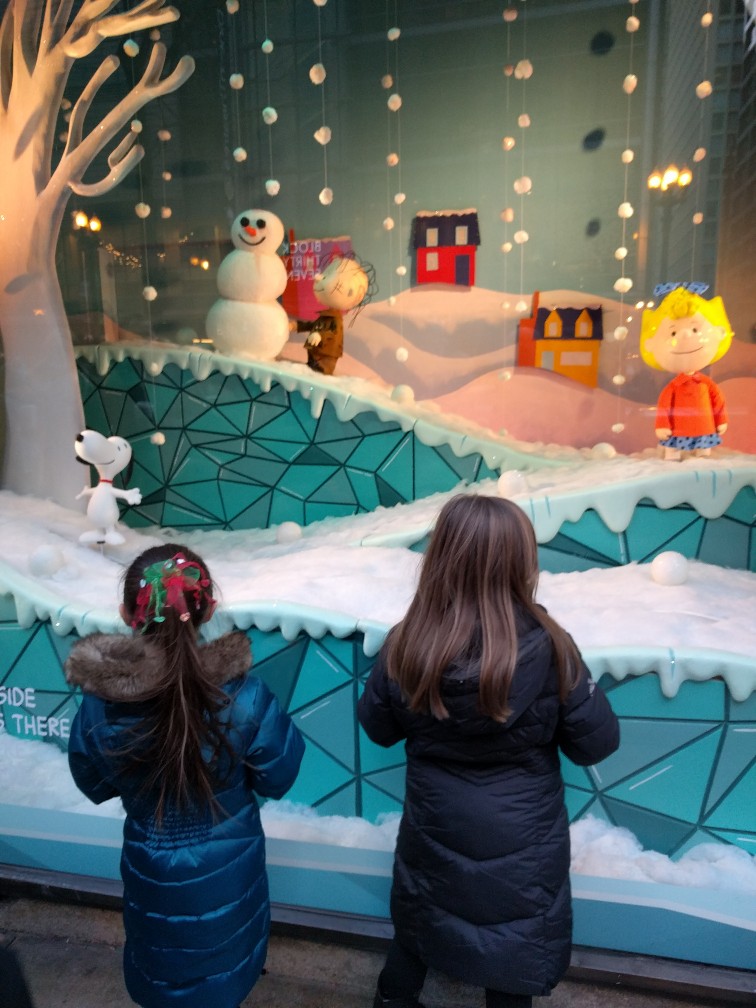 Millennium Park – McCormick Tribune Ice Rink

Located inside Millennium Park, this ice rink is open and free to the public if you have your own ice skates. If you need to rent ice skates they are available for $12 a pair. There are even lockers on-site to free up your arms while you skate. After you finish skating head up the stairs to visit Cloud Gate, better known as "The Bean."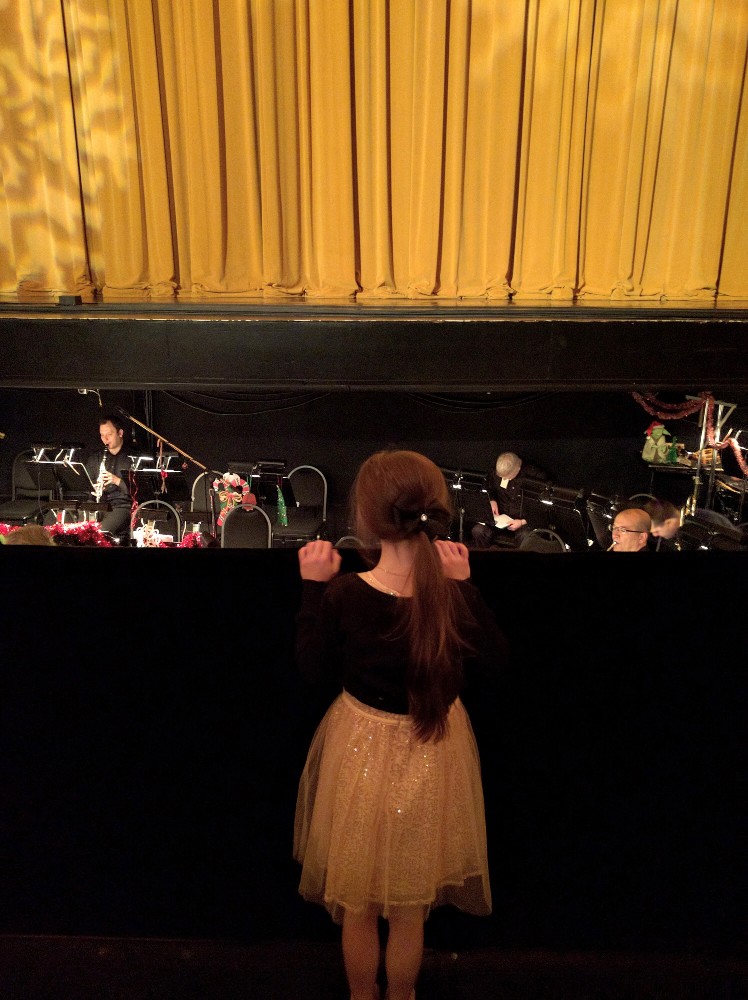 Seeing The Nutcracker ballet has been a beloved tradition for many families over the years. We used to go when my brother and sister were young, and now I continue this tradition with my family.
A new version of The Nutcracker choreographed by Christopher Wheeldon debuted December 10, 2016. We've experienced this updated version and enjoy it in a different way than the classic Clara story line.
This version of The Nutcracker seems more accessible for someone attending the ballet for the first time, but is still beautiful for those who love ballet. The new story line follows a young girl living in Chicago as the city prepares for the upcoming World's Fair.
Zoo Lights and Holiday Magic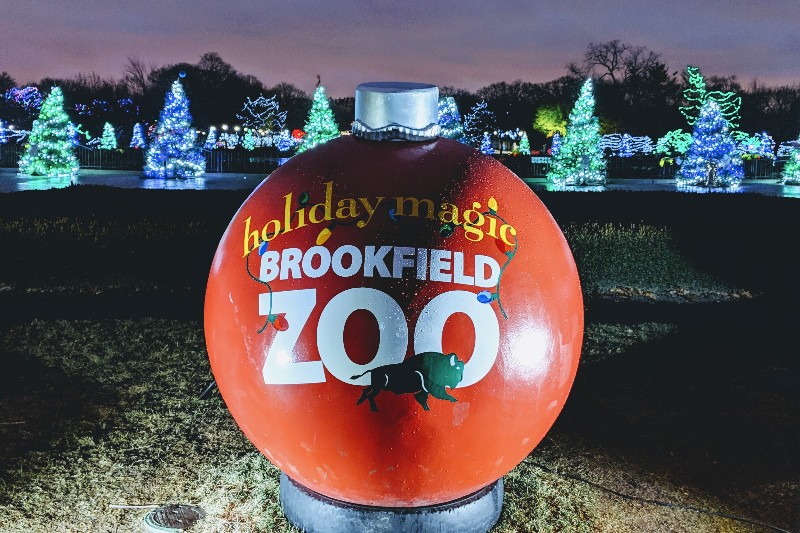 Lincoln Park Zoo (located in Chicago) and Brookfield Zoo (located in the Chicago suburb of Brookfield, IL) both have impressive night time Christmas light displays. Enjoy the lights and see what the animals are up to at night when the zoos are usually closed.
Final Thoughts On Celebrating Christmas In Chicago
Chicago has incredible festive indoor and outdoor activities to celebrate Christmas in Chicago. We've found each of these fabulous Christmas options is an important part of our holiday family traditions. I hope you love them as much as we do.
Pin It For Later: