Port Orleans Riverside is a popular Disney World moderate resort for good reason. Beautiful atmosphere, quiet walkways along the water, and good food make this a great place to stay. Some Port Orleans Riverside rooms even offer a 5th sleeper or princess room option depending on your preference. Take a tour of our Port Orleans Riverside room with 5th sleeper plus learn more about the difference between Port Orleans Riverside and Port Orleans French Quarter.
Port Orleans Riverside Location
Both Port Orleans Riverside and French Quarter are considered Disney Springs area resorts.
What's The Difference Between Port Orleans French Quarter and Port Orleans Riverside?
Before sharing more about our Port Orleans Riverside room let's better understand Riverside versus French Quarter. These sister Disney World resorts are both beautiful Disney World moderates, but couldn't be more different when comparing several key factors.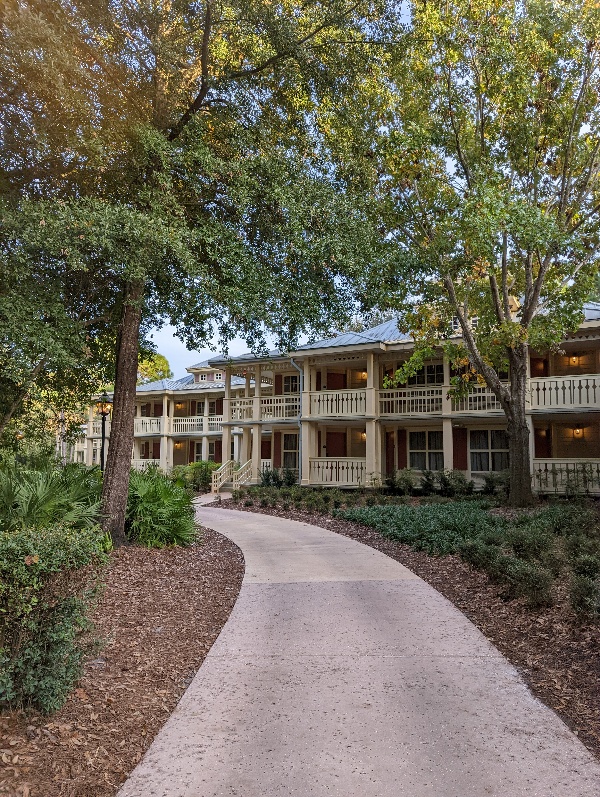 Size
Port Orleans French Quarter is one of the most compact of all Disney World resorts. For example, French Quarter has one Disney World bus stop versus four stops at Port Orleans Riverside. French Quarter's small footprint minimizes walking and makes the French Quarter easy to navigate.
Riverside is a sprawling estate with several sections of hotel buildings. I have an excellent sense of direction, but Port Orleans Riverside has occasionally challenged me when trying to find a room at night.
Dining Options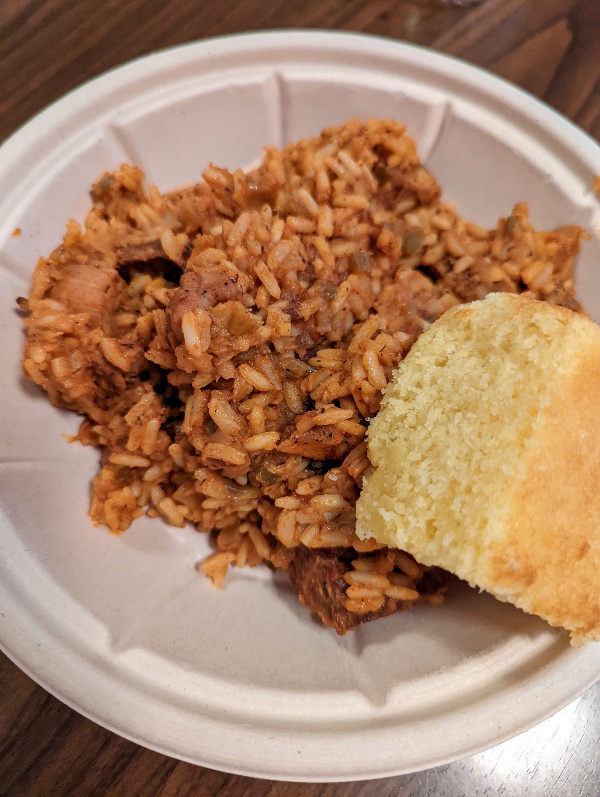 Both French Quarter and Riverside have some amazing dining options. Riverside is larger and has more restaurants than the compact French Quarter resort. Currently the quick service options are nearly identical at Sassagoula Floatworks (FQ) and Riverside Mill Food Court (R).
However, if you are craving beignets, Port Orleans French Quarter is the only place for this little taste of powdered sugar goodness. 
After our family trip to New Orleans, homemade jambalaya and gumbo are now some of our favorite dinners. I decided to try the jambalaya and was surprised at the quality. Spicy andouille, cajun tomato spiced rice, and chicken came together perfectly.
I loved the jambalaya, but less adventurous eaters have classics like burgers, chicken sandwiches, and pizza on both menus. Or opt for dinner classics like turkey, mashed potatoes, and green beans. Overall the quality of food is good at both resorts.
Rooms
Port Orleans French Quarter rooms are nearly identical throughout the resort. There are only two main room options: two queen or one king sized bed. Location of the room can vary from standard to garden, pool, or river view, but rooms are identical inside.
Riverside has a variety of room options. Port Orleans Riverside royal guest rooms have fun princess details throughout and two queen beds.
Most Riverside rooms have varied views with two queen and one king bed options. However, Port Orleans Riverside does have some rooms with a 5th sleeper option while French Quarter rooms only sleep up to four. This makes Riverside a good choice for families of five.
Resort Styling
Port Orleans Riverside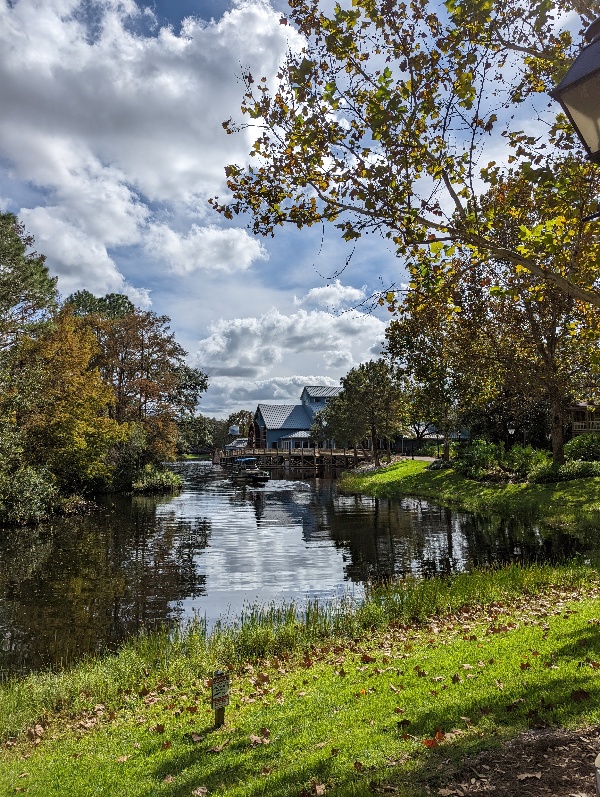 Riverside has two distinct areas, Alligator Bayou and Magnolia Bend. Although the rooms inside the buildings are similar the outsides differ greatly.
Magnolia Bend looks like large Southern antebellum mansions with tall columns holding up porticos accented by wrought iron staircases. Alligator Bayou styling reminds me greatly of riverside estates similar to Laura Plantation outside of New Orleans.
Port Orleans French Quarter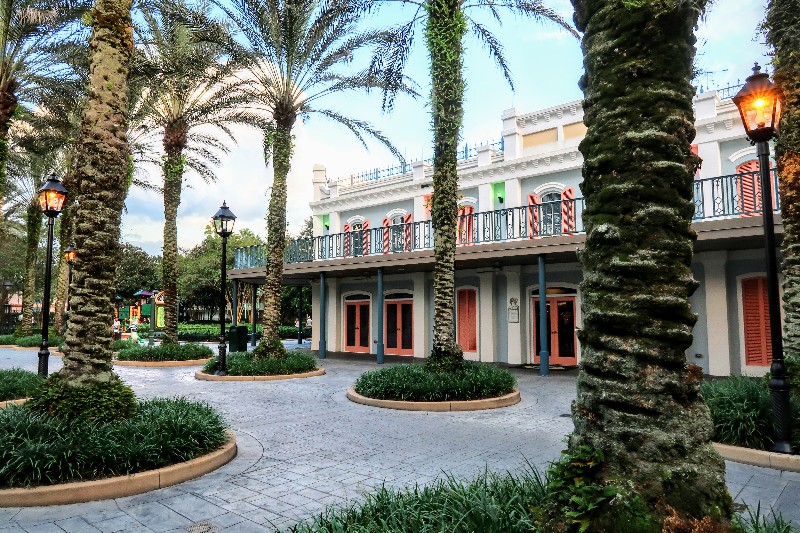 Not surprisingly, Port Orleans French Quarter decor is reminiscent of the most famous part of New Orleans. Wrought iron balconies, a garden square, plus purple, green, and gold throughout represent Mardi Gras at French Quarter resort.
Port Orleans Riverside Resort Overview
By now you may have guessed that Port Orleans Riverside is one of my favorite Disney World resorts. Although the sprawling estate can be a little overwhelming at first, the gorgeous tree lined walkways and river views make this resort a quiet oasis.
Riverside has one main pool centrally located on Ol' Man Island, but several leisure pools are sprinkled around the resort so you're never too far from one.
Port Orleans Riverside quick service dining was surprisingly good with mobile ordering making it super quick and easy. Boatwright has recently reopened and I'm hoping the food will be better than on our previous visit.
For a more in depth look at Port Orleans Riverside dining, pools, and bicycle rentals check this article.
Port Orleans Riverside Room with 5th Sleeper
Riverside Bedroom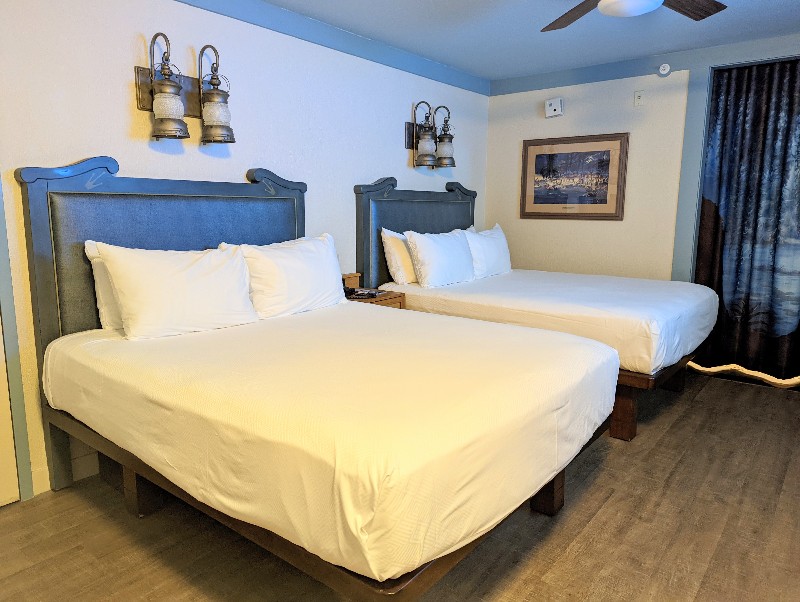 Entering the Riverside resort room crisp white linens, warm wood tones, and rich blue details welcome you. The Alligator Bayou room styling has some cute details like the lantern lights over the beds and a bench that seems like a stack of wooden shipping crates.
Please note there are slight styling differences between Port Orleans Riverside Magnolia Bend and Alligator Bayou room, but these are aesthetic, not functional differences.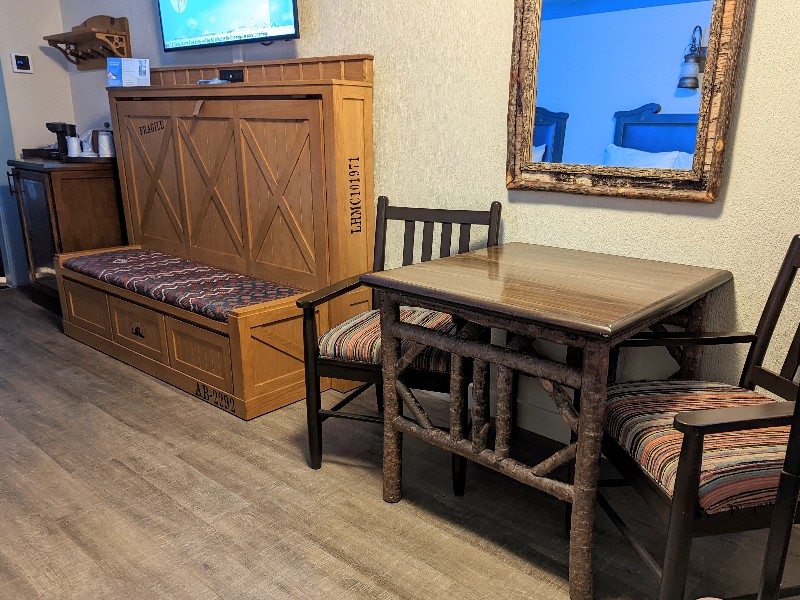 Two queen beds are the focus of the room with a small nightstand between them. Near the entrance a small rustic table and two chairs are the perfect spot to eat or work while in the room.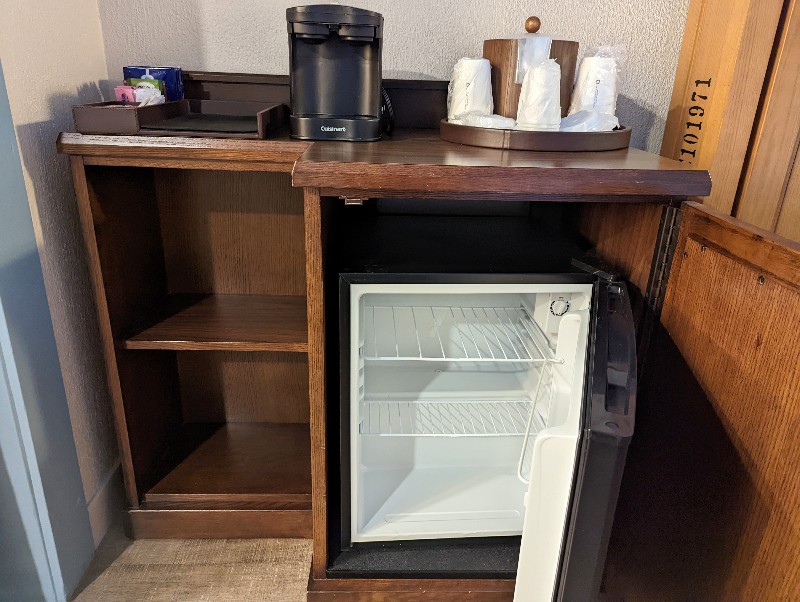 Tucked next to the bench is a small cabinet with a coffee maker plus supplies up top and a mini fridge hidden below. Two shelves complete the cabinet and are the perfect spot to store snack or breakfast items in the room.
Most rooms have a large dresser instead of the bench. This is because the bench is actually the 5th sleeper bed with a hidden Louis, Tiana, and Prince Naveen mural inside. Fold up to use as a bench during the day and then convert it to a twin bed at night.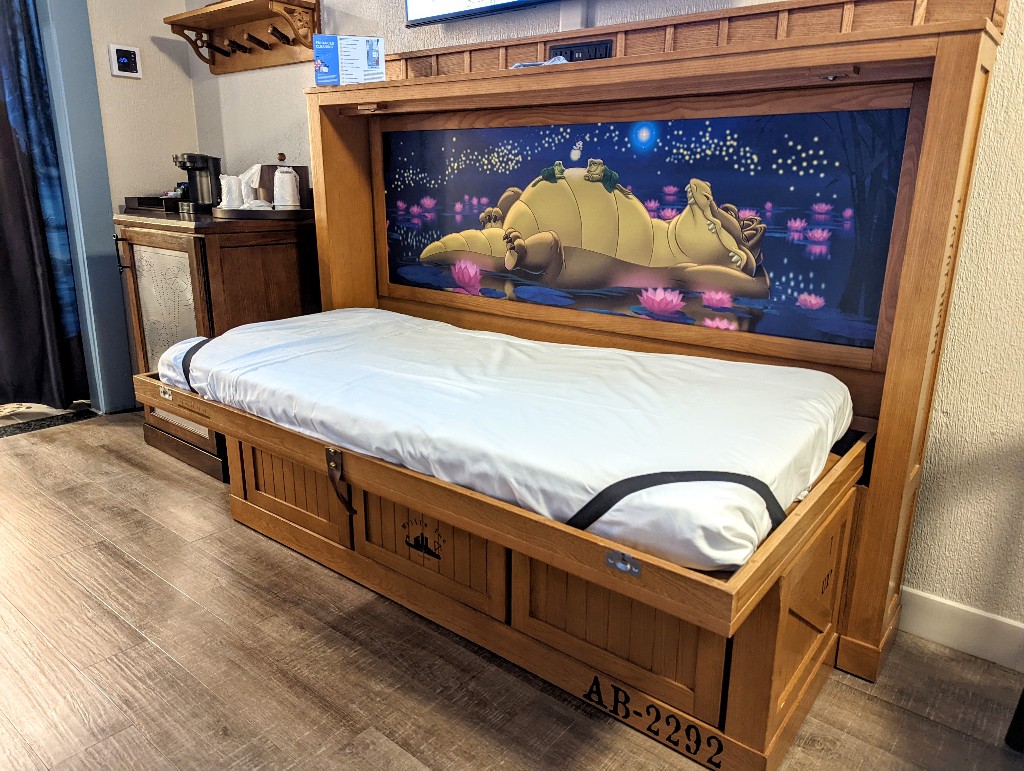 Since the Riverside 5th sleeper room doesn't have a dresser, three small drawers are tucked under the bench seat. I love the option of having 5 people in a room at Port Orleans Riverside, but I think the storage space is extremely tight with that many people.
Port Orleans Riverside Bathroom Area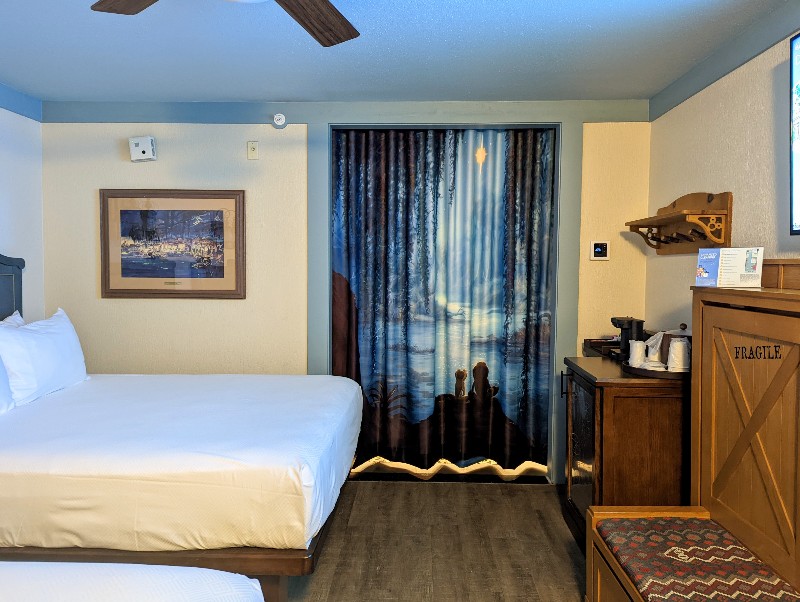 Searching the room further reveals fun The Princess and the Frog details. A blackout curtain separating the bedroom from the bathroom shows Tiana and Prince Naveen in frog form looking out over the bayou. The Riverside shower curtain also has Ray staring up at the night sky admiring his love, Evangeline.
There is no closet or armoire in a Port Orleans Riverside room, but instead a long hanging bar near the bathroom sinks. A shelf above holds spare blankets and can be used as extra storage. Tucked in a corner of the bathroom is the in-room safe.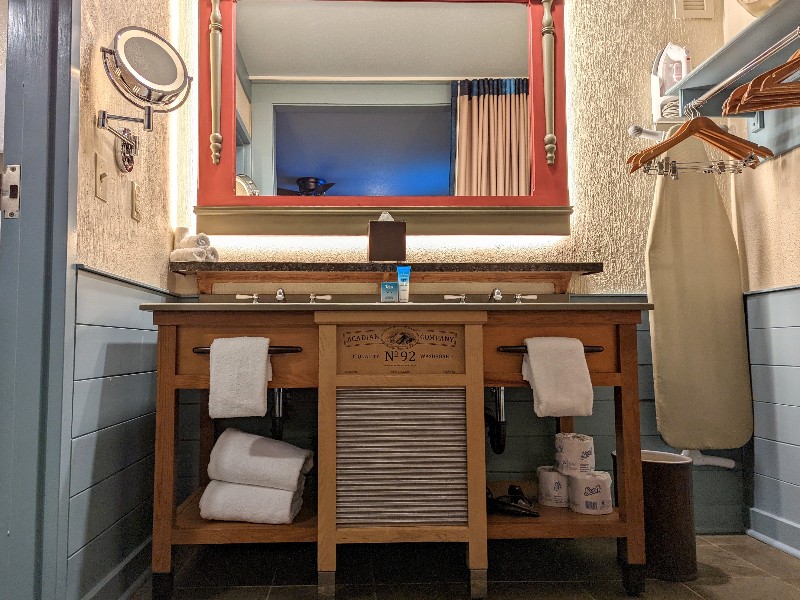 Double sinks and a door between the shower area and sinks mean people can get ready simultaneously. Although a fan of split bathrooms, the shower and toilet area feels a bit cramped with the door closed.
The beautiful wood grain tile in our Alligator Bayou room brought an upscale rustic feeling to the bathroom. Bulk shampoo, conditioner, and body wash bottles are mounted on the back wall of the shower and replenished during your stay if needed.
We had a rain head showerhead only, no handheld option which I know is important to some families.
Riverside Room Accessibility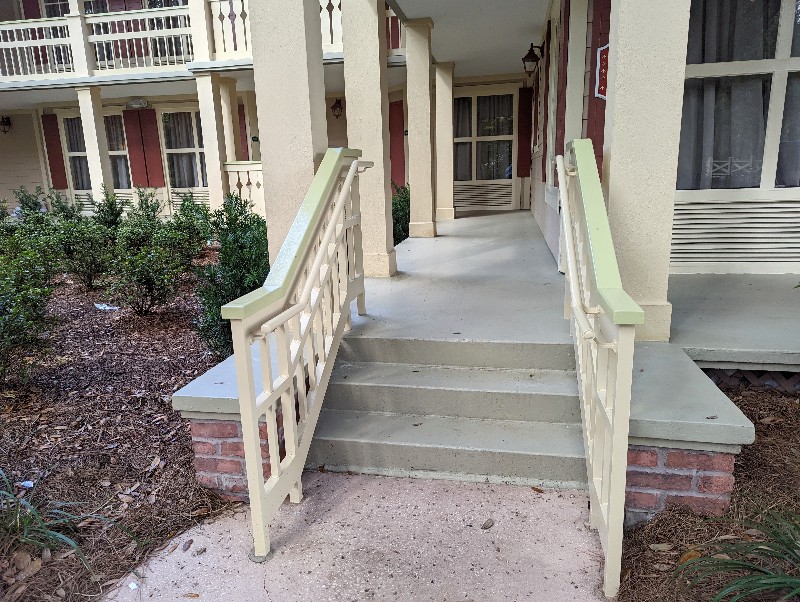 Port Orleans Riverside buildings generally have stairs and no elevators. This means guests with strollers must carry them up a handful of stairs for first floor rooms or a large set of stairs if in a second floor room.
Guests with mobility issues can request an accessible room.
Port Orleans Riverside Woods View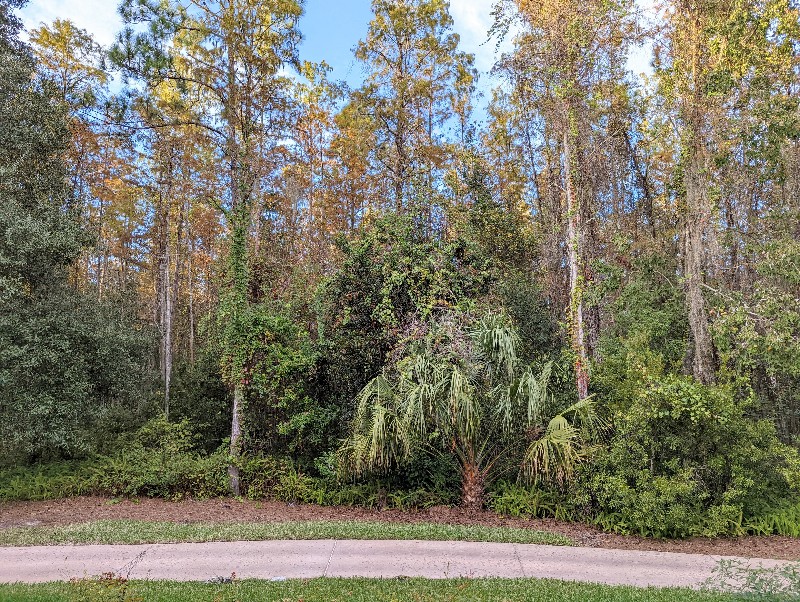 I opted for a Riverside woods view room and loved the serene views plus relative quiet of the area. The only issue was my woods view 5th sleeper room was a long walk to the lobby and dining options.
The Port Orleans Riverside 5th sleeper woods view room had the following great features:
Laminate floors
Gorgeous views
Split bathroom with double sinks
Blackout curtain between bedroom and bathroom
Mini fridge
Sleeps five
In Room WiFi
Free in room WiFi is included in your Riverside stay. My room had decent WiFi for working and social media, but was inconsistent when streaming video.
Port Orleans Riverside Parking
Self-parking is complimentary for guests of Port Orleans Riverside.
Transportation To Parks
Port Orleans Riverside To Magic Kingdom, Epcot, Animal Kingdom, and Hollywood Studios
There are four bus stops at Port Orleans Riverside which means one should never be far from your room. The only way to access Disney World theme parks from Riverside is via Disney World buses.
Riverside to Disney Springs
When going from Port Orleans Riverside to Disney Springs you have two options. Take a bus or hop a boat from the Riverside marina and cruise to Disney Springs.
Final Thoughts On Port Orleans Riverside Rooms
Disney World's Port Orleans Riverside is a peaceful resort perfect for riding bikes, going to the pool, or enjoying a relaxing atmosphere after a hectic theme park day. Riverside rooms are comfortable and have some great features like laminate floors, split bathrooms with a blackout curtain, and cute The Princess and the Frog details.
Our Riverside 5th sleeper room had a good setup for larger families with ample sleeping spots. The 5th sleeper room used space well without crowding the room with furniture, but lacked storage space.
Not sure Disney World's Port Orleans Riverside is the right resort for you? Use this overview of all Disney World resort types plus our favorites in each category to find the perfect hotel.
Pin it for later: