Part of what makes a Disney Cruise vacation special is meeting characters during the voyage. Although characters vary by ship and destination, there's always plenty of Disney Cruise Line character fun for all ages.
Disney Cruise Line Character Meet and Greets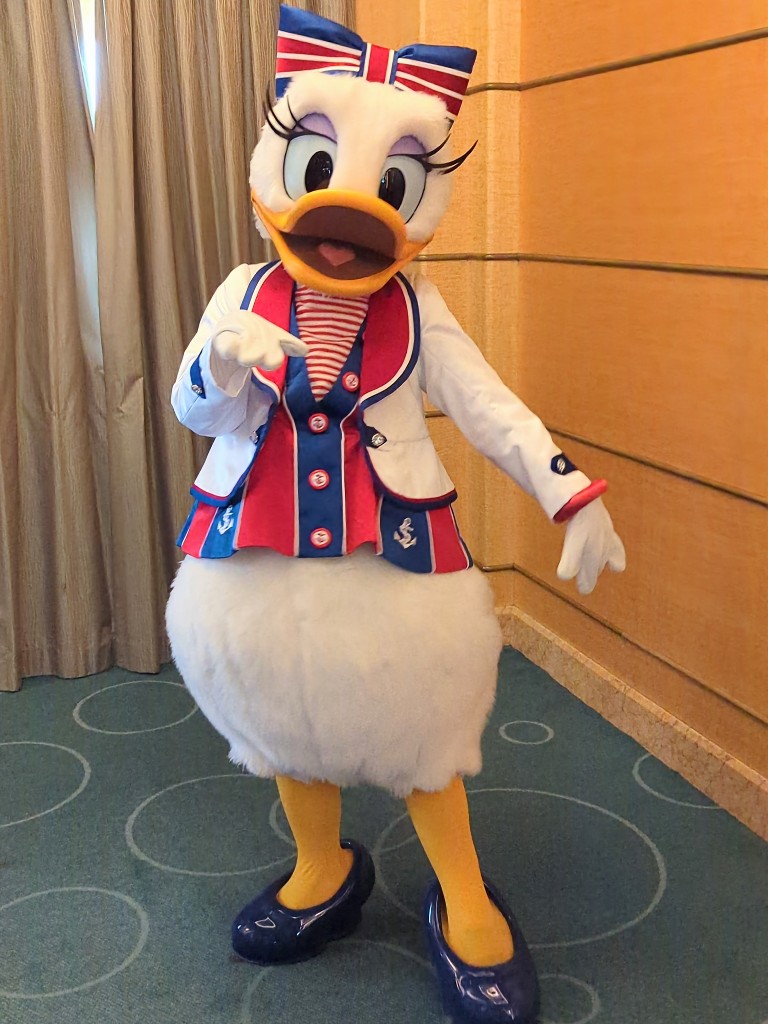 Finding Disney Cruise Line characters is easy with the Disney Cruise Line app. Once you are on the ship, and connected to the onboard WiFi, see every traditional character meet and greet for the entire cruise.
Open the Disney Cruise app and scroll over to the character tab. Here, find a list of each Disney Cruise character meet and greet which appears in chronological order for the day.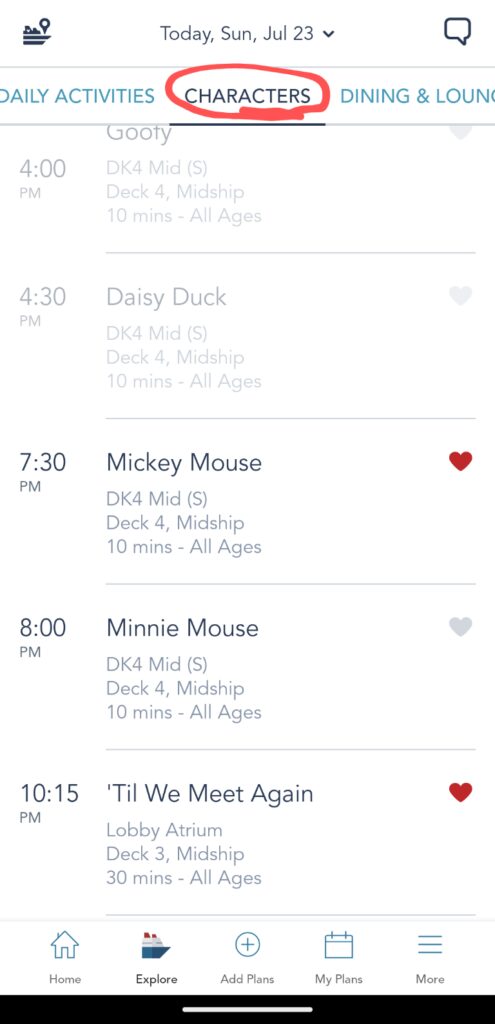 Tap on the heart to the right to favorite the experience. Then receive reminder notifications so you never miss a preferred Disney Cruise Line character meet and greet.
These Disney Cruise Line character opportunities are popular and we suggest arriving a few minutes before the official start time. Lines move quickly, but can get very long once the characters arrive.
Royal Gathering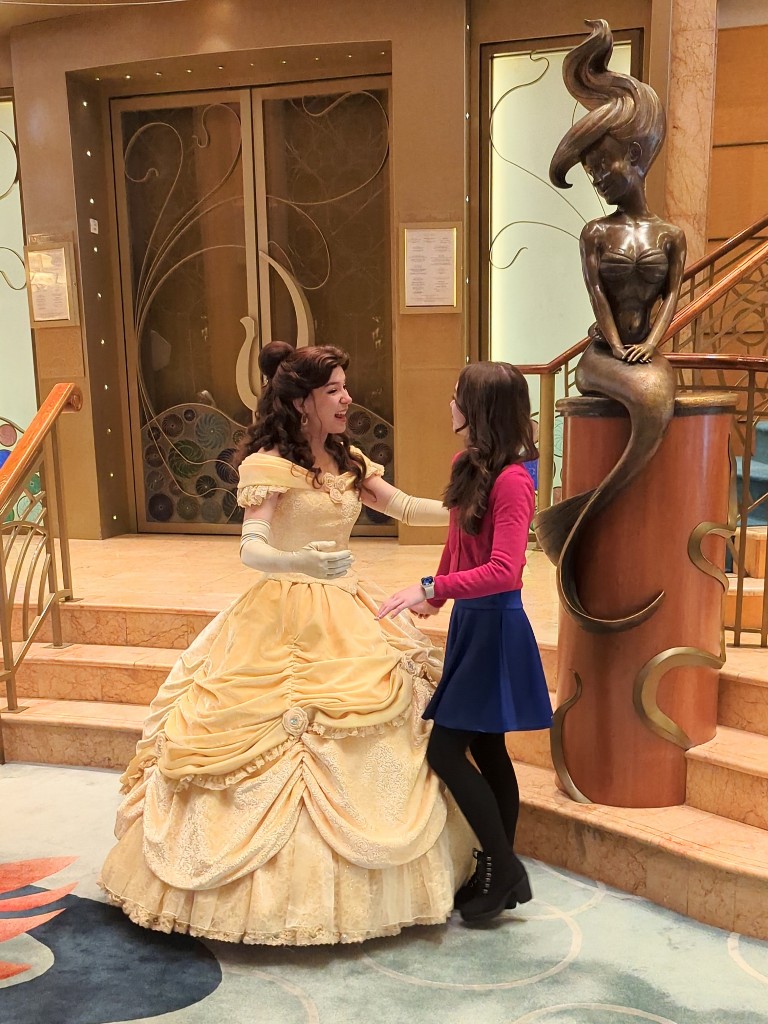 Royal Gathering, previously known as Princess Gathering, is a special reservation-only Disney Cruise character meet and greet. Book reservations for this popular experience 30 days before your cruise.
At Royal Gathering, meet four Disney princesses during your reservation time. During our most recent Princess Gathering we met Tiana, Belle, Ariel, and Cinderella in under 15 minutes.
Royal Gathering is extremely popular since it is a speedy opportunity to meet several princesses. Reservations routinely run out quickly once the booking window opens.
If you can't make a reservation for Royal Gathering ahead of time, try adding it on the first day of your trip. Sometimes there is limited last minute availability.
No reservation? No problem! Each of the princesses at Royal Gathering have other meet and greet times where you can have a one-on-one experience with them. It will take more time to meet them all, but it is still very manageable.
'Til We Meet Again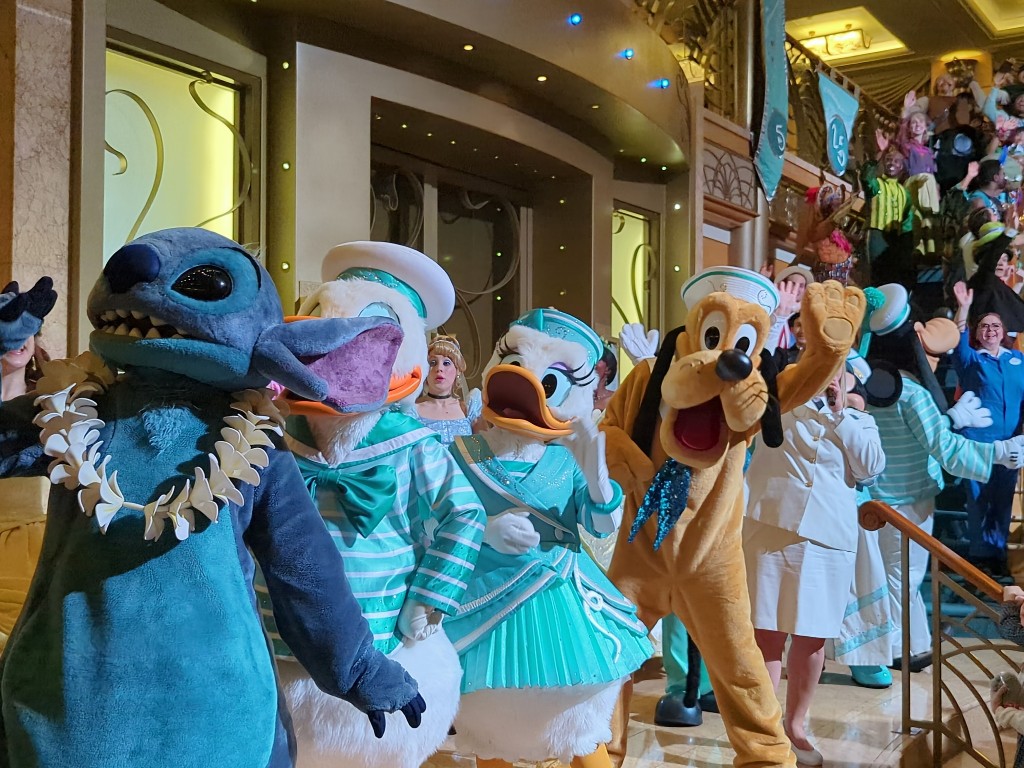 On the last night of Disney cruises, 'Til We Meet Again (or sometimes called See Ya Real Soon) is a last chance option to catch some characters you've missed.
A cast member welcomes guests to the event and then each Disney character makes their way down the central lobby staircase for a grand entrance after being introduced. After a short show all these Disney characters scatter through the lobby and nearby areas.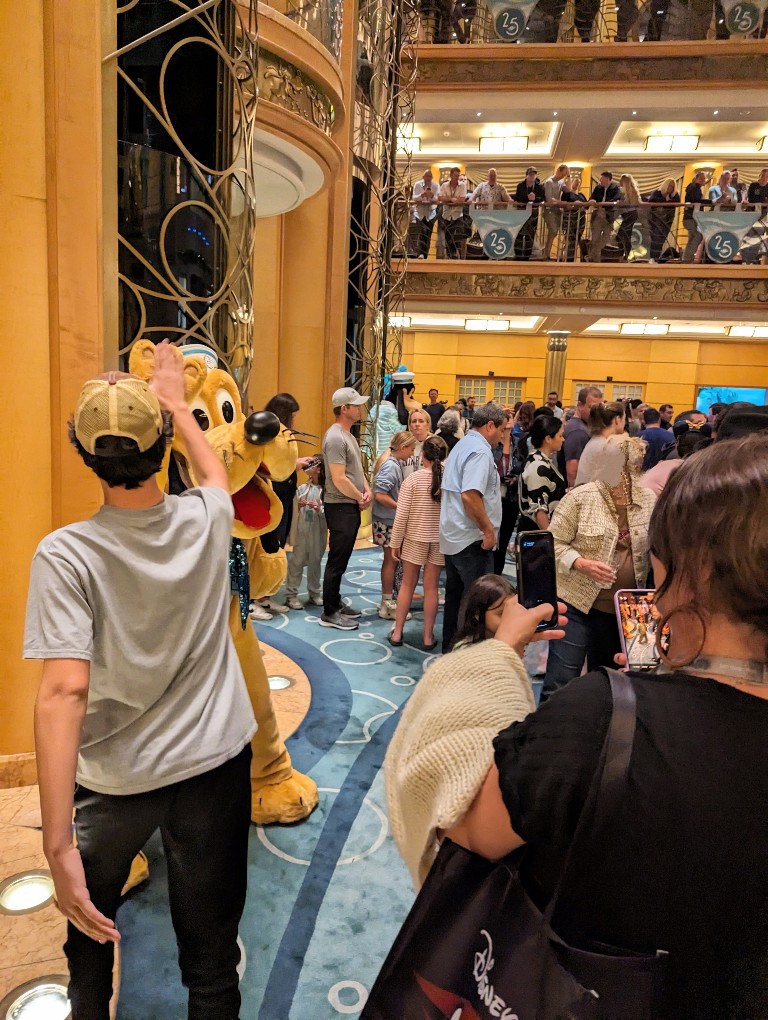 The crowd then shuffles off to makeshift lines where characters are available for 20 minutes. Each character has a cast member to take pictures with your phone or camera, but there's no Disney Cruise Line photographer.
I was able to meet five characters before the final 'Til We Meet Again show. This show has all the characters come together to sing, wave, and dance one last time to the waiting crowd.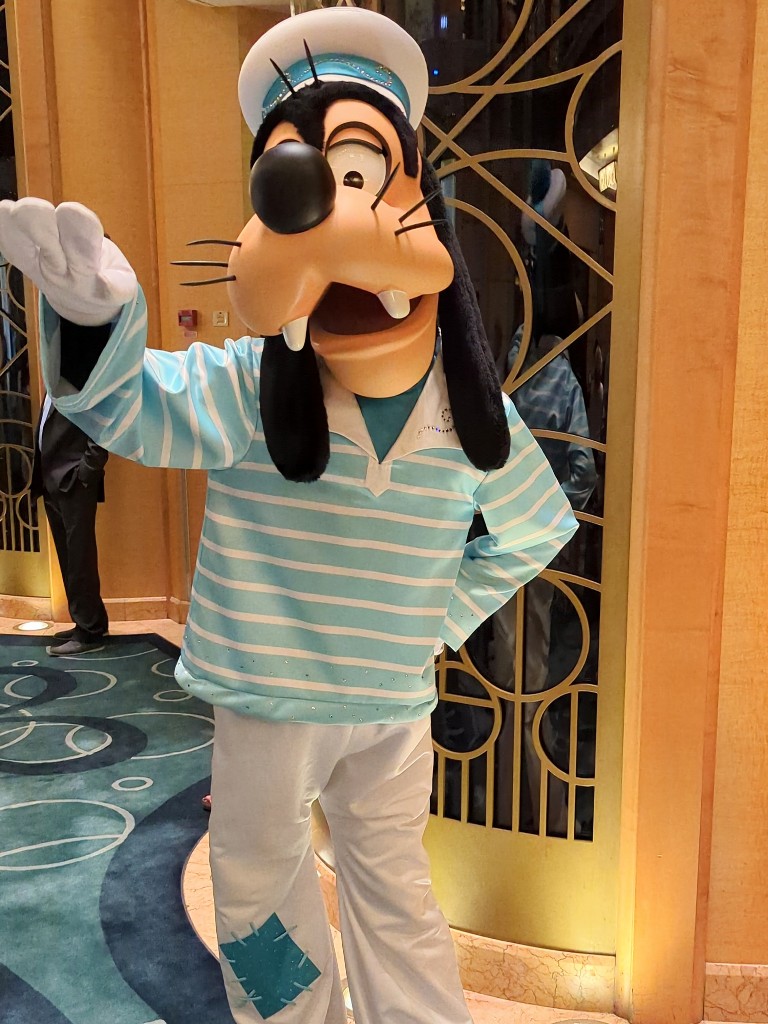 'Til We Meet Again is a great way to meet characters you may have missed during your cruise. However, the experience is chaotic, occurs late at night, and has terrible lighting making the pictures less polished than a regular meet and greet.
Disney Cruise Line Deck Shows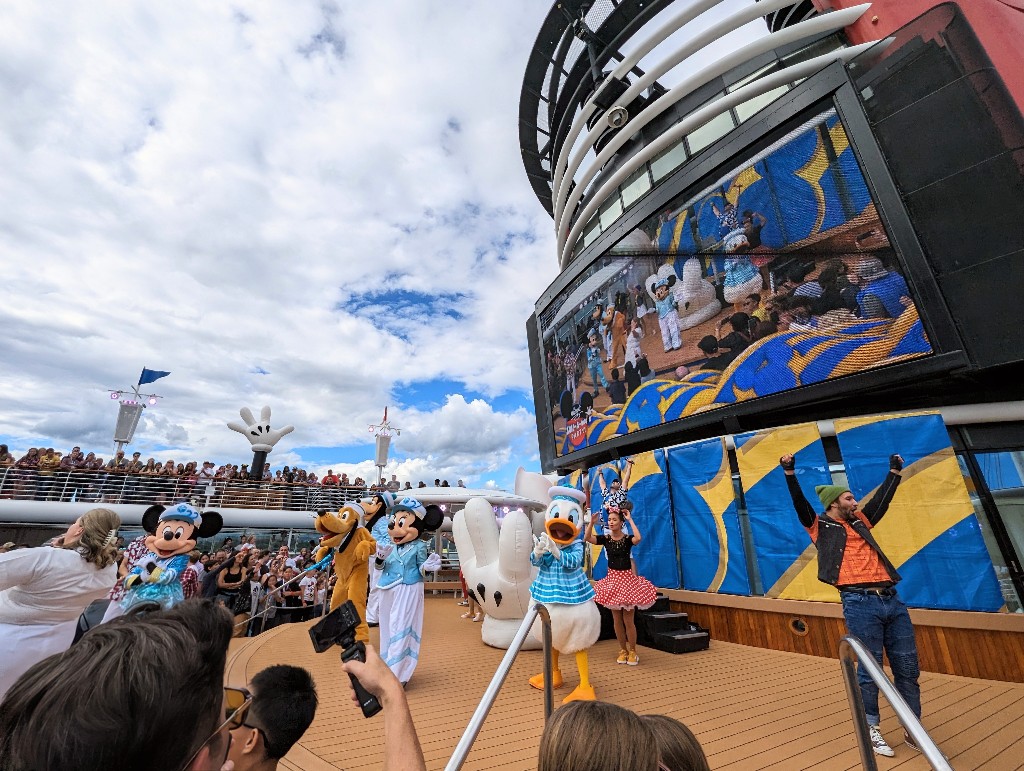 On embarkation day there is always a sail away party to celebrate the start of your Disney Cruise Line voyage. There are several different parties depending on your ship, but the one constant is characters. Expect Mickey and friends to energetically kick off your vacation with a deck stage show.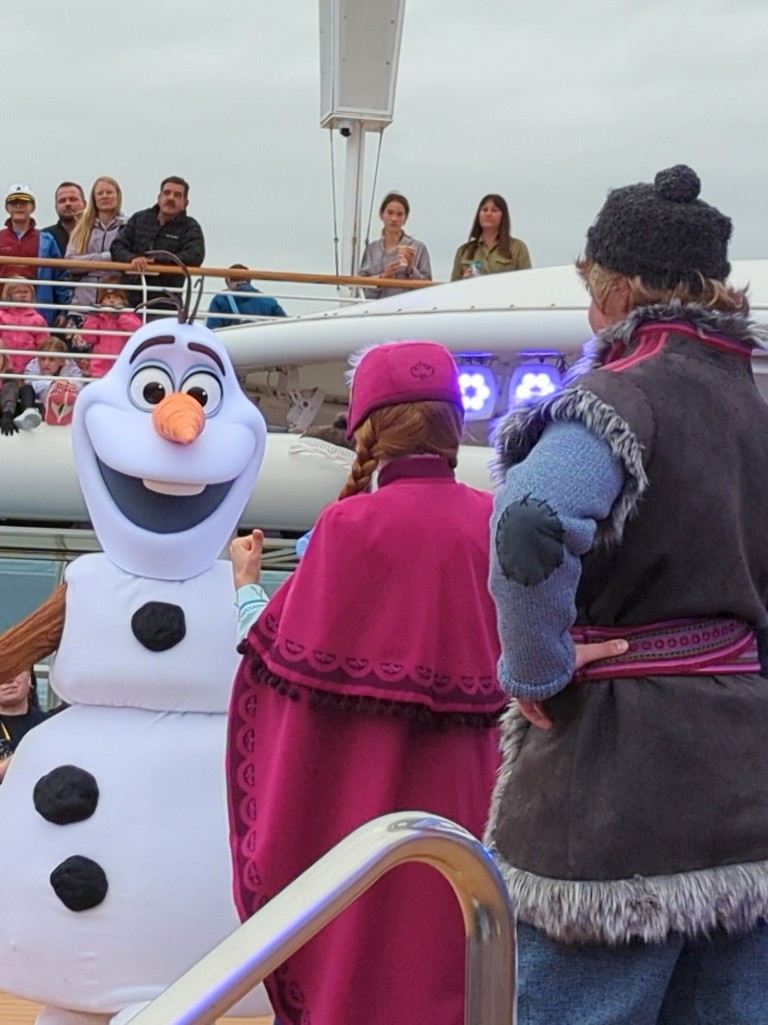 Other deck shows during Disney Cruises feature characters putting on a small show on the pool deck.
For example, Freezing the Night Away on the Disney Wonder showcases Olaf, Anna, Kristoff, and a brief appearance by Elsa who has to make it snow to save Olaf.
Broadway Style Shows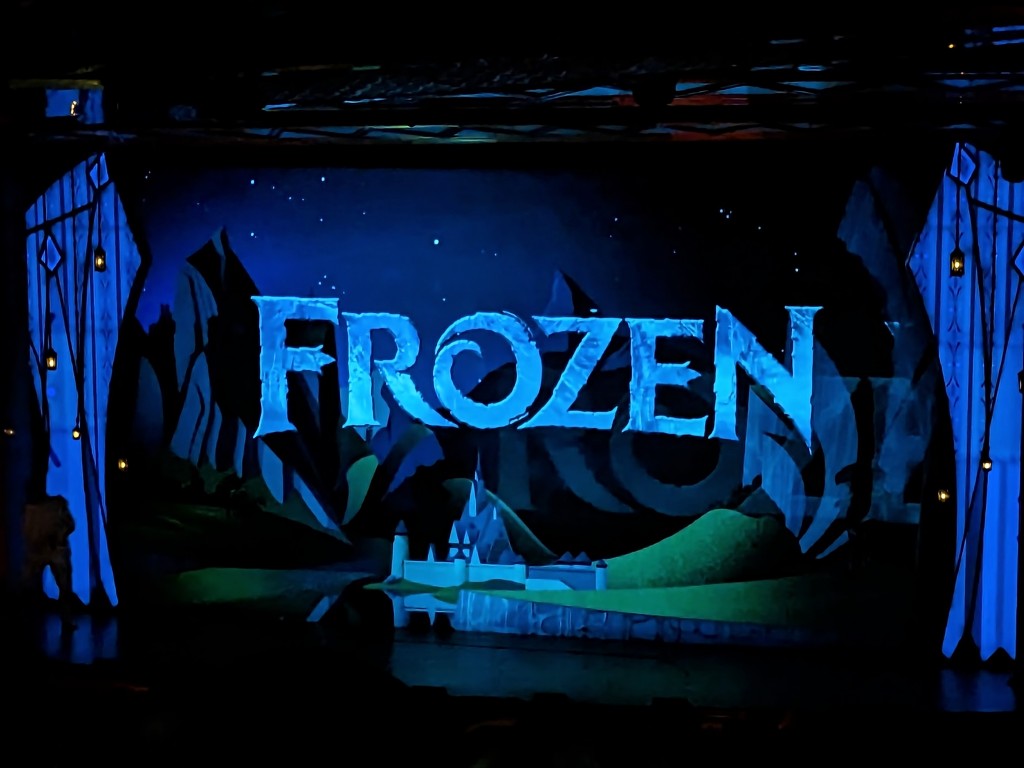 Each Disney Cruise ship has incredible Broadway style musicals. Many are reimagined versions of shows like Frozen and Beauty and The Beast, while others are specially written just for the cruise ships.
No matter which show you choose, expect to see familiar characters putting on a wonderful performance.
Disney Cruise Line Rotational Dining Restaurants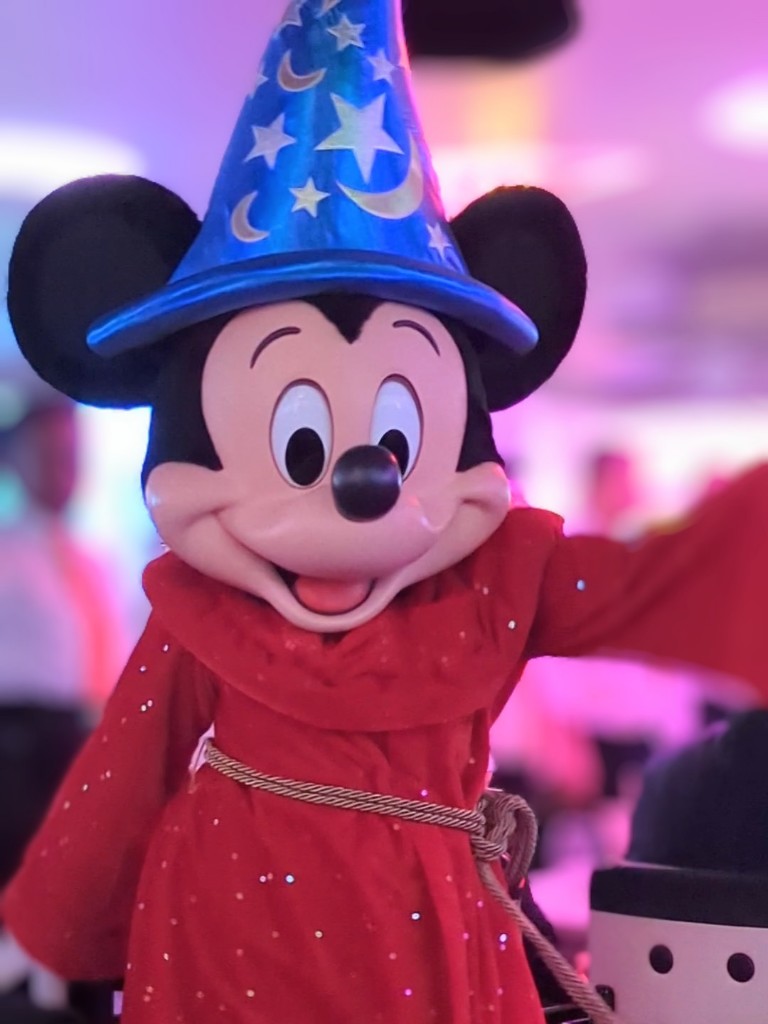 Find Disney characters in several restaurants in the Disney Cruise Line fleet. At these meals characters wander around and add to the atmosphere, but do not stop at every table.
Although these Disney Cruise Line character dining experiences are not like a Disney park character meal, it is still a fun way to see some characters on a Disney Cruise.
Disney Cruise Line Character Dining Experiences
Disney Cruise Line used to offer a character breakfast on 7 night voyages, but these have been discontinued. The closest options that are similar to Disney parks character meals are Royal Court Tea and Olaf's Royal Picnic.
Royal Court Tea is an expensive add-on where kids ages 3 to 12 years old can spend some time with Disney princesses and receive special keepsake gifts. Olaf's Royal Picnic is a similar event with appearances by Olaf, Anna, Elsa, and Kristoff.
Disney Cruise Line Excursions
There are a limited number of Disney Cruise Line shore excursions that include Disney characters. For example, Liarsville Gold Rush Camp has an excursion where guests can meet with Donald and Goofy in their Alaska gear while visiting this historic reenactment camp.
Check Disney Cruise Line excursions for your destinations and look for "Disney Character Experience" to find these extra character opportunities.
Disney Cruise Line Secret Character Experiences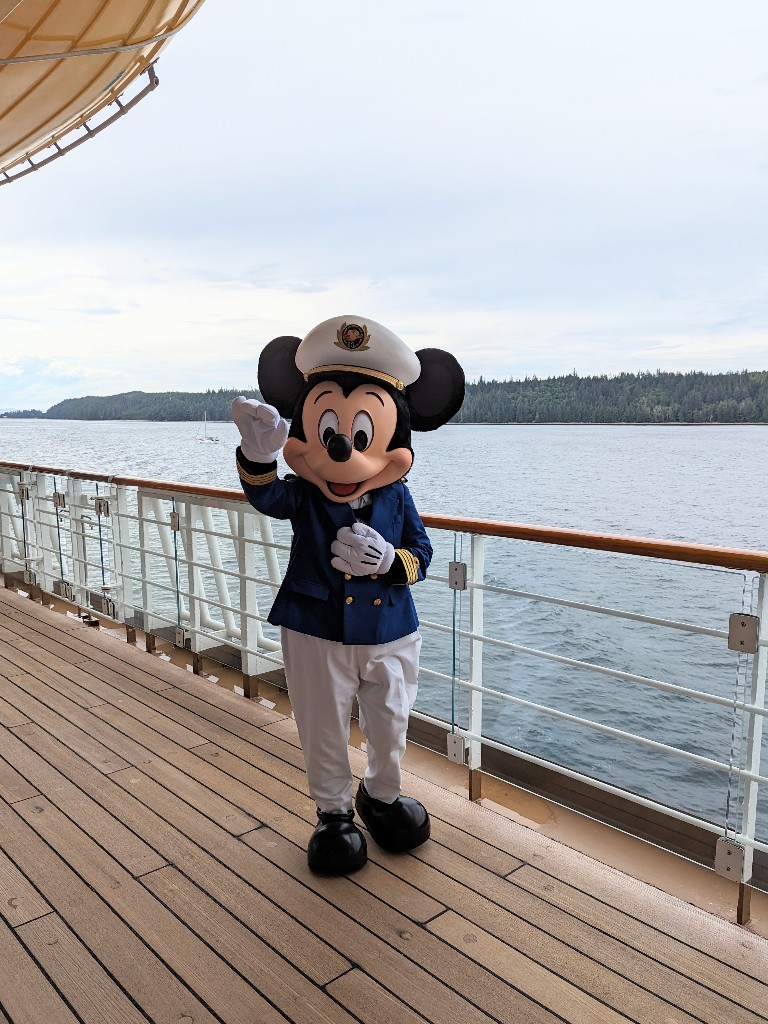 Disney characters often roam deck four and these experiences are not found in the Disney Cruise Line app.
Take a stroll around the deck and you never know who you might find. One evening we saw Captain Mickey making the rounds, checking on the ship, and almost no one even noticed he was there.
Disney Cruise Character Costumes
Disney Cruise character outfits are not always the same. Special events like Disney Cruise Line's 25th anniversary, formal night, pirate night, or unique locations like Alaskan cruises can mean multiple outfits for each character.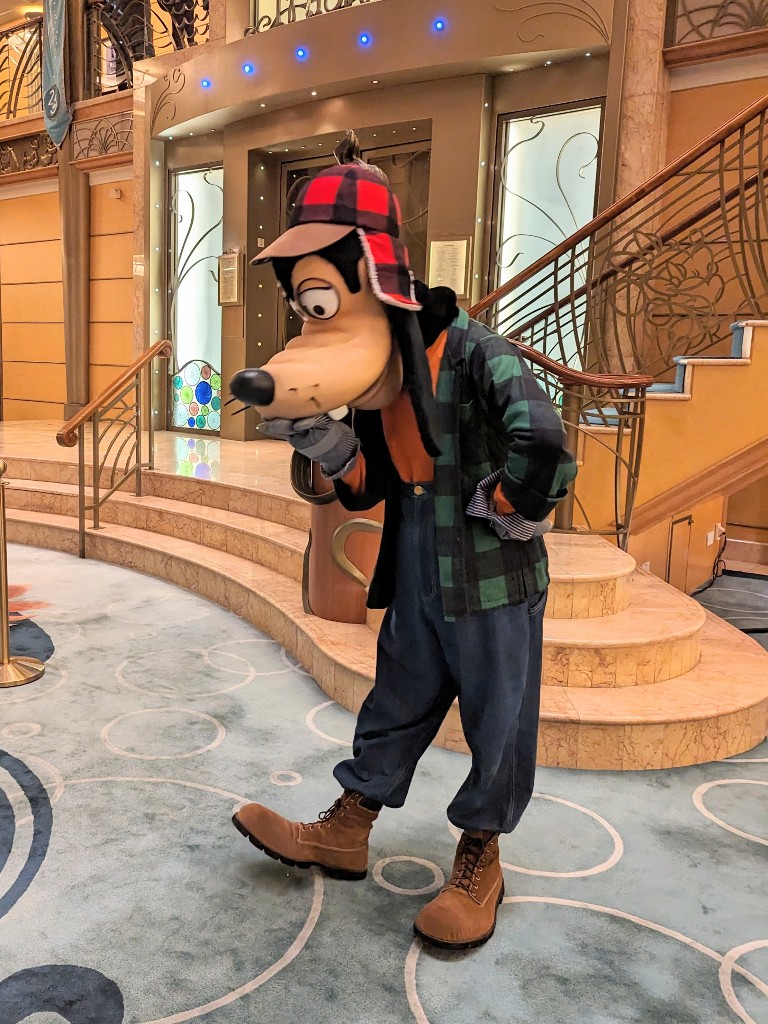 For example, on a recent cruise we saw Minnie in her normal cruise attire, her 25th anniversary captain uniform, and dressed in a fur-lined parka which is only on select days on Alaskan cruises. 
Trying to catch a special character outfit? Ask cast members working with Disney Cruise Line characters the schedule for particular attire.
Do Disney Cruise Line Characters Sign Autographs?
Disney Cruise Line characters almost always sign autographs. However, there are rare occasions when they don't. For example, Alaska Mickey and Minnie have very long lines. To allow as many guests as possible to see them they generally won't sign autographs.
Characters at dining locations and those participating in stage shows also don't sign autographs. The best way to collect Disney Cruise Line character autographs is by seeing them during traditional meet and greets.
Looking for Disney Cruise Line character autograph book alternatives? Some of our favorite options are DIY character autograph pillowcases and autograph ornaments.
Final Thoughts On Disney Cruise Line Character Meet And Greets
Disney Cruise Line characters make a cruise vacation even more memorable with a mix of traditional meet and greets, random appearances, specialty restaurants and more. Disney Cruise Line character pictures, autograph pillowcases, and autograph ornaments keep the fun memories fresh long after your vacation and until you can plan your next Disney Cruise.