Epcot Festival of the Arts is the perfect blend of live performances, unique art inspired experiences, and celebration of culinary arts. We are so excited Epcot Festival of the Arts 2022 returns with all of our favorite activities after limited options last year.
When Is Epcot Festival of the Arts 2022?
Epcot International Festival of the Arts begins January 14, 2022 and continues through February 21, 2022.
We enjoy the added features other Epcot festivals bring to our park experience through the year, but they aren't the main focus of our day. However, Epcot Festival of the Arts is so special it often replaces our normal rides and activities during a visit.
What Makes Epcot International Festival of the Arts Special?
Epcot Festival of the Arts is a celebration of visual, performing, and culinary arts. Eat some tasty and beautifully plated foods to celebrate culinary arts. Hop into a classic portrait to appreciate visual arts, and set aside time to watch Broadway stars to appreciate the performing arts.
Epcot Festival of the Arts Cool Photo Ops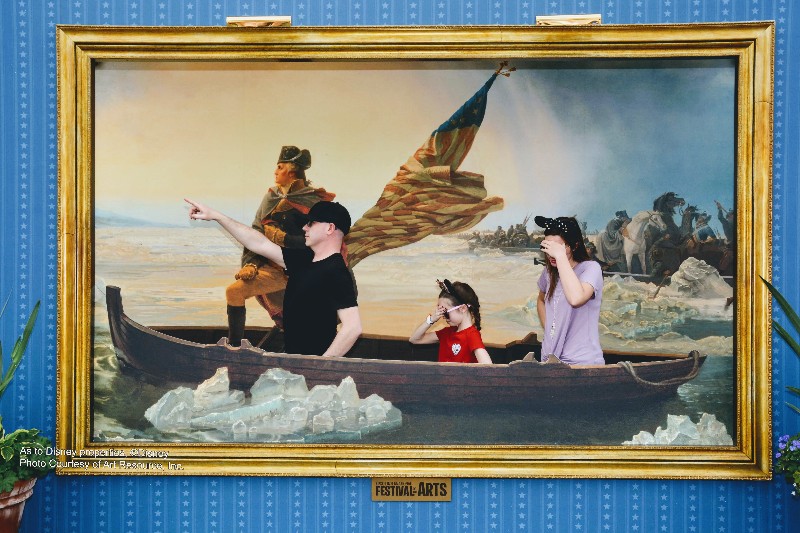 Have you dreamed about stepping into a classic work of art and being the star? At Epcot Festival of the Arts this dream comes true.
Several special photo opportunities ring the World Showcase which makes it seem like you can find one around every corner. Uniquely designed photo ops with space between the background and foreground of the painting let you step right into the art.
Many of these life-sized paintings include frames and gallery lights which enhance the illusion of being part of the art. Expect PhotoPass photographers at most of the photo ops so everyone in your group can get into the picture.
Informational signs educate guests about the original art and provide a picture if you want to pose the classic way. PhotoPass photographers also suggest poses if you are unsure, but we often like posing in our own goofy ways.
Paint By Number Mural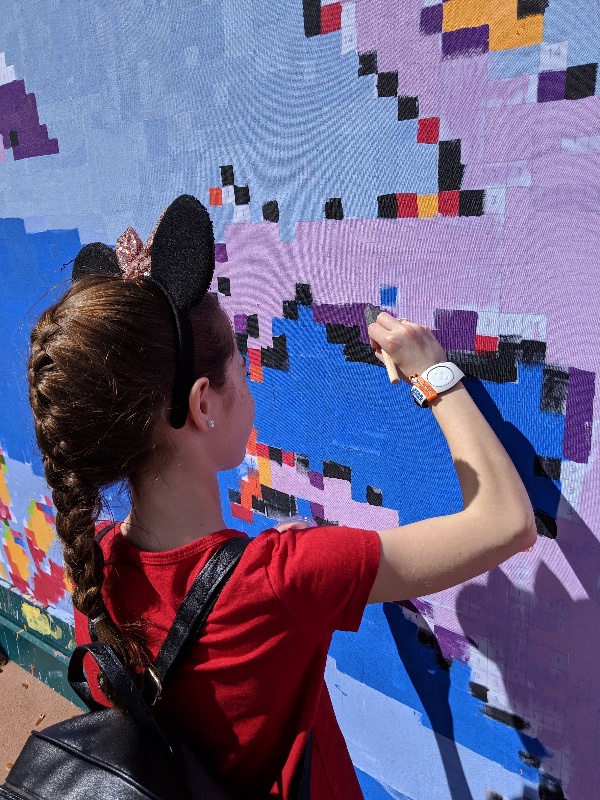 An impressive sight during Festival of the Arts is the Paint by Number Mural. This giant mural encourages guests to become artists for just a moment. Thankfully this activity requires no formal training for art-challenged people like me.
Go to the Paint by Number Mural area and cast members hand out a paint brush plus paint in a small cup. The cup has a number sticker that tells you the number you should paint along the wall.
Cast members tell you how many squares to paint and how to dispose of the supplies after completing your portion of the mural. As you leave, get a paper with the final mural design.
Paint by Number Mural is one of our first stops of the day. This way we can check back throughout the day to see "our" mural's progress. Seeing the mural come together with the help of other guests provides a great sense of community.
Disney On Broadway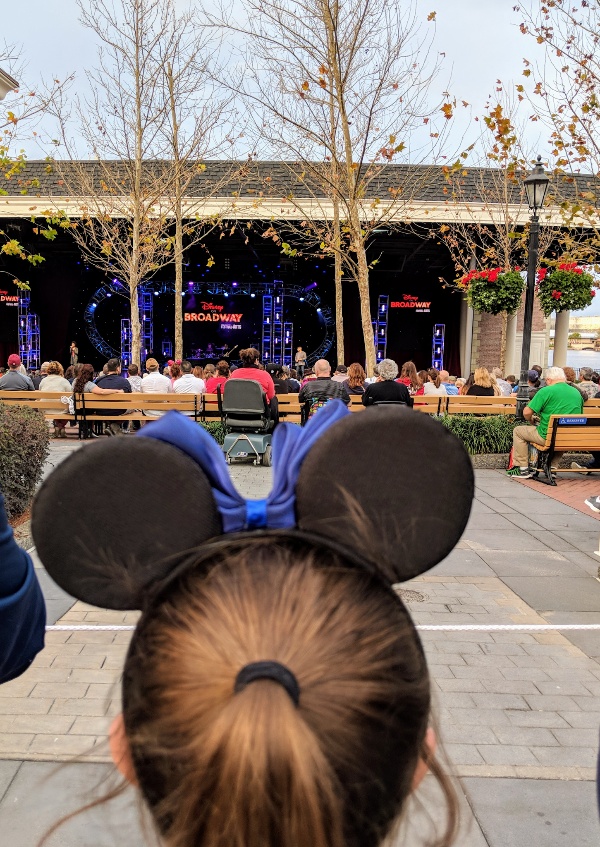 Incredible Broadway performers grace the America Gardens Theatre in Epcot's American Adventure Pavilion. This large open air theater has rows of bench seating, but can get quite full for popular events like Epcot Candlelight Processional and some Disney On Broadway performances.
Broadway legends enchant guests with a wide variety of Disney Broadway musical songs while sharing experiences between songs. Epcot Festival of the Arts Disney On Broadway is a joy to watch and a big part of our daily plan.
It isn't unusual for us to stop by more than once per day for Disney On Broadway. Don't have time for the whole performance? It's easy to stand behind the seating area along the walkway to watch part of this amazing show.
Check the My Disney Experience app for a list of showtimes for the day.
Chalk Art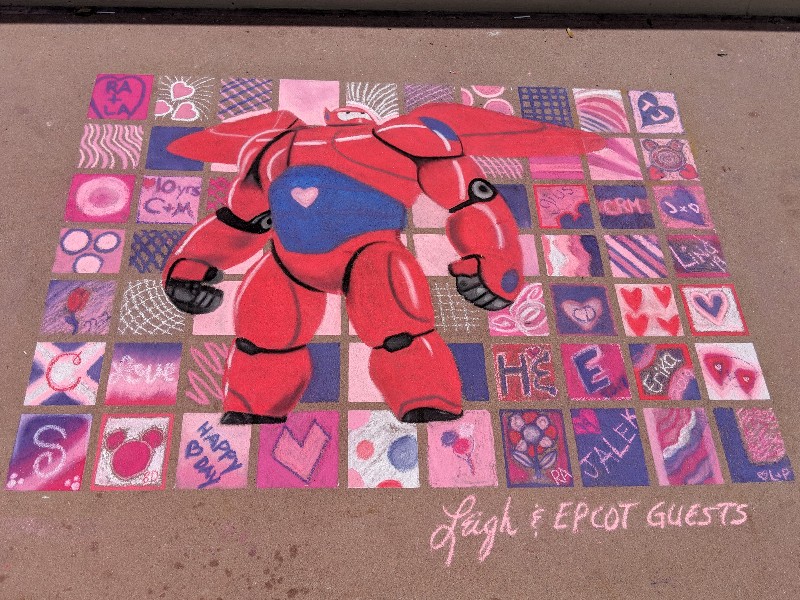 Unbelievable depth, color, and life-like chalk art is a great addition to Epcot International Festival of the Arts. Usually found on the walkway from World Celebration to World Showcase these impermanent art installations are stunning.
See newly reimagined versions of favorite Disney characters through this unique medium. If you are lucky to see a chalk artist at work, take a moment to watch them. It is truly impressive to see the images come to life.
Visual Art in Performance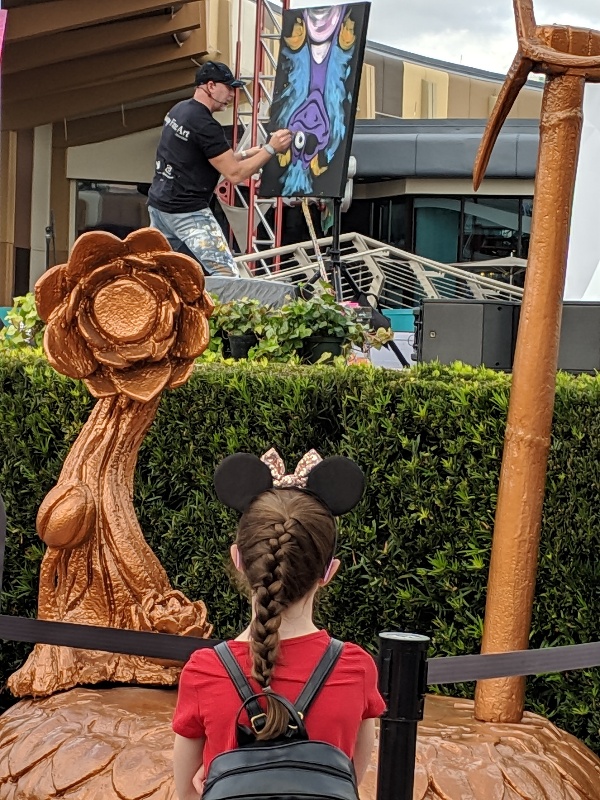 High energy and engaging artists entertain Epcot guests as they paint a masterpiece right before your eyes.
Exciting music set the mood while an artist on stage effortlessly painted a gorgeous painting of Figment in mere minutes. This demonstration varies by artist, but is worth stopping to watch.
Epcot Festival of the Arts Food Booths
The culinary arts are a large part of Epcot International Festival of the Arts. Booths are incorporated into many areas of Epcot providing delicious and visually pleasing experiences.
There are quite a few foods and drinks we've come to love over the years, but no menus have been shared yet. I'll update this as more information becomes available and keep my fingers crossed that favorites return.
The Wonderful Walk of Colorful Cuisine
Guests are sent on a culinary scavenger hunt to find several specific savory and sweet dishes. Purchase these special foods and get a sticker at each to show you've completed the challenge.
Complete your Wonderful Walk of Colorful Cuisine and show cast members at a special location to get your rewarding complimentary treat.
Figment's Brush With The Masters Scavenger Hunt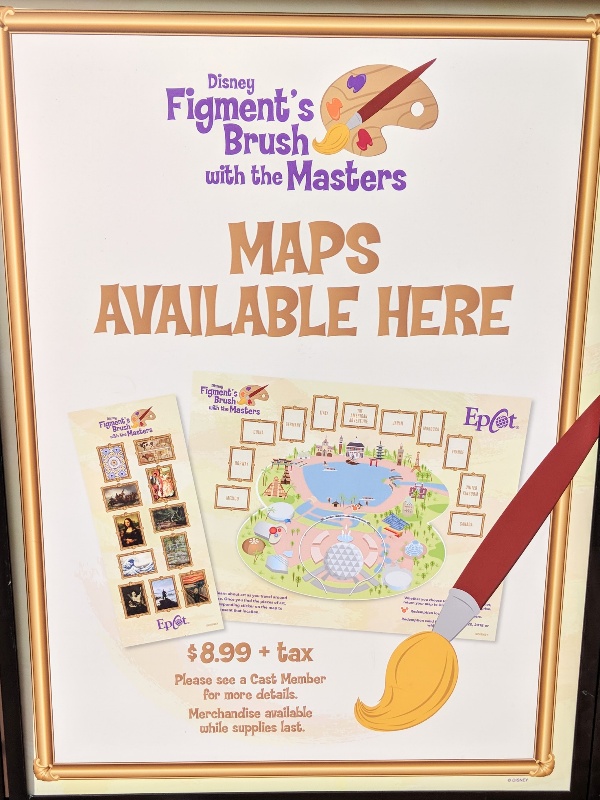 Looking to savor your time at Epcot Festival of the Arts? I recommend buying a Figment's Brush with the Masters Scavenger Hunt map for the kids.
Search for Figment throughout World Showcase and use the provided stickers to show his masterful hiding spots on the map. When you are done, turn in the completed scavenger hunt map for a fun prize.
Epcot scavenger hunt maps usually cost $8.99 plus tax and are worth every penny. Over the years a variety of Epcot scavenger hunts have kept my daughter entertained for hours plus she's gotten some cute prizes.
Special Art Easels In World Showcase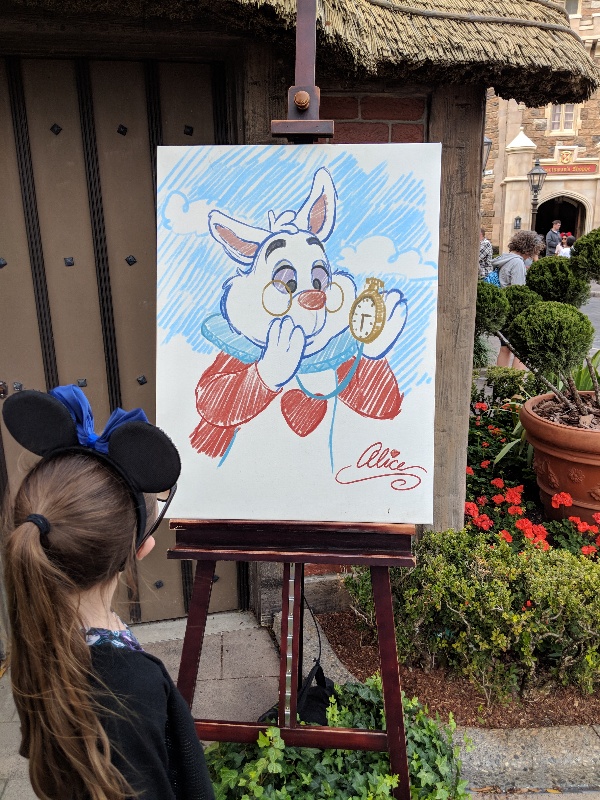 Throughout much of Epcot World Showcase look for adorable art perched on easels. The art varies in style and each character fits in with the country where its found. This one of the White Rabbit in United Kingdom is a personal favorite.
Final Thoughts on Epcot International Festival of the Arts
Epcot Festival of the Arts is the most immersive festival each year. The Paint by Number Mural, clever photo ops, and Figment's Brush with the Masters Scavenger Hunt make us feel part of the fun instead of just an observer.
The food booths are delicious and seeing real Broadway performers sing Disney On Broadway songs as part of a park day is magical. I hope you are inspired to celebrate Epcot Festival of the Arts 2022 on your next Disney World trip. 
Pin it for later: