Visiting a jail isn't usually at the top of a family travel bucket list, but Squirrel Cage Jail is too interesting to pass up. This unique jail has mechanical and historical significance plus a haunted history worth visiting when near Council Bluffs, Iowa or Omaha, Nebraska.
What is Squirrel Cage Jail?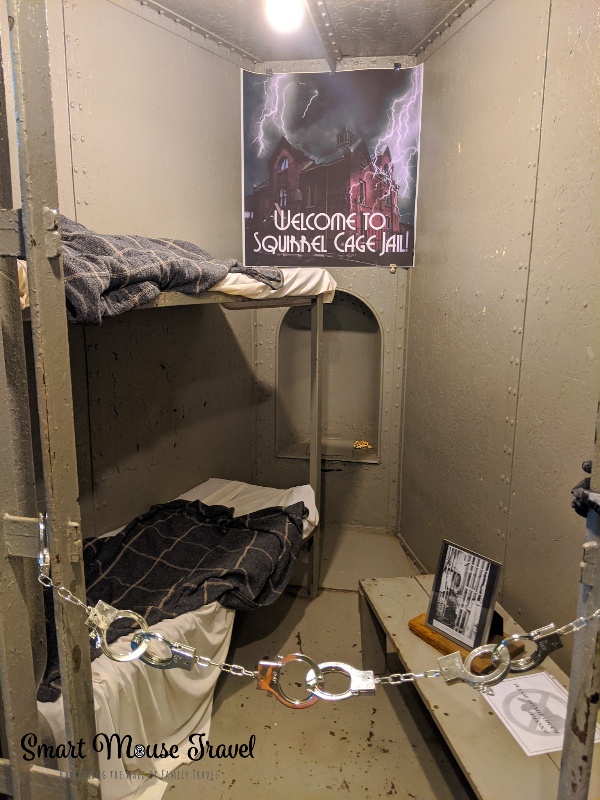 Built in 1885, Squirrel Cage Jail is one of a few uniquely styled prisons called rotary jails. Rotary jails have pie shaped cells held inside a larger cage. There is only one doorway on each floor of the prison. To allow prisoners out, a one-man hand crack spins the cell block around until reaching the designated spot.
Rotary jails were designed as a way for a small set of guards to manage a large number of inmates. However, these spinning jails fell out of favor quickly after many inmate injuries. Prisoners accidentally, or sometimes intentionally, got limbs crushed and stuck between the bars when the jail cells were moved.
This jail has three floors with ten cells on each floor and was in continuous use from 1885 until 1969. Our guide shared that she has had several former inmates return to visit the jail and recount stories of their time served.
What do you see on a Squirrel Cage Jail tour?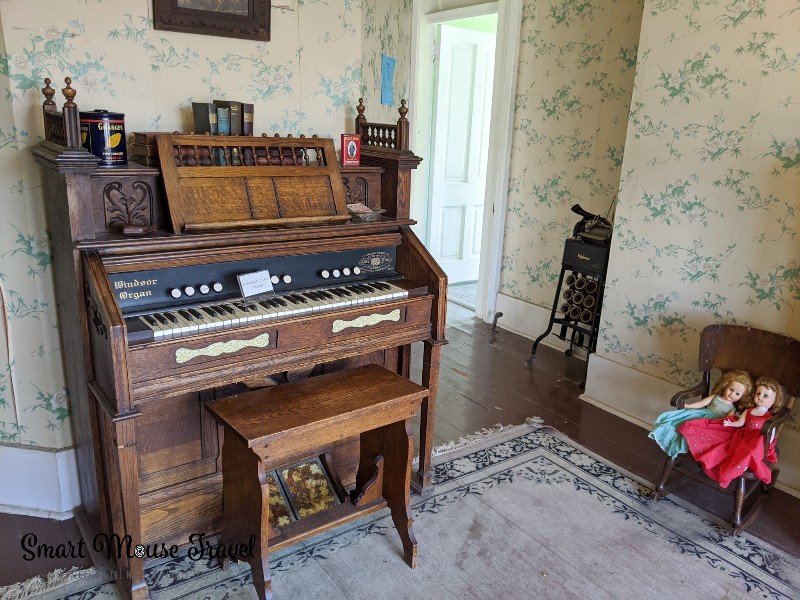 Tours of the jail take you through the entire prison. Enter the processing room to begin your guided tour. From there you walk through the dining area, kitchen, cells, and warden's apartment at the top of the building. Set aside at least an hour to tour the prison when planning your visit.
Squirrel Cage Jail Famous Inmates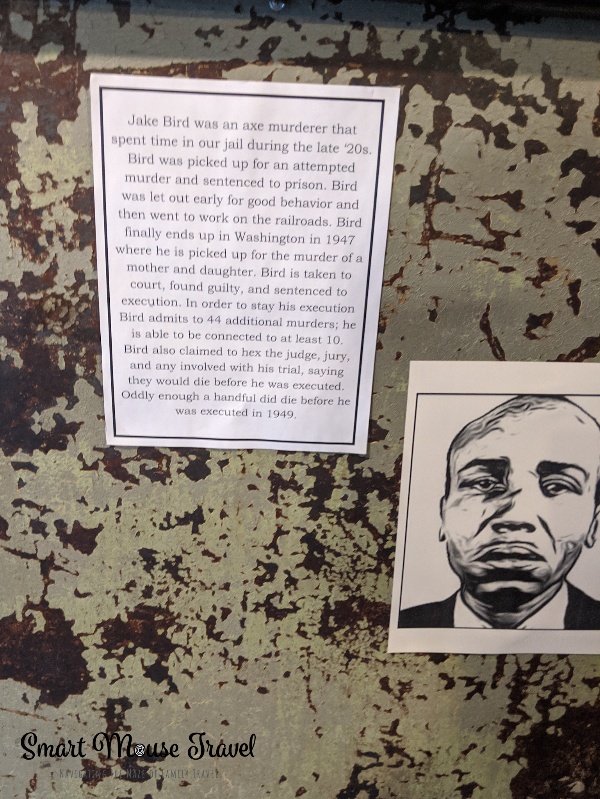 Jake Bird, a former inmate and convicted serial ax murderer, is the most famous former inmate of Squirrel Cage Jail. Tour guides review how Jake Bird traveled as a railroad worker and is suspected of killing over 40 people through several midwestern and western states before being sentenced to death. Squirrel Cage jail has also been featured on Ghost Adventures and mostly focuses on the Jake Bird angle.
Guides also talk about the unexplained Jake Bird hex. After his conviction, Bird was permitted to speak at the hearing. He claimed, "I'm putting the Jake Bird hex on all of you who had anything to do with my being punished. Mark my words, you will die before I do." Records indicate that 6 people tied to the case did die within one year of this statement.
Is Squirrel Cage Jail too scary for kids?
In addition to the discussion of Jake Bird there are a couple of potentially scary things at Squirrel Cage Jail. For example, kids and adults may be uncomfortable seeing a noose that killed an inmate on display in the jail.
Our tour guide also talked about the jail being haunted. She said that the most common spirit encountered at the jail is that of former warden, Bill Foster, who is said to still watch over the facility.
We did not encounter anything super spooky on our daytime visit, but the discussion of Jake Bird may upset younger kids. This slightly macabre prison tour is best suited for families with middle and high school age kids.
Final thoughts on Squirrel Cage Jail
We found the unique rotary mechanism and design of the prison fascinating. Seeing how inmates and the warden's family lived together in this odd jail was extremely interesting. Talk of Jake Bird and the warden ghost certainly brought a spooky air to the tour, but our family found the tour engaging and worth the time on our Chicago to Colorado road trip. Interested in seeing the jail for yourself? Find out more and book your own tour here.
Pin it for later: