Great Smoky Mountains National Park is consistently the most visited national park in the US with about 12 million visitors annually. Easy access, beautiful fall foliage, and the nearby towns of Gatlinburg and Pigeon Forge make Great Smoky Mountains a popular family travel destination. Avoiding crowds at Great Smoky Mountains National Park can be tricky, but doing so will make for a more enjoyable vacation.
Avoiding Crowds at Great Smoky Mountains National Park By Skipping Peak Season
Summer and fall foliage season are the most crowded times at Great Smoky Mountains National Park. Peak summer crowds are from early June until the middle of August. Fall foliage crowds descend on the Smoky Mountains throughout the month of October, with a marked increase on October weekends.
Visiting Great Smoky Mountains National Park during shoulder season, times just before or after peak season, is a great way to avoid crowds.
Be At The Park Early Or Late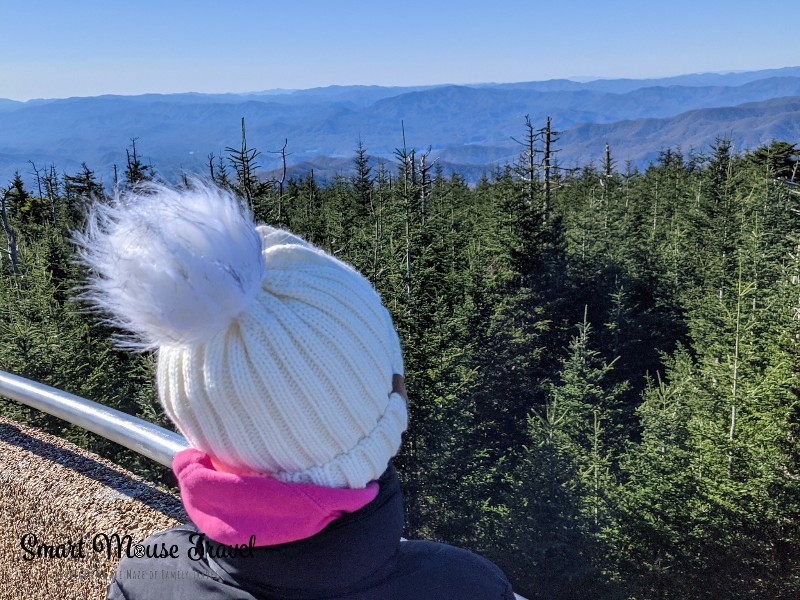 Most people arrive at Great Smoky Mountains National Park after 10:00 a.m. Arriving an hour or more before that means finding parking spots to hike more popular trails. For example, the Clingman's Dome parking lot had ample parking available at 9:30. When we finished our hike at 10:30 the parking lot was packed with people circling the lot looking for spots.
Crowds also seem to thin out later in the day. In the fall, an hour or so before sunset people vacated the park in droves. We were able to enjoy late afternoon hikes and stop for stunning sunset views with almost no crowds. In summer, crowds tend to leave the park closer to 6:00 p.m.
Important safety tip: Never start a hike on an unfamiliar trail close to sunset. Make sure you have plenty of daylight to make it back safely.
When we visited Great Smoky Mountains National Park we would hike a popular trail first thing in the morning. Then we'd take an afternoon break at our nearby rented cabin before returning for an afternoon hike as crowds dissipated for the day.
Pick Less Popular Trails For Hiking Or Expect Crowds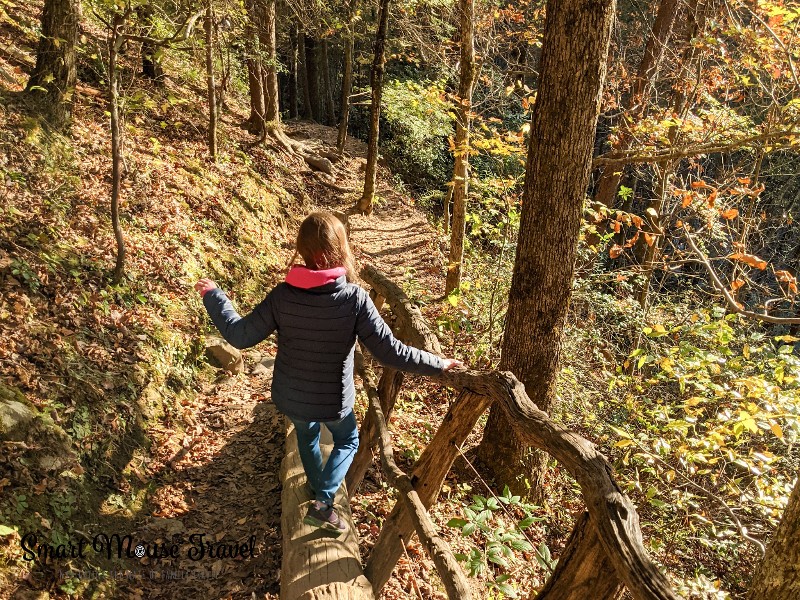 Clingman's Dome, Grotto Falls Trail, and Cataract Falls are all incredibly popular hiking trails at Great Smoky Mountains National Park. We did each of these early in the day to avoid crowds. If you find yourself in the park during peak season at peak time I recommend trying a less popular trail.
For example, Spruce Flats Falls Trail is a lesser known out and back hike with a pretty waterfall. The trail was muddy and steep in spots, but seeing a black bear having a snack a couple hundred feet off the trail made for a scary, but memorable hike.
The Noah "Bud" Ogle trail is another fun and less popular trail at Great Smoky Mountains National Park. This loop is less than a mile long, consisting of rocky trails and wooded paths. Take a little time to explore the historic farm buildings at the trailhead while you are there.
Are you new to hiking? These best tips for beginner hikers will keep you safe and healthy on the trails.
Final Thoughts on Avoiding Crowds at Great Smoky Mountain National Park
Everyone visiting Great Smoky Mountains National Park is there to enjoy the serenity and beauty of nature. Unfortunately, it is easy to become frustrated with slow moving traffic or limited parking spots when the park is crowded. With just a bit of planning you can avoid crowds at Great Smoky Mountains National Park. Arrive early in the morning, avoid peak season, and tour less popular areas to escape the crowds at this popular national park.
Pin it for later: