Savannah, Georgia is an easily walkable, beautiful, and interesting town perfect for your next family vacation. Even if you've been before, visiting Savannah with teens opens up lots of new experiences. Impress your teens when visiting The Hostess City with these unique Savannah activities.
A Quick Savannah History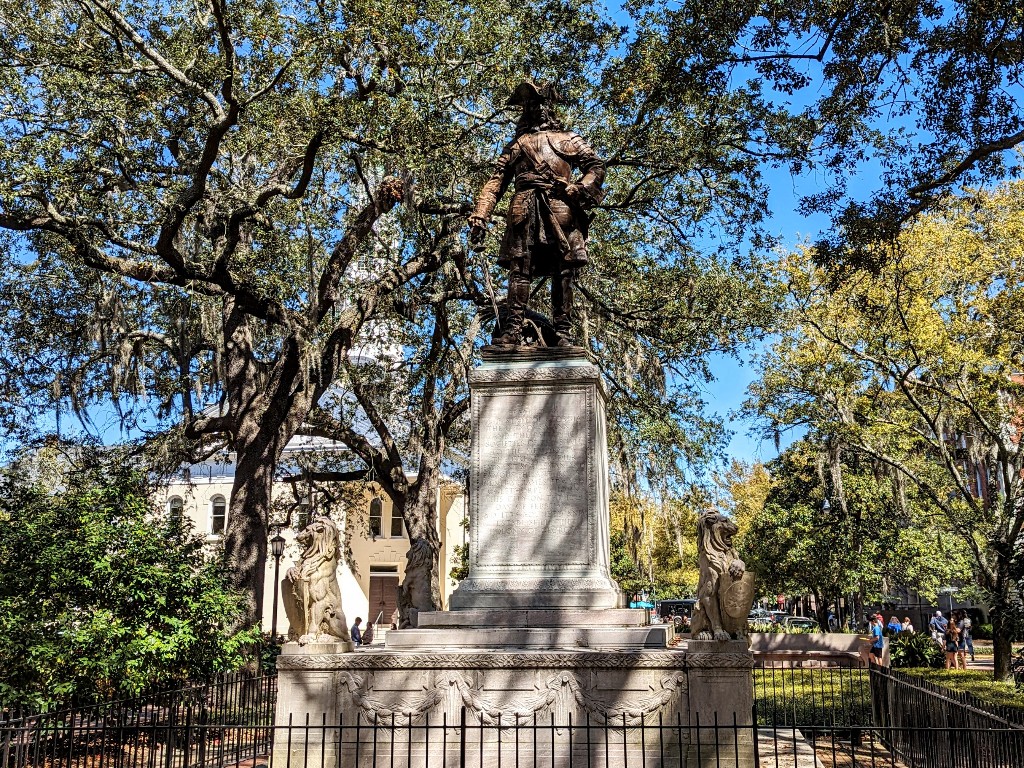 James Oglethorpe envisioned Georgia as a fresh start for debtor prisoners in London. Each family was given a plot upon arrival, and there were limitations on how much land one person could own to reduce wealth inequality.
When founded, Georgia was the only colony to ban slavery but later recinded the ban as plantations overtook the colony. Other original Georgia laws forbade lawyers, alcohol, and Catholics.
However, more than a colony for new beginnings, Georgia was primarily a defensive buffer to insulate English South Carolina from the Spanish army in Florida. Oglethorpe's forces held, so the Spanish eventually gave up on conquest of that area which allowed Savannah to grow.
Savannah is important in much of American history from its time as a new colony to the Revolutionary War, Civil War, birthplace of the Girl Scouts, and current reign as the fourth largest US shipping port.
Best Activities When Visiting Savannah With Teens
Stay At JW Marriott Savannah Plant Riverside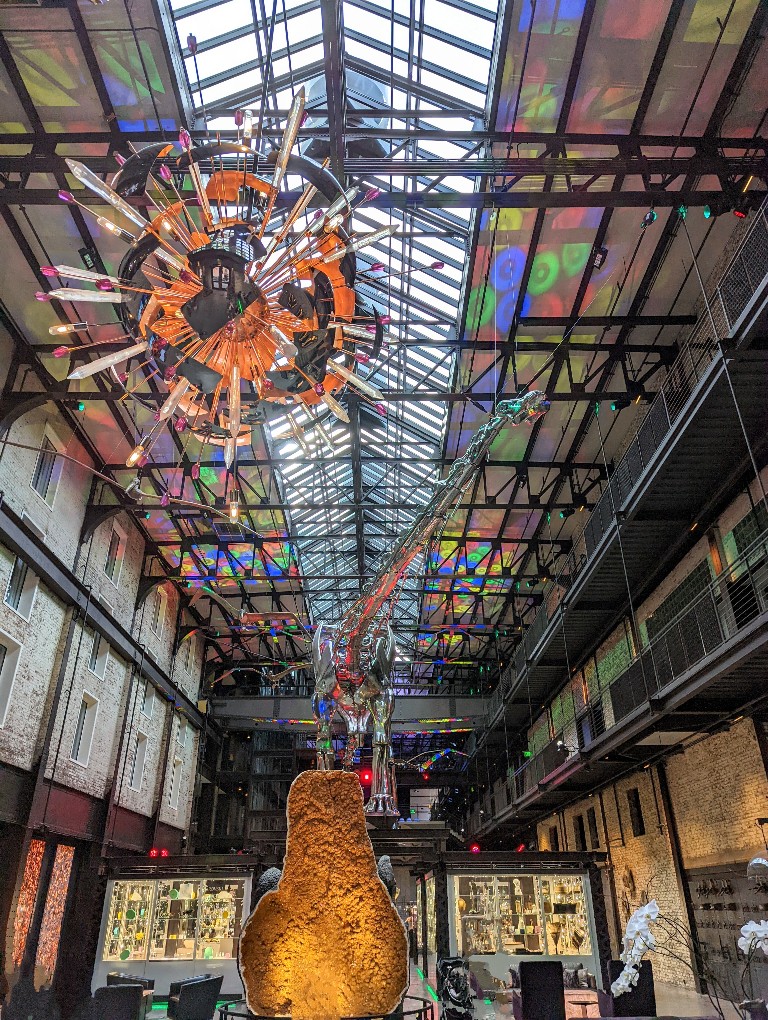 This upscale resort is more than a hotel. Originally a 1912 power plant, the buildings were abandoned for years, ringed with chain link fences, and avoided by most. After an artistic restoration, JW Marriott Savannah opened a section of the River Walk closed for nearly 100 years.
Two original plant buildings are restored with hotel rooms, dining, and entertainment venues added. Two new buildings designed to blend with the existing structures extend the Plant Riverside District.
JW Marriott Savannah Plant Riverside stretches along a quarter mile of the riverfront with four and a half acres of mixed use development. With cool restored interiors, lots of dining options, views of container ships cruising to and from the port, plus Instagrammable spots everywhere you'll impress your teens with a stay here.
Walk Historic River Street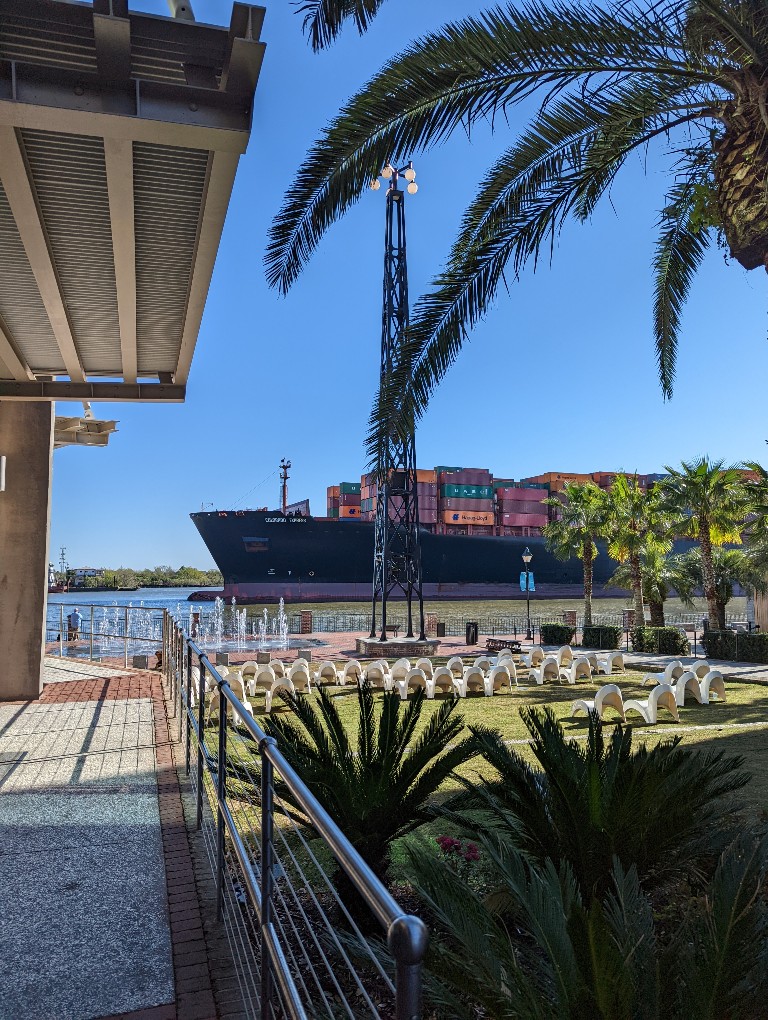 If you don't stay at JW Marriott Plant Riverside still make the trip down to River Street. This revitalized area has shops, restaurants, and great river views perfect for families. Even teens will marvel at the unbelievable container ships floating by on their way to the port.
Take A Day Trip To Tybee Island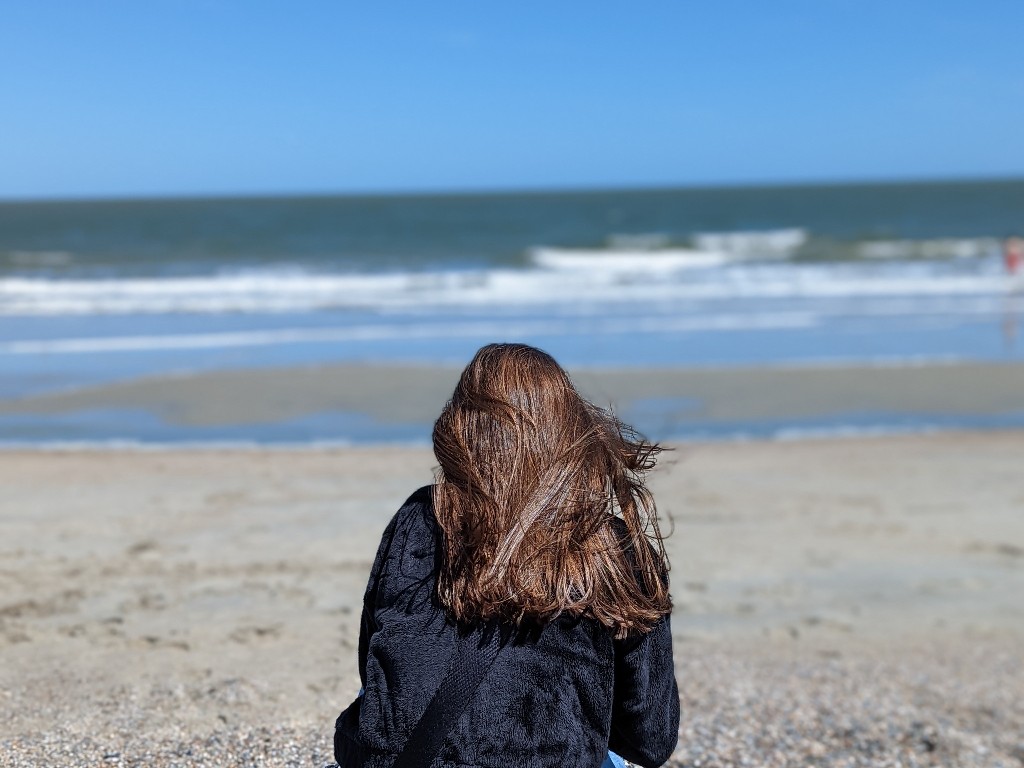 People don't always realize Savannah is not on the Atlantic coast. Tybee Island, often referred to as Savannah's beach, is the closest place to dip your toes into the ocean.
Tybee Island is only about a thirty minute drive from Savannah. Find small, metered parking lots near the main beaches and shops.
The day we visited was chilly, around 65℉, so parking was relatively easy. During prime beach weather I recommend arriving early to snag a beach parking spot.
Another fun Tybee Island activity is visiting the Tybee Light Station. Climb 178 stairs for stunning views from Georgia's tallest lighthouse. Two of the three lightkeeper cottages are converted to museums allowing you to learn more about the lighthouse history.
Included with your Tybee Light Station admission is access to Tybee Island Museum across the street. It has a brief overview of island history and cool views from the top of the battery.
Tour Savannah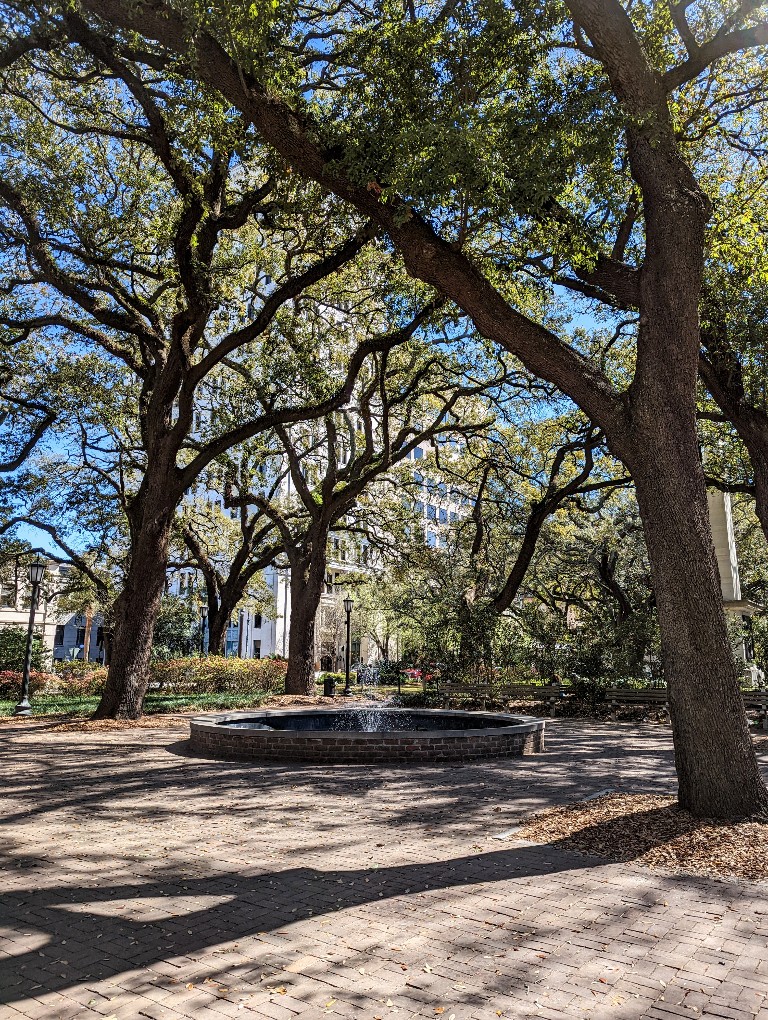 There's no wrong way to tour Savannah. Hop on and off a trolley tour, walk the city and stop at interesting places, or take an expert guided excursion.
Ton of museum houses to tour, squares to admire, and places to eat make touring Savannah fun. Set aside at least half a day just to explore this welcoming city.
Learn About Savannah's Spooky History On A Ghost Tour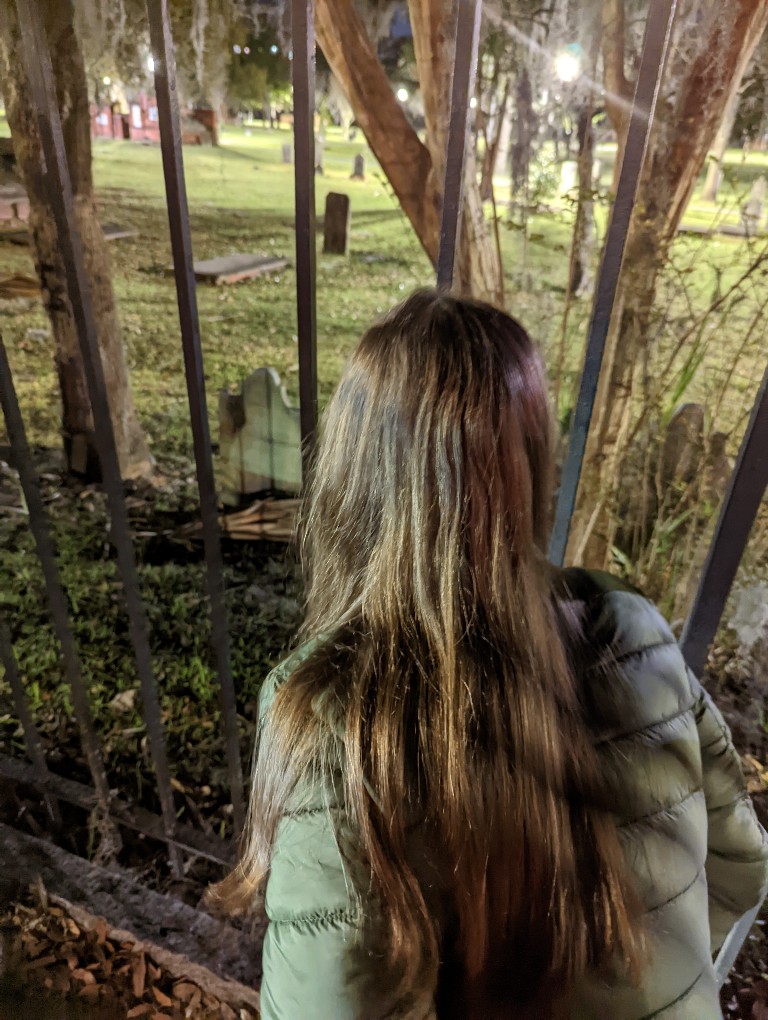 I knew about Savannah's reputation as a haunted town. However, until our day tour I didn't realize how deeply the lore and history are intertwined.
As a last minute addition to our Savannah trip we took a Genteel & Bard Ghost Encounter Tour. I'm not a scary movie fan or particularly fond of ghost stories, but after talking to the company I learned this tour has a mix of history and haunted happenings.
Our tour group met in Oglethorpe Square which looks eerily different at night. Before the tour our guide outfitted us with a wireless receiver and disposable earbuds. This made hearing him during the tour easy and we never felt like we missed key information.
The three-quarter mile outdoor walking tour takes you past several of Savannah's most haunted locations such as the Sorrel Weed House, Foley House Inn, and Colonial Park Cemetery. You won't enter any of these places, but will see some videos and pictures of the spooky experiences there.
Our guide's enthusiastic storytelling mixed with history made this a fun Savannah ghost tour perfect for teens. One younger girl during our tour was occasionally frightened, but I think kids 13 years and older are fine unless especially sensitive to scary stories.
Visit Savannah Bee Company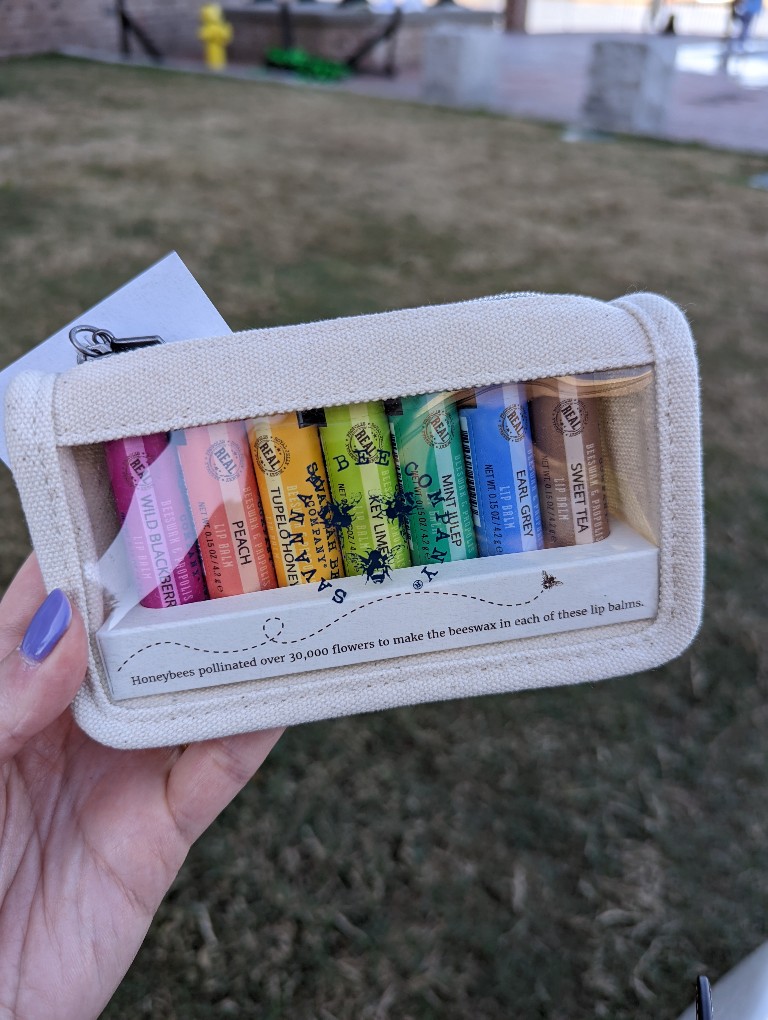 Savannah Bee Company's story begins in 1999 when Ted Dennard started selling his Tupelo Honey in a friend's Savannah storefront. An expanded collection debuted in 2002 and the Savannah Bee Company was officially founded.
Originally we came to Savannah Bee Company for a mead tasting. Greeted by the most wonderful staff we ended up having a fabulous time tasting an amazing assortment of different honeys instead.
My teenager also loved trying the different skin creams and we ended up buying several incredible lip balms. Our favorite is the blackberry lip tint which is the perfect hint of color and soothing balm. Thankfully we bought more than one since neither of us wants to share.
Explore Forsyth Park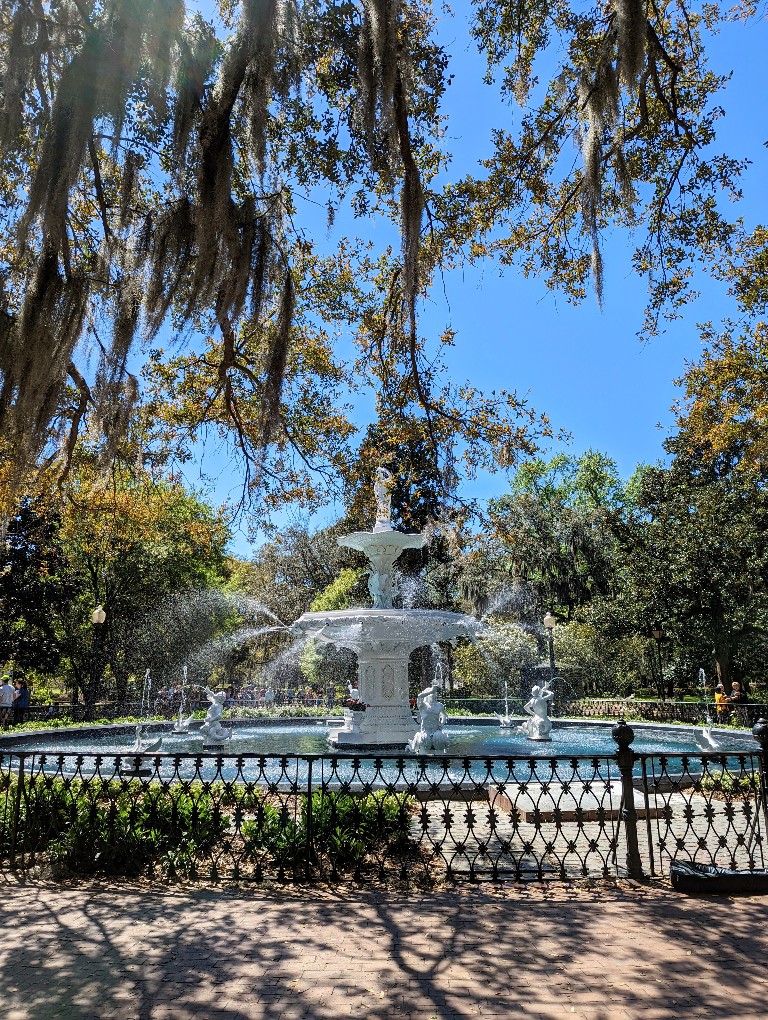 Forsyth Park is a 30 acre green space with a famous fountain popular with locals and visitors alike. Installed in 1858, Forsyth Park Fountain is not an original design for Savannah. Purchased from a catalog, the Forsyth Park fountain has similar ones in Peru, New York, and France.
We enjoyed a leisurely stroll around the park and loved seeing artists selling their work along the pathways. The atmosphere was charming with friends picnicking, people strolling, and kids climbing around the two large play areas.
Grab Ice Cream At A Savannah Institution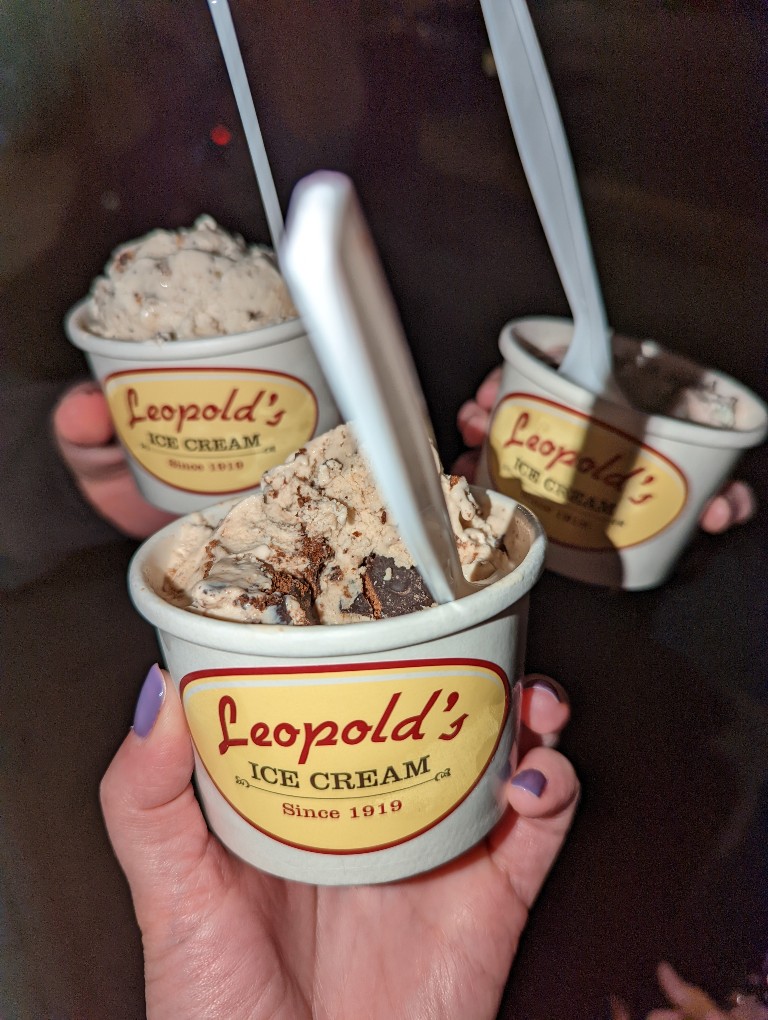 Leopold's Ice Cream dates back to 1919 when three brothers from Greece began handcrafting delicious ice cream. The main store at 212 E Broughton Street often has a long line winding its way down the street which makes grabbing your treat an event. We ended up waiting about half an hour both nights we went.
The old fashioned styling of Leopold's combined with cool movie memorabilia from Stratton's work in Hollywood is a unique backdrop for classic treats.
If you're lucky enough to visit during Girl Scout Cookie season, try the Thin Mints and Cream ice cream. This unusual take on cookies and cream is something I'll be craving until I get another scoop.
Visit Bonaventure Cemetery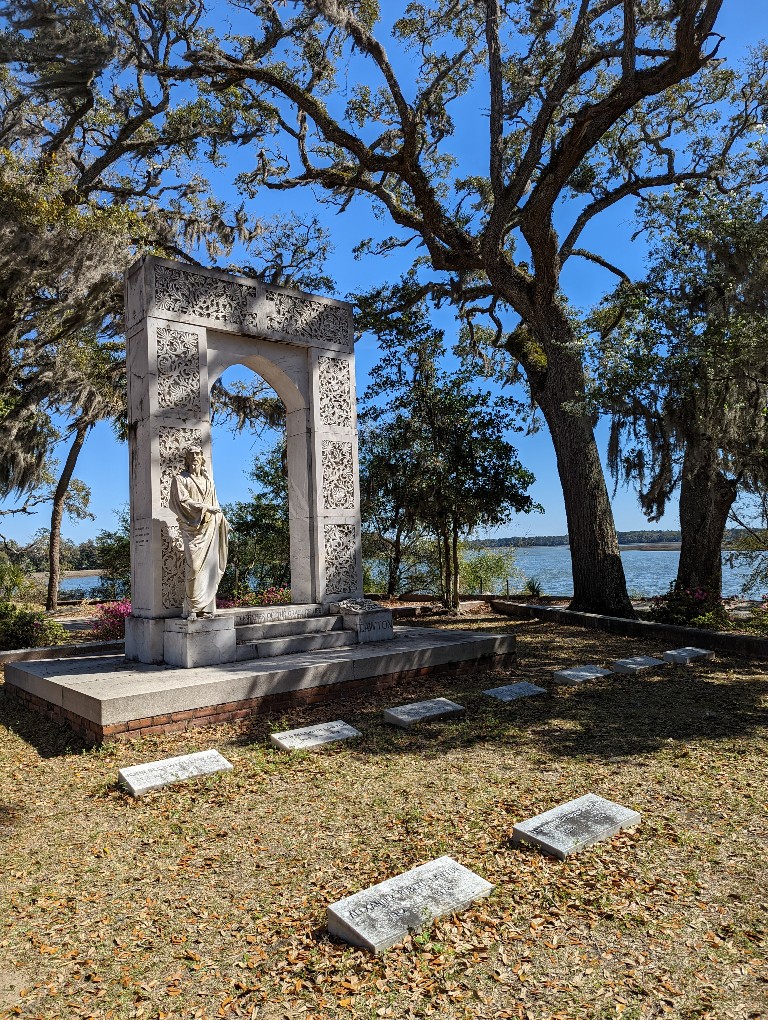 A leisurely stroll through a cemetery might not seem like a normal family activity, but Bonaventure Cemetery is absolutely worth a visit. About a fifteen minute drive from Savannah, Bonaventure Cemetery gained popularity with visitors after the book, Midnight in the Garden of Good and Evil, was published.
With several notable graves, like those of Conrad Aiken, Johnny Mercer, and Little Gracie Watson, the atmosphere of the cemetery on the banks of the Wilmington River is strangely serene.
Exploring the intricately carved headstones, Spanish Moss draped trees, and walking paths is surprisingly relaxing. I was even able to use Google Maps walking directions for most of the graves we wanted to visit, but I wish I'd bought this detailed map before our trip (Affiliate link: Buy on Amazon).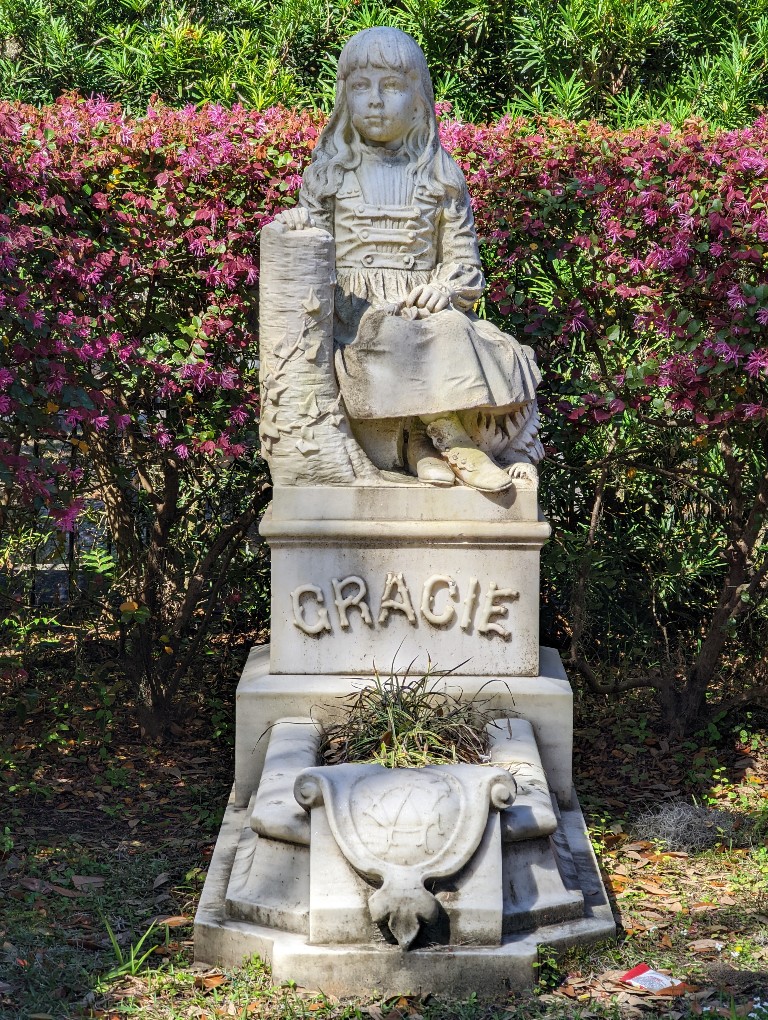 On our ghost tour we learned about grave bells. In the 1800s, being buried alive was a concern. Grave bells helped avoid premature burials. A string tied to the person's wrist or finger ran above ground and attached to a bell.
If a person woke up buried in the cemetery they could signal they were still alive by ringing their grave bell. People working the "grave shift" could then untomb these not quite dead people.
Expressions such as "saved by the bell" and "dead ringer" supposedly stem from the use of grave bells. One such bell still exists in Savannah at the grave of Charles Mills at Bonaventure Cemetery if you'd like to see this interesting, if morbid, piece of history.
Stop At E. Shaver, Bookseller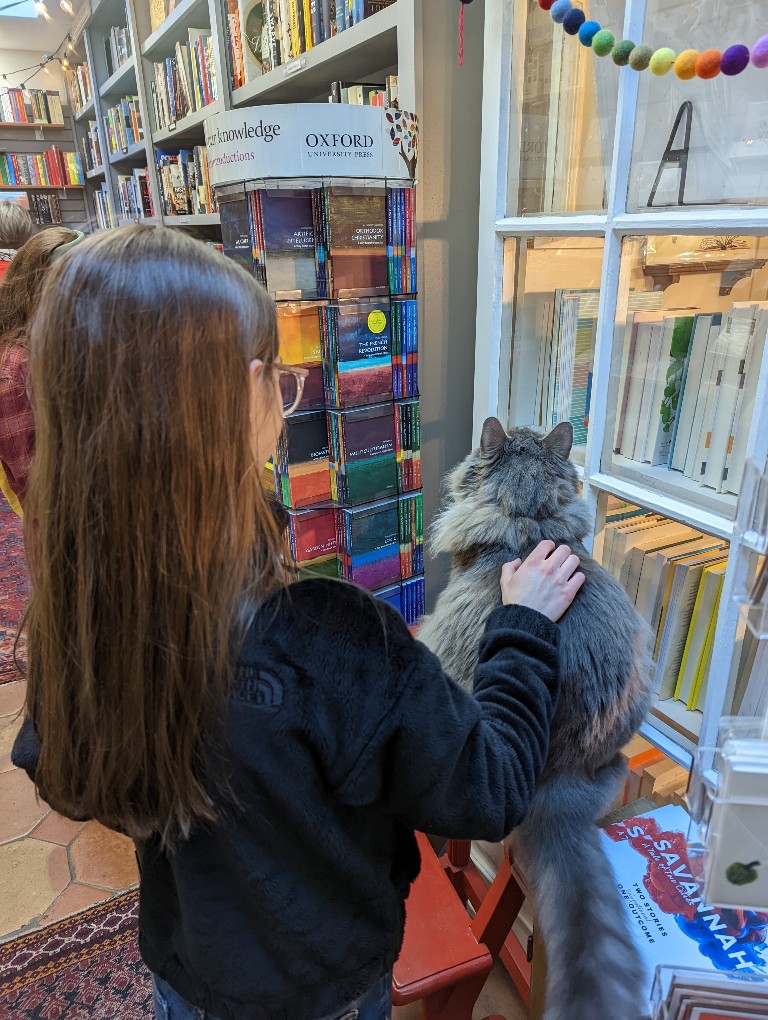 Stuffed with an assortment of books, every crevice of this shop is full. Cobbled together with many rooms and half levels for shopping this is a fun, but unusual bookshop. For us the real draw at E. Shaver, Bookseller was hanging out with some of the biggest bookstore cats we've ever seen.
Explore The SCAD Campus
Got a teenager looking for a well regarded art, design, and film school? Then use some of your time in Savannah to tour The Savannah College of Art and Design. SCAD buildings are nestled throughout the town making much of Savannah the college campus.
A quick word of caution: before touring SCAD check tuition, room and board prices so you don't sell your teenager on a college outside their budget.
Final Thoughts On Visiting Savannah With Teens
Teens interested in history, haunted happenings, or just looking for gorgeous photo backgrounds will each find something to love in Savannah. Explore Savannah's vibrant River Street plus the old fashioned charm of the Historic District all while stopping to enjoy unique stores and dining options.
Pin it for later: