Getting Disney World grocery delivery is one of the best ways to save money and frustration while on vacation. There are lots of options for Disney World grocery delivery with each one having different costs and perks. After ordering groceries for Disney World from Garden Grocer, Instacart, and Whole Foods/Amazon lets compare our experiences.
Why Order Disney World Groceries?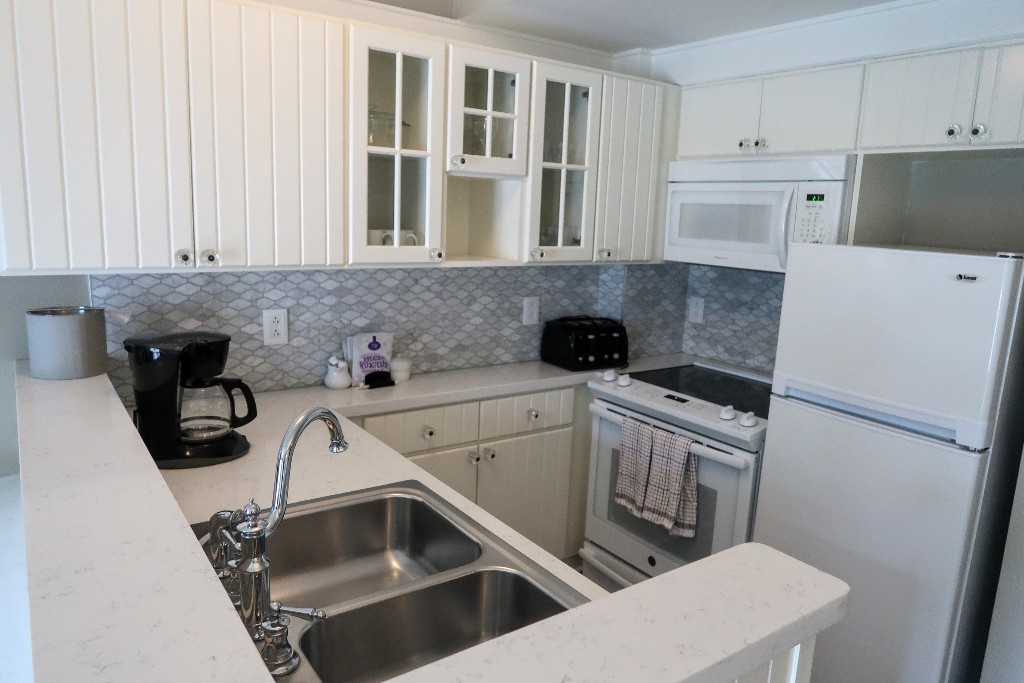 Disney World resorts have at least a beverage cooler in every room while some have full kitchens. Ordering a handful of groceries for breakfast, snacks, or special items for picky eaters is convenient.
Eating breakfast in the room, even if the groceries are more expensive than home, is still a huge money saver. In addition, having breakfast in the room avoids wasting valuable morning park time in line for food.
Having a few favorite snacks in the room at the end of the night is also easier than running to the gift shop after a long day at the parks. Buying water in bulk encourages you to stay hydrated without considering the $3 to $5.50 price tag per bottle.
Guests at Disney World 1 bedroom and larger villas have a full kitchen. This means groceries can replace other meals if you want to cook during your trip. Although I don't normally prepare meals at Disney World, we've certainly enjoyed a cooked breakfast or scoop of ice cream in our villa rooms.
I Have A Car, Do I Need A Disney World Grocery Delivery?
Normally, I do grocery delivery even if we use Tiffany Towncar or have a rental car. It's more expensive, but I enjoy not having to shop on vacation.
If you have your own car, or a rental, a quick grocery stop may be more convenient than Disney World grocery delivery. Tiffany Towncar also allows a 30 minute grocery stop where you can shop for yourself.
Before deciding shopping for yourself is ideal, consider grocery storage. Depending on your arrival time your room may not be ready when you get there.
If your room isn't ready there's no place to store refrigerated items while you wait. This is different from Disney World grocery deliveries. Deliveries are stored in temperature controlled areas with bell services until you're ready.
If you plan on buying your own groceries first complete online check-in. Before shopping wait for a room ready notification. Your room assignment notification shows up in the My Disney Experience app or via email/text. After receiving this notification, shop and feel confident about heading straight to your room with groceries.
Disney World Grocery Delivery Services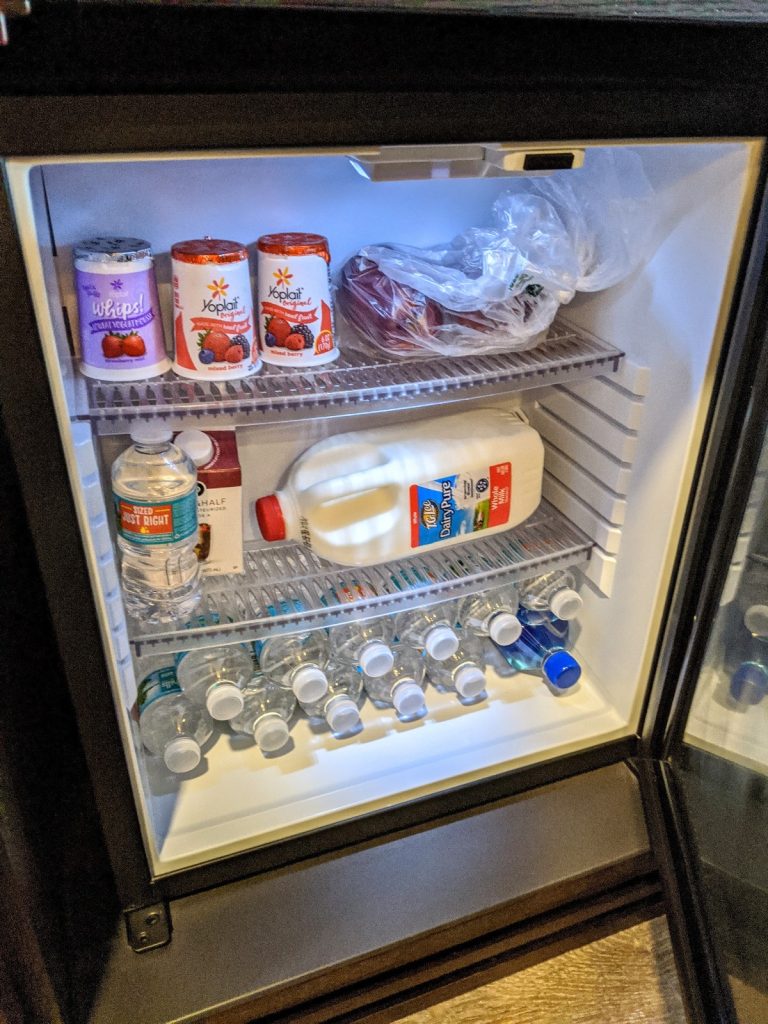 There are more Disney World grocery delivery options than Garden Grocer, Instacart, and Whole Foods/Amazon, but these are the main competitors in the market.
In addition to the fees charged by grocery delivery companies, Disney World also charges a fee if you have groceries brought to your room. Disney World Bell Services charges $6 to deliver groceries to your resort room. Pick up groceries yourself in the Disney World resort lobby to avoid the $6 grocery delivery fee.
Any packages, including those shipped via Amazon, incur a $6 per package processing fee so shipping shelf stable groceries can really add up.
Lastly, if the grocery delivery requires an ID or signature Disney World cast members can not accept the orders. For example, a grocery delivery with alcohol that needs ID confirmation will be refused.
Garden Grocer
A local company in business for over fifteen years, Garden Grocer is the classic Disney World grocery delivery option.
Garden Grocer Pros
After years of using Garden Grocer we've found them to be the most reliable Disney World grocery delivery service. Garden Grocer offers beer, wine, and liquor deliveries, too, and since they pre-check your ID Disney World can accept the delivery.
Another perk of using Garden Grocer is the ability to replenish or add on to an order without an additional delivery fee. For example, we ran out of milk earlier than expected and got another one delivered the next day for just the cost of milk.
Garden Grocer orders can be placed weeks in advance. The ability to order early takes one thing off your last minute Disney to do list in the days before your vacation.
Garden Grocer Cons
The expertise and reliability of Garden Grocer comes at a price. Of the Disney World grocery delivery services it's the most expensive option.
Like most grocery services there is an upcharge on each item purchased by Garden Grocer. This item increase plus delivery charge and optional tip really add up.
Another downside to using Garden Grocer is they charge a cancellation fee. Cancelling two days ahead results in a 25% restocking fee while cancelling within one day is a hefty 50% restocking fee.
Instacart
Instacart has an advantage since lots of people already use the service at home. Disney World guests with Instacart Express can even use the discounted fees for Disney World grocery deliveries.
Instacart Pros
Instacart has the lowest fees of the three companies making it the least expensive Disney World grocery delivery option. Deliveries for non-members start at $3.99 plus some additional fees for orders over $35. Instacart Express customers get reduced service fees plus free delivery on orders over $35.
Already have an account? Then shopping is even easier. In addition, shop at a variety of stores using Instacart to get all your basics for Disney.
Instacart Cons
We've personally had mixed results with Instacart at Disney World. Once we had a shopper show up for delivery who ignored our note to leave groceries with the resort cast members. When I couldn't get to the lobby in time, they canceled our order and we ended up without groceries.
To avoid a situation like this we've found it best to place a scheduled, not rapid, order. We also include the reservation guest name plus check in and check out dates under delivery instructions. I also make sure I'm available to text with the shopper while items are purchased.
Once the shopper starts I text a reminder about leaving items with resort cast members under my name with the proper check in and check out dates. This reminder seems to help avoid issues like we had previously.
Another minor con of Instacart at Disney World is you can only order a few days in advance. Ordering Disney World groceries is something I prefer to do ahead of time to leave more attention for last minute packing and prep.
Whole Foods/Amazon
Amazon is a leader in delivering items to make life easier so people often think of using Amazon or Whole Foods for Disney World groceries, too.
Whole Foods/Amazon Pros
One of the big advantages of Whole Foods delivery is access to specialty items that are sometimes hard to find at regular grocery stores. The prepared fruit is usually better quality than other options, too.
Whole Foods/Amazon Cons
Prime members used to get free Whole Foods deliveries, but now it costs $9.95 for a two hour delivery window. This fee plus the higher overall cost of groceries at Whole Foods makes this another expensive option.
Another Whole Foods grocery delivery disappointment is you can only book a delivery window a day in advance. This inability to order ahead adds one more thing to your last minute vacation to-do list.
Lastly, if you ship shelf stable groceries or other essentials to Disney World via Amazon you're charged a $6 per package fee plus a $6 delivery fee. If you aren't careful you could end up spending a lot of money on fees even if the individual items are reasonably priced.
Final Thoughts on Garden Grocer, Whole Foods, and Instacart Disney World Grocery Deliveries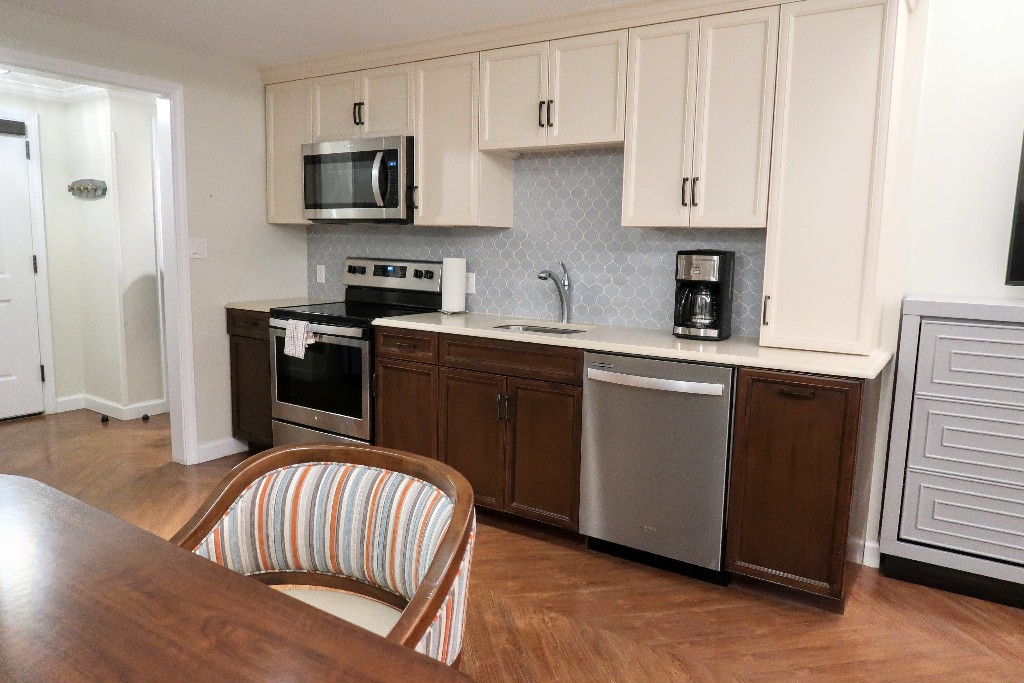 Getting groceries for Disney World is a huge time and money saving vacation tip. Ultimately which Disney World grocery delivery service to use is a personal choice.
Garden Grocer is still my preferred Disney World grocery delivery service. Although the most expensive option, their reliability and ability to deliver alcohol often makes the convenience worth the extra expense.
For trips where groceries are nice, but not essential, or when budget is a concern, Instacart is my Disney World grocery choice. A wide variety of products delivered least expensively makes Instacart a good Disney World grocery delivery option.
For those with a strong preference for organic or hard to find items, Whole Foods may be the right choice. Personally, I've moved away from using Whole Foods and Amazon for Disney World groceries because the fees are high and the food selection limited.
Whether you pick up groceries yourself of use one of these Disney World grocery delivery services, I highly recommend having some food in your Disney World resort.
Pin it for later: