Visiting a New Orleans plantation is an important part of understanding Louisiana history. Our Laura Plantation tour gave an honest look at life on a sugar plantation including the role of slaves in the home and in the fields.
My Laura Plantation tour was free, but I was not asked to write a review. 
Laura Plantation History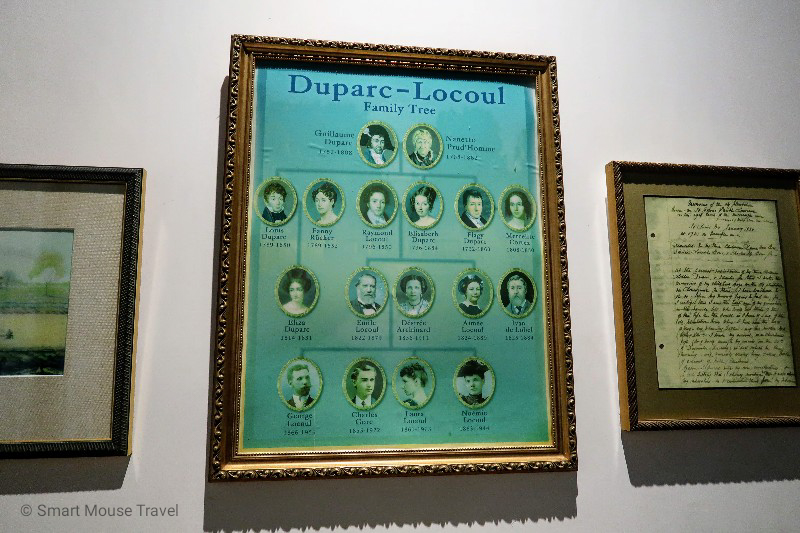 Guillaume Duparc, a French naval officer who assisted in the American Revolution, was granted a plot of land as a reward for his service. Duparc built his plantation along the banks of the Mississippi River but died not long after it was completed. This left his wife, Nanette Prud'homme Duparc, to run the large sugar plantation.
Nanette ran the business for many years until she transferred ownership to her three children. Nanette's daughter, Elisabeth, outlived her husband and both of her brothers. Elisabeth ran Laura Plantation for nearly 50 years before dividing the plantation and leaving it to her two children, Aimée and Emile.
Aimée's family moved back to France, but Emile stayed in Louisiana. Emile renamed the family plantation after his daughter, Laura, and continued the family business.
After Emile's death, Laura was the fourth woman to run Laura Plantation. However, Laura had no desire to continue the family business and sold the sugarcane plantation to Aubert Florian Waguespack. After selling the plantation, Laura lived in St. Louis for the rest of her life.
Laura Plantation Tour Review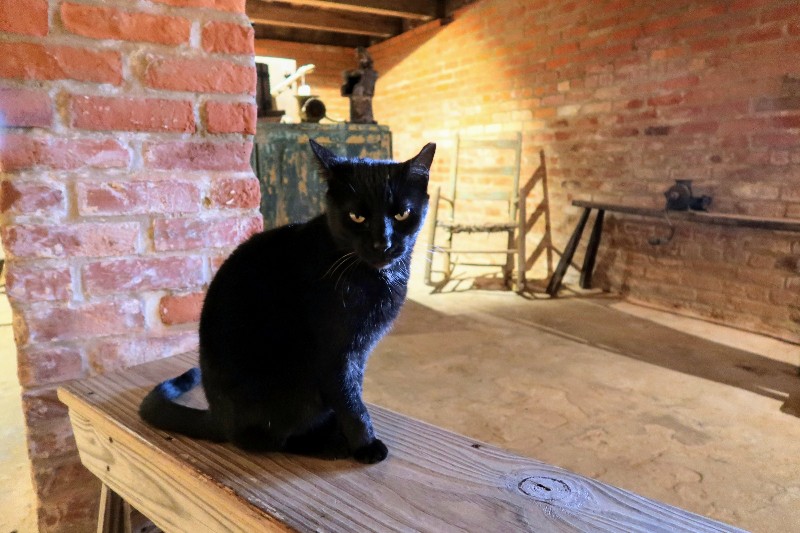 The Laura Plantation tour takes you through the main house, two gardens, and a former slave cabin. Our Laura Plantation tour took around an hour total. However, the time passed very quickly because of our engaging tour guide and the personal stories of the plantation inhabitants. 
We started our tour in the basement of the "big house". Here we learned about the building techniques used for Laura Plantation. The main Laura Plantation house is built on 8-foot-high columns which protect the house from flooding from the nearby Mississippi River.
The materials to build the house were cut to size on-site, labeled, and then brought to the house site. The perfectly cut pieces took eleven months to make, but the house was complete in just two weeks.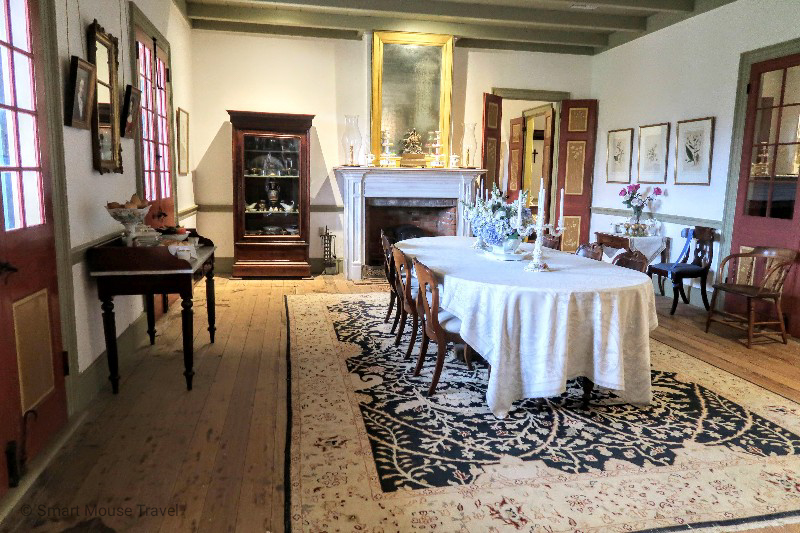 Our tour guide gave us an in-depth review of the Duparc family as we walked through some of the family bedrooms, parlors, and the dining room. From here we left the main house to explore some of the grounds and a restored slave cabin.
Hearing the individual stories of owners and slaves brought the reality of the past to light in a way that really impacted us. Our Laura Plantation tour prompted my daughter to have several discussions with me about what we learned.
Much of the history of the Laura Plantation comes from Laura's memoirs and those of Edouard Gros Duparc, a slave who fought in an African American unit of the Union Army in the US Civil War. These detailed memoirs make a tour to Laura Plantation more about the people than just the physical buildings that remain.
How Do I Get To Laura Plantation?
Laura Plantation is located in a rural area about an hour outside of New Orleans. Because of its remote location there is no public transportation or ride share option to visit Laura Plantation.
We rented a car from the airport upon our arrival into New Orleans and drove directly to our Laura Plantation tour. Once we finished our tour we returned the rental car in New Orleans near our hotel. Renting a car on our arrival day was the most efficient and inexpensive way for us to take the fascinating Laura Plantation tour.
If you don't have a car, or don't want to rent one, you have a couple of options for visiting Laura Plantation. There are several tour companies that provide coach bus transportation to Laura Plantation. Many of these companies stop at other area plantations, too. 
Final Thoughts On Our Laura Plantation Tour
Visiting Laura Plantation was an important part of our multi-generational trip to New Orleans. Understanding plantation life and their economic importance is integral in appreciating the culture and history of New Orleans. I think this tour is best suited for adults and older elementary aged kids.
Overall, the Laura Plantation tour did an incredible job of using inhabitant stories to make the tour interesting and engaging. I recommend taking a Laura Plantation tour during your trip to New Orleans. 
Will you be visiting New Orleans for Mardi Gras season? If so, here are our Mardi Gras parade tips when visiting New Orleans with kids.
Pin it for later: