Taking a Disney Alaska cruise is a great way to experience nature with all the comforts and fun of a Disney vacation. Use our Disney Wonder Alaska cruise planning timeline and tips to make the most out of this expensive, but incredible vacation.
12 to 15 Months Before Your Alaska Cruise
Book Your Disney Alaska Cruise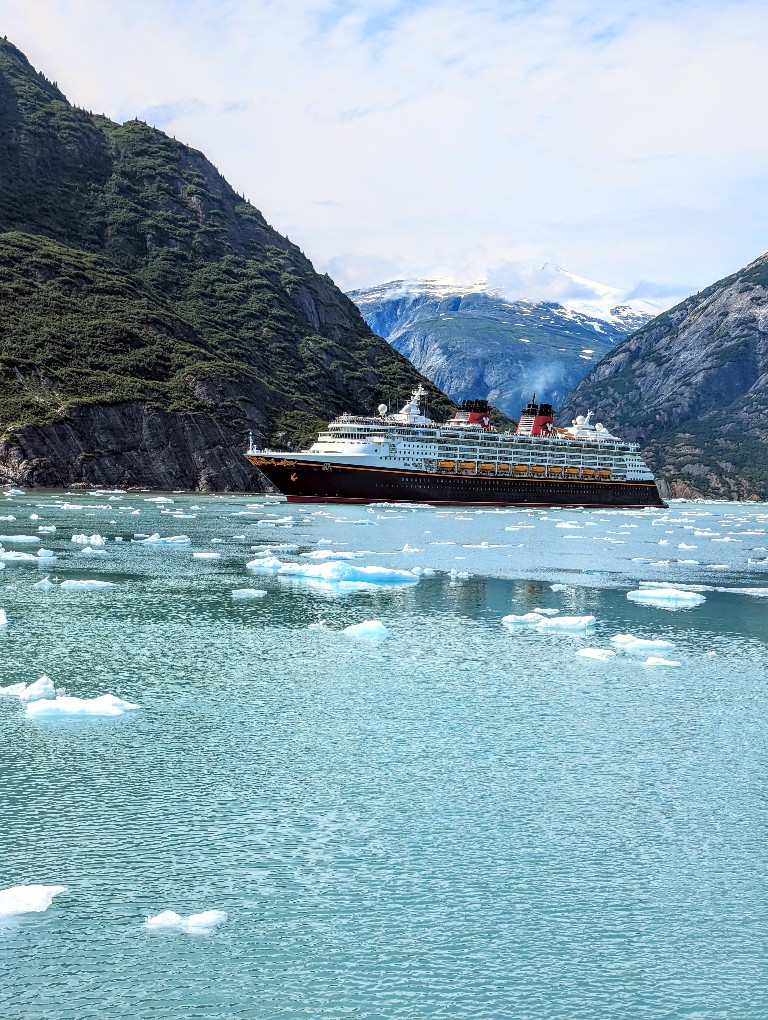 Disney Alaska cruises are extremely popular bucket-list vacations. Many people book their Alaska cruises as soon as the booking window opens for the best prices and room locations.
Pricing first increases not long after the Disney Alaska cruise itineraries are released and usually continue to climb. The best way to save on a pricey Disney Alaska cruise is to book early using a placeholder reservation.
Placeholder reservations are only available to those who have previously cruised with Disney. Pay a $250 deposit while still on a Disney cruise and you'll get a "placeholder". Once this placeholder is reserved you have 24 months to use it.
Placeholder deposits are applied to your next booking and also provide a 10% discount on the next booked Disney cruise. This discount really saves money on expensive cruises like ones to Alaska and Europe.
10 Months Before Disney Alaska Cruise
Book Your Hotel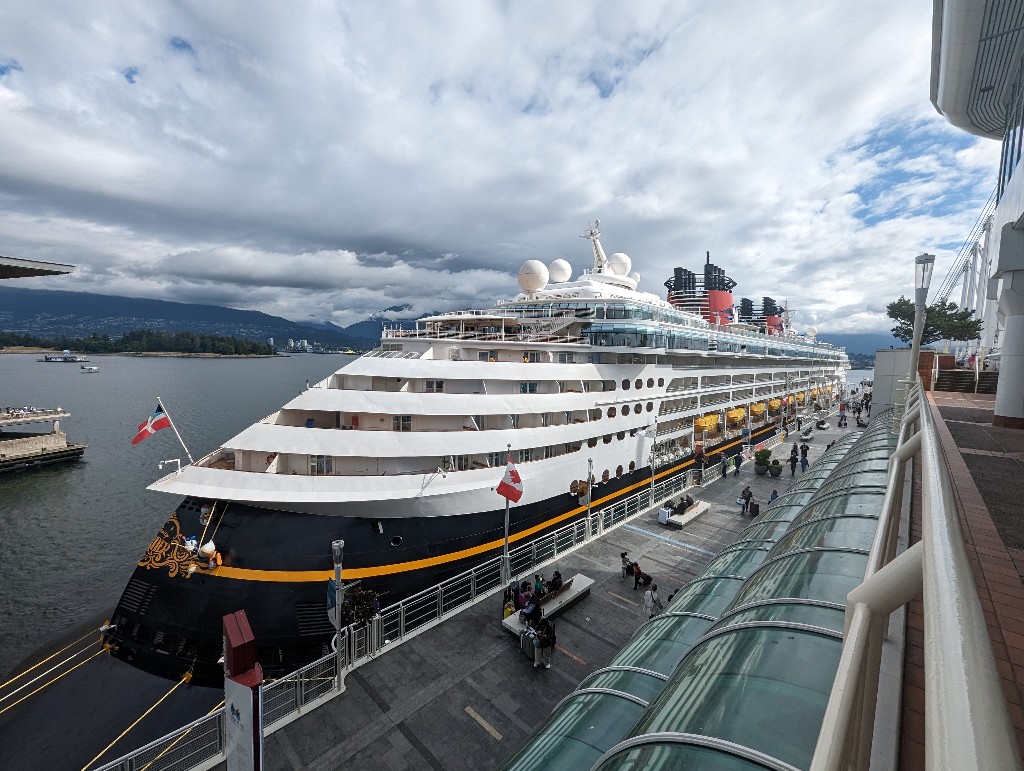 Hotels near Canada Place are in-demand with Alaska cruise guests.  Easy access to Canada Place on embarkation day and a limited number of hotels within walking distance make prices soar and availability plummet much earlier than you'd expect. 
We opted for Pan Pacific Fairmont which is directly above Canada Place. Although the price was shockingly high for a mediocre room, embarkation was a breeze.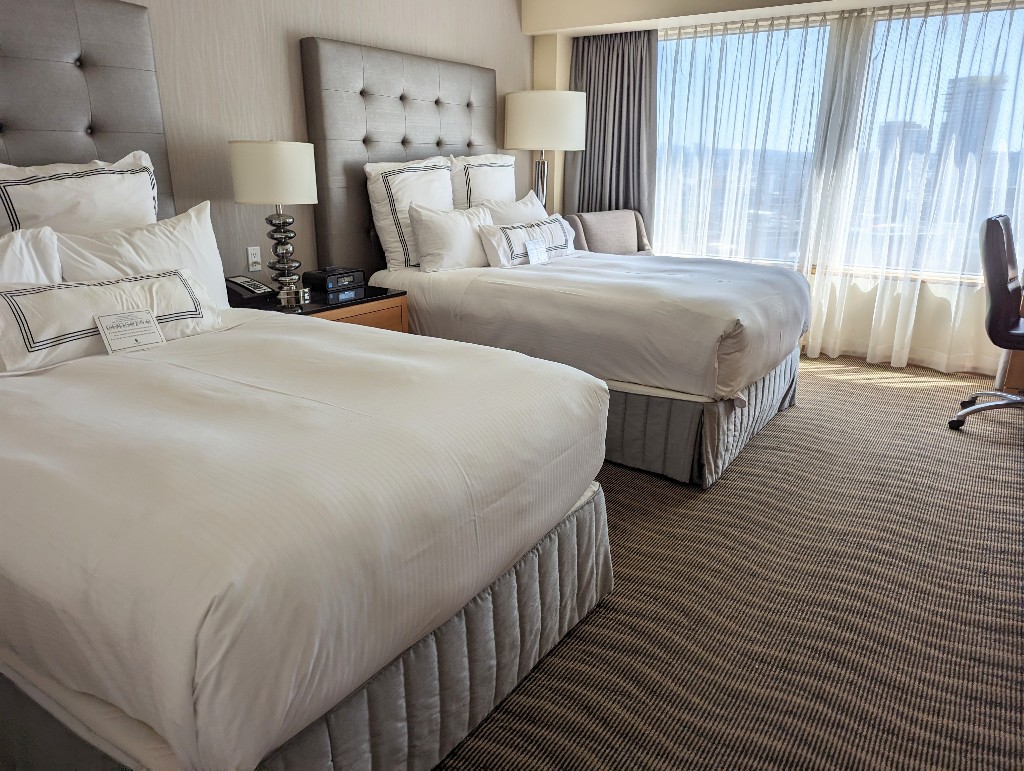 Pan Pacific bell services has a convenient, tip-only service that brings your marked bags down to your ship straight from your room. This means no lugging heavy suitcases through the terminal.
If you opt for a hotel further away, budget for extra travel time. Heavy traffic and large crowds make arriving, dropping bags, and embarking take longer than you'd expect.
8 Months Before Disney Alaska Cruise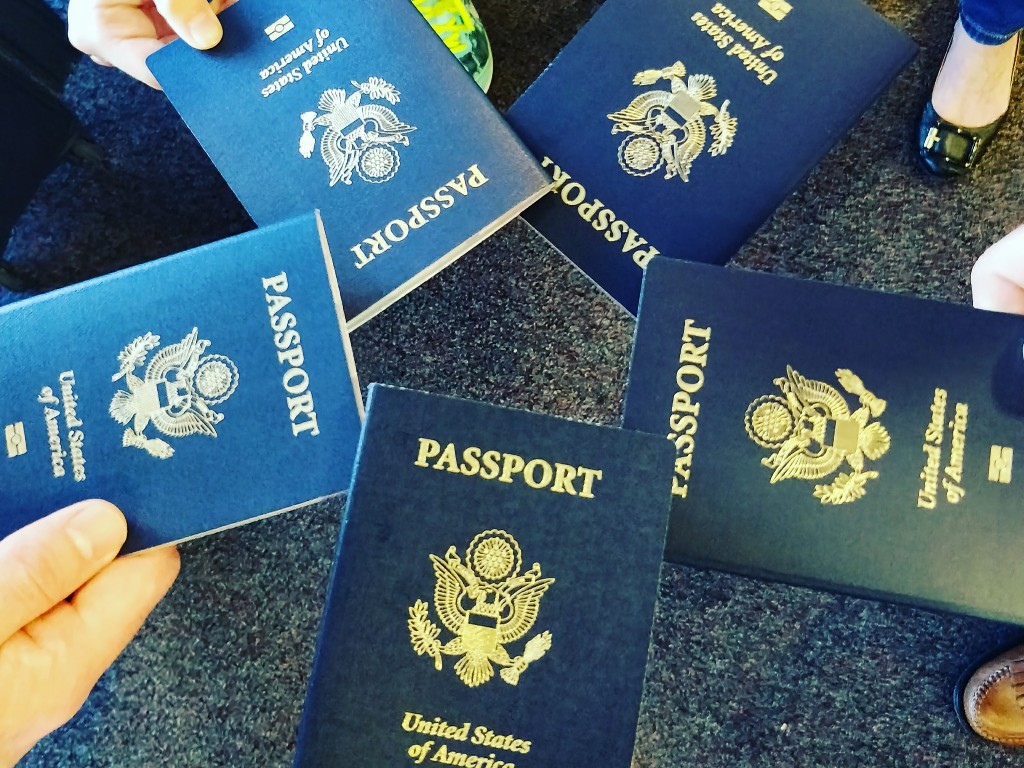 Check Your Passports
Everyone flying into Canada must have a valid passport to enter. Passports are routinely checked throughout the cruise since guests often cross the US and Canada border on excursions, too.
New US passport applications are taking a significant time to process with the expected time for approval 10 to 13 weeks plus mailing time. Renewals are usually quicker, but faster turnaround is not guaranteed.
Unfortunately some unlucky applicants find their passports are taking longer than these long posted waits. To avoid last minute drama, apply for all new passports and renewals 8 months in advance. This ensures passports are in your possession prior to Disney Alaska cruise check-in.
5 Months Before Disney Alaska Cruise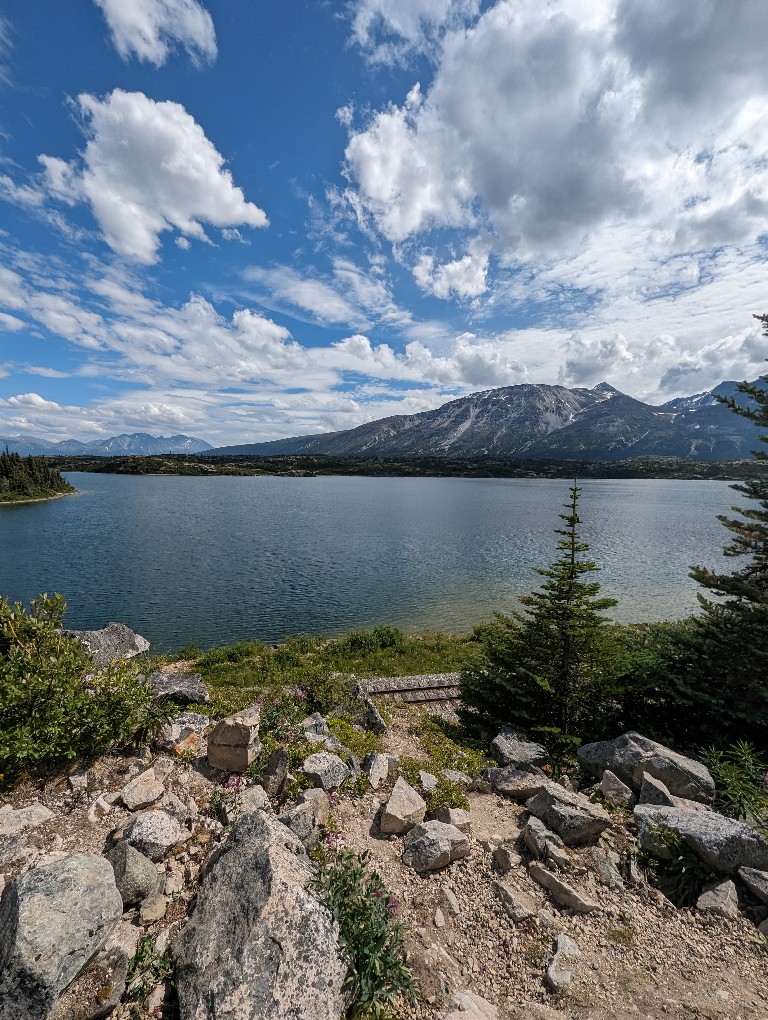 Research Excursions and On Board Activities
Excursion and on board activity reservations open as early as 120 days before the cruise so it's wise to research options ahead of time. 
Each port has a range of potential excursions from simple sightseeing to ziplining, helicopter rides, and other active options. Excursion descriptions on Disney's website have an overview of what to expect, mobility or age restrictions, and prices.
There are many excursion options at each port, but some fill up more quickly than others. For example, a tender boat excursion where guests take a ramp off the Disney Cruise Line ship onto a waiting boat for close up glacier viewing is one that routinely sells out.
Glacier dog sledding via a helicopter ride is another excursion that sells out quickly despite the high price and risk of same-day cancellation due to weather.
Disney Alaska cruises also have several days at sea where guests can book special on board activities. The most popular on board options are alcohol tastings, Bibbidi Bobbidi Boutique makeovers, and Palo brunch or dinner reservations.
Lastly, Olaf's Royal Picnic is a popular character dining option on Disney Alaska cruises. Book this hard to make reservation immediately when your window opens for the best chance of scoring a spot.
75 to 120 Days Before Disney Alaska Cruise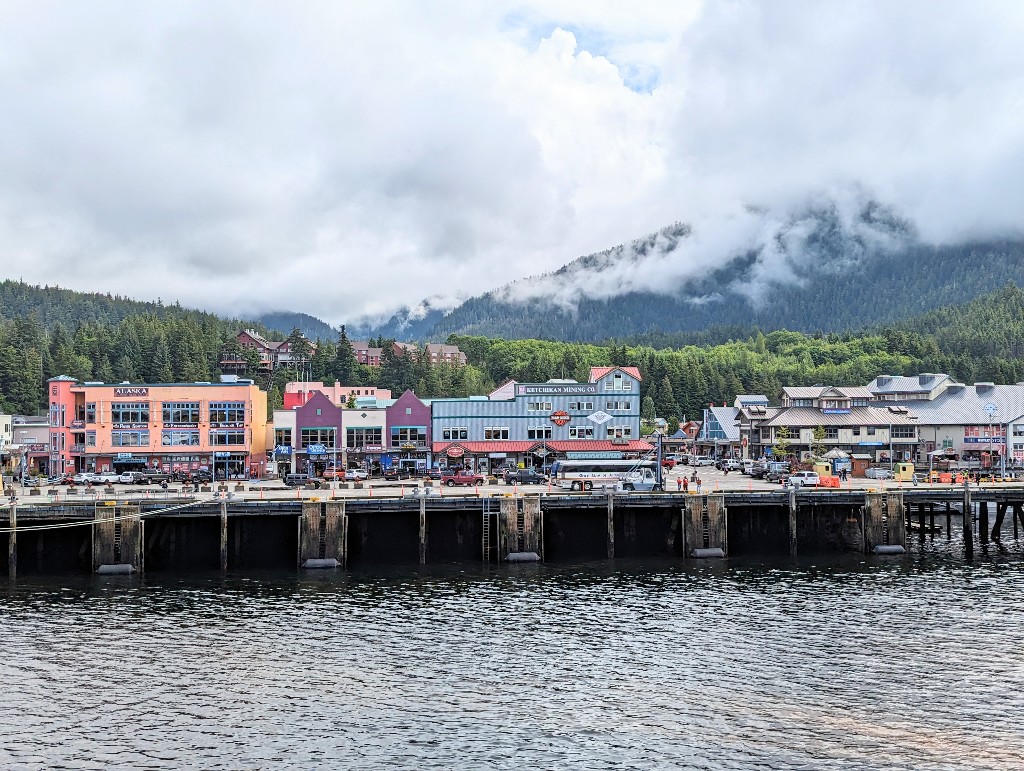 Book Excursions and On Board Activities
On board and excursion booking windows vary by Castaway Cay Club status with higher status and concierge guests booking further ahead of time.
Disney Cruise Line Booking Windows:
Concierge – 130 days prior to departure
Pearl (After completing 25 DCL sailings) – 123 days prior to departure
Platinum (After completing 10 DCL sailings) – 120 days prior to departure
Gold (After completing 5 DCL sailings) – 105 days prior to departure
Silver (After completing 1 DCL sailing) – 90 days prior to departure
First Time Disney Cruisers – 75 days prior to departure
Narrow down preferred Disney Alaska cruise excursions and then have one or two back up options in case your first choice is unavailable. This is especially important for guests who have later booking windows.
If you don't get your preferred reservations, keep checking back. Sometimes availability is added closer to the sail date or as other guests cancel.
We loved all of our Disney Alaska Cruise excursions and felt like they were the right choice for our family and friends. There's tons of options, but here's a quick overview of what we did.
Glacier Viewing (Stikine Icecap), Alaska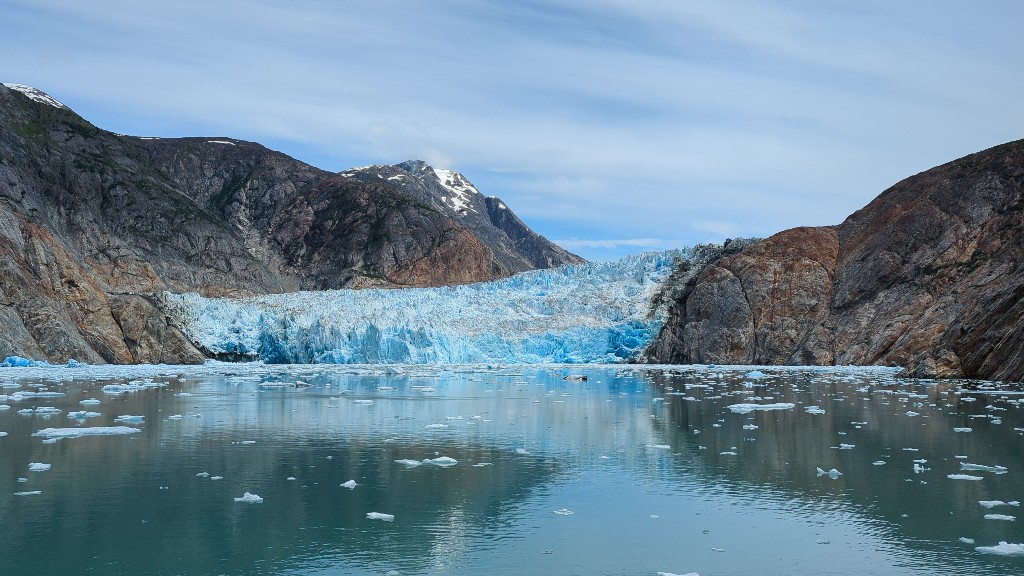 Glacier Explorer is the only Disney Wonder excursion on glacier viewing day. Your excursion begins by checking in and waiting for instructions in a holding area. 
From here the group walks down to a lower deck where a ramp leads from Disney Wonder directly onto a smaller glacier viewing boat. This tender boat gets incredibly close to glaciers where we were able to see both glacier calving and baby seals along the shore with our binoculars.
This port adventure is expensive, but we enjoyed the experience and gorgeous pictures of Disney Wonder in icy surroundings. However, on our sailing Disney Wonder was able to get pretty close, making the excursion less crucial.
The picture above shows our view from the tender ship and the picture below shows the glacier view from our stateroom.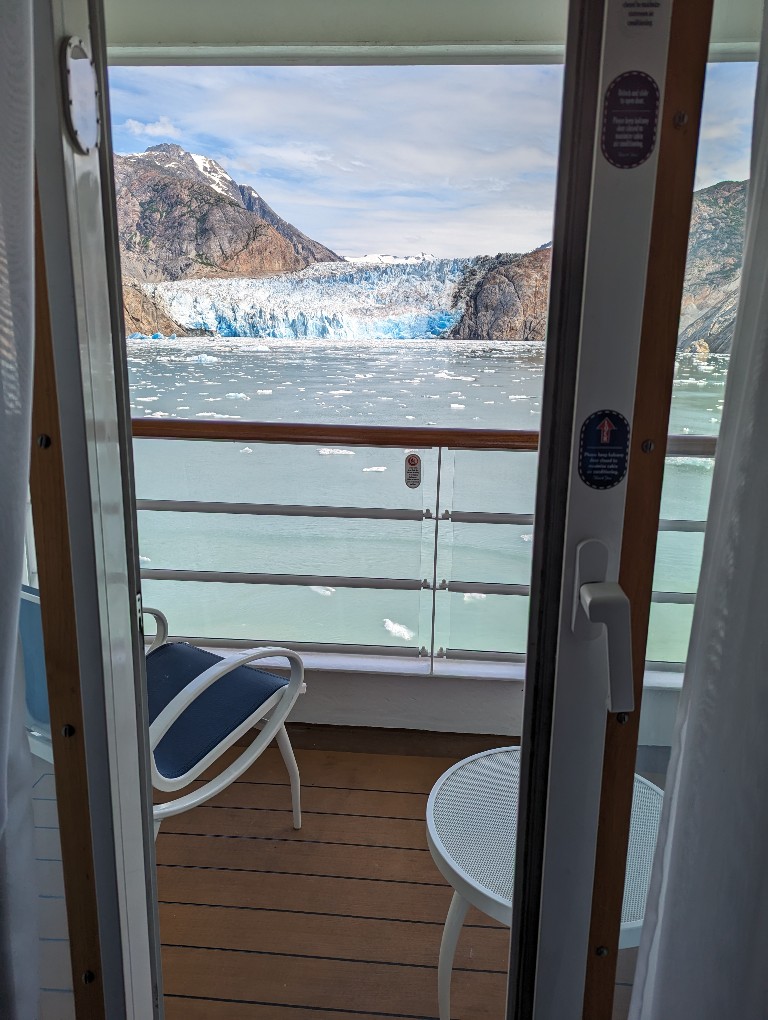 Skagway, Alaska
Steeped in Gold Rush history, Skagway is a small town with shops and cool National Park Service museums. We explored these on our own before taking our port adventure. 
We booked the Yukon Suspension Bridge, City and White Pass Railway excursion. This port adventure began with a bus ride back into Canada where we explored the small Yukon suspension bridge. From here we took the bus back to Fraser to climb aboard the White Pass Railway.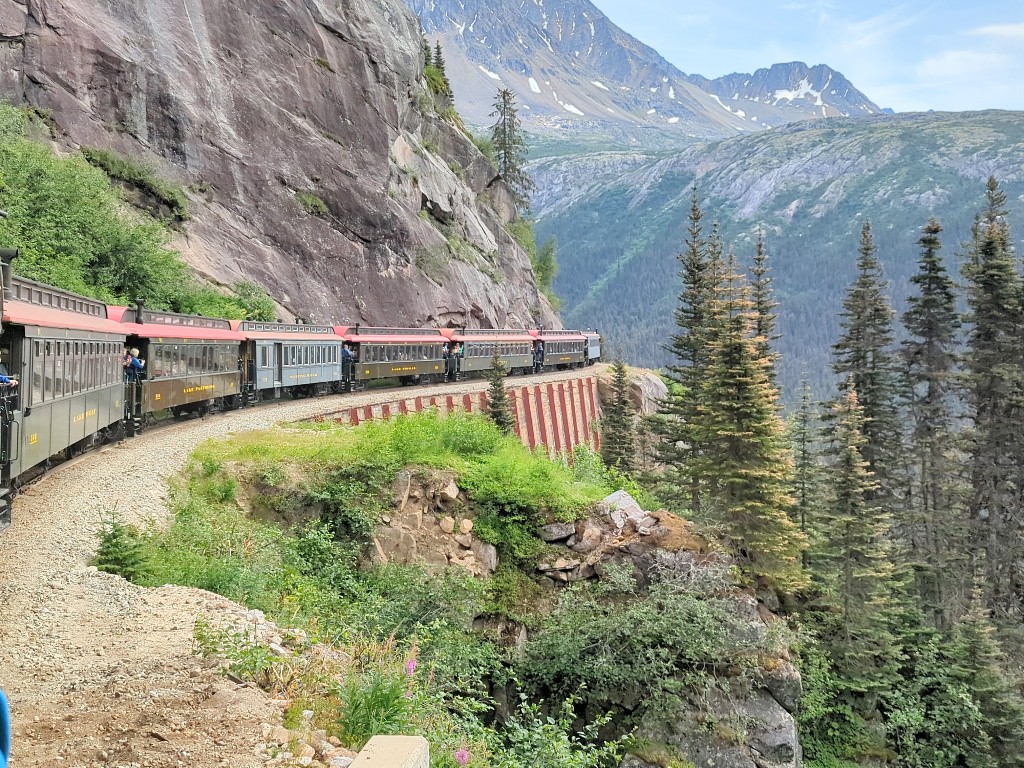 The White Pass Railway runs along the same tracks used during the Gold Rush with incredible views of the Alaskan wilderness. Guests can sit inside the train car and watch through the large windows or stand on outside train platforms for an even more exciting experience.
I absolutely recommend riding the White Pass Railway. This train ride was unlike anything we'd done before and an iconic part of the Skagway area.
Some of our group did the Liarsville Gold Rush Trail Camp & Salmon Bake Featuring Exclusive Disney Character Experience instead. Although the characters were cute and food decent, they didn't love the overall experience and regretted forgetting bug repellant.
Juneau, Alaska
We booked the Mendenhall Glacier Dog Sled port adventure despite my nervousness about the helicopter ride to the top of Mendenhall Glacier. The flight provided stunning views of the glacier and riding a dog sled across the snowpack felt surreal.
Our group was lucky to experience a Mendenhall Glacier Dog Sled excursion. Groups before, and after, us had their port adventures canceled due to weather conditions right before leaving.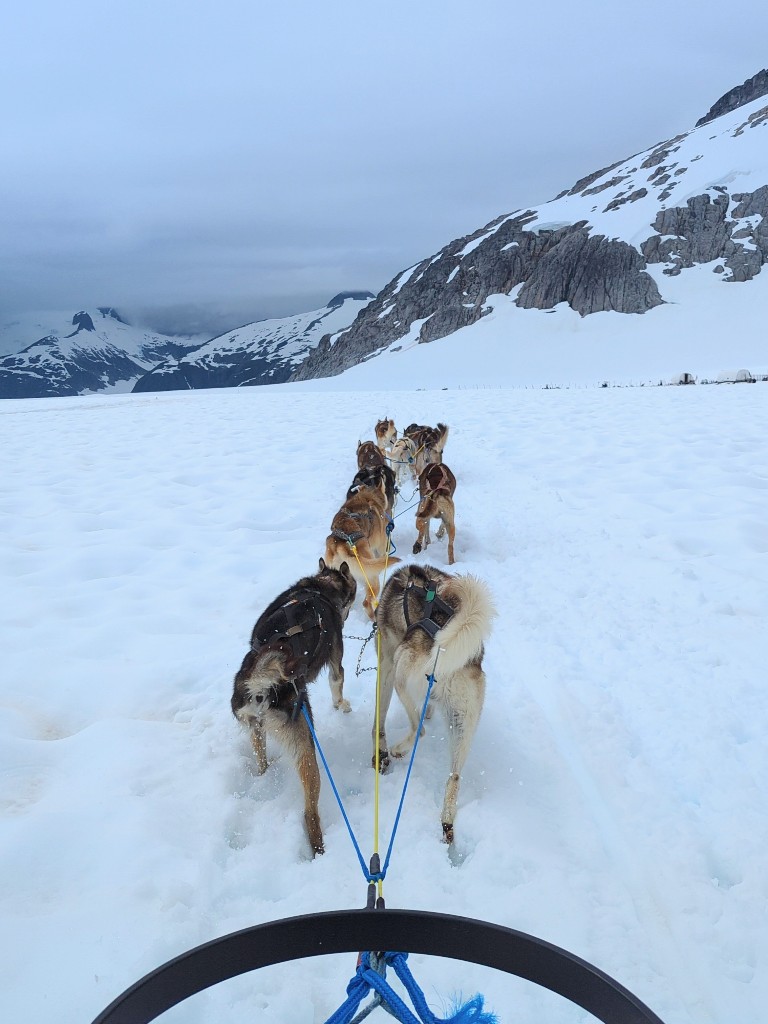 Want a dog sled experience without the risk of cancellation or the high price tag? We also considered the Dog Sledding Summer Camp port adventure which lets you play with puppies and ride on a cart through a forest.
Ketchikan, Alaska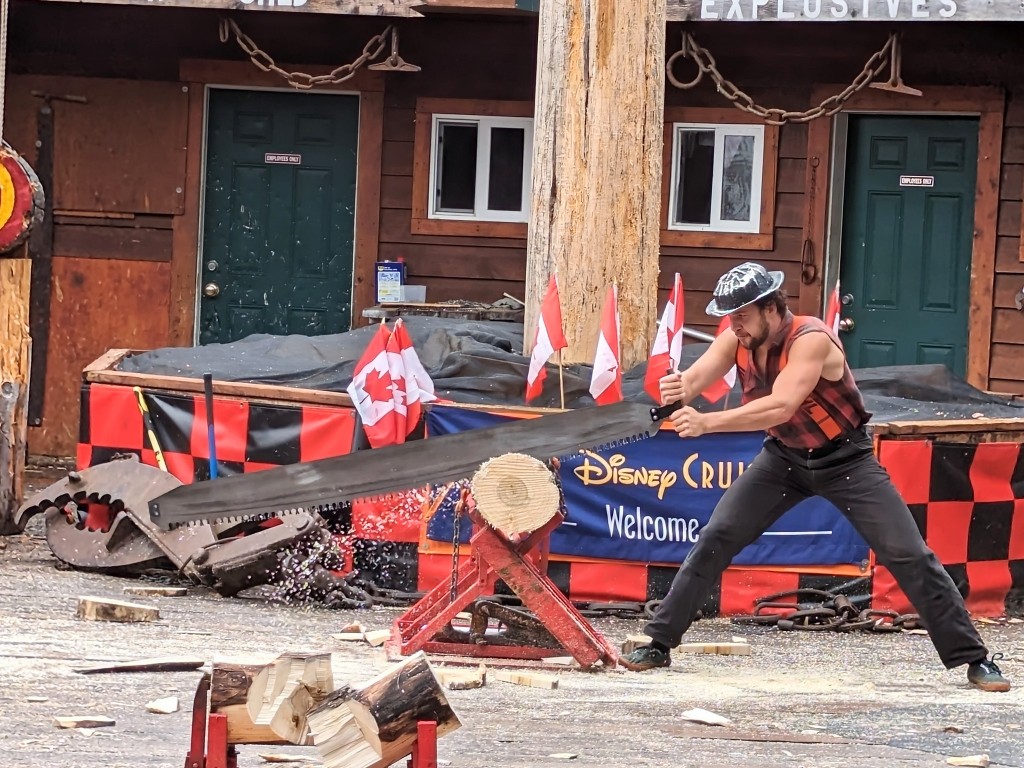 We mostly explored Ketchikan on our own, visiting Creek Street, museums, and Salmon Ladder. However, we did opt for one super touristy excursion in Ketchikan, The Exclusive Great Alaskan Lumberjack Show.
The lumberjack show was a hit with all ages in our group which encompassed a future Kindergartener, tween, teens, and adults. The riotous show demonstrated incredible lumberjack skills with most of the lumberjacks having serious competition credentials.
We opted for the Disney Wonder Exclusive Lumberjack Show since some of the storytelling was modified to be more family friendly.
30 to 40 Days Before Disney Alaska Cruise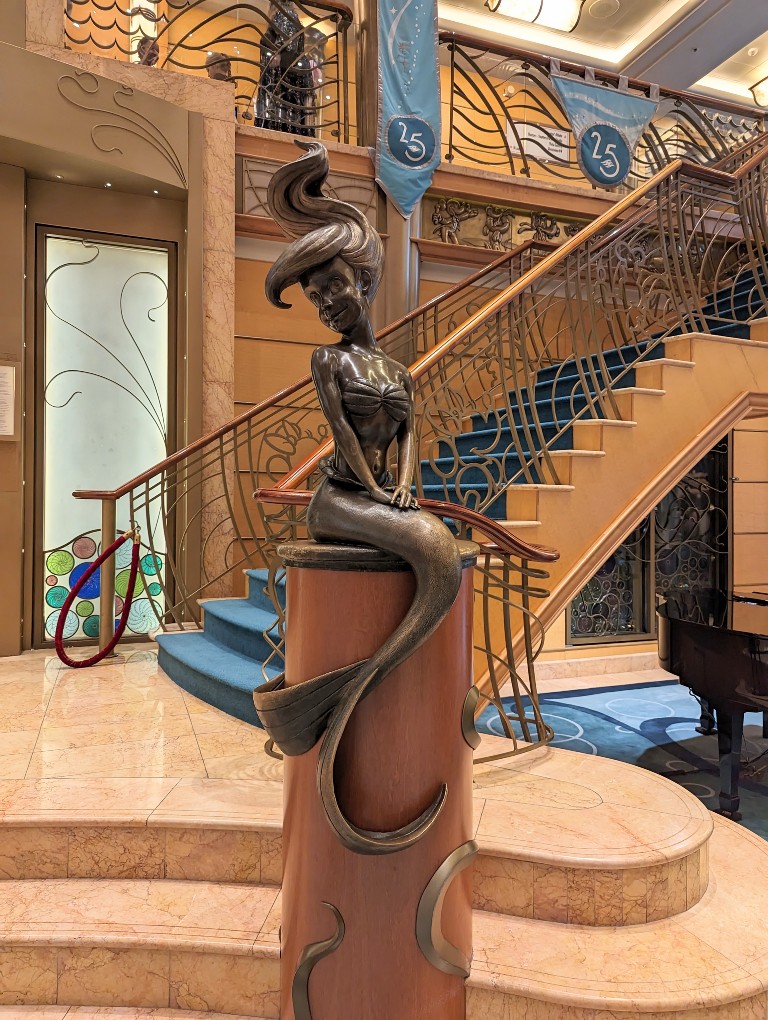 Complete Online Check-in
Castaway Club status also impacts when online check-in is available for guests. Online check-in is an important step for anyone sailing on Disney Cruise Line.
Have family member pictures on a plain background, think passport style photos, taken on your phone before check-in.
Also have everyone's passport information and pictures of the documents ready which are required to complete online check-in. Once all the essential documents and photos are uploaded you can book your port arrival time. 
Early port arrival times are ideal since you have early access to the ship to explore, swim, and eat even though staterooms are not available until later in the afternoon. 
Disney Cruise Line Online Check-in Windows:
Concierge/Pearl – 40 days prior to departure
Platinum – 38 days prior to departure
Gold – 35 days prior to departure
Silver – 33 days prior to departure
First Time Disney Cruisers – 30 days prior to departure
Book Royal Gathering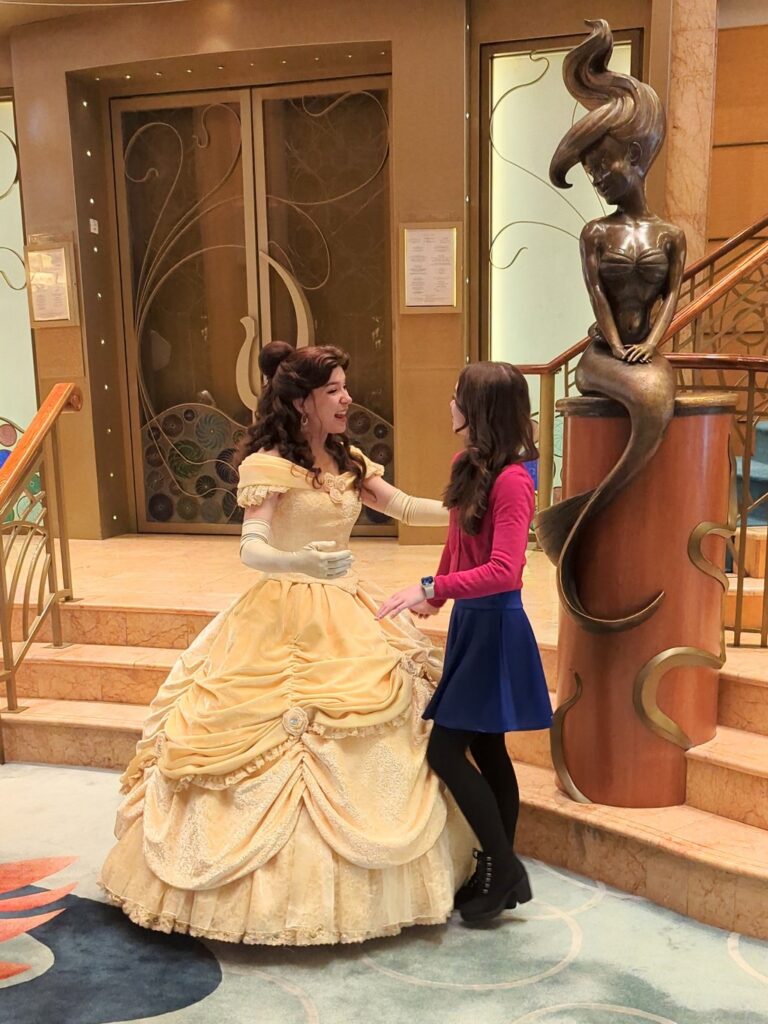 Royal Gathering is a popular Disney Alaska cruise princess meet and greet.
Book a reservation time and then stand in one short line to meet several Disney princesses. On our Disney Alaska Cruise we met Tiana, Belle, Ariel, and Cinderella in just a few minutes.
Reservations for Royal Gathering open 30 days before the sail date for all guests, regardless of Castaway Club status. Book this popular onboard activity right at 30 days for the best chance of reservations.
Find out more about Disney Cruise line character experiences in this article.
14 to 29 Days Before Disney Alaska Cruise
Start Packing
Alaska cruise packing is not for the faint of heart. Active outdoor excursions, formal nights, daytime clothes, and an unbelievably wide range of weather means you really need to pack for every option.
I purchased so many things I wasn't sure I'd use, like waterproof boots and pants, but ended up needing almost everything I packed at least once.
Packing early meant that as I thought of missing items I still had time to order them. I'm working on a complete Alaska packing list to hopefully prevent you from having the same pre-cruise packing stress I felt.
Day Of Disney Wonder Alaska Cruise
Complete Online Questionnaire
Every guest embarking Disney Wonder on an Alaska cruise must complete a health questionnaire before boarding. This form is easily done online and only takes a minute.
Disney Wonder Embarkation
When completing online check-in you signed up for a port arrival time. This port arrival time window is when you complete the in-person check-in and then wait to board the ship. Earlier groups access the ship sooner.
Wear a comfortable outfit you'd like for pictures. There are a couple photo ops before boarding Disney Wonder.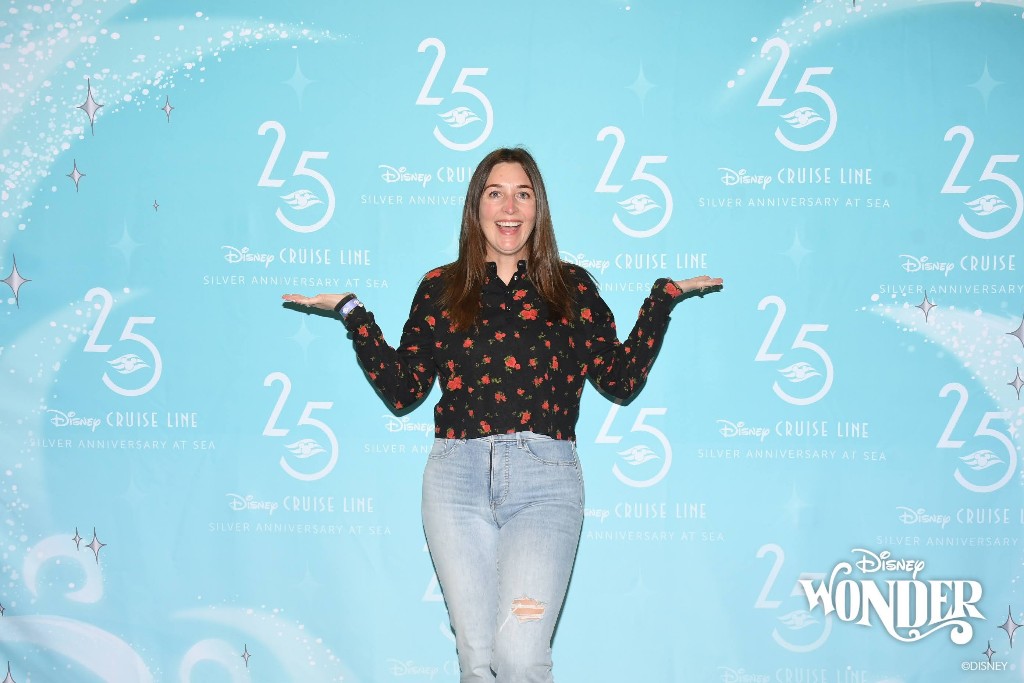 Pack important items like medications, all documents like passports and IDs, and any other essential items in your day pack. Luggage arrives at the staterooms late.
For example, on our Alaska cruise our luggage was the last to arrive of anyone we knew. It came so late we didn't even have time to change for dinner.
Start Your Epic Adventure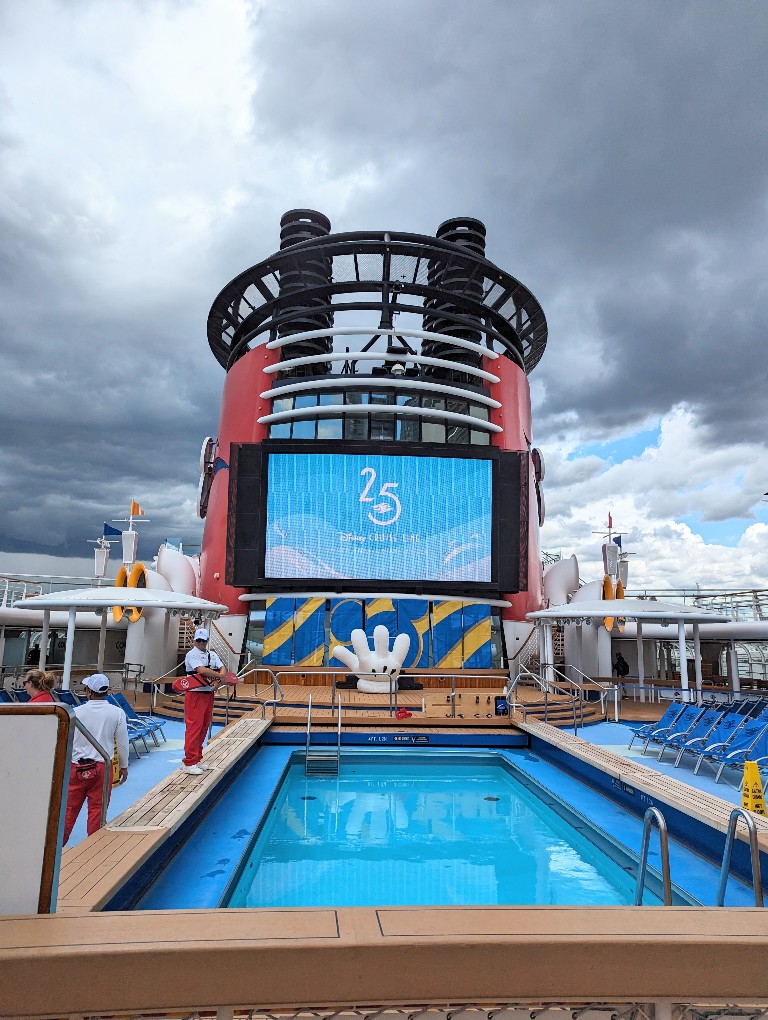 Have some lunch, explore the ship, and even take a dip or ride the water slide once you've embarked. Since the weather looked cool on embarkation day we didn't wear our suits on, but I did pack them in our day pack.
The water was plenty warm and crowds were low so Elizabeth and her friends changed into suits and had a good time using the pool and slide before the Sail-A-Wave party.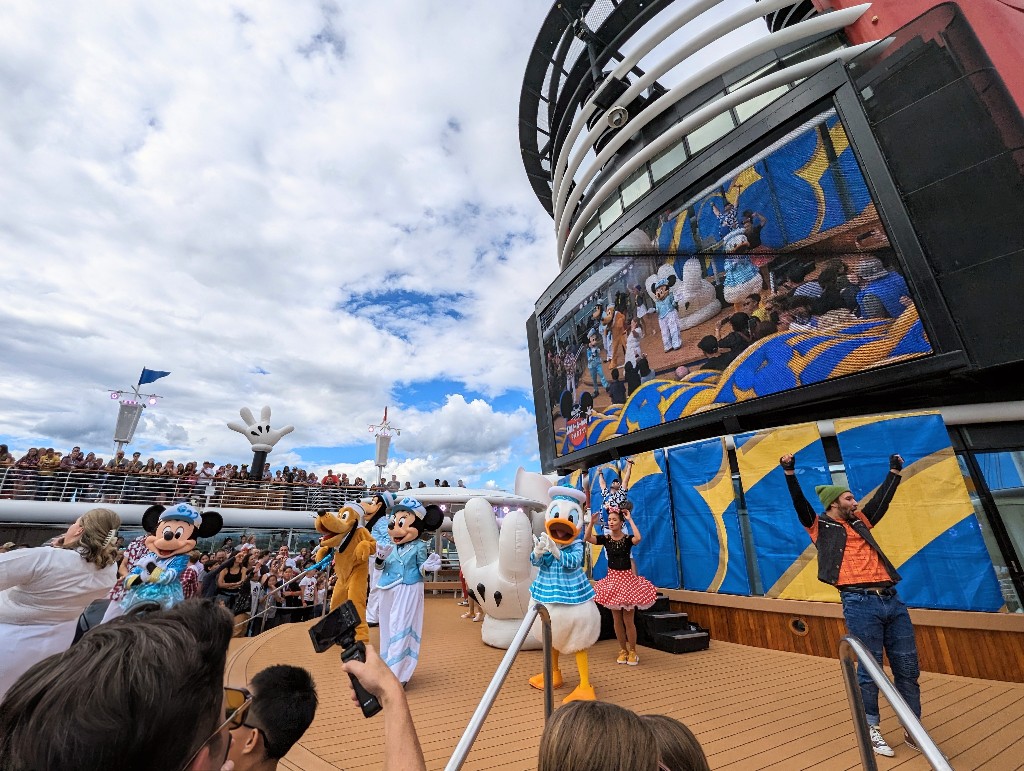 The Sail-A-Wave party occurs on embarkation day and is usually timed to coincide with departing from the dock. The party features Disney friends in an energetic pool deck stage show and gets everyone excited for the trip to begin.
Disney Alaska Cruise Vacation Tips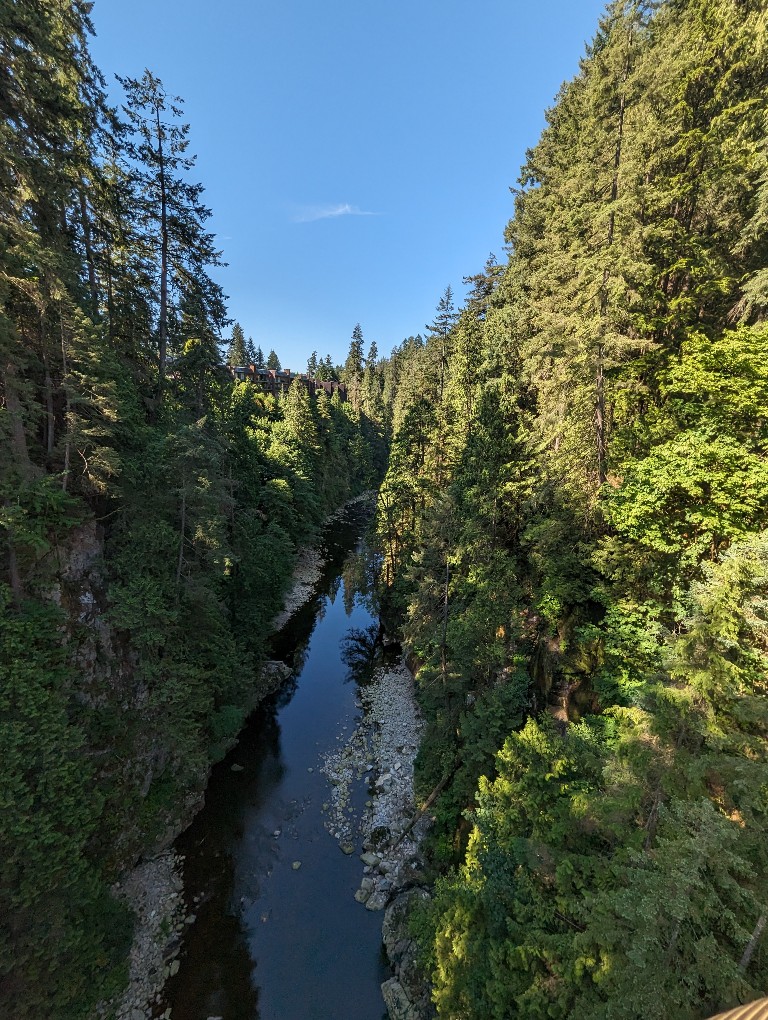 Book Wildlife Viewing Tours For (Almost) Guaranteed Experiences
We read a lot of reviews that wildlife viewing was easy on Disney Wonder Alaska cruises. While we did see some wildlife, it was few and far between. I regret we didn't do a whale watching tour excursion or take one in Vancouver.
Most wildlife excursions don't guarantee sightings, but reputable companies work hard to ensure the best chances to see wildlife.
Spend Time In Vancouver Before Your Cruise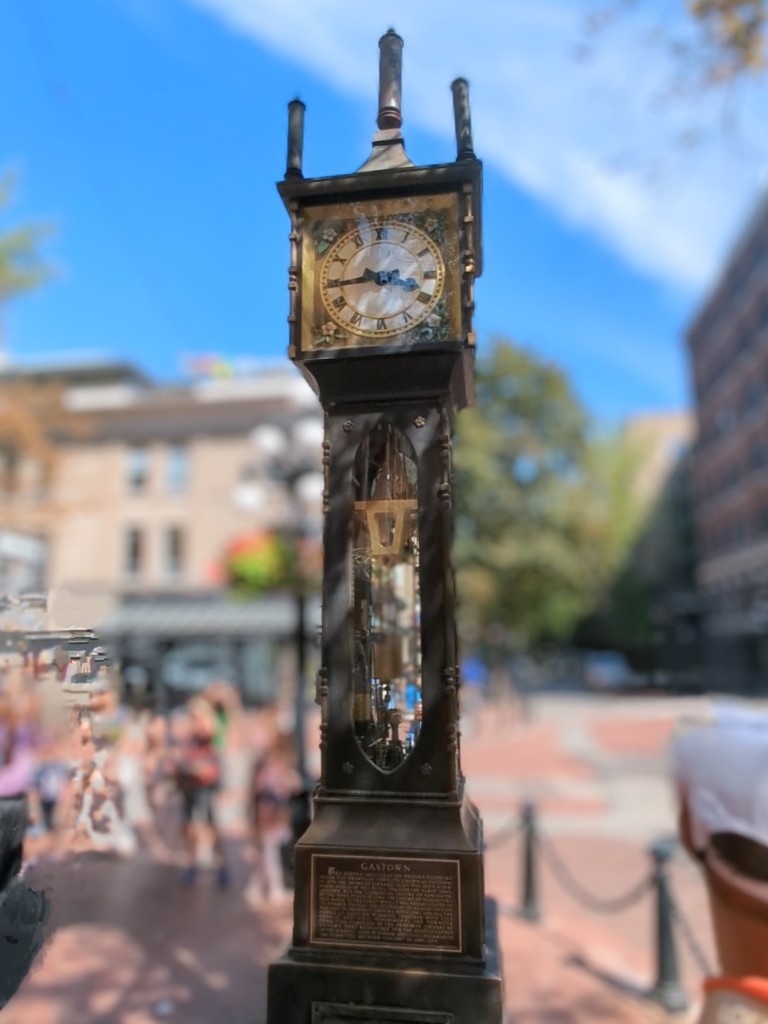 We always recommend arriving in a port city at least one day before embarkation just in case there are flight delays or cancellations.
Vancouver is such a lovely destination we easily filled two whole touring days exploring this beautiful city. Our three night pre-cruise stay seemed perfect.
Pack Waterproof Gear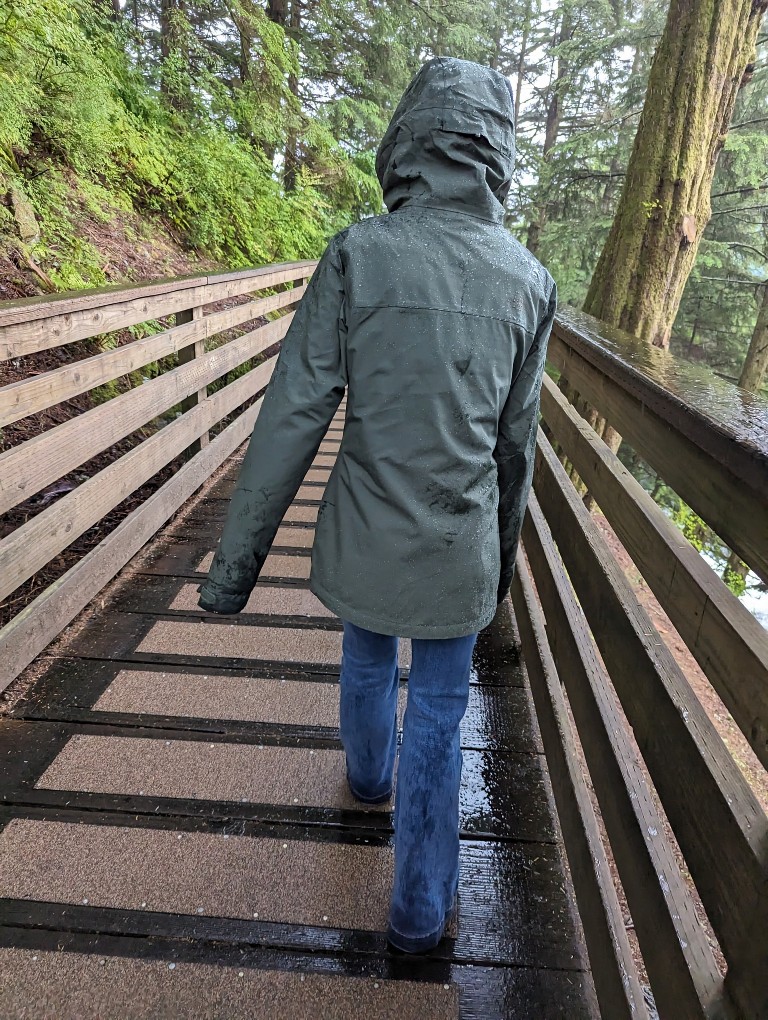 I read everywhere that I needed to pack waterproof gear, but I was skeptical we would actually use it. However, everywhere we went locals told us that we were in a temperate rainforest.
We used our waterproof gear on the ship, in Ketchikan, and in Juneau. I was so glad I bought and packed our waterproof boots, pants, and coats.
Have A Plan For Alaska Port Days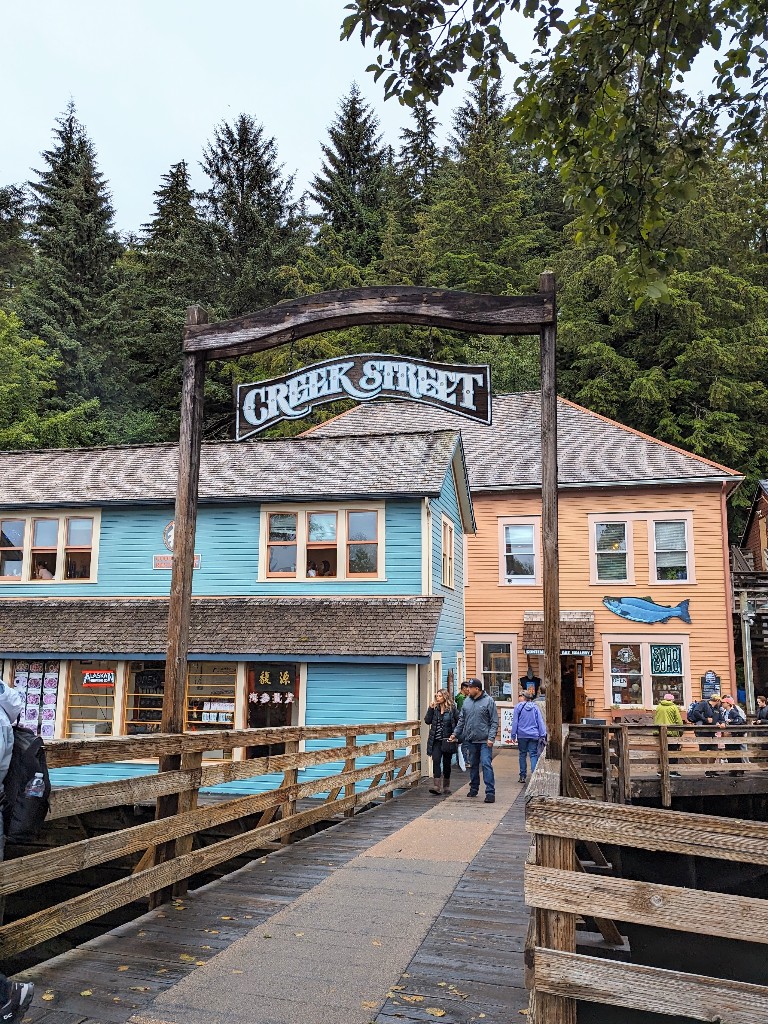 Alaska port towns are generally small and touristy with lots of shops. Although it is nice to walk around the towns it doesn't provide the Alaska experience most of us picture when planning.
Booking excursions gives you a chance to explore outside the port and experience more of what Alaska has to offer. I recommend booking excursions ahead of time, especially through Disney Cruise Line, for a generally seamless experience.
Walking off the ship you'll find lots of booths hawking excursions, but sometimes these tours are expensive and underwhelming.
If you opt out of excursions, make a plan of what you'd like to do. For example, tour the Klondike Gold Rush National Historical Park Visitor Center in Skagway to learn about the area's Gold Rush history.
Bring Binoculars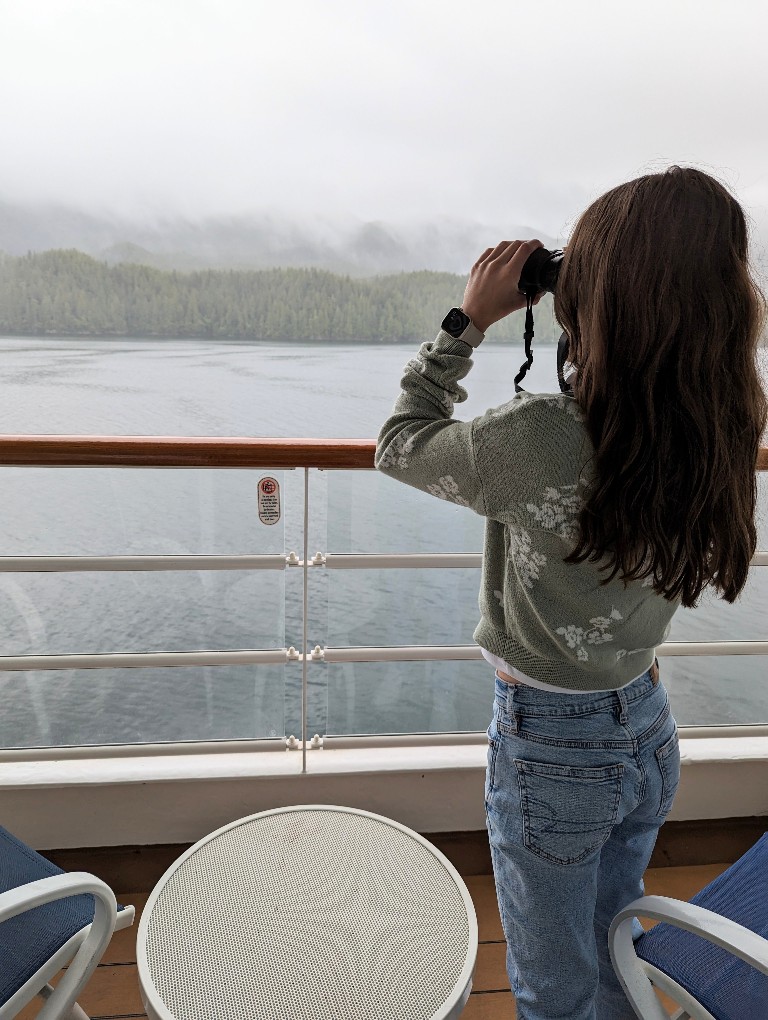 What wildlife we saw from Disney Wonder on our Alaska cruise generally needed binoculars. Views of Bald Eagles, a couple whales, and seals were all better with our binoculars.
Arrive Early For Broadway-Style Shows Like Frozen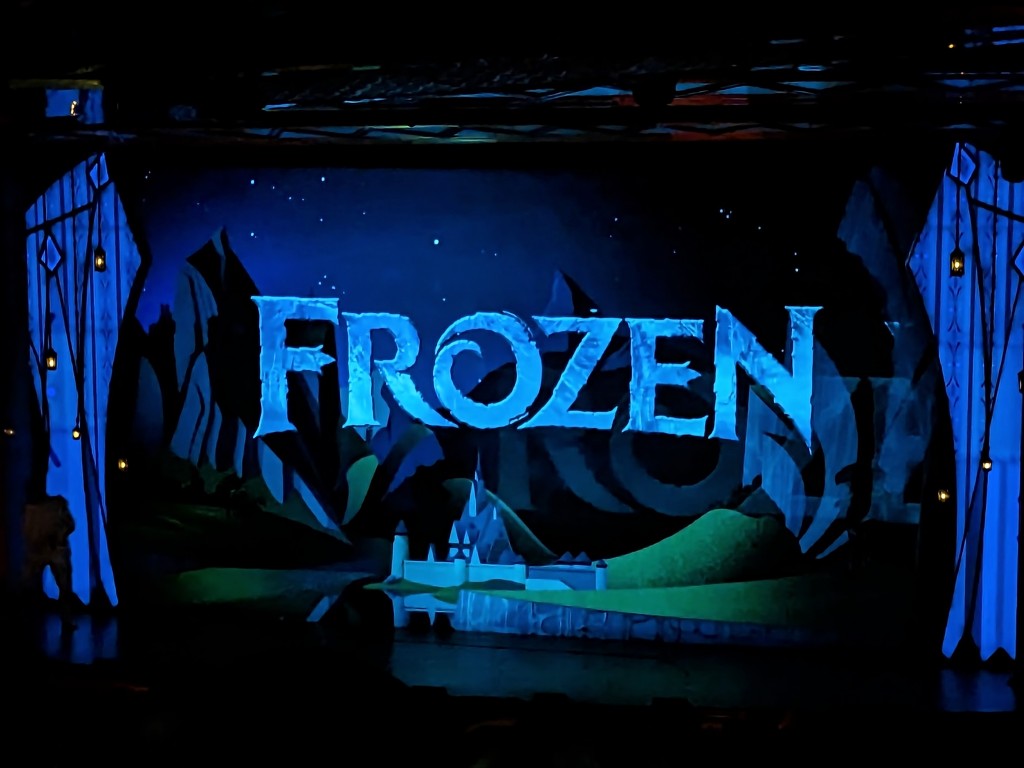 There are three big productions on Disney Wonder: The Golden Mickeys, Disney Dreams, and Frozen. Both Disney Dreams and Frozen, A Musical Spectacular, are incredible shows.
Arrive when the doors open for the best seats since the theater fills up quickly for performances.
Book Palo Brunch On Sea Days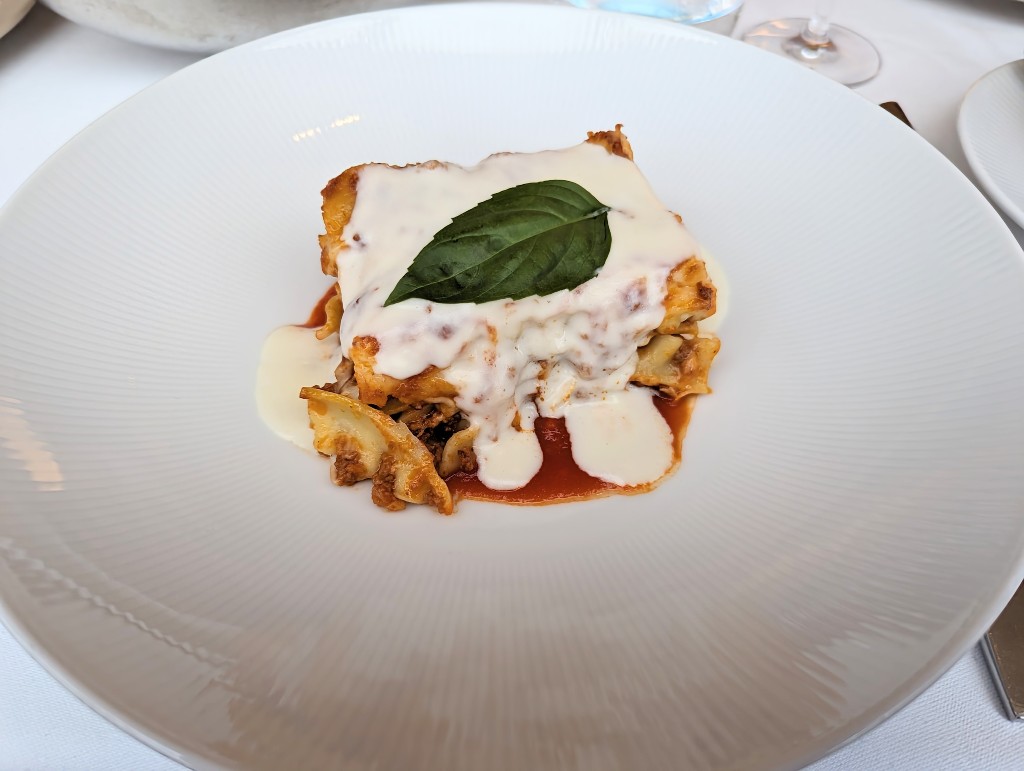 Palo is an adult-only restaurant on Disney Wonder. The food, service, and atmosphere provide an elevated dining experience perfect for a day at sea. We enjoyed a long, multi-course brunch on our sea days without missing out on port adventures.
Buy The Disney Cruise Line Unlimited Photo Package
Although the unlimited downloads photo package is expensive, we loved having good quality photo ops where we are all in the picture.
Take advantage of photo opportunities at character meet and greets, dinner, and cool backgrounds in the lobby available before dinner on most nights.
On our Disney Wonder Alaska cruise I pre-booked the Unlimited Digital Package which was $295.95 when reserved ahead of time. Once on the cruise the same package would have cost $349.95.
Check The Prohibited Items List
I knew our formal clothes would likely be wrinkled upon arrival. Irons are only available on-board in the laundry rooms for safety reasons. I packed a travel steamer so we could avoid the laundry room which gets very busy.
Fortunately the night before embarking I double checked the prohibited item list and discovered that steamers are not allowed.
I sadly had to leave a great steamer in our hotel room, but if I had left it in our bag it would have been confiscated and also delayed our luggage.
For Extra Fun Participate In Fish Extender Activities
We had never participated in a Fish Extender before our Alaska cruise. One family in our group surprised us with an extender (a hanging pouch placed outside your stateroom) and the other families delighted us each day with fun trinkets. 
We couldn't wait to see what was waiting in the pouches when we went back to the room. If you aren't traveling with a large group you can find Disney Alaska cruise fish extender Facebook groups for your sail date.
Understand Disney Cruise Line Rotational Dining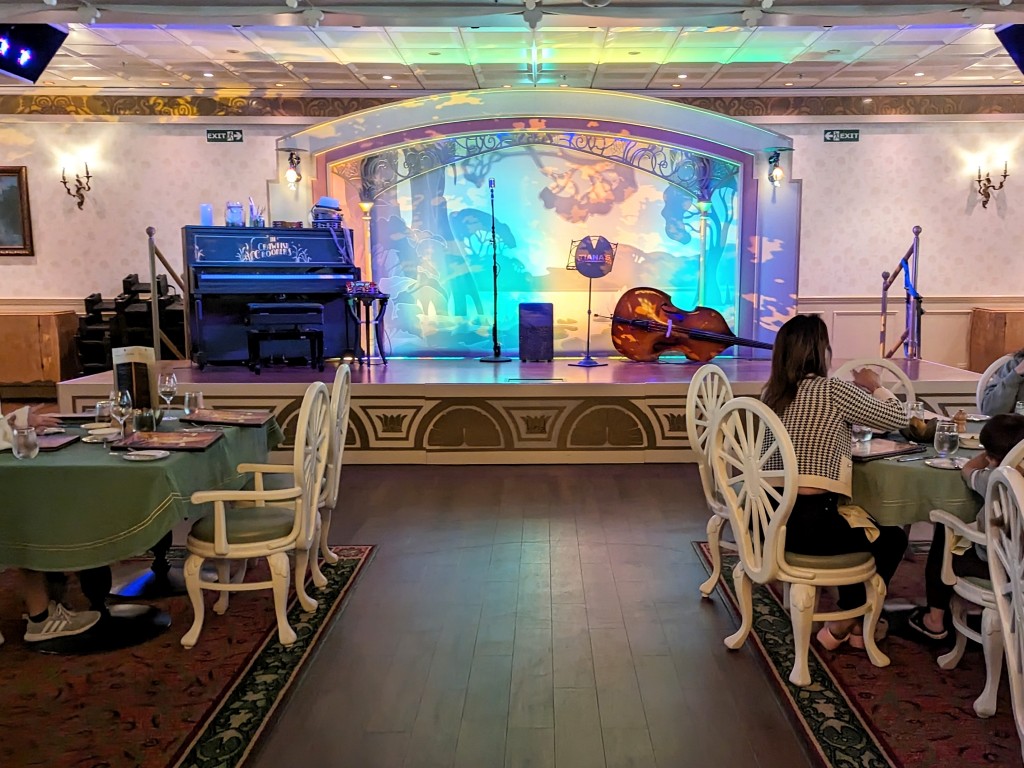 There are three Disney Wonder dining rooms: Tiana's Place, Animator's Palate, and Triton's. Guests experience the restaurants more than once over the course of a Disney Wonder Alaska cruise.
The dining rotation and tables are assigned to guests. Upon embarkation you can see which restaurant you'll dine at each night.
We enjoyed our experiences at each of the restaurants. Tiana's Place atmosphere is super fun with live music during dinner, but conversation is difficult on these nights.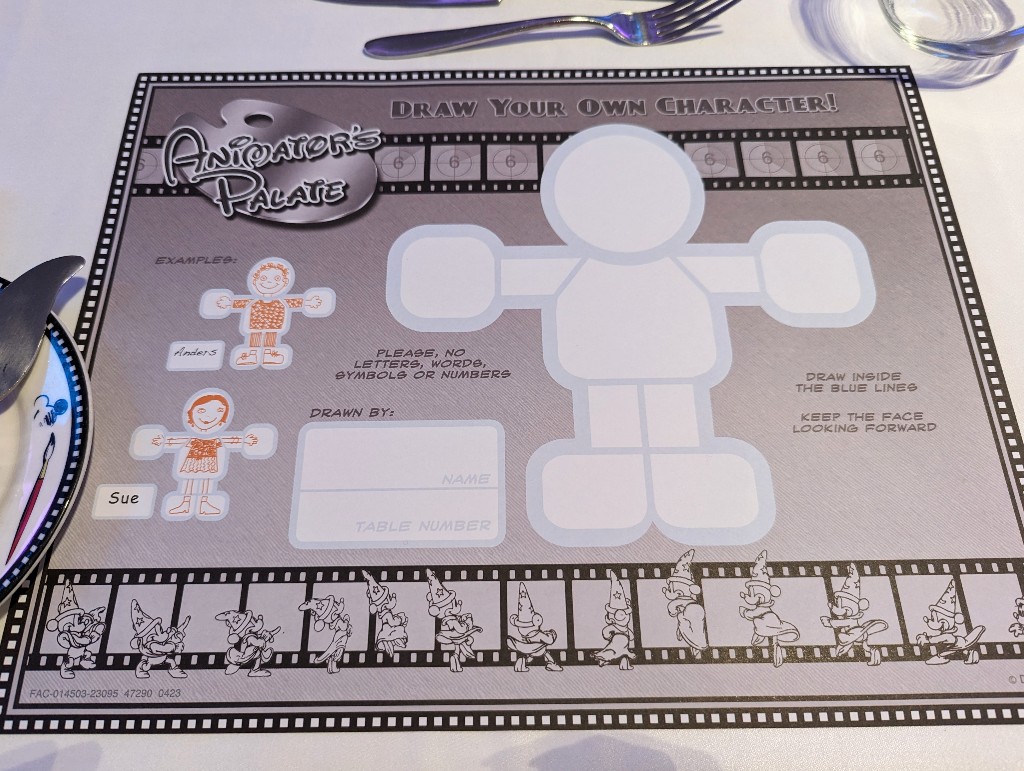 Another incredible dinner experience was on our third night at Animator's Palate.
Everyone is encouraged to sketch a character on a special paper when they arrive for dinner. Through Disney magic these characters are animated and come to life on the screens surrounding the restaurant during dinner.
Final Thoughts On Disney Alaska Cruise Planning Timeline and Tips
Our Disney Wonder Alaska cruise was a bucket list item and I did tons of planning for this once in a lifetime trip. I loved each of our excursions, the incredible scenery, and wonderful Disney vacation experiences.
Follow our Disney Alaska Cruise planning timeline and tips to make the most of this unique and expensive Disney vacation.