Walking around Avengers Campus at Disneyland you never know which heroes are just around the corner or patrolling high above at Avengers Headquarters. There are also several incredible live shows daily featuring Avengers and friends not to be missed. These are our best tips for seeing Avengers Campus characters on your Disneyland vacation.
Check here for more information on Avengers Campus including tips on dining and how to ride the newest attractions, WEB SLINGER.
Avengers Campus Character Shows
The Amazing Spider-Man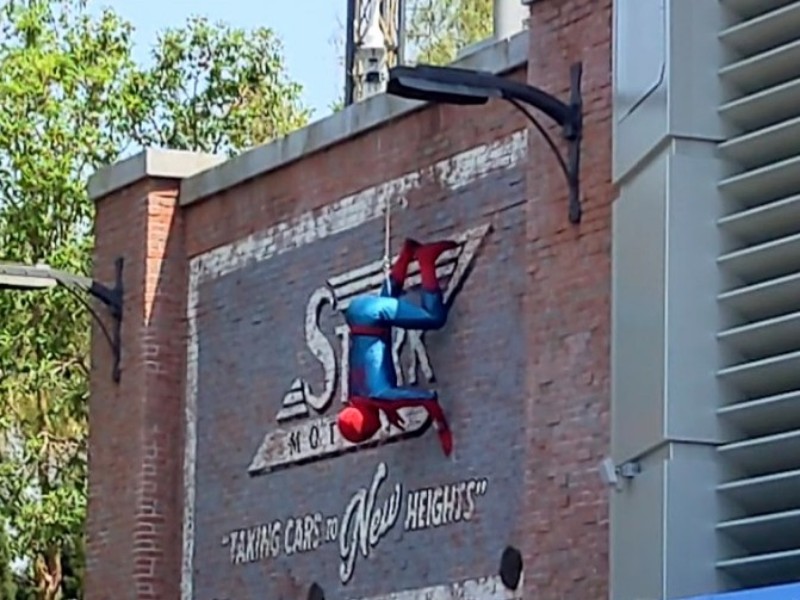 Spider-Man has a new suit and is testing out its capabilities above the Worldwide Engineering Brigade (WEB) building. The show starts with some simple flips and dialogue with the crowd before the ultimate test: an ultra-high flip.
With the help of his new suit, Spider-Man successfully makes an impressive giant spinning leap across the roof. After a quick celebration he uses a web to lower himself to the nearest wall where he scales down to chat with guests.
Tips For The Amazing Spider-Man Show
Arrive Early
Space is limited along the walkway, so grabbing a spot early gives you the best view and experience. If you wait until the show starts, viewing is nearly impossible. Find a spot in the middle of the WEB building, away from WEB Suppliers and closer to the Avengers Campus entrance for the best views.
Use the Disneyland App
Showtimes for The Amazing Spider-Man are in the Disneyland app under "entertainment". Use the app to find showtimes and make sure you see this fun Avengers Campus show.
Avengers Assemble!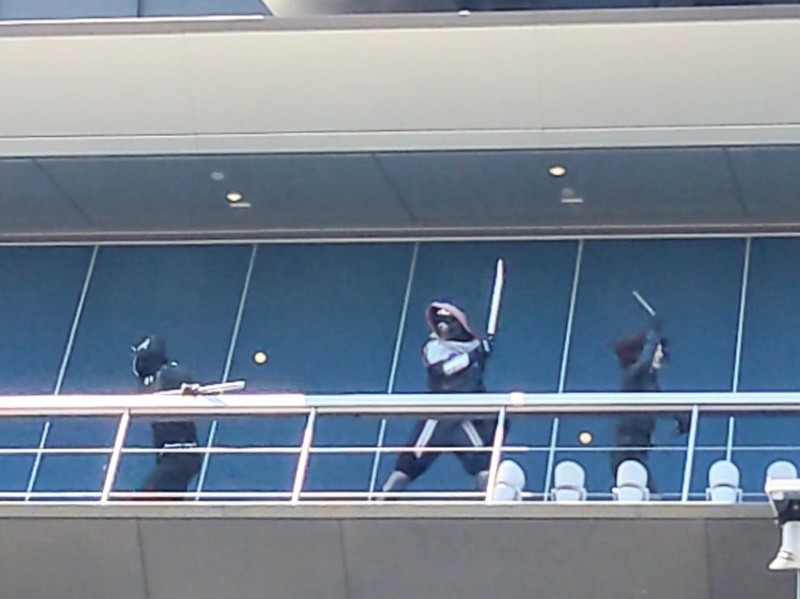 Several times per day watch Avengers like Black Widow and Black Panther fight villains trying to infiltrate Avengers Headquarters. The choreographed fight show is well done, has a large viewing area, and doesn't require getting a spot ahead of time.
Between shows keep your eyes open because you never know who'll be patrolling headquarters. For example, one day we saw Black Widow, Black Panther, Captain America, Captain Marvel, and Wasp.
Dr. Strange: Mysteries of the Mystic Arts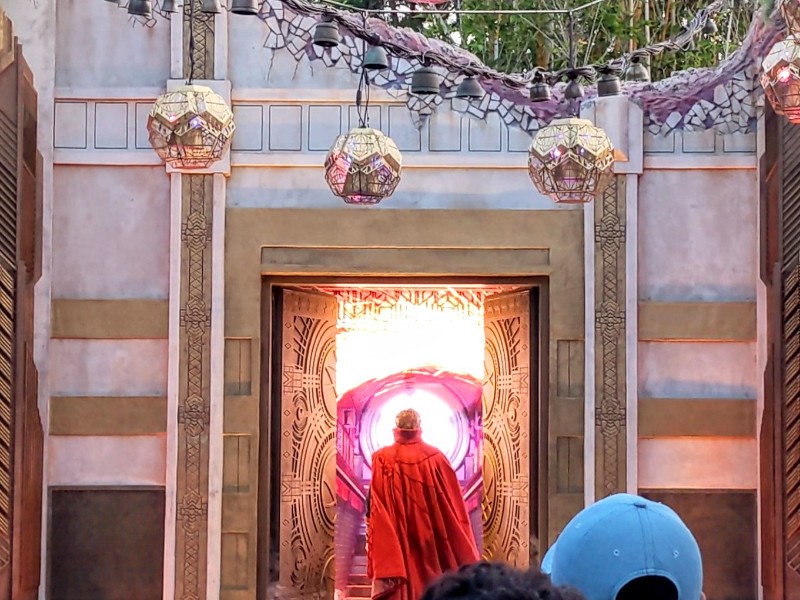 Enter the Ancient Sanctum and wait for Dr. Strange's impressive entrance through time, space, and some cool doors. In the show Dr. Strange needs a special staff to keep Dormammu from acquiring an important artifact. After some questionable "help" from fellow Avenger Thor, Dr. Strange conjures the staff and saves the day.
This 10-minute show has some cool special effects, a few laughs, and is overall a lot of fun. I highly recommend budgeting time in your day for Dr. Strange.
Tips for Dr. Strange: Mysteries of the Mystic Arts
Arrive Early And Use The Disneyland App For Showtimes
The Ancient Sanctum only holds a small number of people and fills up quickly for the handful of shows each day. Find showtimes in the Disneyland App under "entertainment" and arrive 30 to 45 minutes ahead of time for the best chance of getting into the sanctum.
Later Shows Are Better
The late afternoon sun beats down on the ground in the Ancient Sanctum making the ground and whole area hot on warm days. As the sun sets, cooler temperatures and subtle, colorful lighting provide better ambiance in the Ancient Sanctum.
Warriors of Wakanda: The Disciplines of the Dora Milaje
Better known as the fierce defenders of Wakanda, the Dora Milaje are incredible fighters featured in many Marvel movies and shows. During this show, Dora Milaje explain about the honor and values of the fighters. After sharing these important guidelines guests are invited to participate in training during this extremely engaging show.
Guardians of the Galaxy: Awesome Dance Off!
Star Lord and Gamora have a casual dance party several times a day in front of Guardians of the Galaxy – Mission: BREAKOUT! Expect Peter's favorite songs blasted from a retro boombox to set the mood and get people dancing.
Guardians of the Galaxy: Awesome Dance Off! is a fun, impromptu experience if you stumble into the party but not worth specifically working into your schedule.
Where Else Can I See Avenger Campus Characters At Disney California Adventure?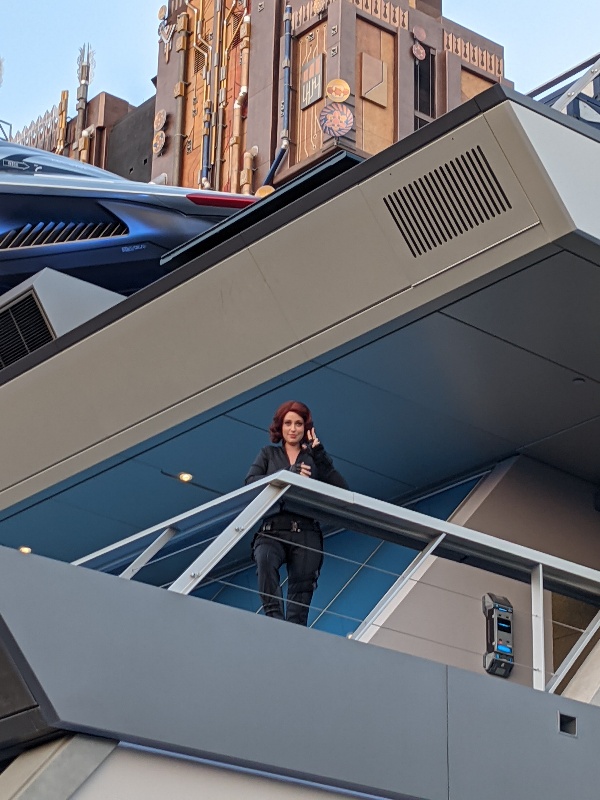 The short answer is Marvel characters are found anywhere and everywhere inside Avengers Campus. The key is to keep your eyes open.
There is a mix of fan favorite and new characters at Disneyland's Avengers Campus. We enjoy that some Avengers Campus characters change based on recent Marvel TV and movie releases. For example, Zombie Captain America from What If… and a variant Loki from the Disney+ show have made appearances coinciding with these Marvel releases.
Not surprisingly, Avengers Headquarters is a great place to spot Avengers patrolling the upper decks near the Quinjet. The characters switch several times during the day, so always take a peek as you walk by to see who is there.
Iron Man and other Avengers Campus characters sometimes hang out on ground level near the Avengers Headquarters. Look for them near the signature "A" below and to the left of the Quinjet.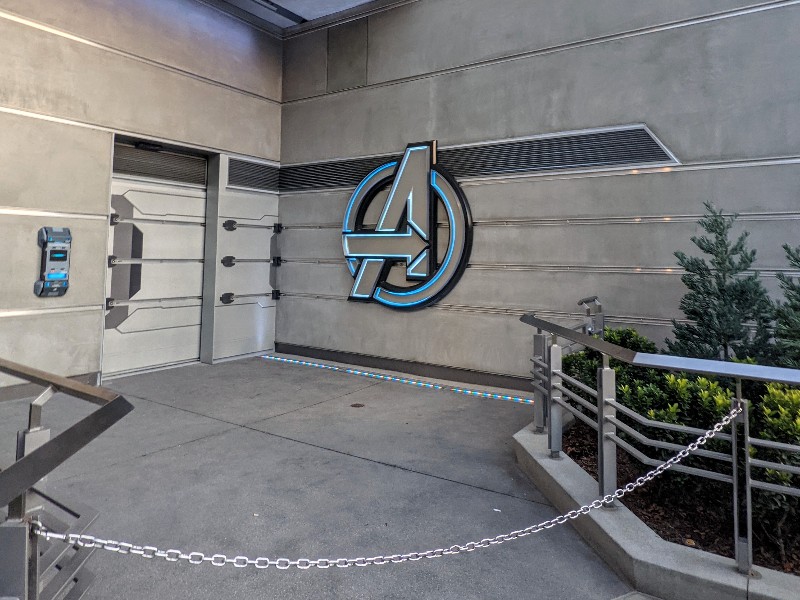 Loki often holds court to loyal fans in between the Ancient Sanctum and Pym Test Kitchen. Crowds surround him, and he calls out for guests to approach him as he sees fit. Thor also frequents this spot but generally tries to avoid bumping into his brother.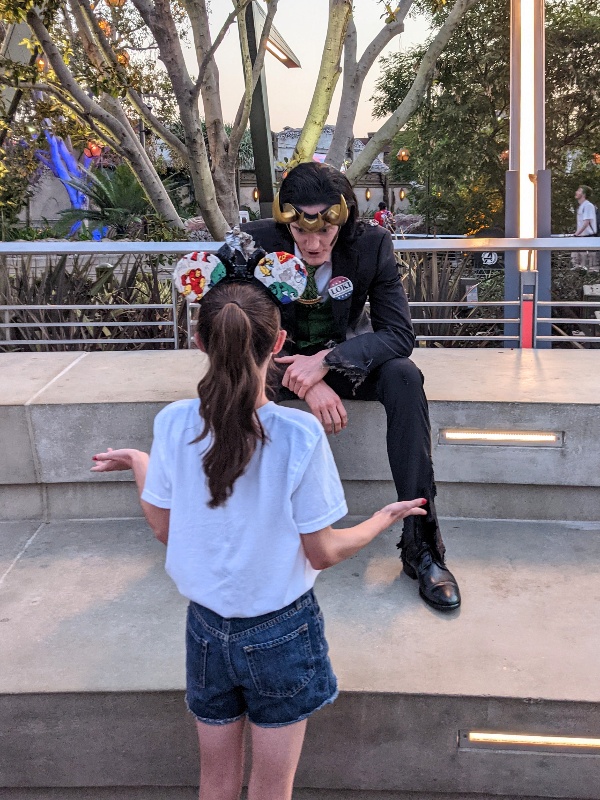 To the right of Avengers Headquarters, a large Avengers utility vehicle provides a great photo op. Often, but not always, Avengers Campus characters stand on the back of the vehicle. This gives Marvel fans a chance to chat and get close to an Avenger for photos.
Final Thoughts On Avengers Campus Characters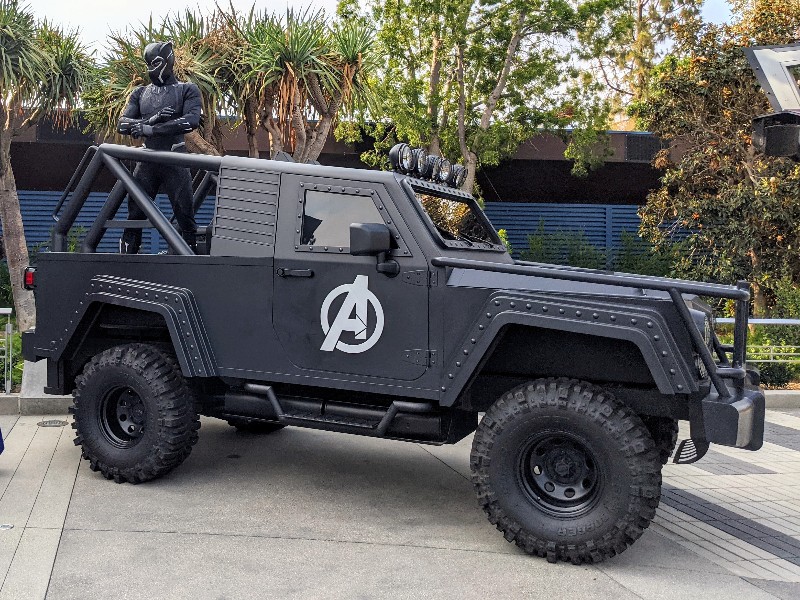 We were overall impressed with how well integrated Avengers Campus characters were in the campus experience. It felt very natural to see Loki trying to rally support, Black Widow keeping headquarters safe, and Spider-Man flying through the air or climbing down a wall.
The shows are a great addition to Avengers Campus, and I highly recommend planning ahead to see shows like The Amazing Spider-Man and Dr. Strange: Mysteries of the Mystic Arts. Avengers Assemble! and Warriors of Wakanda: The Disciplines of the Dora Milaje are worth watching if you catch them, too.
Pin it for later: