Disney World activities are a great way to have fun when lines are long or you have kids too small to ride certain attractions. We are extremely excited A Pirates Adventure at Magic Kingdom has returned with several fun and interactive scavenger hunts.
What Is A Pirates Adventure at Magic Kingdom?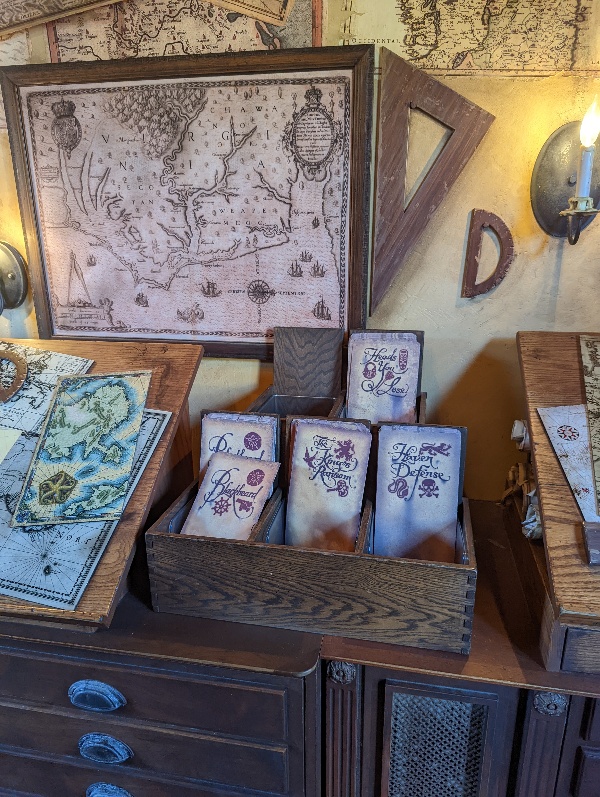 Pirates Adventure is an interactive scavenger hunt around Adventureland in Magic Kingdom. Right now there are four maps and each has a different experience. The current maps are The King's Ransom, Blackbeard, Haven Defense, and Heads You Lose.
How Does A Pirates Adventure at Magic Kingdom Work?
Starting A Pirates Adventure Game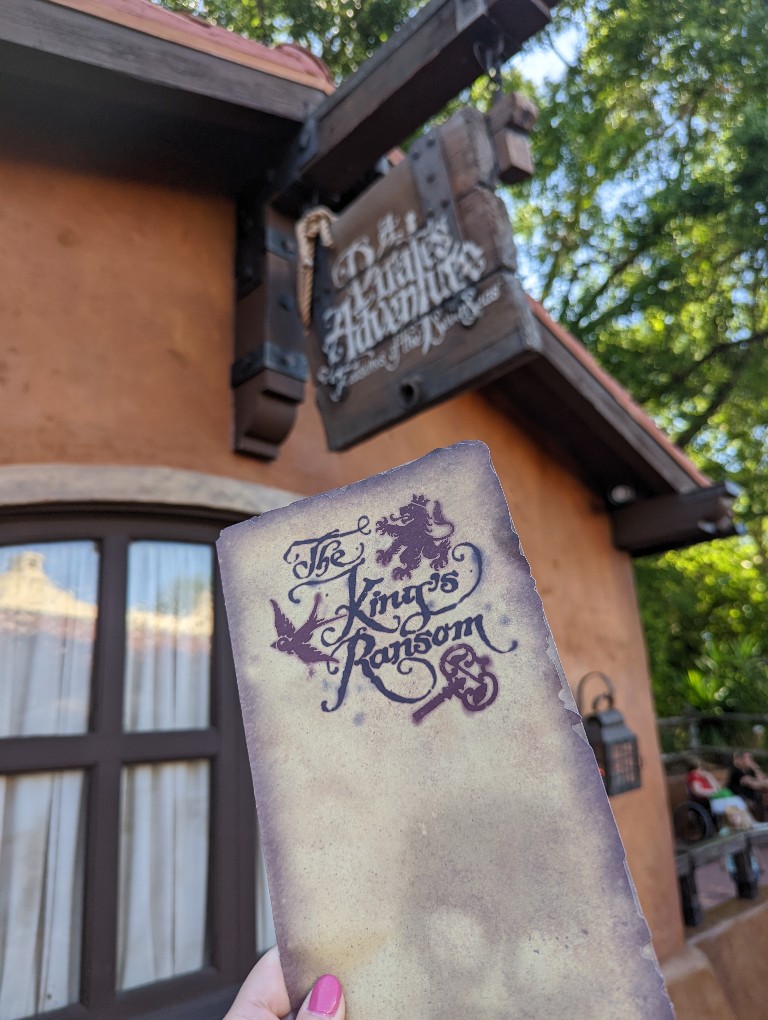 Begin your scavenger hunt at a little building between Pirates of the Caribbean and Pecos Bill Tall Tale Inn and Cafe. Currently only open from noon until 6pm daily, enter the building marked with the wooden A Pirates Adventure sign.
Inside the enrollment center find terra cotta floors, weathered wood, and hand drawn maps which set the stage for your treasure hunt. A cast member walks you through the simple registration process.
Scan your talisman, also known as a Magic Band, to get started. A touch screen indicates which map you should take plus the icon for your first stop on the map.
Finding A Pirates Adventure Scavenger Hunt Locations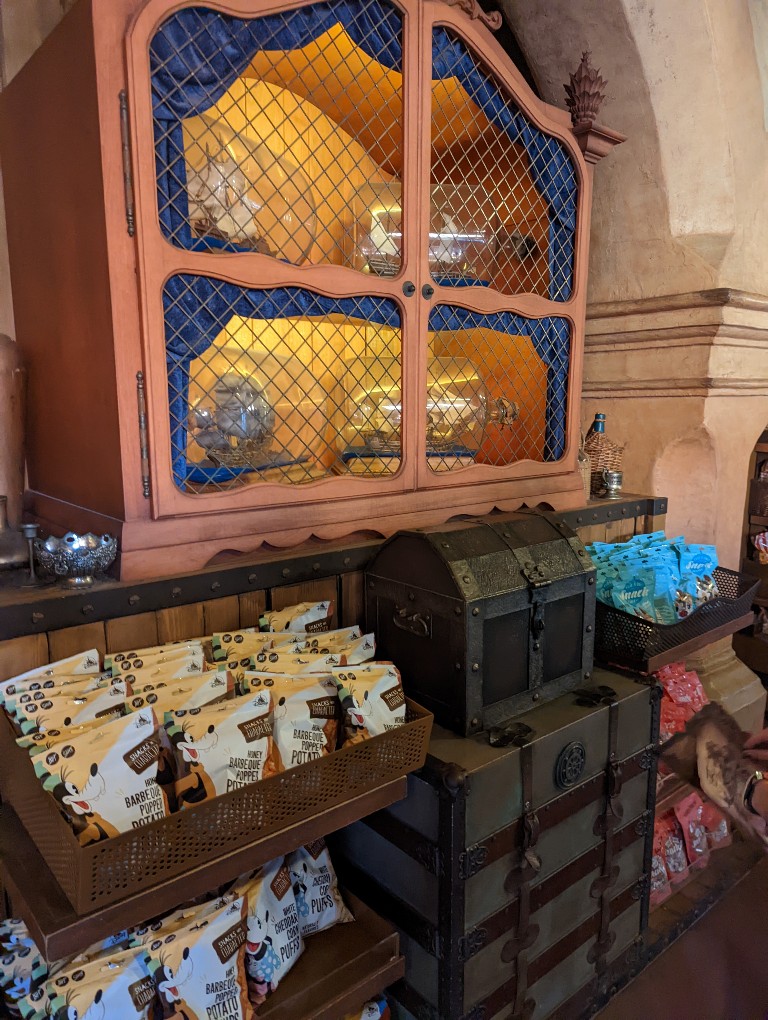 The maps look tattered and yellowed with age which I love. Inside is a stylized map of Adventureland with icons for each interactive location. For example, our first stop on King's Ransom was the key icon.
Find the key icon on the map and follow the instructions to locate the antique clock. Each spot on the map tells you where to place your talisman once you've found the correct location.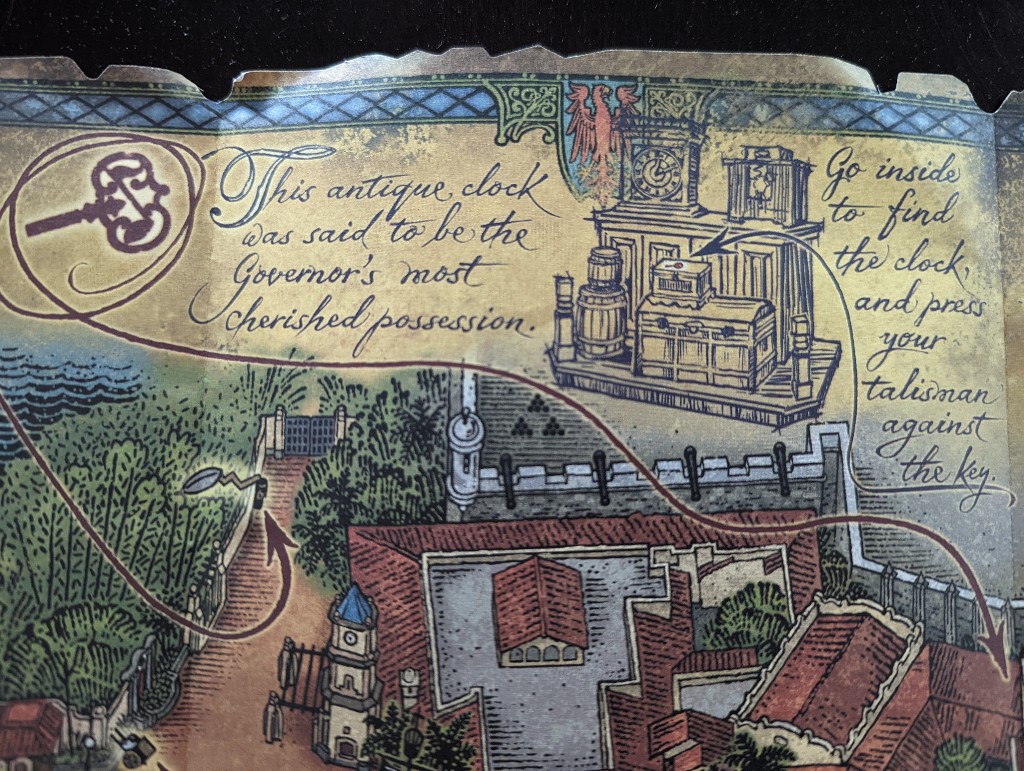 Place your Magic Band on the mark and watch as the item transforms before your eyes. One of our favorites is a cannon outside Pirates of the Caribbean that puffed "smoke" before telling us the next icon for our scavenger hunt.
Completing Your Scavenger Hunt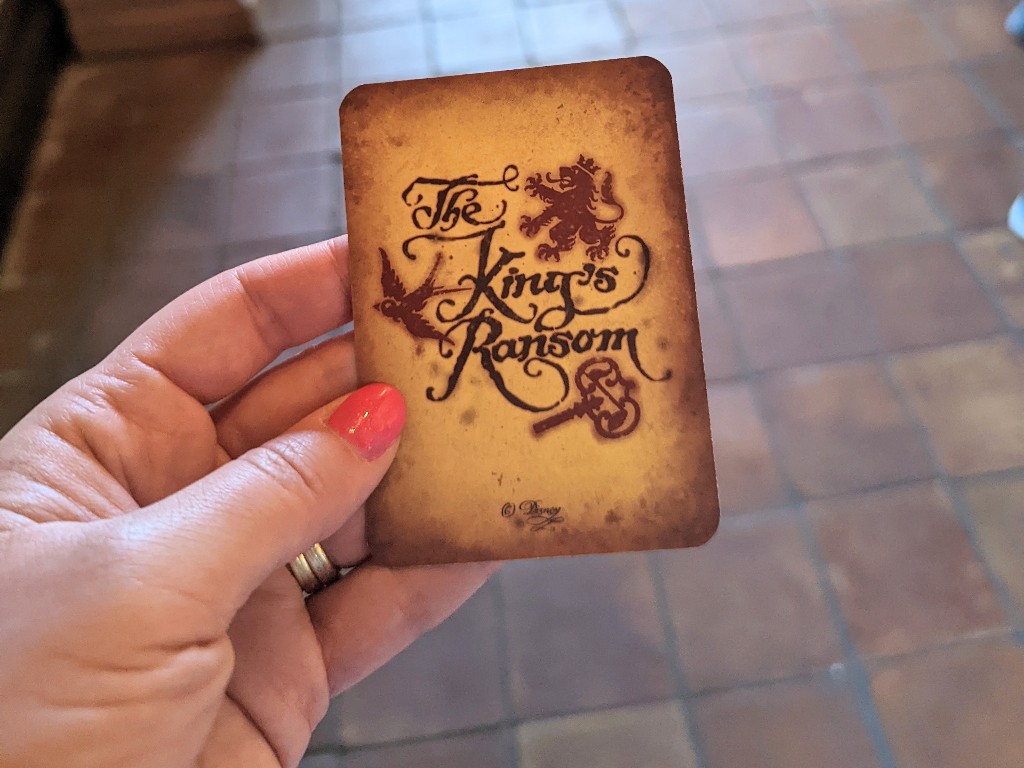 After finding every map location and activating it with your talisman, return to the enrollment center. Here you'll get a small card to commemorate your accomplishment and have the option to do another round of A Pirates Adventure.
Tips For Playing A Pirates Adventure at Magic Kingdom
Use The Same Magic Band
Your game progress is tied to the Magic Band you use to enroll. To continue current progress, and avoid redoing the same maps, use the original talisman when continuing A Pirates Adventure.
Locations Can Be Tricky To Find
Scavenger hunt locations can be both inside and outside. I couldn't believe how many interactive stations we've previously walked by and never noticed. There are even a couple different hunt locations inside Plaza del Sol Caribe Bazaar.
Confirm you've found the correct scavenger hunt location before activating with your talisman. Otherwise you'll be directed to return to the enrollment center.
Each Scavenger Hunt Isn't A Huge Time Commitment
Each map takes about twenty minutes to complete from getting your map to receiving a reward card. Those who are familiar with Magic Kingdom may complete the interactive scavenger hunt even quicker.
How Much Does A Pirates Adventure Cost?
Magic Kingdom's interactive pirate scavenger hunt is free. Just stop by the enrollment center to get started.
Final Thoughts On A Pirates Adventure at Magic Kingdom
Although not as replayable as the now retired Sorcerers of the Magic Kingdom, A Pirates Adventure is still a great way to have fun while exploring Magic Kingdom. I highly recommend completing one treasure map, especially if attraction lines are long or kids need a break.
Planning a Disney World trip? Use our planning timeline to get everything ready for your Disney World vacation.
Pin it for later: