San Diego's Balboa Park is an incredible 1200-acre (4.9 km2 ) hub of fun activities for both kids and adults. With something for every age and budget, choosing what to do at Balboa Park with kids can be a bit overwhelming.
Why Visit Balboa Park With Kids?
Over a dozen museums, an antique carousel, the famous San Diego Zoo, and more are packed into this easily walkable area. Dozens of activities make San Diego's Balboa Park with kids a must do.
Several activities, like the San Diego Zoo, are great for all ages. Tweens and teens might like exploring Spanish Village Art Center more than little kids while families with little kids will love the carousel.
Balboa Park With Kids: Best Activities For All Ages
San Diego Zoo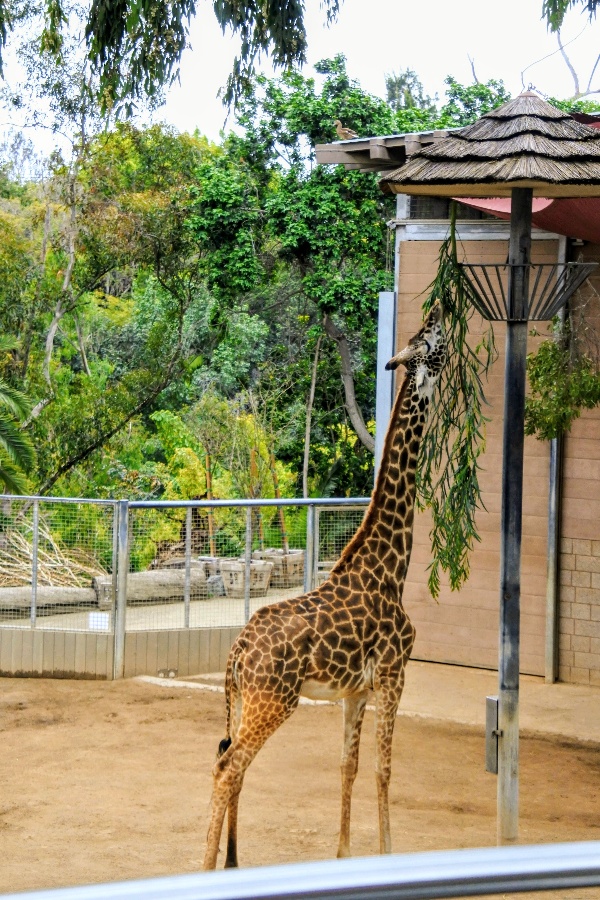 Easily the most popular place when visiting Balboa Park with kids, the San Diego Zoo should be on your San Diego bucket list.
See more of our recommendations for your San Diego family vacation.
The San Diego Zoo's respected reputation and amazingly positive zoo experience makes this fun for everyone. Taking the San Diego Zoo narrated double-decker bus tour the best way to start your visit. The bus tour provides a great overview of the San Diego zoo, up close animal views, and saves tons of walking.
The San Diego Zoo is incredibly popular, so the lines to purchase tickets get very long right after opening if you haven't purchased ahead of time. Parking for the zoo is free and, if you arrive early, relatively easy to find. As a bonus you can park here and visit more of Balboa Park without moving your car.
San Diego Air and Space Museum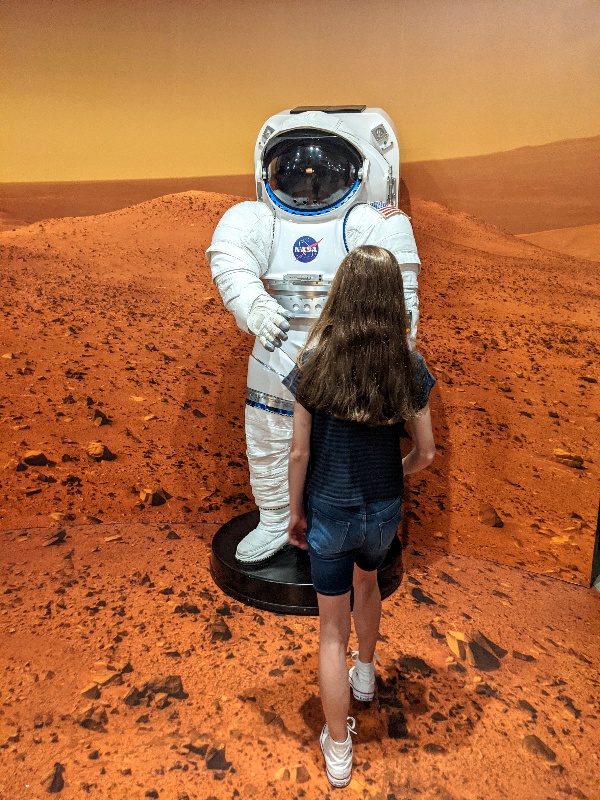 The San Diego Air and Space Museum's stunning displays of real planes and space memorabilia makes this museum perfect for all ages.
Tweens and teens will like designing space station modules and seeing how they fit inside a replica of Charles Lindburg's plane. Being up close to dozens of huge planes from World War One replicas to modern fighter jets enthralls younger kids, too.
Plan at least 90 minutes for exploring the Air and Space Museum. Budget extra time for Space: Our Greatest Mission if visiting with tweens and teens. These interactive exhibits are incredibly engaging.
If little ones start getting antsy on a visit to the San Diego Air and Space Museum, take them to the Kid's Aviation Action Hangar. Several interactive stations geared towards young kids keep them entertained.
Watch Live Performances
Musicians, magicians, and more use the streets and sidewalks around Balboa Park as a stage. We've been extremely impressed with several of these performances over the years.
Little kids will beg you for a balloon creation while tweens and teens will stop to watch stunts. A variety of live performances at Balboa Park entertain all ages.
Japanese Friendship Garden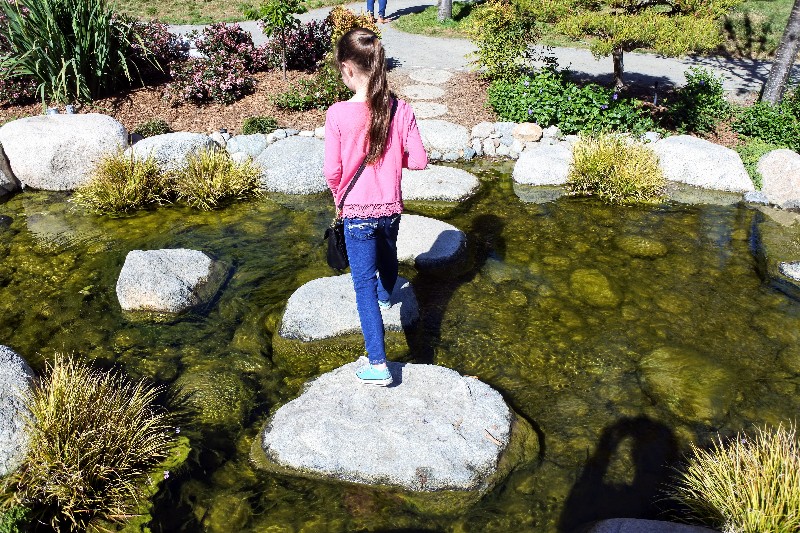 Although a garden might not seem like a great place for younger kids, hopping across stones in running water and paths with pretty flowers are a hit. Older kids will enjoy the amazing photo ops and chance for peace in this calming garden.
The Japanese Friendship Garden honors the special relationship between San Diego and its sister city, Yokohama in Japan. This 12-acre garden uses traditional Japanese gardening techniques and adapts them to the climate of southern California.
Beautiful water features, a koi pond, stone lanterns, a collection of bonsai trees, and a variety of plant life make a walk through this quiet spot in Balboa Park a great place to escape crowds.
Balboa Park With Kids: Best Activities For Young Kids
Balboa Park Carousel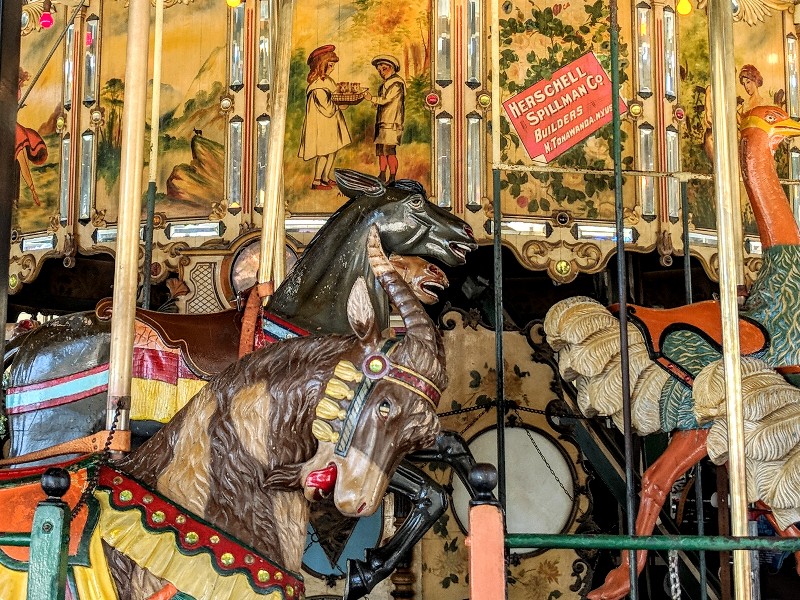 When a local friend suggested that we take a spin on the Balboa Park Carousel I was skeptical. Although I wasn't expecting much, the carousel was actually a lot of fun. Originally built in 1910, the Balboa Park carousel has all but two pairs of original animals today.
We marveled at the way the music was made for the ride using old fashioned music rolls like a player piano. In addition to the organ, this carousel has drums and cymbals making the music even more impressive.
The ride lasts a little over 5 minutes and has a speed of 13.5 miles per hour on the outside ring. Speaking of rings, the Balboa Park Carousel has a rare brass ring game. Part way through the carousel ride rings are placed in a chute. Those who are riding animals on the outside edge can then try grabbing a ring. If you snag the brass ring you win another ride!
San Diego Model Railroad Museum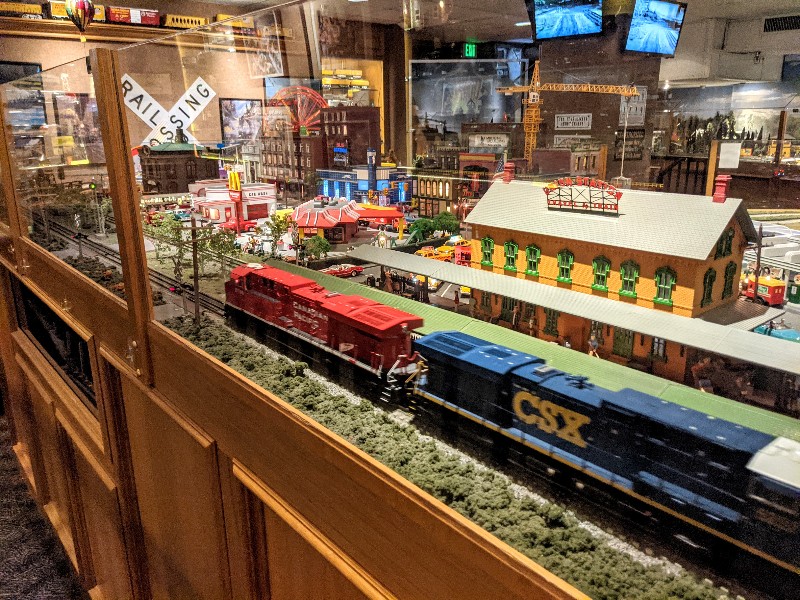 Is your little one a fan of trains? Then spend an hour touring the San Diego Model Railroad Museum. Several exhibits split over two floors display several sizes of running model trains.
Older kids will love doing the scavenger hunt where you find funny things in the displays like Superman or a shark in a pool. Younger kids will just love the trains winding through the giant, detailed displays.
Our favorite stop at the Model Railroad Museum is the Toy Train Gallery. Colorful scenes of baseball games, carnival rides, and more in this tiny town makes exploring fun.
We also loved figuring out which train held the "Choo-Choo cam", video feed from a train camera projected on TV screens. Seeing the view from the train's perspective is a unique experience.
Balboa Park With Kids: Best Activities For Tweens and Teens
Spanish Village Art Center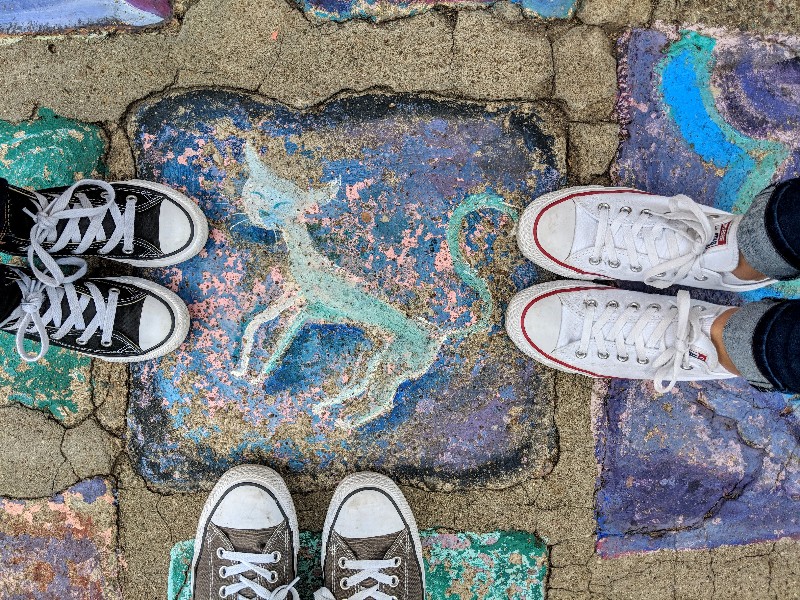 The Spanish Village Art Center is located not far from the San Diego Zoo and has over 40 art studios to explore. The entire art center area is painted in vibrant colors, and the effect is quite beautiful. Keep your eyes open for special details painted on the cobblestone walkways throughout the Spanish Village Art Center.
Each studio has one or more artists showcasing their work. Sometimes the artists do demonstrations showing how they create art.
We were fortunate to find Chris Stell working in her studio hand etching dichroic glass. She explained how the glass is specially treated with different gases to provide color on the glass panels.
Chris makes her art by using a small drill to remove color from the glass. By drawing in the negative space she creates some beautiful glass pieces. After we watched Chris work, Elizabeth picked out a one-of-a-kind necklace charm as a special souvenir.
San Diego Automotive Museum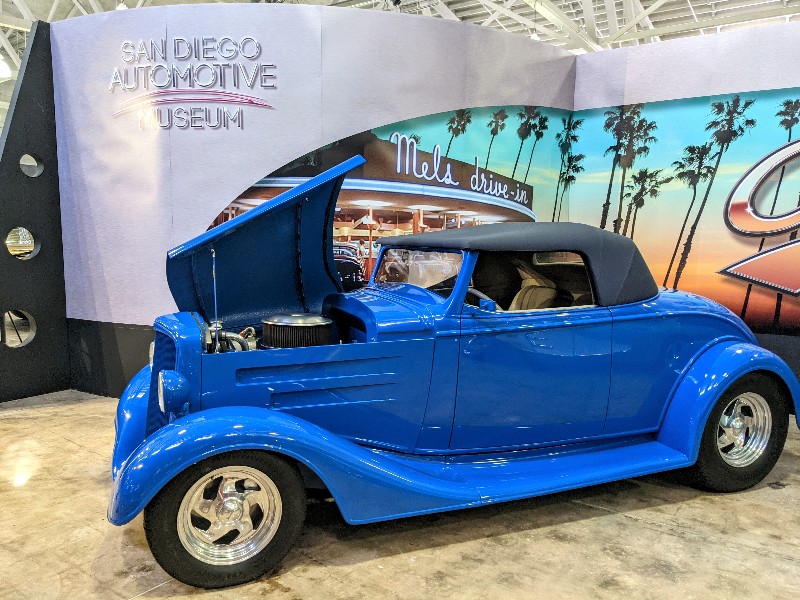 Take a spin through this compact museum and admire cars from the early 1900s all the way to modern era sports cars. Motorcycles have a special place here at the San Diego Automotive Museum, too.
Our favorite display was a custom Cadillac made for a non-stop road trip from San Diego to New York and back. A stove, refrigerator, ironing board, and telephone are just some of the custom additions Louie Mattar made to his 1947 Cadillac.
Botanical Building and Lily Pond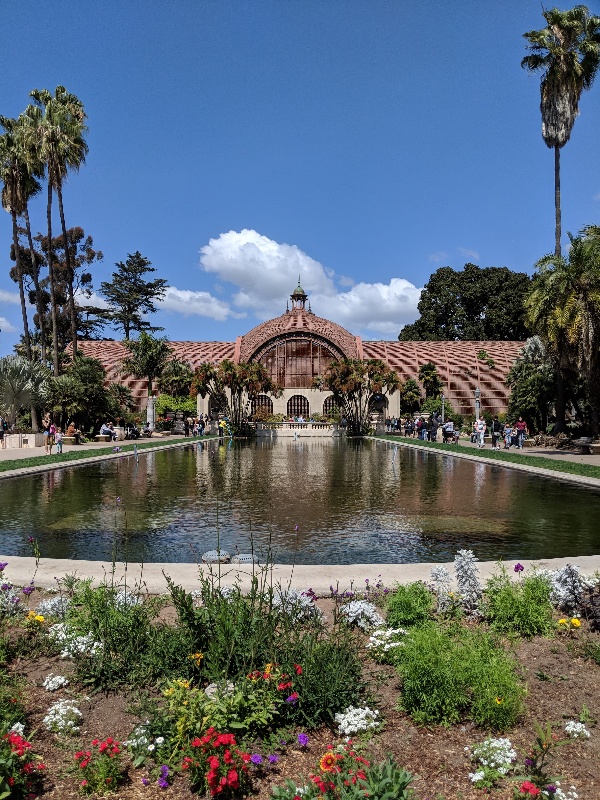 The Balboa Park Botanical Building and Lily Pond is one of San Diego's most photographed landmarks so tweens and teens will love a photo op here. Originally built in 1915 for the Panama California Exposition it continues to house beautiful tropical plants from around the world.
Our favorite exhibits inside the Botanical Building were the extensive array of colorful orchids and a kid friendly touch and smell herb garden. In this touch and smell garden you are encouraged to rub the leaves of plants between your fingers.
Rubbing the leaves releases the oils which are easily smelled. We were able to guess many of the herbs correctly, but were glad the pots were marked when we weren't sure.
The Lily Pond in front of the Botanical Building has had several uses over the years. The pond served as a place for Naval rowing or swimming lessons for new sailors in World War I, a physical therapy pool for injured sailors in World War II, and from 1945 to 1949 was open to children for swimming and to adults for fly and bait casting before its current use as a lily pond.
San Diego Mineral and Gem Society Museum
The San Diego Mineral and Gem Society Museum is in a small building near the Spanish Village Art Center. This building has a store where you can purchase handmade gem items (the prices we saw were very reasonable) and another area of display cases housing mineral, gem, and fossil specimens.
Our favorite display showed rough gems and then placed them side by side with cut and polished gems. The raw gems often look nothing like the polished jewelry we know.
San Diego Mineral and Gem Society Museum also has an impressive display of fossils from the Pliocene, Crustaceous, and Silurian eras.
There is no charge to enter this museum so it is worth a stop if you are near the Spanish Village Art Center. Some of the gem jewelry pieces might even make a fun souvenir.
What Is The Balboa Park Explorer Pass?
Buying individual admission for Balboa Park attractions can break the bank. Thankfully the Balboa Park Explorer Pass makes visiting Balboa Park more affordable.
There are three different Balboa Park Explorer Pass options: a limited pass, a parkwide pass, and an annual pass. The Balboa Explorer Pass bundles admission to several Balboa Park museums and gardens for a flat fee.
The Balboa Park Limited Pass is valid for one day only and gets you into 4 attractions that day. Parkwide Passes provide access to all participating venues and are good for up to seven consecutive days. The Balboa Park Explorer Annual Pass gives access to all 16 venues for a full 365 days with no blackout dates.
The Balboa Park Explorer Pass makes visiting multiple venues affordable and easy with the ability to scan passes right on your phone.
It's important to note the Balboa Explorer Pass excludes San Diego Zoo admission. You can buy tickets through our travel partner Get Away Today for a discount (affiliate link: buy on Get Away Today)
Where Does The Balboa Park Explorer Pass Work?
San Diego Art Institute
Centro Cultural de la Raza
San Diego Automotive Museum
Fleet Science Center
Japanese Friendship Garden
Mingei International Museum
Museum of Photographic Arts
Museum of Us
San Diego Air and Space Museum
The San Diego Museum of Art
San Diego History Center
Timken Museum of Art
San Diego Model Railroad Museum
San Diego Natural History Museum
Veterans Museum at Balboa Park
WorldBeat Center
Final Thoughts On Balboa Park With Kids
Budget at least one full day to exploring Balboa Park with kids, but you may find yourself coming back for more.This incredible area has an unbelievable array of museums, gardens, and activities perfect for any age. There is so much to do we make sure to visit Balboa Park every time we are in San Diego.