New Orleans is a fabulous destination made even better when paired with a Disney Cruise. We first visited New Orleans for our 50 state challenge, but this charming city left such an impression it is now a favorite repeat destination. Have fun in New Orleans before or after a Disney Cruise with these family approved activities.
Best Activities in New Orleans Before or After a Disney Cruise
Visit New Orleans' French Quarter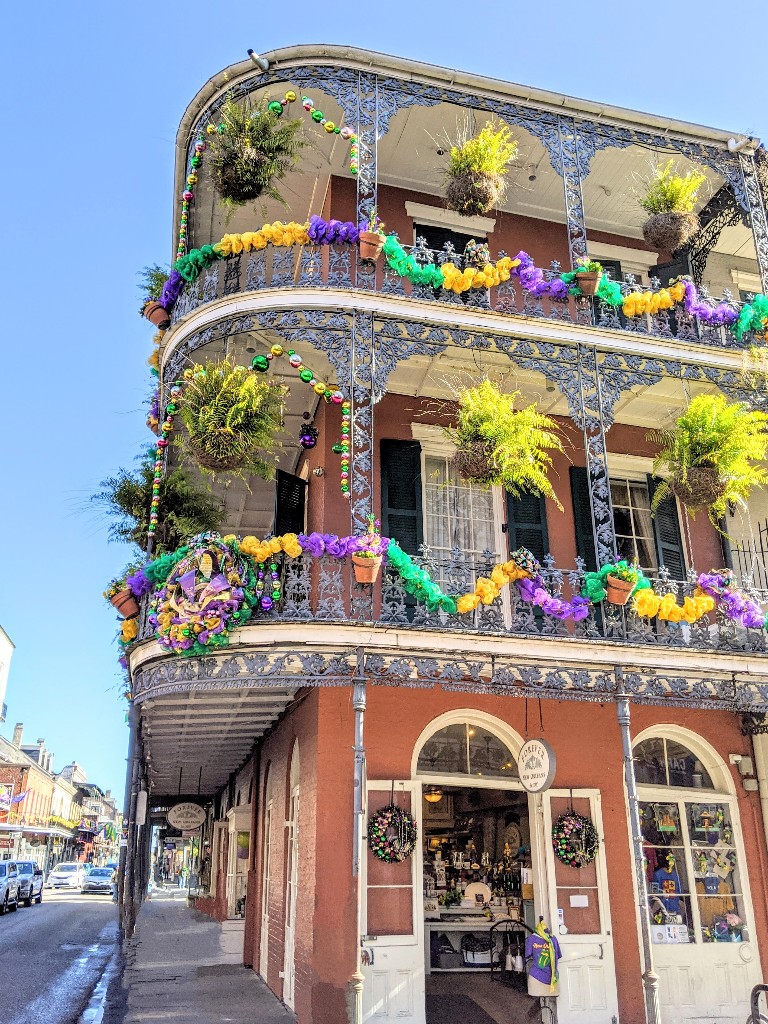 New Orleans' French Quarter is where this famous city was originally established by the French in 1718.
Over time the city grew well beyond the French Quarter, but this iconic area is rich in history and gorgeous architecture inspired by a mix of French, Spanish, and even Caribbean styles.
Wander through Jackson Square, buy a piece of art from a street vendor, or have your palm or tarot cards read in front of St. Louis Cathedral.
There's lots to do in the French Quarter. Use picturesque backgrounds for gorgeous photos, eat delicious food, listen to street musicians, or visit one of the historic sites and museums in this compact area.
Sample Delicious Beignets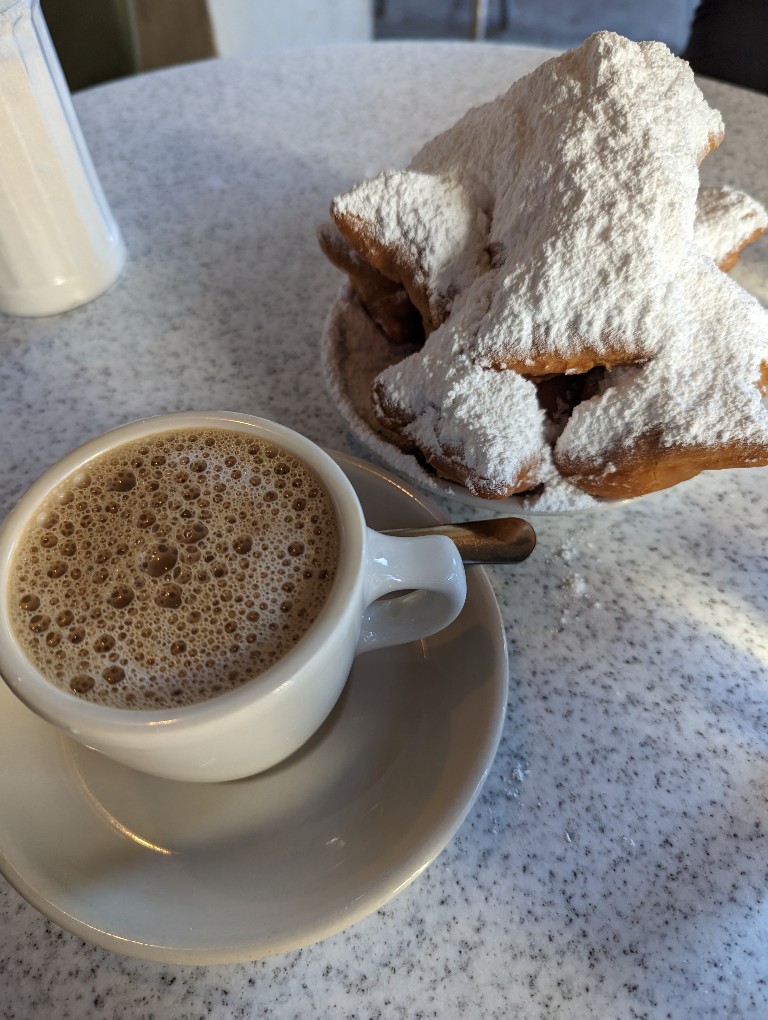 Fans of Princess and the Frog dream of tasting Tiana's "man catching beignets", but Tiana's Palace doesn't have a New Orleans location.
Instead head to Cafe Du Monde right off Jackson Square for these delicious treats served fresh from the fryer and covered in mounds of powdered sugar. Eat these light, doughy, sweet fritters while hot for the best experience.
Pro tip: avoid wearing black when eating beignets. You can thank me later.
While Cafe Du Monde has the most name recognition, Cafe Beignet is another classic option. With a French Quarter location for both Cafe Beignet and Cafe Du Monde you can have your own beignet taste test.
Too busy touring New Orleans to stop for beignets? You have one last chance for a Cafe Du Monde chicory blend coffee and beignets at Louis Armstrong International Airport.
Take A New Orleans Tour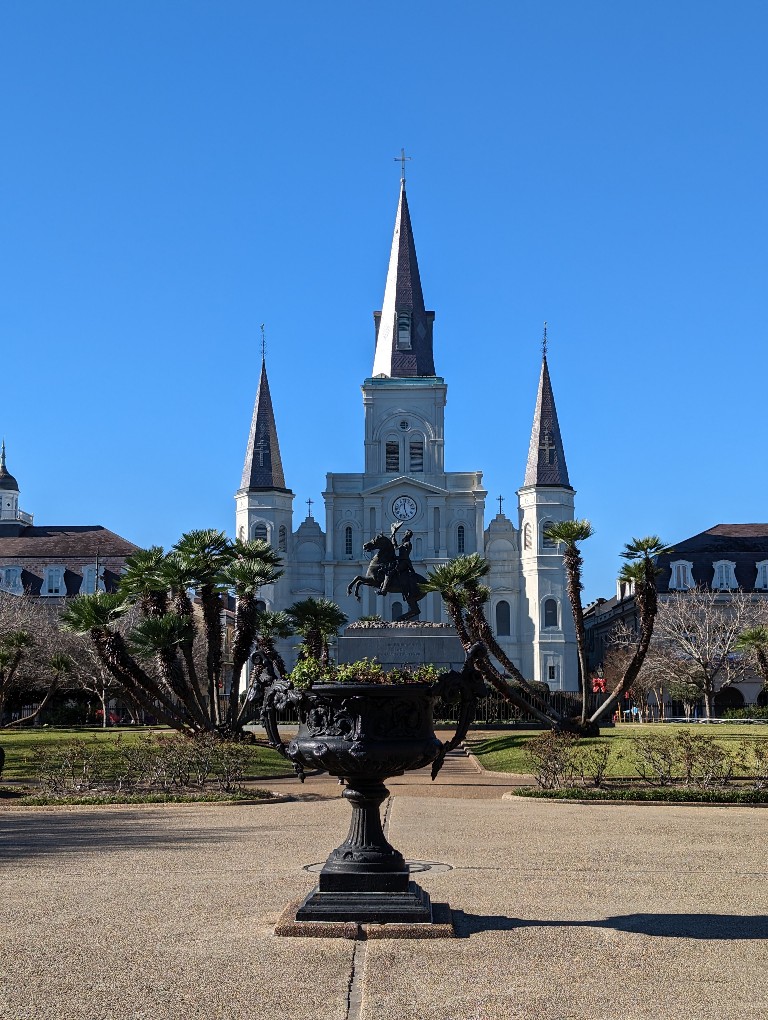 The best way to learn about New Orleans is by taking a guided tour. Personally we are fond of French Quarter walking tours (regular, voodoo, or haunted versions), but the mansion lined streets of the Garden District or a foodie tour are also great options.
There are several well reviewed New Orleans walking tour companies. Choose one based on recent reviews, tour content that best matches your interests, and one with small tour group sizes.
Visit The National WWII Museum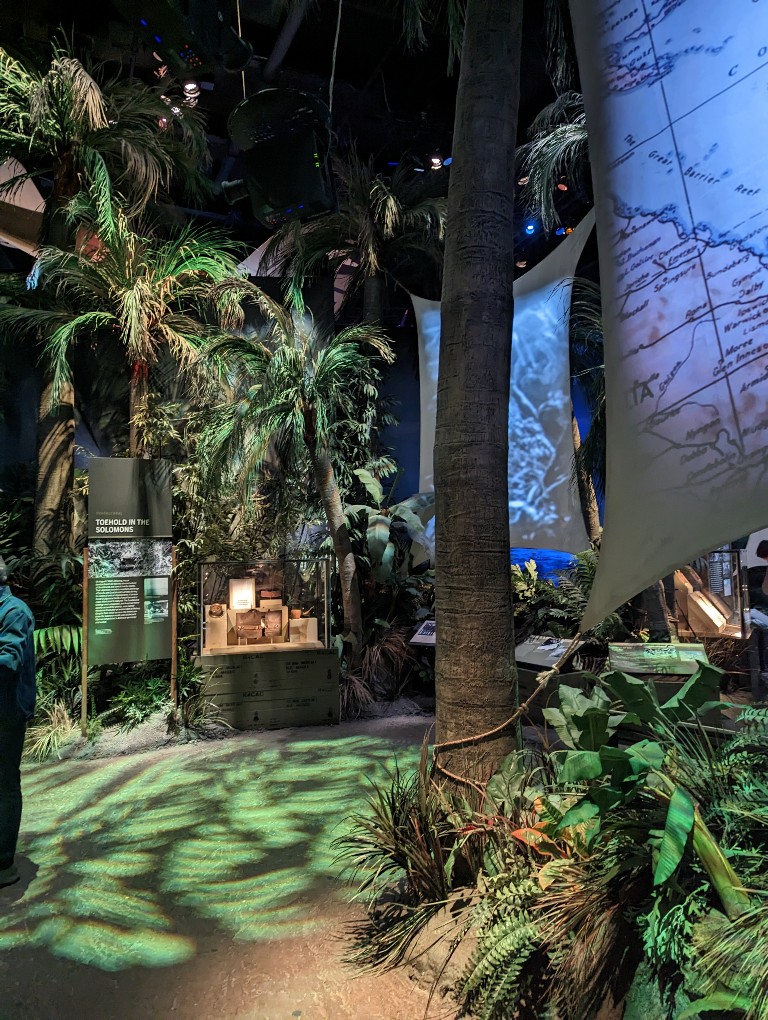 Often touted as the #1 New Orleans tourist destination, this incredible museum is unlike any history museum we've ever visited.
Immersive displays make you feel like you've taken a ship across the Pacific to fight in the jungles of the Pacific Front or marched across Europe fighting Nazis during World War II. Videos and historic artifacts are displayed in areas designed to look like jungles, forests, ships, and even airplane hangers.
We spent over 4 hours exploring the entire National WWII Museum campus. This included about 45 minutes to watch Beyond All Boundaries, an impressive 4D movie narrated by Tom Hanks and other famous actors.
The National WWII Museum is immersive and educational, but the real life accounts and intense displays make this experience best suited for families with teens.
Immerse Yourself In New Orleans Jazz
New Orleans Street Musicians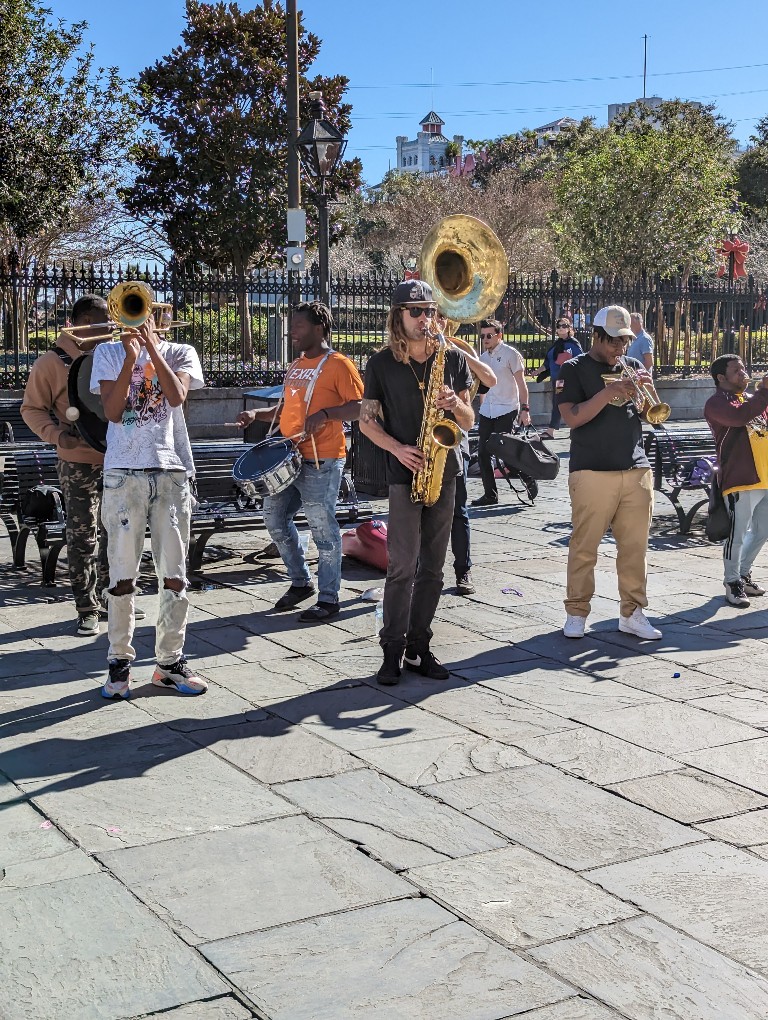 Jazz music permeates the air in the French Quarter where you'll find unbelievably talented musicians performing on the streets. Stop, listen, and revel in these impromptu concerts, but always remember to tip these music makers.
Preservation Hall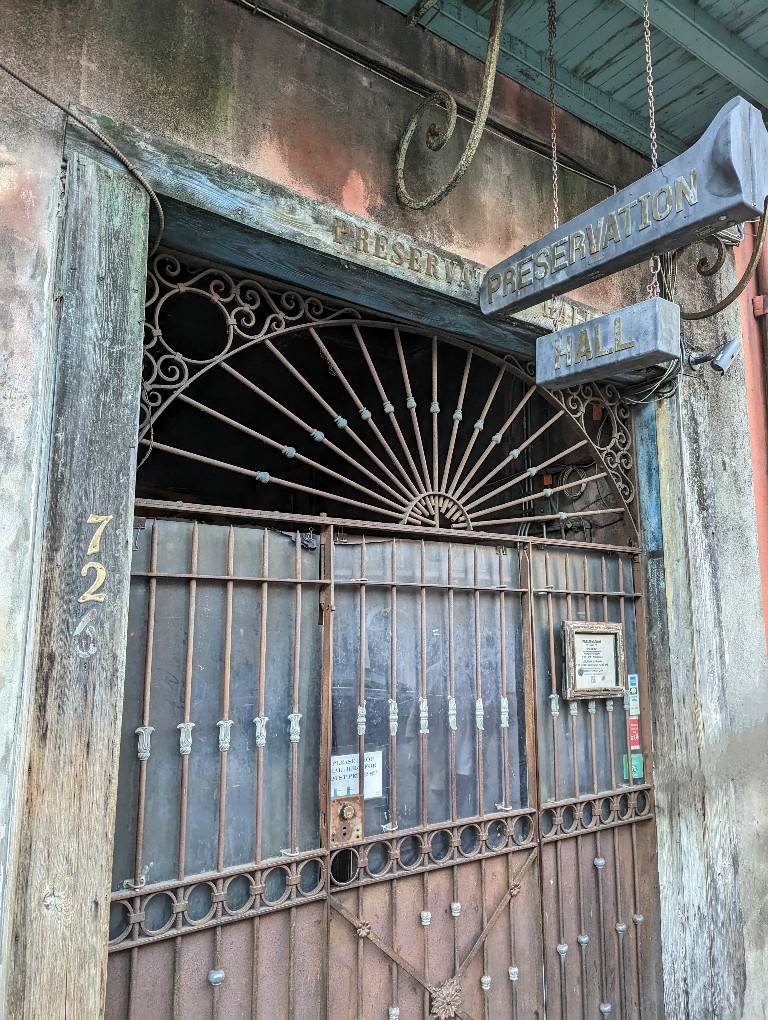 Another popular New Orleans jazz institution is Preservation Hall. In the 1950's and 1960's interest in jazz music was waning. Musicians gathered at Larry Borenstein's art gallery for jam sessions which then began attracting jazz fans.
Allan and Sandra Jaffe, a couple from Pennsylvania visiting on their honeymoon, followed some jazz musicians to one of these sessions. Inspired by what they experienced, the Jaffes moved to New Orleans permanently.
The sessions grew in popularity and eventually Borenstein moved his gallery next door. The Jaffes took over daily operation and Preservation Hall was formed.
Preservation Hall has a rotating group of talented band members who perform live several times per night almost every day of the year.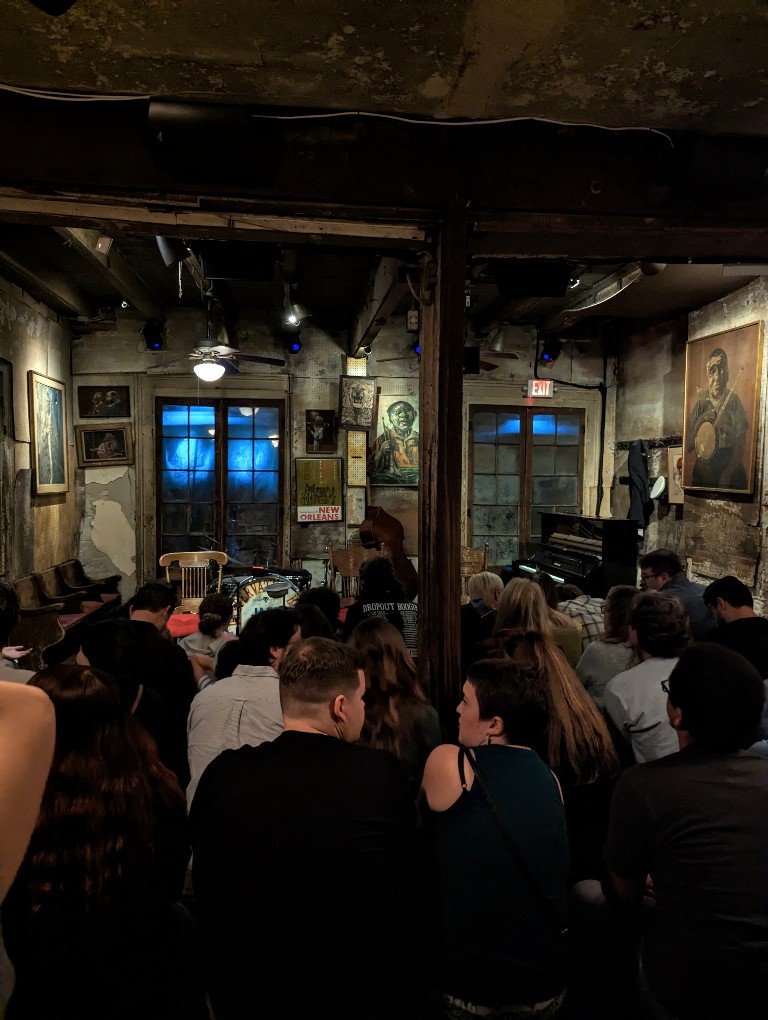 The venue is tiny with a handful of benches for seating and some standing room spots in the back. Buy tickets early since they sell out quickly.
I didn't work through the whole purchase process because the main screen seemed to show ample availability. However, when I went to buy tickets only one seat was left for many of my preferred dates and times.
Luckily I found some standing room only tickets. The view from the standing room section ended up being better than expected in the compact venue.
Please note: there is no air conditioning in Preservation Hall so plan accordingly when visiting New Orleans during hotter weather.
Mardi Gras World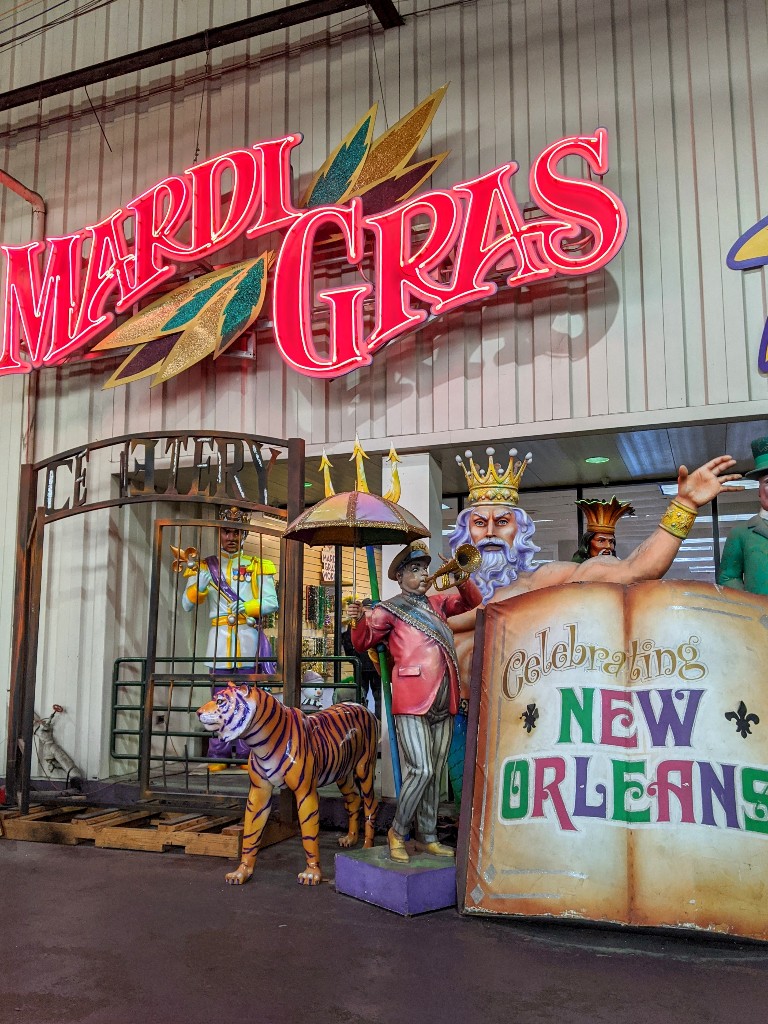 Most New Orleans Disney Cruises occur after Mardi Gras is over, but that doesn't mean you'll miss all the fun.
Mardi Gras World has self-guided tours almost every day of the year. Learn how the floats are made, see artists working (depending on when you visit), and admire some of the creations up close. Budget about an hour for visiting Mardi Gras World.
Catch Beads at a Mardi Gras Parade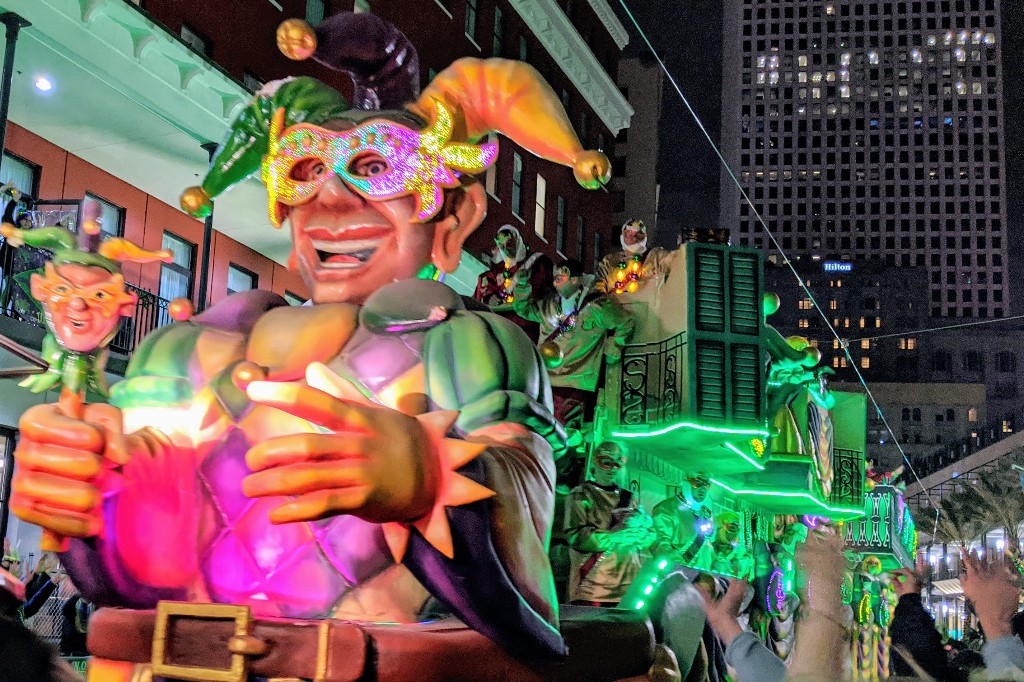 There's no substitute for a Mardi Gras parade. The excitement of elaborate floats, marching bands, catching beads, and chatting with people before parades is the quintessential New Orleans experience.
Carnival season begins January 6th and continues until the Tuesday before Lent, better known as Mardi Gras or Fat Tuesday. During the carnival season dozens of krewes host parades all over New Orleans.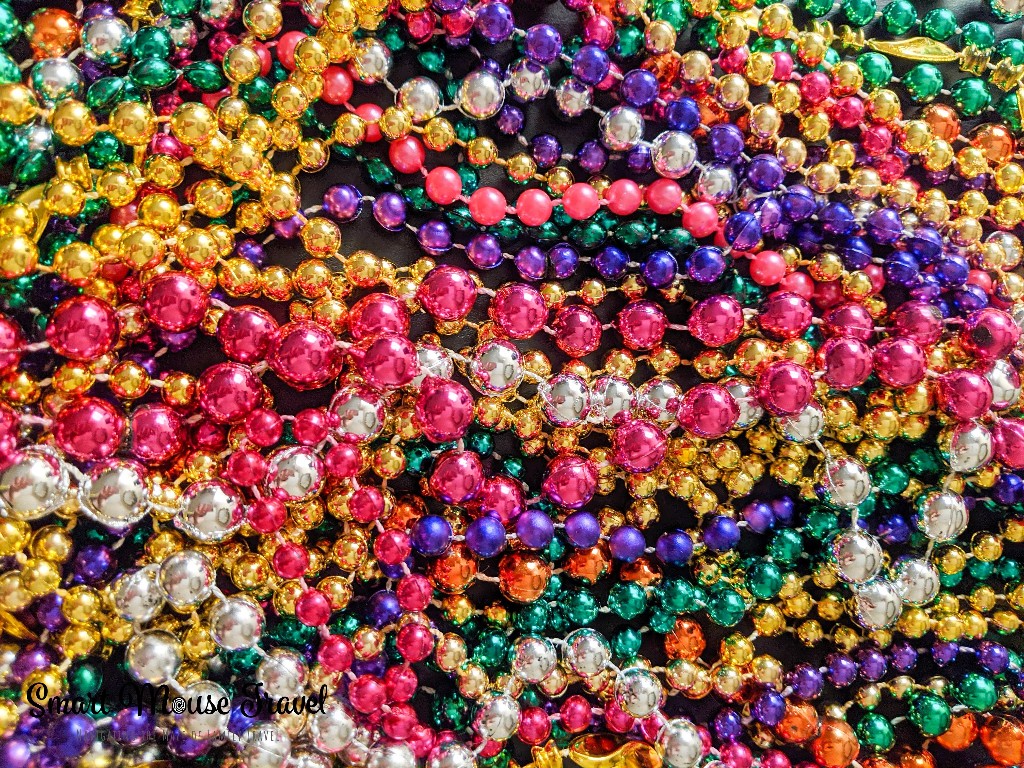 We went to New Orleans about 10 days before Fat Tuesday a couple years ago to experience New Orleans Mardi Gras. This time had a great balance of Mardi Gras energy and family friendly parades.
The weekend before and then through Fat Tuesday tends to be the rowdiest time of the season. Avoid nighttime parades and those rolling through the French Quarter for the most family friendly options that late in the season.
If you are in New Orleans before your Disney cruise during Mardi Gras season I highly recommend attending a parade. Our Mardi Gras parade tips are perfect for making this a fun and family friendly New Orleans experience.
Where To Stay In New Orleans Before or After A Disney Cruise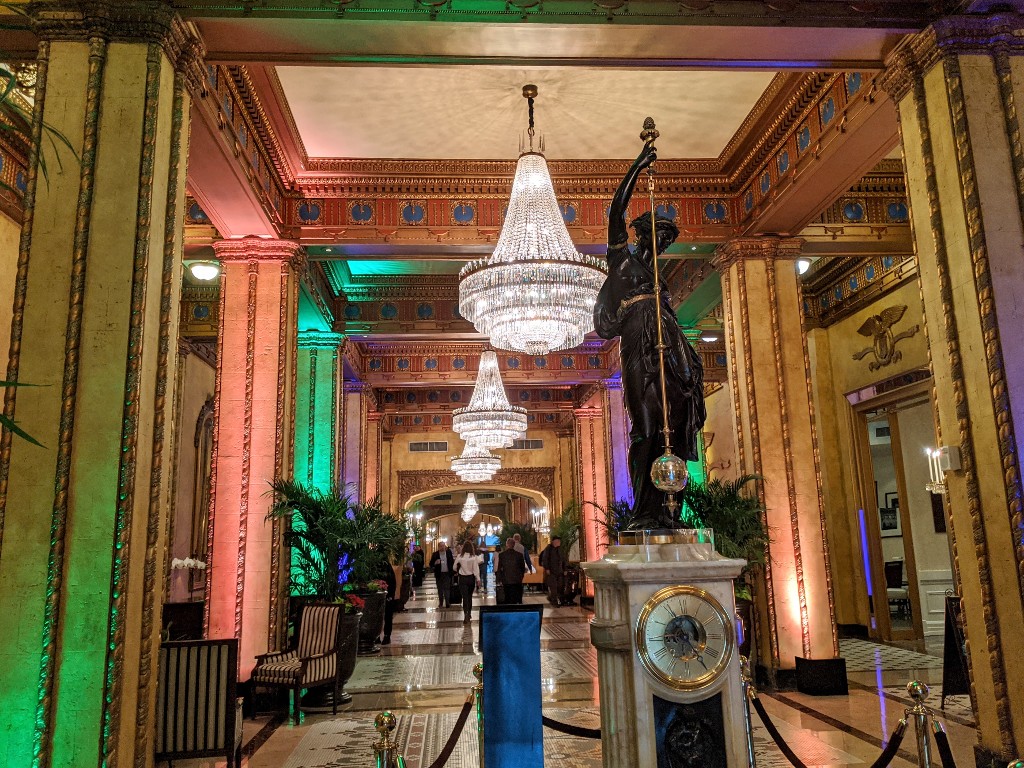 Although I like the excitement and energy of the French Quarter, leaving it all behind for a peaceful hotel makes New Orleans before or after a Disney cruise more family friendly.
We like to stay in the Central Business District. Many hotels in CBD are within walking distance of the French Quarter and only require a short drive or rideshare trip to the New Orleans Port Terminal.
Our favorite New Orleans hotel is The Roosevelt. Originally opened in 1893, The Roosevelt is a beautiful historic building lovingly maintained.
Find Domenica, a highly rated restaurant on the first floor, Sazerac Lounge named after the famous New Orleans cocktail, and classically elegant guest rooms at The Roosevelt. Hilton Honors members can even use points for this fabulous hotel or hope for a surprise upgrade upon arrival.
Final Thoughts on Visiting New Orleans Before or After a Disney Cruise
Disney cruises are always an exciting vacation, but when leaving from New Orleans there's so much to explore. Plan for two full days of touring New Orleans before or after a Disney cruise to experience the best the city has to offer.
Pin it for later: