Georgia's coast is full of barrier islands and each one has its own unique atmosphere. During our Savannah vacation we wanted to explore some of the most popular Georgia islands, but finding reliable information comparing them was difficult. Here is a brief overview comparing the popular Georgia islands of Sea Island, Jekyll Island, Tybee Island, and St. Simons plus our favorite activities on each.
Comparing Georgia Islands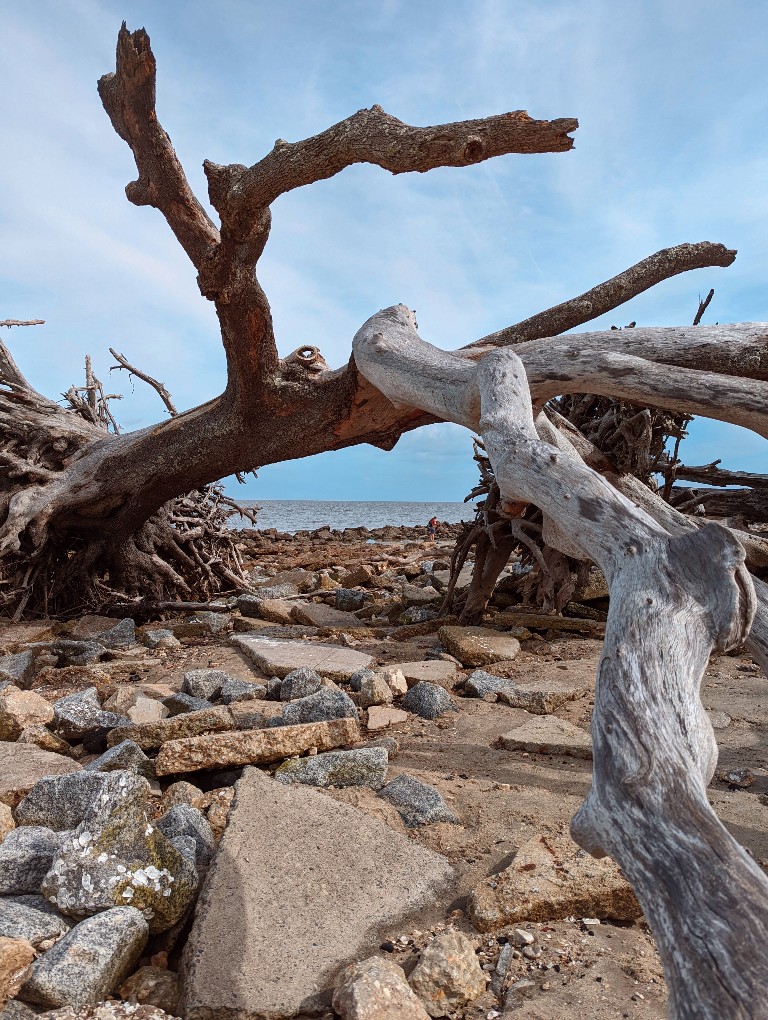 Along Georgia's coastline fourteen barrier islands dot the coast. These barrier islands provide a buffer between the Atlantic Ocean and mainland Georgia with miles of beautiful salt marshes, beaches, and forests.
Each Georgia island has a rich history dating back hundreds of years, but interest in them as tourist destinations began in the late 1800s.
In the 1880s, wealthy industrialists purchased Jekyll Island and built extravagant cottages for vacationing. This inspired the development of many barrier islands into the popular tourist destinations they are today.
Most Georgia barrier islands are accessible by car, but some still require boats to reach their shores. The Golden Isles, a collection of southern Georgia islands, and Tybee Island are the most popular Georgia island destinations. Comparing Georgia islands of Tybee Island, Sea Island, Jekyll Island, and St. Simons is helpful when deciding which is the best for your vacation.
Tybee Island Activities and Overview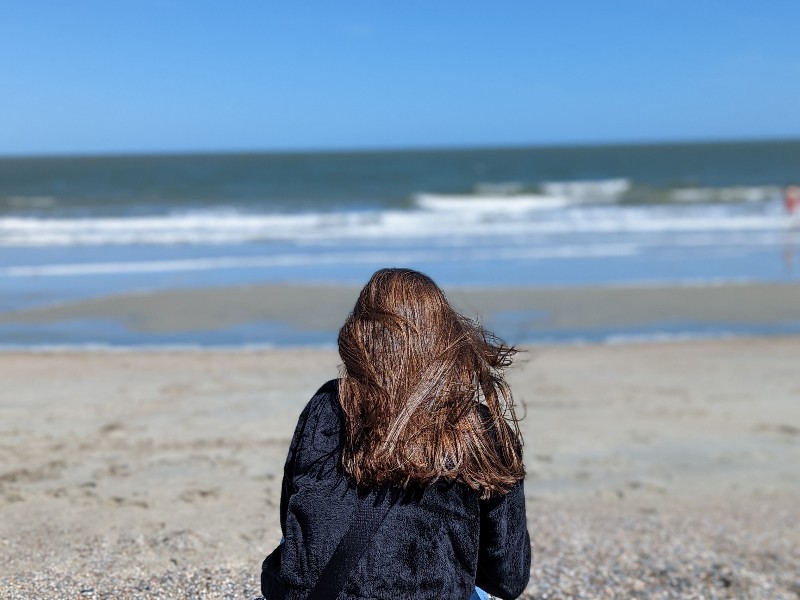 Often referred to as Savannah's beach, Tybee Island is about a thirty minute drive from downtown Savannah. Tybee Island is tiny, just a little over 3 square miles with an impressive 3 miles of sandy beaches.
Tybee Island Light Station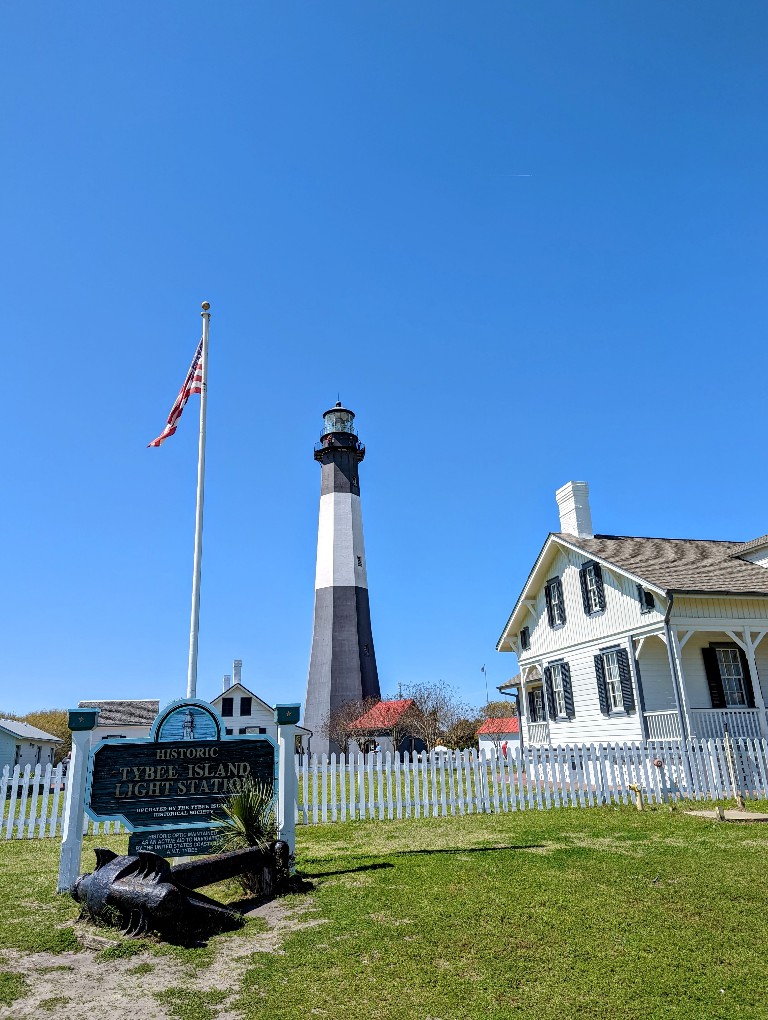 Visit Georgia's oldest and tallest lighthouse located on the north end of the island. Full of history, Tybee Island Lighthouse is worth a stop just to climb the 178 steps to the observation deck.
North Beach
North Beach is just across the street from Tybee Island Light Station. Pay to park hourly in the gravel lot adjacent to North Beach. A boardwalk connects the parking lot to the beach and you'll find the sand littered with shells.
Near North Beach there are limited amenities, but North Beach Bar and Grill was a surprising treat. While views of the beach are obscured, the sauteed shrimp steeped in butter and cajun seasoning are worth a stop here.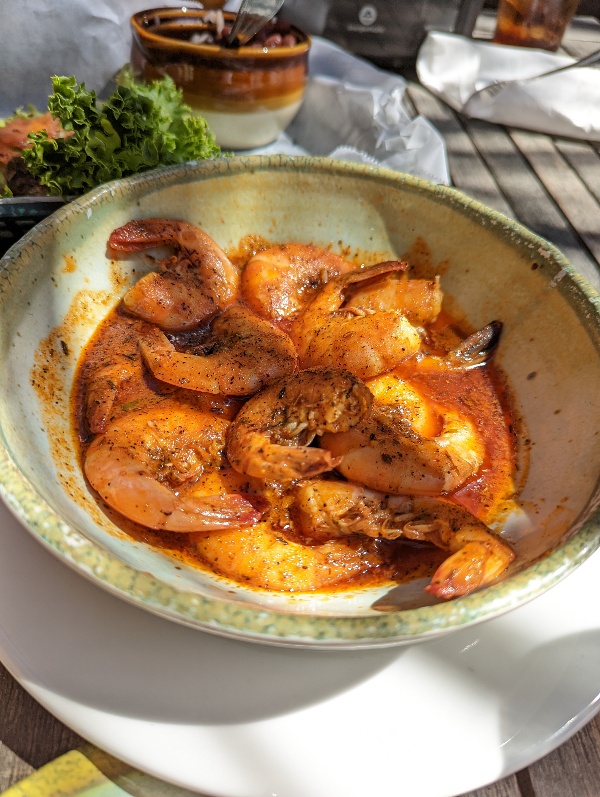 Tybee Island Marine Station
The Tybee Island Marine Center has a self-guided tour and several marine animal exhibits. Unfortunately, the center has limited hours. Although sometimes difficult to incorporate it into your day at Tybee Island, it's worth a stop if you have time.
Tybee Island South Beach
The south side of the island has another large pay parking lot with access to South Beach and the Tybee Island Pavilion. Buy your beach supplies or get that kitschy souvenir your heart desires along Tybrisa Street.
Although Tybee is a cute, seaside island I was glad we did visited as a day trip from Savannah. Unless you are there during peak beach season, and water sports are a big draw for you, I think the island would get monotonous after a couple days.
Jekyll Island Activities and Overview
Most famous for picturesque Driftwood Beach, this state park is gorgeous. Bigger than Tybee Island, Jekyll Island is about 8.5 square miles with more shoreline and activities when comparing these Georgia islands.
While Tybee Island has individual pay lots, Jekyll Island charges an entrance fee, but no additional parking fees. Purchase access ahead of time or when you arrive on Jekyll Island.
Driftwood Beach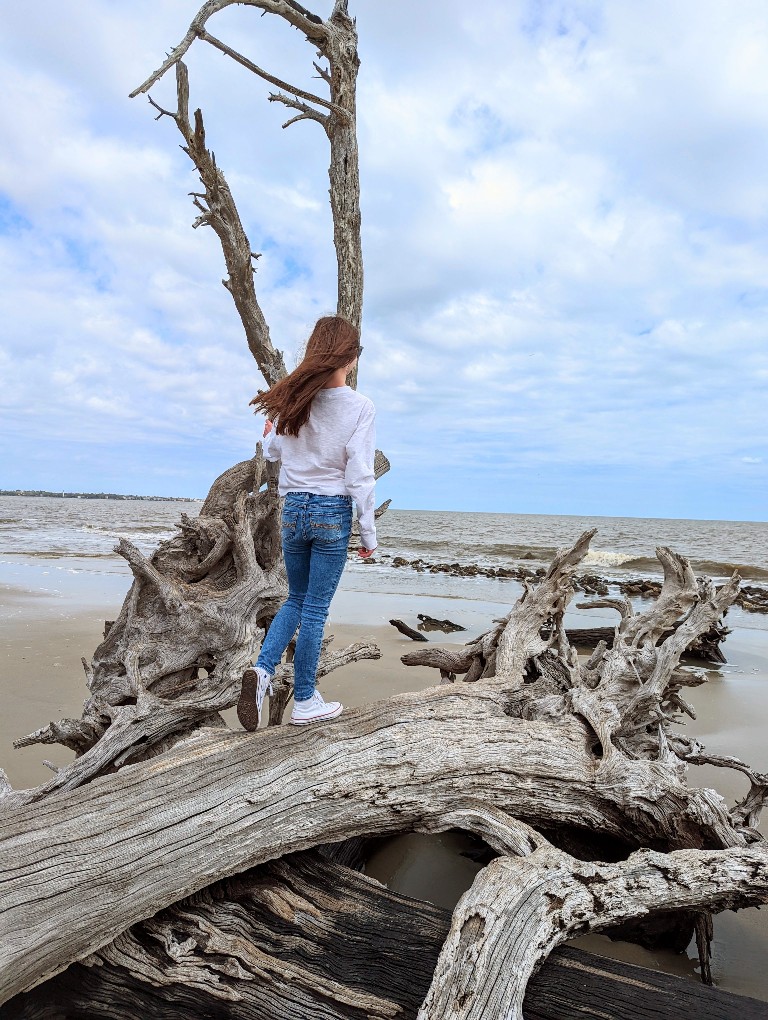 Toppled, sun bleached trees litter this picturesque beach on Jekyll Island's north shore. Driftwood Beach was formed when beach erosion allowed salt water to reach the wooded shores.
Unable to survive on the salt water, the trees died and transformed this area into a visually stunning landscape. Carefully climb the trees and admire their unique appearance up close.
Sandy beaches surround the trees, but expect rocky terrain closer to the water line. Before visiting Driftwood Beach check for high and low tide times. High tide can creep up on the beach and limit access to the trees.
Enjoy walking along the beach and bring your camera when visiting Driftwood Beach. You won't be the only person trying to get the perfect shot, but with clever framing it can look like you've got the beach to yourself.
Parking is limited, but it turns over relatively quickly. Expect low tide and sunset to be the busiest times at Driftwood Beach.
Georgia Sea Turtle Center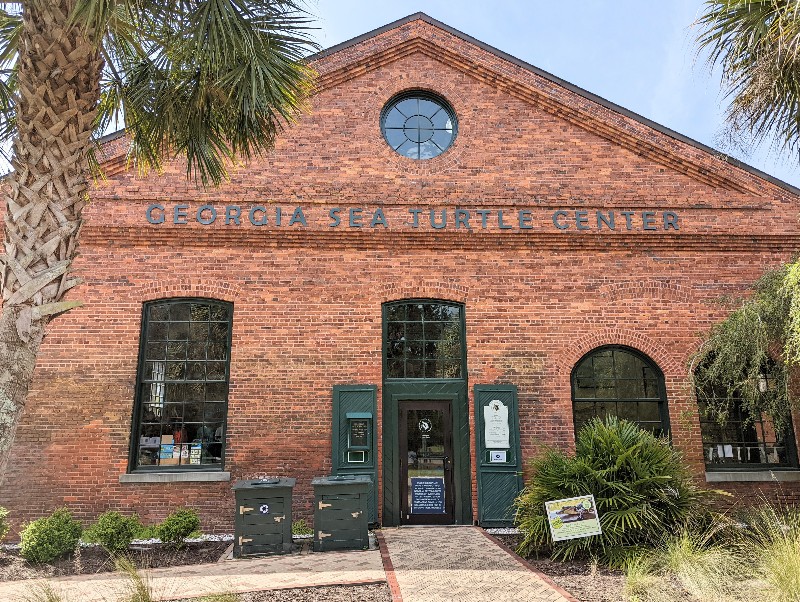 Part turtle hospital, part educational center the Georgia Sea Turtle Center is a great use of an hour on Jekyll Island.
We enjoyed learning about the sea turtle life cycle, watching veterinarians help wounded turtles, and listening to live educational seminars. Although a little expensive for the amount of time spent in this small center, proceeds help care for the rescued animals and seeing turtles up close is fascinating for all ages.
Jekyll Island Dolphin Tour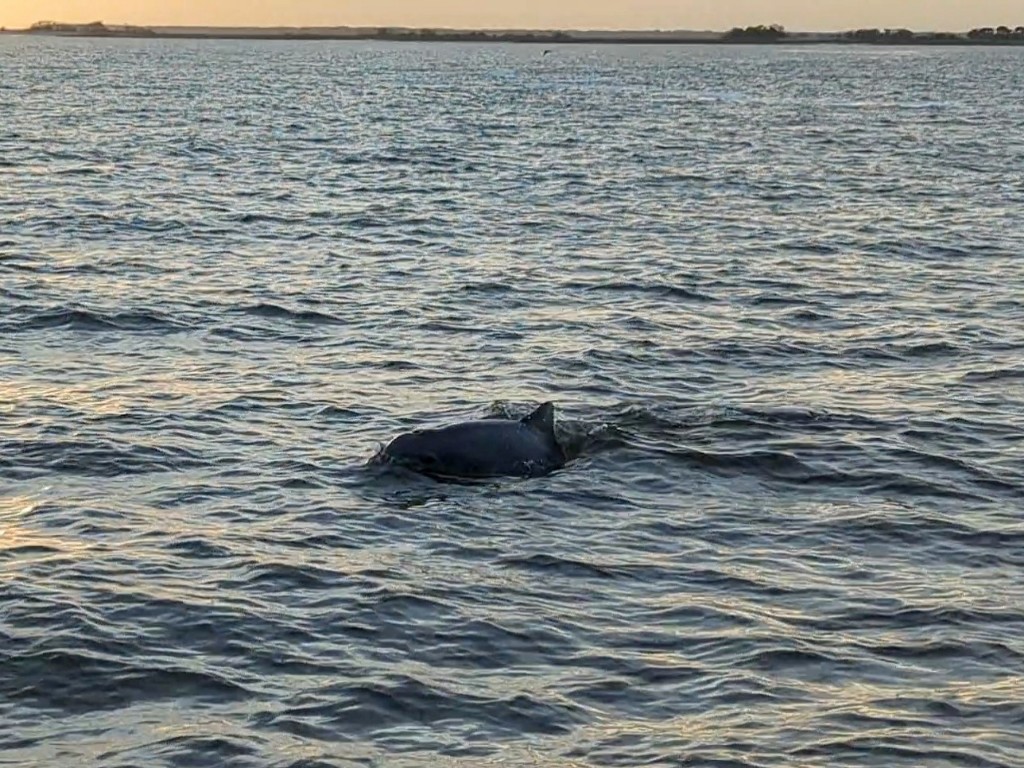 Located on Jekyll Wharf in the Historic District, a sunset Jekyll Island Dolphin Tour is the perfect end to your day. Book your ticket ahead of time for this popular tour and check in about twenty minutes before sailing.
Grab a seat on the boat, but don't be too concerned about seat location. Once out on the open water guests can move around the boat freely to watch dolphins frolicking in the water.
Everyone on the boat is taught how to spot dolphins and participates in looking for these playful creatures. Our captain did a great job of educating us on both dolphins and the history of Jekyll Island during the ride along East River before reaching the ocean.
We saw several dolphins and one even seemed to intentionally pop up near our boat repeatedly during the tour. It was so much fun seeing them in their natural habitat and both kids and adults had a lot of fun during the 90 minute tour.
While Jekyll Island Boat Tours doesn't guarantee you'll see dolphins, their experience makes it more likely. Remember to pack a jacket for the sunset tours especially at the beginning and end of the season. The wind and water keep the temperatures noticeably cooler than inland.
Sea Island Overview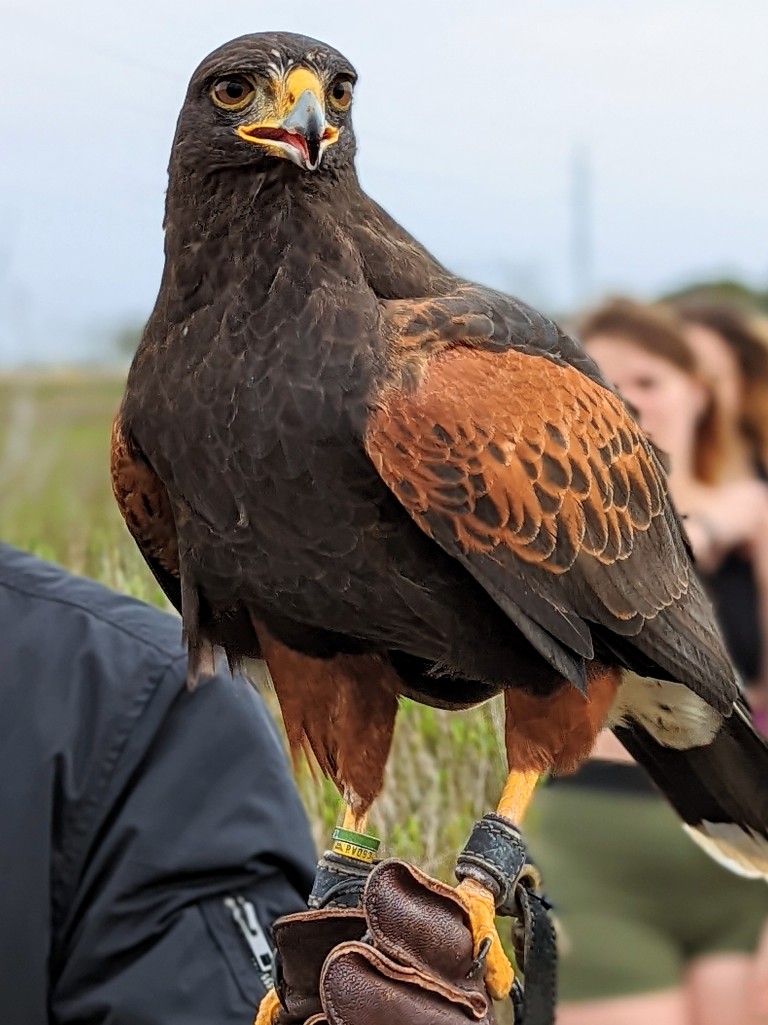 When comparing Georgia islands the most exclusive one, Sea Island, is not open to the public. Only guests of The Cloister on Sea Island or The Lodge at the tip of St. Simons Island can visit Sea Island.
Guests of The Lodge and The Cloister have access to an incredible number of luxury on-site activities like Sea Island Falconry and award winning golf courses. Sea Island also has five miles of gorgeous private beaches for guests to enjoy.
When I say Sea Island is exclusive I mean it. When booking activities, tee times, and dining reservations you'll have to provide your resort confirmation number before plans are confirmed. And with only one gated entrance from St. Simons onto Sea Island, sneaking in to look around isn't an option.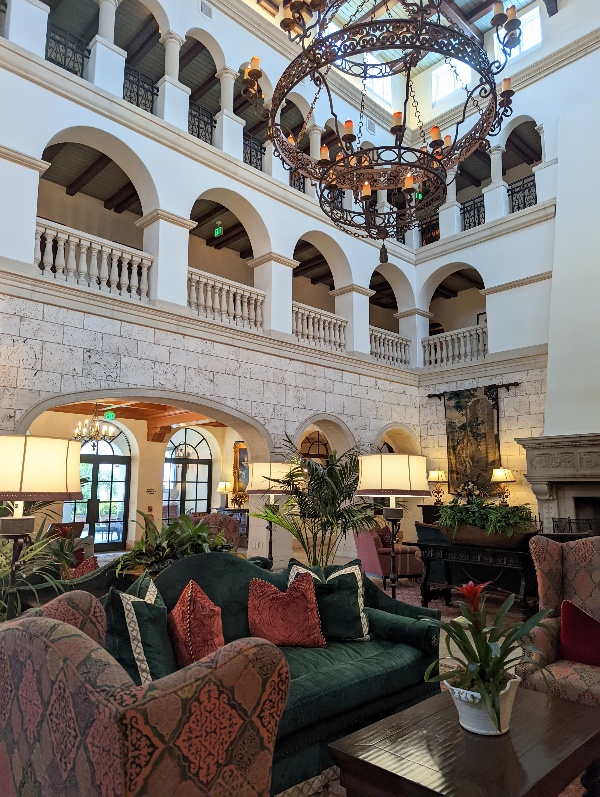 If you're looking for a luxury resort with a deep history, and have a large budget, The Cloister provides a swanky experience. If your budget is more modest, St. Simons may be the better Georgia Island for your vacation.
St. Simons Island Activities and Overview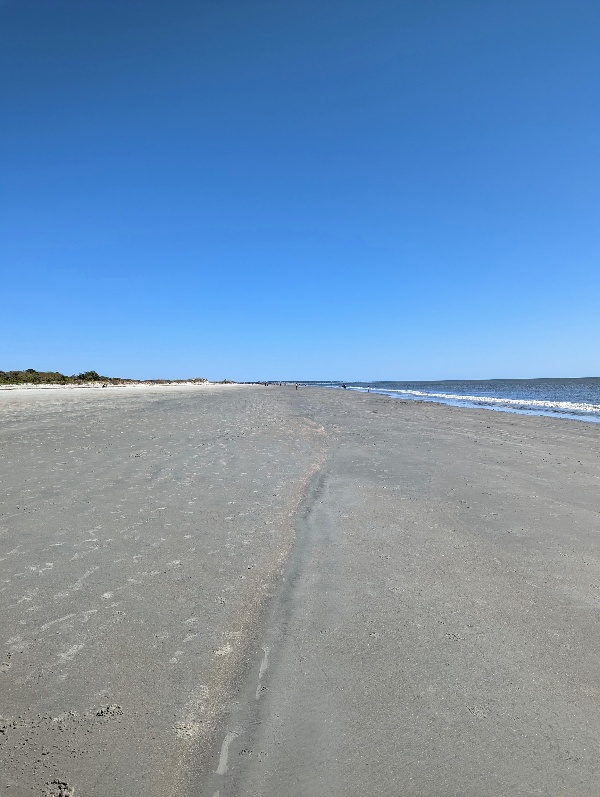 One of the largest Georgia barrier islands, St. Simons Island is about 18 square miles and located halfway between Savannah and Jacksonville. This convenient location between two airports makes St. Simons a popular vacation destination.
Like other Georgia barrier islands, St. Simons has several popular beaches with access to the Atlantic Ocean and is just a short drive from Jekyll Island. St. Simons has a unique mix of chain hotels and boutique resorts. There is also a great variety of tasty independent restaurants and well known fast food.
A car is a must on St. Simons Island and traffic is often heavy. However, it's the easiest way to explore everything this charming island has to offer.
World World II Home Front Museum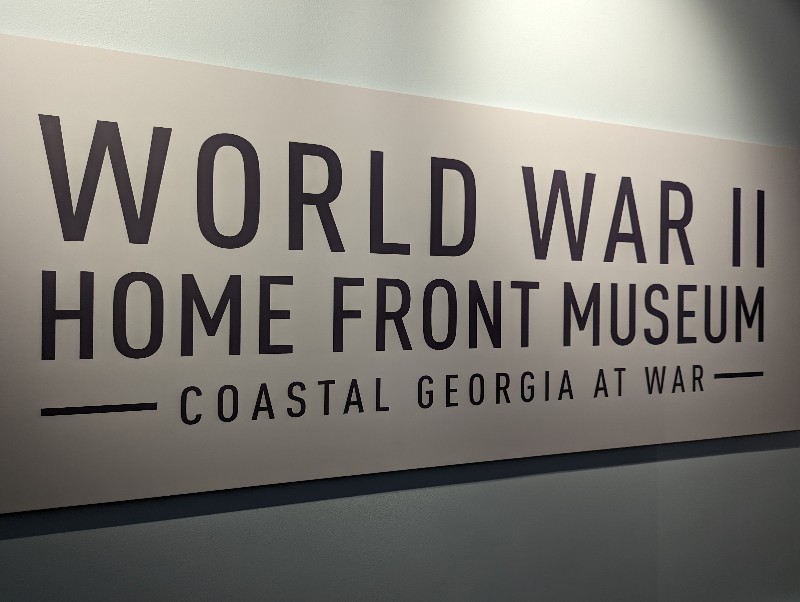 Don't let the size of St. Simons World World II Museum dissuade you from visiting. This gem is one of the most engaging and interesting World War II museums we've ever visited.
Broken into two sections, buy tickets in the gift shop before starting your self-guided tour. The gift shop begins with a timeline of events leading up to World War II and an introductory video.
From there move to the next area and learn how residents were trained as "plane spotters" who helped warn of enemy aircraft. Practice your own plane spotting skills with an interactive display. Last, find out how much you could buy with your war rations and what jobs you would have had during wartime.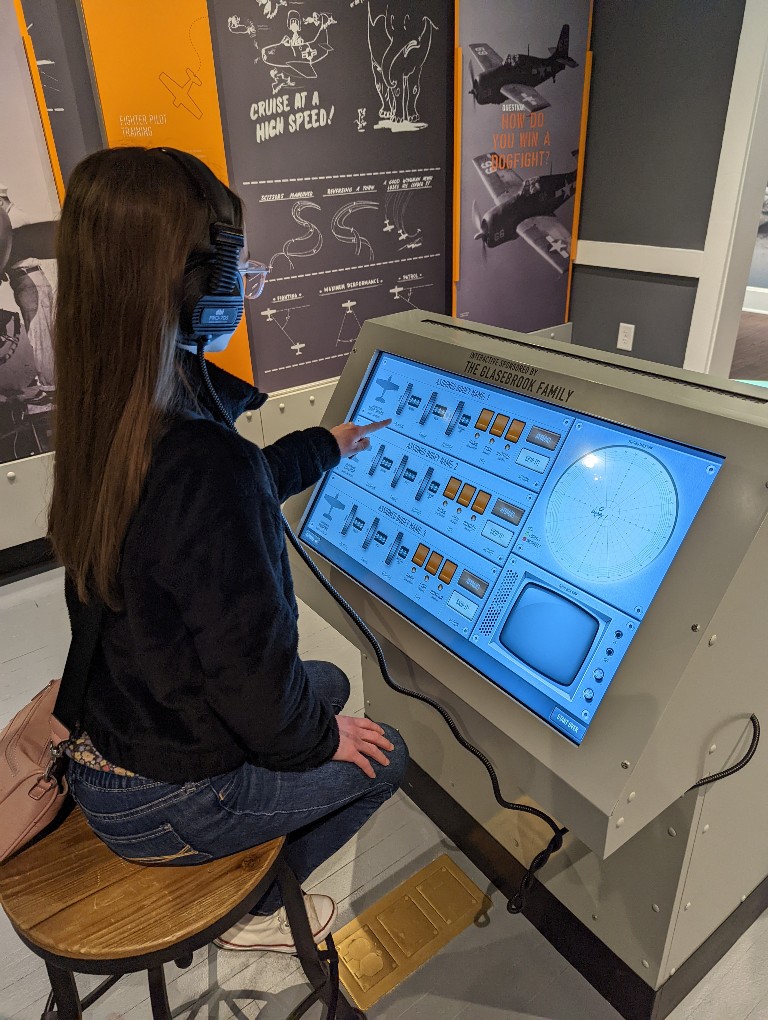 The Old Coastguard Station holds the rest of World War II Home Front Museum. Despite an interest in WWII history I was unaware how close this war came to the United States.
On April 8, 1942, a German U-boat just off the coast of St. Simons sank two tankers. This attack so close to home caused panic, but the use of submarine seeking blimps helped move the German U-boats away from coastal Georgia.
Budget about an hour to fully immerse yourself in this interesting museum with a variety of interactive exhibits.
East Beach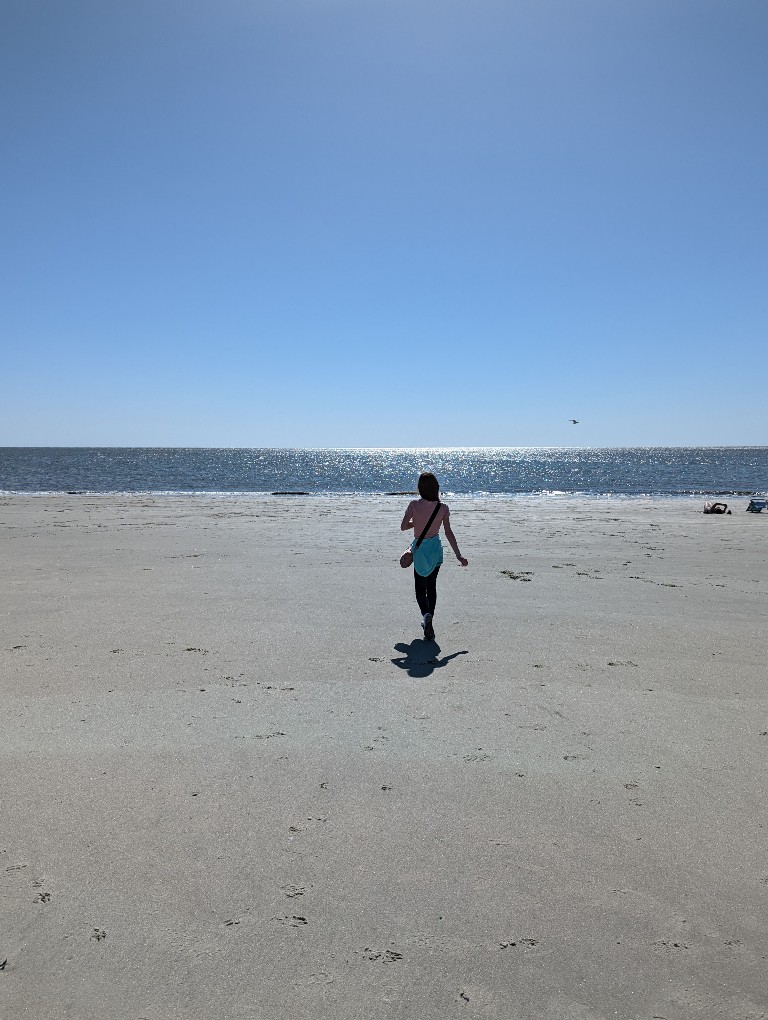 Just steps away from World War II Home Front Museum is one of the most popular beaches on St. Simons, East Beach. Find parking, bathrooms, and a lovely sandy beach perfect for a relaxing day.
This is a dog friendly beach so don't be surprised if you make a new friend, or two, as you play in the water.
St. Simons Lighthouse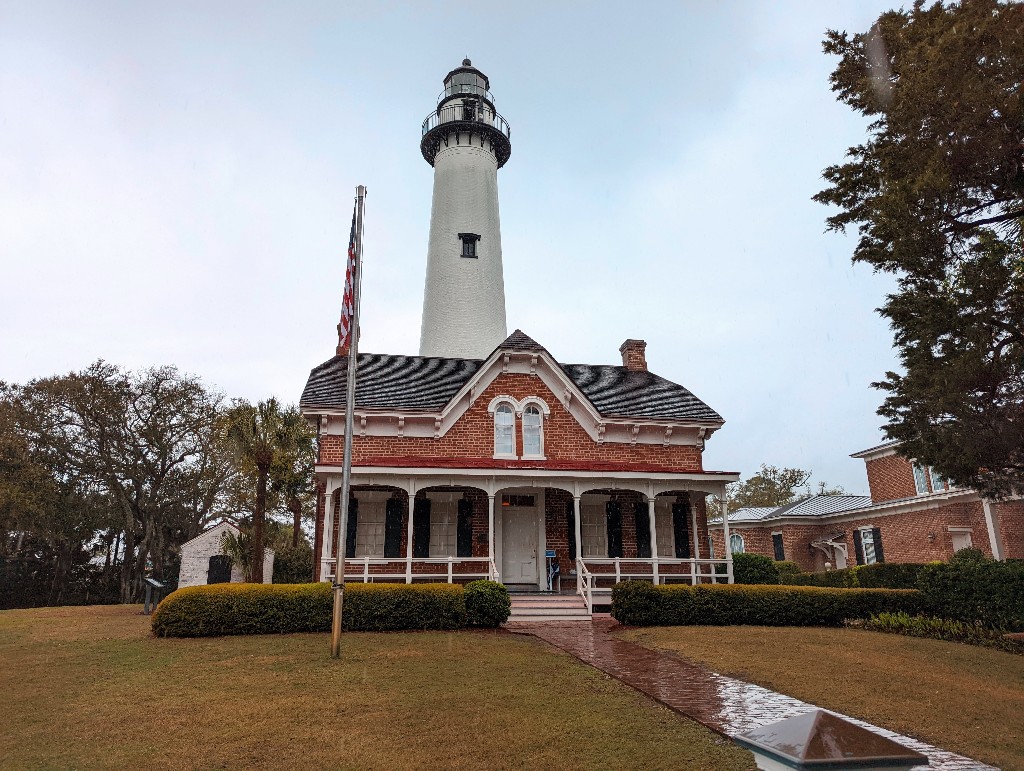 Tour a small museum and the historic lighthouse at this reportedly haunted place on St. Simons Island.
The original St. Simons lighthouse was destroyed by Confederate soldiers in 1861 to prevent Union soldiers from using it. Hidden so well by the Confederate troops, the special Fresnel lens from the top of the lighthouse has never been found.
The first floor of the keepers cottage is a small museum which covers topics like the first Americans, the founding of Georgia, and construction of the lighthouse. Upstairs the rooms are decorated in a style similar to what a keepers cottage would have been like.
Access to the lighthouse is through a connected hallway from the museum. This makes the lighthouse a great way to learn while also keeping dry on a rainy day. Climb the 129 narrow steps to the top of the lighthouse for cool views or take a virtual tour if you are scared of heights.
Fort Frederica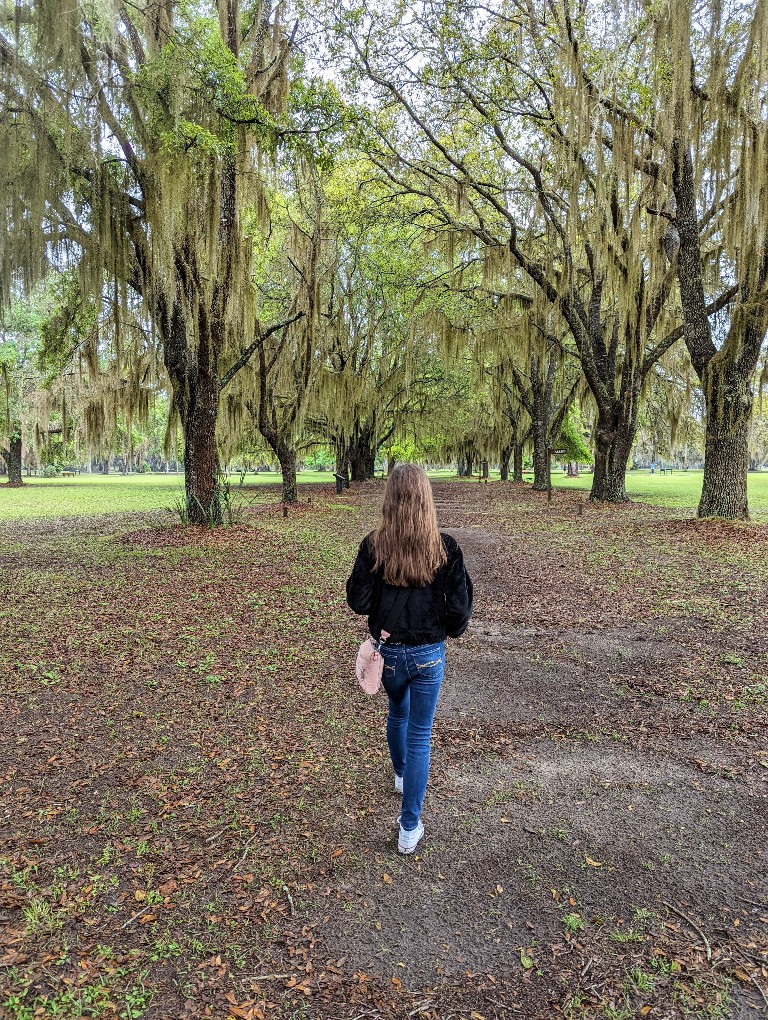 The colony of Georgia was a buffer to protect the English colony of South Carolina from Spanish controlled Florida. Fort Frederica was built with this purpose in mind and a town of about 500 people settled around the fort.
When Spanish forces attacked, James Oglethorpe and his British troops were able to defend the area. This caused the Spanish to retreat and ended the threat to the Southern colonies.
Although not much remains of the original fort and surrounding town, this is a beautiful National Monument with no admission fee and ample parking. Use the free audio tour to learn about Fort Frederica while touring the grounds.
Ample green space and beautiful trees make Fort Frederica a stunning place for photos. Just make sure you use bug spray and sunscreen when touring these unshaded and marshy grounds.
Final Thoughts On Comparing Georgia Islands
While there are fourteen major Georgia barrier islands, Tybee Island, Jekyll Island, St. Simons and Sea Island are some of the most popular tourist destinations. After visiting we've discovered each Georgia island has its own unique energy and no two are exactly alike.
Understanding the difference between Georgia islands is crucial when picking the right barrier islands for your vacation. Hopefully our Georgia barrier island overview plus favorite activities helps you plan an amazing vacation like ours during our quest to see all 50 states.
Pin it for later: