Asheville Pinball Museum is a fun arcade full of old pinball machines, cabinet games, and retro consoles like the original Nintendo. Find tons of games and make great memories at this unique venue near Biltmore Estate.
What is the Asheville Pinball Museum?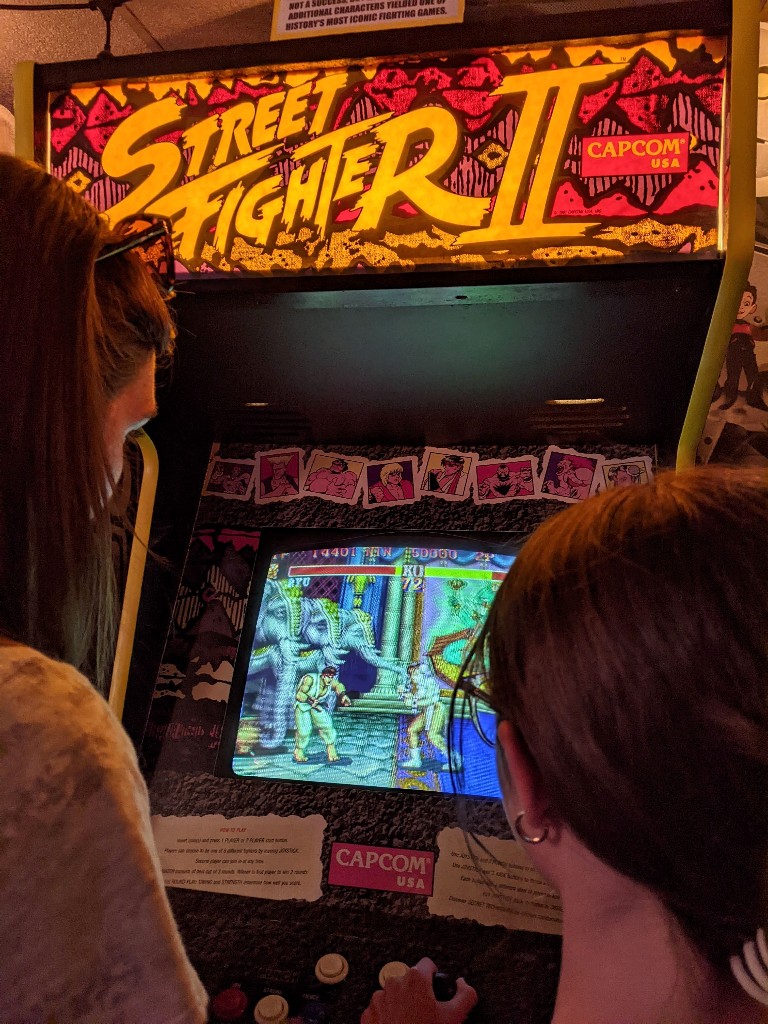 Museum is a misleading label when discussing this cool venue. Asheville Pinball Museum is more like an arcade from my childhood than an actual museum. However, instead of lugging quarters around, purchase a simple wristband for unlimited entertainment.
There are three different rooms with games at the pinball museum. When first entering, find a large room full of flashing, clanging pinball machines.
Head to the back counter to purchase your unlimited play wristband and then start exploring. This counter also sells drinks (both alcoholic and non-alcoholic), snacks, and souvenirs.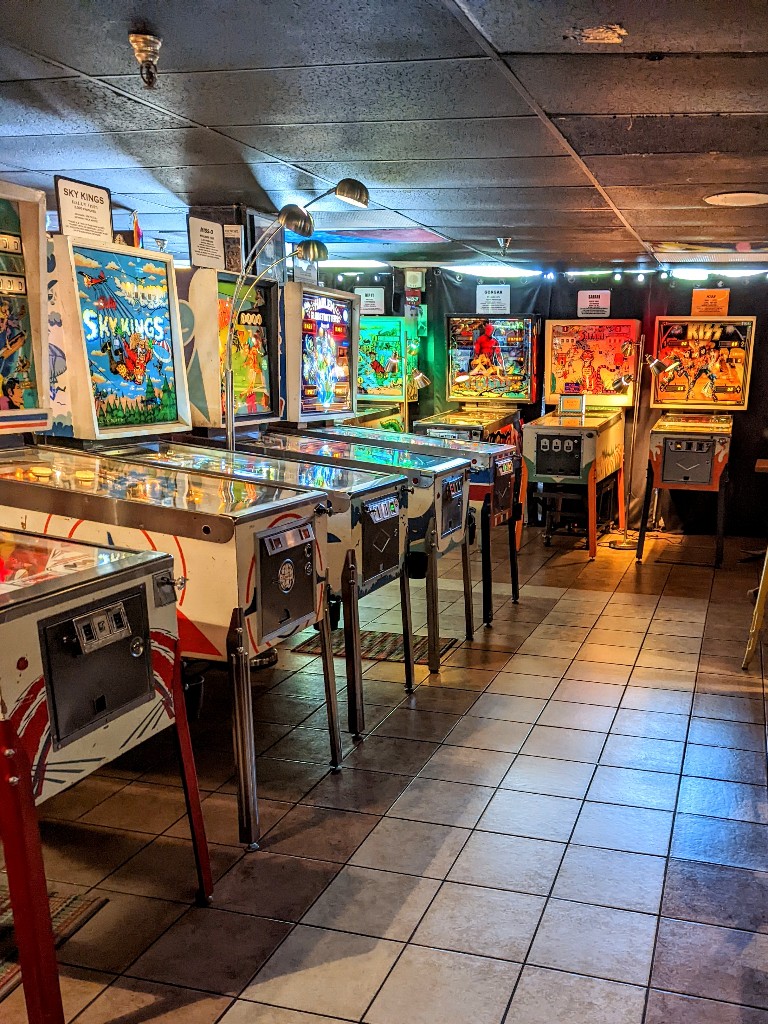 At first I wasn't sure how the museum could accommodate 65 guests, but after spending the first 45 minutes playing a variety of pinball machines I started exploring. This is when I found a room full of classic arcade games like Ms. Pac-Man and my personal favorite, Burgertime.
Then it took me another 30 minutes to find the third game packed room within the arcade. This final room had a variety of cabinet games like Street Fighter II and Teenage Mutant Ninja Turtles plus a wall of old console games like Tetris on Nintendo.
How Much Does the Pinball Museum Cost?
A flat $15 fee buys an unlimited play wristband at Asheville Pinball Museum. Wristbands are good for the whole day and you can return after leaving for more same day play.
Important Asheville Pinball Museum Information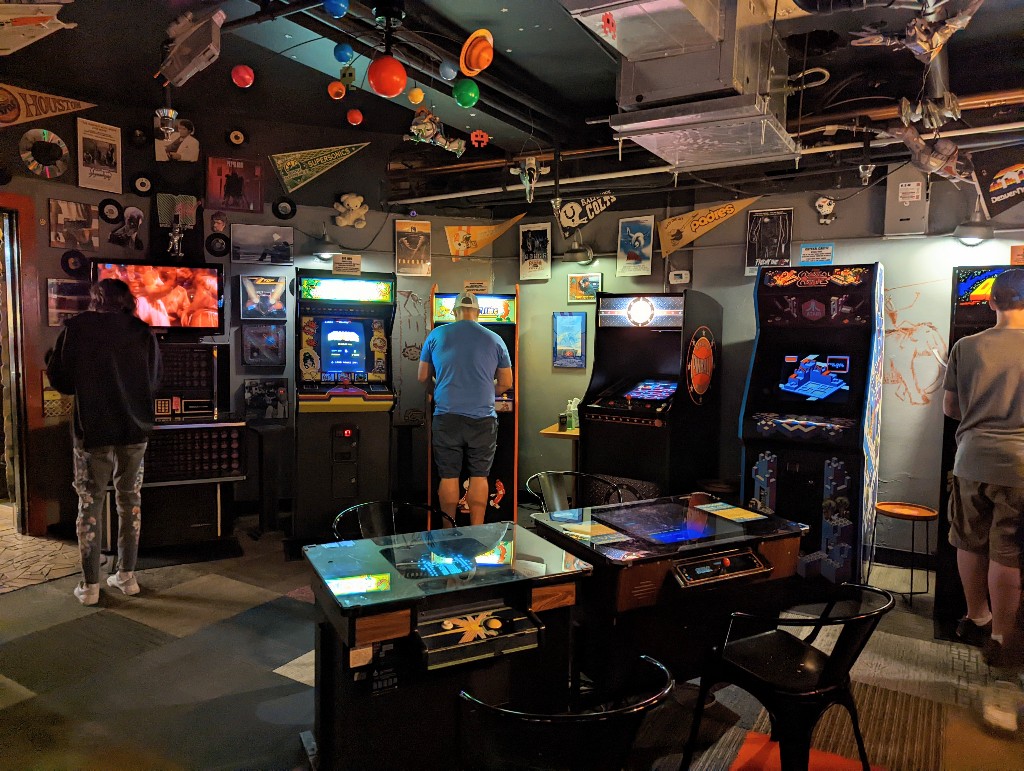 Limited Capacity
There are seventy games at the pinball museum and sixty-five players are allowed in the arcade at a time. When capacity is reached, guests must wait for others to leave before entering.
A sign on the door lets you know if there is currently a wait. The wait list is frequently updated with an approximate wait time. When the museum is full, get added to the wait list where you get called or texted when it's your time to play.
Not All Games Are Available With Wristband
Almost all games are included, but there are a few that need additional money to play. There is no change machine so grab quarters from the desk for these games.
Asheville Pinball Museum Parking
The pinball museum does not have a dedicated parking lot. Look for street parking or a pay lot nearby.
Parking meter payment is required Monday through Saturday from 8 am until 6 pm. Asheville street parking is free outside of these posted hours.
Pay for a maximum of 2 hours for street parking with coins, credit card, or an app. Check the meter for more information on how to pay for Asheville street parking.
Asheville Pinball Museum Review
This visit was part of a multi-generational Biltmore vacation with my mom, myself, and my 13 year old daughter. I expected my daughter and I to love this arcade the most, but my recently retired mom was right there with us racking up pinball bonuses and beating us at Street Fighter.
We spent over two hours at the arcade and each of us had a fabulous time regardless of our ages. Toddlers and little kids may not enjoy the arcade as much depending on their height and ability to manage game play.
Where is the Pinball Museum?
Find the pinball museum at 1 Battle Square in downtown Asheville. It's an easy 10 minute drive to the arcade from Biltmore Estate which makes Asheville Pinball Museum a perfect add on to a Biltmore trip.
Final Thoughts on Our Asheville Pinball Museum Experience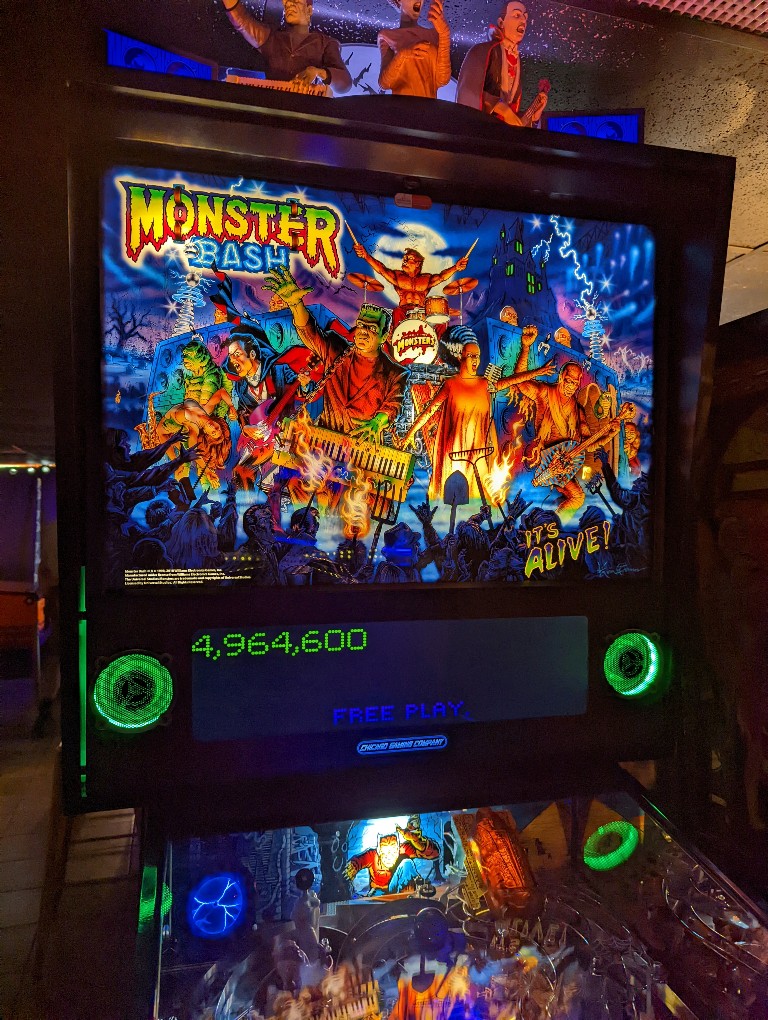 When looking for fun day trip ideas near Biltmore Estate I happened to find Asheville Pinball Museum. This was easily the best $15 I spent in Asheville and the arcade provided us hours of entertainment plus great memories. I would recommend adding this amazing arcade to your Biltmore visit itinerary and we will definitely go back on our next trip.
Pin it for later: