Have you ever been on vacation and found yourself in a position where you needed to transport your child in a taxi, but you didn't have a booster seat? Although these situations in the United States are often legally exempt I always worried about my daughter's safety. Lugging a booster seat around town wasn't a realistic option, but I kept having taxi rides that made me sick with worry. I also dreamed of a less cumbersome booster seat to pack when I knew we were renting a car.
Imagine my excitement when I first heard about the MiFold Booster seat! This seat promises a safe booster option that folds up and can be easily brought along when traveling with your child age 4 years and older weighing 40 pounds or more.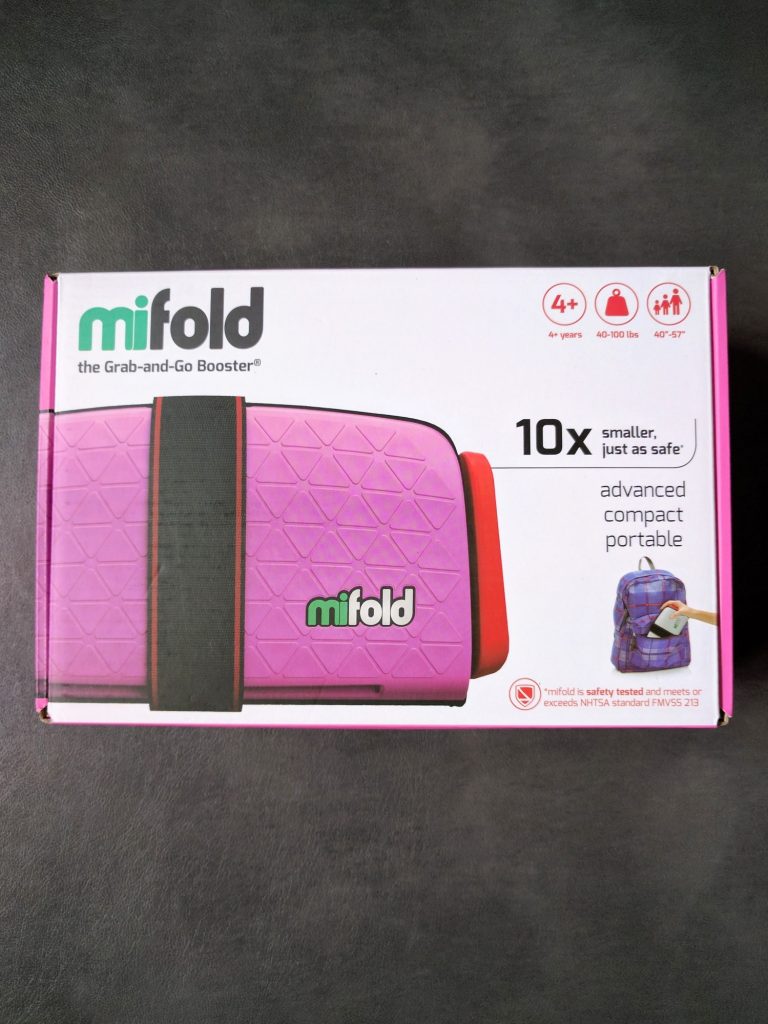 How it works
A regular booster seat raises a child up so that the seat belt is positioned safely across the hips and clavicle. The MiFold instead sits flat against the seat of the car and uses 3 belt holders to make sure the seat belt is properly aligned to the child.
Always make sure to read the instructions fully before using to ensure the seat is set up properly for your child.
The first belt guide is an adjustable strap that goes behind the child (much like a backless booster shoulder strap adjuster). The shoulder harness of the seat belt is inserted into a clip at the end of the MiFold strap to ensure it goes across the clavicle properly.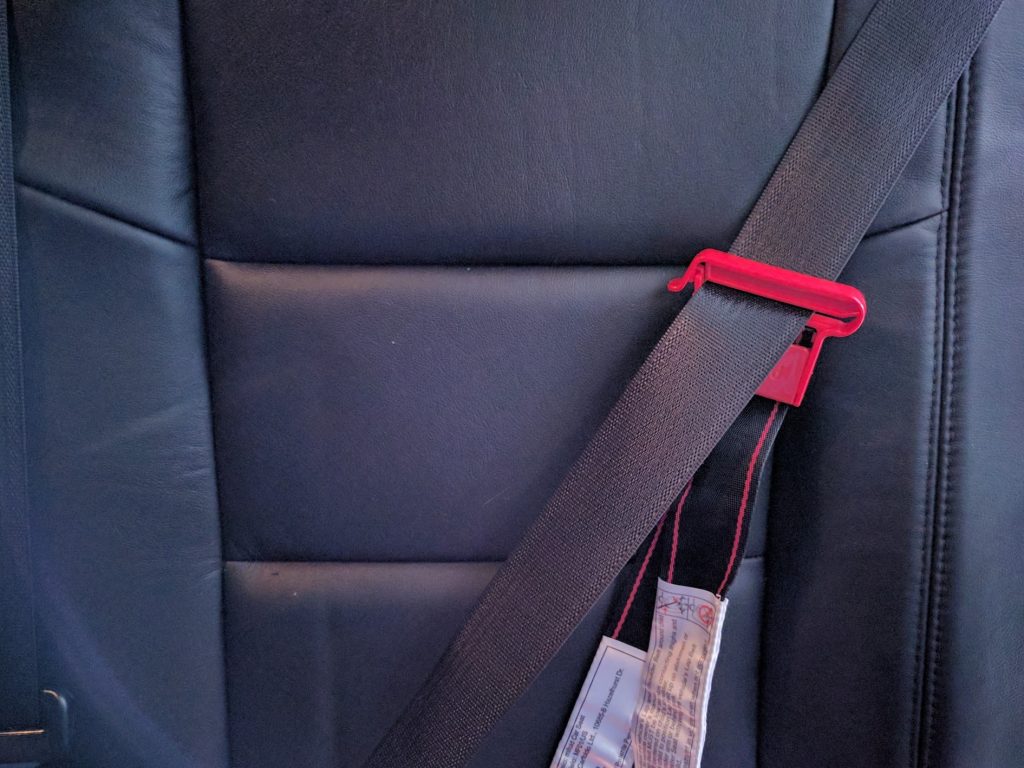 The other two belt guides are on either side of the unfolded seat. These hip belt guides are adjustable to the size of the child and help position the lap portion of the belt across the hip bones.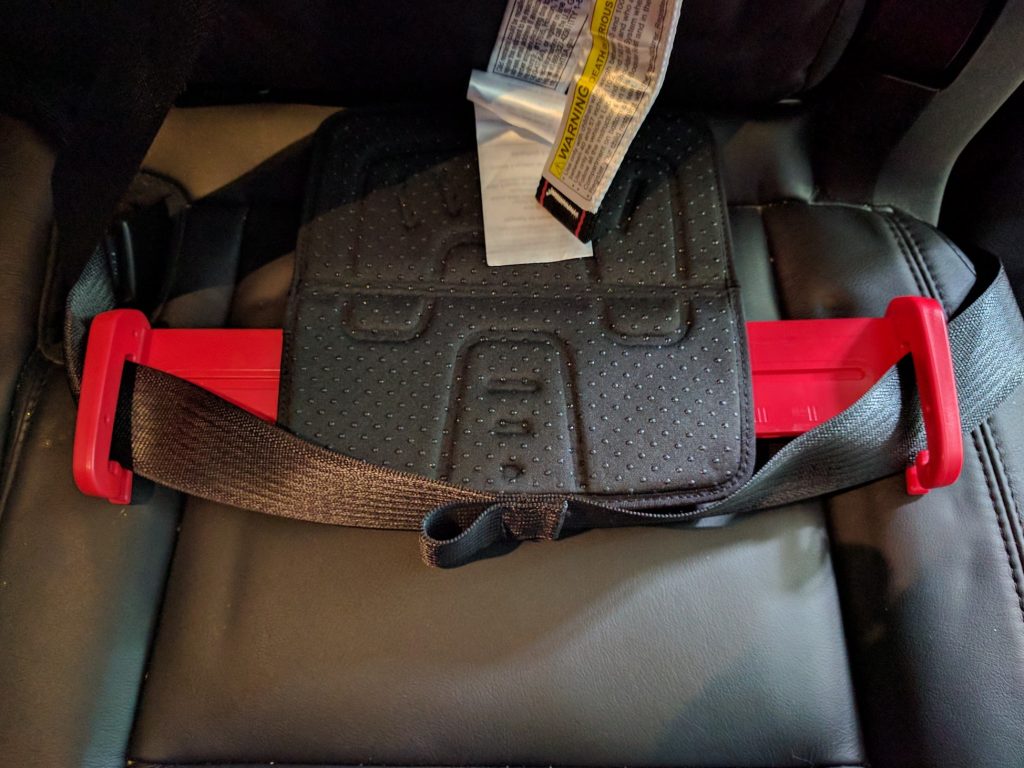 We took our MiFold on a driving trip around Southern California for several days. This is what we learned from our experience.
Pros
It is easy to pack in your carry on, backpack or even a large purse.

miFold is much smaller than a traditional booster seat.

You have a safer (portable) option for taxis and car services instead of going without a booster seat.

MiFold is an inexpensive booster seat option (affiliate link: buy on Amazon).
Cons
Elizabeth complained it was uncomfortable

every single time

we drove more than a few minutes.

It did not fold as compactly as the pictures indicated. The shoulder strap holder did not have a way to be secured in between use.

Unlike a regular booster where a child can buckle themselves in, this seat design requires a parent to assist getting a younger child safely into the seat each time.
How I plan to use MiFold
Although it wasn't exactly what I had hoped for I am still very glad that we purchased the MiFold. The MiFold has been my go-to booster seat for when we take a cab or car service to and from airports over the last few months. It is also useful if you will be taking longer cab rides around a metropolitan area.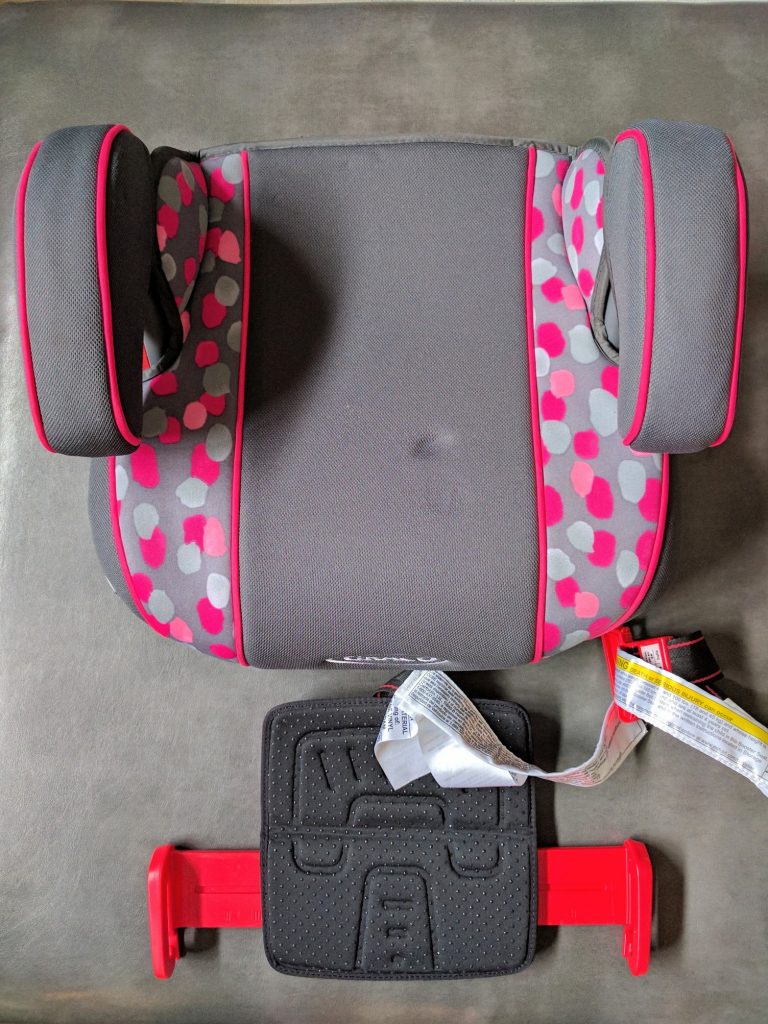 How I would not use the MiFold
I would not use this booster seat for a long road trip again. It can be uncomfortable for kids to sit on for extended periods. On our longer rental car rides I had to constantly chastise Elizabeth not to slouch or mess with her shoulder strap. Using the MiFold in this capacity made me very uncomfortable and unsure if it was truly a safe option. I would instead pack my own traditional booster seat for use in a rental car.
Have you have used a MiFold? What did you think about it?
I was in no way compensated for this review.