Mr. Smart Mouse and I very rarely have date nights, but my in-laws offered to watch Elizabeth as a gift for our 15th wedding anniversary (in 2016). Thankfully the offer didn't expire – it took us almost a year to schedule! The good news is the wait was worth it. We had the most amazing date night having dinner and drinks in Chicago at Roister and The Aviary.
Dinner And Drinks In Chicago
Both Roister and The Aviary are luxury spots located in the West Loop area of Chicago. Years ago this area was the meatpacking center of Chicago full of cold storage facilities and wholesale butcher shops. Now it is the home of Google's office, a hip new hotel, and several high-end restaurants and bars.
Please note: Both Roister and The Aviary recommend pre-purchasing a ticket. This ticket acts as your reservation and the purchase price is applied toward your final bill.
Also note I am not a food critic. I just like to eat out at quality restaurants when possible and share my experiences.
Roister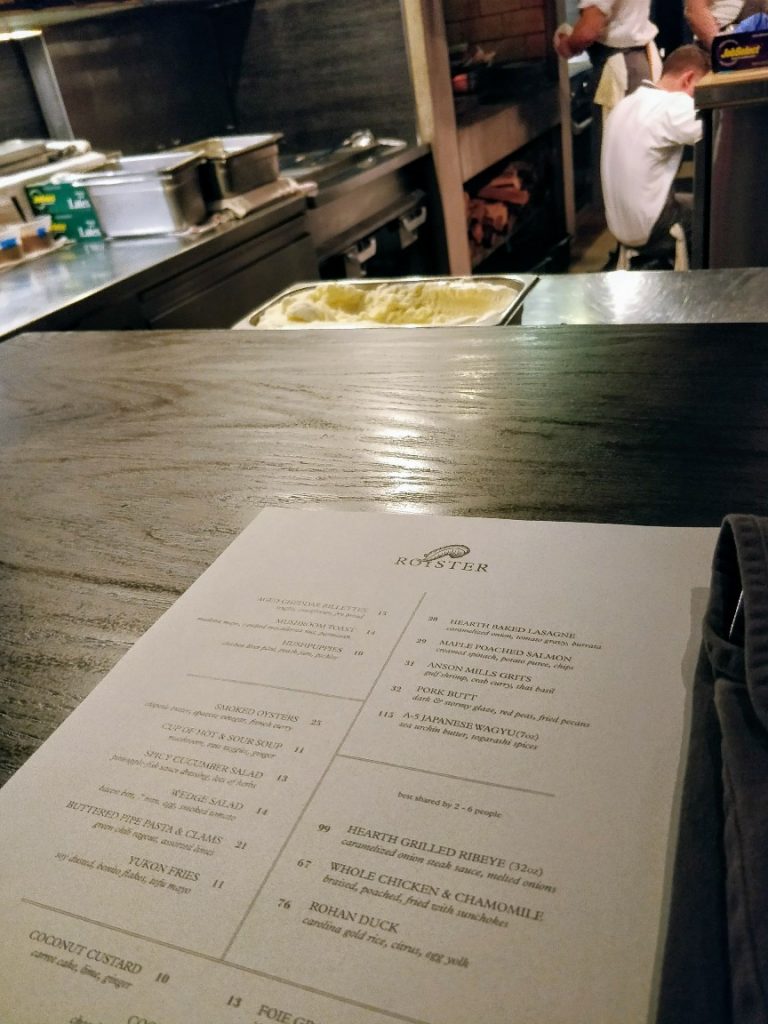 Roister, part of the Alinea Group, features casual New American cuisine and is one of 25 restaurants in Chicago that earned a Michelin star for 2018. It's cozy and boisterous, with an open air kitchen surrounded by a high counter and chairs. You can choose between a ticket for a regular table or these "hearth" seats. We ended up with the Hearth Reservation because we booked last minute, but this was a happy accident. Watching the chefs cook and prep all of the amazing dishes right in front of us was fascinating. I was mesmerized by the way so many people worked together to prepare the meals and not once did anyone bump into each other.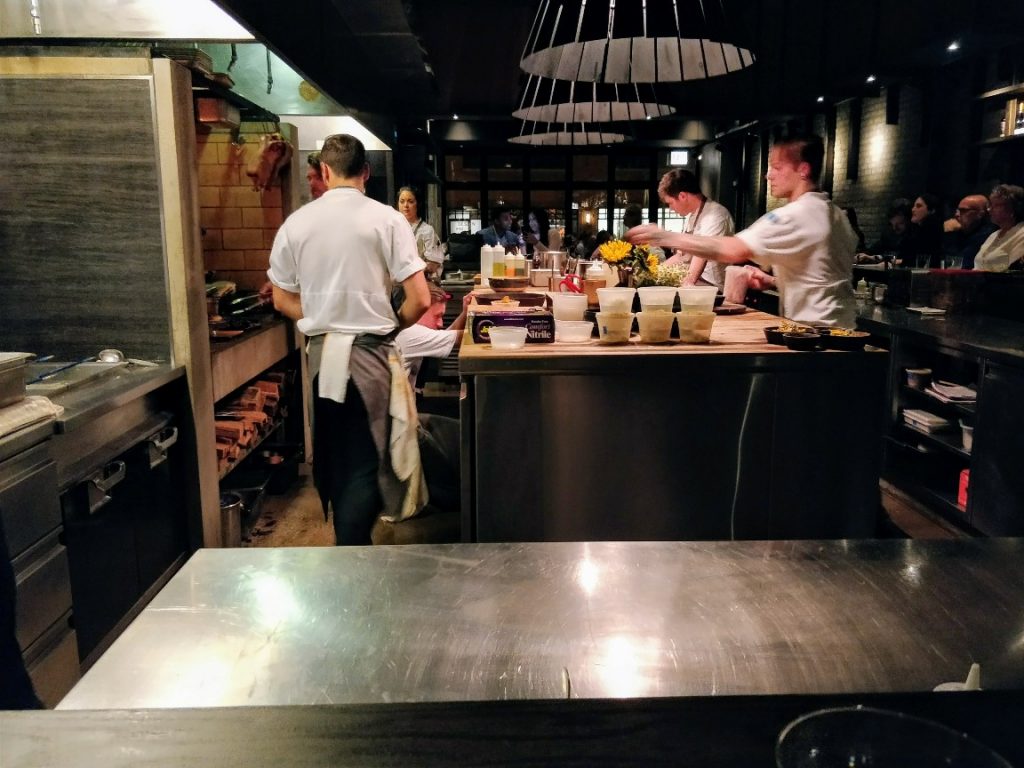 Our wait staff was incredible, too: knowledgeable, professional, and happy to make quality recommendations for our meal.
What We Ate
I had peeked at the menu online and thought I knew what I was going to order. Instead we took the recommendations of our wait staff. I'm so glad that we did!
To start we shared a new take on a wedge salad. Romaine lettuce centers are covered in bacon bits, a 7-minute egg, smoked tomato, and chipotle ranch then garnished with grated dehydrated egg yolk.
Our main course was rohan duck. This dish has a base like the most ridiculous fried rice you've ever tasted. Perfectly roasted duck breast served over a bed of Carolina gold rice with house-made duck sausage. It was rich and delicious, but we ate almost the entire portion.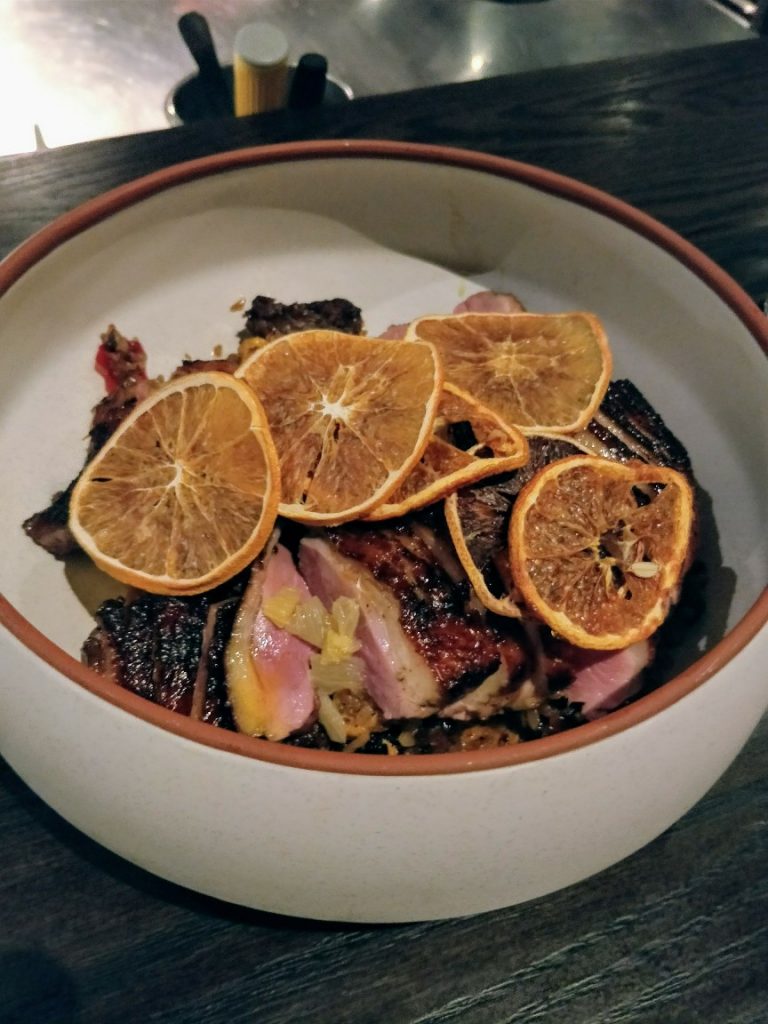 Served with our duck was the spicy cucumber salad which the staff recommended. I was a bit skeptical of the pineapple-fish sauce dressing, various herbs and heat from peppers, but it did pair really well with the duck.
Did we leave room for dessert? Why of course! I had been watching the kitchen staff prepare the desserts all night. The cookies and milk was by far the most popular dessert on our night at Roister. The ice cream was more like frozen milk, not too sweet, but just right with the cookie dough bits and crushed cookie garnish. This dessert was the perfect end to our meal.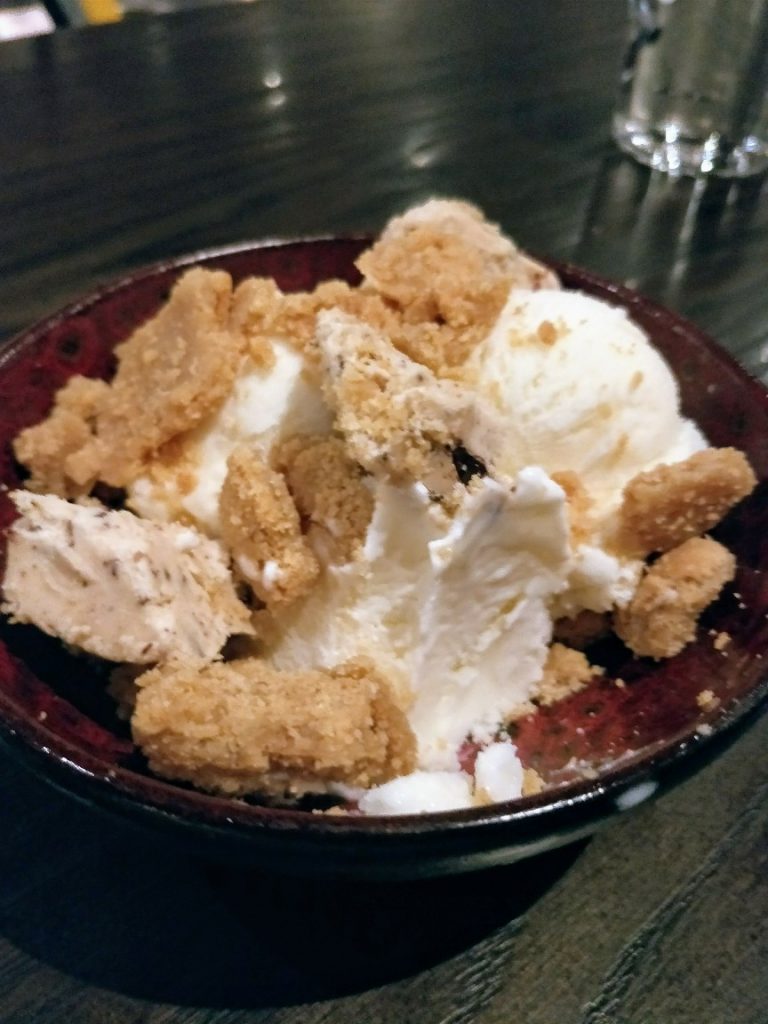 We ventured out of our comfort zone on some of the dish choices, but both really enjoyed our meal at Roister. If you have always wanted to see what goes on in the kitchen make sure you reserve a seat at the Hearth. I could have stayed there all night watching the staff do their amazing work. Instead, we walked just around the corner for our next stop: The Aviary.
The Aviary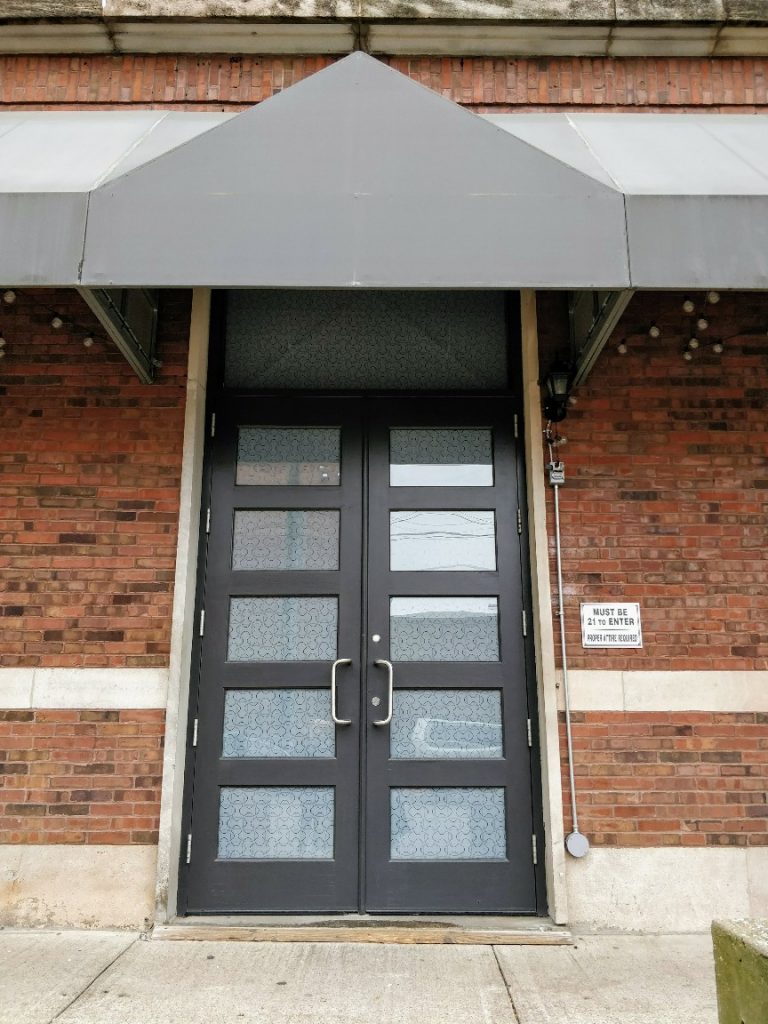 The Aviary is a luxurious lounge serving some of the most inventive cocktails I have ever seen. Thankfully the dim lighting meant I could openly gape at the creative presentation and amazing cocktails others were ordering in addition to our own drinks.
Our tickets were booked less than a month out, so the basic ticket was already sold out for the times we wanted. This meant we had to splurge on the 3-Course Cocktail Progression (not that I was too broken up about it). This ticket provides you with a curated drink menu, starting with the lightest drink options first and getting progressively richer. Each course has four drinks to choose from, so there should be something for every taste.
Our 3-Course Cocktail Progression
First Course
For our first course I chose the "Jab and Right Cross" which is a mix of two classic punch recipes. It was light, slightly sweet, and went down a little too easy. Mr. Smart Mouse opted for "Jesus Can't Hit A Curveball" which was a gin cocktail with a twist. Serrano peppers are frozen into the ice of this drink. It felt very inspired by the Saw movies. Either you could drink your cocktail too fast, or the heat would slowly ratchet up as the ice melted. He loved it.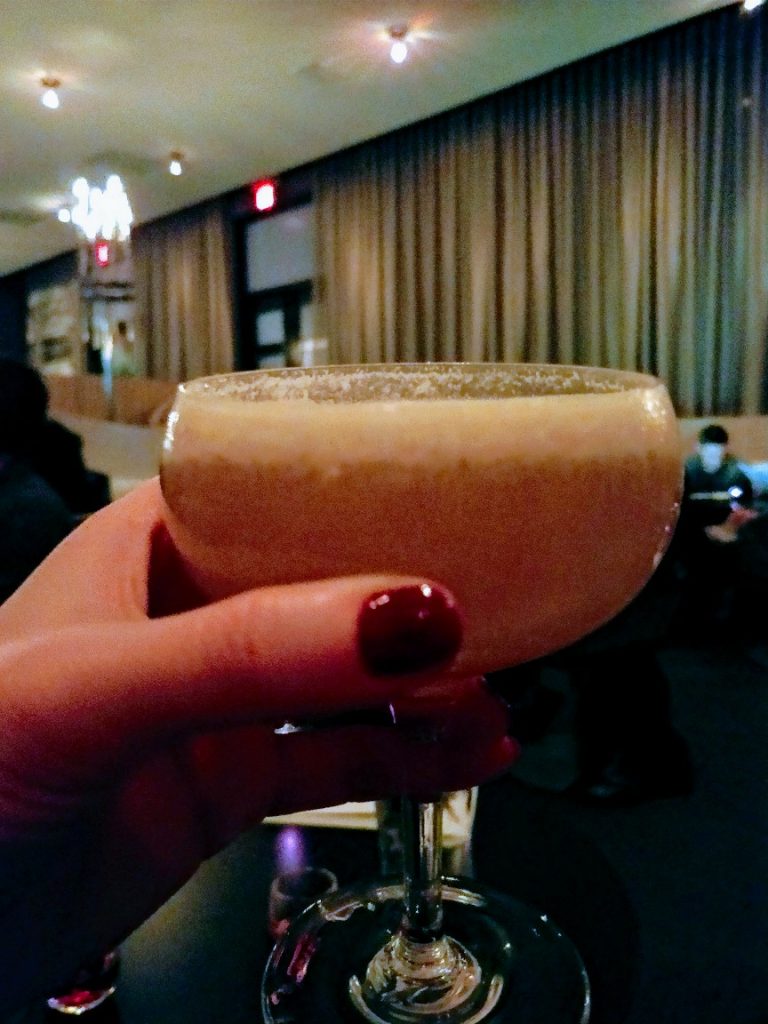 Second Course
Our second set of choices were "Levels" for me and "Cawberry Strobbler" for Mr. Smart Mouse. Mine was orange, pineapple, passion fruit and allspice with tequila. Yum yum! His had fig, cantaloupe, strawberry, sherry, and black pepper, but was not sweet tasting in my opinion. The Cawberry Strobbler was served with a special straw to allow you to drink up the perfect sphere juice pellets found in the bottom of the drink.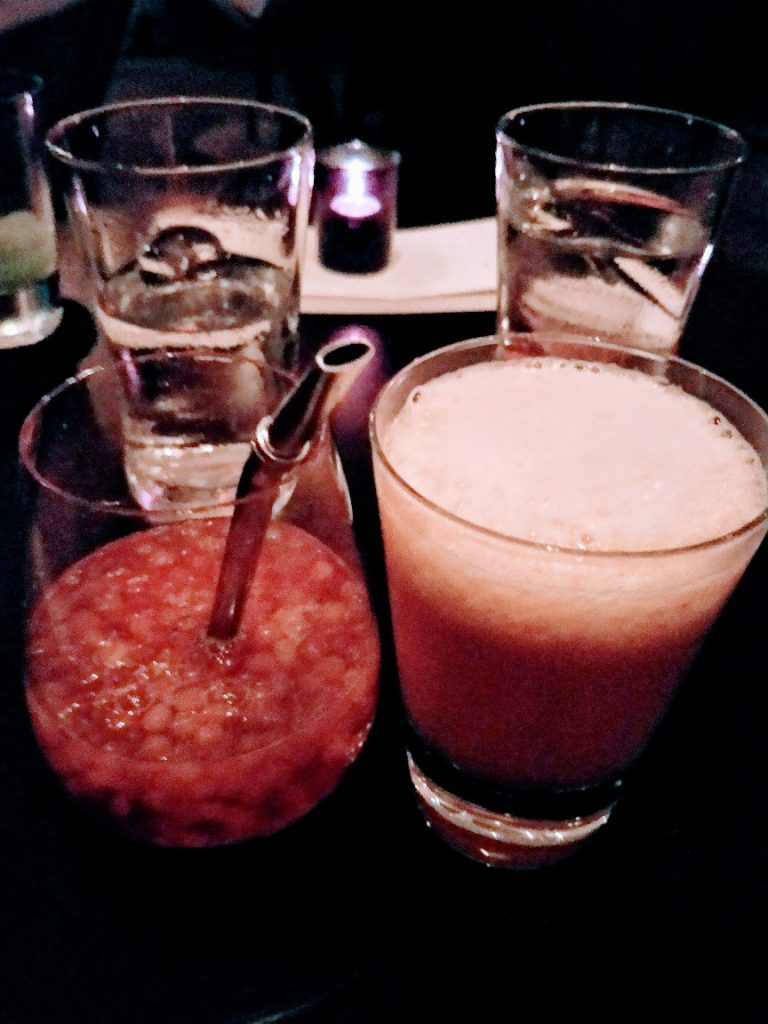 Third Course
The last drink course of the night brought us a "Feather Knows Best" for Mr. Smart Mouse and "Doppia Bevande" for myself. The presentation for these two were both pretty amazing.
The Feather Knows Best glass was brought upside down on an aged barrel that had been singed to fill the overturned glass with woodsmoke. At the table the glass is then flipped over, the smoke smell washes over you, and the drink is poured into the glass.
My Doppia Bevande was brought in two separate containers – one with the cold brew coffee (and some spirits) and the other which was the "cream" for the coffee containing milk punch and cognac. I was encouraged to try each individually before mixing them. Both parts were fantastic on their own and even better together. It was a great, rich, slow sipper to finish out our time at The Aviary.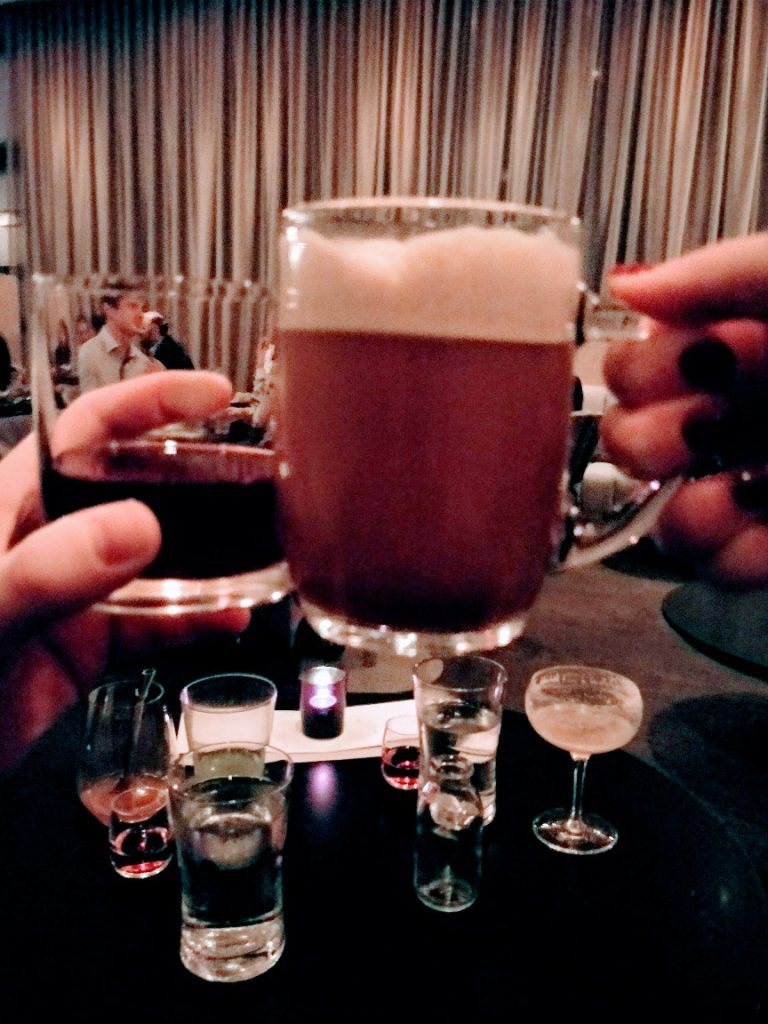 Final Thoughts
If you are looking for a special night out I highly recommend both Roister and The Aviary. I had been dreaming about this night out in Chicago for almost a year, and it did not disappoint. Roister had amazing food and The Aviary drinks were well thought out and executed. Watching the kitchen staff from our hearth seats at Roister and the elaborate cocktail presentations at The Aviary made for a fantastic anniversary celebration.
As a bonus I got to wear super-high heels and no coat because dinner and drinks were located just steps from each other. However, you may need to modify your outfit on a real Chicago winter night to something a little more sensible. And Mr. Smart Mouse got to enjoy his drinks since we were staying overnight at the new Ace Hotel Chicago (which is just across the street from our dinner and drinks). This decadent anniversary celebration is one to remember! 
Pin it for later: