Our long weekend trip to Boston was plagued with bad weather, but we still had an incredible time visiting Boston with kids. These are some of our favorite activities for a family trip to Boston, but if you prefer an exact 2 day Boston itinerary check out this article instead.
Our Favorite Boston Family Vacation Activities
Exploring the Freedom Train in Boston with kids can be a lot of walking for little legs. This is why we split our Freedom Trail touring over two different days. Along the Freedom Trail's red brick path you pass 16 historic sites on the two-and-a-half-mile route.
The first day we did a guided tour that ended at Faneuil Hall. This meant we saw several sights along the Freedom Trail.
Some of the most interesting sights on the guided tour were the Granary Burying Ground where Sam Adams, John Hancock, and Paul Revere are buried, the site of the oldest public school in America, Old South Meeting House where discussion on what to do with the tea from England led to the Boston Tea Party, and the site of the Boston Massacre.
Did you know during the Boston Massacre British soldiers only killed 5 people, but the event sparked additional fervor to leave England?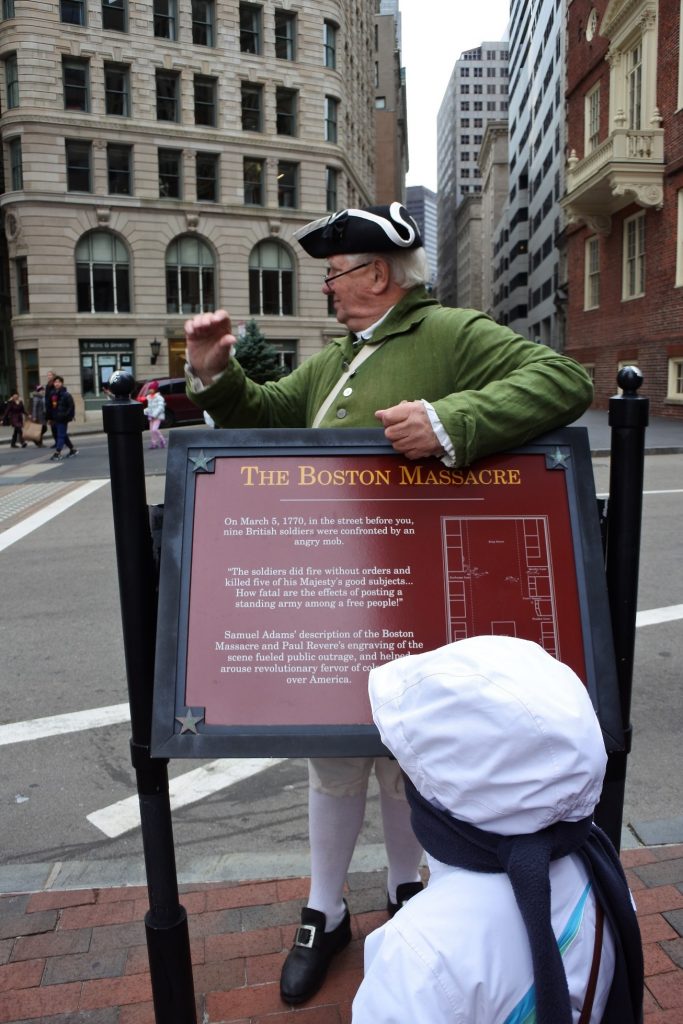 The second day we toured the Freedom Trail on our own and started at Paul Revere's house. Then we walked to Old North Church which you may know better as the site of "one if by land, two if by sea". Our self-guided Freedom Trail tour ended at the U.S.S. Constitution "Old Ironsides."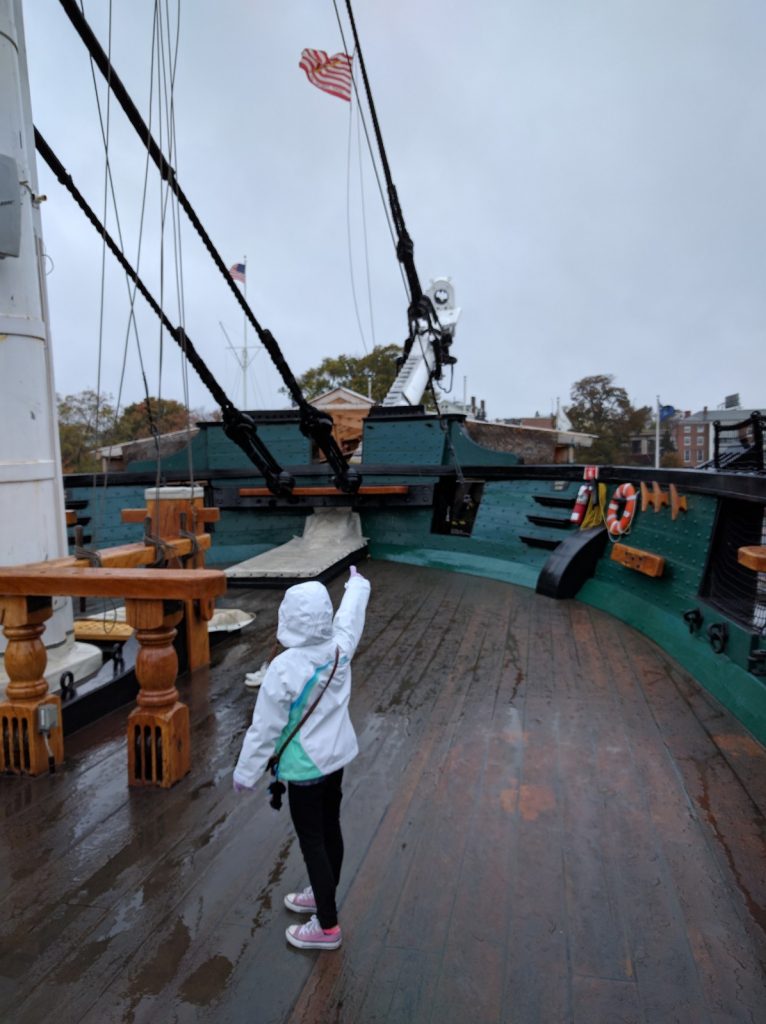 Boston Common

Boston Common is the oldest public park in America dating back to 1634, and predates Central Park in New York City by over 200 years. At the visitor center (139 Tremont Street, Boston, MA) you can sign up for same day guided tours. We pre-purchased ours through Groupon at a discount and met our tour guide right outside the Boston Common visitor center.
Public Garden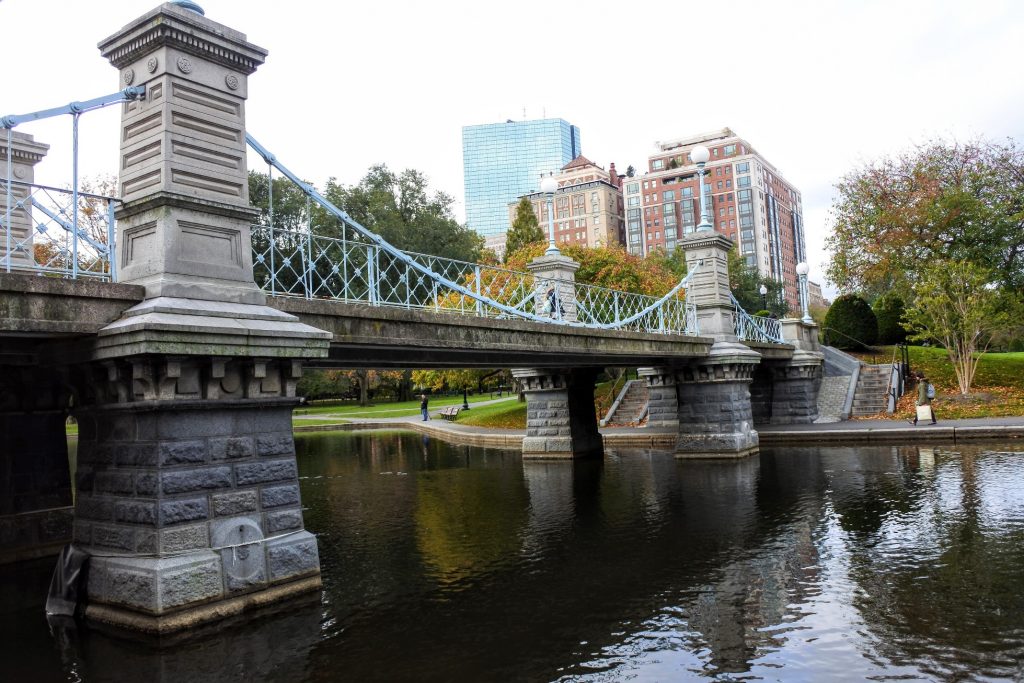 Boston Public Garden is a beautiful park located right next to Boston Common. Here you will find the bronze statues of Mrs. Mallard and her 8 ducklings from Make Way for Ducklings fame. The book is about two ducks who are looking for the perfect home to raise their ducklings and after much searching decide on Boston. It is a fun story and also a great primer of Boston sites for your kids. Elizabeth had discovered the book in kindergarten and borrowed it from her teacher's library often. In preparation for the trip I bought the book (buy it from Amazon) and surprised her with it the night before we left.

Walking through Public Garden is a treat almost any time of year, but is especially beautiful in spring and summer.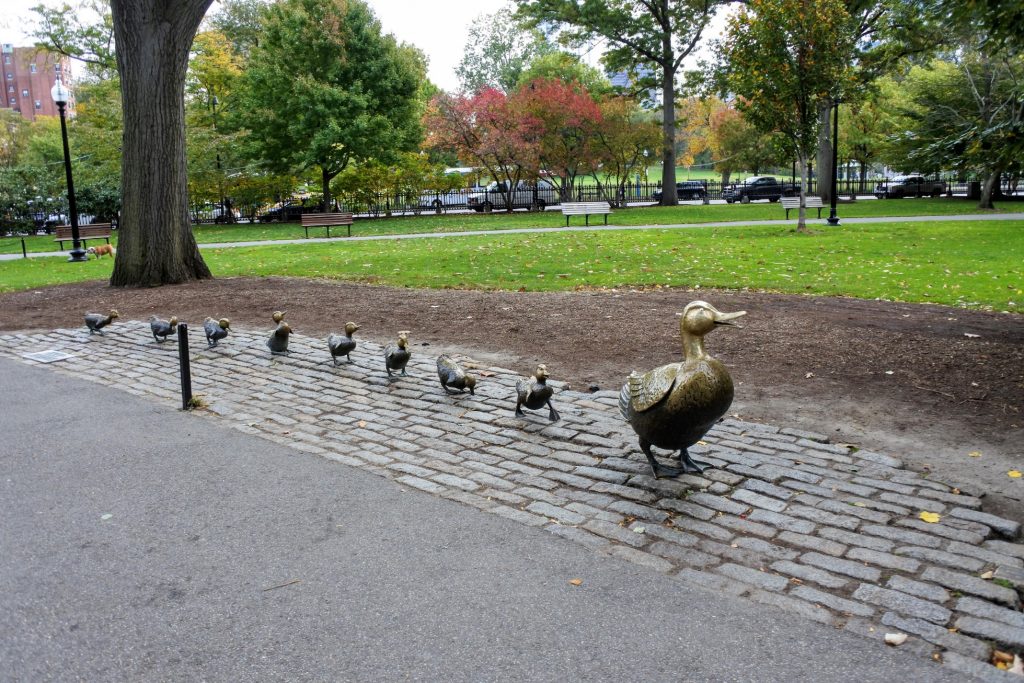 Boston Public Library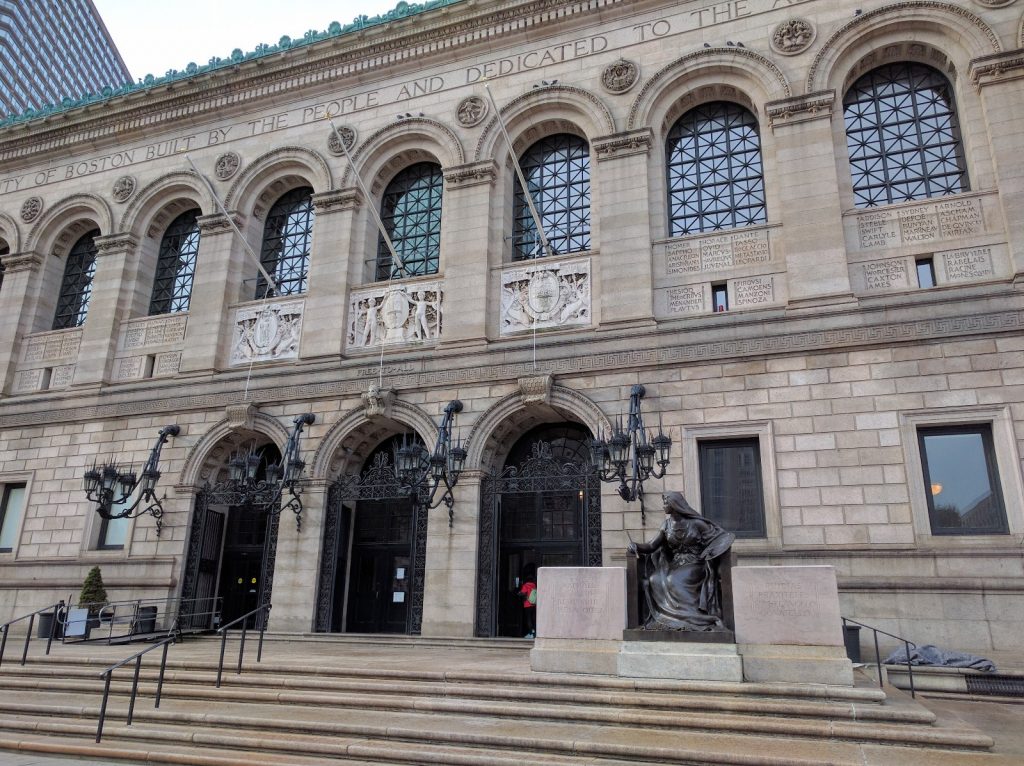 Beautiful architecture for the adults (and kids) and a huge children's library for the kids to explore. The children's library was large, colorful, and inviting with lots of comfy places to sit and interesting books to read.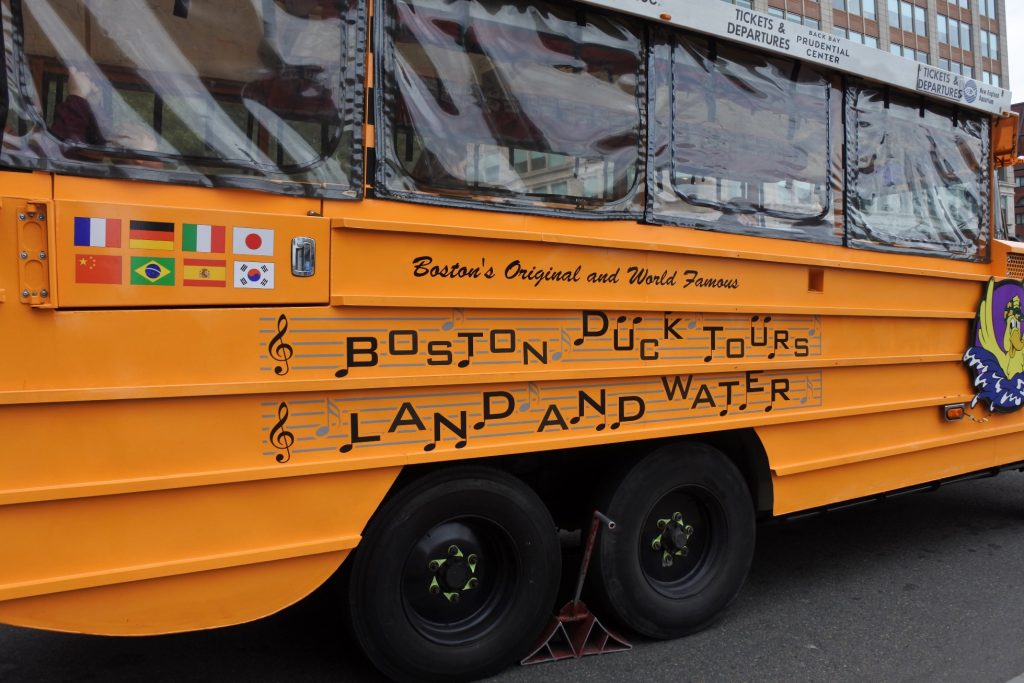 Boston Duck Tours is a good overview of the city with bad joke telling Con-duck-tors. Half of the tour takes place on land and the other half takes place in the Charles River. In the same vehicle. It's an awesomely unique way to travel. Bonus – kids (or kids at heart) have the opportunity to pilot the duck in the Charles River!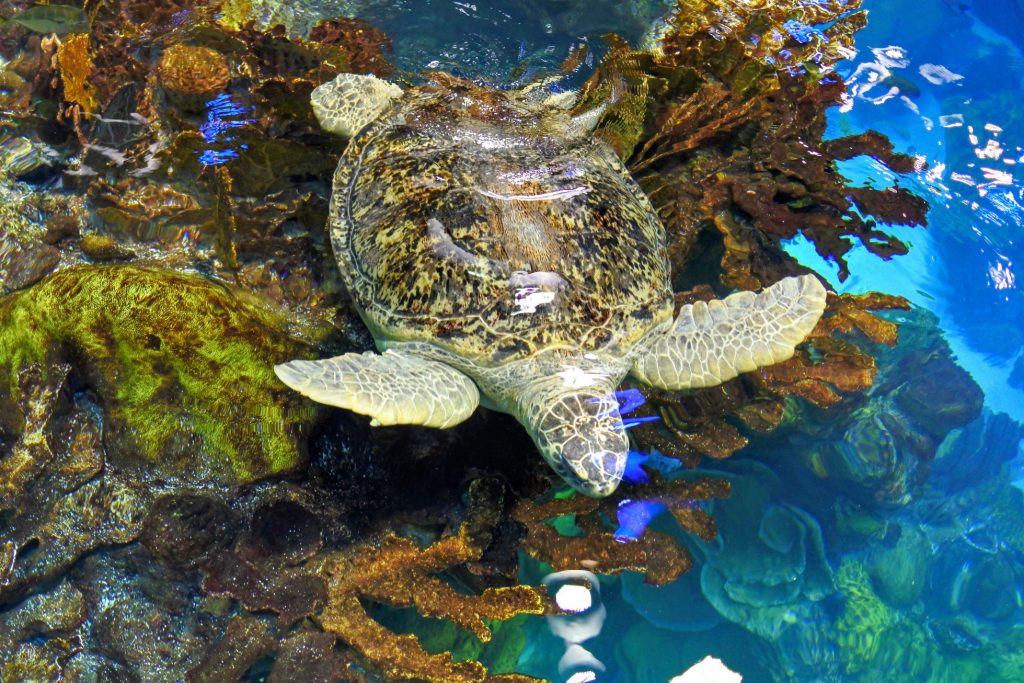 The New England Aquarium has a variety of interesting exhibits. Some highlights of the aquarium are the hands-on displays where you touch stingrays, sea stars, hermit crabs, and sea urchins, a huge multi-story tank full of fish, and Myrtle the turtle.
Final Thoughts On Visiting Boston With Kids
Boston is a family friendly, vibrant, and easily walkable city with so much to do. Despite this being the worst weather I have ever encountered on vacation we absolutely loved the trip. Our family trip to Boston taught us an incredible amount about American history on the Freedom Trail, took us through town on a most unique land/sea vehicle, and even let us meet some sea creatures. I highly recommend adding a Boston family vacation to your travel bucket list.
Check here for a full 2 day itinerary or to see what we ate during our visit.