Updated February 2019
Traveling with food allergies can be extremely stressful. We have found ways to cope, but the easiest vacations we have had since Elizabeth's diagnosis have been trips to Disney World, Disneyland and Disney Cruise Line. Having a food allergy at Disney is still a challenge, but is so much easier to manage than most other places. Disney does a great job of handling food allergies, even those that might be a little less common.
This article is for informational purposes only and is not a substitute for professional medical advice. Always seek the advice of a physician or other qualified health provider for managing food allergies and other medical conditions.
Managing A Food Allergy at Disney World and Disneyland
Table Service Restaurants
You can note the food allergy through the website or app or on the phone reservation line. When making the reservation through the app or website there is a place to note dietary (or accessibility) special requests for the dining party.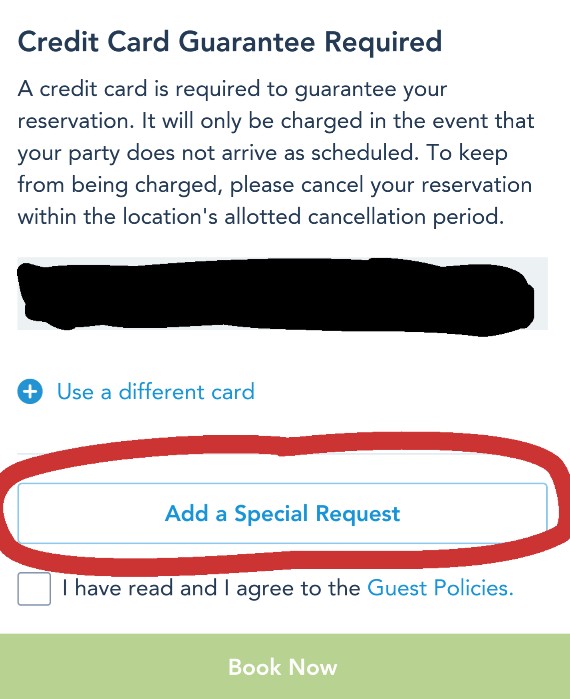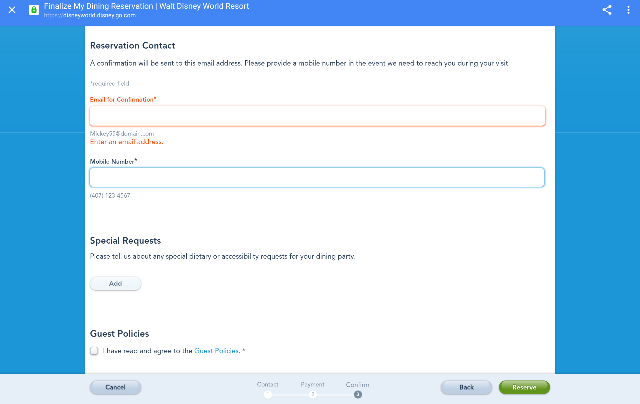 Verify The Allergy Note Appears Under the Special Requests Heading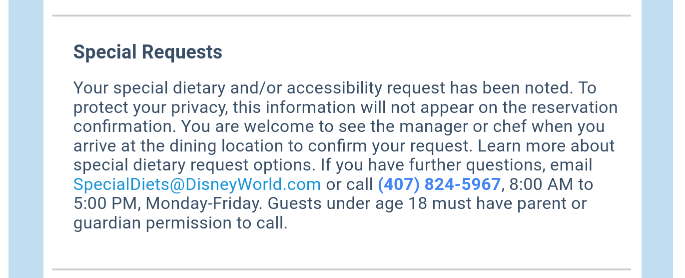 Confirm Your Food Allergy At The Disney Park Restaurant
When you check in for your reservation most of the time the host will confirm the food allergy. Don't be afraid to speak up if they do not ask at check-in. Once you are seated also confirm that the server is aware of the food allergy. The wait staff will provide you an allergen menu. This menu has the most common allergens such as gluten/wheat, milk, peanut, tree nut and fish/shellfish.
If the menu doesn't answer your questions or if your allergen isn't on the menu request a chef consultation. We request a chef at almost every table service restaurant that we visit at both Disney World and Disneyland. We need to consult with the chef because corn is not on the allergy menu. The chefs are super knowledgeable, work with you to decide meal options and figure out modifications for meals.
Going to a table service restaurant at any Disney property is a treat for Elizabeth. She is able to eat a meal without worrying she will become ill. This attention to detail with food allergies at Disney makes for an amazing relaxing vacation.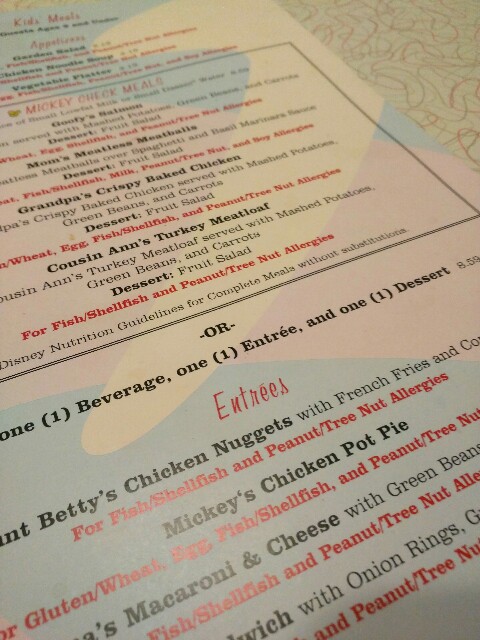 Quick Service Restaurants
Food allergies at Disney quick service restaurants are handled differently than table service restaurants. Select quick service restaurants have allergy menus, but not all. We try to find safe looking items on the on-line menu before we go to Disney.
Once we are at the quick service location we notify the staff of the food allergy. The staff sometimes speaks to the chef on our behalf and sometimes the chef comes out to speak to us directly. This allows us to to confirm that the quick service meal will be safe for Elizabeth. This process certainly takes longer than the normal quick service dining experience, but we are grateful that we can get help finding food.
Other Disney Food Allergy tips and tricks
I asked about corn-free options for different quick service restaurants and received a reply within 48 hours. This sometimes works, but many times we are told to talk to staff on-site since product changes can occur.
You can bring your own safe food or snacks into the parks
Even though we fly to Disney World and Disneyland I still pack safe snacks, cereals and ketchup to use throughout the trip. We also order food from Garden Grocer to have additional safe food options.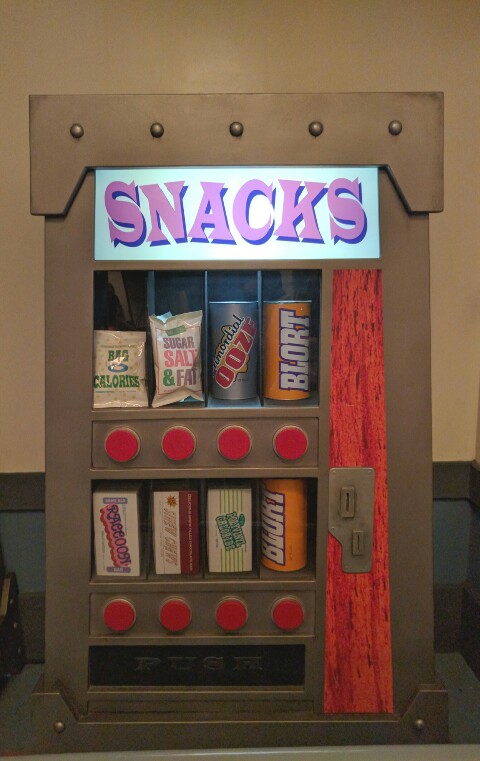 You can ask for a list of ingredients at places like Holly Jolly Bakery in Disneyland and Big Top Souvenirs at Magic Kingdom (and others too)
We have done this on many Disney World and Disneyland trips to find safe treats for Elizabeth. I have also had success asking at snack carts. The snack carts usually have a binder for most common allergens.
These common allergy lists don't help us with a corn allergy, but I have had the people working in the carts rummage around for boxes with the ingredient lists. I just make sure there isn't a huge line behind me and they have always been happy to check.
Consult the Walt Disney World and Disneyland special dietary requests information pages
To get the most up to date information check out these park specific websites.
Final Thoughts On Managing Food Allergies At Disney
Dealing with food allergies at Disney World and Disneyland is so much easier than when we travel anywhere else. Disney chefs and cast members are well trained in food allergies and try to accommodate with available options. The food allergy accommodations aren't always a perfect substitution, but on our many trips we have had very good experiences.
Do you need more help planning your Disney World trip? Check out other Disney World tips and tricks in my Disney World Guides.
Pin it for later: