Hi there! A lot has changed at Disney World after the parks reopened in 2020. This article is now obsolete, but this one gives a good overview of what to expect at the parks right now and this one has everything you need to plan a trip for 2021. 
There are several perks for those staying on-site at Disney World resorts. Staying on-site at Disney World gives early access to dining and FastPass reservations plus several other benefits not available to those staying at an off-site hotel. The best part is that the perks of staying on-site at Disney World resorts are available to everyone regardless of the resort category.
Six Benefits Of Staying On-Site At Disney World
Complimentary Magic Bands
MagicBands make life much easier when visiting Disney World. These multi-function wearable devices act as a hotel room key, theme park tickets, dining plan vouchers, FastPass tickets, and credit card while at Disney World.
Off-site guests can purchase MagicBands, but every person staying at an on-site Disney World resort gets a solid color one free as part of their stay. A new option allows you to upgrade to special MagicBands for a fee, but several colors of MagicBands are still free for resort guests.
Extra Magic Hours
Extra Magic Hours are another free perk of staying on-site at a Disney World Resort. When staying at a Disney World hotel you have the option of entering the parks either before or after normal park hours for off-site guests.
The Extra Magic Hour times and parks vary each day. To find the Disney World Extra Magic Hours schedule for your vacation check this calendar. Whenever we have taken advantage of Extra Magic Hours we've experienced lower crowds and wait times compared to the rest of that day.
Early Access To Disney World Dining Reservations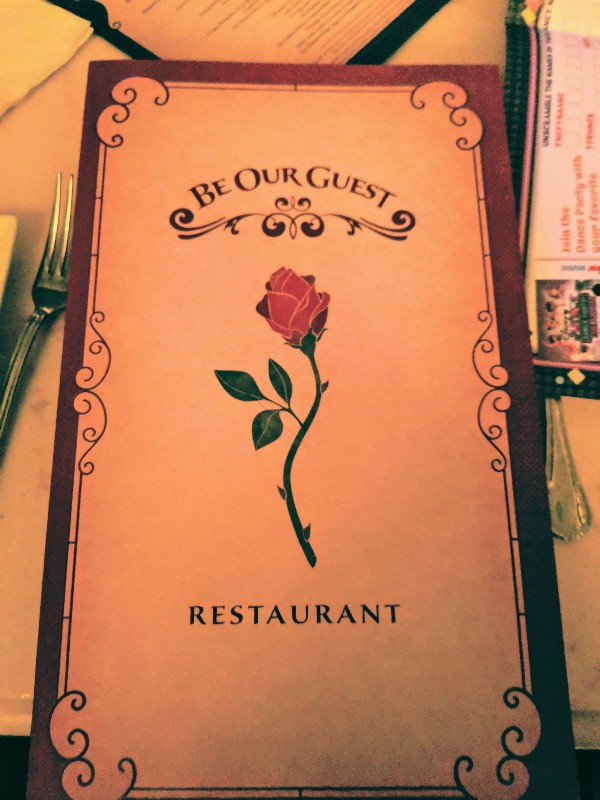 On-site Disney World guests can book dining reservations 180 days in advance for the length of their Disney World trip (with a maximum of 10 days). Having a longer booking window means you are more likely to get hard-to-find Disney dining reservations.
On-site guests can book several days of dining reservations at once when the window opens. This means you have a better chance of reserving popular restaurants toward the end of your vacation. On-site guest dining reservations can be made for a whole vacation before those staying off-site even have access to the dining reservation system.
For more information about making Disney World dining reservations here is a link to our full guide. If you are looking for dining recommendations these are our favorite Disney World restaurants and our complete guide to Disney World character dining.
Early Access to FastPass Reservations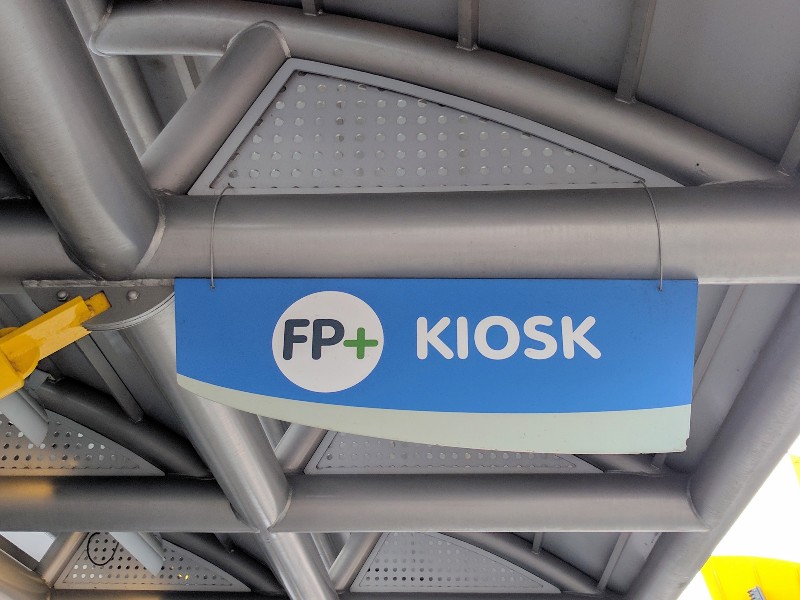 Disney World hotel guests can also book FastPasses 60 days in advance. Off-site guests are able to book FastPasses only 30 days ahead of their visit. Again, this means on-site guests have a better opportunity to snag popular Disney World attraction FastPasses.
FastPasses are one of the best ways to do more at Disney World and are included in the price of your theme park tickets. Early access to FastPasses is a huge perk of staying on-site at Disney World.
Check here for our complete guide to Disney World FastPasses or here for an advanced FastPass strategy.
Disney's Magical Express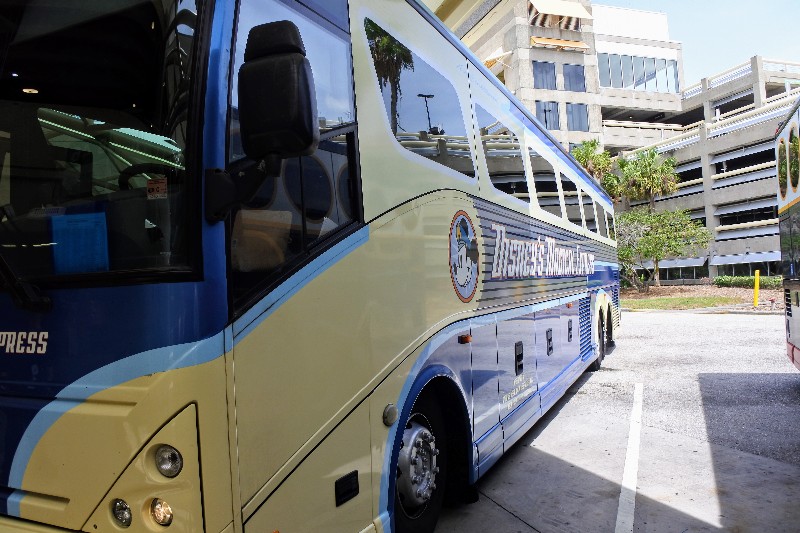 Another perk of staying at a Disney World resort is Disney's Magical Express. Disney's Magical Express provides free transportation between Disney World and Orlando International Airport. This service must be reserved in advance but is free for all on-site Disney World resort guests.
Disney's Magical Express even brings your luggage to your room if you want to skip baggage claim. This free shuttle service is just another perk of staying on-site at Disney World.
Find out everything you need to know about Magical Express in our full guide.
Free On-Site Disney World Resort Transportation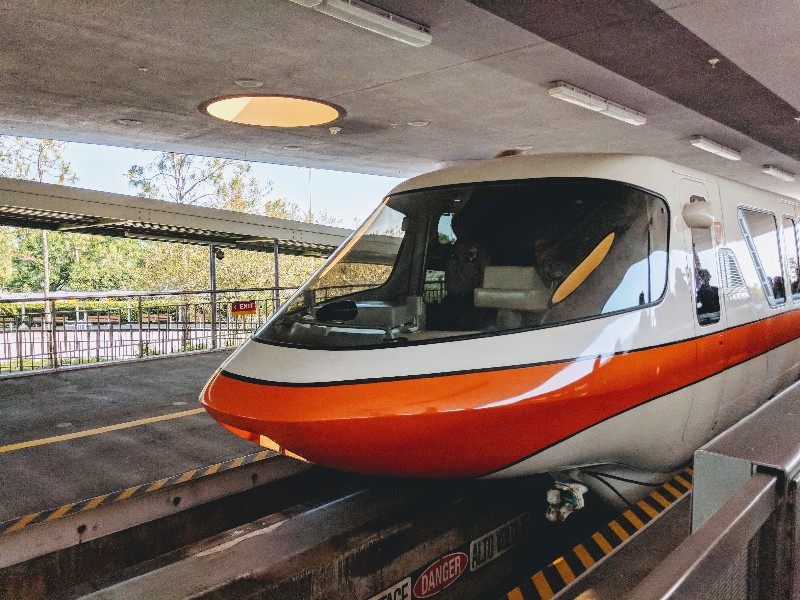 On-site Disney World resort guests never have to worry about how they will get to Disney World or around the vast property. Disney World is roughly the size of San Francisco and has a completely free transportation system with buses, boats, and monorails to take guests from hotels to the parks, Disney Springs, and water parks.
The on-site transportation system is available to anyone once they arrive at Disney World. However, on-site guests benefit the most from the service by skipping the often long lines of cars entering the parks. Resort guests that take advantage of Disney's Magical Express also never have to worry about paying to park a car or the hassle of bringing a car seat through the airport.
The Disney World transportation system can be complex. To help I have written a full guide to the Disney World transportation system. 
Final Thoughts On The Perks Of Staying On-Site At Disney World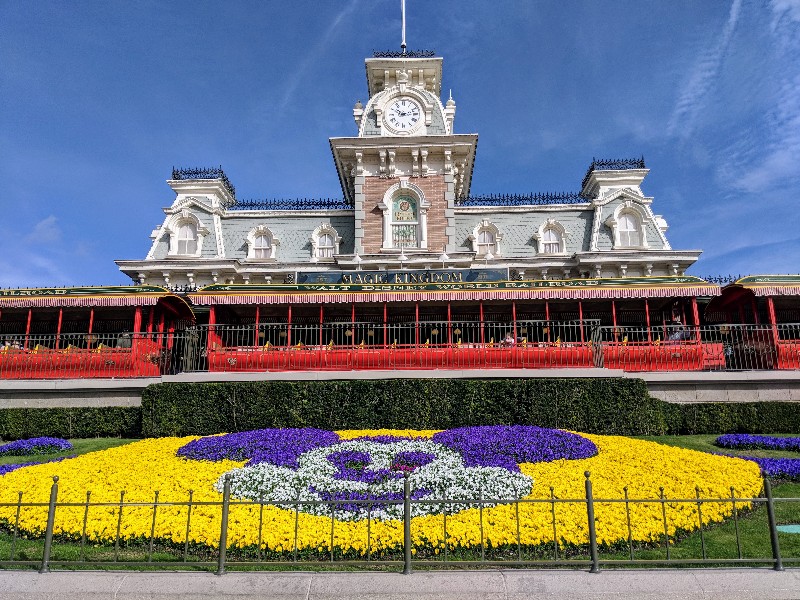 There are several benefits of staying on-site at Disney World resorts. Planners will appreciate the ability to book dining reservations and FastPasses early. Early birds and night owls will love the option to spend time at the parks before or after off-site guests during Extra Magic Hours. And everyone will love the ease of having MagicBands instead of managing tickets, room keys, and FastPasses separately.
Have you decided to stay on-site at Disney World, but aren't sure which resort to book? This article provides an overview of each resort category and our favorite Disney World resort in each category.
Need more help planning your Disney World vacation? Check here for all of our Disney World articles.
Pin it for later: