Understanding Disney World dining changes before your next trip is important for a seamless experience. Some Disney World dining changes are great while others are cause for disappointment. Find out more about all of the important 2021 Disney World dining changes.
Less Disney World Restaurants Are Open
Disney World is operating at reduced capacity after reopening. This means some attractions, resorts, and restaurants are not available at Disney World. In general, we found plenty of places to eat at the parks during our Disney World trip. Table service dining reservations were sometimes difficult to get, but quick service options and having some meals in our room filled in the gaps.
Disney World resort dining seems the hardest hit by the cutbacks. Many resorts have extremely limited on site dining options which can be frustrating especially when the parks close early.
The good news is some additional Disney World dining options have opened recently. Check here for the most up to date list of what Disney World restaurants are open.
Disney World Dining Changes: Limited Menu Options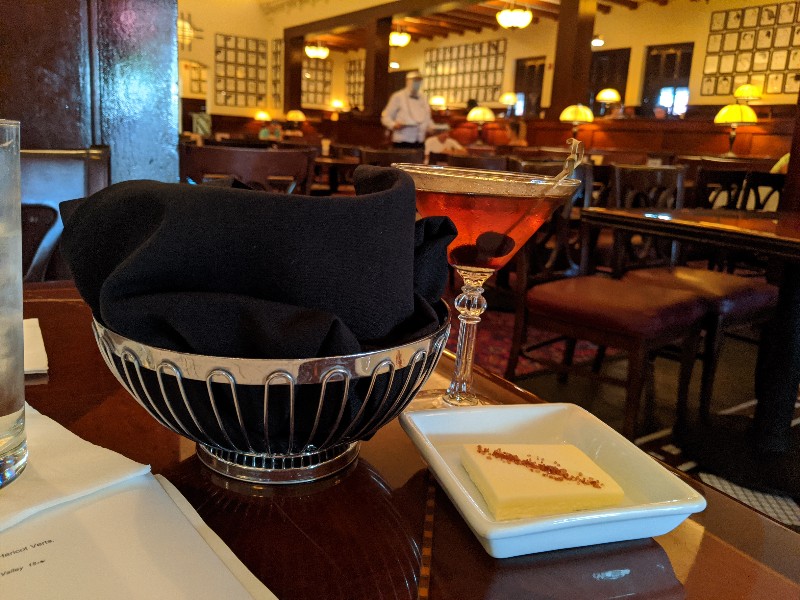 Finding your favorite Disney World restaurant is open is exciting. But before you celebrate, check the updated menu. Many fan favorite dining options are still available at Disney World restaurants, but we noticed a significant paring down of offered menu items.
For those with a food allergy, checking the Disney World dining changes and limited menu ahead of time saves frustration. I thankfully noticed several of our known good food options were missing from menus before we left. This gave me time to research other dining options in the comfort of home instead of when hungry and tired at Disney World.
Popcorn And Other Treat Stands Are Hard To Find
Reduced table service and quick service dining locations are only part of the Disney World dining changes. Many treat stands are also closed at Disney World. Normally we walk past so many stands during a Disney World park day it is easy to grab something at the next one if we change our minds.
Limited treat stands mean longer lines at the ones that are open. Keep some snacks and drinks with you in case you have trouble finding an open stand or if the lines are extremely long. Please note that eating and drinking must take place while stationary to comply with Disney World's mask policy.
Some Disney World Table Service Restaurants Now Offer Carry-out
Disney World To-Go orders are an exciting addition to Disney World dining options. Table service meals packaged to-go are a great new meal option at Disney World resorts. Right now there are only a few table service restaurants offering carry-out like Kona Cafe at Polynesian, Olivia's Cafe at Old Key West, and Sanaa at Animal Kingdom Kidani Village.
Use the My Disney Experience app and filter by "Mobile Orders". Scroll through the list to find table service restaurants with a to-go option. Restaurants offering the unique option are listed as restaurant name followed by To Go. For example: Sanaa To Go or Kona Cafe To Go.
Disney World Mobile Ordering Is A Must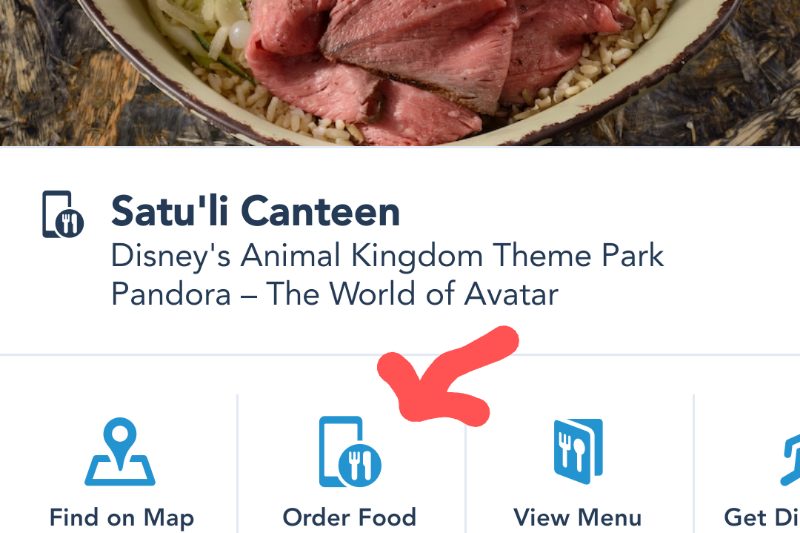 Disney has been encouraging guests to use mobile ordering for a while. Mobile ordering is super convenient and keeps you from waiting in long quick service lines to order. After reopening Disney World guests are required to use mobile ordering at most quick service restaurants.
Mobile order menus now include selections for the most common food allergies like egg and wheat. Those with multiple, or unusual, food allergies can still request a chef consultation before ordering which is reassuring.
Disney World Character Dining Looks Very Different
Gone are the days of lots of character meal options, hugs, and autographs, but there are still some Disney World character meals available. The character meals have transitioned from buffets to family style or plated meals, which I hope sticks around. Characters wander around the restaurants for waves and socially distanced photo opportunities during your meal.
Read about Momma To Go's experience at Topolino's Terrace character breakfast for what to expect at Disney World character meals right now.
Use My Disney Experience App To Get On Disney World Restaurant Waiting Lists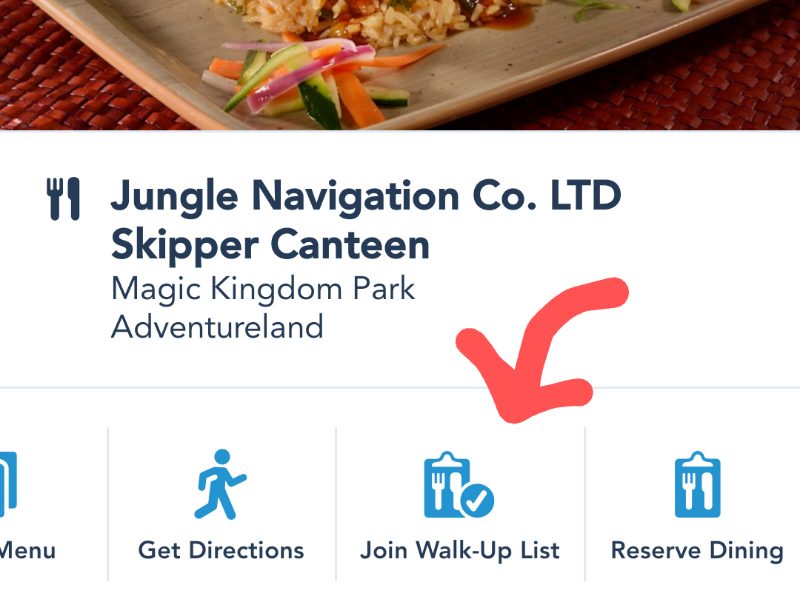 Disney World has instituted a way to join table service waiting lists from My Disney Experience. This handy feature allows guests to see an estimated virtual wait for table service dining plus if there is any walk up availability. I love this new feature and hope it is here to stay.
Disney World Dining Plans Are Unavailable
Guests that booked Disney World vacations May 2020 through September 2021 with a dining plan were refunded the cost of their dining plan. Disney World is still not offering dining plans as part of vacation packages.
Final Thoughts On 2021 Disney World Dining Changes
There is a lot to know about what Disney World is really like after reopening, especially information on Disney World dining changes and the Disney mask policy. The lack of restaurant options can be frustrating, but the move to more mobile ordering, plated character meals, and virtually joining walk-up restaurant queues are Disney World dining changes I hope are here to stay.
Pin it for later: