Ever evolving, Disney World mask requirements changed again April 19, 2022 for guests at Disney theme parks and resorts. These Disney World mask tips, updated 2022 Disney World mask rules, and comparison of seven different masks we tested will help you prepare for your trip.
Find out more about what it is really like visiting Disney World right now.
As an Amazon Associate I earn from qualifying purchases.
I am in no way an expert on COVID-19. There is an inherent risk of getting sick when you no longer follow a stay-at-home order. This is information I have compiled in my attempt to make travel decisions for my family at this time. Please consult a healthcare professional with specific questions about your or your family's potential risks and health.
Disney World Mask Rules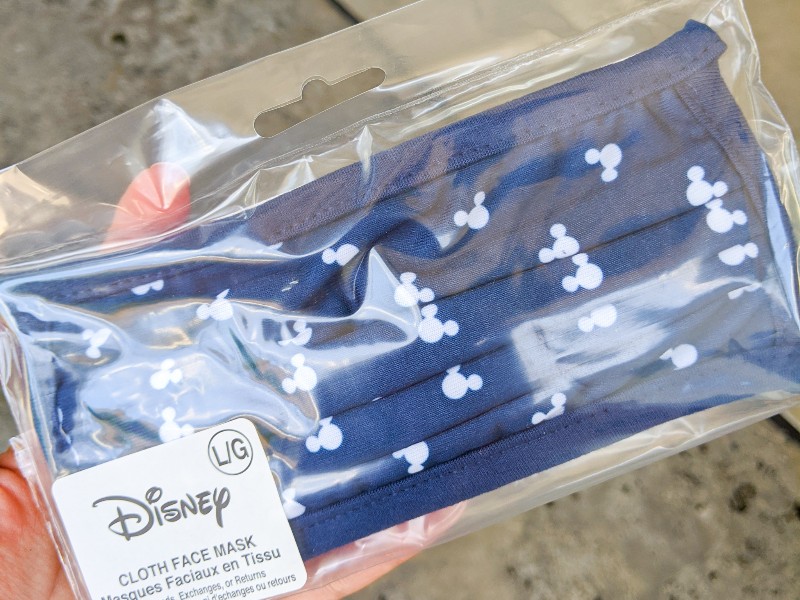 Disney World's official 2022 mask policy has changed again. Beginning April 19, 2022 masks are optional indoor, outdoor, and on transportation for vaccinated guests.
Per Disney's website, "Face coverings are optional for Guests in both outdoor and indoor locations, as well as Disney transportation. It is recommended Guests who are not fully vaccinated continue wearing face coverings in all indoor locations, including indoor attractions and theaters and on enclosed transportation."
Masks worn at Disney World previously had to meet the following criteria:
Have at least 2 layers of breathable material
Fully cover the nose and mouth and secure under the chin
Fit snugly but comfortably against the side of the face
Secured with ties or ear loops and allow the Guest to remain hands-free
Fabric face coverings that have a solid plastic panel tightly stitched to all sides of the fabric are now allowed if they meet the above criteria
Guests can not use neck gaiters, open-chin triangle bandannas and face coverings containing valves, mesh material or holes of any kind or face shields alone
Disney World Mask Tips
Use A Carabiner Clip To Hold Masks
Transitioning smoothly from unmasked to masked for transportation is much easier if you have a carabiner clip to hold masks on your backpack while walking outside.
Have A Spare Mask In Your Park Bag
Your mask is on your face less of the day which makes it more likely to be lost or dropped. Having extra masks packed in your park bag keeps a little mistake from becoming a big nuisance when it's time to hop on Disney World transportation.
Handheld Fans Make Hot Days With A Mask More Comfortable
Our usual tricks for keeping cool at Disney World needed an extra boost after the parks reopened. Longer lines mean more waiting time in the sun instead of covered or air conditioned ride queues.
This inexpensive and surprisingly powerful hand held fan (affiliate link: Buy on Amazon) kept us comfortable in the heat. The fan is rechargeable so you don't need to pack extra batteries which is perfect when packing light for Disney World.
The Best Masks For Disney World: Pros and Cons of Every Face Covering We Tried At The Parks
First a disclaimer: I have not done scientific testing on the masks we wore at Disney World. Our evaluation of the masks is based on overall comfort, not assessment of efficacy.
Finding the best masks for Disney World has been a process. Over the last several months we have tried seven different masks on our Disney World vacations.
Here's a quick rundown of each face covering we've tried at Disney World plus the pros and cons of each type to help you find the best mask for your Disney World vacation.
N95 Masks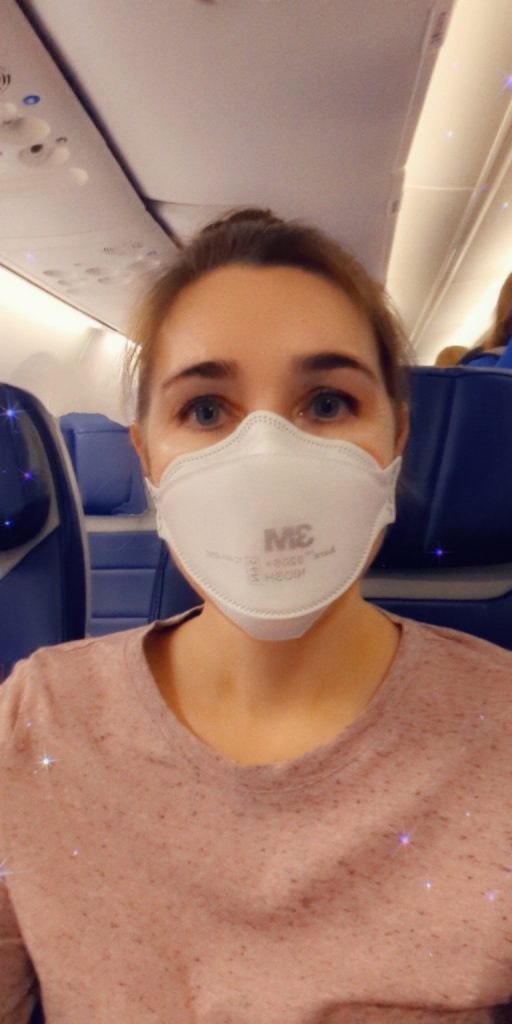 The CDC has recommended moving towards N95 and KN95 masks for better filtration. However, finding authentic ones is still challenging. After much research I found these certified 3M Aura N95 masks in stock at our local Home Depot.
This type of mask makes a strong seal on your face and the full head elastics take some getting used to. I practiced wearing it at home first to get comfortable with this style mask and found it not as bad as expected to wear at Disney World. However, I imagine wearing a N95 mask will be more challenging in the heat than it was during my mild weather trip.
Pros: Disposable, provide higher filtration than other masks
Cons: Finding certified N95 masks can be challenging, no certified options for kids, full head loops less comfortable than ear loops
PacSafe Silver ion Masks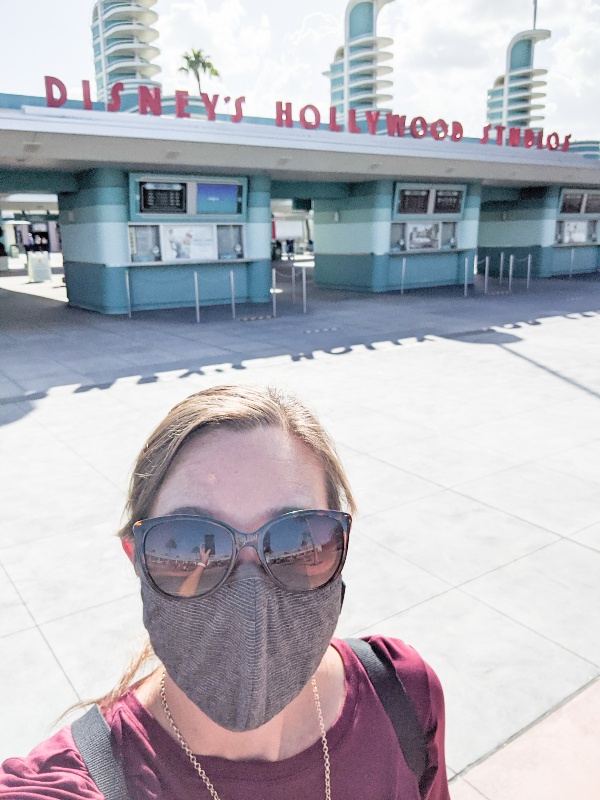 The PacSafe Silver ion masks are touted as a reusable, washable face mask with 99% filtration efficiency against airborne particles down to 2.5 microns. These face coverings come in three sizes, have a moldable nose clip, and adjustable ear loops which makes the fit the best of any mask we have tried.
I'm not sure if the excellent fit, supposed filtration capability, or combination of the two makes the PacSafe Silver ion mask (affiliate link: buy on Amazon) difficult to breathe in. At rest we find these masks very comfortable, but during hot weather or strenuous activity we struggle. However, we do often use PacSafe masks on our flights.
Pros: Great fit, comfortable on face, glasses fog less than other masks
Cons: Difficult to breathe in especially on hot days or when active, most expensive option
Disposable Surgical Masks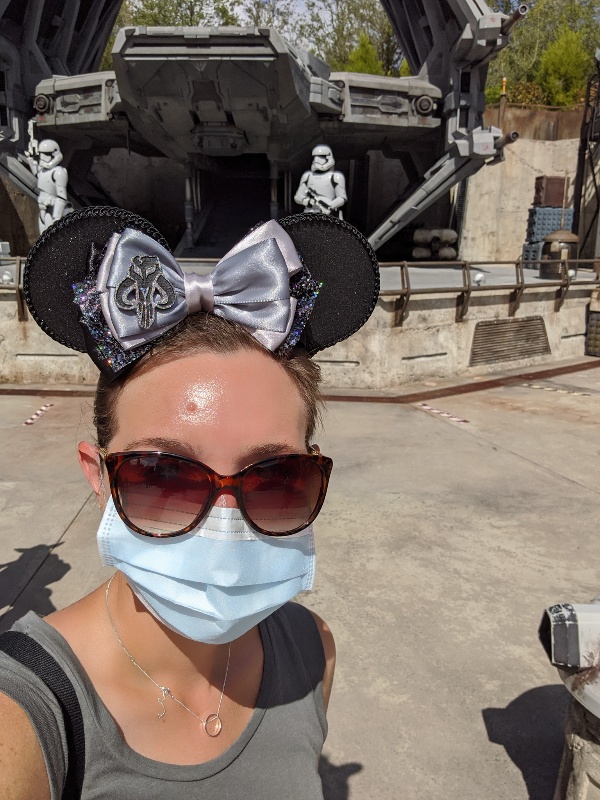 Lots of people rave how comfortable disposable surgical masks are for visiting Disney World right now. However, we found them much less comfortable than the other ones we wore in hot weather.
Our face seemed to sweat more and in general the masks stuck to our face uncomfortably after a short time. In cooler weather we've found surgical masks a more comfortable option.
Pros: Can throw away after using, inexpensive option, come in kids sizes, no washing required
Cons: Stick to your face if sweating, shows make up stains
Cotton Old Navy Face Masks
Old Navy cotton masks have 3 layers, are soft, and come in adult and kid sizes. I like that they don't show sweat and are pretty comfortable indoors.
Pros: Inexpensive and easy to get, comes in lots of colors/prints, available in kid and adult sizes
Cons: Can feel very warm if worn outdoor for long periods of time on hot days
Old Navy Active Face Masks (limited availability)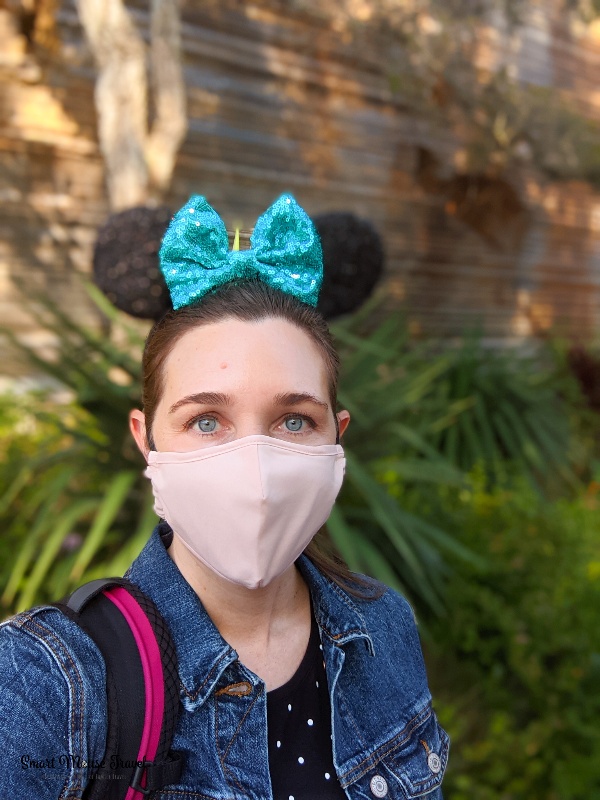 These breathable 3 layer face masks with nose wire fit well, have adjustable ear loops, are comfortable, and affordable. The adult version fit my husband and me without alteration, but Elizabeth needed a little adjustment to make the child ones small enough to fit well.
Pros: Inexpensive and easy to get, fit well, and more breathable than other face masks
Cons: Only comes in adult or kid sizes which may not fit every face
Cotton Face Masks From Etsy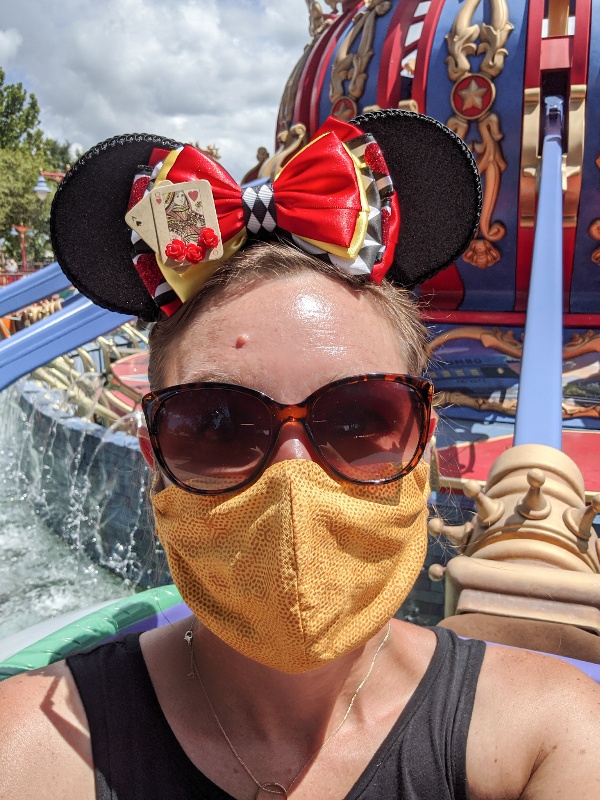 Our custom order cotton face masks for Disney are also a comfortable face coverings used during our Disney World trips. These masks from Nicole Rose Crafts (not sponsored) have two layers of tight weave cotton, come in cute designs, fit well, and are easy to breathe in during our park days.
Use code smartmousetravel for 15% off when ordering at Nicole Rose Crafts. Purchases over $35 are also eligible for free shipping. I don't earn anything from your purchases, but I negotiated a discount for you.
Pros: Cute designs, can match mask to ears
Cons: Each seller has different sizing, patterns, and materials
Disney Parks Face Masks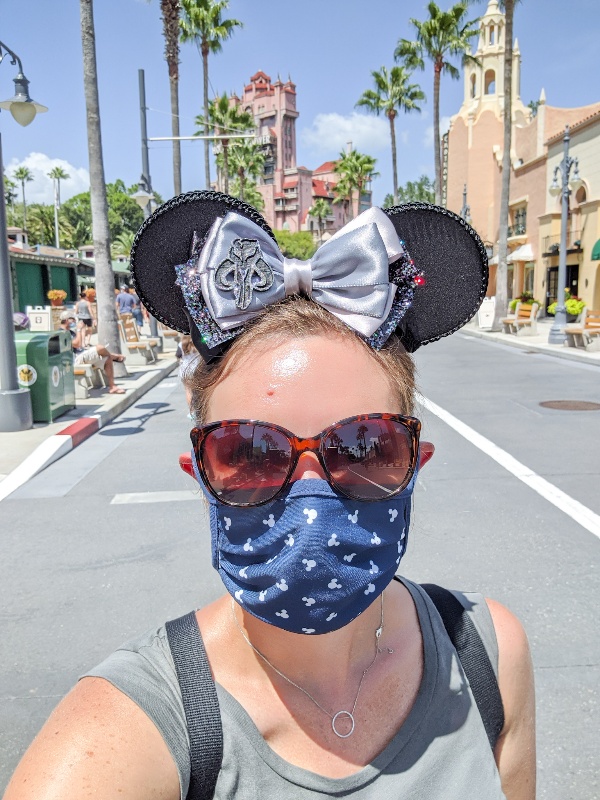 Not surprisingly, Disney Parks have their own face covering options. You can buy these masks in the parks individually wrapped or online in larger packs.
Verify your size with the sizing chart before buying. Small and medium are kids sizes while large and extra large are for adults. I purchased a large while Elizabeth wore a medium. I was pleasantly surprised with the good fit of the Disney Parks masks, but the breathability is lacking during hot days.
I've now worn my Disney Parks mask several times in cooler weather, 60 to 80 degrees F (15 to 25 C). The face covering is much more comfortable for long term wear in lower temperatures and humidity.
Pros: Cute Disney designs, fit better than expected
Cons: Not very breathable in hot weather, inside tag with size and care instructions was annoying, the new Disney masks are 2-layer polyester instead of 3-layer cotton, masks shrink after several washes
Final Thoughts On Wearing Face Masks At Disney World
Although wearing face masks at Disney World is no longer mandated for many guests some may still opt to use them on vacation. I hope understanding Disney World's mask rules, learning pros and cons of several masks we tried at Disney, and our face covering tips help make your next Disney with mask experience more comfortable.
Pin it for later: