Disney World is a different place than it was pre-pandemic with many important changes you need to know when planning a Disney World trip. We've been at Disney World after COVID reopening for several maximum capacity days. Being at Disney World after COVID reopening, during peak crowds, gives us a real look into what Disney World is doing well and poorly during this unprecedented time.
I am in no way an expert on COVID-19. There is an inherent risk of getting sick when you no longer follow a stay-at-home order. This is information I have compiled in my attempt to make travel decisions for my family at this time. Please consult a healthcare professional with specific questions about your or your family's potential risks and health.
Disney World After COVID Reopening: The Good
Relatively Short Disney World Attraction Wait Times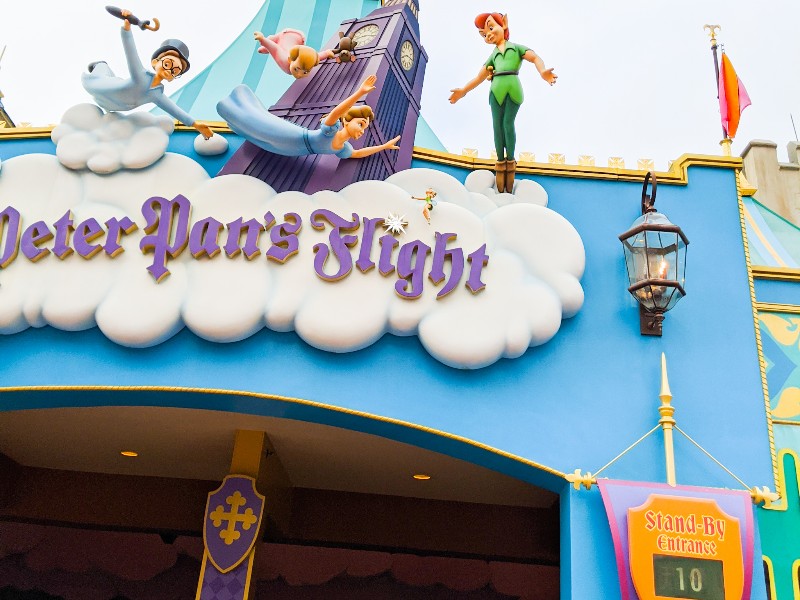 Disney World no longer has FastPasses, which means you have to do a stand-by wait for every attraction. Smaller crowds mean that most Disney World ride wait times are pretty reasonable.
During Labor Day weekend, when each park was at maximum capacity, our longest wait was about 50 minutes for Test Track. We did rope drop each day, arriving before the official park opening. This early arrival allowed us to ride at least a couple of popular attractions before the wait times hit their peak.
Over spring break 2021, capacity at Disney World had increased to 35% from 25% during Labor Day. This meant the standby wait times were even higher for popular attractions with several reaching 60 minutes or more. We again did rope drop and were able to ride several key attractions without much waiting first thing in the morning.
Don't go to Disney World right now thinking you'll walk onto every attraction. When park reservations are full for a day, expect average wait times of 30 to 40 minutes during late morning through afternoon. Higher wait times for popular attractions are common unless you ride them at rope drop first thing in the morning.
Streamlined Security at Disney World After COVID Reopening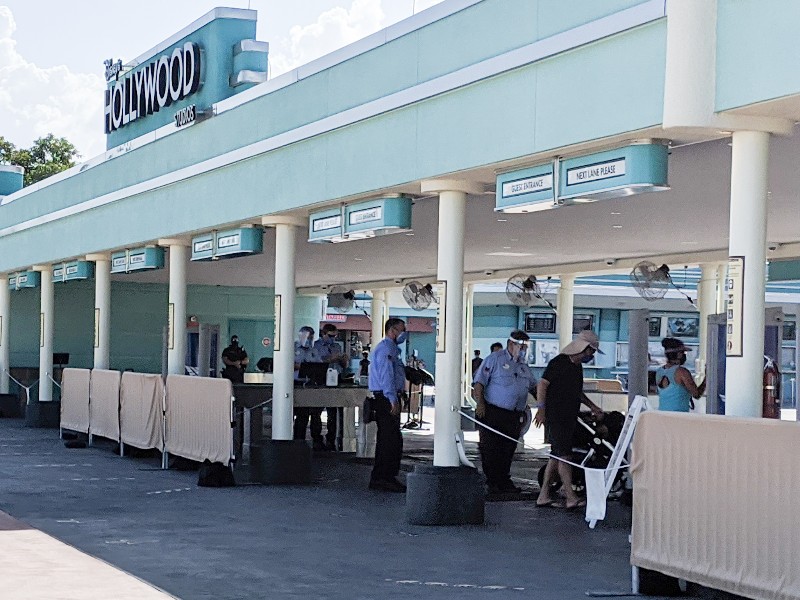 One of the best things at Disney World post-COVID reopening is the streamlined security screening. Instead of security combing through each and every guest bag, guests walk through a security checkpoint screening device. This new procedure makes security lines a thing of the past.
Here are a couple of important tips to make security a breeze. Guests should remove umbrellas and hard sided eyeglass cases from their bag before reaching security. Hold these items out straight out in front of you and then walk through the screener.
If you have a Droid Depot Astromech these need additional security screening. BB units must be inspected and removed from carrying bags. Security also asks to open BB unit bodies and inspect the motivator mechanism.
Lower Crowds Means Noticing Special Details
Peak crowds mean lots of noise and limited visibility. We noticed more on our Disney World after COVID reopening trips, from ambient background noises to subtle visual details, around each of the parks. Despite visiting Disney World dozens of times these previously missed details made it feel like the parks were new to us.
Personal Space Returns To Disney World After COVID Reopening
Lower crowds plus social distancing make waiting in line at Disney World more comfortable. No more big backpacks or sweaty guests bumping into us as we wait. I hope this increased awareness of personal space sticks around post-pandemic.
Disney World Is Doing A Good Job During The Pandemic
Cast members are working hard to keep guests safe, and most guests are considerate. Although there are more people in the parks than Instagram would lead you to believe, most of the close interaction with crowds is outdoors.
We felt safe in our Boardwalk Villa and Riviera Resort rooms, waiting in queues, and around the parks in general. Disney World's new health policies made us feel comfortable while visiting Disney World post-COVID reopening.
People With Food Allergies Can Still Get A Consultation
Disney World is encouraging, and often mandating, mobile ordering at quick service restaurants. Mobile ordering is super convenient for most guests, but since Elizabeth has an unusual food allergy I was nervous about the process.
Quick service restaurants have added an allergy-friendly section to mobile ordering. The menus now show options for guests with common food allergies like gluten, egg, fish/shellfish, milk, peanut/tree nut, and soy. If you have one of these food allergies you can order from the mobile ordering system.
Guests with less common or multiple food allergies can request a chef consultation. The chef and trained allergy consultants helped us find safe options during our quick service meals.
Disney World Is Enforcing Their Mask Policy
I know individual opinions vary on mask wearing, but guests are notified of the strict mask policy when purchasing tickets and making Disney World theme park reservations. If you're visiting Disney World property now, you're agreeing to follow their rules, including the mask policy. So follow the rules or wait to visit Disney World.
Overhead messages around the park remind people to wear a face covering over their noses and mouths unless removing the mask when stationary to eat or drink. Most people did a great job following the rules, although some needed reminding.
Disney Cast Members
The cast members we met on these trips are just as wonderful as they have always been despite their jobs becoming much harder. Cast members have a lot more responsibilities, plus are in full costumes, masks, and often face shields which I imagine is uncomfortable.
Even in the challenging post-COVID environment, cast members we met went above and beyond to make our park days and hotel stay wonderful. We made sure to thank every cast member during our trip for making our day special.
Park Hopping Has Returned
Starting January 1, 2021 Disney World reinstated park hopping. Although there are new rules and restrictions on moving from park to park, having the ability to park hop made our trip feel more like normal.
Disney World After COVID Reopening: The Bad
People Forget How To Social Distance Without Floor Markings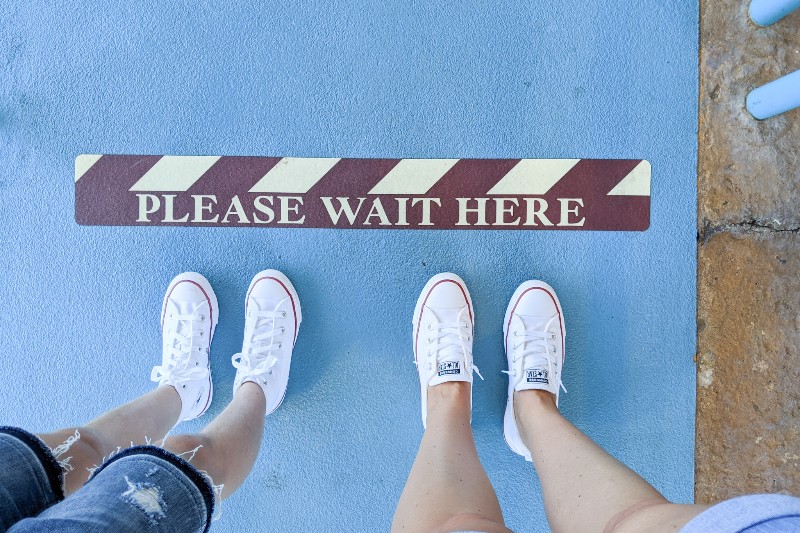 Plastic dividers and floor markings help people maintain social distancing at Disney World. We found that as long as there are visible floor markings guests did an excellent job maintaining distance.
When lines stretch further back without these visual cues or along theme park walkways people reverted to old habits. We still avoided being too close to people the vast majority of time, but it was more challenging in these unmarked areas.
The Disney World Park Reservation System
Initially implemented to help Disney World manage reopening crowd levels, Josh D'Amaro, Disney Parks Chairman, believes the park reservation system is here to stay.
It is increasingly common to find days where Disney World has zero park reservation availability. This means if you haven't reserved park days well in advance you are barred from park entry. No park reservation availability also means no switching from one park reservation to another if you change your mind.
Disney World Reduced Park Hours
Disney World has reduced hours after reopening. These shortened park hours make it more difficult for guests to get the full Disney experience. The good news is as the parks get busier, hours are getting extended. However, park hours are only changing about 2 weeks before arrival and aren't guaranteed.
Families with small kids who need a midday break will find it nearly impossible to get back to some parks before closing. These short park hours combined with Disney World park reservations makes visiting Disney less flexible.
No Fireworks, Parades, or Traditional Character Meet and Greets
Rides are still there and are certainly a fun part of Disney World. However, it feels like something is missing during our Disney World post-COVID reopening trips. Some rides are even missing their pre-show experiences. This means guests no longer get the full ride experience on attractions like Haunted Mansion, Rock 'n' Roller Coaster, Tower of Terror, and Mickey and Minnie's Runaway Railway.
I completely understand the need to limit these crowd gathering and close personal contact experiences. Fireworks, character interactions, attraction pre-shows, and parades are the sprinkles on a Disney cupcake that make the experience extra special. Without them, the experience is not the same as I've come to expect.
There Are Still Crowds At Disney World After COVID Reopening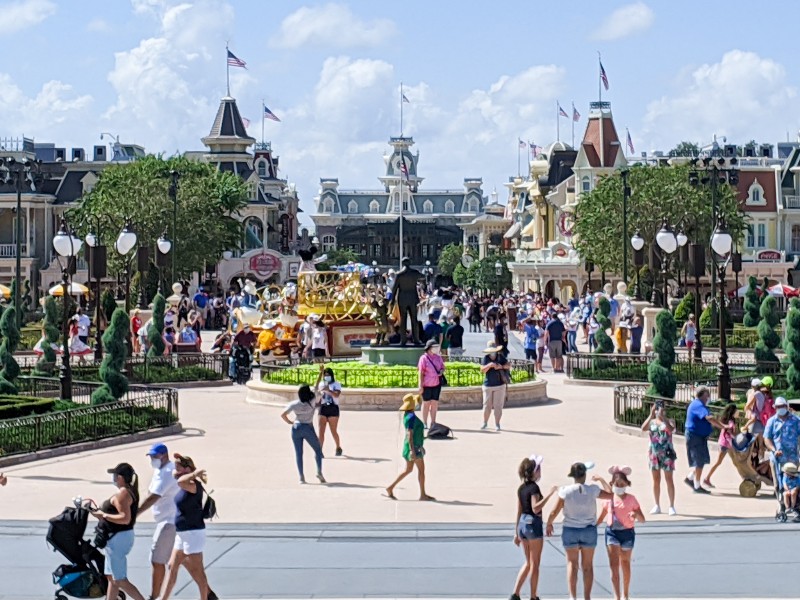 Capacity is certainly reduced at Disney World, but people are still visiting the parks. Locals and out-of-town guests lured by empty Main Street and Cinderella's Castle pictures flocked to Disney World over Labor Day and spring break.
As people adjust to the new normal and resume leisure travel I think this trend of near capacity crowds at Disney World will continue. Overall, I feel the crowds are manageable, but may be higher than expected over weekends and school breaks.
Reduced Food and Shopping Options At Disney World
Just like reduced park hours, many shops and restaurants are closed at Disney World after COVID reopening. This is mostly a minor inconvenience, but we had a couple disappointing experiences because of the limitations.
For example, since Elizabeth has a food allergy we often stick to places and foods we've vetted. I didn't realize that if a restaurant was open they usually offered a limited menu. This meant many safe favorites didn't exist and we were left scrambling to find an alternative.
Wearing Masks For A Full Park Day Is Challenging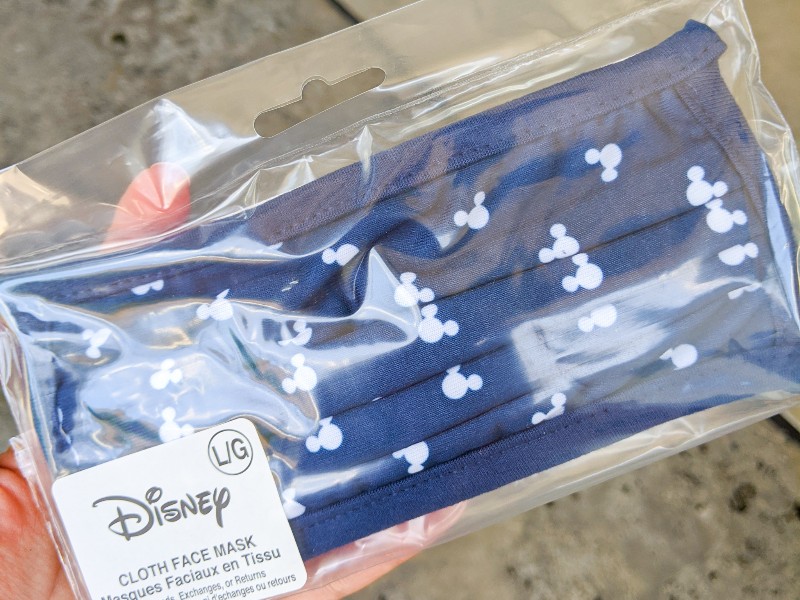 As of May 15th, Disney World has changed their mask policy. Guests are required to wear masks indoor for attractions, theaters, restaurants unless actively eating or drinking, and for transportation. Masks are now optional in Disney World outdoor common areas and on pool decks.
This change to Disney World's mask policy should make guests more comfortable outdoors, especially when it is hot.
We tested five different masks during our Disney World visits. Here's are pros and cons of each type plus general Disney World mask tips.
Disney World After COVID Reopening: The Ugly
Other Disney World Guests
The only ugly thing we experienced at Disney World after COVID reopening was other guests. So much of your experience right now relies on other guests being respectful and honoring the rules of Disney World.
The vast majority of guests did a great job with social distancing, mask wearing, and being thoughtful in general. Only a handful of guests ignored Disney World safety rules or removed masks during dark rides when they thought they could get away with it.
Disney World has confirmed a policy that suppresses ride photos if someone is not wearing a mask, and on a few rides people briefly took down masks. Because of these other Disney World guests our family missed out on our ride photos despite following the rules.
Disney World After COVID Reopening Final Thoughts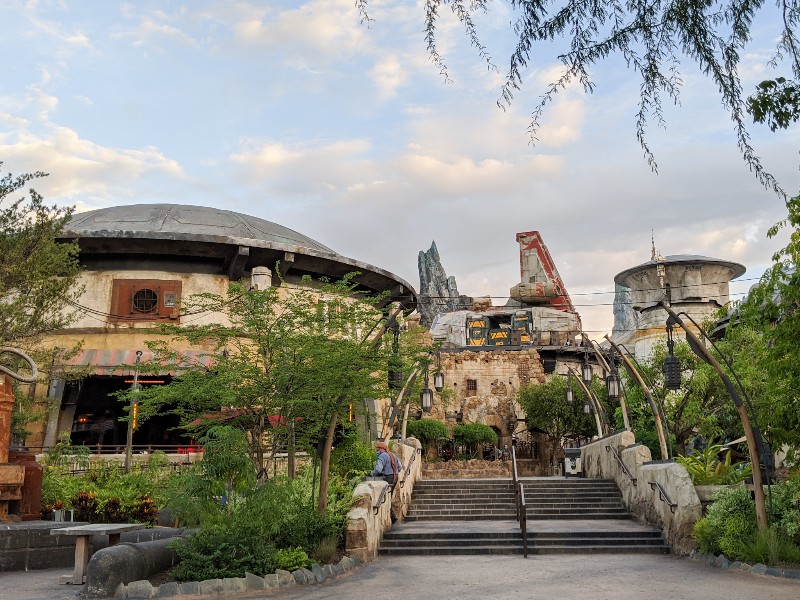 Disney World has done a great job enforcing mask usage, encouraging social distancing, and increasing cleanliness after reopening.
I don't expect it to be the same place we left, but I was unprepared for how different Disney World felt after COVID reopening. There is nothing particularly wrong, but we feel slightly underwhelmed by our experiences. Much of our disappointment has to do with the inflexibility of park reservations and short park hours. We also miss Disney World extras like characters, parades, shows, and fireworks which we've grown to love.
If your ideal Disney World vacation is riding as many attractions as possible, then now might be a good time for a trip. However, if this is your family's first, or only Disney World trip, I suggest waiting until some of these special events return.
Pin it for later: